Pre-Promotion of Your Blog in 2023
Before you can start promoting your blog, you need to make sure you've done the foundation work.
If you don't have content worth promoting, it's going to be difficult to get any attraction.
Here are the most important things to do BEFORE you look at how to promote your blog content.
SEO Competitor Analysis
Take your time to do this right.
Look for your direct and indirect competitors and analyze their content to see what's behind their ranking.
The main thing you need for this is an SEO analysis tool. I recommend Semrush or Ahrefs.
Use a spreadsheet like Google Docs or Microsoft Excel to help record and track the relevant information you find.
Keyword Research
All your blog content should be targeting the main keyword and a few smaller keywords.
Do your research and find out what keywords bring in the most traffic in your industry.
Look for keywords with SEO gaps and for long-tail keywords that apply to your niche.
Keep a list of the keywords you're using and mark which posts they are featured in for quick reference.
Use Topic Clusters for Content Creation
Using your target keywords, choose a few high-traffic keywords to use as your pillar content with related long-tail keywords as the cluster content.
Pillar articles are long, thorough pieces of content that give a lot of helpful information about a keyword.
Go in-depth and explore it from every angle.
Cluster content includes a lot of content related to the pillar article but is usually more niche-focused.
These pieces of content link back to the pillar and also interlink together.
Use Topic Clusters for Content Promotion
Topic clusters are ideal for promotion.
Why?
Focus!
They allow very specific messaging and audience targeting.
Promote the content in one cluster at a time.

Check User Intention and Choose Content-Type
Create Detailed and Comprehensive Content
Your content needs to meet the expectations of your target audience.
If you don't provide enough information in a structure that's easy to navigate, your visitors may click off to go read another page instead.
Search for your target keywords and look at the other results already on the page.
Make content that's better than theirs.
Make Your Content Readable
User experience plays a huge role in SEO.
If people can't find what they need on your page, they will click away, increasing your bounce rate.
Take time to make content that's easily readable.
Do this by:
Avoiding the wall of text – break up your content into short paragraphs under subheadings
Using imagery – add infographics, images, charts, graphs, videos, or other visuals to enhance text articles
Simplifying your writing – write shorter sentences, avoid large technical words, and don't overuse acronyms
Heavily editing your content – never post an article that hasn't been edited. Use tools like Grammarly or Hemingway Editor to spot readability issues.
Write Headlines that Stand Out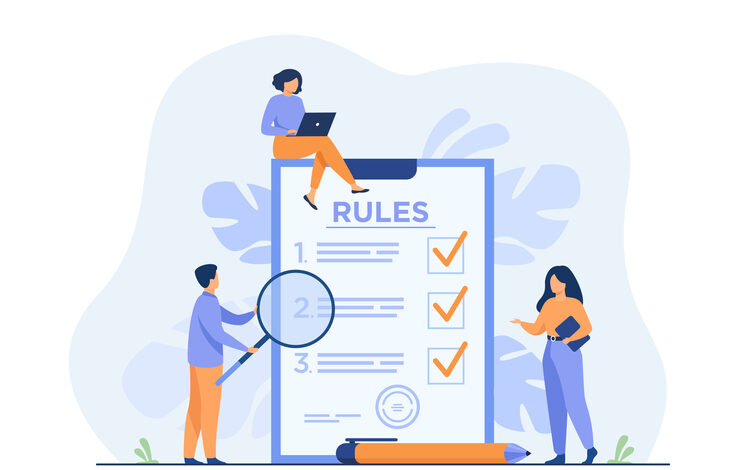 Headlines give people a reason to click on your content.
Make the most of that opportunity.
Great headlines should be:
Specific
Easy to understand
Emotional
Aimed at your target audience
In line with your writing voice
CoSchedule has a great free headline analyzer tool you can use.
Internal Linking
Linking content together on your own website helps Google to crawl your site more easily and understand the context of each piece of content.
There are tools available that can help you manage your internal linking and make it simpler to track what you have or haven't done.
Try Link Whisper or Internal Link Juicer.
Publish Data-Driven Content
Content that's supported by reliable research and data is far more compelling than content that doesn't reference anything.
Keep your content readable, but use relevant stats, numbers, and research to support your points.
This is going to make it easier to show why your content matters and how your solutions, ideas, or conclusions relate to what's actually happening in the world.
Be the Source
With data being so important for content creation, it's a good idea to find ways that you can become a source of reliable data that others will cite.
Unless you have a well-funded research team on standby, the easiest way to do this is to collect survey answers and release the results publicly.
Targeted surveys are helpful because they can give an insight into your audience's thought processes.
Add Images with Stats, Charts, Infographics
Graphics help people absorb information faster.
If you present all your stats as text and numbers, your readers may have more trouble understanding what they mean.
Putting data-heavy content into graphics makes it easily digestible, breaks up the text, and makes the data super sharable.
Visual content that works well for data includes:
Graphs
Charts
Infographics
Vectors
Stylized text boxes

Add Videos to Your Content
Video content is great for engagement.
86% of video marketers stated that video marketing has increased their website traffic, according to Wyzowl.
83% also stated that videos helped increase the time each visitor spent on their website.
If you have videos that are directly relevant to your content, this can be a great way to break it up and give your page visitors a better experience.
If you don't have videos to use, don't stress about it. Good content can shine with or without videos.
They are just another tool you can use to make your page a better resource.
Optimize Your Images to Get Traffic from Google Images
Did you know that people can find your web page through Google Images, not just the main search page?
As recently as 2017, almost a third of all Google searches were image searches.
Just like you'll be optimizing your content, take a minute to optimize your images as well.
This means:
Editing the alt tag
Writing an image title
Uploading the image in an optimized format (visible size and file size)
Use On-Page SEO Best Practices
On-page SEO is all the stuff you do to your content to make it easier for Google and other search engines to index your pages.
Learning on-page SEO is going to teach you how to get organic traffic to your blog.
There are a few things you should be doing to every piece of content you create before you publish it, including:
Using appropriate title tags (H1, H2, H3)
Writing a unique meta description
Creating a clickable headline
Improving site load speed
Focusing on 1 main target keyword
Breaking up content to make it easily readable
Checking content for relevance to keywords
Using relevant, up to date information in your content
Optimizing images in your content
You'll notice that some of this list includes blogging tips we've already covered early in the post.
On-page SEO is all about helping the right people find your content and improving their experience once they arrive on your pages, which is directly related to how good your content is.
Quality is 100% connected to content promotion!
Why would you create something if not to promote it. – Larry Kim
How To Promote Your Blog Through Influencers
Bloggers are all looking for the best ways to promote their blogs.
That's what you're doing now, right?
You're not the only one!
Content marketing can be a team effort.
Work together with other bloggers to give each other a boost and promote each other's content.
Mention Influencers
An influencer is anyone with a medium/large following in their industry, who operates as a trusted source to their audience.
Often if you mention influencers, they might give you a shoutout with a link to you or your content.
Make sure to choose blogging influencers who aren't in direct competition with you.
Ask Them for a Quote for Your Post
Take it a step further by reaching out to an influencer before you publish your content and asking for a quote to include in the article.
Make sure when you do this that you're giving them enough information about your content and who you are so they can feel comfortable contributing.
It's best to form relationships with these influencers beforehand, but you can also try your luck and just reach out.
Tip: Always reach out a while before you plan to post, just in case they take a while to respond to you.
Email Them Your Post Once It's Live
If an influencer decides to help you out and contribute something to your content, send them an email to let them know when you've published the post.
Include a link to the content so they can see it and, if they choose to, link to it.
Even if the influencer you mentioned didn't contribute anything, it's still a good idea to send them an email once your post is live with a note to say you've mentioned them in your content.
Interview Them for Your Blog

For a dose of name recognition, reach out to a larger influencer or someone with a lot of industry authority/experience and ask for an interview.
Interview posts are a good way to gain the benefit of someone else's knowledge and opinions.
In exchange, you're giving them great publicity that they can link back to whenever it's relevant.
Before you reach out for an interview, make sure you're prepared with the topic, the questions you plan to ask, and your preferred method of interviewing.
For the best results, work with what they're most comfortable doing, whether that's a written interview, oral interview, podcast-style interview, or otherwise.
Interview a Group of Them
What's better than an influencer feature on your content?
How about multiple influencers on your content!
Roundup posts are a perfect way to get a lot of input from a large number of influencers.
Make a list of viable influencers who might have something valuable to say about your topic, then reach out and ask for a quote.
Ask everyone the same question or questions.
Combine their answers into a master list of advice from the experts about the topic.
Tip: When you reach out, always ask for a picture and a short bio to feature under the influencer's answer. This makes them more trustworthy to the reader and also acts as a great promotional tool for them.
Promote Your Blog Through Email Marketing
Out of all the different ways you can promote your blog, email marketing has one of the highest ROIs.
ROI from good email marketing campaigns can be anywhere from $37-$42 per every $1 spent.
The ROI is great, but it doesn't just happen on its own.
To see that kind of benefit, you need to put your best foot forward.
Here's how.
Start Collecting Subscribers from the Very Beginning
If you want to know how to promote a new blog, the first step is to start gathering email subscribers from day 1.
Starting early means your email list will grow alongside your traffic.
This is infinitely better than starting a mailing list later and having to play catch-up.
Use Convertkit to start gathering emails and automating your email marketing.
It's a powerful tool that gives you full control.
Since it's free when you have less than 1000 subscribers, there's no reason not to start right away!
Email Each New Post to Your Subs
Presumably, people subscribed to your email list because they like what you have to say and they want to hear more.
Or, they wanted a lead magnet that you put behind an email wall.
Either way, they're more likely to be interested in your content than random new visitors who see your page titles on search engine results pages.
When you post new content, send out an email with a teaser that draws people in and leads them to your blog.
Take your time to write an email that attracts people to your content, rather than just using the article intro as the email text.
Run a Giveaway to Collect More Subs
Giveaways are a great way to entice people to join your email list.
Offer them either a free digital product or a chance to win something and you're likely to attract a lot of interest.
Choose your prize based on your analytics data.
Knowing who your audience is, what would they be most interested in?
Advertise the giveaway on your blog as an opt-in on your pages and in pop-ups to maximize the effect.
The data you collect from your giveaway can also help guide your future email marketing promotions and the types of emails you send out.
Use an Email Signature
At the bottom of every email, you should be including a signature that helps people find you in every available channel.
Include your name (or your blog's name), your blog's logo, your website URL, social media icons linked to your accounts, and a link to your latest blog post.
You can easily automate the last link instead of updating it manually.
Push Notifications

Push notifications work best for mobile users, but they can also be a powerful way to reach desktop users directly.
If your readers accept push notifications, you'll be able to send them a ping even if they haven't provided their email address.
As long as they have their browser open, they'll receive notifications.
Send these out sparingly for the best results, such as when you've published a new blog post or if you're running a promotion.
Use Push Notifications to Reach Your Mobile Audience
As of August 2021, mobile devices accounted for 48.57% of internet usage in North America, compared to desktops at 47.81%.
Worldwide, mobile devices were used to access the internet 56.94% of the time.
Creating push notifications for mobile devices will help you get noticed in a crowded market.
These are direct-to-user notifications that can't get lost in the spam box.
Mobile users have to accept push notifications.
Once they do, your notifications will show up just like any others they receive, giving you a prime spot for direct promotion.
Take your time to craft relevant, appealing notification messages that make sense for your specific audience.
Cross-partner Marketing
You're not the only blogger trying to promote your content.
Try to form blog marketing partnerships so you and other bloggers in complementary industries can help promote each other's content.
Reciprocal Sharing Sites
When I talk about reciprocal sharing, I'm referring to sharing each other's content on social media, not a direct linking promotional agreement.
Reciprocal direct linking agreements are not allowed by Google's terms of service.
You can join a reciprocal sharing network that will connect you with a lot of other bloggers who want to share and have their content shared by others.
Search for content that you want to link to and connect with the blogger who published it.
The best part about reciprocal sharing is that you get access to a lot of different audiences who you may never have reached on your own.
Join communities like Triberr or Viral Content Bee to get started with this.
Email Marketing Partnerships
Partnering with other businesses to boost each other's email marketing campaigns can be a fantastic way to directly reach out to new audiences.
Who should you try to partner with?
I recommend reaching out to:
Educational publishers
Non-profit organizations
Online publishers
Non-competing businesses in your industry
Try to partner with companies who are in your industry or a complimentary industry so you can provide the most value to your audience and theirs.
Use the Power of Communities, Groups, and Q&A Sites
If you're looking to learn how to promote your blog for free, online communities are a good place to start building a more diverse audience.
Anywhere that you can communicate directly with your target audience outside of your blog is a great source of promotion.
You can find this through different online communities as well as Q&A sites or forums.

Start Your Own Community
With a little bit of a following on your site, you can start your own community through your website.
Do this however you feel comfortable.
A few common ways bloggers do this is through:
Running a forum on your website
Offering membership – on or off your website
Responding to comments on blog posts – thorough, conversational responses
Using social media, especially conversation focused platforms like Reddit, Discord, or similar
Running a Twitch account
Facebook Groups
One of the features that keep people on Facebook is their groups.
Facebook groups are usually topic-related or community-based.
Anyone with a Facebook account can join groups.
Your group can be open or closed, depending on how you want to moderate the group.
It's a good place to post content relevant to your blog and to go deeper than you're able to in your normal posts.
Asking questions to your Facebook group and hearing what the members have to say can also help you come up with ideas for future content.
LinkedIn Groups
If your audience is made up of professionals, LinkedIn is a great place to find them.
On LinkedIn, you can create groups that people can join to talk about a specific topic.
The biggest advantage of LinkedIn groups is the people you can connect with.
Through groups, you have the chance to network with a lot more people than you would normally have access to.
Slack Communities
OF all the places to promote your blog, Slack is probably not the first platform you think about.
Slack is usually thought of as a tool for remote workers or business teams, but it's also a great tool for bloggers to connect with their audience.
You can start a free community with unlimited users anywhere in the world.
Communicate with voice, video, text, images, etc.
You can even make smaller subgroups within the community to break up the discussion into broad or specific subjects.
Reddit
Reddit has so many different communities, called subreddits.
Subreddits can be on broad topics and then broken down into even smaller niche groups.
While Reddit is a fantastic place for discussion, it also has some of the strongest moderation of any of the community groups.
If you post too much spam or focus only on promotional content, you can get removed from other people's subreddits.
Start your own subreddit to avoid the problem entirely.
Focus on discussion and post links to your content sparingly.
Reddit is used a lot for social bookmarking, so users may be saving your useful informational posts to reference again later.
Never underestimate the power of social bookmarking!
Quora
With Quora, you can ask and answer questions on any topic.
Find questions relevant to your niche, then take your time to answer them fully.
The best answers get upvoted and might even show up on Google search results pages.
As long as it's relevant to the answer you're writing, you can include a link to your blog in your answer where appropriate.
Stackexchange.com
Stack Exchange is a question and answer site with a huge variety of topics in its own separate sub-websites.
You can find and answer all kinds of questions related to your blog topic.
The best answers get voted up while poor quality answers get downvoted.
With enough good answers, you can increase your blog traffic with well-placed backlinks.
Stack Exchange has a well-known offshoot called Stack Overflow that's focused on programming topics.
If this is your area of focus, it's a good place to go for a much more targeted audience.
Fluther.com
For a more general Q&A site, Fluther.com is a less populated place that has a lot of random questions asked by people from around the world.
It's unlikely that you'll find a lot of questions for any specific niche, but you may be able to develop some connections that will help you bring in extra traffic to your blog.
Forums
For nearly every niche, hobby, or topic, there's a forum out there where people talk about it.
Find a forum related to your blog topic and jump into the conversation.
All you have to do is type your industry or niche + the word "forum" into a Google search.
Examples: "Welding forum" "Web development forum" "Cake baking forum"
Specific searches like these should lead you to forums that are in some way related to your main topic.
Hacker News Ask
This site is great for tech and finance discussions.
You can make a free account and start contributing at any time.
They also have a jobs board, in case you ever need to reach out for an extra hand with your website at any point.
Share Your Blog Post with Folks Who Shared Similar Content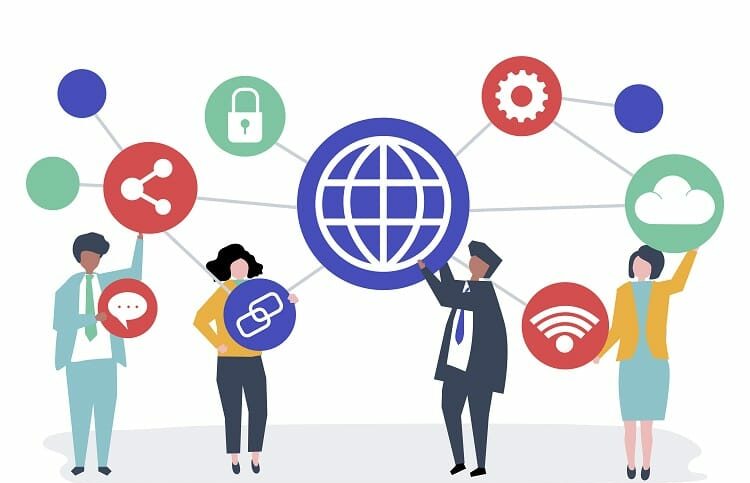 Blog promotion works best when it's highly targeted.
If there are influencers, blogs, or other online publishers who share content similar to what you're posting, reach out for them to share your content.
Tools like Sparktoro can help with this. It's a tool created by the co-founder of Moz, one of the main SEO authorities.
Sparktoro lets you find out who your audience pays attention to and other useful marketing stats that can help you locate other spots to promote your content.
Compile a list of fellow bloggers who publish content in your industry or who regularly share content like yours.
Reach out and look for opportunities to collaborate or mutually promote each other.
Guest Appearances
While you look for influencers and bloggers to feature in your own content, seek out opportunities to be featured on other blogs or online publications as well.
Get on Round-up Posts
Getting your name on a list of subject-matter experts in a round-up post is one of the best ways to promote your blog.
Look out for any emails from other writers looking for expert contributions in their list posts.
Also, be proactive and reach out to bloggers who have published expert round-ups before.
Ask to be added to an updated version of an existing article or to be included in a future one.
Publish Guest Posts
Many bloggers are constantly accepting guest posts from other bloggers to post on their websites.
Quality content is hard to come by.
As part of your blog promotion strategy, offer other blog owners a great piece of content that's relevant to their audience.
This is one of the most effective ways to promote your blog.
There will likely be a few rules involved in guest blogging for each individual website.
Check blogs you want to write for ahead of time to see if they have any specific requirements for writers, pitches, topics, or otherwise.
At the end of the day, you can always reach out to blog owners directly and ask if they'd like a contribution from you.
The worst they can say is no.
Be a Twitter Chat Guest
Twitter Chats are pre-scheduled public chats about a specific topic.
They're always connected to a hashtag and often feature guests who might have something to say.
Look for recurring Twitter Chats in your industry and reach out to the hosts.
Ask if they'd consider allowing you to contribute to the chat as a guest.
As a less formal approach, you can also just jump into the comment section while the thread is live.
Get involved and make thoughtful responses to other commenters and chat hosts.
Paid – but Still Affordable
I don't normally recommend paid ads to new bloggers because they don't offer the best ROI out of all your options.
However, there are some paid ad options that can be a good fit for new bloggers.
Facebook Ads
Facebook ads can be pricey if you just let them run on autopilot.
But, if you get involved in setting up all the details, you can reduce the cost per click for smaller ad campaigns.
Set up your ads to target people that mimic your blog's audience.
Be as specific as possible to get your sponsored posts in front of the right people.
Make sure you set a campaign spend limit that fits with your budget.
Start low until you get the hang of it.
Bing Ads
Bing can sometimes offer more competitive ad rates on keywords.
As of 2021, Bing has more than 15 billion monthly searches from 700+ million unique users.
73% of these users were under the age of 45, with more than half of them being married men with middle class or higher income in the US.
If that's your market, Bing could be an ideal place to advertise.
Set up a Bing ads account and tailor your ads to your audience.
Set up a max budget and see who your ads can reach.
Google Adwords
If you're not careful, Google ads can be really expensive.
But, it doesn't have to be.
Google has access to an enormous chunk of the worldwide daily search traffic.
It has ~83% market share in the US, 86% in the UK, and 90% in Australia.
Even outside of the English-speaking market, Google still has a majority market share in most of the world.
Because of this large market share, Google ads are good for highly targeted campaigns.
Broad, competitive keywords can lead to expensive ads, but targeting your ads to niche keywords or long-tail keywords can reduce the cost without sacrificing leads.
Quora paid ads
Quora is just as valuable of a source of leads as many search engines.
The best part is that you can check if your audience is on Quora before you spend anything on ads.
Create a Quora Business account and start to track the stats for specific posts, keywords, etc.
You can see your audience stats and judge how well your budget would be spent there.
If you don't have a big budget, Quora is good as a supplemental source of leads when mixed with other ad sources.
Reddit ads
Reddit is a great place for highly targeted ads.
Because there are so many diverse groups on Reddit, it's easier to target people based on their interests.
People also use this platform for social bookmarking.
Whether you have your own subreddit or not, you can define your audience based on existing subreddits.
Create a mirror audience and put up targeted ads.
Promoted Pins on Pinterest
Promoted pins are Pinterest's version of ads.
You can make a highly targeted audience and display promoted pins in their search results and lists of pins.
Since Pinterest operates as a social bookmarking site, users can even pin your promoted content and refer to it again later.
Your goal doesn't have to be to make them respond immediately.
Instead, you can promote information that people will want to reference over and over again.
Pinterest is good for highly targeted visual ad campaigns.
It's also an affordable option that allows you to set monthly ad spend limits.
Content Curation Sites 2023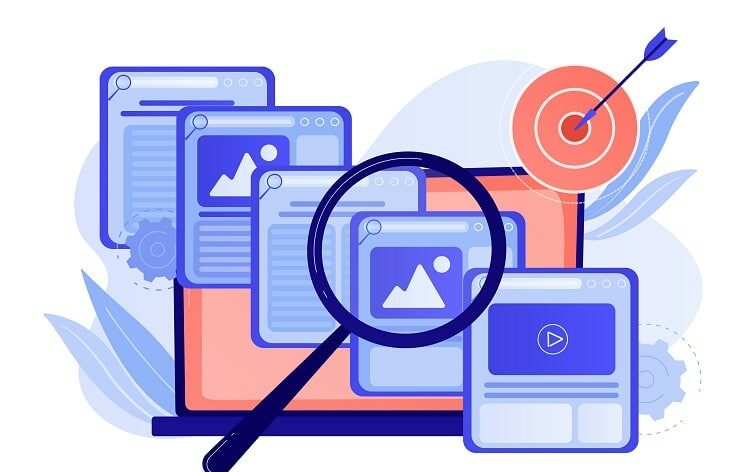 Content curators are websites that organize and promote collections of related content.
They are usually centered around specific topics.
Getting your content promoted through a curator's site can help you show up in front of more eyes.
It's another way to put your content up where your audience might find it.
You can also be proactive and create accounts of your own to curate and share your own collections of content, including content from your blog.
Scoop.it
This is a large site that's well known for content curation.
It's one of the biggest sites in the industry and allows individuals to make a free account for collections and sharing.
You can also create a business account if you want to scale up at any point in the future.
List.ly
This is a list-based curation site.
Add curated lists to your blog content, or send these lists out to your followers to keep them informed on what's happening in the industry.
Besides the content itself, you can even curate lists of websites, influencers, famous people, or businesses that are all related to each other in some way.
Paper.li
This service focuses more on content that's been socially shared.
It's also an automated service that finds a selection of content based on your preferences.
You can take that content selection and share it through your email list, blog, or otherwise to provide your audience with helpful knowledge they might find relevant.
Pearl Trees
If you want a more hands-on approach to curation, Pearl Trees provides a simple place to store all different forms of content and combine it together into easily sharable content.
Flipboard
For blogs with a news focus, Flipboard allows you to collect headlines and lists or daily news articles to share with others.
It's convenient and helps you become a trusted source for news relevant to your audience.
Repurpose Your Blog Posts in Other Formats
Blog posts make the perfect starting point to branch into other forms of content.
They can be a nearly perfect script for a video, a basis for a slide presentation, a reference for graphics or images, and a good topic for a podcast or other audio post.
Making Video Content
A study in 2018 showed that 85% of Americans watch online videos, with those aged 18-35 watching on average 108 minutes of video on their mobile devices each week.
On top of that, more than half of participants from all age groups in a 2017 study stated they wanted to see more video content from brands they support.
Videos are a good way to present the same information in a different way.
They help your website visitors engage with your content when they might otherwise not spend the time to read it.
The other major benefit of video content is that you can share it across multiple platforms.
It makes great content for social media, with results from a 2018 survey showing that video is the most preferred type of social media content.
Presenting Slides
Although it may not be a popular format in every industry, slide presentations can be an excellent way to promote your content among certain demographics.
Turn your content into a slide presentation through Google Slides or PowerPoint.
Focus on the headers and subheaders with as little text as you need to make the presentation informative.
Slideshare is one of the top presentation-sharing websites.
It's free to use and easily connects back to LinkedIn, so you can make it part of your normal social media strategy.
Creating Graphics
Infographics are a great way to share facts, stats, and data.
Get a graphic designer to create an infographic out of your blog content, or pop over to a free design program like Canva or Venngage to try it out yourself.
Make sure to put your logo and website address in the footer of the infographic so you can share it around and point it back to your blog.
Audio & Podcasts
Audio content is growing in popularity.
In 2021, Spotify alone had 2.6 million podcasts and a quarter of its user base was active podcast listeners.
Podcasts can be done alone or filmed as episodes where you discuss the topic with someone else.
Once you have a bit of a following on any platform, you can do live Q&A podcasts as well to drive up user engagement.
Syndication
While guest posting is a long-term strategy for building links, you can get short-term promotional benefits from your content by participating in content syndication.
Syndicated content is content that's posted in multiple places.
The purpose is generally to get the content in front of specific audiences that follow different authoritative sources.
You can publish your content for syndication in a number of places online, including:
LinkedIn
LinkedIn is a great place to post your syndicated content to a few different places.
You can post it in groups you contribute to as well as on your own page.
Medium
Medium is a publishing platform where you can post any type of content.
It's an ideal syndication platform because it's a huge site with more than 200 million visitors per month and a minimum of 3 free articles per month for anyone.
Medium is more permanent than social media, but it has a similar feel and lets you post content for syndication more easily without risking copied content on your blog.
Email
Syndicated content can make for good email marketing content.
You can send out the links to syndicated articles or use the article itself as the email body if it's short enough.
Niche-specific websites
In your niche, there are most likely a lot of websites that are parallel to yours.
While your direct competitors are not likely to publish your content, you may be able to partner with publishers in your industry who need syndicated content.
Form a shortlist and reach out to website owners.
Promote Your Blog on Social Media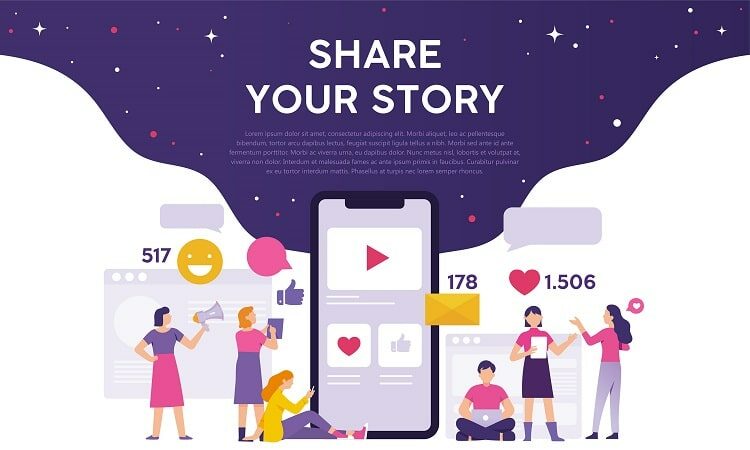 While you can learn how to promote your blog without social media, you might be stunting your own growth by ignoring it.
4.48 billion people currently use social media, with the average user spending 2 hours and 24 minutes per day on social media sites.
Social media is one of the easiest ways to promote your blog.
It's free to use, has an enormous potential reach, and you can automate it.
We'll get into automation a little later, but first, let's go over some of the social media platforms you can use to promote your blog.
Facebook
Facebook is still the largest social media network in the world, but it's less popular with younger people.
29% of Facebook's users are between 13-24, 31% are between 25-34, and around 40% are 35+.
Text, image, and video content all do well on Facebook.
You can post longer-form content here, including a teaser into your blog article with a featured image.
Instagram
Instagram is also owned by Facebook, but it's a much more visual-focused platform.
Images and videos do well on Instagram, making it ideal for social sharing.
Add to your Instagram story regularly to help people discover you.
This is also a mobile-only platform that's popular with younger adults.
62% of users on Instagram are between 18-34.
Pinterest
Pinterest has a large number of monthly users around the world.
Out of 454 million active monthly users in early 2021, only 91 million active users were from the US.
This is a social bookmarking platform that works surprisingly well in almost every niche.
It's ideal for infographics, how-to posts, tutorials, and other long-form graphic content.
No matter what industry you're in, consider putting Pinterest into your digital marketing strategy.
Twitter
Twitter is used as a conversational platform and a news publishing platform.
You can create long threads of related content, such as stories or tips, or create independent tweets with images, videos, or text.
There is a text character limit for every tweet.
Twitter is used across all age groups, but the largest chunk of users (38.5%) are between 25-34.
Tiktok
Tiktok is a short-form video app with more than 680 million active monthly users.
It's more popular with younger generations, but you can find many different communities on every different topic.
Focus on using informational, reactionary, or humorous content on this social media channel in order to reach a larger audience.
Even a business blog can do well on Tiktok with the right content.
Whatsapp, Telegram, etc.
While these are less like traditional social media platforms, even message-focused platforms like Whatsapp and Telegram can be good for promoting your content.
Set up notification/discussion groups on these social channels for people to connect with each other from around the world.
On Whatsapp, you can also share status updates of images or videos.
These act like stories, but are only visible to people who have connected to you.
YouTube
YouTube is a long-form video platform and is technically the second largest search engine behind Google.
Start a YouTube channel and post video content, poll your audience, and use the community tab features to connect with people who follow your account.
Tumblr
Tumblr is a microblogging platform that allows users to connect with each other through their content.
You can publish posts on your microblog and communicate with others through comments and messages.
A Tumblr blog can be used as a regular blog, but you can also use it to promote your blog by linking to your blog from each post you make.
There are also communities you can join and jump into topic-related discussions.
LinkedIn
LinkedIn has a lot of options for promoting your blog content to other professionals, through posting on groups or to your general profile.
Form a community of your own or contribute to existing groups related to your blog topic.
While many adults in the US have a LinkedIn account, it's most popular with 25-34 year-olds accounting for 60% of users.
Snapchat
In a 2021 Pew Research Report, 25% of US adults said they use Snapchat.
Although this doesn't come close to the largest social media networks, it's still a significant amount of users.
Tap into Snapchat's stories for quick promotional content.
Automate What You Can
Unfortunately, you can't put your whole blog on autopilot, but there are a significant number of things you can and should be automating.
These include:
Email Marketing
Set up your email marketing to run itself as much as possible.
Have an automatic email sent out once a week or month with links to your latest blog posts.
Create sequential emails to welcome new email list subscribers and take them through your orientation emails.
You can set up automatic emails for everything from promotional opt-ins to survey respondents and birthday messages.
Social Media Posts
For every blog post, you can automate your social media posts to go along with them.
Using a service like Buffer or Hootsuite, you can have each of your social accounts automatically grab a small snippet of introductory text for and the featured image from each post.
Automating social media posts is the easiest way to maintain a lot of different accounts on different platforms.
If you don't automate it, you'll have to update each of these accounts yourself!
Make sure when you're setting up your automation you get the dimensions right for images on each platform.
Good images can make or break your post.
How to Promote Your WP Blog
WordPress is the most commonly used content management system (CMS), holding around 64% of the market share in 2021.
That's a lot of blogs!
The good news is that with all those websites running on the same CMS, there are a lot of people developing better methods for promoting WP blogs all the time.
Besides the strategies we've already gone over, there are also apps you can use to make promotion easier.
OptinMonster
OptinMonster helps you do most of the outreach on your website.
It helps you capture leads, tracks conversions, manage your email list, and do a ton of promotional tasks more easily.
The basic plan starts at $9/month for one site.
YoastSEO+ MonterInsights (formerly Google Analytics by Yoast)
Yoast is one of the best-known SEO plugins for WordPress websites.
This plugin is going to help you get your on-page SEO right in each article.
It will help with keyword usage, image optimization, and article readability.
MonsterInsights used to be another Yoast product, but today it's an independent analytics plugin that can easily connect with Yoast and your Google Analytics account to give you real-time SEO analytics information on demand.
Yoast SEO has a freemium plan you can start with plus paid plans when you want to expand later.
MonsterInsights also has an unlimited trial version that you can upgrade into a paid plan when needed.
Pretty Links
Affiliate marketing is difficult.
Pretty Links makes it easier by simplifying the linking process.
This plugin can automatically add affiliate links to your existing content based on keywords you select.
It also shortens links and gives them a readable structure that's easier to share.
There's a free version of Pretty Links with limited features, as well as a paid plan that starts at $79/year.
Optimole
When you're running a blog, you need a lot of optimized images.
Optimole is a service that helps you get your images ready for blog posts and social media quickly.
It uses cloud uploads as well, so you don't have to store every iteration of an image on your own computer.
Optimole has a free version with the basic features for small websites.
As you grow and your needs grow, you can scale up to the paid plans, starting at $19/month.
Click to Tweet
This plugin does exactly what it says.
In your content, you can select text quotes and apply a button that lets your readers instantly tweet that quote with a short link to your post.
It's a simple and elegant way to increase social shares.
Click to Tweet is entirely free.
There is both a plugin and a browser extension.
Landing Page Builder
When you're promoting specific posts or products, you're often going to use landing pages to convert people who arrive from ads, guest posts, and other outside sources.
I recommend getting a plugin that will help you manage your landing pages from one place.
Some other plugins you use might already have a landing page builder, especially web builders.
Divi, Elementor, and Beaver Builder all have landing page builders, for example.
If you don't have one already, try SeedProd.
This is an effective landing page builder that lets you manage all your separate landing pages in one location.
There's a free version with limited features and a paid version that starts at $79/year.
How to Measure Your Blog Promotion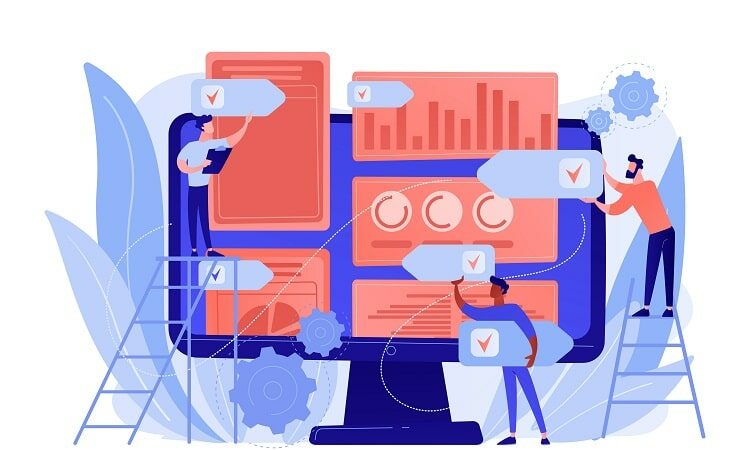 There are a few inbound channels you need to track when you're trying to measure blog promotion.
To effectively measure how your promotion is going, you need to monitor blog traffic from all sources.
Here's what you need to look at:
Organic Search
Organic search traffic is anyone who found your website from a search engine results page, excluding those who clicked on your ads.
Paid Search
These are people visiting your website from paid ads on Google search results pages.
Social Media
Traffic coming from social media is lumped into one metric in the main traffic report. To break it down into platform-specific traffic, you can look at the channels going into social traffic.
Email Marketing
Google Analytics won't show you how many people have subscribed to your email list, but it will show you how much traffic is coming to your websites from email. Make sure you supplement this data with email subscriber list data.
Referrals
Referrals are links to your pages from other websites. If you have backlinks from other websites, such as those coming from your guest posts, these will count as referral traffic.
Direct Traffic
In Google Analytics, direct traffic is a catch-all measure that refers to almost all traffic that doesn't fit into one of the categories above. It could be someone typing in the URL directly, coming from an offline source like a PDF, or otherwise.
Google Analytics will show you all these metrics by default.
Any plugins that you're using that draw data from Google should also have these channels separated out with individualized data on each.
Make sure you're monitoring this data so you can establish what's normal for your website.
Understanding your average traffic from each channel helps you to see trends as they're happening and make adjustments to your strategy.
How to Promote Blog according to Reddit:
Promoting a blog and increasing traffic can be effectively achieved through the use of social media. While it requires dedication and investment of time, the eventual results can be rewarding. Platforms such as Instagram, TikTok, and Facebook are excellent choices for this objective.
You might be interested to check those related posts as well:
Conclusion
Promoting your blog is an ongoing process.
With these strategies, you should be able to start promoting your blog today on multiple highly effective channels, even if you have no budget.