Discord was launched back in 2015 and has seen a huge increase in revenue.
Relatively new compared to other platforms like it, Discord still has a long way to success, but progress is being made.
Here's a look at Discord stats for those interested in getting started.
General Discord Statistics 2023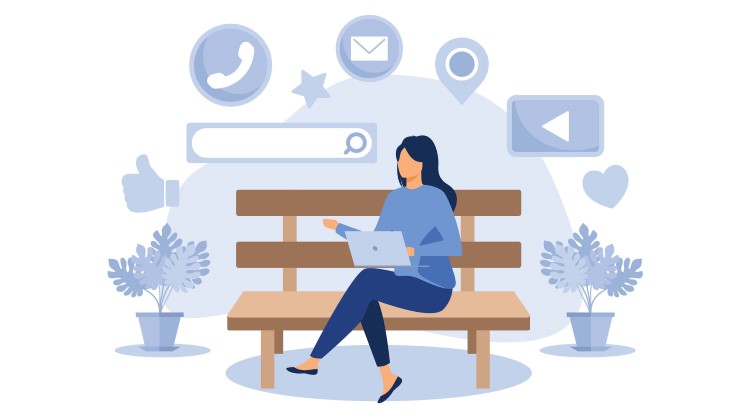 The average salary for a discord employee is $131,679, or about $63 an hour.
14% of US gamers watch gaming live streams on Discord.
3% of teens say Discord is their favorite form of social media.
Discord Stats for Users 2023
Discord has 140 million active accounts and over 300 million registered accounts.
Most Discord users from 12-23 years old use Discord for daily life, such as connecting with classmates, gamers, and friends.
Discord has over 56 million users each month.
Discord Revenue Statistics
Revenue for Discord in 2019 was estimated at $45 million.
In 2020 Discord nearly tripled its revenue from the previous year and generated around $130 million.
In 2017, 2 years after its launch, revenue for Discord was only about $10 million.
Discord Server Statistics
There are over 6.7 million active servers on Discord.
Seven of the most popular gaming servers on Discord are Fortnite, Genshin Impact, Valorant, Mr. Beast, Minecraft, Roblox, and Rainbow Six.
The most popular Discord server is Fortnite, with over 800,000 members.
FAQs
How old is the average Discord user?
Discord primarily targets adult gamers, putting the expected average age at 30 to 33 years old.
Based on user experience, the average age of a discord user was 20 at the beginning.
More recently, the average age of discord users is around 16 years old.
How many messages are sent on Discord?
On average, around 850 million messages a day is sent on Discord. That is around 25 billion a month!
What percentage of the Discord users got to test the video call?
In 2017 when Discord began testing for video call features, around 5% of users got to test it.
What percentage of users use light mode Discord?
Discord automatically defaults to dark mode, and most people prefer it. Therefore, only around 5-10% of Discord users use Light Mode Discord.
What country uses Discord the most?
On the browser version, the US generates the most traffic for discord at about 30% of global traffic. Canada comes in second at around 5% for traffic brought to Discord.
Conclusion
In a world where staying connected to each other is so important, there are many social platforms to choose from.
Discord is leading its own way, listening to users, and finding success over time.
The previous Discord stats show that slow and steady wins the race. Discord has been improving year by year, ultimately with user experience in mind.
Sources:
Discord | Your Place to Talk and Hang Out
Discord Statistics: Revenue, Users & More
5 Ways Young People Are Using Discord – The New York Times
Discord crosses 250 million users as it hits 4-year anniversary | VentureBeat
What Is Everybody Doing on Discord? – WSJ
What is the biggest Discord server? – Gaming Section : Magazine Gaming, E-sport, Jeux vidéo, Reviews, Trucs & Astuces
Discord Revenue and Usage Statistics (2022) – Business of Apps
Discord statistics and facts 2022 | LEVVVEL
Dark Mode by Default – 95% Prefer Dark over Light Mode | Polar
Discord starts testing video chat and screen sharing with 5% of its gamers | VentureBeat