Guest blogging is alive and well, but it has evolved drastically over the last decade.
Once the stomping ground of spammers, with crudely spun articles published randomly on parked domains or added to article directories.
Google's Penguin update changed everything.
This mighty search engine went to war. Updated algorithms helped kill spam off, leaving the field clear for a more respectable, mainstream style of guest content creation.
Let's be clear here; Google doesn't hate guest posts in particular.
It was the overload of backlinks pasted into any form of meaningless content that triggered the major backlash.
In turn, this led to Penguin's creation and a serious overhaul of both regular and guest blogging guidelines and strategies.
Penguin's release in 2012 legislated content that brought relevance, quality, value, and authority to the table.
There was no escaping the fact that Google expected host blog owners to deliver something meaningful to end-users.
This sudden spotlight on backlinks didn't mean Google banished them entirely from guest blog posts; after all, they can be really valuable.
Instead, content marketing strategy guidelines now have a more holistic feel.
These days there are plenty of other benefits available to a guest blogger than simply a direct link to their site.
Naturally, those who can identify and meet these additional options have the advantage—the key to securing the most successful guest blog posts in 2023.
So, let's not give up on guest blogging but celebrate the positives it generates for all parties.
To do that, we must look more closely at this topic and how it can be managed to secure that all-important success.
What Are the Benefits of Guest Blogging in 2023?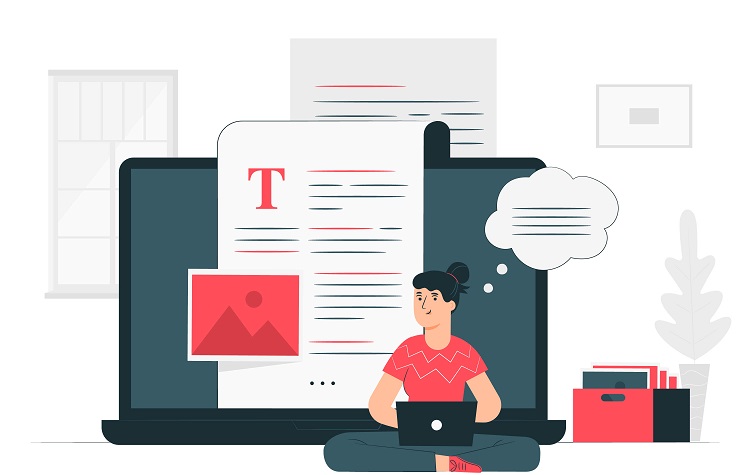 Positioning Yourself as an Authority
Guest blogging – with unique, well-written content, is an excellent way to showcase your expert standing in a field.
Getting Exposure (Traffic) Back to Your Website
Readers can use your bio or backlink to check out your site when you are identified as the author of a guest blog post.
Links to Your Site
If a site editor agrees, and it's relevant, you should be able to work one quality direct link to your website into the guest blog post.
Social Media Shares
Guest posting opportunities are a valuable way to benefit from the host site's social media exposure but do make sure they have the best demographic reach before committing.
New Social Media Following
If your guest post is appealing, you can expect a percentage of the readers to follow you on some or all of the major social media platforms, such as Twitter.
Brand Awareness
A guest blog post written with authority, and posted to a trusted site, expose your brand to a new audience.
New Subscribers
A high-quality guest blog post introduces your site to a vast new audience; some of those will check you out and possibly then subscribe.
New Relationships
Guest blog posts are a good vehicle for forging connections with others who share your interests.
New networks include:
The target site's owner or editor.
Their readers.
Anyone you have mentioned or linked to in the article.
How to Become a Successful Guest Blogger 2023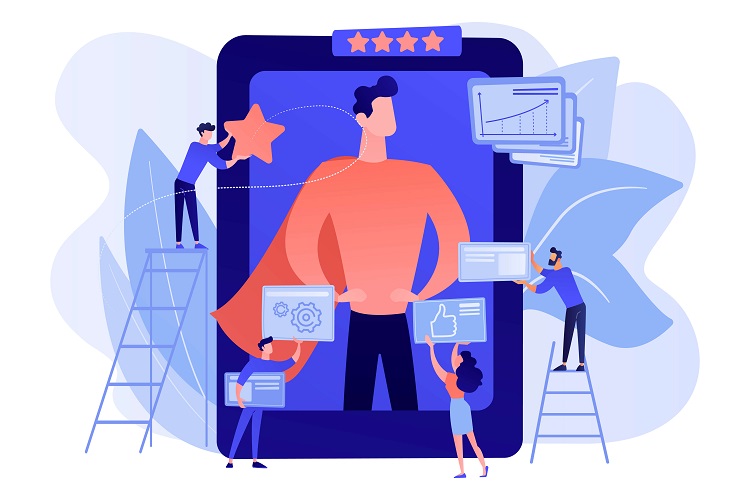 Like anything else, it's entirely possible to learn how to become a good guest blogger.
So long as you are willing to receive and follow the advice and work hard to produce the goods, you have every chance.
Here are some key points to guide you.
Understand Your Value
It's pretty much impossible to put together a high-quality guest blog post if you aren't aware of your value.
As a prospective guest blogger, the responsibility to prove yourself worthy is yours.
The best way to understand your value is to be clear about what you can offer. What benefit is there for the target site editor?
Identifying your strong points is essential. For example, a percentage of your loyal followers will read your guest post on the target site.
This could be attractive as a selling point, especially if you can produce suitable demographics.
Perhaps you have something new to share that complements the target site's existing content?
You will need to sell yourself in a competitive market, so be honest. Evaluate all aspects of your site, and get to know its strengths and weaknesses.
It's difficult to build long-term relationships with others if you seem flaky, unsure, or lacking brand confidence.
Offer Value
The people who control your ideal target sites will get plenty of emails offering guest blogging services, and they'll probably delete most of them.
To get somewhere on a guest posting site you need to have something of value to offer.
Before pitching any ideas it's vital to do some solid research. Choosing the right site to target is as important as putting a great pitch together.
Ask yourself if your knowledge is of interest to the target audience. No established editor will look twice at a guest post pitch that offers no value to them or their followers.
Make your pitch irresistible by demonstrating how your content will appeal to their audience, offering to carry out detailed keyword research, or proposing you cover a topic already penciled in on their content calendar.
Demonstrating that you can follow their style and other guidelines and that you'll add value by promoting the guest post via your own social media and email lists, will also boost your chances of success.
Finally, devote some time to looking over your own site's content. Always presume that prospective host site editors are going to check you out.
They will be looking for consistent quality posts, original entries with helpful content, and zero typos or grammatical mistakes.
It may only take one small mistake to destroy your credibility, so don't waste these opportunities.
Determine Your Guest Blogging Goals
As a prospective guest blogger, you are offering a gift, a pretty attractive gift when you think about it.
However, always keep in mind that successful guest blogging is not a philanthropic service.
You are not a charity, and there's nothing wrong with looking for a mutually beneficial, quasi-business arrangement.
Of course, to some extent, the target blog's editor is doing you a favor, and it's good to be both aware of and grateful for that.
Still, to be successful as a guest blogger, you must identify clear goals.
Ask yourself what you want to get from this experience. That may be a link to your site, if appropriate.
Or perhaps you are looking to reach your typical target audience, gain followers, customers, or both.
A guest blogger may have many possible goals – the key is to identify and prepare for your own.
Choose Topics That Will Benefit Your Own Business Goals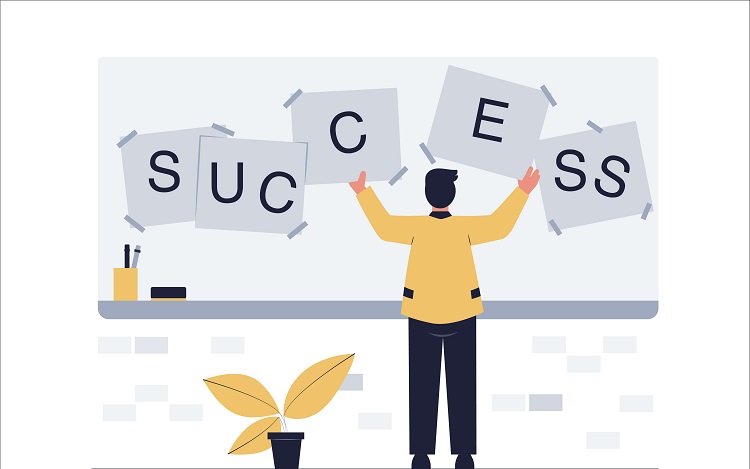 It makes sense to only write on topics you have valuable knowledge of, so offer content that boosts your own and your site's reputation and community standing.
What are your business goals?
Are you building an audience so you can develop as an influencer?
Or perhaps customers are more of a priority than subscribers?
Again, there's no definitive answer here, but it's focus and confidence that drive a successful guest blogger.
You will work hard to secure and then deliver on a guest blog spot, so everything you do must have a purpose and benefit.
Do Additional Research on Your Prospect
It would help if you played at being a private detective before approaching someone to pitch a guest blog post.
It's vital to make an effort to do this at the beginning of the process because it saves time later.
This groundwork allows you to tailor your approach and content to be more appealing. Ultimately, this should boost your chances of a successful guest blog pitch.
Things you can do when you have a prospective site in mind:
Find out who owns it and who runs it as these may well be different people.
Take the time to research who manages the site and reach out to them directly. These are the people with the power to give you the go-ahead. You may find them via a general Google search using the target site's name and terms like 'content editor.' If that doesn't help look closely at the blog site contact or 'about us page.
Check out the target site's owner/manager's social media profiles and blog, and do a general website search
Snoop to find out what drives them. Discover their passions and the topics they like to cover. See the person as much as the site because it's a human being who will decide on your post proposal.
When two people connect on a personal level, you'll find both short and long-term commitments become easier and more robust. Approach this task as you would any other professional but friendly relationship, with a person you want to impress while you could be talking to, pitching to, or negotiating with.
Write Your Pitch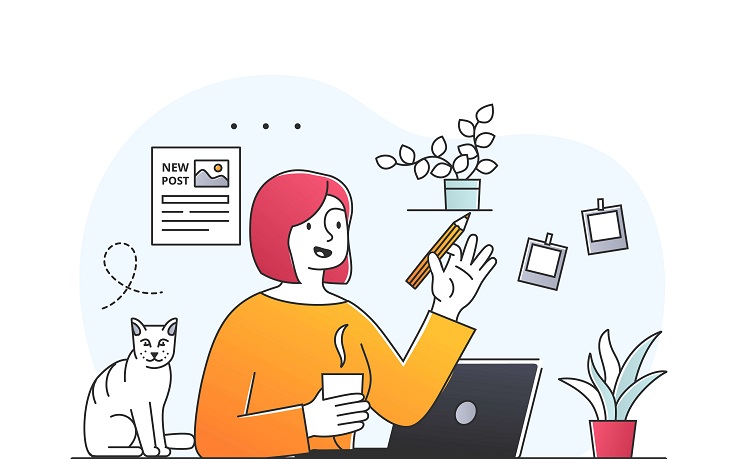 It's a cliché, but first impressions do count.
Here they are all that matters, as there are no second chances. There's no space to mess about; you really must throw everything you have at this opportunity.
You have one chance to get it right, and here's how.
Keep your pitch short. Get to the point but in a fun, friendly way.
Make sure your pitch is easy to read. That means short sentences, bullet points, or whatever works for that situation.
Add GIFS if they make sense.
Address the pitch to the right person.
Never send a generic, one-size-fits-query email. These are always very obvious and unimpressive.
Demonstrate that you have read and understood any guest post guidelines published on the site.
Remember, your pitch is a teaser, an outline. Never send an entire article.
Aim to Establish Long-Lasting Relationships
Every guest blog post pitched represents a lot of time and effort. Once a site editor accepts this, your initial investment has paid off.
If you post and run, the benefits of that work come to a screeching halt, under-utilizing your time and effort.
That's why it's sensible to look for opportunities that might stretch beyond a one-off.
You are looking to establish a mutually beneficial relationship, so have plenty of ideas on how that will work for both of you.
Be realistic – there's no point in over-promising and under-delivering.
Look to establish a regular spot, whether that's once or twice a week, every other week, or just once a month.
Before pursuing this, do some research; say check out how often regular and guest posts are featured. If other bloggers post too, perhaps there's a list of contributors you could ask to be added to.
Guest blogging, guest posting, in that classic SEO for a link fashion, is not a great idea. But it can still be a great channel to earn brand awareness and attention – Rand Fishkin
FAQs
How many links should a guest post have?
Generally, you can include as many links as you need as long as they are both relevant and value-adding. Context is the key here.
For example, a blog post citing facts, studies, or statistics should offer clear links to the relevant sources of evidence.
This is what the readers expect and deserve from a high-quality article.
Ultimately, it's good to aim for at least one high-quality link to your own site, if that's appropriate. Overall, all links posted must be valuable, and never remotely spammy.
Always check out the preferences of an individual target site.
Link posting policies may be posted on the site's writer guidelines page, or you could ask directly if it's not mentioned.
Is guest blogging good for SEO?
Providing a guest blog post adds value to a site then it could be a good SEO strategy. Of course, posts that are spammy or low quality do nothing but harm.
The best way to succeed here is not to write posts with SEO in mind. Focus on building your brand and attracting genuine traffic.
Is guest posting dead?
Guest blog posting is far from dead, at least not when it's done correctly.
In 2023 guest blogging strategies are more about adding value and recognizing domain authority than backlink stuffing and a blanket spam-posting approach.
Readers expect standards to be maintained.
You might be interested to check those related posts as well:
Conclusion
Producing a successful guest blog post in 2023 involves commitment, research, effort, and determination.
To succeed in the competitive field of guest post blogging, you must be organized enough to source the best potential opportunities and tenacious enough to apply yourself to the task. It also helps if you are talented enough to produce compelling content and flexible enough to meet your client's needs.
It's fair to say that the face of guest blogging has been transformed in the last two decades.
Once the stomping ground of spammer-influenced approaches, in 2023, a top-quality guest blog post has every chance of being successful.