Embarking on your first blogging adventure can be an exhilarating yet intimidating experience. The excitement of sharing your thoughts and ideas is often accompanied by a sense of uncertainty and fear of the unknown.
However, there's no need to worry. With the right approach and a few essential tricks, you can set yourself up for blogging success while avoiding common pitfalls.
By focusing on beginner-friendly strategies and incorporating effective SEO techniques, you can maximize your blog's visibility and reach. Remember, every successful blogger started as a beginner, and with dedication and perseverance, you too can thrive in the world of blogging.
How Can I Get Better at Blogging?
To improve your blogging skills and enhance your overall blogging experience, consider the following factors:
SEO Optimization: Learn and implement effective search engine optimization techniques to increase your blog's visibility and organic traffic.
Engaging Content: Focus on creating high-quality, valuable, and engaging content that resonates with your target audience.
Consistency: Maintain a regular publishing schedule to keep your readers engaged and coming back for more.
Social Media Promotion: Utilize social media platforms to share your blog posts, interact with your audience, and expand your reach.
Networking: Connect with other bloggers and industry influencers to build relationships, collaborate, and gain exposure.
Analytics and Insights: Use analytics tools to track and analyze your blog's performance, allowing you to identify areas for improvement and make data-driven decisions.
Engage with Your Audience: Respond to comments and engage with your readers to foster a sense of community and build a loyal following.
Continuous Learning: Stay updated on industry trends, new blogging techniques, and evolving SEO practices to keep improving your skills.
Remember, becoming a better blogger is a journey that requires patience, practice, and a commitment to continuous learning and improvement.
Best Basic Blogging Tips and Tricks
In this article, we're going to share 37 of the best blogging tips and tricks we could find.
1. Decide on a Blog Niche
To help you decide on the right niche, ask yourself the following questions:
Is there a topic you're highly knowledgeable about?
How crowded is the niche you're considering?
It can be very daunting, and you might not hit the right niche from the beginning. The good news is that there are many niches to choose from, plenty of holes in the market, and no niche that's been fully explored.
2. Choose the Right Blogging Platform
There are many free blogging platforms to choose from, but your success might depend on spending a little money. A good hosting account and the domain name will come at a price. However, they don't have to break the bank. There are lots of affordable web host platforms such as Bluehost.
A WordPress blog might be a wise choice. While a free WordPress theme might be tempting, you'll enjoy much more freedom if you pay for a self-hosted WordPress setup. You'll be able to do anything you want with your blog, make use of the WordPress dashboard, and benefit from unlimited plugins, plus the blog will belong to you.
3. Pick the Best Blog Name
This is your chance to make the best first impression, so it's time to get your creative hat on. Try not to be too fancy, but make sure it's a name that catches the reader's eye. It should also be easy to type, find, and remember, and don't forget to pack in those keywords because it'll help your content marketing and SEO.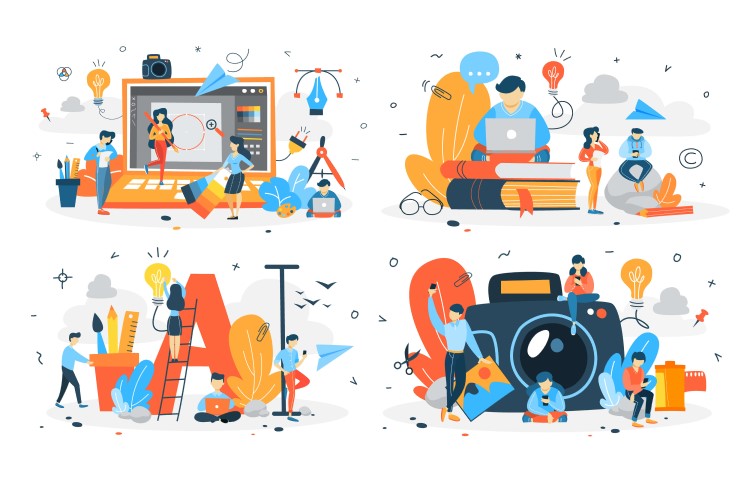 4. Mix Up Your Blog Post Types
After a few weeks of writing listicles, you might find yourself suffering from writer's block. An excellent way to overcome this issue is to mix up your blog content. Not only that, but it'll also keep your readers engaged because you won't be so predictable.
Some of the most common blog post types include:
Lists
How-to guides
Checklists/cheatsheets
Infographics
Interviews
Newsworthy articles
Personal stories
5. Monitor Post Length
The optimum length for a blog post depends on your topic and audience. Currently, it's better to aim for between 1,500 and 2,000 words for posts and articles. However, longer posts seem to do better when it comes to ranking on SERPs (Search Engine Results Pages).
However, this figure is subject to change, depending on current trends. Therefore, it's crucial that you monitor the market if you want to be a successful blogger long-term.
6. Add a Clickable Table of Contents
If you include a clickable table of contents at the beginning of your blog, it will make it easier for visitors to find their way around your blog. It also improves your SEO.
7. Use Number Psychology in Headlines
We can't help it, but our brains are attracted to numbers. They automatically organize information into a logical order, which is like candy for our organized minds. Therefore, targeted number selection can have a significant impact on the conversion rates of your headlines.
8. Get Ideas From Your Audience
Why not create a survey and ask your readers what they want to learn? Your survey doesn't need to be very long. Survey Monkey considers just 10 questions to be more than enough. You can also gauge what your audience wants to know by checking out the "People also ask" section of Google's search pages.
9. Create Evergreen Content
Evergreen content is content that never goes out of date. You write your blog post around a topic that's always going to be relevant to your readers. It helps you to do less work, plus it'll bring regular organic traffic. You can find your evergreen topics with keyword research.
10. Use a Conversational Writing Tone
A conversational writing tone will:
Create a personal connection
Make your blog easy to edit
Increase reader engagement
Make your posts more fun
Increase readership
Conversational writing means using easy-to-understand words, making them personal with words like "you" and "I," telling stories, keeping them short, and using active rather than passive voice.
11. Make Your Posts Easy-to-Read
According to the famous copywriter Bond Halbert, "Good writing creates effortless reading."
Paragraphs should be short because they're easier on the eye
Sentences should be short because people usually read them out loud in their heads
Add images, GIFs, videos, and other visual content
Formatting such as bold, italics, lists, and quotes helps to break up the content
The key with blogging is to lay it all out there because sooner or later people are going to know what you know, so might as well be the first one to share the information and get credit for it. – Neil Patel
Best Blogging SEO and Content Tips and Tricks
Optimize your blog posts with these effective SEO and content strategies to improve search engine visibility and engage your audience.
12. Use Google's Suggestions to Find Topics
Google's suggestions are determined algorithmically. It bases them on factors such as search popularity and search volume. This makes them ideal for rudimentary keyword research; ask any content marketer.
13. Target Your Keywords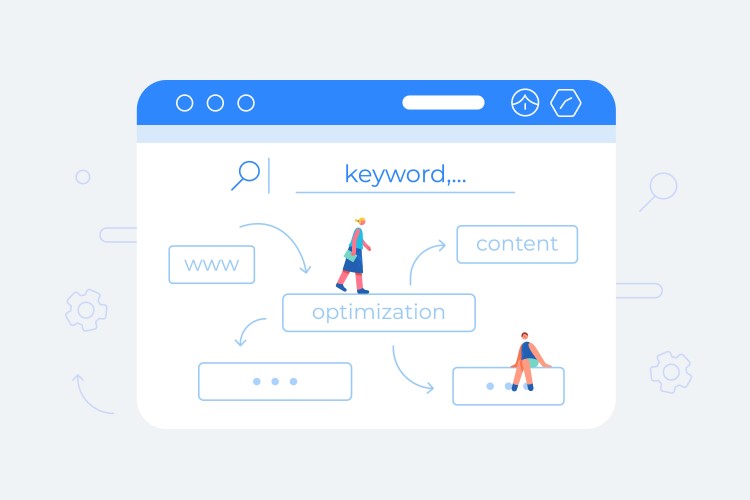 With your blog posts, you can target hot, trending topics. Keyword-optimized blog posts can help you capture search traffic as long as a keyword phrase is popular. The process for targeting keywords is a straightforward one.
First, you identify keyword opportunities, then narrow down your topic. Finally, you write and optimize your post using your keyword in the title tag, in the text, appropriate meta tags, and internal linking.
You might find the Yoast SEO plugin a valuable tool to have. It can help improve your content SEO by helping you set a key phrase. It also tells you how you can optimize your content so that it ranks with this key phrase.
14. Sprinkle Keywords into Your Content Naturally
If you use too many keywords, however, it makes your blog less appealing for readers and SEO. There are no hard and fast rules, and you'll struggle to find two SEO experts that agree on the number of keywords you should use. However, for your readers and search engines, keeping your copy natural is the best approach.
15. Be Consistent in Writing Posts
Consistency is an essential factor that is often overlooked by newbie bloggers. Losing traffic is much easier than creating it, so try to be reliable. HubSpot found that consistent blogging contributes to higher subscription growth rates, and of course, it helps SEO.
16. Create an Editorial Content Calendar
There are many benefits to using a content calendar:
Keeps you organized and on track
Excellent tool for brainstorming
Helps to maintain consistency
Helps to keep your audience engaged
Helps reduce your stress levels
You can easily plan posts for specific social media networks
Improves efficiency
You'll be more likely to publish regularly and on-time
17. Post at the Right Time
Is there a better time to blog? Absolutely, because timing is everything when it comes to marketing. However, it very much depends on the type of blog you're posting, your audience, and the goal of your blog.
For example, if your target audience is based in the US and your blog is designed to make money with affiliate marketing links, posting on a Friday is brilliant because that's when people tend to get paid.
According to SproutSocial, the best time to publish content on Instagram for high levels of engagement globally will be Friday between 10 am and 12 pm and on Wednesday at 11 am.
18. Outbound Links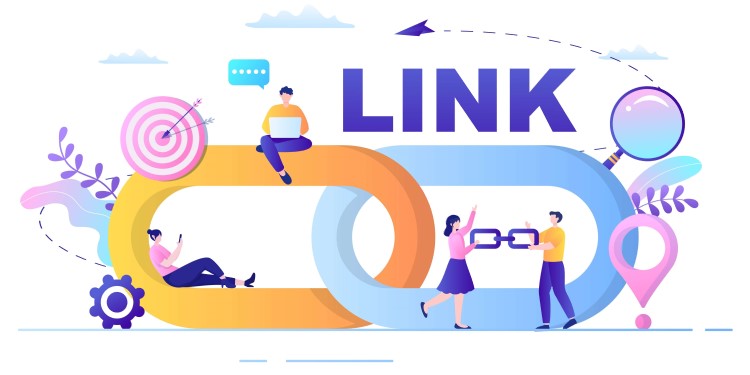 Outbound links are handy for people and search engines to discover helpful content. It, therefore, makes perfect sense to include them in your blog.
An excellent way to include outbound links is when you need to back up a fact or assertion to illustrate a point, reference the origin of your data, give credit to an article, or cite a unique idea that someone else wrote about first.
19. Add Visuals
Visuals are beneficial in several ways. Firstly, they help break up the text. You can also use them to highlight important takeaways and allow readers to scan through content without losing sight of the message.
20. Compress Your Images
There is one element of your website you can control to help speed up its load time. Optimizing images by compressing them reduces the data that an image contains, but it doesn't lose any of the information.
21. Outsource Aspects of Blogging That You Hate
Mastering the art of blogging isn't something that comes easily to everyone. There are certain aspects that you might not particularly like or understand. While you might not mind the actual writing process, how do you feel about keyword research and SEO, looking for images, publishing your blog, or designing your website?
You can outsource all these aspects of blog writing, leaving you to concentrate on writing the best blog possible.
22. Promote Your Content
If you don't promote your blog, how are your readers going to know it exists? The best way to get your blog out there is to promote it.
Here are some ways you can do it:
Share your new blog on various platforms, such as Facebook, Twitter, Pinterest, Instagram, and LinkedIn
Add social media sharing buttons to your blog post
Create an email list
Write guest posts on other blogs
Use online communities to promote your content
Convert your blog into an ebook and offer it on your website
23. Connect with Influencers
If you can connect with the right people, it can be very powerful for your blog.
First, however, there are several things you'll need to do:
Brand yourself
Create a public Facebook page for yourself and invite friends and other people
Establish your LinkedIn profile
Post regularly on Twitter
Focus on sharing valuable content
24. Create Branded Email Addresses
Branded email addresses are a great way to strengthen your branding. They are also more professional-looking. In addition, 47% of email recipients base their decision to open your email on the subject line alone, so it stands to reason that your email address can also impact open rates.
25. Identify and Check Out Your Competitors
It pays to analyze other blogs in your niche, in other words, your competition. You never know, you might come up with some great post ideas.
Follow these steps:
Make a list of 10 blogs in your niche.
Get the RSS for each of these blogs and commit to reading them each week.
Ask yourself the following questions:
What are they doing well?
Do their topics have any boundaries?
What don't they write about?
How often do they post?
How long are their blog posts?
At what level are they pitching their blogs?
Are the readers asking any questions?
What voice or style do they use?
What posts get the most attention?
Checking out your competitors could highlight gaps you might be able to fill. You'll also get a feel for what's working and what's not and get some ideas for connecting with other bloggers in your niche.
26. Separate the Research and Writing Phase
Research can be one of the fun aspects of writing, but it's easy to get carried along, and before you know it, hours have passed, and you've written nothing.
To stop this from happening, you should spend time researching and making notes first. Use the right tools, get the information you need, and then close your browser and focus on writing.
27. Update Older Content
Updating older content is a profitable content strategy when it comes to SEO and search engine results rankings. Google will crawl your site more often, but you won't need to publish as much. It also lets you bring your old blog posts up to your current quality standard and tie them in with more recent internal links.
28. Use the Right WordPress Theme
WordPress is very popular for a new seasoned blogger, but if you want to stand out, you must choose the most suitable theme. There is a vast choice of themes, so how do you go about narrowing it down and finding the right one?
Here are some tips to help you:
Make a list of features you want ahead of time, and then you can use the WordPress Feature Filter when searching.
Don't choose a theme that's cluttered with features as it can affect site performance.
Choose a responsive design as it will make your blog site easy to use.
Keep color in mind.
Consider a premium theme, as you'll likely have fewer issues.
Choose a theme with an easy-to-read font.
Test the theme using the Theme Check plugin before committing
29. Customize Your Homepage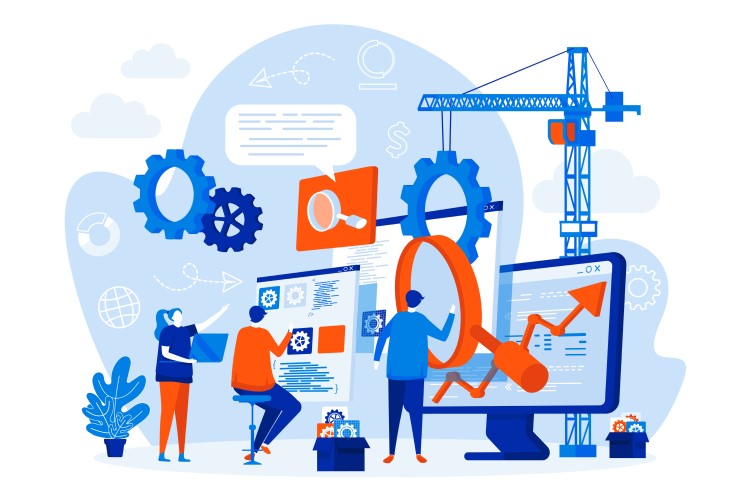 It's very easy to spend all your efforts writing your blog posts and forget about your homepage. Statistically, according to Nielsen Norman Group, the average visitor looks at your site for 10-20 seconds before hitting the back button.
That's not a tremendous amount of time to make a first impression and boost your blogging success. However, if your homepage has a clear value proposition, it will hold visitors' attention much longer. A dedicated and customized homepage gives you a fighting chance.
Best Blogging Social Tips and Tricks
Enhance your social media presence and maximize the impact of your blog with these effective social tips and tricks to attract and engage your audience on social platforms.
30. Create an About Me Page
An About Me page gives viewers and readers the opportunity to get to know you. It should include a picture of you and details about who you are. If your readers feel they have a bond with you, they're more likely to feel attached and become your biggest fans.
31. Write a Tagline for Your Blog
A clearly written tagline is vital to your blog's success. It tells a person what the blog is about from the get-go and encourages them to click on your site and read more. A tagline is a one-liner that sums up how you can help your audience. It should be short, powerful, to the point, and prominent in your header.
32. Install Essential Plugins
If you use WordPress for your blogging platform, you'll be able to pick from an abundance of WordPress plugins. They make it easy to extend the functionality of your website, but are there any must-have ones specifically for the beginner blogger?
The following are some options for promoting, maintaining, or securing your blog:
Yoast SEO
Akismet
WP Rocket
Jetpack
Optimole
Smash Balloon
MonsterInsights
Pretty Links
OptinMonster
Revive Old Posts
33. Create a Branded Featured Image
A featured image is crucial because it prepares your readers for the post's content and draws their attention to the post. Therefore, the images you use should match your post's content.
You can find the best images by using the various image blogging tools available online. Alternatively, you could hire a graphic designer who can create unique images for your blogs.
34. Add Social Share Buttons
If you want to increase readership, adding social media share buttons on every blog is a very efficient way to do it. But that's not the only reason why you should.
Here are a few more reasons why:
Improves your SEO ranking for relevant words
Increases brand exposure
Encourages the user to share their good experience with your blog
Helps to develop natural links
You'll get more traffic
35. Leave Thoughtful Comments on Other Sites
Leaving comments that are meaningful is a great blog post idea because they can help you get exposure, position yourself as an expert, connect with others in your field, and help to create valuable backlinks.
You might also come across a successful blog idea for your own blog and uncover new opportunities. It's also a great way of keeping up with what's happening in your industry and helping you stay sharp.
Picture Tips
Learn how to effectively use visuals in your blog posts with these picture tips. Enhance your content, engage your readers, and make your blog visually appealing with the right use of images.
36. Network with Other Bloggers
Networking with other bloggers is essential, especially if you're just starting.
It can help with:
Troubleshooting problems
Accountability
Sharing guest posts
Stops you from feeling lonely
You'll be able to help each other
You'll be able to brainstorm together
You might be invited to join other groups
If you're wondering how to network, here are a few suggestions:
Take a blogging class
Join a group on Facebook
Reach out to bloggers you admire
Attend an event or conference
37. Think Mobile
On average, US adults spend 4 hours per day on their mobile phones. They generate 54.25% of general traffic, and 55% of page views come from mobile phones. It, therefore, makes complete sense to focus on making sure your blog is accessible from a mobile device.
There are many options for creating a mobile version of your website.
Here are some of the most popular:
Use a mobile-optimized theme
Build a responsive design
Build a native application
38. Tip
Craft compelling and concise headlines that grab attention and spark curiosity. A well-crafted headline is crucial for attracting readers and enticing them to click on your blog post.
It should provide a clear idea of what the content offers while creating intrigue to encourage further exploration. Spend time brainstorming and refining your headlines to make them captivating and click-worthy, as they are the gateway to driving traffic to your blog.
39. Tip
Regularly engage with your audience by responding to comments, messages, and feedback. Building a connection with your readers fosters a sense of community and loyalty. Take the time to address their questions, acknowledge their opinions, and show appreciation for their support.
By actively engaging with your audience, you not only build a stronger relationship but also encourage them to return to your blog and become advocates for your content, ultimately contributing to the growth and success of your blog.
Blog Monetization and Marketing Tips
Discover effective strategies to monetize your blog and implement marketing techniques to boost its reach and visibility.
Learn how to optimize ads, leverage sponsorships, utilize affiliate marketing, and employ various marketing tactics to attract a larger audience and increase your blog's revenue potential.
40. Tip
Consistently provide valuable and unique content that sets you apart from competitors. Offering something different and valuable to your audience establishes your authority and keeps readers coming back for more.
Conduct thorough research, share personal insights, and provide practical tips and solutions. By delivering high-quality content consistently, you build trust, credibility, and a loyal following, which can contribute to the long-term success of your blog.
41. Tip
Utilize the power of email marketing to connect with your audience on a deeper level. Build an email list and regularly send out newsletters or updates to keep your subscribers engaged and informed.
Provide exclusive content, promotions, and personalized recommendations to create a sense of value and loyalty. By leveraging email marketing effectively, you can nurture your audience, drive traffic to your blog, and increase conversions and monetization opportunities.
42. Tip
Invest time in building a strong network within your niche. Connect with fellow bloggers, industry influencers, and potential collaborators through social media, forums, or networking events.
By nurturing relationships with others in your field, you can gain valuable insights, exchange ideas, and even cross-promote each other's content.
Building a supportive network not only expands your reach but also opens doors for collaborations, guest posting opportunities, and mutually beneficial partnerships, ultimately boosting your blog's visibility and growth.
You might be interested to check those related posts as well:
FAQ
What niches are most profitable?
The most profitable blogging niche includes:
Personal Finance
Education
Food
Business and marketing
Parenting
Health and wellness
What are the best sites for blogs?
The best blogging sites include:
WordPress.com: Best for free blogs
WordPress.org: Best for self-hosted blogs
Web.com: Best for small businesses
Wix.com: Best for small websites
Joomla.com
Medium.com
Ghost.org
Squarespce.com
Blogger.com
Tumblr.com
How much blog traffic is good?
If you're looking for some realistic blogging goals, here are some to start with:
Aim to beat 6% traffic growth, month-on-month
45,000 yearly page views are good to aim for
Try to get at least 11% of traffic from organic search
Grow your organic traffic by 8% each month
How many blog posts should you have before launching?
A good number of blogs to have ready is between three and five. That way, you've got something for people to read right away. You're also giving yourself some breathing space to research and write some more great content.
How many blogs should you post a week?
The recommended number of small blog posts is three to four new posts per week to maximize organic traffic. For larger blog posts, the number increases to four to five but includes updated posts (posts you've already written that you change and then re-publish).
Copying anything from another blog is never a good idea. Content creation is all about being original. If you want to use someone else's content, ensure you obtain written permission and follow Fair Use laws.
How long before a blog gets traffic?
On average, it takes around three to six months for your blog to get significant traffic. But, of course, this does depend on whether your content is high quality and consistent.
Conclusion
With these blogging tips and tricks under your belt, you're well on the way to enjoying a successful blogging career. First, however, remember that blogging and being a content creator is hard work. You need to publish consistently, promote your articles, network, and make sure your blog is responsive.