Pinterest is a unique social media platform that has a community of committed users.
The platform is a visual search engine, perfect for making mood boards, finding ideas, and curating aesthetics.
However, Pinterest isn't just for scrolling – it can actually be an excellent way to market your brand.
Want to learn more about using Pinterest to boost your audience?
Check out our tips for the best Pinterest strategies here!
What are The Benefits of Using Pinterest for Business?
Pinterest can drive more traffic to your brand's website.
The platform has a built-in analytics tool to check your engagement.
You can use ads and promoted pins when you have a Pinterest business account.
You can be ahead of emerging trends.
A Pinterest business account can give you more brand authority.
More engagement gives you more leads and increased sales.
Best Pinterest Tips and Tricks 2023
Are you ready to start your Pinterest marketing journey?
We've searched for the most useful tips and tricks to help you use Pinterest for your brand.
These tips are proven to increase engagement and build large audiences!
Pinterest Content Strategy
Before you look at marketing, business, or traffic strategies, start off by creating a content plan for Pinterest.
This can include Pinterest analytics, curating seasonal pin collections, and using hashtags.
Once you've chosen your Pinterest niche, use these tips to make your content stand out.
Use the Pinterest Analytics
Did you know that approximately 66% of Pinterest users make a purchase when they view a brand's pin?
Pinterest can be a ludicrous way to increase sales, especially if you're using the Pinterest analytics tool correctly.
Pinterest analytics is a free tool that measures your performance on the platform.
This tool collects traffic insights, impressions, links, and clicks to show you what content is performing best.
You can even track your "All-time" metrics which show your most popular pins ever on the platform.
Users will need a business account to unlock the analytics tool.
A business account also lets users create ads and promote certain pins.
Try Long Pins or a Plugin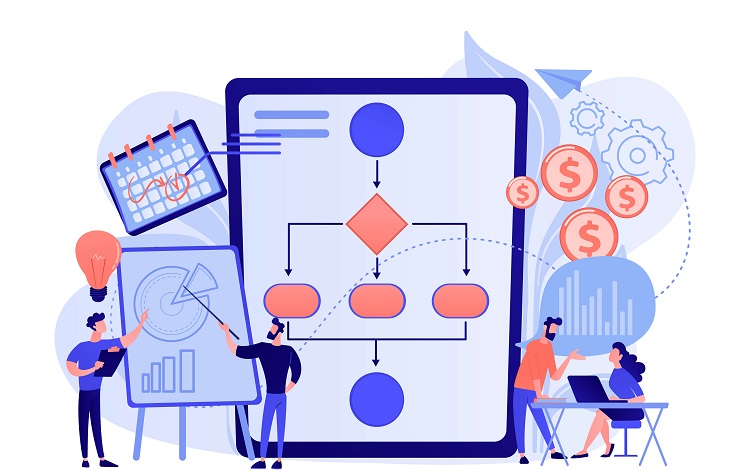 Long pins are larger images that give a succinct overview of your content.
Think of these pins as a way to give users an overview of your content – you want to entice them to click it!
To create a long pin, users can use Photoshop or any other photo editing service.
When creating a long pin it's suggested that you use a "hero" image as the main focus and multiple other images that show your final project.
Text is optional, however, it's suggested that you show some images of your project in progress to signify that when you click the pin you will find instructions.
A Pinterest plug-in is also a great content tool, there are many different ones available online and they're easy to download.
A WordPress one lets users add "Pin It" buttons to their blog posts, connecting their Pinterest content straight to their blog.
Pin Regularly
Pinning content regularly will let the Pinterest algorithm know that your account is active.
This is important on any social media, as more active accounts are more likely to end up in other users' feeds.
Not only that but when you're pinning more content you'll reach different audiences through different niches – a great way to diversify your following and find new customers.
The more you pin, the more followers will come to check your page for new ideas and images!
Pin Seasonal Content 5-6 Weeks Out
If you want to benefit from a seasonal holiday, make sure you're getting the content ready weeks before!
This may sound too organized, but if you're pinning Christmas content days before Christmas, you're too late on the trend.
Instead, pin content 5-6 weeks before so your page is ready for the holidays and you'll be able to make the most out of the season.
Use Hashtags
Like other social media platforms, hashtags can be used on Pinterest.
You can search hashtags in the platform's search bar, so you must add these to your pins too!
Though Pinterest users mainly search with keywords, hashtags give content creators another form of promotion on the website.
When you create hashtags, make sure you don't use spaces as only the words following the hashtag will be counted.
This is important if you're using an on-trend hashtag or using them to organize your pins.
Pinterest Marketing Strategy
Once you've started pinning content and taking advantage of the hashtags and analytics, you can start marketing your profile to make sure your pins are seen.
Here are the best tips and tricks for marketing on Pinterest!
Brand Your Profile
If you're using Pinterest to create more traffic for your small business, you'll need to have a consistent brand on both Pinterest and your website.
This goes for other social media like Instagram and Facebook too, keeping your brand consistent is key to getting your audience to recognize your posts.
Pinterest is a visual platform, so making sure your posts, collections, profile picture, and bio are all in the same theme is very important!
You can also add branded cover images, board titles, descriptions, bios, and keywords to build your brand identity on the platform.
Determine Your Content Strategy
With the tips from the previous content section, make sure your content is flowing well and being updated often.
When it comes to Pinterest content, you need to make sure your pins are in a popular niche or are in the same category.
If you want to branch out into a few different categories, use different boards and hashtags to make sure your content is being seen by the right audiences.
Use the Pinterest analytic tool to determine what pins are doing well too!
Create Boards
When you start creating boards, think about what topics would be relevant to your ideal customer.
This is a great way to start brainstorming ideas for gaining more clients.
For example, if you want to promote your blog, separate your boards into different themes your blog posts talk about.
This could be food ideas, clothes, hair, beauty, or any topic!
Some suggest that you should arrange your different boards in a logical order.
To do this, think about what a first-time customer would find useful when looking at your profile.
If you're selling a product or providing a service, boards with your product should be first on your profile.
This will introduce followers to your business and it will show off your great services!
Consider adding sub-topic boards or "best of" boards too to maximize the exposure to your business.
Create a Secret Board to Save Content for Future
Would you prefer to have your Pinterest boards perfectly planned and organized before you post them?
Don't worry, with the secret board function users can create pins in private and they can be unlocked when you're ready.
This allows users to curate perfect content in secret and your followers won't see any work in process.
Using secret boards is especially handy when you're prepping for holiday content!
This is a perfect way to optimize your content for the Pinterest search engine during the holiday period.
Put an Awesome Cover Photo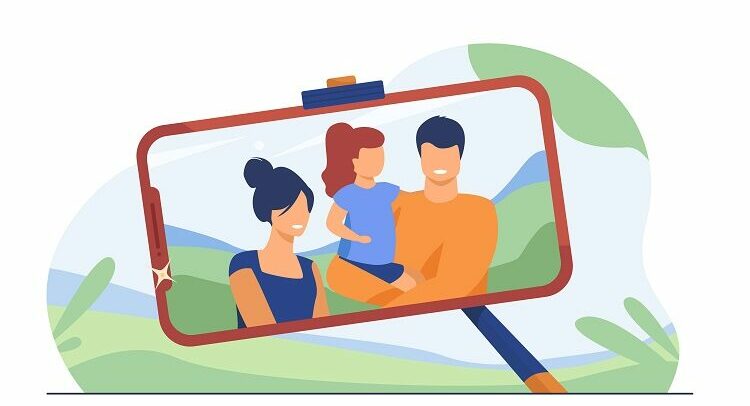 Before a follower visits the board, they'll be greeted with the cover photo.
The cover photo of a board is more important than many think, this invites users in to look at the pins!
If the cover photo isn't interesting they could skip the board altogether.
While some users opt for aesthetic photos or eye-catching images with bright colors, some users create custom photoshop cover photos too.
Techniques for cover photos differ from user to user and often reflect your brand identity too.
A good way to encourage your audience to visit your board is to add title text to a cover image that describes what's on the board.
This should be clear and not too wordy to let your images stand out on the search engine.
Be Active and Engage
Engagement is key to being a successful Pinterest member.
Pinterest uses a Smart Feed algorithm, once you learn how to work with this feed you'll find more success on the platform.
To improve your engagement you can use pin schedulers like the Tailwind plugin.
This will keep your pins posting consistently even when you're offline – similar to the Tumblr "queue" feature.
While this is important, expert users also suggest that you need to manually engage on the platform too.
To keep active on Pinterest make sure you often manually pin content, re-pin from the trending or explore pages, pin other users' pins, and follow any relevant boards too.
You should enjoy using Pinterest whilst you also use it for your brand's marketing.
Content marketing is just as important as it ever was but it is getting harder as more and more companies jump on the bandwagon. That means more competition for people's attention. – Larry Kim
Follow Your Competitors
Instead of waiting for followers to find you, you can use the following feature to find relevant followers.
You should follow your competitors to familiarize yourself with their marketing tactics, but you can also use their follower lists to find your target audience.
Try following users that already follow your competitors on Pinterest.
Since they've shown an interest in your subject area they'll be likely to follow you back.
To find competitors or accounts in your target audience, try searching for terms you use in your content or any relevant hashtags.
Follow accounts interested in these areas and your audience should grow!
Share Blog Posts
Followers like content that's helpful and answers questions.
Blog posts are great sources of knowledge or entertainment, if you generally stick to posting images you should consider switching it up and adding some blogs to your feed.
If your business has a blog on your website it can be good to add these to your feed, giving your website some extra promotion.
If you're not sure what blog content your audience is interested in, look at what pops up when you search for a relevant keyword plus blog.
You could also check to see if any competitor accounts have posted blogs, or you could use the Pinterest hashtag feature.
If nothing is coming up, this could signal a gap in the market you can take advantage of!
Join Community Boards
Community boards, or sometimes called group boards, are boards where different Pinterest users can collaborate.
The board is owned by only one user, but they have permitted other users to add extra posts to it.
This is a great way to network with similar accounts and grow your audience.
Using group boards can help your pins and content reach more Pinterest members.
Anyone following the members on the community board will see your pins in their feed.
Try working with other Pinterest users in your niche to maximize your target followers.
Leverage Pinterest Analytics
We've already touched on Pinterest analytics, but this tool deserves its blog post.
The analytics tool is at the heart of growing a following on this website.
With insights on followers, pins, and traffic, you can use this tool to work out what content is a hit with your followers and what they don't like as much.
Once you've set up a Pinterest Business account, make sure you're regularly checking your analytics details and making changes according to their findings.
If you have one pin that does extremely well, consider posting more about that topic than others to take advantage of its popularity.
Within the analytics page, users can find conversion insights, which can help you track any paid campaigns.
You can also find audience insights for follower information, video analytics, and any trends that are currently popular on the website!
Include Rich Product Pin to Your Site
Pinterest users can take advantage of Rich Pins, these are pins that can sync information from your website onto your pins to give followers more information.
Rich pins are identified by the extra text/information that appears by the image in the feed.
If the website text changes, the rich pin will automatically update with the new information.
Rich pins are free and available for all Pinterest users.
Focus on Image Quality
Since Pinterest is a visual image search platform, all content should be high quality.
If your pins are low resolution, unclear, or confusing, users are less likely to engage with your content.
To draw new users in, make sure your content is clear, high-quality, and attention-catching.
If you use text on your pins make it large and clear, as small text with lots of words is hard to read from the Pinterest feed.
Focus on Pinterest SEO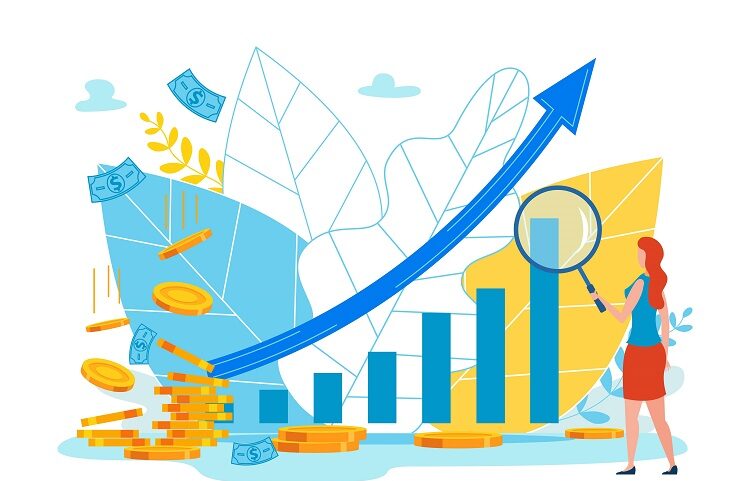 factors that affect Pinterest SEO are pin quality, pinner quality, domain quality, and topic relevance. Pinterest SEO!" width="750″ height="481″ />
When it comes to marketing your brand online, you can't forget SEO.
SEO stands for search engine optimization and is an essential technique to ensure your content finds the right audience.
The four main factors that affect Pinterest SEO are pin quality, pinner quality, domain quality, and topic relevance.
This means all pins you engage with should be top quality with good engagement.
Pinterest tracks this through analytics.
Domain quality refers to the quality of your brand's linked website.
Consistently pin good quality from your website or blog and enable rich pins.
Cross-Promote Across Platforms
If you take advantage of the range of social media platforms available today, you can reach different markets and get your services to a wider customer audience.
Cross-platform promotion allows you to easily build a strong following on Pinterest with users who are invested in your brand.
Use your other social media accounts and email lists to promote your new Pinterest account.
Any current followers who also use Pinterest will follow you to engage with your content on a new platform.
This a great method for gaining initial followers at the start of your Pinterest marketing journey.
Pinterest Business Strategy
Once you've set up content plans and devised a marketing strategy, you should start prepping a business strategy for your Pinterest account.
This can include tracking metrics, investing in ads, and promoting your profile.
Create a Pinterest Marketing Strategy
If you haven't already, go back and read the tips from the previous section as creating a cohesive marketing strategy is essential to the process.
To make sure your Pinterest promotion runs smoothly, work on your content and marketing before your business plans!
Try Different Pin Formats
Pinterest offers users the ability to use different types of pins to entice users to engage with your content.
A key example of different pin types is Rich pins.
Rich pins display extra information and metadata about the pin to give users an overview of the content.
Rich pins come in 4 different types: product pins, article pins, recipe pins, and app pins.
Product pins make it obvious that the image is representing a purchasable product, however, these are different from "buyable pins".
Article pins allow users to see that the content stems from a blog or webpage.
Recipe pins are optimized to show the ingredients and steps of a recipe without the viewer leaving Pinterest.
Finally, app pins display an install button to allow users to easily download.
Carefully Plan Your Boards
When you're putting together pinboards for your account, make sure you plan them out so they're cohesive and represent your brand's identity well.
For example, the boards could be dedicated to crafts, a certain style, different recipes, or tips and tricks.
Make sure that the content on a board isn't random, it's easier for users to browse your account when the content is in a clear plan.
Try Out Different Pinterest Ads
If you want to grow your brand and acquire new customers via Pinterest, you can invest in Pinterest ads to read more than 400 million users.
Pinterest is great for mood boards, but many users use the platform for shopping and services too.
Pinterest offers an easy-to-follow ad page for any business looking to improve its sales.
Track the Metrics
When your content is ready to go and you're engaging with pins, it's a good idea to start measuring the metrics to see how your pins are performing.
You can use Pinterest analytics for this, but there are alternative methods like Google analytics, Cyfe, and ShareRoot.
When measuring metrics, look at average repins per pin, average likes per pin, average comments per pin, 2nd-degree followers, follower engagement, reach, show-term follower engagement, impressions, clicks, most repins, and most clicked.
Promote Your Pinterest Profile
Once your Pinterest account is up and running, it's time to let current friends and followers know!
Though many of these techniques are aimed at acquiring new customers, it's important to promote your new profile to existing customers too.
Through cross-promotion, tell followers on your Instagram, Twitter, and Facebook that you're now on Pinterest and sharing unique content on the platform!
Pinterest Traffic Strategy
The final key step in Pinterest marketing is creating a traffic strategy.
Creating new traffic is a great way to reach a new audience and gain new followers.
Use these tips to get more organic traffic to your Pinterest account.
Create Boards for Your Target Audience
If you already have a brand, you'll know your target audience well.
To create new traffic on your Pinterest page, make sure you create a few boards with this demographic in mind.
This is a great way to market your page to them and it will also allow your profile to be seen more in the Pinterest algorithm too.
Schedule Out Fresh Pins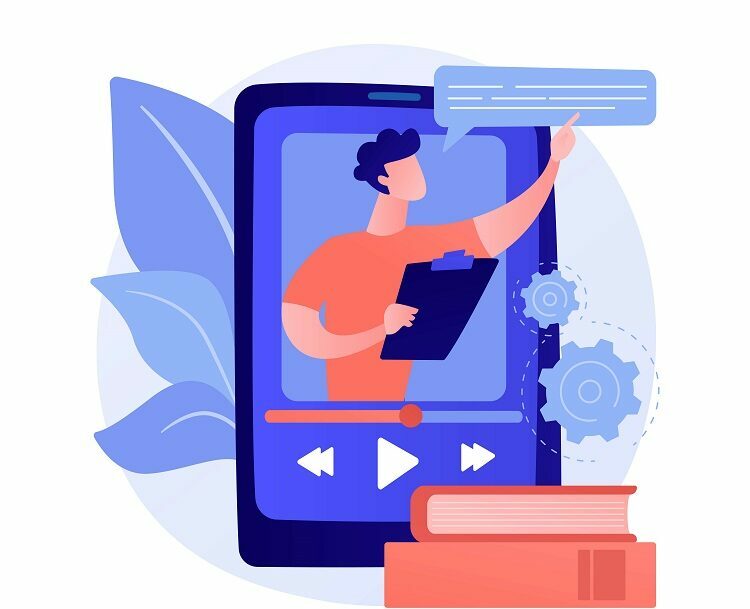 Fresh pins describe any images, videos, or other blog content that hasn't been uploaded on Pinterest before.
This encourages users to keep updating the platform with new and unique content so that their feed doesn't end up with pins you've seen before.
Spend time finding new fresh pin content to show the algorithm that you're a valued creator.
Instead of pinning all the content at once, you can use the schedule pin feature to plan the time that the pins come out.
You can add up to 30 different pins to this queue and you can schedule them over two weeks.
Upgrade to Rich Pins
Rich pins automatically sync any information from the source website to the pin, giving users an overview of the content.
Rich pins are free and can be found in four different types – product, recipe, app, and articles.
To start using rich pins you have to apply them to ensure the data syncs properly.
Find out more here.
Optimizing Boards for More Pinners
You can optimize your pinboards to make sure they get seen more often.
If you've set up boards that are organized and ready to go, try optimizing them to improve their reach.
To do this, make sure all pins use hashtags, the pins come from a variety of sources, make sure there are some pins from your website, and use fresh pins too.
Grow More with Pin Codes
Pincodes can help you share your Pinterest profile in the real world.
You can use a Pinterest Lens to scan a Pincode, and this will take the scanner straight to your profile.
To get your unique Pincode, log into your account and click your profile image in the top right corner.
Next click above this profile image and then select download Pincode to receive your special code.
Install the Pinterest Save Button on Your Website
Having the ability to save interesting pins and articles for later is a game-changer online.
The Pinterest Save button allows you to keep track of all interesting pins for later.
Never miss a pin again!
This is great when you're looking for inspiration from competitor accounts.
Install the Pinterest Tag on Your Website
The Pinterest Tag is a selection of code that you can add to your website.
These tags connect with Pinterest to give you extra analytics about the Pinterest ads and lead to your website.
If you're selling products or services and want extra analytics details this tag is an essential addition.
This is a great way to convert blog traffic to Pinterest traffic from your website.
Get Product Pins
For businesses that sell physical products, product pins are a must-use.
When you use a product pin, the pin will show users that the image is shoppable and it also gives the availability and price of the item.
If the product is clicked often, the pin will also appear as "popular".
This is a must-use feature for any online store on the platform as it will help your products stand out on the image search engine.
Upload Your Product Catalog
The Pinterest catalog feature is available for any user with a business account, a claimed website, a website that meets merchant guidelines, or a data source that contains a list of your products.
This is a helpful feature for any store that wants to optimize its products on a new platform.
Engage Your Following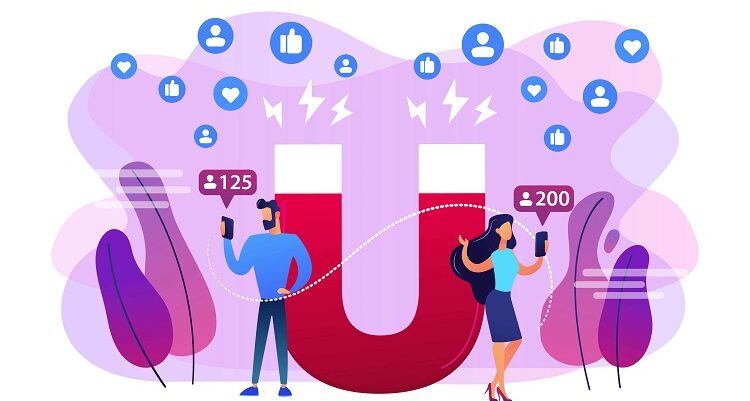 It's important to always engage with your following on the Pinterest platform, as well as use marketing strategies to gain more followers.
Keeping active on the platform boosts your posts in the algorithm, letting more followers see your content in their feeds.
It's important to show Pinterest that you're an active account by engaging with other users and pins.
Invest in Promoted Pins
Finally, a great way to give your pins an extra boost is by using Pinterest-promoted pins.
These pins are similar to standard pins, however, they are given a boost by Pinterest and are targeted to get a larger reach.
These pins have a promoted tag on them, but other than this minor detail they look like normal pin posts.
They can be saved to boards, shared, and commented on too.
FAQ
Here are some of the most common questions asked by businesses when starting their Pinterest marketing strategies.
Find out the answers to these questions here!
What age group uses Pinterest the most?
When you're starting to use Pinterest to find new customers, you should consider the users and the common demographic on the website.
If the Pinterest user base is aligned with your target market group you can reach a lot of new customers.
An online survey in the US found that 34% of people aged between 18 to 29 used Pinterest and 35% of 30 to 49-year-olds did too.
If you want to find the best time to post pins on your Pinterest profile, do some research into your ideal consumer.
Are they 9-5 workers?
If they are, they're more likely to be posting after work and on lunch breaks, so it is advisable to avoid posting during office work hours.
Some social media teams suggest that the ideal time to post on the website is between 8 pm and 11 pm as this is when most users are at home and active on the internet.
Is there a limit on Pinterest boards?
There is a limit to the number of boards you can have, but this isn't a small one!
Pinterest allows users to have up to 2,000 boards, which is a very generous offer.
It's not advised to use this many boards though, as this can make the content very difficult to find.
Users react best when there are a few clear categories, instead of lots of boards to trawl through.
Users can also pin up to 200,000 pins too.
How long does it take to gain traction as a new account?
This is a very frequently asked question, and the answers will always differ from user to user.
If you're starting with a larger following you'll be more likely to build traction faster as you already have a follower base on other platforms.
If you're starting from a smaller position, it can take longer to grow a following, but with consistent posting and engagement, you will see steady growth.
You might be interested to check those related posts as well:
Conclusion
Pinterest is a great platform to use, especially for the promotion of services, products, and articles.
With over 400 million users, it's surprising that more companies don't optimize their presence on social media.
Hopefully, you've learned some new tips from this article, have you got any other Pinterest tips and tricks?
Let us know your favorites in the comments!