Welcome to Instagram Image Size Cheat Sheet: your one-stop shop for optimal Instagram image and video sizes. If you're scratching your head about how to best display your epic images and videos, we've got all the information you need in a handy dandy cheat sheet.
Should you stick to the classic 1:1 square photo? Or mix it up with portraits and landscape images? You really can't go wrong
All of the image styles can make an impact. Just note that in your 9×9 grid all images are cropped to the Instagram standard square photo. But don't let that deter you from spicing up your followers' feeds with unique landscape and portrait images.
What Are the Optimal Instagram Image Size Ratios in 2023?
Instagram is well known for the iconic square images that the app originally used. Still, as the app has grown in popularity, it has expanded to include both portrait and landscape images to give its users even more creative opportunities.
But in the early years of Instagram, attaining a high-resolution photo was my primary struggle until I found out the Instagram Image Size Cheat Sheet that works like magic! Now, uploading the optimal photo is as easy as 1, 2, 3!
PRO TIP:

Know your desired photo orientation (Square, Portrait, Landscape)! Each requires a recommended Instagram photo size and aspect ratios for optimal impact and image quality.
Instagram Photo Image Size
So what is the recommended Instagram image size for photos you want to post in your feed? All three styles can be effective, assuming your photos are high quality. Instagram allows for any aspect ratio between 1.91:1 and 4:5.
Read on for specific information on the best Instagram dimensions to use on your account.
Instagram Square Image Size
The traditional Instagram photo that we all know and love is the square image with an aspect ratio of 1:1. Instagram makes it easy by automatically cropping uploaded photos to this size. Most phones even have a square image as an option for when you take a photo.
For the highest quality image to post, you will want 1080 pixels by 1080 pixels. However, you can go as low as 320 pixels by 320 pixels Instagram photo size .
Note that you can technically share a photo with a lower resolution, but Instagram will automatically enlarge it to 320 pixels. Likewise, if your photo is higher than the maximum, Instagram will adjust it to 1080 pixels.
Instagram Portrait Image Size
When you hear the word "portrait" you often think of a painting or image of a person. Traditionally portraits are images of people from about the shoulders up on a rectangular canvas, which explains why vertical images are referred to as portrait orientation.
However, this orientation doesn't have to be used for people. Whether a headshot, a building, or a tree, a portrait orientation draws the viewers' eyes to the subject.
For the best Instagram photo size for portrait orientation, you'll want the highest possible resolution of 1080 pixels by 1350 pixels, or an aspect ratio of 4:5.
If you use a larger portrait or an aspect ratio that is not supported by Instagram, you will be able to crop the image in the Instagram app.
Instagram Horizontal Image Size
A horizontal photo, often called a landscape photo, has traditionally been used for, well pictures of landscapes! Photographers love this orientation for landscape photography for things like sweeping skies and vast mountain ranges.
But this orientation isn't limited to nature. It's also great for group photos, events, and city skylines.
It's a little trickier to hit this Instagram post dimensions just right, as the ideal aspect ratio is 1.91:1, which is 1080 pixels by 566 pixels. However, Instagram makes it easy to crop your image if it is not exactly the right dimensions.
Instagram In-Feed Video Image Size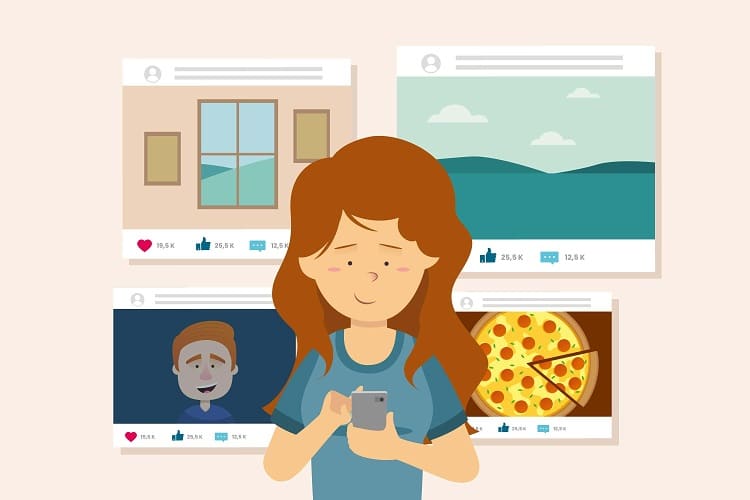 As with images, videos on Instagram also have ideal dimensions and Instagram resolution sizes. Like the dimensions mentioned above, you can post videos within the same range of sizes.
Instagram videos that are less than 10 minutes have a maximum file size of 650 MB and require a minimum of 30 FPS (frames per second.) A video between 10 and 60 minutes has a maximum file size of 3.6 GB.
Instagram In-Feed Video Square and Carousel Size
Like square images, square videos and carousels will have the best resolution at 1080 pixels by 1080 pixels, a 1:1 aspect ratio. The minimum resolution that Instagram will allow is 720 pixels.
Instagram In-Feed Video Portrait Size
Portrait videos are no different than portrait images. You'll have the best clarity with a resolution of 1080 pixels x 1350 pixels, and a 4:5 aspect ratio.
Instagram In-Feed Video Landscape Size
The landscape is a bit trickier as the best resolution is at 1080 pixels x 1080 pixels, but this is actually a square video. For a true landscape video, you can use 1080 pixels x 608 pixels, however, this format is truncated in your viewers' Instagram feed.
Instagram Live Video Size
The best resolution for Instagram Live videos is 1080 pixels by 1920 pixels or a 9:16 aspect ratio. Recently, Instagram increased the time limit from one hour to four hours.
Instagram Story and Reels Image Size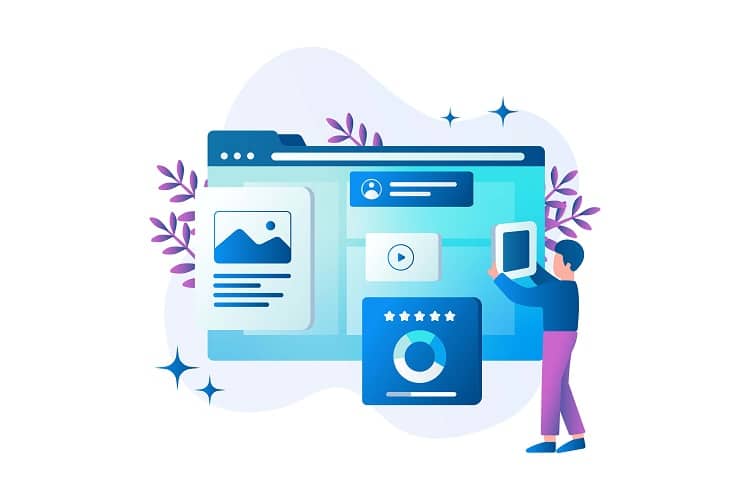 Stories and Reels are designed to be watched on your mobile device, full-screen, vertically, or in portrait mode. While you technically can post landscape videos, they don't translate as well.
Therefore, the best Instagram Story dimensions are 1080 pixels x 1920 pixels. This is an aspect ratio of 9:16.
There are a couple of things to remember about Reels. First, they are previewed in a feed at a 4:5 aspect ratio, therefore, they are cropped. Also, the caption will be displayed on the bottom third of the video. Finally, they can be up to 30 seconds long.
IGTV Image Size
Instagram TV (IGTV), sometimes referred to as "YouTube for Instagram," uses similar dimensions as previously mentioned. While it originally offered a portrait-only orientation, it has since expanded to allow a landscape option as well.
Below are the ideal dimensions to use for IGTV:
Portrait IGTV should ideally have an aspect ratio of 9:16 and be 1080 pixels x 1920 pixels.
The best landscape IGTV videos should have a 16:9 aspect ratio and be 1920 pixels x 1080 pixels.
Finally, your IGTV cover photo should be 420 pixels x 654 pixels and have a 1:1.55 aspect ratio. You can either choose to upload a cover photo or select a still from your video to use as the cover photo.
It is important to note that the one-minute previews are cropped to a 4:5 aspect ratio in the user feed and a 1:1 square in your 9-grid.
LEARN HOW TO MAKE $10K PER MONTH
Get My Book For FREE (Worth $15 on AMAZON)

Take Advantage Of This Special Offer Only For Today! Get my $15 book for FREE when you subscribe to my newsletter and I will show you the way to your first $10k month in less than one year.
You might be interested to check those related posts as well:
FAQs
How do you get landscape on Instagram?
Instagram will automatically select the original orientation of the photo you are posting. However, you can click between the landscape or square orientation by selecting the full-size button at the bottom left of the image.
It looks like two corners of a picture. This will give you a preview of what the posted Instagram photo will look like. An alternate method is to use your two fingers to pinch and crop the image to your preferred image orientation.
Does Instagram reduces post quality?
It depends. If you load an image with a resolution that is greater than the max image size for Instagram, then yes, the app will need to lower the resolution quality of your photo.
Likewise, if your resolution is too low, Instagram will have to expand your image, which may cause it to look pixelated. However, if you utilize the dimensions mentioned in this article your photos will look fantastic on the Instagram feed.
How do you fit a full picture on Instagram?
Instagram in 2023 automatically allows you to post your full-size image as long as it is within the maximum dimension range. You can adjust the orientation by selecting the full-size button, found at the bottom left of the image.
Conclusion
For the greatest wow-factor for your posts, you always want the highest resolution available on Instagram. In conclusion, the best Instagram dimensions in 2023 for all three orientations are:
Square: 1080 pixels by 1080 pixels, 1:1
Portrait: 1080 pixels by 1350 pixels, 4:5
Landscape: 1080 pixels by 608 pixels 1.91:1