Today we have tools we can help each other with at work or have fun with them, they continue evolving and are becoming more and more. There are so many that one can easily miss a useful tool, which is also free. We have a selection of 100+ free applications for you (or with discounts for non-profits) that are worth trying.
Writing and Blogging
Hemingway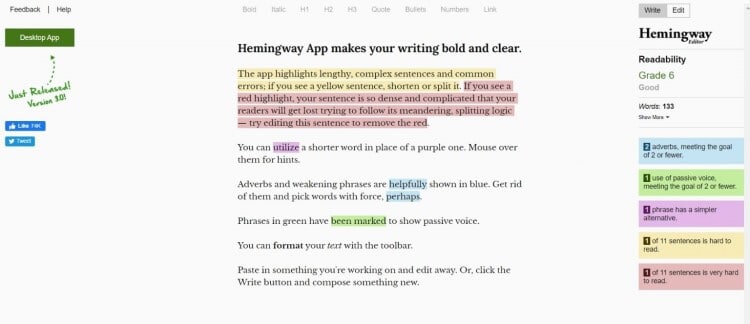 Hemingway is perfect for identifying lengthy and complex sentences and grammatical errors. Issues are highlighted in different colors so you can quickly improve your writing for the best results. Simply paste your work into the site, or start writing from scratch.
Terms of use:
Free use online
Download the app for $19.99
Grammarly's AI-assisted tool helps you create clear, bold, and mistake-free copies. With hints like 'check your tone', you can learn and develop your writing skills smoothly and easily.
Terms of use:
Add to your web browser for free
They provide free access to key features for nonprofits and NGOs.
Premium and Business options are available for more in-depth help for other users
CoSchedule is the perfect tool for managing marketing calendars and campaigns. The tool also allows for automatic publishing to social media channels – ideal for anyone managing multiple projects.
Terms of use:
30% discount for your nonprofit + 14 days free trial.
For other users paid plans start at $29
Graphic Design, Audio, and Video Tools
Use CANVA to create beautiful designs. Everything from business cards, to logos and presentations, can be created using their drag-and-drop tool.
Terms of use:
Canva Pro is free for nonprofits.
With the free version, you can design, collaborate with team members on projects, and access 5GB of cloud storage
For other users paid plans start at $30.00
Visme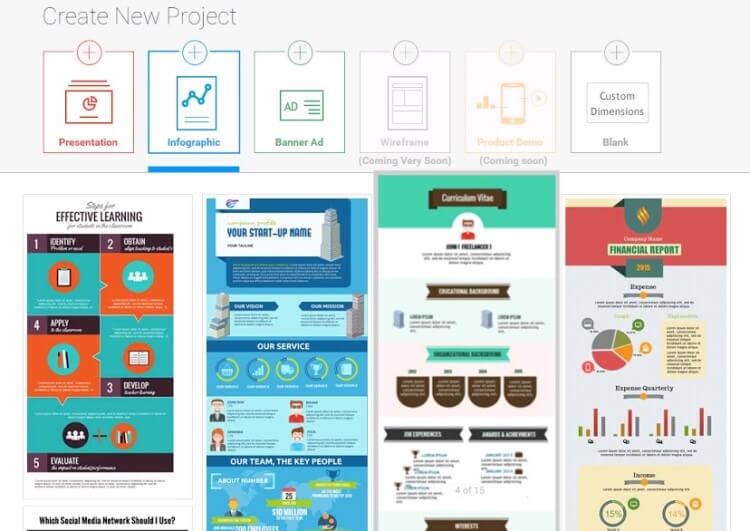 Create and collaborate on visual content creation. From presentations to videos and more, Visme helps to bring your ideas to life and centralize your company's assets.
Terms of use:
Special plans for nonprofits and education users, just contact them and get an offer.
Free users have limited access but can create up to 5 projects and download assets as JPG
For other users paid plans start at $15/per month
PIXLR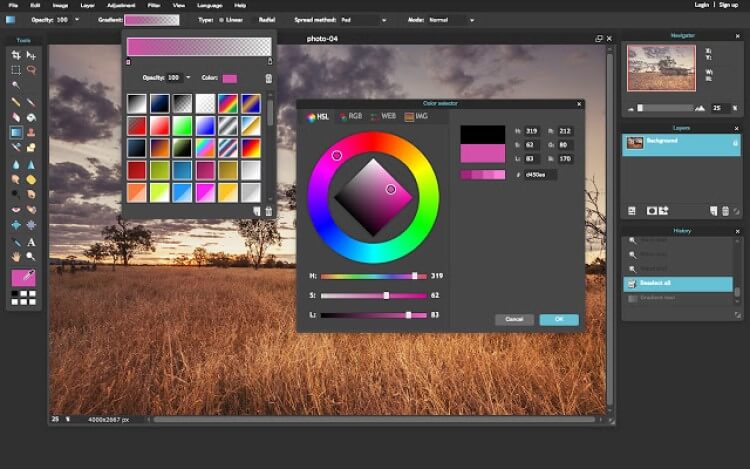 Pixlr is a free, online photo editor with a similar setup to Photoshop. Edit photos and graphics directly in your web browser. No download is required.
Terms of use:
Free to use
Pixlr for Education is offering FREE Pixlr for schools, educators, students, and nonprofits alike.
Premium users can benefit from thousands of overlays, text options, and exclusive video tutorials for $4.90/per month
GIMP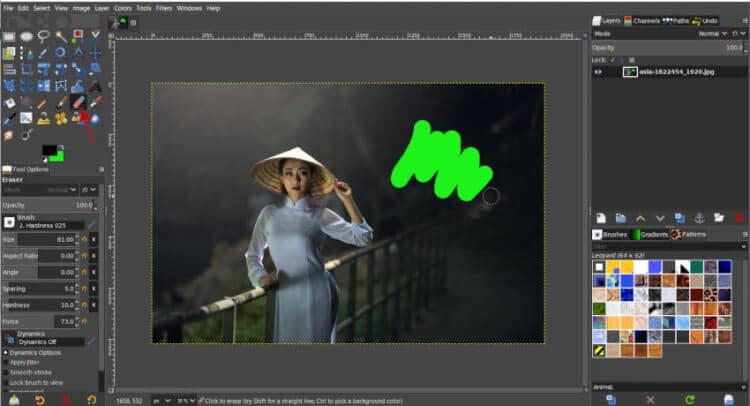 With Gimp, photographers, illustrators, or scientists can create or manipulate content. The open-source, free software is available for everyone and offers sophisticated tools to help you get your job done.
Terms of use:
Requires download
Free to use
Krita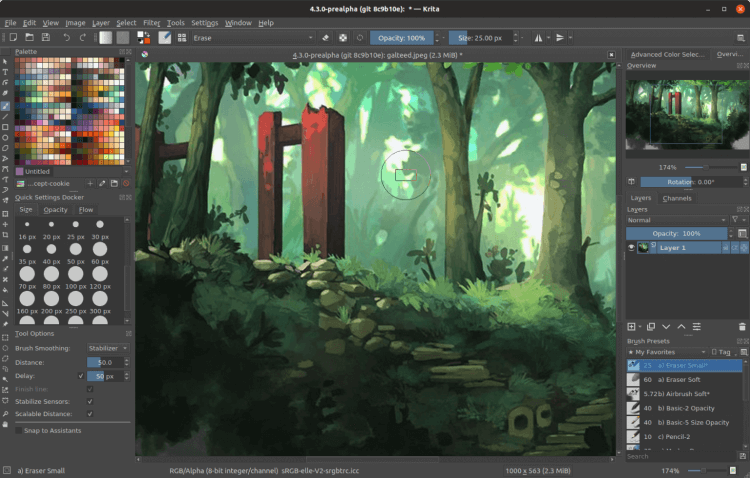 Made by artists, for artists. This open-source software allows professionals and beginners to access the world of digital painting.
Terms of use:
Requires download
Free to use
DaVinci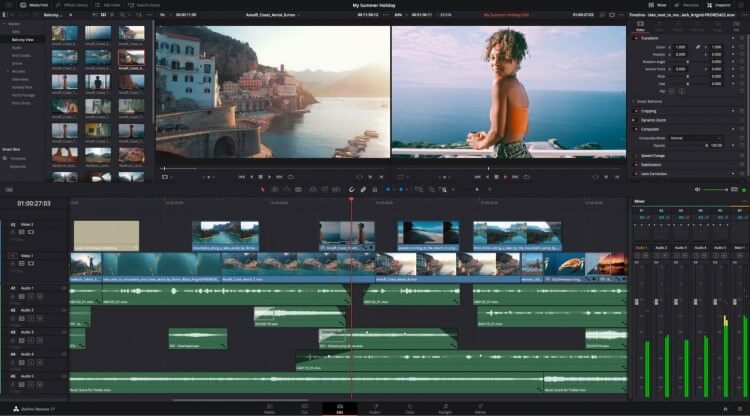 Combining visual effects, photo editing, motion graphics, and audio production, DaVinci is an all-in-one tool for creatives.
Terms of use:
Free to download
Studio 17 version available for $295
Shotcut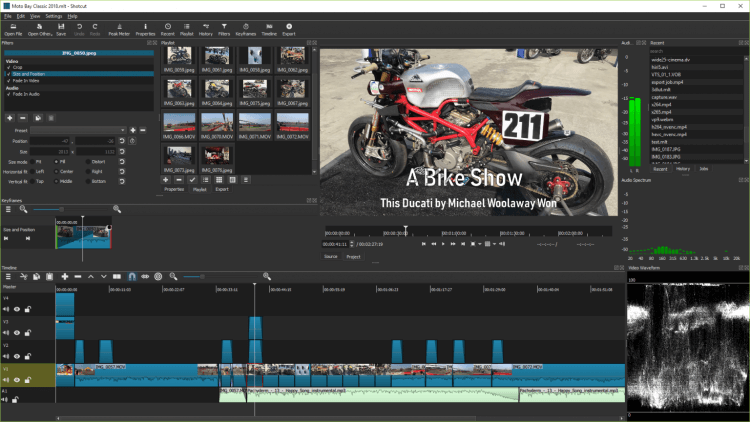 Shotcut is another all-singing-and-designing editing software for image, video, and audio. It is a free tool but is open to donations.
Terms of use:
Blender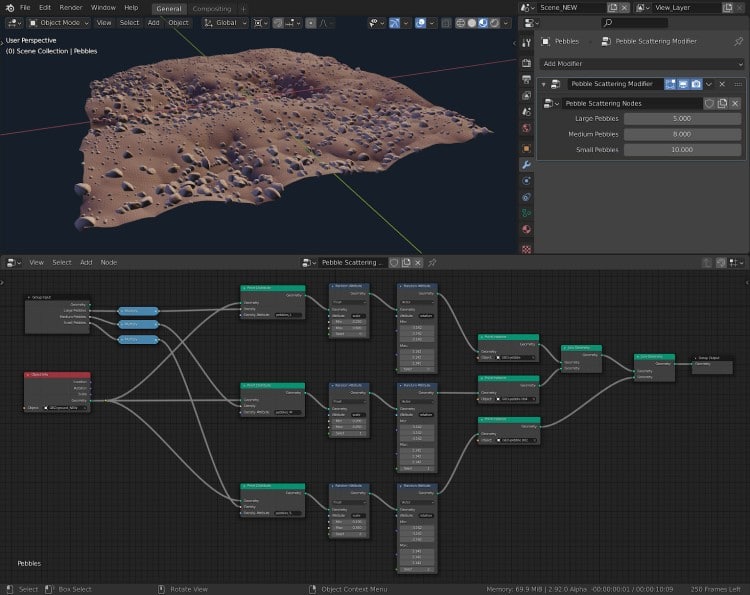 Free software for 3D creation. Everything from modeling, animation, and simulation to rendering, motion tracker, and video editing can be done with Blender.
Terms of use:
Photoshop Express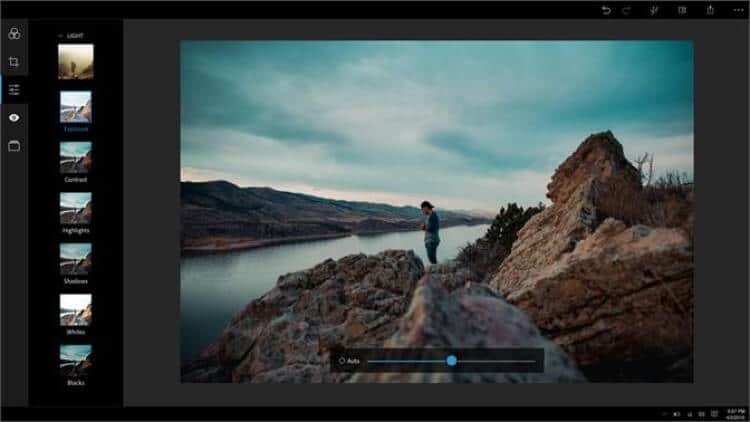 From Adobe themselves, Photoshop Express is a simpler version of the full Adobe suite for cropping, resizing, and simple touch-ups.
Terms of use:
Available of free in your browser
Adobe offers nonprofit pricing discounts in VIP (Value Incentive Plan) and TLP (Transactional Licensing Program) programs globally.
Full photoshop is available for $20.99/month with a 7-day free trial
Design Evo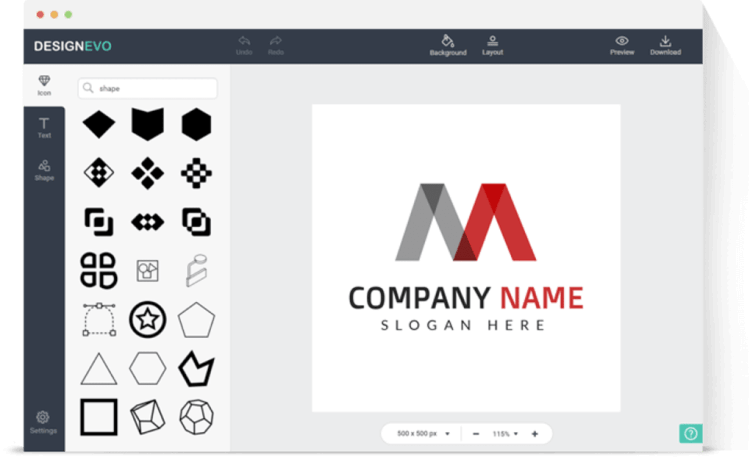 With a huge range of fonts and templates, Design Evo makes logo creation incredibly easy.
Terms of use:
Every user can download logos at just 300px resolution
Create Stunning Non-Profit Logos for Free.
For other users paid plans start at $24.99
iMovie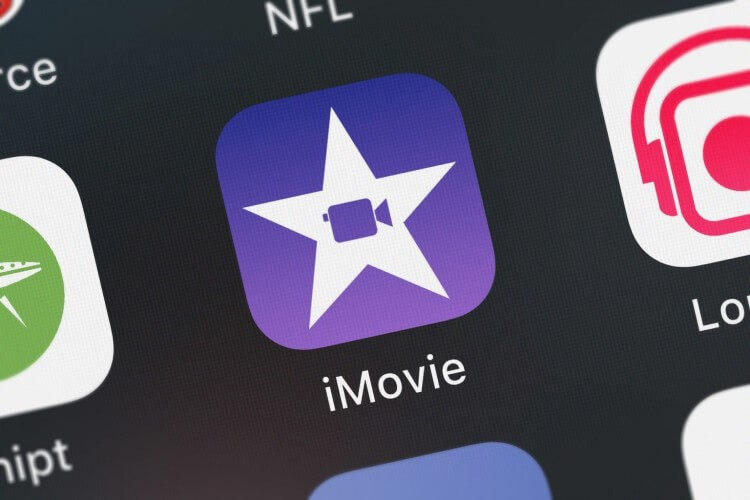 Allows cross-device video editing for Apple users. Edit and create stunning 4K resolution movies.
Terms of use:
Free app to download for Apple users on phone, tablet, or computer
Windows alternatives available
Vidyard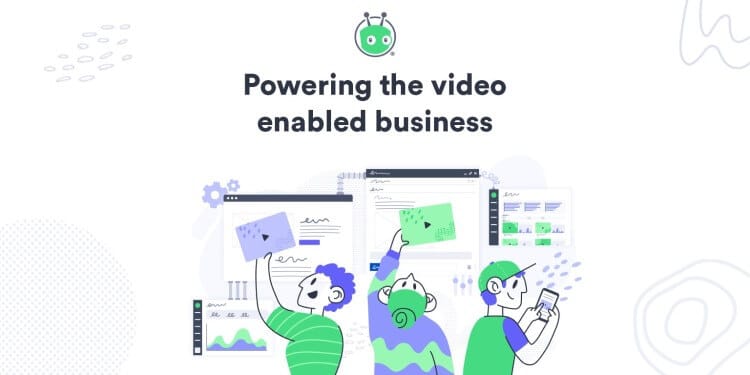 Vidyard is a cool and interactive way to host and manage videos online. Uploaded videos can be dragged and dropped as well as embedded into presentations, websites and blogs. Teams can use Vidyard to improve communication between remote teams, too.
Terms of use:
With the free version, all users can create, upload and share videos via social media or email
For other users paid plans start at $15
Vidyard is the easiest way for nonprofits to share their stories and connect with donors using the power of one-to-one videos.
BeFunky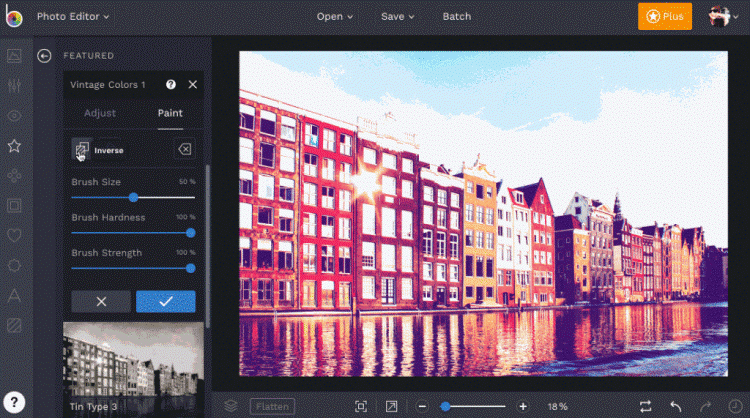 BeFunky's photo editor allows you to edit photos with simple tools like crop, resize, and exposure as well as unique effects such as Cartoonizer, digital art, and DLX enhancer.
Terms of use:
Photopea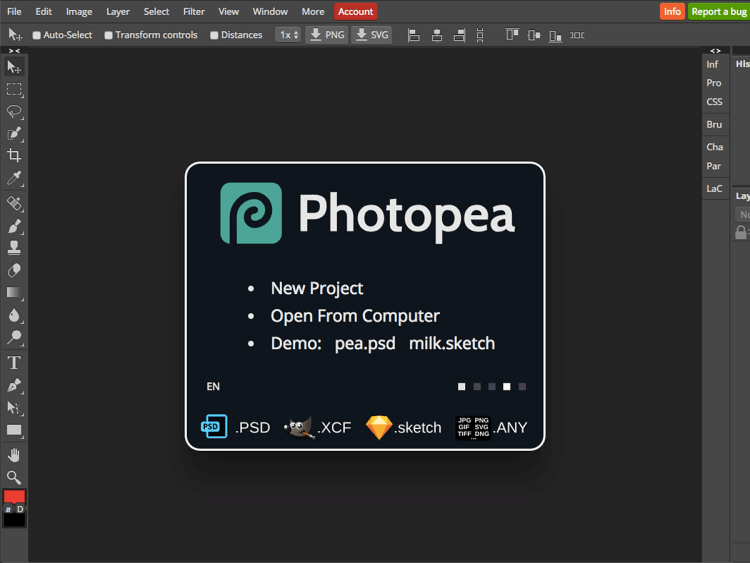 Photopea is a free, online photo editor that works with all image formats – including PSD.
Terms of use:
Removebg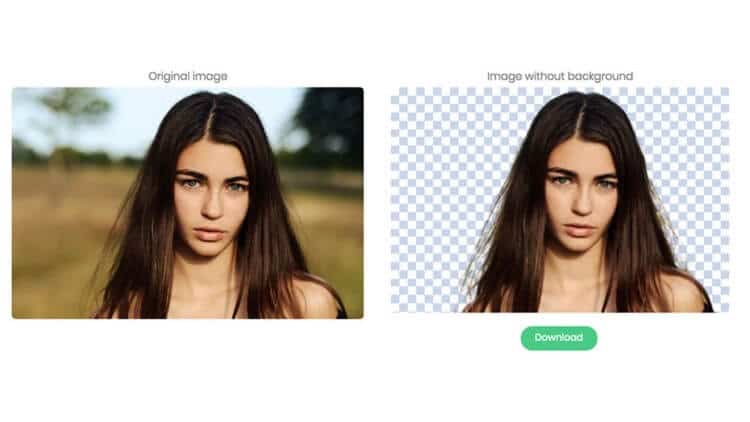 Removebg allows you to remove the background from any photo. Whether that's for personal use at home, or creating content for work.
Terms of use:
You can remove the background from one image for free
Hitfilm Express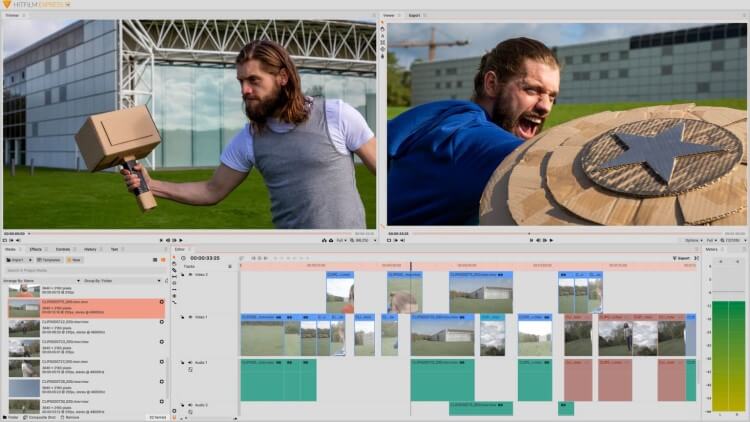 A free video editing tool with professional-grade VFX tools. If you love making films or gaming videos, this is the perfect software for you.
Terms of use:
Smush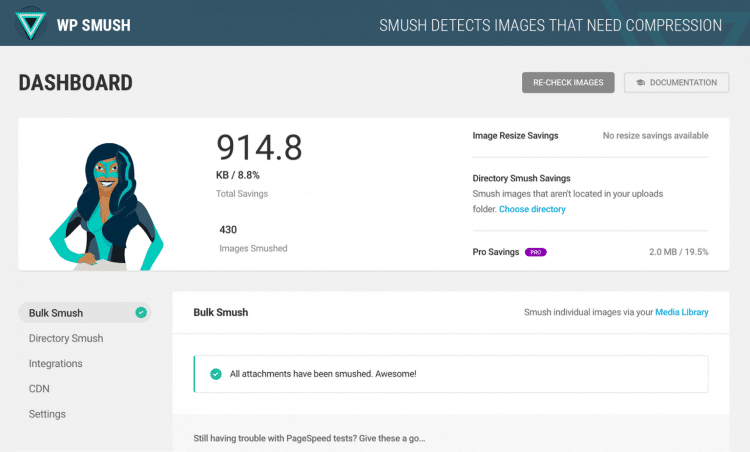 Smush is a plugin that's great for bulk editing and optimizing images for WordPress sites to help with site speed.
Terms of use:
LICECAP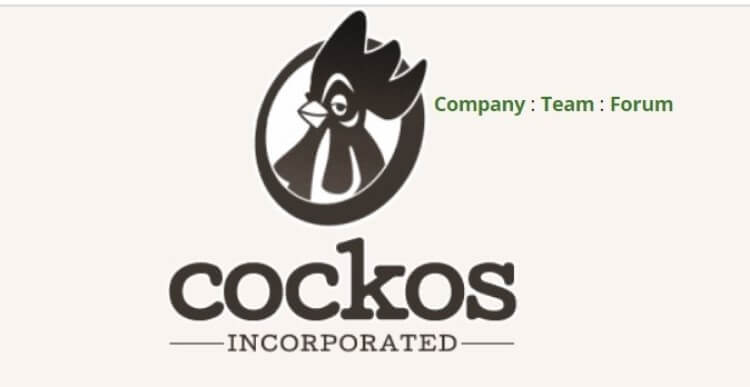 Licecap is great for creating computer-based tutorials. The tool can capture movement on your desktop and turn it into a gif format instantly.
Terms of use:
Meme Generator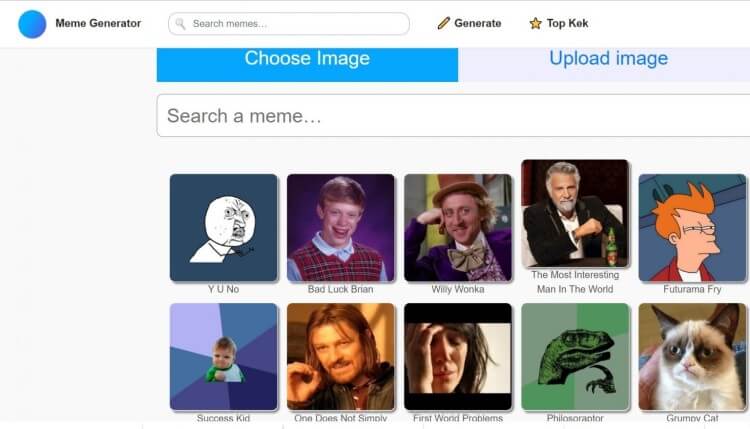 Create memes easily and quickly. Upload images, create text overlays, and use recognizable meme templates.
Terms of use:
Font Awesome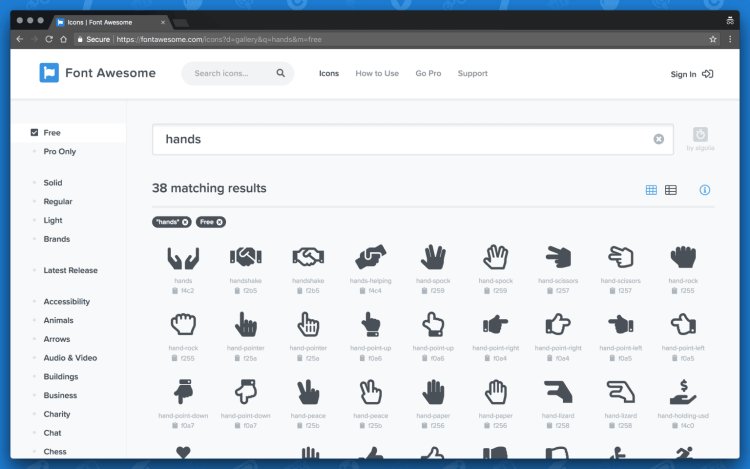 Get access to a huge range of icons for your website, social feeds, and much more.
Terms of use:
Free to download
Student + Non-Profit Licenses.
Pro plan available for $99/year
Piktochart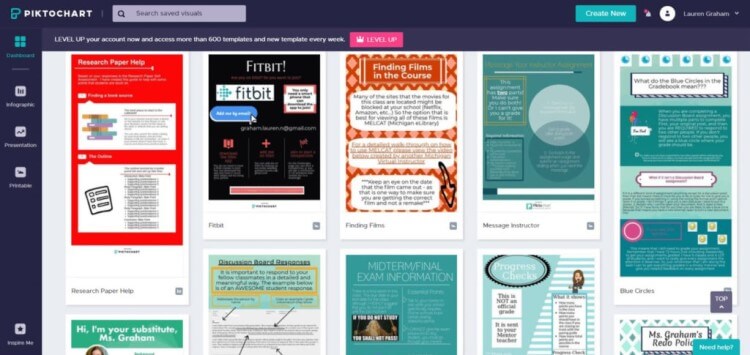 Piktochart is perfect for taking large amounts of information, or technical data and transforming it into beautiful infographics, social media content, or presentations.
Terms of use:
Free to use
Discount for nonprofits, contact them for more info.
Pro plans are available for $29/month
Express Scribe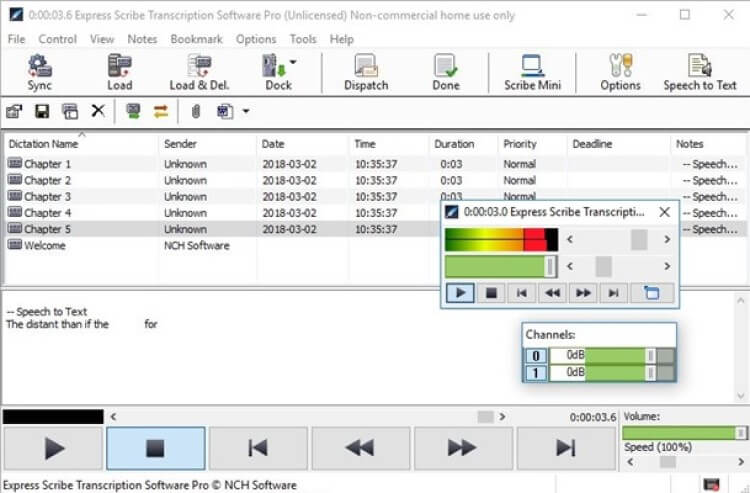 Express Scribe allows transcribers and typists to play audibly at a pace that suits their typing speed.
Terms of use:
Krisp.Ai is perfect for both beginners and professional audio users. The tool allows editors to remove background noise from both recorded or live audio.
Terms of use:
Stock Photography
Pexels

Pexels claims to have 'the best free stock photos all in one place. Perfect for those looking to create marketing materials without their own photography.
Terms of use:
Unsplash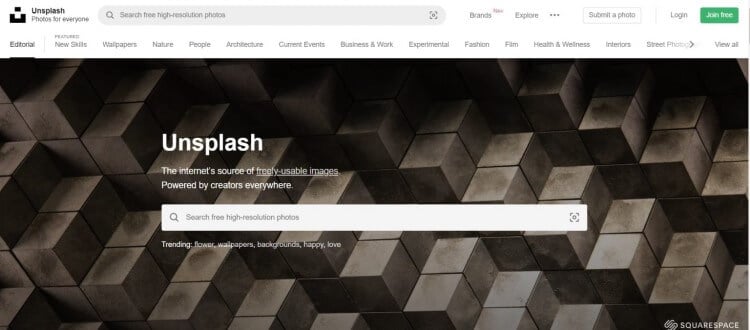 Unsplash provides free imagery and photographs that can be downloaded by anyone. All imagery is licensed under the Unsplash name.
Terms of use:
Users can submit photos or download imagery for free
Pixabay

Pixabay has a large community of creatives who share the rights to their photography, videos, and music for others to use.
Terms of use:
Free to use
Downloads can be in various sizes
Icons

Icons8.com provides thousands of aesthetically pleasing icons in different designs. All icons are free to download and use in imagery, PSD, blogs, or websites.
Terms of use:
Users are required to sign up for a free account
Freebbble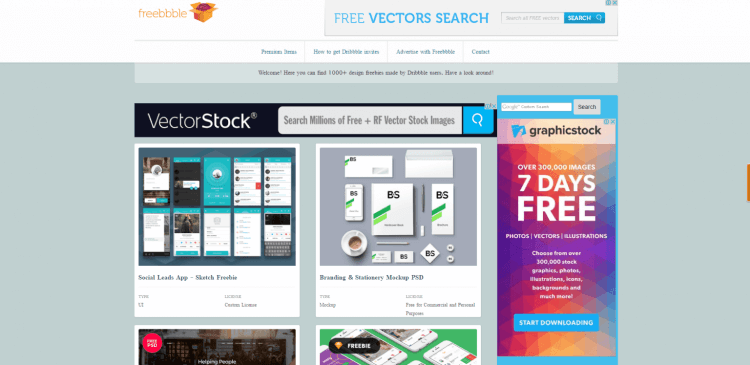 Freebbble combines fonts, templates, icons, and more. Not everything on the site is free – it is more an index for creatives to use to market their products.
Terms of use
It is free to use Freebbble, but each product will have different terms for use
Emojipedia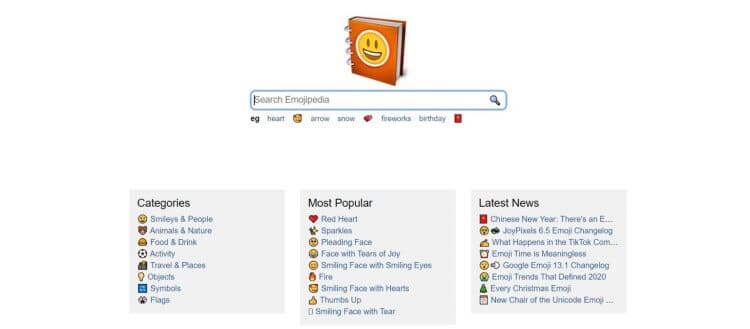 Access all emojis in a copy and paste format to use in blogs or social media content.
Terms of use:
Productivity Tools
Trello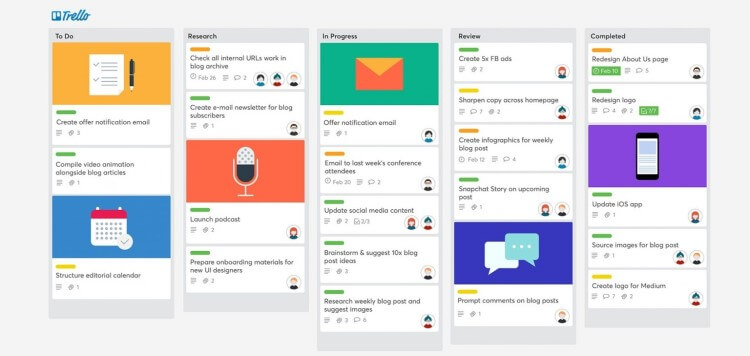 Trello is a free workstation where you can create boards, lists, and cards to help you manage your to-do list. Teams can also collaborate on boards to show progress on certain projects and to organize their workflow.
Terms of use:
It's free to sign up
As a registered non-profit, you're eligible for a 75% discount on Trello Business Class and Enterprise!
KanbanFlow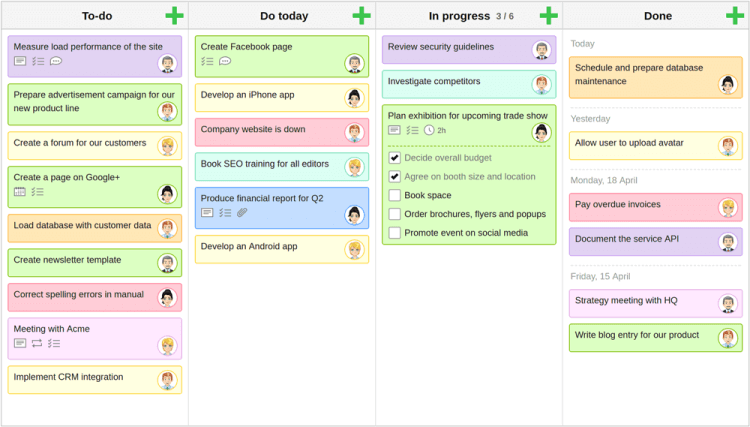 KanbanFlow is a project management tool that allows teams to collaborate on work in real time.
Terms of use:
Free to use
Premium option available for $5 per user a month
Kanban Tool strongly supports do-gooders and offers huge discounts for non-profit and educational organizations.
Evernote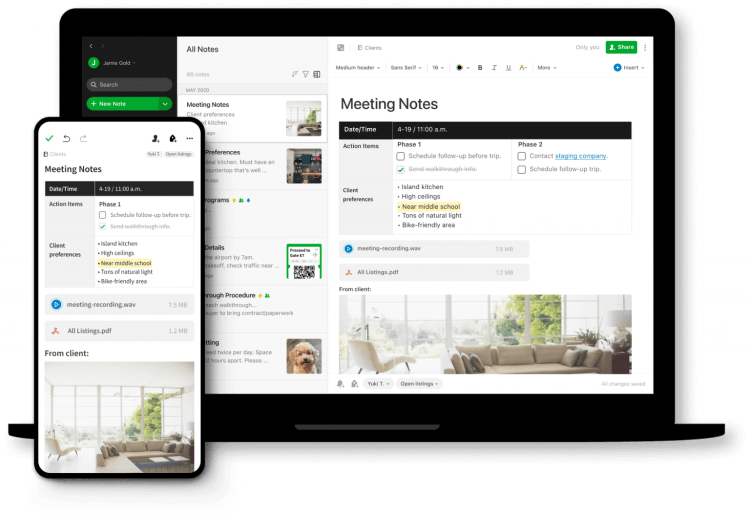 Evernote allows teams to save and store everything they need in a centralized filing system.
Terms of use:
Some access is available with a free account
Discount for nonprofit teams of five or more users, first contact them to apply
More complex features require a premium membership at $5 a month
ClickUp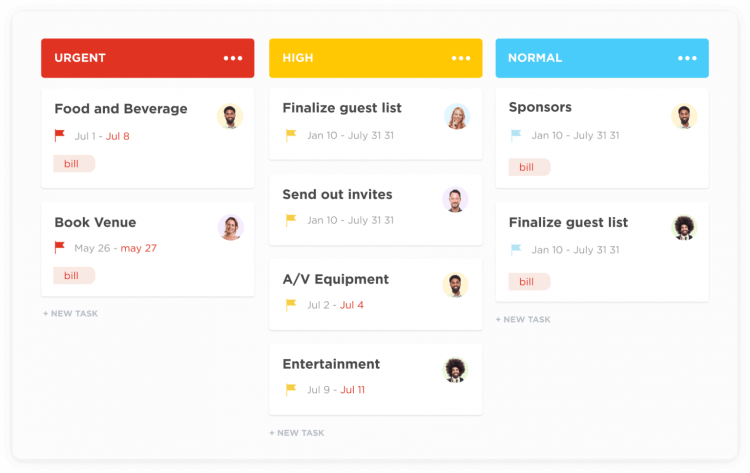 ClickUp is perfect for keeping terms motivated to achieve their goals. Tasks can be completed while team members watch the progress chart increase automatically. Perfect for project management.
Terms of use:
Free for teams to use with 100 MB storage
Special plans for nonprofits, just contact them and get an offer.
Other premium users have unlimited access for $5/month
Toggl track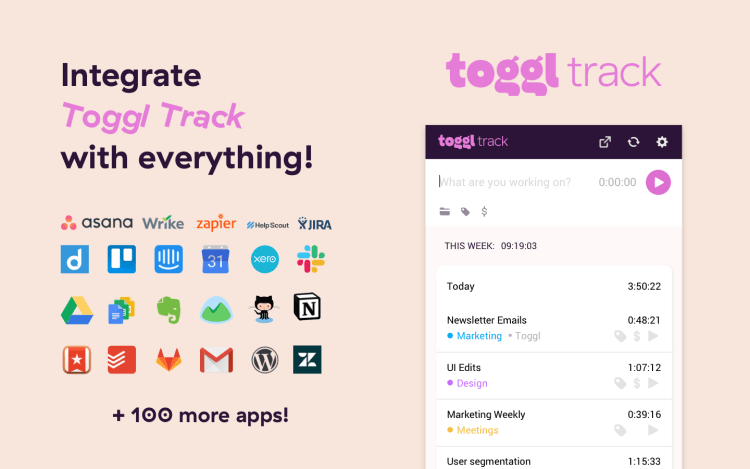 Toggl track helps you to prioritize your to-do list and track your time accordingly. Ideal for those who work on hourly contracts and are expected to track their time.
Terms of use:
Free to use
Premium account costs 18$ per user per month.
Eligible organizations or students can get a lower price for Toggl Track.
MeisterTask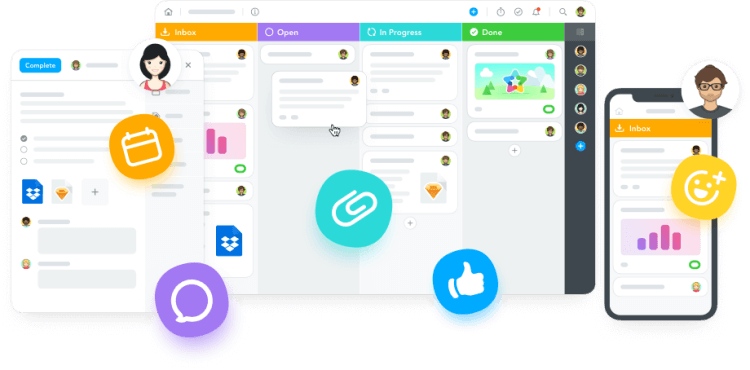 A task management tool for remote teams.
Terms of use:
Free users can manage 3 projects
For nonprofits you must enter your details to receive a discount offer.
Pro accounts include access to all features for $8.25/month
Zapier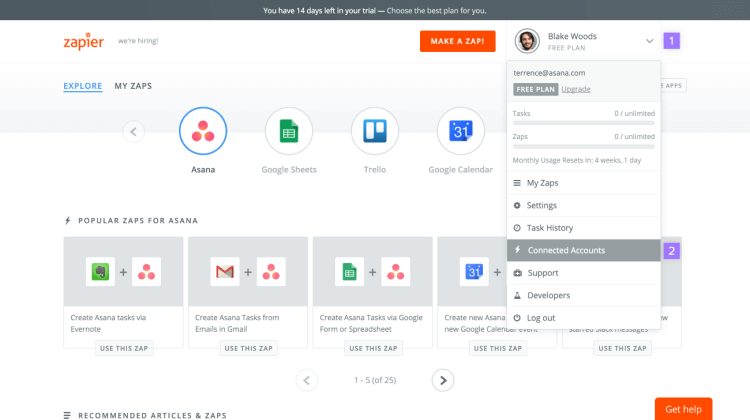 Zapier helps you connect all your different apps into a single workflow. Create triggers from different apps to create new actions in another. Zapier users can automatically complete tasks by setting up different rules.
Terms of use:
Limited access is free
15% discount for nonprofits for all Zapier's premium features.
For other users, premium access starts at $19.99
Milanote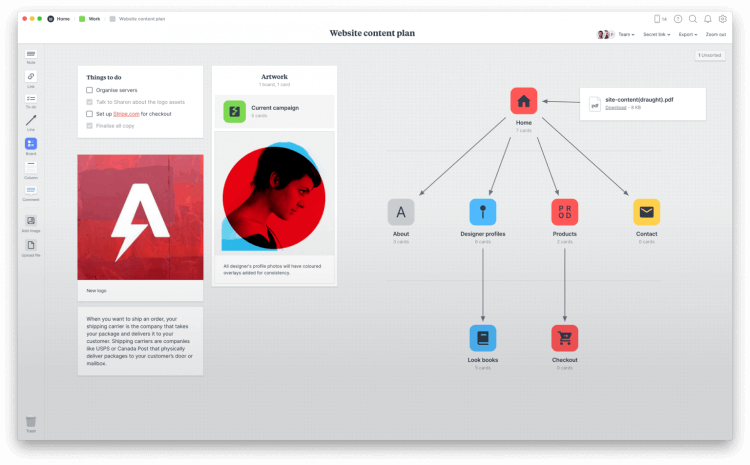 Create beautifully visual boards to help organize your team. Share ideas, mood boards, images, links, and notes all in one app.
Terms of use:
Free: 100 notes, images or links, 10 file uploads, Unlimited shared boards
Premium plans start at $9.99/month
Milanote offers discounts for students, NGOs, and not-for-profits.
Egg Timer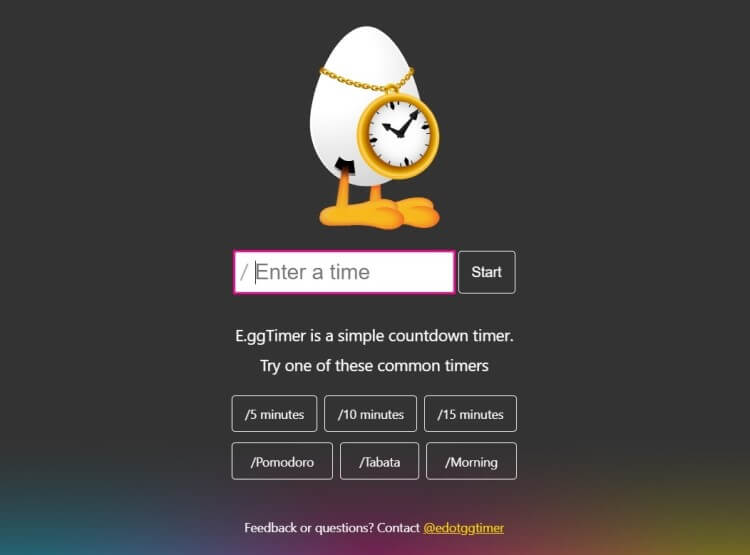 E.ggtimer is a simple countdown tool online. Enter how long you want the timer to be on to keep track of how long you spend on different tasks.
Terms of use:
JustGetFlux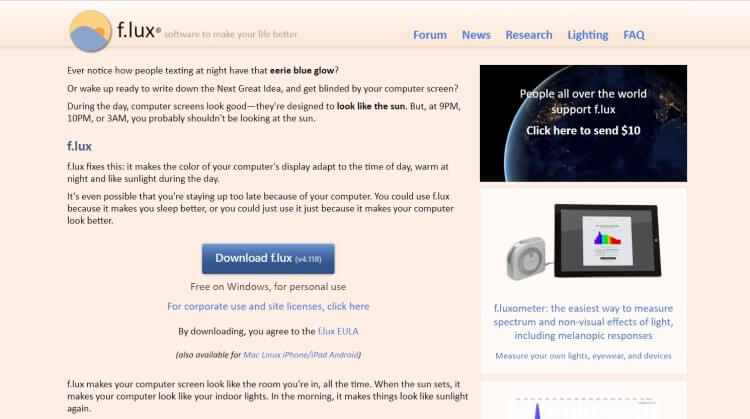 F.lux controls the color of your screen to protect your eyes from the damage blue backlights can cause.
Terms of use:
Basecamp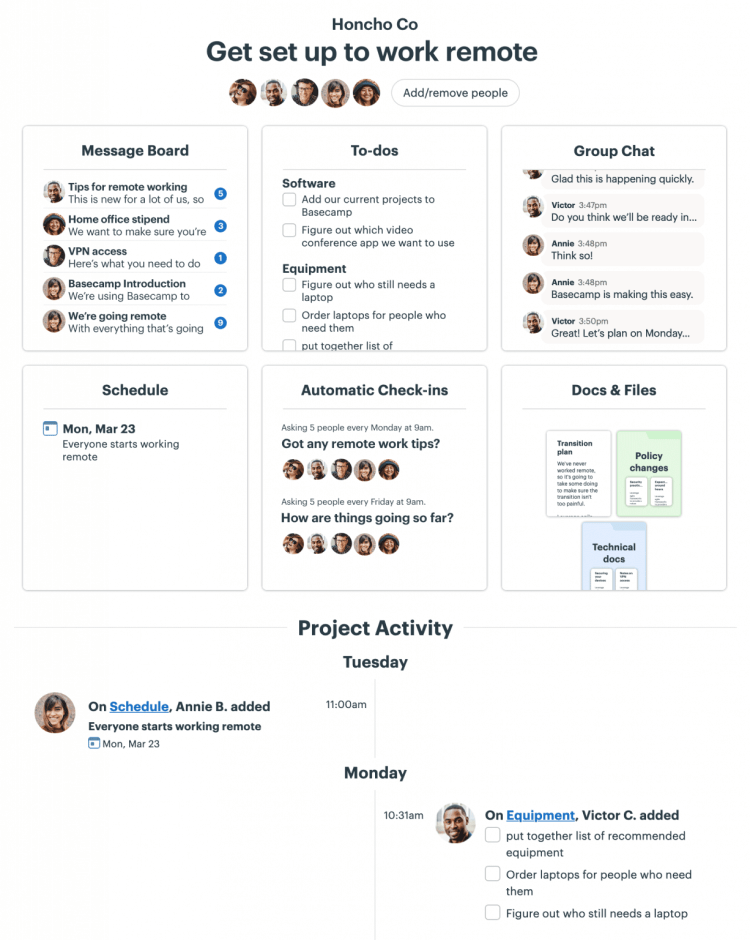 A task management tool to manage teams remotely. Chat features, commenting, assignment tools, and to-do lists are all included.
Terms of use:
Free for personal use up to 3 projects
10% discount for nonprofits for all premium features + 30 days trial.
Paid plan – $99/month
Surveys and Feedback Forms
Free survey creator
Create a survey to embed, link, or in the widget form. Ideal for consumer feedback, research for academics, and more.
Terms of use:
Jotform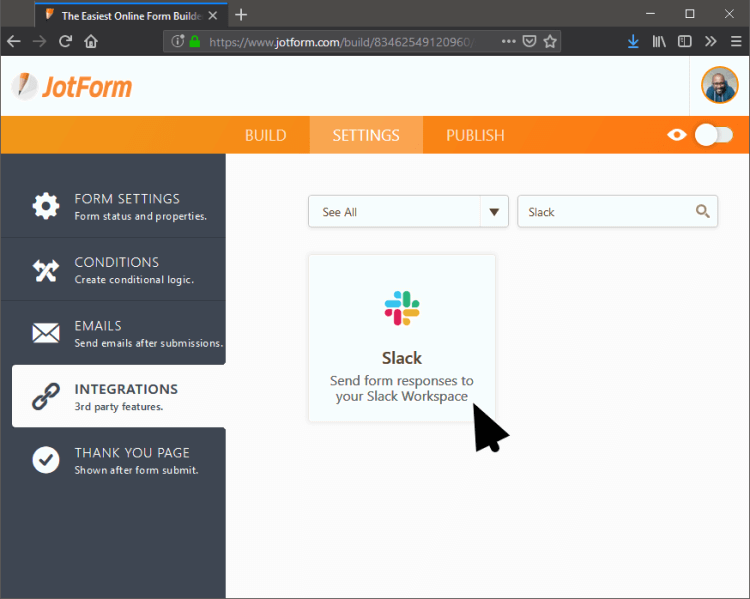 JotForm can help you simplify daily tasks by creating simple forms and collecting payments securely online.
Terms of use:
50% discount for every nonprofit.
Free to use up to 5 forms
For other users paid plans start at $24/month
Branding and Logo design
Flat Icon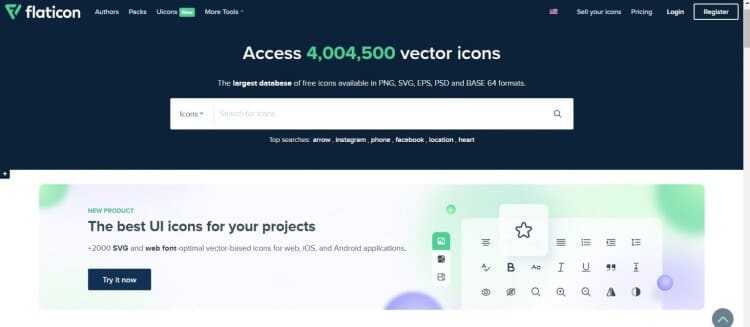 Find icons from hundreds of designers, all free to download.
Terms of use:
Users must sign up for an account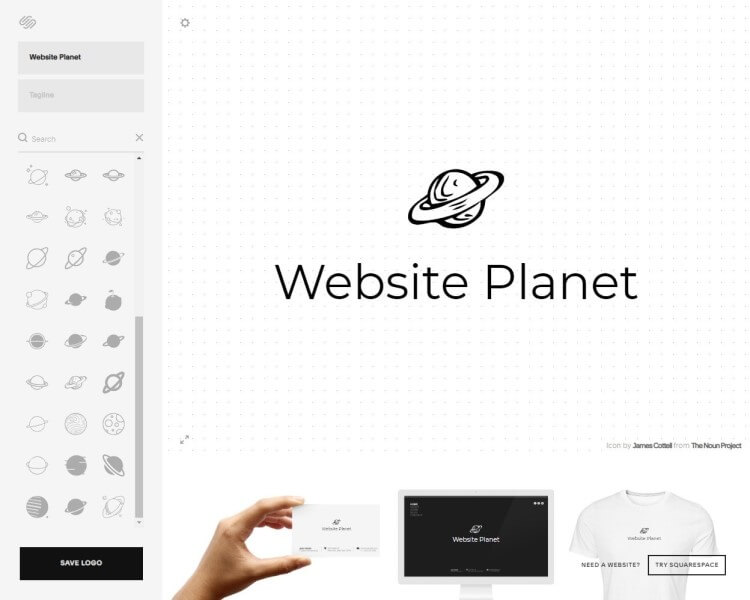 Use Squarespace's free logo creator to make beautiful designs for different brands.
Terms of use:
Users need to create an account to download products
Bannersnack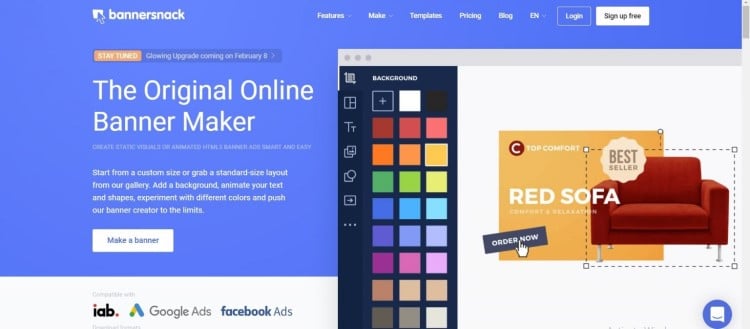 Create professional-style banners for marketing, newsletters, or paid campaigns.
Terms of use:
For free you can create a maximum of 10 designs
Other plans start at $17/month
Logo Crisp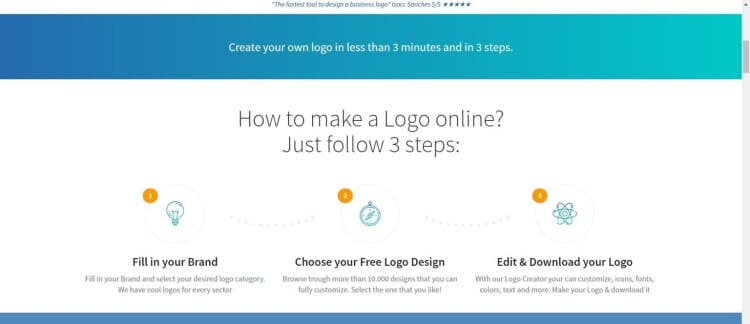 Use this site to create a new logo for start-ups and other businesses. Logos can be created from scratch or you can enter your company name and industry for inspiration.
Terms of use:
Users are required to sign up for a free account
Donation Software
Donorbox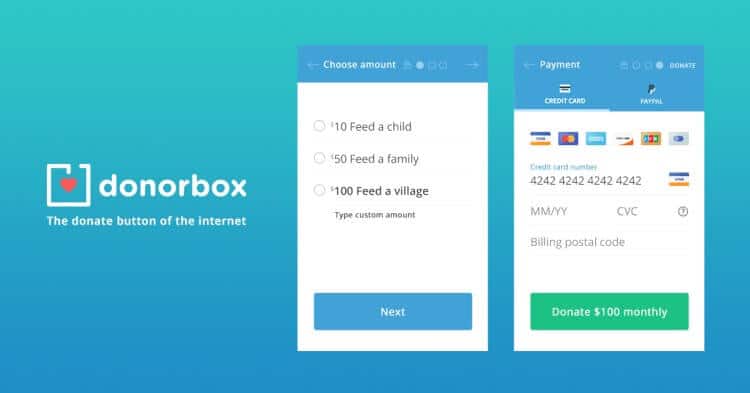 Donorbox is the perfect tool for implementing fundraising ideas for faith-based organizations, healthcare companies and other non-profits.
Terms of use:
Discount for nonprofits, contact them for more info.
Snowball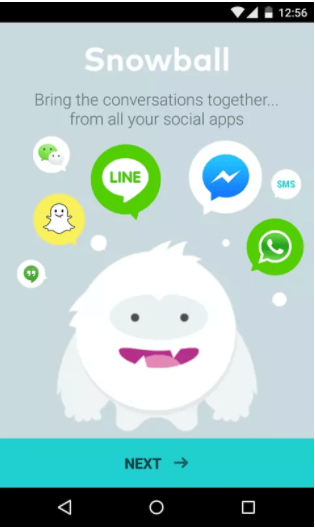 Snowball fundraising supports online donations for nonprofits and allows donors to donate at any time, with additional options for gifts and pledges.
Terms of use:
Starter free plan with 2 campaigns and 2 events
Webinars, online meetings and conferences
Zoom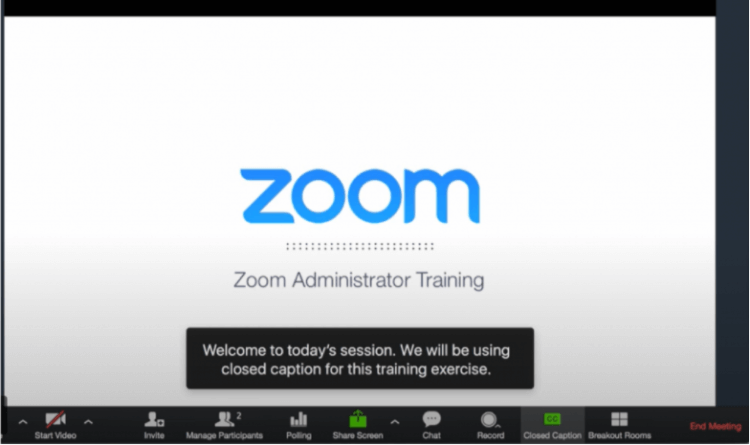 Zoom is a popular video conference tool that allows users to video friends, families and colleagues. Create breakrooms for team building or share your screen for presentations.
Terms of use:
Free to use for 45-minute calls
Pro plans start at $149/year
Nonprofit members can receive 50% off.
Free Audio Conferencing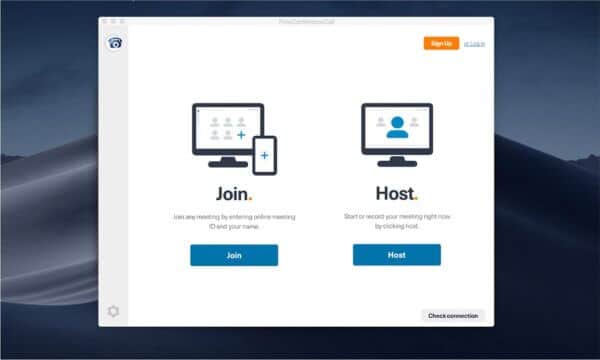 Free conference call software without video.
Terms of use:
Users need to create an account and then can choose to host or join a call. Standard rates apply.
Connecteam

Connecteam allows employees to track their working day, access compulsory training, and create their own forms or checklists. Connecteam makes HR incredibly easy and organization next level.
Terms of use:
Free for up to 200 users
Premium plans offer access to additional features and start at $29/month
SpeakerHub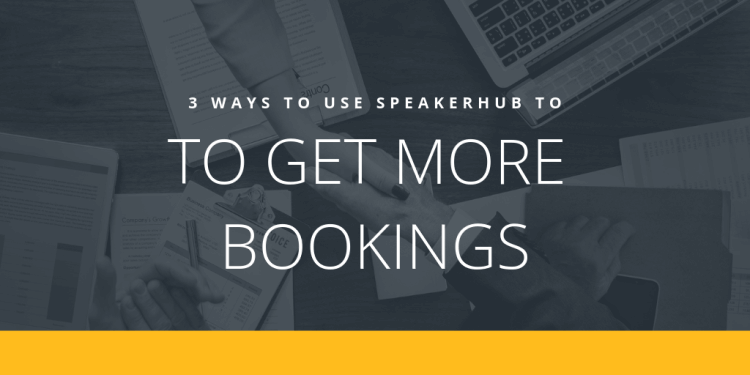 Event managers, public speakers, and trainers can use Speakerhub to find new clients. Users can search for topics or speakers to find the perfect guest for conferences and events.
Terms of use:
Free to explore, though speakers will charge their own pricing
Uber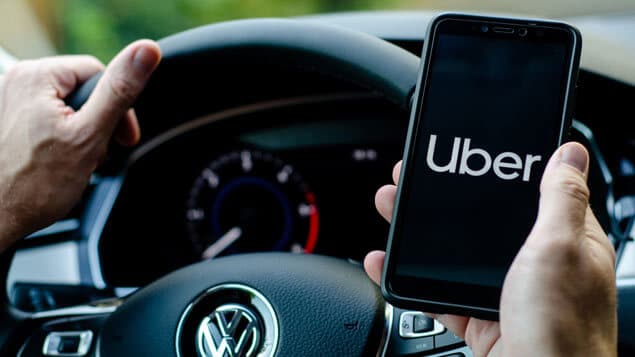 Uber can help teams manage commuting and work-related travel.
Terms of use:
Free to sign up, pricing varies
Email service
Mailchimp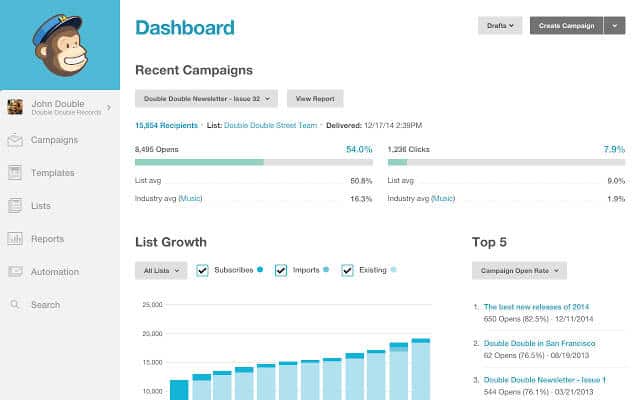 An email marketing tool for individuals or small businesses. From marketing automation to creating sign-up forms, landing pages and social media ads – Mailchimp is an all-in-one tool.
Terms of use:
A simple use for up to 2,000 subscribers is free
Discount 15% for nonprofits.
For other users paid plans start at $9.99/month
Mix Max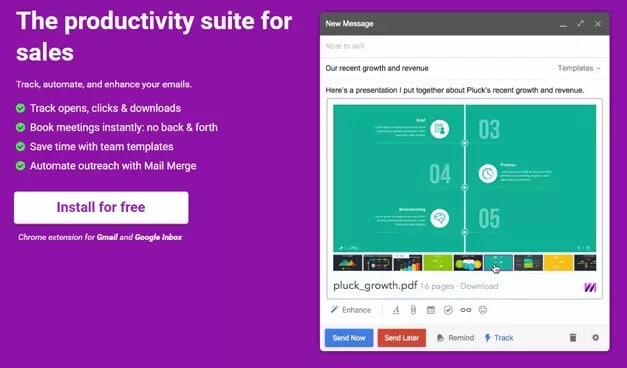 With MixMax, users can create stunning email marketing campaigns. Schedule emails, create polls, and accurately track emails and their impact.
Terms of use:
Free to use
Paid plans start at $9/month
Boomerang for Gmail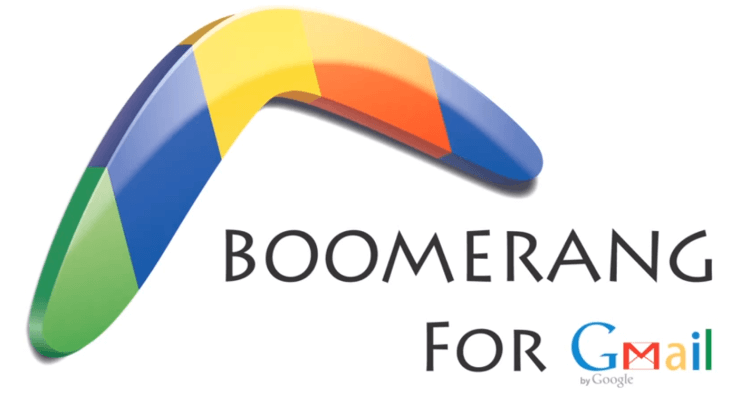 Boomerang allows you to schedule emails from your Gmail account.
Terms of use:
Free to schedule up to 10 emails a month
Paid plans start at $4.99/month
Nonprofit discount: 20% off for personal account, 35% off for group account—must contact Boomerang Support.
Have I been Pwned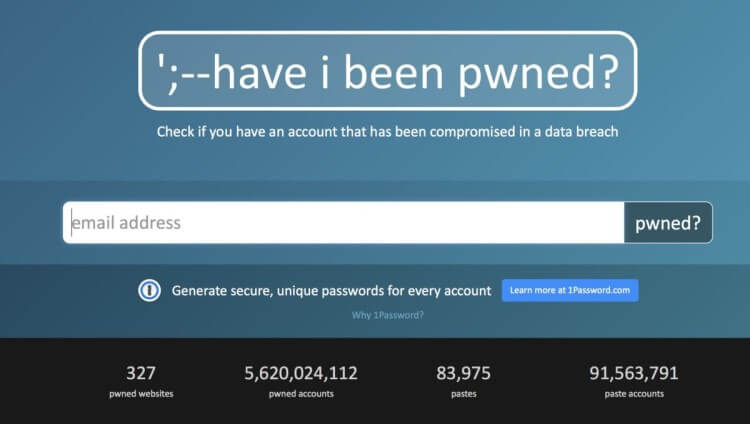 This site is perfect for checking which email accounts have experienced a data breach and from where.
Terms of use:
Thunderbird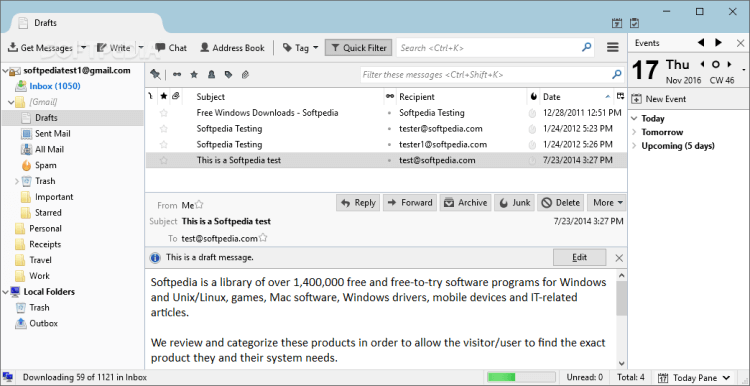 Thunderbird can be tailored to create secure, private, and highly customizable emails for your marketing list. The easy-to-use tool is loaded with free tools for small and large contact lists.
Terms of use:
Slack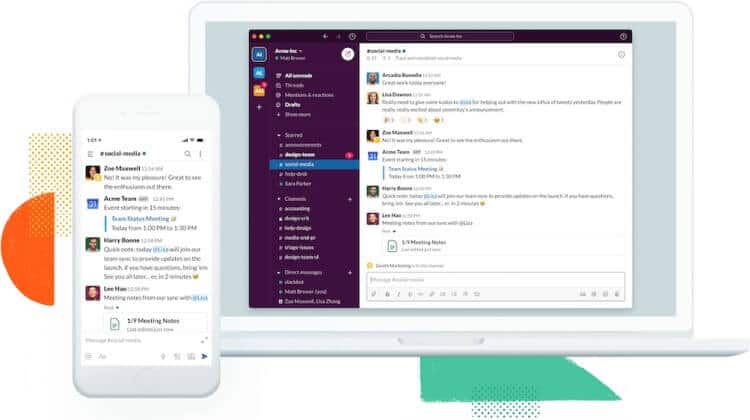 Slack makes teamwork even more enjoyable. Keep different projects ticking along with the Slack messaging tool. If you've got a question, or need to make a decision, head over to Slack to get the answers from your team.
Terms of use:
Free to use
For premium plans, if you meet the specific requirements for NGO you will take up to an 85% discount.
Asana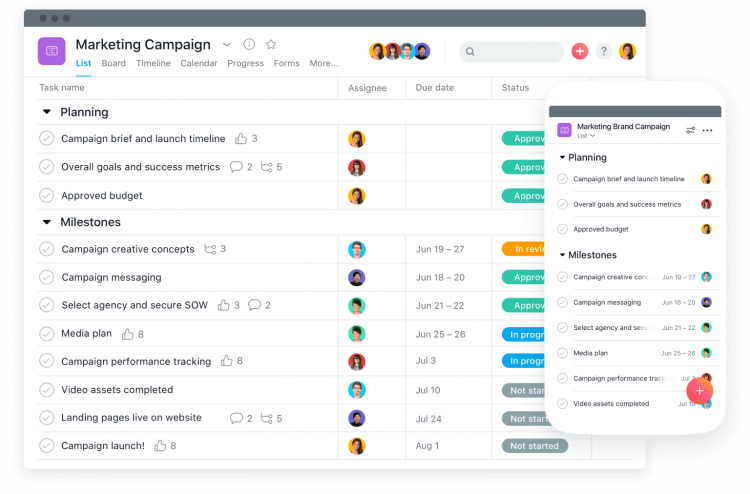 Asana is perfect for organizing work that's accessed by the whole team. Employees will find it easier to get work done and share information with the team. Asana is ideal for remote teams to work together and collaborate with one another, no matter when you are based.
Terms of use:
Free to use
For premium plans, if you meet the specific requirements for NGO you will take up to a 50% discount.
With Monday you can manage everything in one workspace. Monday is a great project management tool to help the team plan, track and deliver projects on time. Templates are customizable to help you find the perfect workflow for your team.
Terms of use:
Special plans for nonprofits, just contact them and get an offer.
For other users paid plans start at $8/month
Freedcamp
Whether you have wedding plans, organizing a camping trip, or leading a work project. Working from home or at the office. Freedcamp is in the center of it all.
Terms of use:
Free to use
Paid plans start at $1.49/month
For premium plans if you meet the requirements for NGO you will take a special offer, just contact them.
Proof Hub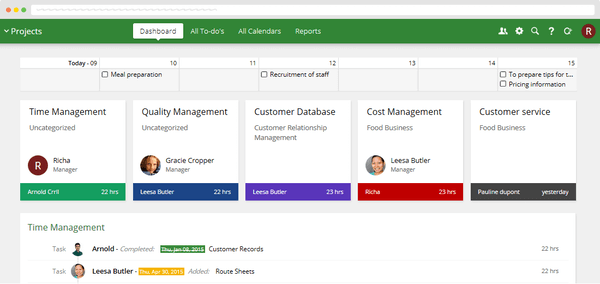 Proof Hub is the one place for all your projects and team collaboration. Managers can control access to different teams and work on projects collaboratively easier than ever before. There's a very little learning curve for proof hub users, making it perfect for beginners.
Terms of use:
Discount 40% for non-profits.
OR:
Ultimate control for $89 /month
Essential for $45 /month
IFTTT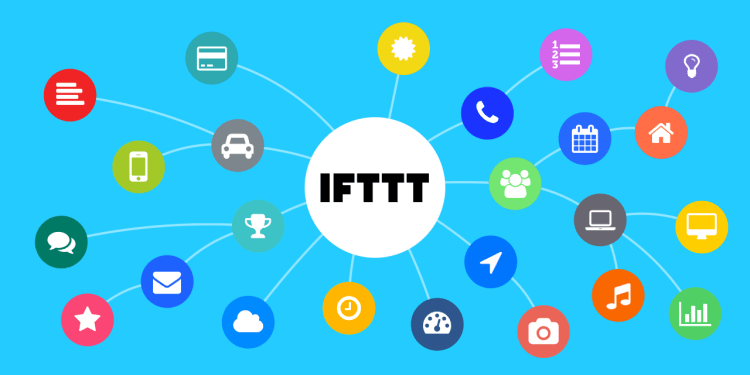 With IFTTT you connect all your apps and devices into one streamlined place – making projects easier to manage for everyone in the team.
Terms of use:
Free to use
Paid plans start at $3.99 /month
Bitrix24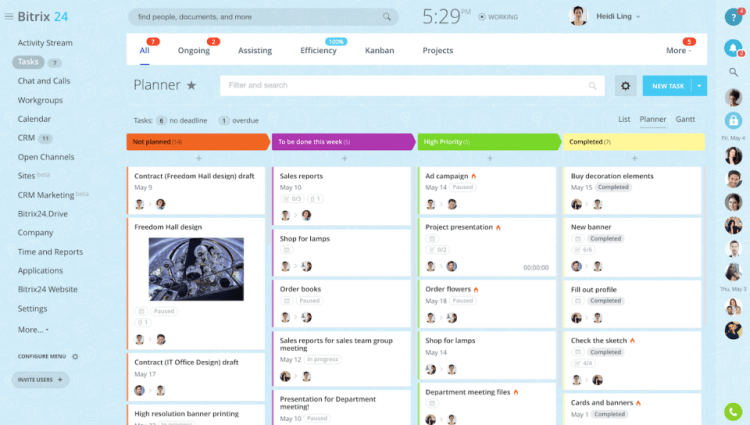 Bitrix24 combines an intranet, instant messaging, workspaces, documents, and calendars all into one app – making it easier to unite the team as a whole, no matter where they are in the world.
Terms of use:
Free to use
Paid plans start at $19/month
Smartsheet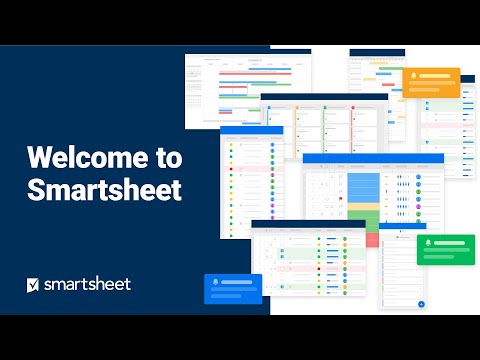 More than a platform for work, Smartsheet is a platform for change. Using workflow and content management tools, Smartsheet allows your team to be more organized than ever. The app helps to transform ongoing projects into completed work within no time.
Terms of use:
If you meet the requirements for NGO you will take special offer, just contact them.
For other users paid plans start at $13/month
Linktree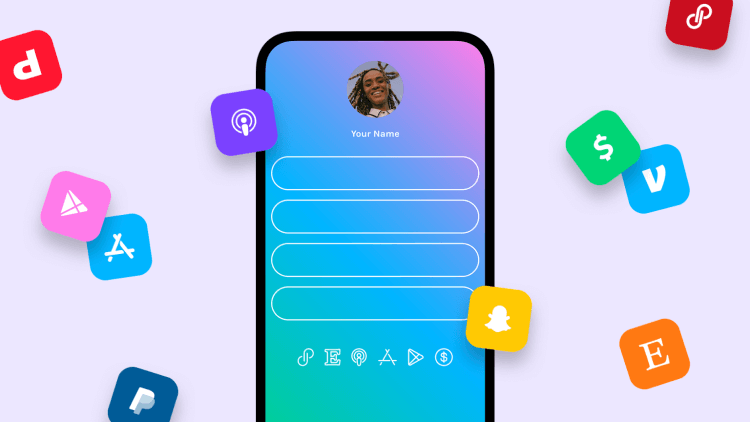 Use Linktree to provide your audience with all the content they need. Ideal for those looking to direct traffic to several sites from social media profiles.
Terms of use:
Free to use
Paid plan for $6 /month
All authorized charities get free Linktree PRO.
Wild Apricot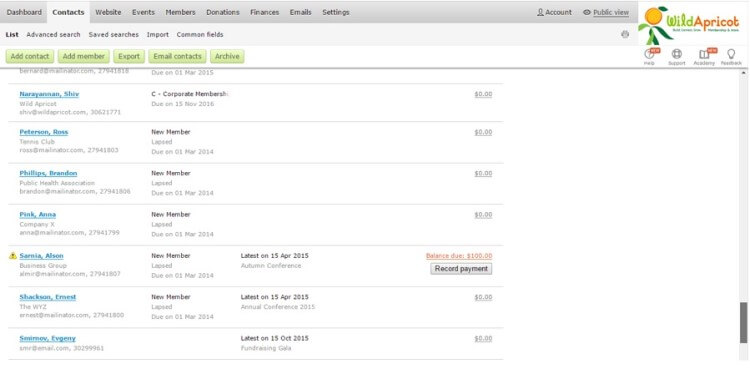 Keep your member data safe and streamlined with the Wild Apricot tool. Perfect for anyone looking for a user-friendly alternative to Excel.
Terms of use:
Free to use
Paid plans start at $40/month
Buffer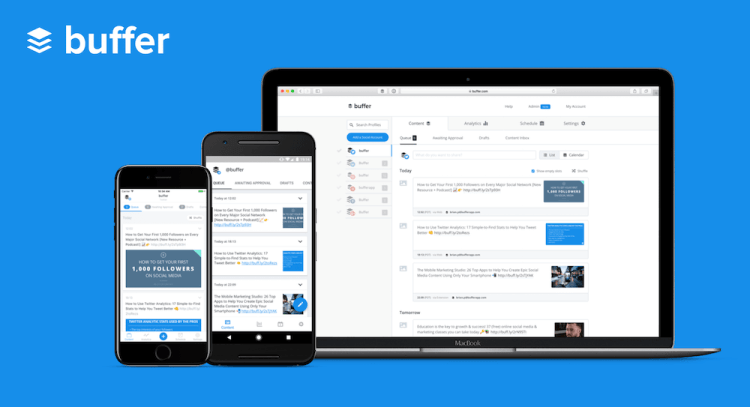 Share your brand's story with Buffer. Grow your audience and analytics campaign effectiveness with an engagement platform you know you can trust.
Terms of use:
Free to use
50% discount for your nonprofit to use the paid plans.
For other users paid plans start at $15/month
Later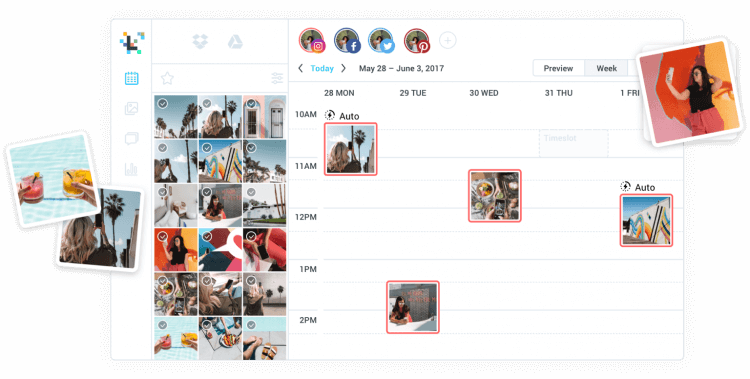 Visually plan content calendars for your website or social media with Later. You can also gain insightful analysis of the audiences your content is reaching.
Terms of use:
Free to use
50% discount for your nonprofit and 100% if your nonprofit is fighting racism.
For other users paid plans start at $12/month
ROI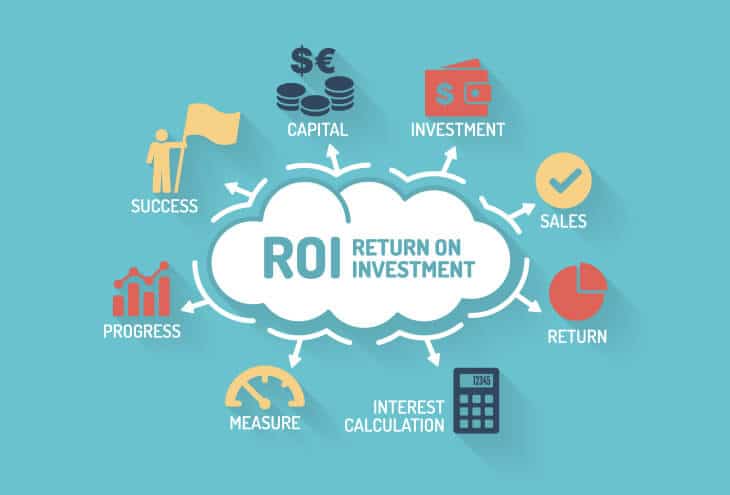 Measure ROI in-depth with Google Analytics. Understand customer behavior, traffic sources, and your current market performance in a single dashboard.
Terms of use:
Hubspot Blog Topic Generator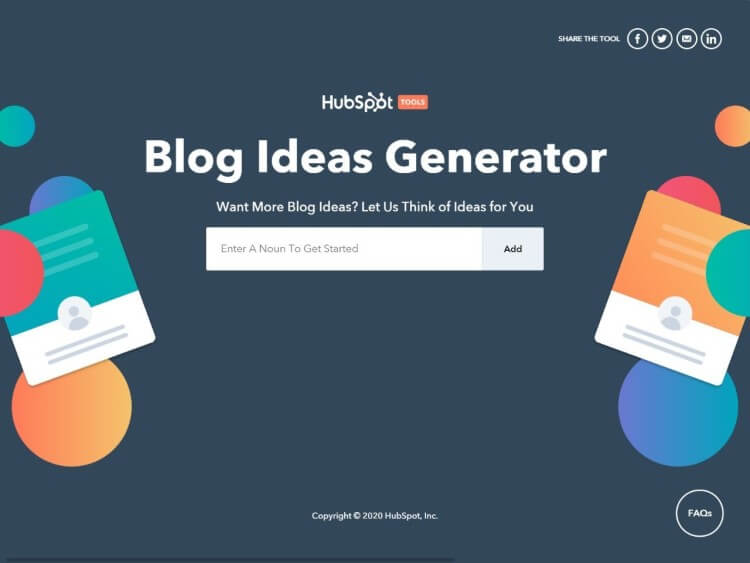 Hubspot Blog Topic Generator provides anyone with writer's block with a year's worth of content ideas in a matter of seconds.
Terms of use:
Lean Domain Search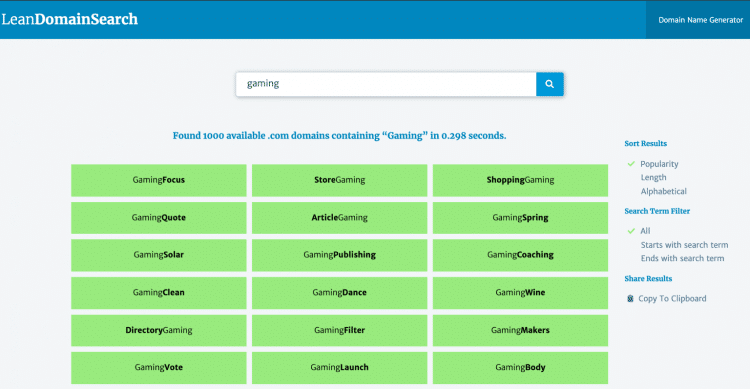 Lean Domain Search is the perfect place to check if your domain name ideas are free, and what alternatives are available.
Terms of use:
Bitwarden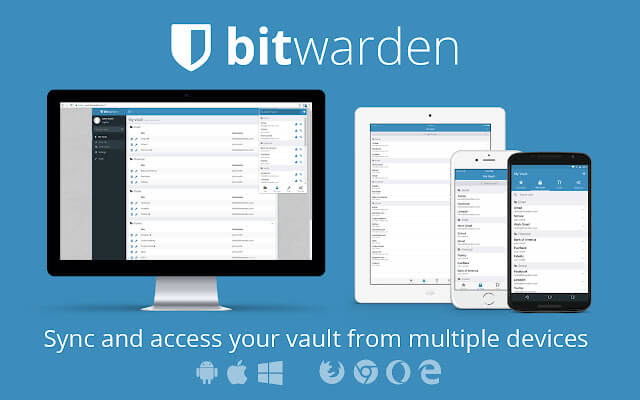 Bitwarden helps you and your team safely store away sensitive data.
Terms of use:
Free to use
Paid plans start at $3/month
Website Grader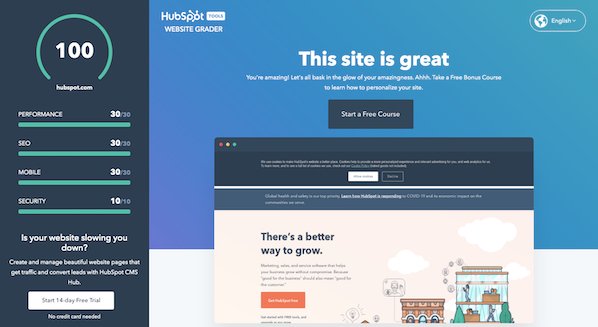 Understand more about your site with Website Grader. This free tool will analyze SEO, speed, and security of your site so that you can make any improvements for a better user experience.
Terms of use:
Impossibility
Impossibility will help you find the perfect unregistered domain name for your new business or blog. Just type in a keyword, and the tool will find the ideal domain for the job.
Terms of use:
Domainr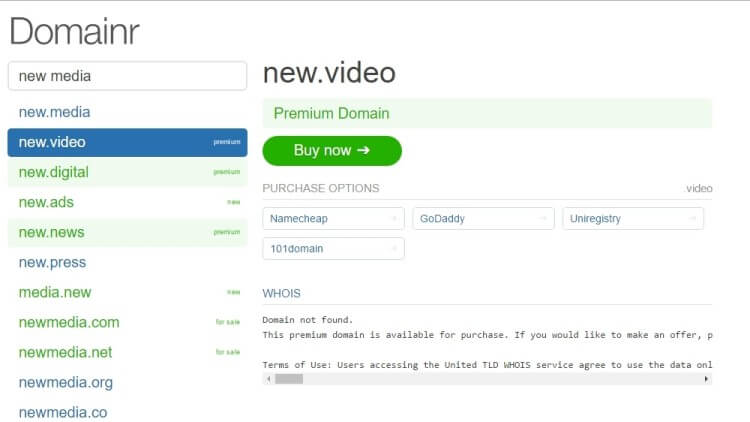 Domainr is the fastest way to find the perfect site for your newest venture. Domainr will check if your ideal name is available, as well as provide other options you might not have thought of.
Terms of use:
Wordoid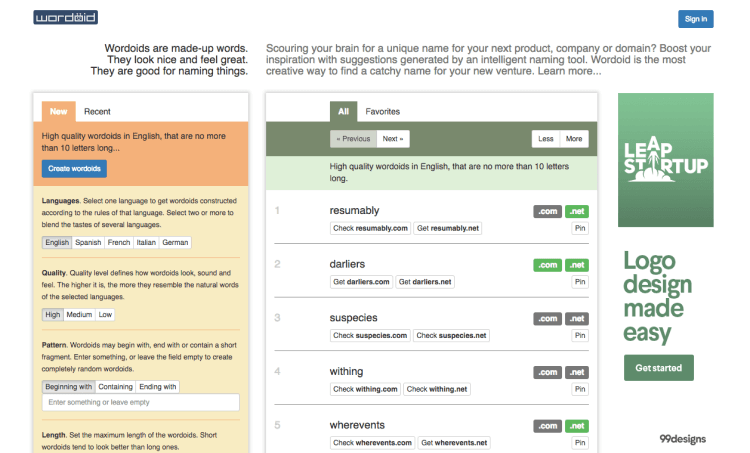 Wordoid will help find the best unique name for your next project. Whether that's a product, company, or website. The intelligent naming tool will give you a unique, quirky, and catch name within seconds.
Terms of use:
ContentGems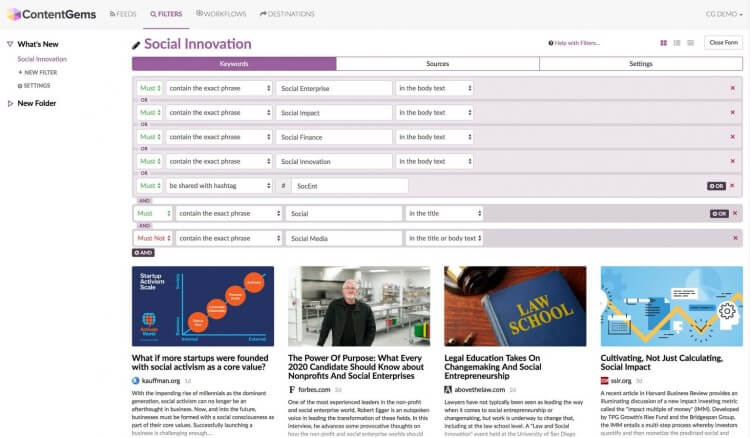 Discover new content with ContentGems. Ideal for scanning thousands of websites across the globe for new and exciting content to read and imitate. Customize your feed with keywords and other filter options to create a personally curated stream of content just for you.
Terms of use:
The Name App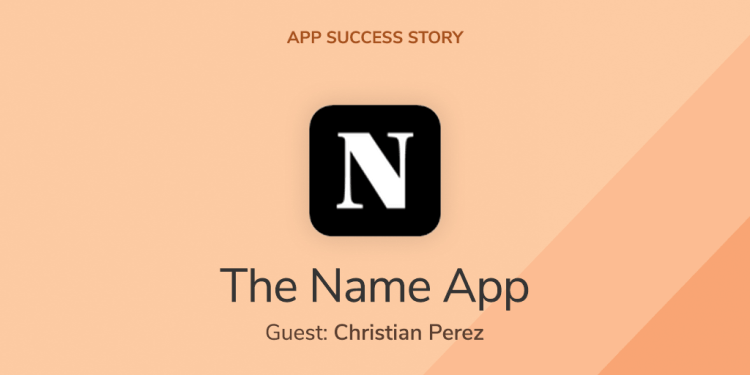 The Name App will provide you with unique usernames and domains for your next project.
Terms of use:
Responsive

Responsive helps to check if your site is ready for mobile. It will also show you what your site looks like on smaller devices and can help you correct any issues you find.
Terms of use:
Manage WP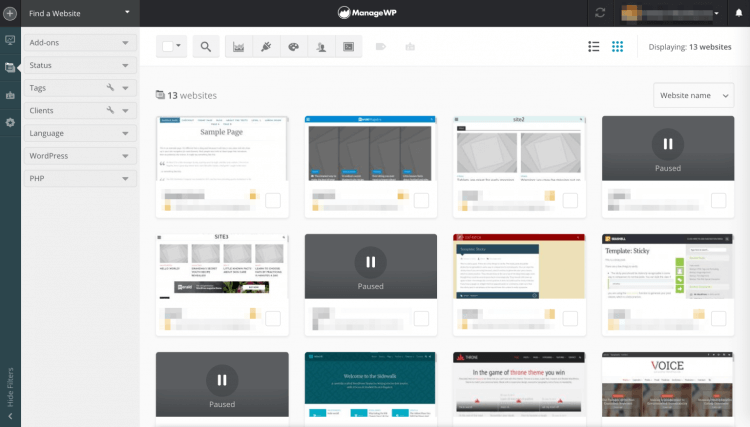 Manage WP is the best way to manage several WordPress sites all in one dashboard.
Terms of use:
Free to use
Premium add-ons
Free invoice generator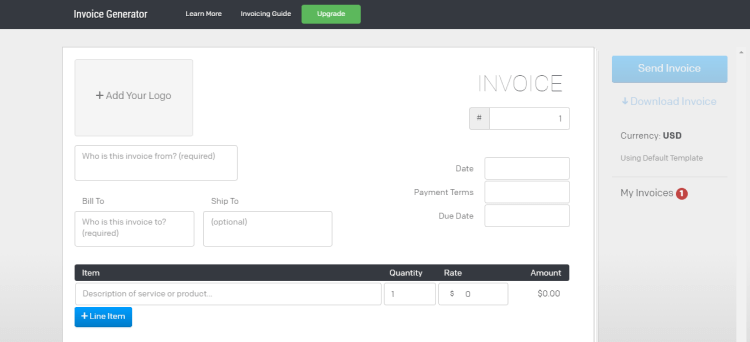 Free invoice generator helps you create professional-style invoices for your clients. Each invoice can be sent direct, paid online, or attached as a PDF to emails.
Terms of use:
Chatfuel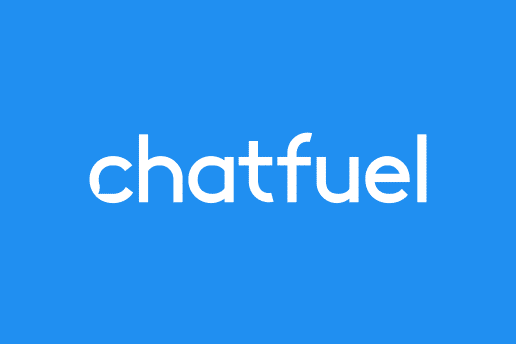 Increase your store's sales and automate support systems in Facebook Messenger with Chatfuel.
Terms of use:
Free to use
Paid plans start at $15/per month
Rebrandly's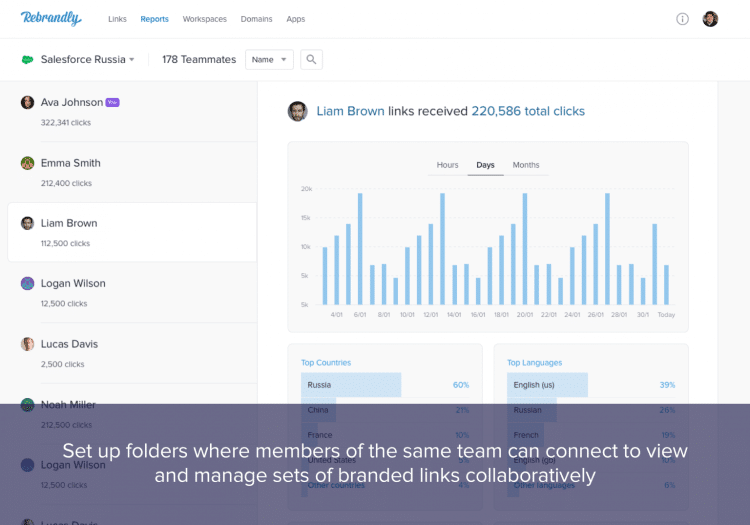 Rebrandly's industry-leading management platform can track, share and brand your URLs. The tool will also allow you to integrate links, track traffic and optimize content.
Terms of use:
Free to use
Paid plans start at $29/per month
Special plans for nonprofits and education users, just contact them and get an offer.
KeyHut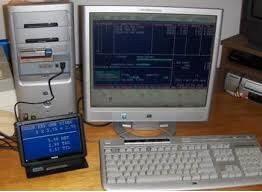 KeyHut is a digital version of a cash register. It can be set up with up to 26,000 products in a variety of categories and vendors. The tool makes inventory management, POS, and receipt printing easier than ever.
Terms of use:
AboutMe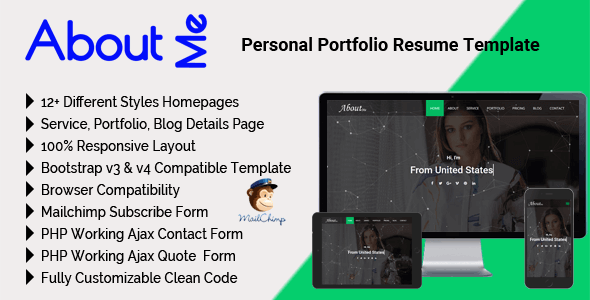 AboutMe gives you a place to introduce the world to who you are. This tool enables you to grow your audience and get more clients for your business.
Terms of use:
Free to use
Pro plan for $6,58/month
Harvest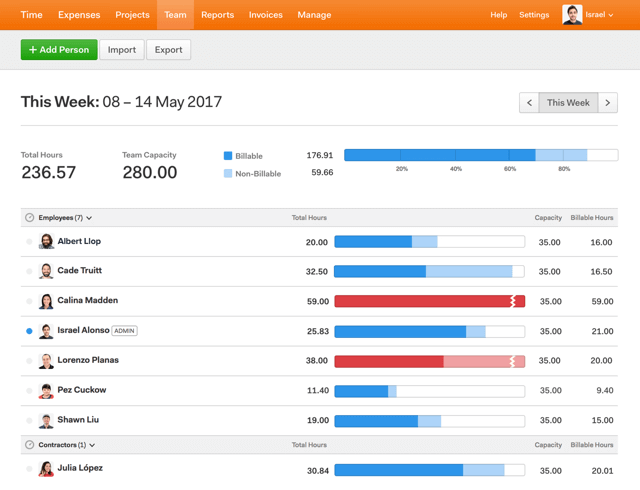 Harvest is a time, health, and expenses tracker for personal and team use.
Terms of use:
Free to use /1 seat, 2 projects/
15% discount for your nonprofit to use the paid plans.
For other users pro with unlimited seats and unlimited projects for $12/month
Hipster Business Name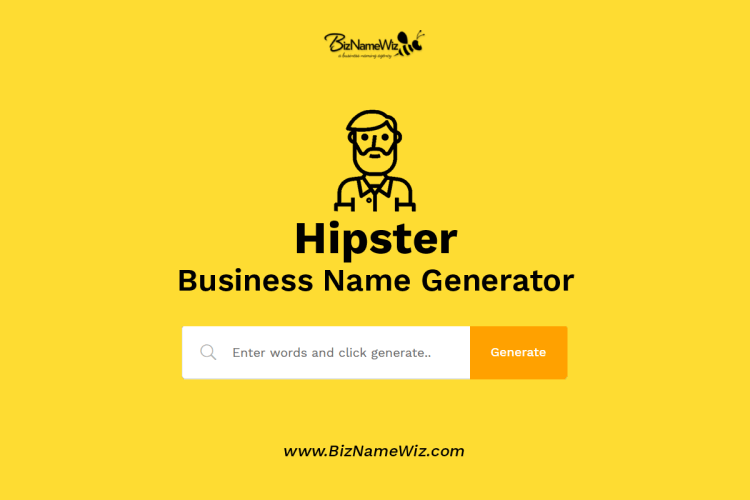 Hipster Business Name is the tool to use for quirky business name ideas. ney
Terms of use:
LOYVERSE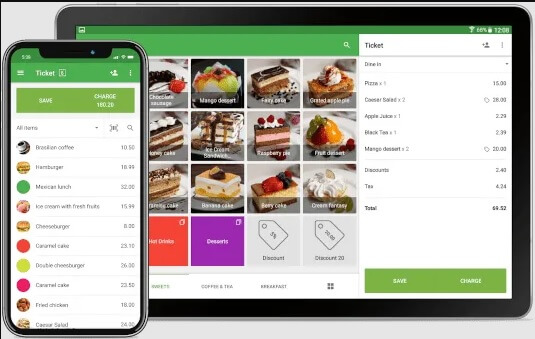 LOYVERSE transforms your phone into a POS system. Manage sales, check inventory and increase revenue no matter where you are.
Terms of use:
Add-ons: Employee management for €5/month, Advanced inventory for €25/month, Integrations for €9/month
Invoicely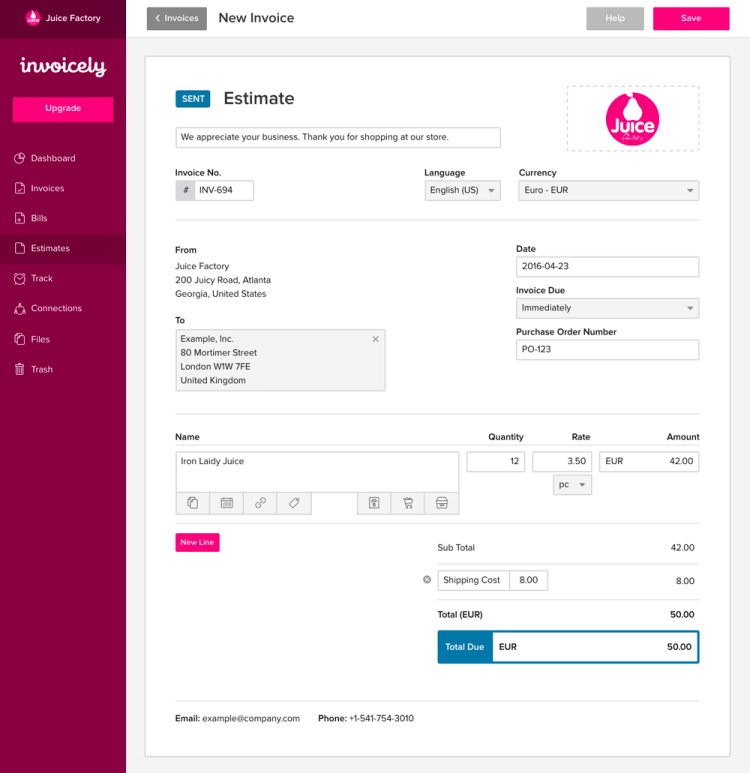 Invoicely offers free services for small businesses. Create, send and track invoices and payments online.
Terms of use:
Free to use
Paid plans start at $9.99/per month
Salesforce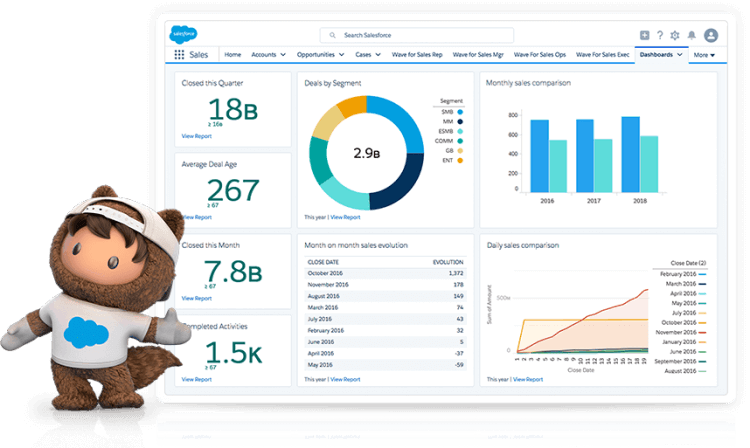 Salesforce is a customer relationship management platform. Bring together marketing, sales, servicing and IT teams into one platform. Keep customers happy and focus on delivering incredible service for your staff and clients.
Terms of use:
For NGOs the first ten are free.
Invoice.to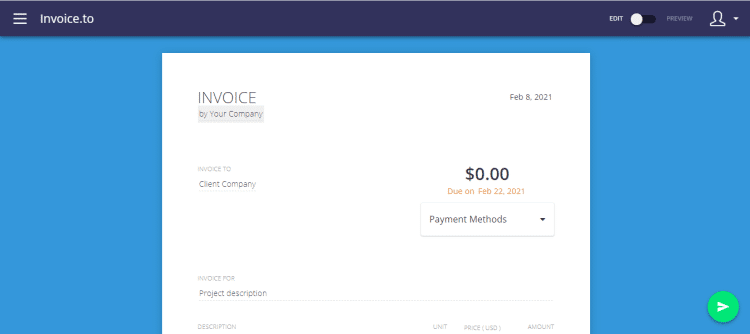 Invoice.to as the name implies, here you can write information for your company for an invoice.
Terms of use:
Wave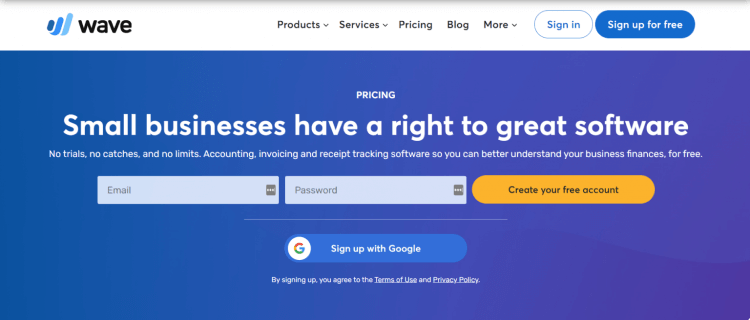 Wave is for entrepreneurs. The financial software offers an automated system to send and create invoices. Scan receipts with your phone to add them to the system and keep your expenses in check.
Terms of use:
Twilio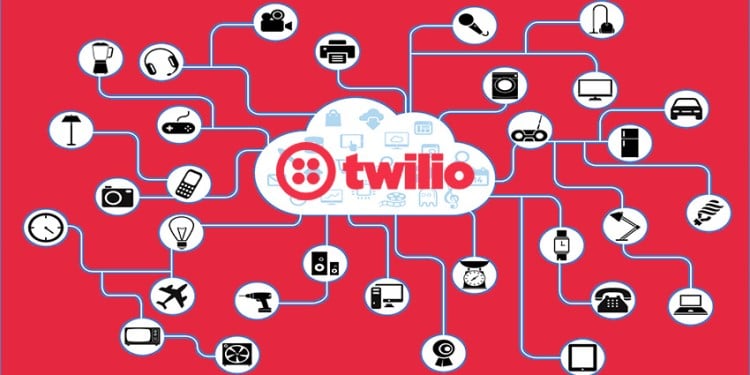 Twilio is perfect for creating an omnichannel contact center for your customers. Call tracking, push notifications, and web chat are just a few of the services the tool offers.
Terms of use:
Free trial credit and full API access
LastPass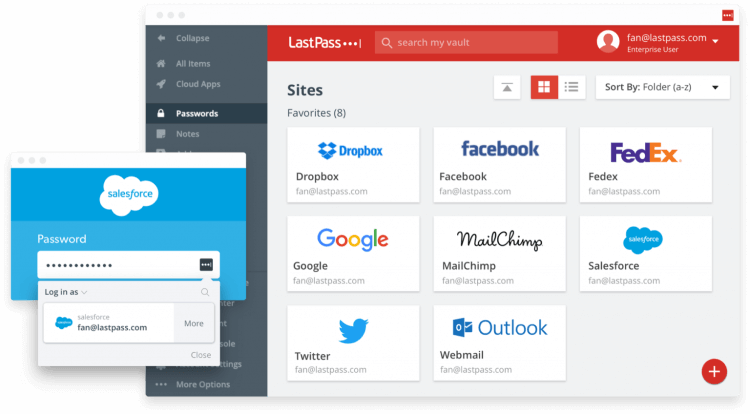 LastPass has a password generator to keep all your personal data and documents completely safe. Store away everything you need and protect it from hackers or other cybercriminals.
Terms of use:
Free to use /Includes 30-day trial of Premium/
Paid plans start at $2.90/month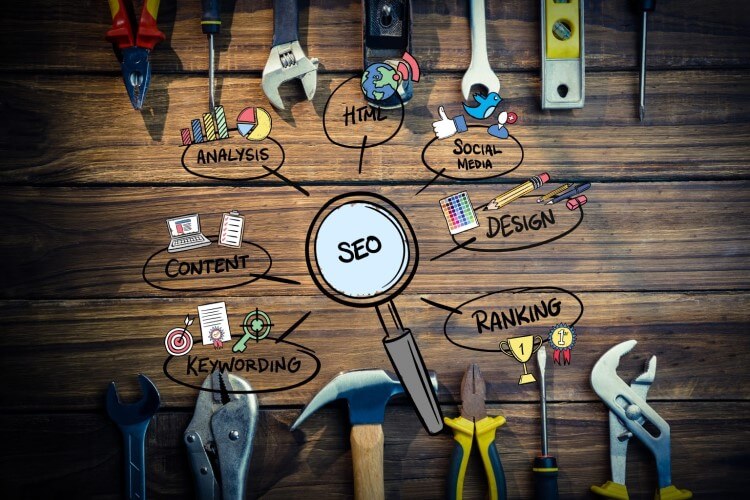 You might be interested to check those related posts as well: