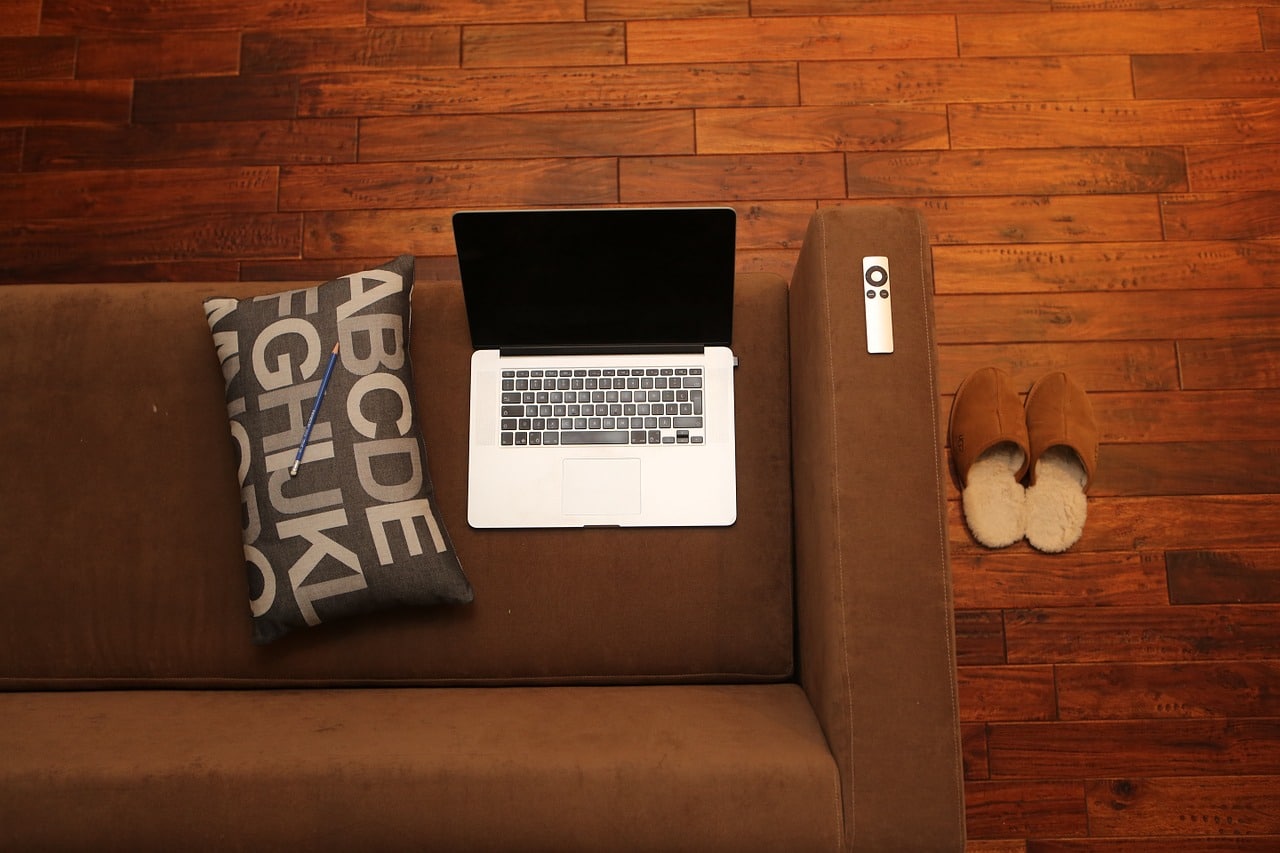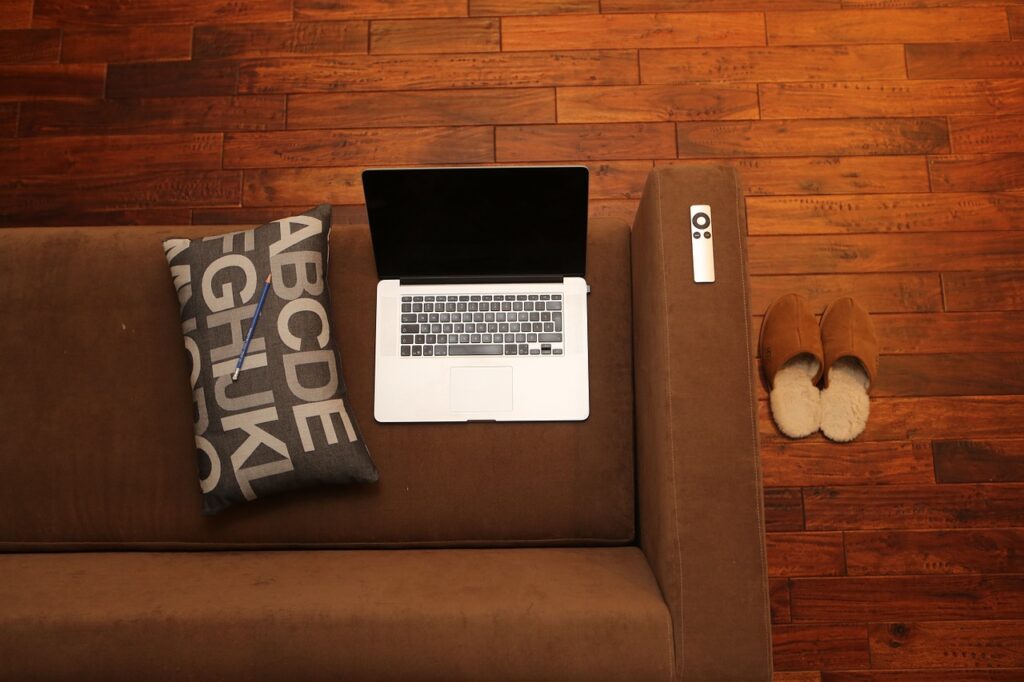 Nine to five jobs aren't meant for everyone. Personally, I jumped head first into freelancing because of the flexibility it offered me. Instead of working for someone else, I worked for myself. I made my own schedule, so I didn't have to wake up early every morning and spend hours sitting at the office.
Since I started freelancing, I've found even more benefits than I expected in the beginning. Until I started, I never knew how much I'd like being location independent. I can work from home, my local coffee shop, hotel rooms, vacations, you name it! Most jobs don't offer that kind of freedom. But, my point is, you can start freelancing for any reason. Do it for a positive reason, and you'll be able to persevere even if you face some bumps in the road.
I created this work from home guide to help you get off to a better start. I know from my own experience how hard it can be to get started, and how nerve-racking it is, so I want to make things easier for you!
Here you can find:
List of the most popular Freelance sites to find work from home
List with companies who offer work from home jobs
List with communities that you can use to get projects/jobs
Action plan How to find work from
How to protect yourself from work from home scams
But first, let's have a look at some of the stats. 
Freelancing is on the Rise
35% of the US workforce are freelancers working from home.
47% of adults aged 18-24 are freelancers. This includes part-time and full-time work.
33%+ percent of the entire US workforce (nearly 54 million people) did some kind of independent work in 2015. This is around 700,000 more people than in 2014.
In the European Union, independent workers increased by 45% from 2012 to 2013.
Some studies show that more than one-third of Millennials do independent work.
The fastest-growing labour group in the European Union is the independent workers
Freelance platforms
Upwork
www.upwork.com
Touted as one of the largest online platforms for freelancers, Upwork (previously oDesk & Elance) connects more than 1.5 million independent workers from around the world. Projects range from short-term to long-term, and users can pay hourly or based on project milestones. Freelancers in all fields are open to apply for the site, and work is offered for all levels of expertise.
PeoplePerHour
Peopleperhour.com
With a wide variety of freelancing contracts available, Peopleperhour facilitates online work in categories like software engineering, writing, digital designing, search engine optimization and digital marketing.
One thing that draws visitors and freelancers to this site is the WorkSteam feature. It's an all-encompassing system that organizes payment, work management, and communication between users and freelancers. It's easy to open up the site and browse new jobs, or simply sign up to get new job posting from a certain category sent to your email inbox.
Fiverr
Fiverr.com
This is a small jobs platform that focuses on short-term, hourly pay projects. You'll start out with a minimum of $5 per hour, but can earn a lot more the longer you stay working on the site and the more skills you develop. Once you complete 20-30 projects successfully, you can raise your rates higher. Fiverr is a great place to start freelancing.
Freelancer
Freelancer.com
One of the older sites that still exists, Freelancer hosts millions of projects. You can bid against other freelancers to compete for jobs by showing the user why you're a better fit for their project.
Hubbstaff Talent
talent.hubstaff.com
Run by the company Hubstaff, Hubstaff Talent is a simple time-tracking platform. It's ideal for remote working teams or freelancers because there are no fees deducted from either side of the work.
99Designs
99designs.com
Made exclusively for freelance digital designers, this site lets you enter contests to fight for contracts. You can enter into design contests and review feedback from the user when they pick the winners.
Guru
Guru.com
Guru's Work Room lets you handle your payments and contracts from one central place. Daily job-matching can also be activated to help you catch new opportunities quickly.
Proz
Proz.com
Rather than opening up to all types of freelancers, Proz is a platform exclusively for translation of text documents. Jobs are available for a variety of languages.
Simplyhired
Simplyhired.com
Unlike the other sites mentioned above, Simplyhired is not limited to online jobs. You can find openings for freelance work for everything from construction to concierge jobs and more. It's present in 24 different countries and is available in 12 different languages.
Monster
Monster.com
Monster has a lot of online freelance job postings for remote work or independent freelance work. For people in other countries, Monster has separate websites around the world in some other languages.
Companies Offering Work from Home Jobs
American Express
You can look through virtual jobs with American Express by searching strategic keywords ("virtual", "work at home", "telecommute", etc.) on their job interface. There are regular positions open for sales jobs, travel agents, and some corporate jobs.
Appen
There are a lot of different kinds of jobs available to work with Appen, even some for unskilled workers. You can search through their job database to look for short-term or long-term positions as a contractor or corporate employee.
Covance
This is not a 100% work at home opportunity, as most of the jobs have about 65% travel expected. But, these are great jobs for clinical researchers who want a more flexible work schedule within the US, Europe, and Canada. You can find their jobs posted online.
LanguageLine Solutions
If you live in the US, Canada, Colombia, Mexico, Puerto Rico, or the UK, you can apply to work for LanguageLine Solutions. This is a telephone-based interpretation service that requires you to work from your phone.
American Airlines
People how live within 75 miles of Fort Worth, TX are able to apply to work as reservation agents for American Airlines. There is some on-site training when jobs are available, and support service experience is preferred. Once you are hired, you can work completely from home as a calling agent.
Communities to Help You Get Project or Jobs
Only about 10% of vacant jobs are ever advertised to the public. Many companies prefer to hire through professional networks and job agencies instead. This is what's called the hidden job market, and it can be well worth the effort it takes to tap into it.
Employers follow a basic hiring pyramid in most cases. This is often unintentional, but it can be seen when you observe most organizations. The pyramid is illustrated above. Employers start at the bottom of the pyramid and work their way up when employees cannot be found. Job-seekers, on the other hand, work from the top of the pyramid downwards.
There is a huge disconnect between the two, which can lead to you not finding a lot of opportunities without networking. If you want to be a successful freelancer, you have to learn to network and get into the lower levels of the employment pyramid early on.
You may have more existing network than you know about. Some of the groups you're already a part of may offer you networking opportunities, or a few people you have met and still keep in touch with today. If not, you can join a few professional networking groups online to boost your chances at getting to the pyramid bottom and uncovering the hidden job market.
Digital Nomads Around the World
https://www.facebook.com/groups/DigitalNomadsAroundTheWorld
This is an engaging Facebook group that features more than 45,000 people from different parts of the world. The members post job openings, showcase their own qualifications, and discuss digital jobs that are available.
Digital Nomad Entrepreneurs
https://www.facebook.com/groups/803975783022624/
Similar to the other digital nomads group, the Digital Nomad Entrepreneurs talk more specifically about their own businesses and opportunities. Many are also looking for freelancers to help them out with their startups. There are around 5,000 members currently.
Digital Nomads Slack Group
https://slack-integrate.herokuapp.com
This is a slack group that can help you in your search for remote work. You can join the group and contribute or find out from others about remote work opportunities that you may not know about now.
Join the group for free and start networking by helping others and asking questions.
(By the way, talking about Slack, I want to suggest that Slack alternative)
How to Avoid Work from Home Scams
Take Time to Research
Scam companies often look great from the outside. But, if you take a closer look at the company itself you'll inevitably find holes in their information that need to be filled. Before you agree to do any work for a company, make sure you can get this basic information:
1. Phone Number
2. Mailing Address
3. Website Address
4. Social Media
5. Online Presence
Not all of these things are required for newer companies, but at the very least they should have a mailing address that shows their physical location, a phone number, and some sort of online presence. Companies that have been working for more than 1 year should have some mention of the company online from a 3rd party source, whether in the form of a review or otherwise.
Search through organizations like the Better Business Bureau (BBB), Rip Off Report, or Scam Busters to see if you can find the company mentioned there. You may try to type the company name with the keyword "scam" to see if the Google search yields any troubling results.
It's usually better to err on the side of caution when it comes to scams. If something looks too good to be true, or if a company makes you nervous, don't send them your information, don't sign anything, and don't work for them. Just move on and look for another opportunity.
Never Pay for Opportunities to Work
Employers never charge employees to start working for them! In the same way, you should never offer money upfront for an opportunity to do work. You can find many legitimate online sources for job postings and work opportunities that won't require you to pay. Scams will pitch to you that you're getting access to exclusive users or opportunities, and will try to convince you that all businesses have start-up costs. But, the truth is that the type of business you're doing (exchanging unskilled labor for money) shouldn't have many start-up costs.
Know How Much Information to Give
Many scams ask for more information than they really need. You should not need to provide any of this information:
1. Credit Card Number
2. Bank Information
3. Driver's License Number
4. Social Security Number
If you have to give this information in order to get an interview, you need to walk away from that opportunity. You should only give basic information until you've got the job. Do your research first to make sure the company is legitimate before you provide anything beyond your name. Sensitive information such as your social security number or bank information shouldn't be given over email, messaging apps, or unsecured forms online.
Some companies may ask for your social security number for tax purposes if you are being officially employed. Before you do this, you should have a job contract in writing, full contact information for your employer, and payment details. Don't give the information if you don't feel comfortable with the company for any reason.
Wasting Time
While time-wasting scams aren't as sinister as the fraudulent scams, they can waste your valuable time and end up costing you hard-earned money as well. Most time-wasters come in the form of micro-jobs you'll do for tiny sums of money. You will usually have some kind of time constraint that limits how much work you can do in a certain period of time. This may include watching video ads of 1 minute each, doing online surveys, etc. for a few cents per job. Normally, you would have to do a lot of work to end up with any money at all.
The biggest problem with these scams is that you may not be able to get paid at all. Many sites create a minimum payment amount, and will not transfer any money to you unless you have surpassed the minimum amount. If the minimum is set at $30-$50, it may take too long to get to that amount and you will give up before then. You will never be paid for all the time you put in, because you did not reach the minimum amount to transfer. Legitimate jobs should pay you at set periods for the work you can completed, and should not keep you money from you if you need it.
How to Get Started Freelancing
Now that you know a few places to start looking for work, how to find work, and how to avoid scams, it's time to take your first big steps.
Spend a minimum of 2 hours every day looking for new partners. Try as many avenues as you can, and use different approaches until you find something that works. Cold-pitching and bidding on work are difficult tasks that don't offer 100% success, but that doesn't mean they don't work. Change up your approach and learn from your mistakes so you can polish your outreach skills over job sites, social networks, LinkedIn, and other areas.
But even before you send the first message to a potential partner, you need to define your own goals. Set up a short-term goal, and then you can move forward to make it happen. You have to know where you want to be in order to make a plan to get there!
Start to build up your online reputation from day one. It's important to have a strong online presence if you want to work remotely. Ask previous employers and others for testimonials. Videos are the best, but written testimonies are a good substitute if you can't get videos.
If you're a content writer, you will be asked to show samples of your writing. Many companies prefer samples that are already published online, when available. It will be beneficial if you're a contributor at a well-known blog or an online magazine. There are blogs and online magazines that just require you to sign up and publish an article, which can be used to publish your samples. I've got a list of those blogs for you (email me and I will send it over).
Here are a few practical actions to help you get started:
1. Ask your past partners/employers for testimonials
2. Make a killer Linkedin profile
3. Build your profile on Upwork
4. Build your profile on PPH and post a few gigs
5. Run an ad campaign for your services
6. Set up a website
7. Start a blog
8. Apply for 5 projects on Upwork
9. Send messages to 20 people on Linkedin
10. Send applications to 3 companies that offer remote work
11. Choose 2 communities, contribute to them on a regular basis
Start Your Work from Home Journey
It's always intimidating starting anything new, especially a new career path or work opportunity. But, you have to start somewhere if you want to enjoy the freedoms and benefits that working from home gives you. Here you have a complete guide to help you get started, including where to look and how to find the right opportunities for you.
It's time to kick your life into gear and begin your new career, working from home!
Are you on the next stage — thinking about switching from freelancing to owning a company, read on to find out what you'd need to do.