Are you a gamer tired of finding redundant tips and tricks across gaming blogs that seem to get you no farther than you were the day before?
Maybe you're new to the gaming world and want to know all there is.
You're in the right place because this is your guide to the best gaming blogs and websites to follow in 2023.
Best Gaming Blogs and Websites 2023
The list below contains the absolute best websites and blogs in the gaming industry.
Let's not wait any longer to upgrade our gaming.
GoNintendo – Best Nintendo Gaming Blog
GoNintendo precedes its name as it is a Nintendo gaming community offering game reviews and news on Nintendo's latest products.
They took a hiatus during the pandemic but recently announced to their tight-knit Nintendo community that they are back as of October 15th.
They are still going through a revamp of their website and are looking to be more inclusive to younger generations by adding TikTok to their network.
Their latest take on Metroid Dread was paired with their revamp announcement to signify their commitment to content first.
GamePro – Best Gaming Blog For Amateurs
As much as every gamer would like to believe they were destined for eSports trophies, unfortunately, most gamers remain on the couch. This is where GamePro Australia takes a slightly unique approach to gaming blogs; directing content to casual gamers.
Publishing weekly how-to-guides, walkthroughs, roundups and product reviews, GamePro's commitment to upskilling noobs is commendable, particularly in a space where gaming slang often makes you a little dizzy.
For the couch-gamer, GamePro is your new home.
TouchArcade – Best IOS Gaming Blogs
The ways games are played certainly have changed, which is why TouchArcade has all you need to know about the latest iPad and iPhone games.
Offering the latest game news, reviews of the hottest games, and a forum, they are one of the top Apple gaming blogs.
One of their best features is their Hot Games and New Games rotating lineup, displaying the apps and prices to make it easy for users to pick their lineup.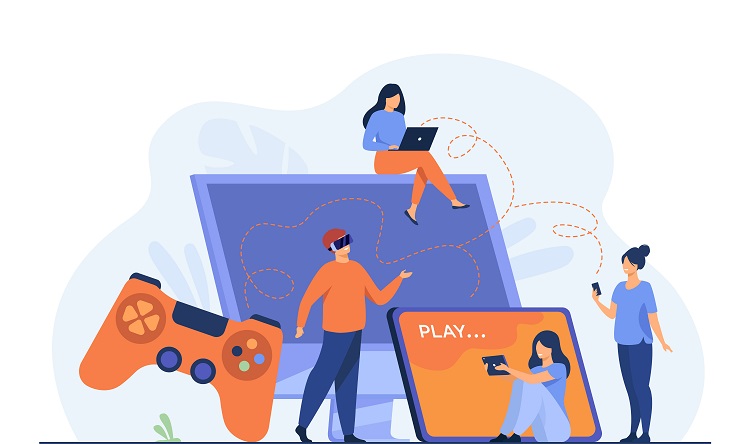 Guardian Games Blog – Best Video Game Updates Blog
A credible source is the Guardian Games Blog, offering high-class journalism to the gaming community.
With a focus on news, gamers can finally read up on things they care about, like The Guardian's recent report on Nintendo's rejection of gay relationships.
News is just one sector they offer. You can also find full breakdowns, guides, and tips on all relevant gaming.
It's your one-stop shop for everything related to gaming.
Kotaku – Best Video Games News and Rumors
Kotaku has been around since 2004 and it is still going strong today under Gawker Media Group.
They offer everything you need from guides and tips to Opinion pieces like their recent article about Konami's new soccer game being an epic fail.
Kotaku is really great for those who want to be one step ahead of the rest.
With breaking news and rumors being reported daily, you'll be the first to get the scoop.
That VideoGame Blog – Best Console Gaming Blogs
That VideoGame Blog is constantly in top gaming blog reviews due to their expert staff giving unbiased opinions on the hottest games and tech.
With a focus on PC games, Xbox, and Playstation, you'll get more than your fill of news.
Trusted sources and relevant information is important, which is why the VideoGame Blog actually gives full bios of their team of writers, offering that credibility we need.
Gaming is time-consuming and we definitely don't want bad advice steering us in the wrong direction.
The Game Fanatics – Best Gaming Culture Blog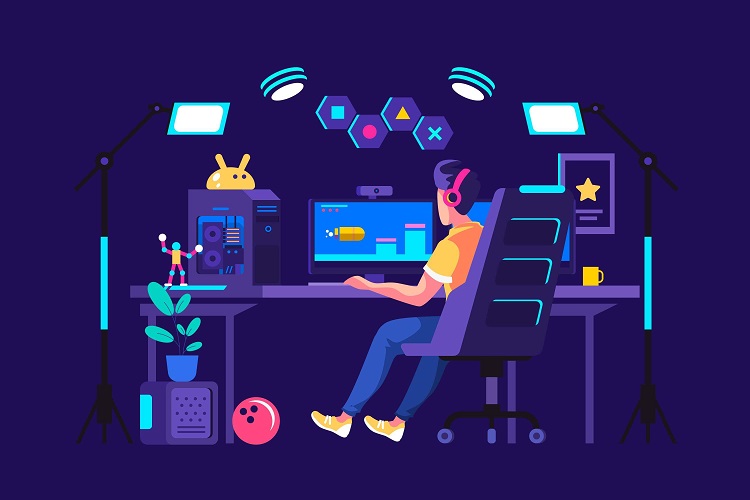 Proudly consider yourself a geek?
Well so does the team at The Game Fanatics.
They don't just review games but talk about all things cosplay, tech, movies, and more.
In fact, upon entering their website, they greet you as a fellow geek culture fanatic and offer to subscribe to their newsletter.
Check out one of their many trending pieces on how to get started in Far Cry.
PlayStation.Blog – Best PlayStation Gaming Blog
For those who are PlayStation fanatics and could care less about the other consoles on the market, this is your blog.
PlayStation.Blog covers everything PlayStation from PS5 to PS Store across the blog.
What's even better is all their social media handles such as Twitter, Facebook, Instagram, Youtube, Twitch, and more.
These platforms are constantly pushing out news to their readers on the platforms they already use.
VG24/7 – Best Minecraft Gaming Blogs
VG24/7 is one of the other few gaming blogs that have been around for more than a decade since opening in 2008.
Their whole gaming site really rocks but one of their best contributions is their upcoming section which provides video game release dates.
This also may be one of the best Minecraft archives out there.
From news and updates to How To Guides, you'll become a Minecraft expert yourself.
Droid Gamers – Best Mobile Gaming Blog for Android
Droid Gamers is a one-of-a-kind gaming blog dedicated to giving info on the best mobile games on Android.
With so many blogs dedicated to Apple games, this community was often forgotten until Droid Gamers put together great content from hot games to news on game development.
Something unique about Droid Gamers is their contact page, where they offer to take a closer look at your game and issues.
They become your personal go-to for advice.
GameOgre – Best Warcraft Gaming Blog
While GameOgre has its own blog, it is loved for its MMO Forum.
It allows its users to partake in hundreds of discussions from introducing themselves to the community to upcoming news and release dates.
Because it allows users to talk amongst themselves, news spreads quickly and no one gets left behind.
Something notable about this blog is that there is a huge discussion board focused on World of Warcraft.
Gematsu – Best Anime Gaming Blog
This Japanese gaming blog mainly focuses on anime which is a growing and popular sector in the gaming community.
They also cover a lot of PlayStation, XBOX, PC, Nintendo, and other gaming consoles, so all fans are taken care of.
But they don't just limit it to that.
They actually have a full section dedicated to the gaming industry, so anime fans can stay updated on gaming news.
Without this section how else would you know that Curve Digital was rebranded as Curve Games?
Game Critics – Best Video Game Review Site
We love a good takedown and critique, and that's why Game Critics is great for you.
Don't just limit yourself to reading their reviews.
They have a top-notch podcast that has over 250 episodes waiting to be binged.
If you ever dreamed of becoming a game critic yourself they have a section where you can apply to be a writer for them!
GameSpot – Best Product Gaming Blog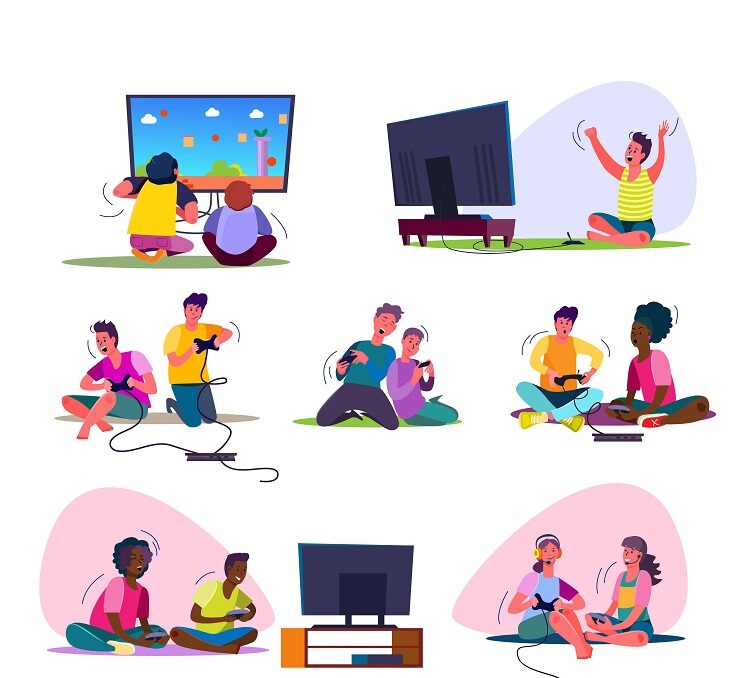 GameSpot can be thrown into the pot for gaming blogs that have both been around for some time and are your one-stop shop for everything you could ever possibly need in regard to gaming.
Something that sets them apart is their GameSpot Shop where they give out ideas and products to fellow gamers.
They also have video episodes covering all the console categories.
To simplify things you can choose your genre right at the top.
Want to access all the trailers?
Look no further because GameSpot is constantly releasing them.
Gaming Debugged – Best Indie Gaming Blogs
Gaming Debugged covers just about everything, but what they do better than almost anyone else is cover indie gaming.
Right at the top of the flashy website features "Trending Stories" and the "Awesome Indie Games by Black Game".
The reason why fans love this is that Indie games incorporate all different kinds of voices, reports GameSpot, which is why they put an emphasis on highlighting them.
Extra Credits – Best Educational Gaming Blogs
Some gamers are really fascinated with game design and game development, which is why this blog is perfect.
It's a Youtube Channel dedicated to the breakdown of the thought process behind your favorite games.
It's video essay style with animation to make for fun learning.
They also bring in a little bit of Mythology and world history in case you find yourself wanting a change of pace.
Xbox Wire – Best Gaming Blog for Xbox
It wouldn't be a complete list of gaming blogs if we didn't have one solely dedicated to the genre of Xbox.
The Xbox Wire is the perfect blog for fans of the console as they offer fantastic reviews like their recent talk on epic games and blockbuster releases.
They also do a great job of going retro.
From talking about classics in all genres to sports games like Madden or the actual consoles themselves.
Pocket Gamer – Best Mobile Gaming Blogs
Why choose between Android and IOS when you can go to a blog that does both?
Pocket Gamer has to be one of the best mobile gaming blogs on the market.
Right at the top of their website, you can see their most popular games with the App Icons for easy selection.
While their focus is on games that you can carry in your pocket they also tailor to Switch fans and feature a few other mentions of the other consoles.
Futhead News – Best FIFA Gaming News
Finally, we come to a FIFA blog worth reading.
The FUT Weekly Podcast has everything from controller settings, to the best tips, smart tactics, and more.
Been getting your butt kicked lately?
This is probably where the opposing team is getting their tricks.
Get real-time news on team predictions, a team of the week, and player info so you can stay ahead of the game.
The Dotabuff Blog – The Best Fantasy Gaming Blog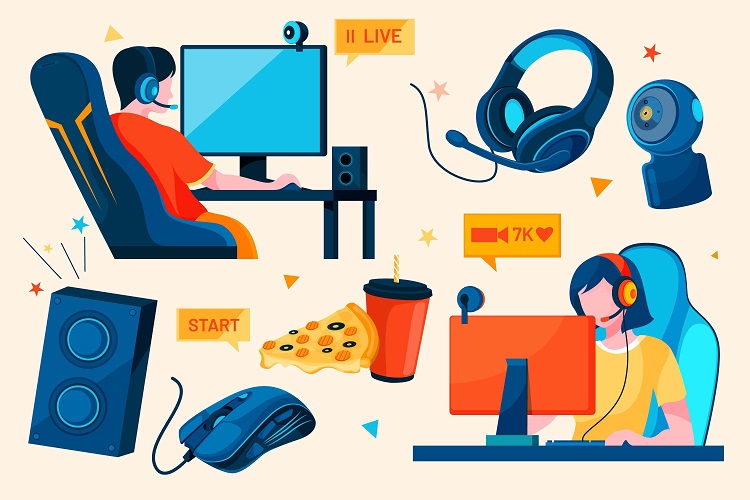 Dota and Dota 2 is grueling with live players taking one another on in the battle arena.
This blog is strictly dedicated to getting your team of five to the finish line.
With guides, updates on scores, player lists, and more, you can find everything you possibly need to know about Dota here.
HLTV.org – Best CS Gaming Blogs
With over 4 million unique visitors each month, HLTV.org has a strong gaming community dedicated to Counterstrike.
Dedicated to professional ESports Stats, players, news, and more this is the ultimate go-to for information.
This blog can be best compared to the ESPN of ESports with tournaments, match day results, and more.
Best WordPress Theme for Gaming Blogs
Respawn
PixieHuge
PlayerX
Godlike
Youplay
Blackfyre
Geco
Kappa
You might be interested to check those related posts as well:
FAQ
How much do gaming blogs make?
While some blogs don't earn much due to the saturated competitive market, top blogs can earn anywhere from a few thousand to a few hundred thousand a month.
Thanks to collaborations, pay-per-view, and sponsored posts, gaming blogs have multiple revenue streams.
How do I find ideas to post on my video game blog?
Besides scouring through the top blogs listed above, finding a niche and exploring on social media platforms such as Youtube, TikTok, Pinterest, and more can inspire post ideas for your blog.
You don't always need a new way of approaching content.
You just need quality niche content to gain followers.
What is a really good "artsy" video game blog?
In terms of artistry, we can look at anime and animation.
The two blogs mentioned above are great for those who love to use different platforms.
Gematsu has a Japanese focus on Anime while Extra Credits uses animation to produce TV episodes on game design.
What is the most popular video game forum?
The largest game forum out there is Game FAQs.
It's been around since 1995 and has tons of discussions by users from walk-throughs, reviews, guides, and more.
It also has an individual board for every game brought onto the forum for discussion.
Who are the most famous video game companies?
This is a list of the biggest video game companies in the world right now.
Tencent
Xbox Game Studios
Nintendo
Sony Interactive Entertainment
Rockstar Games
Activision Blizzard
Electronic Arts
Warner Bros Interactive Entertainment
SEGA
Konami
Conclusion
I hope you enjoyed this article.
If yes, share it with friends.
And if you feel inspired and want to start your own blog – read the most detailed guide on How to start a successful blog in 2023. It covers the most important steps that you need to take to make your blog a success.