The customer engagement platform Twilio has become an essential tool for numerous sales teams across the world. Using the communication API, developers can establish communications from the most simple form, like SMS messages, to highly complex and intricate messages that can help you create personalized experiences for contacts, leads, and customers to help improve revenues and conversions.
But what are the main statistics and facts about Twilio?
General Twilio Stats and Facts 2023
Twilio was founded in 2007.
Twilio is available in more than 180 countries.
Jeff Lawson, the co-founder of Twilio, helped to build Amazon Web Services.
There are still close ties between Twilio and Amazon. Twilio uses AWS, and Amazon utilizes Twilio for their Chatbots, SNS notifications, Connect cloud-based contact center, and Chime enterprise communication service.
The Twilio Fund is a 'micro-fund' that sets aside $250,000 for startups that use a Twilio API. This is run by 500 Startups and was launched in 2010.
Twilio is the eighth most innovative company in the world, according to Fast Company.
Twilio has a significant history of acquiring companies from around the world.
Twilio's largest acquisition was for Segment for $3.2 billion.
Twilio's smallest acquisition was for Tikal Technologies for $8.5 million.
Twilio does not always disclose how much the acquisitions cost.
Twilio's Implied Market Cap is $15.551 billion.
Every year Twilio conducts its own research and releases a Customer Engagement Report.
You can hire Twilio developers on platforms like UpWork to develop customized APIs for your store.
Twilio is used by some of the largest brands in the world, including Netflix, Uber, and Airbnb.
Twilio Customers: User Statistics 2023
In 2021, there were 350,000 active Twilio user accounts. This was an increase of 32% from the previous year.
In 2014, there were only 14,000 active Twilio user accounts.
5.85% of Twilio clients work within the Computer and Technology niche, the biggest industry they serve.
1.88% of Twilio clients are Governments, their second largest client group.
30% of Twilio users are in the USA.
20% of Twilio users are in India.
WordPress users can add Twilio to their websites with the help of a plugin.
Using Twilio can engage audiences and offer a 70% increase in revenue.
64% of clients are using Twilio to improve their customer satisfaction.
46% of businesses use Twilio to improve their customer's loyalty.
Only 39% of brands that deploy Twilio APIs on their website and communication channels do so to improve revenues.

Twilio Usage Stats 2023
ING replaced all its software and hardware with Twilio's cloud-based systems.
Sniffies has the largest Twilio usage, with an estimated 11.8 million users a month.
More than 2000 websites use Twilio.
More than 1800 unique domains use Twilio.
More than one trillion interactions are run with Twilio apps every single year.
More than 10 million developers have used Twilio to create apps and connections.
Twilio Workspace Statistics 2023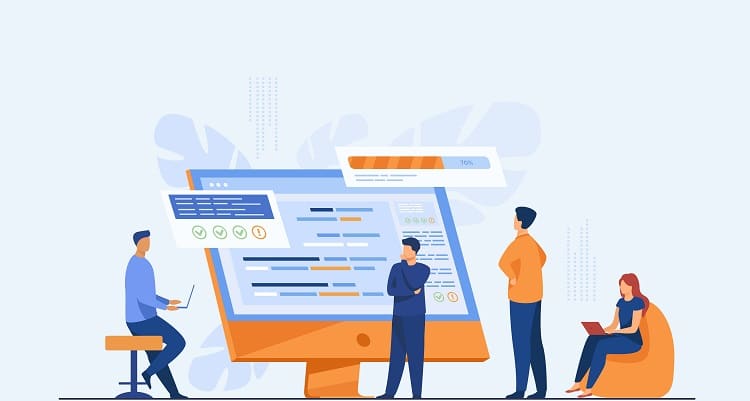 Twilio employs 8,510 people.
All Twilio employees must create an app.
All Twilio employees attend a coding boot camp.
Jeffrey Lawson earns $698,000 a year as CEO.
Khozema Z. Shipchandler, COO of Twilio, earns $751,000 a year.
There are 26 Twilio offices in 17 countries.
A Twilio employee is known as a Twilion.
Between July 2021 and August 2022, Twilio employed 1,000 new engineers.
In the 12 months to August 2022, Twilio doubled its sales team.
In the 12 months to August 2022, Twilio doubled its support team.
June 2022 was the only time in 2021 and 2022 that more employees left than joined Twilio.
The average Twilio employee earns $117,000 a year in the United States.
The average Twilio employee earns £86,000 a year in the UK.
Twilio Revenue Statistics 2023
In 2021, Twilio had revenues of $1.76 billion.
In 2015, Twilio first reported profits of $245.5 million.
15% of the revenue Twilio generates is from WhatsApp.
The first quarter of 2022 saw the profits jump by 48%.
The second quarter revenues saw an increase of 41% for Trilio.
Twilio Stock Price Stats 2023
Twilio has a relatively volatile stock price. In October 2021, stocks were trading at 351. In August 2022, their stock price was 85.
Between 2021 and 222, the all-time high Twilio closing price was 443.49. This was on 18 February 2021.
The low stock price for Twilio was 77.14.
The average Twilio stock price for 2021/2022 is 209.87.
After the 2022 second-quarter revenues were announced, the company's share price dropped by 18%.
You might be interested to check those related posts as well:
How many companies use Twilio?
There are nearly 6,000 companies that use Twilio. Companies that are most likely to use the system are within the United States and within the technology industry. The average company using the app system will have 10 to 50 employees and revenues between $1 million and $10 million.
How much does Twilio make per year?
Twilio is constantly improving its revenues. In 2021, they had $1.76 billion in sales. This was a 55% increase in the figures of the previous year. Their current revenue growth seems to have slightly dropped, with year-on-year growth for 2022 being about 38%.
What is the average Twilio salary?
The average salary for Twilio employees is $117,000 a year. However, this includes all their employees, including c-level employees. According to statistics, the average pay for a Developer is $79,000, and $110,000 for an Account Executive.
Conclusion
Twilio is one of the top options for you to build better communications with your customers. But they have a rather turbulent history.
Their stock price can vary considerably, but the products and users can also remain solid. Using the above statistics, you should be able to understand more about Twilio, its workforce, and its direction.
Sources:
Expanded Ramblings
Twilio
The Motley Fool
Yahoo Finance
Similar Tech
Macrotrends
Apollo
Bloomber
Amazon