When you want to make money online blogging and start building a brighter financial future, all you need is the right approach. For thousands all over the world, blogging is a lucrative, profitable, and fulfilling venture that allows them to do the things in life they love.
To help you get started we're going to take a look at a whole host of popular types of blogs so you can get off to a fast start. First things first, let's take a look at the key question…
What Should You Blog About?
The first thing you need to do is decide on your blogging niche. Take the time to figure out what you'd like to read yourself, what you know about, and what there's a shortage of. If there are already a thousand blogs about how to build a business and you have no prior experience, a business blog may not be for you.
If, on the other hand, you know all about cooking then a food blog should definitely make it onto your shortlist of types of blogs to consider. From there you want to weigh up how you can make each blog type as lucrative as possible by turning it into a niche blog with a captive audience.
Of course, this is easier said than done, so we're going to introduce you to a few of the best types of blogs for you to consider. Let's take a look…
Best Types of Blogs to Create 2023
Before you try to dream up your first blog post you need to know who you're writing for. The key to making money blogging is to figure out your niche, understand your audience, and learn from the established players in your area. Here's a whole host of ideas that will help you do exactly that.
1. Fashion Blogs
Topics you can write about
Make your first blog post all about the latest trends for the coming season and you'll be providing relevant content
Articles about how to upcycle clothes and use them to create new outfits will always go down well
Find ways to talk about sustainable vs fast fashion and you'll be connecting with what people want
Learn how to provide style tutorials through your writing and you'll soon get noticed online
Use your fashion blog to deliver a commentary on the latest styles on show at places like Paris Fashion Week and the Met Gala
Examples of popular Fashion Blogs
Inthefrow: It covers everything from the latest pieces on the catwalk to the latest pieces for the everyday wardrobe
FFG takes everyday fashion and simplifies it with lists, recommendations, and style tips
Raindrops of Sapphire is based on the writer's personal shopping experiences and tastes
Zoella branches out from fashion to also cover beauty, wellness, and lifestyle
Monikh covers personal style recommendations courtesy of a fashion design grad living in London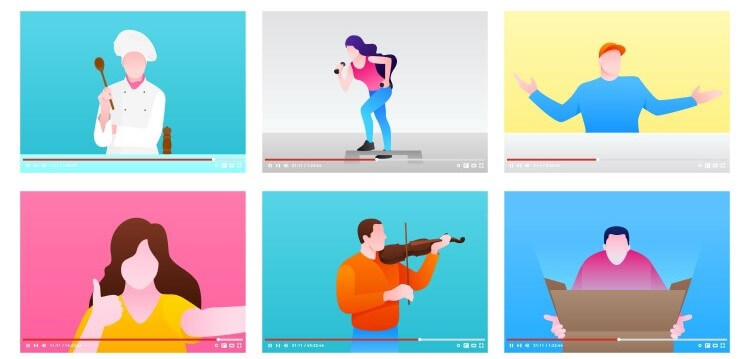 2. Beauty Blogs
Topics you can write about
Use your beauty blog to talk about how beauty can be used to promote inclusivity and wellness
Find ways to talk about how ethical vegan products are changing the beauty industry
Educate your audience with tutorials and how-tos that are quick and easy for them to follow
Reveal the beauty secrets of seemingly ageless stars like Liz Hurley and Jennifer Aniston
Answer your audience's questions by inviting them to leave comments on your previous posts. Read up on more ways how you can promote your beauty business on social media.
Examples of popular Beauty Blogs
3. Lifestyle Blogs
Topics you can write about
You could start with a blog post that's all about discovering Jeff Bezos' work-life harmony principle
Everyone wants to know how to beat the stress on the way to work, or how to tackle the Monday blues
Writing about your past experiences with healthy eating and how it impacted your well-being will resonate nicely
Creating a lifestyle blog centered on living off-grid and working as a digital nomad is worth some thought
How about looking into how the most successful people in the world spend their free time and why they do it
Examples of popular Lifestyle Blogs
4. Travel Blogs
Topics you can write about
Creating a travel blog that guides people through the various Covid-19 restrictions would be a good idea
You could document your own travels and talk about how they've brought you into contact with new experiences
Finding the next trending topic will allow you to create a breaking news style travel blog with features on the latest deals and events
Sites based around the idea of working from anywhere so you can travel whenever you want are growing right now
A humorous look at the world of budget travel and common travel mistakes rookies make would be highly readable
Examples of popular Travel Blogs
5. Personal Blogs
Topics you can write about
Write about what you know in your personal blog by using it as an online diary anyone can follow
You could highlight a book a week that you recommend your audience reads for personal development
Finding a niche by taking on the issue of mental health would be an empowering idea
Building your personal brand with lifestyle pieces about how you find your ideas would be engaging
Take the time to research current affairs and talk about how they've impacted your own life for a firsthand account mainstream media will want to pick up
Examples of popular Personal Blogs
kittensandsteam is all about the random musings of a lifelong cat lover
Woogworld guides you through the life of a full-time mom
The Everywhereist is a clever look at everyday life through the eyes of the blogger
The Blog Abroad is a personal blog covering real stories of solo female travel
miss thrifty covers money-saving hacks used by a family in the UK
6. Food Blogs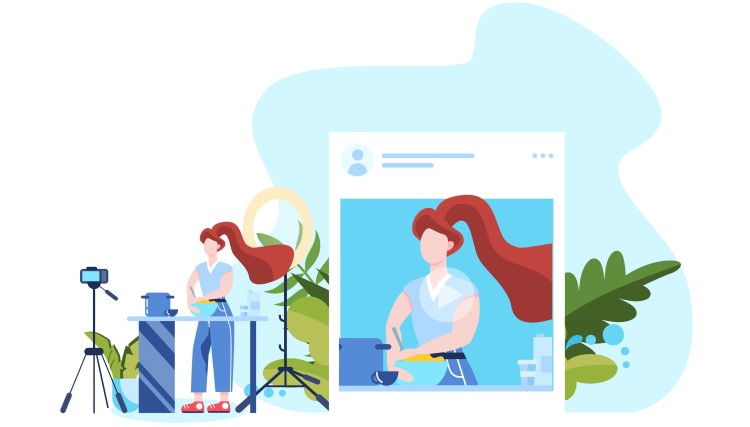 Topics you can write about
Base your food blog around eating on a budget to attract a money-saving audience looking to economize
Write about the keto diet craze and how it can help burn fat without forcing you to count calories
Explain the benefits of going vegan, as well as the difficulties, to provide a more balanced view
Highlight some recipes couples can cook together so they can enjoy an evening without having to eat out
Talk about food-saving hacks that allow you to meal prep and batch cook with ease
Examples of popular Food Blogs
7. Religious Blogs
Topics you can write about
Use your religious blog to talk about how the various faiths around the world can live with one another in harmony
Educate younger people on the various different festivals and how they connect with the cultures they're derived from
Start blogging about the fables and lessons that lie beneath biblical stories so everyone can access them
Discuss the future of faith and the ways in which it will align itself with science in the coming years
Highlight the importance of faith to people of different religions by talking to them and delivering interview-style pieces
Examples of popular Religious Blogs
8. Photography Blogs
Topics you can write about
How to start photography on a budget so that you don't spend more than you have to
Create a photography blog that's all about how to do great shots with nothing but your phone
Talk through the way in which the pros find the right ratio between sky and ground in landscapes
Guide the reader with simple tutorials which cover how to change the focal point of an image
Educate readers by talking them through the different background filters and focusing options
Examples of popular Photography Blogs
9. Wedding Blogs
Topics you can write about
How to get your wedding done on a budget when you don't want it to look like you've cut corners
You could base your wedding blog around the common mistakes to avoid so you can provide stress-free guidance
The types of foods to avoid if you want your guests to be happy — think spicy food here!
You could start blogging about how to get your bridal party to help share the load so you feel less stressed
Top tips for finding a venue that no one ever figures out until after they've gotten married
Examples of popular Wedding Blogs
10. DIY Blogs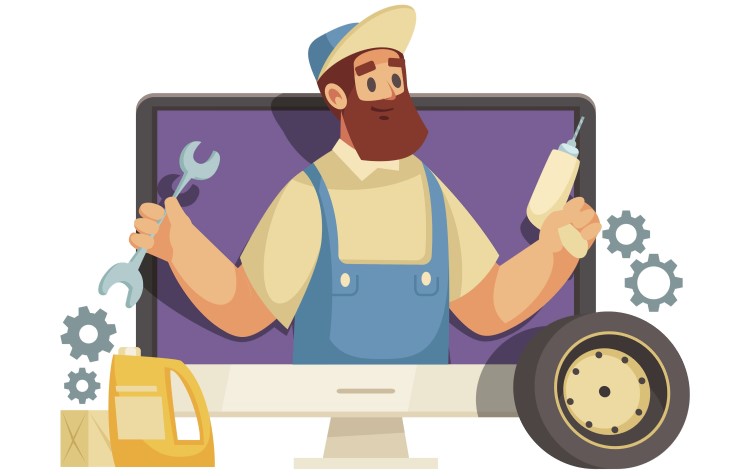 Topics you can write about
Use social media to find classic DIY mistakes, link your readers to the images, and then tell them how to avoid them
Build a DIY blog for people on a budget who are keen to learn but are short on tools and know-how
List the perfect seasonal hacks for the time of year and include images wherever possible
Get blogging about all the various money-saving DIY jobs you can do in each room of the house
Do before and after pieces based on shots sent in by your readership and use them as proof that you know how to guide people through DIY
Examples of popular DIY Blogs
Homey Oh My focuses on how to add those important finishing touches to the home
Vintage Revivals covers how to upcycle and spruce up tired pieces with a touch of vintage
Old Town Home talks about how to add character and authenticity to a new build home
Kick Ass or Die guides you through how a beginner approaches DIY and what she learns along the way
Pretty Handy Girl follows one woman's journey to learn anything and everything about DIY
11. Home Improvement & Home Deco Blogs
Topics you can write about
Fuse a home improvement blog with a personal blog by writing about your own home's transformation
Discuss seasonal changes in decor in rooms like the conservatory and the lounge
Highlight how you can keep your home warm in the winter and cool in the summer with simple changes
Be the blogger who uses social media to find inspiring looks and ideas and you'll soon boost your profile
Talk about period decor and how contemporary homes can take inspiration from styles like vintage and art deco
Examples of popular Home Improvement & Home Deco Blogs
12. Mom Blogs
Topics you can write about
Create a mom blog based on nursing and how you can get the little ones off to sleep while feeding
Turn it into a personal blog where you share your own experiences and talk about what they mean to you
Find ways to start a dialogue with homeschoolers and ask one to contribute some ideas to your next blog
Talk about how moms can escape the stress and create a list of self-care activities for your readers to try
Highlight the funny side of motherhood by asking your readers to share their horror stories of what they found the little ones getting up to in the middle of the night
Examples of popular Mom Blogs
13. Business Blogs
Topics you can write about
Discuss growth industries like NFT investments in your business blog to attract a niche audience
Find ways to talk about key business mistakes to avoid like the idea that a team is too big to fail
Highlight key business trends to watch out for over the next 5 years, like the growth of remote working
Be the business blogger who provides insightful commentary by writing a weekly report on the world of business
Take to Twitter and base a blog around the common conceptions people have for a common buzzword. Scrum, huddle, and forward-thinking would all be prime examples
Examples of popular Business Blogs
14. Political Blogs
Topics you can write about
Provide a political analysis of a country that's rarely in the news where you are and introduce your readership to why it still matters
Focus your political blog on your personal brand by relating current affairs to how they impact your day-to-day life
Explain key political terms to the uninitiated so that you can become a beginner's guide-style site
Start blogging about emerging political trends and the impact they're likely to have on a list of global industries
Take a satirical look at the world of politics by putting everything into plain English whenever a politician repeatedly dodges a question
Examples of popular Political Blogs
15. Marketing Blogs
Topics you can write about
Discuss viral marketing trends and how they can be used for businesses on a budget
Compare physical vs digital marketing and make suggestions on the best one to use, and why
Offer your services to create a guest post about how marketing builds brand awareness for startups
Break down the key components of a successful brand and talk about how they fit together
Be the blogger who is known for simplifying marketing jargon and talking about how to secure true value for money
Examples of popular Marketing Blogs
16. Parenting Blogs

Topics you can write about
Base your parenting blog around first-time parents and how they approach things with simple explanations
Focus on homeschoolers and create a mom blog full of ideas about how to add structure and social elements to the homeschool day
Be known as an insightful and personal blogger by talking about your own experience of low-sleep parenting
Provide stress-busting techniques for new parents who need a break and some time to themselves
Explain different approaches to parenting, like attachment parenting, and talk about the benefits
Examples of popular Parenting Blogs
17. Music Blogs
Topics you can write about
Give a rundown of the top 10 performers in a variety of different genres
Offer yourself as a guest blogger willing to cover live events and festivals
Pair writing with a podcast blog so readers can hear the music you're describing
Approach your blogging by talking about what particular songs mean to you
Discover the latest bands to look out for and make predictions on where they're heading
Examples of popular Music Blogs
18. News Blogs
Topics you can write about
Make your news blog all about news in a specific high-volume tourist place people will be searching
Write about how simply having the freedom to start blogging about news can help reshape the narrative
Use your blogging platform to deliver a business blog that relates current affairs with the impact they're having on key global industries
Highlight a key world figure and talk about their impact and legacy in a way the layman can understand
Talk about how key trends in tech and the way we were working are changing traditional industrial heartlands of manufacturing, and why it matters to everyone, not just those who live there
Examples of popular News Blogs
19. Gaming Blogs
Topics you can write about
Deliver short tutorials about how to level up and get past a particle game boss
Consider cheat codes as a blog topic and talk about why developers build them in
Base your gaming blog around indy gaming and talk about why you think it beats the mainstream
Highlight the 5 best and 5 worst games of all time in a variety of different genres
Explore the backstory of major characters like Zelda, Mario and the latest additions to Fortnite
Examples of popular Gaming Blogs
20. Corporate Blogs
Topics you can write about
Use your corporate blog to discuss different work philosophies and what they can learn from one another
Discuss various leadership strategies and how leaders need to learn to stop rewarding presentism
Deliver finance blog-style pieces that show corporate managers how to best think about departmental budgets
Provide quick refreshers on key terms, best practices, and common mistakes in listicle-style pieces
Highlight the growth industries and key positions within those companies that ambitious professionals need to be aware of
Examples of popular Corporate Blogs
21. Health and Fitness Blogs
Topics you can write about
Create a sports blog that comments on the latest breaking news in your chosen niche and why followers of that sport need to know about it
Deliver a fitness blog that uses your blogging efforts to provide fitness and training tips for beginners
Talk about the importance of sleep and the impact broken sleep has on recovery and growth
Highlight how diet can be used to treat a variety of performance-related issues such as concentration, fatigue, and slow recovery times
Review the latest fitness tech and wearable devices the pros use to get the most out of their training
Examples of popular Health and Fitness Blogs
The worst thing you could ever do is to abandon your blog. – Larry Kim
You might be interested to check those related posts as well:
FAQ
Here are a few more ideas that will help you hone in on your blog niche and deliver blog content that's perfectly positioned to capture the attention of your audience and make you money.
Which type of blog is best?
This very much depends on your skills, experience, and passions in life. If you want to become a lucrative freelance blogger you'll need to think about how to create engaging, informative content that also entertains. A gaming blog focusing on little-known facts about the latest releases would be a great idea, but only if you're passionate about it.
What blogs are in demand?
Everyone wants to know how to make money online and make the most of their money once they have it. That's why a personal finance blog or a blog focused on content marketing would both be worth looking into. A marketing blog with beginner's tips would also be good.
What types of blogs make the most money?
Blogging is all about monetizing your blog traffic, which is why it's vital you really focus on your niche from day one. If you don't have a high niche blog in a very narrow area, try and go for a smaller share of a massive audience. An affiliate blog focused on homeware products or fashion would be a great way to go here.
What types of blogs get the most traffic?
The most popular blog you can write will either be one which covers a frequently searched term like affiliate marketing, or it'll be one based on your own brand. As a personal blogger, you'll be able to build a following to who you can then sell and recommend products and services.
What type of blog should I start?
Write about what you know and follow your passion. If you're used to working in the corporate world, consider a professional blog. If you know about the secrets to a happy life, start building a lifestyle blog. And if you want to travel the world, a travel blog will be worth a closer look.
What are the 4 types of blogs?
Personal blogs: this is where you write about yourself, your life, and your passions
Business blogs: the perfect place to share hints, tips, and expert guidance
Niche blogs: this is the place for a detailed look at a narrow field or specific subject
Affiliate blogs: a prime example of monetizing your audience with help from engaging content
What types of bloggers are on Instagram?
The typical blog owner you'll find on Instagram will be running a travel blog, personal blog, or some form of lifestyle blog. This is because the platform lends itself to stunning visuals and scenic pictures that instantly catch the eye. If that's what you love, Instagram will be the tool for you.
There are so many different types of blogs out there that it pays to go back to basics and think about what you know and love. From there you can use the ideas above to draw up a shortlist, narrow it down, and then start penning your first blog post. Enjoy!