Starting and growing a blog is no easy task. Learn here how to drive more traffic to your lifestyle blog with Pinterest
In fact, many people lose their motivation and drive for blogging simply because it's too difficult to garner enough followers to make the journey worth it in their eyes.
However, it's almost impossible to build a genuine following with just your blog alone. The process can be made exponentially quicker by simply leveraging other platforms you may never have considered.
Pinterest is a great resource for lifestyle bloggers. This guide will feature the basics of what Pinterest is and how you can use the site to drive more traffic to your blog by using it. Let's dive right in:
What is Pinterest?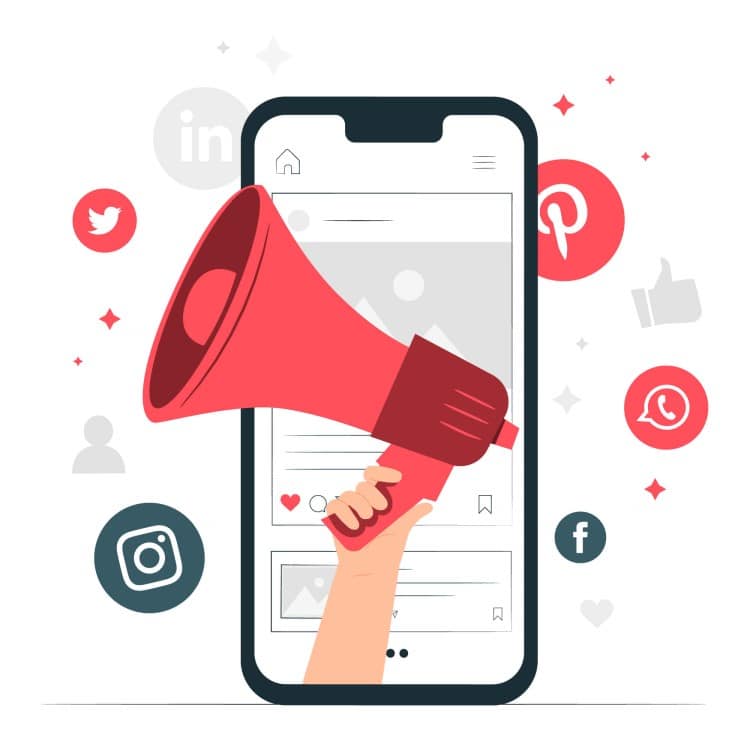 First things first, if you are unaware of what Pinterest is, here's the scoop. Pinterest is essentially a visual search engine for saving information.
Users can set "pins" for information they want to save. This can grow so that if one item gets enough pins, people can view it when they type in something similar. The potential for a blog is remarkable.
Additionally, users can share, try, and save specific pins with their followers and friends. With all this said, you're surely wondering how to actually leverage this and use it to grow traffic through Pinterest.
How Can I Use Pinterest to Drive Traffic?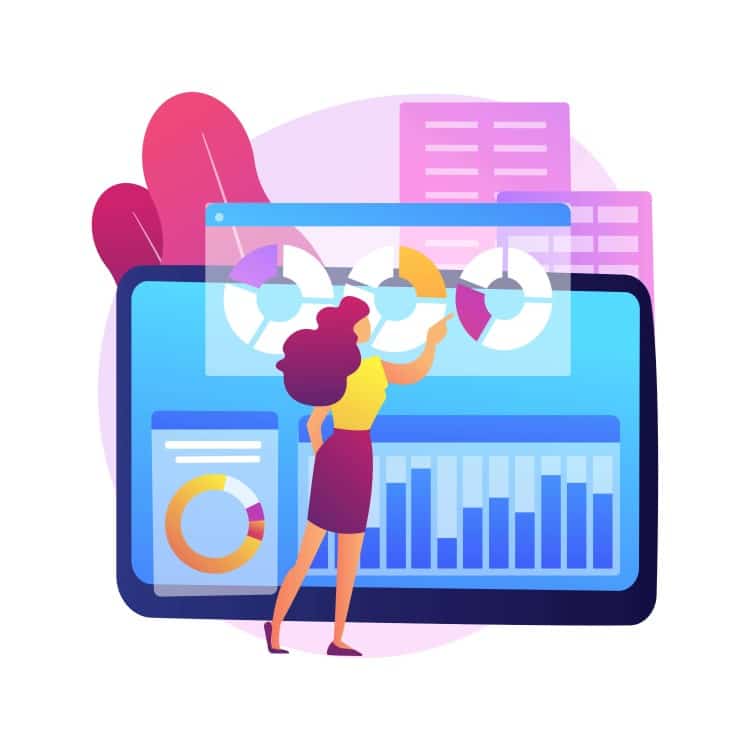 Off the bat, it warrants mentioning that before you use external measures like Pinterest to improve the viewership of your blog, make sure the core structure of your blog has a solid foundation. You don't have to pay a web designer or a marketing agency to do this.
Guides such as start-a-blog are readily available and will assist you to improve the layout, metrics, content, and design of a new or existing blog.
The tips below will help you drive traffic to your blog, but integrating other social media platforms as well will make the process far smoother.
Pinterest shouldn't be your only social media platform for driving traffic. There's a reason Instagram, Twitter, and Facebook receive so much attention. Set up accounts for your blog on every one of these platforms and link them to each other.
Sign Up For a Business Account
Much like Instagram, Pinterest gives you the option to sign up for a business account if you wish. The added benefit that comes with this choice is in-app analytics which can help you see if your Pinterest account is resonating with users.
With over 200 million monthly Pinterest users, clear analytics will help you determine which niche you should be targeting for your blog and what has been successful.
When setting up your business profile, it's best to include a link to your blog website whenever you post a pin. This way, users will have a viable resource if your pin catches their eye.
Set Up a Relevant Board With Keywords
Keyword research is at the heart of blogging. However, it is extremely important on social media as well. Focus on identifying any keywords that pertain to your lifestyle blog niche before even creating a Pinterest.
Once this is done, create a board specifically for your blog's theme. Anything and everything that has to do with that theme should be pinned to this board so that any of your Pinterest followers can quickly see all of your thoughts at a glance.
Going further, having a collection of pins that cover similar keywords and topics will make it more likely for users to stumble across your board.
Apply for Rich Pins
When you have a business profile on Pinterest, you can attempt to apply for a rich pin. These are free and available for anyone on the site, you just need to indicate that you need them.
The most useful rich pin for your Pinterest would be the Article Rich Pin, which adds a headline, description, and author to a pin on your board.
This can help you gain exposure to an audience without them even needing to click on the pin. At the end of the day, the eyes are everything. You may not need to convince every viewer to click on the pin if you give them enough information at the surface level.
Grow an Authentic Following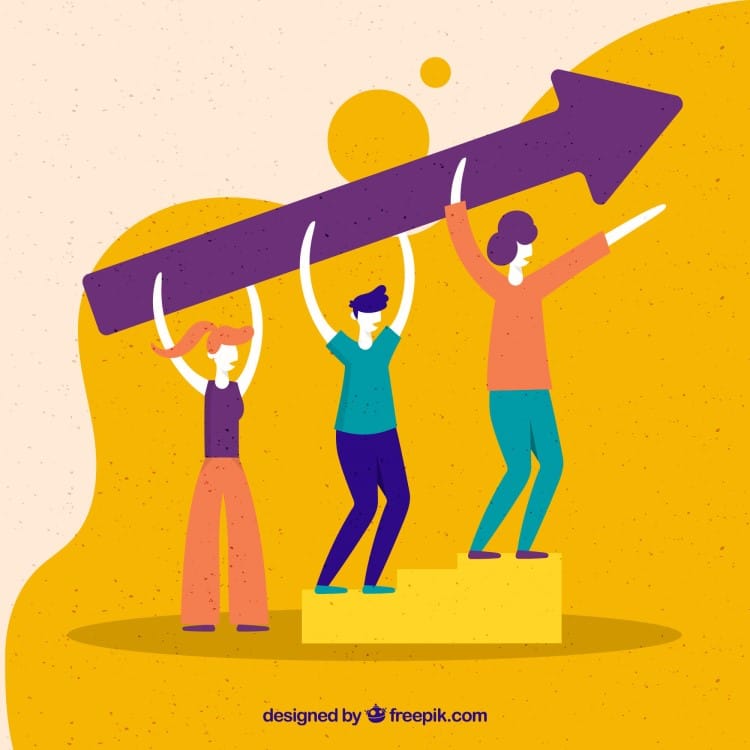 Whatever you do, don't purchase bots that follow your Pinterest account to grow. You may get far more followers, but they won't ever be interacting with your account.
If someone visits your account and sees a large following with no interaction, they will assume your account is not legitimate.
Start small and be authentic with your pins. Real followers who care about your niche will slowly start to roll in over time. Follow people within your niche and interact with their pins to see what is making them so popular, then imitate their strategies on your own page.
Use Entertaining Lifestyle Images
Images are everything on Pinterest. Find entertaining lifestyle images and use them as the covers for your pins. The entire point of Pinterest is to use visuals.
Think of the site as a magazine of recommendations. If people wanted to read just text, they would go on Twitter. So fill your boards with appealing images. This collection of the 20 best lifestyle blogs is a great resource to offer inspiration and boost your creativity.
Check out what the best-of-the-best in the lifestyle genre are doing to keep their visuals exciting and their audiences coming back for more.
Implementing this small productivity hack can help you drive more traffic to your Pinterest and your blog by extension.
Pin Consistently
Just as writing on your blog consistently is important, so too is pinning constantly. If you aren't engaging with your boards or followers, you're going to have a much harder time trying to grow your following.
If you are running out of inspiration, visit your follower's boards or those who you follow to try to get an idea about what you should post next.
When in doubt, repurpose content on your blog and turn it into a pin. As long as whatever you post relates to your overall niche and you're posting consistently, then nothing else matters. Followers will naturally come over time.
Practice Good SEO
Search engine optimization is crucial when it comes to blogging, and, believe it or not, Pinterest is no different.
Getting optimal keywords is the first step towards practicing good SEO with your Pinterest board, but be sure that each of your pins relates to whatever theme your lifestyle board gives off.
Additionally, make sure your board can be found! Go into your search privacy settings and change it to the public so that people can find you through Google or other search engines.
Avoid any spelling errors in your pins, and try to use your blog titles as the board title as well. An added tip is to use hashtags if you can't manage to work keywords into your pin's description.
Create a Contest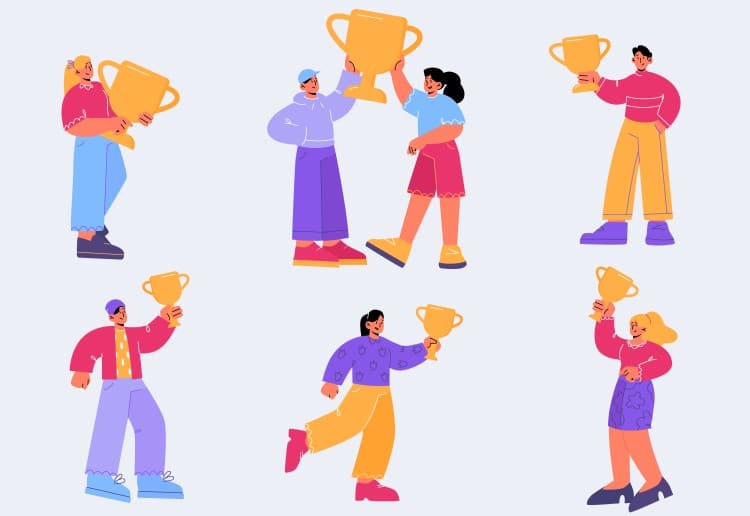 Hosting a contest is an underrated way of bringing attention to your blog and Pinterest at the same time. Create a contest on your blog of some sort and then advertise it as its own board on Pinterest.
People love a good chance at earning some type of prize, and hosting a contest will increase engagement on both platforms. Additionally, you can save the history of your previous contests so that anybody who visits your Pinterest can see that you actively host giveaways.
This can help you earn more followers and keep people reading your blog for the next giveaway opportunity.
Use it as an "About" Section for Your Blog
If there is more than one author on your lifestyle blog, consider using Pinterest as an "About" section for the various authors. Create a board dedicated to telling people who run the blog and show their profile photos along with their names.
People enjoy reading content from faces and names they recognize, so use Pinterest as a springboard to get your name out to the public.
By posting author names on Pinterest, search engines may notice that one of your authors writes on a topic on the blog and will notice that the Pinterest board seems to match the theme. This may make both rank higher for searches.
Make Use of the "Pin" Button on Your Blog
Surely you have seen the tweet or Instagram button attached to blog posts. Did you know there is a "Pin it" button you can implement as well? This can make it easy for readers to save your blog post for later if they have Pinterest.
An added benefit is that every person who pins your article potentially exposes that article to more of their followers on Pinterest. This is a completely free and simple way to drive traffic to both your blog and Pinterest account.
Social media is growing exponentially, but few people focus on Pinterest. Most of the attention goes towards Instagram or Twitter, but Pinterest can be just as helpful in getting your new blog set up.
Grow your traffic organically today using small productivity hacks on Pinterest. Build multiple audiences within the same niche and then simply combine the platforms to combine your audiences.
Many bloggers lose motivation when seeing their website traffic die down but focus on leveraging other platforms to bring that interaction back up today.