Beauty is a billion-dollar industry with millions of people across the globe of all ages, ethnicities, lifestyles, and body types looking for ways to look and feel their best. Beauty bloggers are experts whose similar goal is to share their passion and knowledge of skincare, fashion, and lifestyle routines to uplift, inform and empower their fans.
Top Beauty Blogs and Bloggers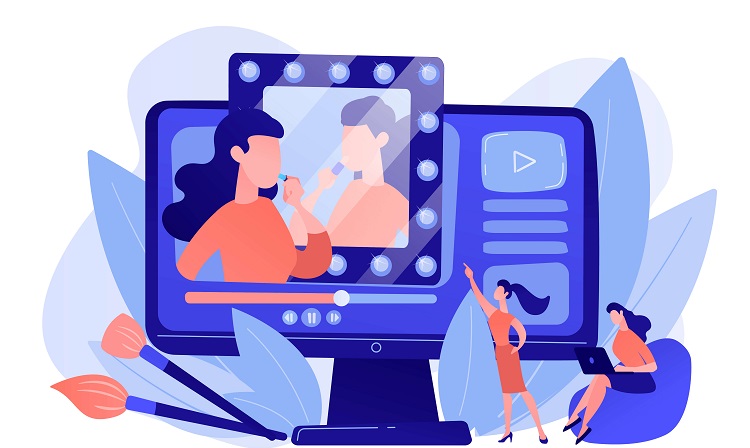 With so much information available at your fingertips, finding the right beauty products and content can feel overwhelming. These top beauty bloggers are experts in the world of lifestyle and fashion trends. If you want to know where you can find the most up-to-date information, here are the top 30+ beauty blogger sites.
Also, they can be an inspiration for you to start your own blog.
1. Glamour – Best Professional Beauty Blog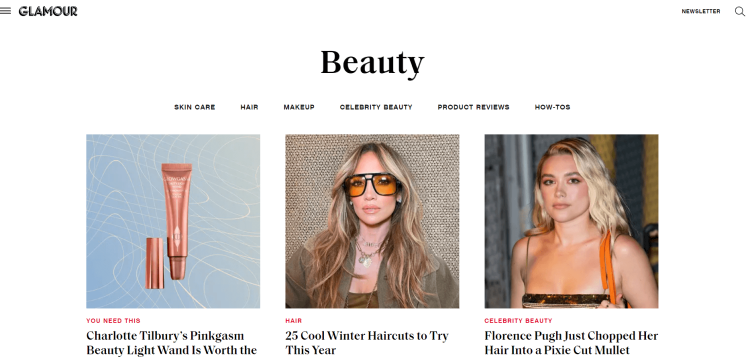 If you want the most up-to-date news on beauty trends, politics and entertainment, put Glamour on your must-read list. Available worldwide and in different languages, Glamour covers all the latest news and trends in fashion, beauty, entertainment, and culture.
If you want to know how to wear a button-down shirt or the beauty routines of leading celebrities, Glamour is a must-read. This highly popular site is leading the way in celebrating and empowering women.


2. Sephora – Best Beauty Product Blog

If you like Sephora beauty brand products, you will want to visit this page to shop for all your favorite brands. Sephora's website makes it easy to shop for all your health and beauty products from the comfort of your home. The pages are easy to navigate so you can quickly find what you are looking for.
Sephora is more than just an online beauty industry store. Their community page has over five million members and over two million posts so you can have authentic conversations on any topic with other Sephora customers. You can start a conversation, join a conversation or group, or watch informative videos by other beauty enthusiasts.
The site also provides valuable information on upcoming beauty events, services, and classes at your nearest location.
3. Into the Gloss – Best Beauty Tips Blog

If your looking for real-life beauty tips, Into the Gloss is worth a read. This site provides informative and entertaining stories, interviews, and motivational content to inspire and empower its readers. Designed for young adults, Into the Gloss touches on topics that millennials can relate to.
Along with its engaging content, Into the Gloss has its own beauty brand of products. Readers can shop for all the newest and most popular Glossier products on their online shopping page.
4. New Beauty – Best Beauty Advice Blog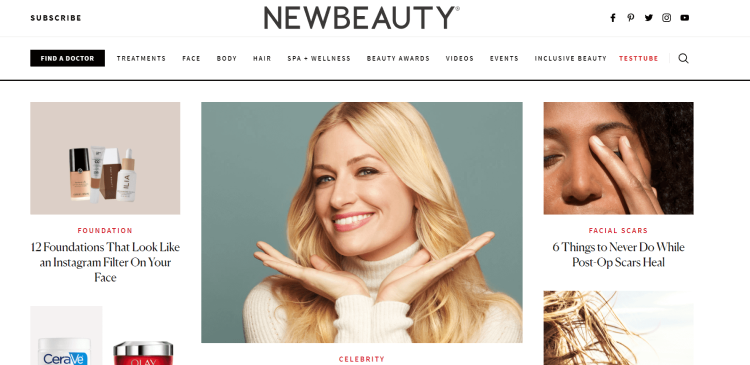 New Beauty is a diverse website covering a variety of beauty topics for women of every age, color, and lifestyle. Through their engaging interviews, best beauty blogs, feature stories, product reviews, and videos, all your beauty-related questions and concerns are addressed.
Along with the general content about face, body, and hair care, New Beauty also provides valuable information and videos on different cosmetic procedures and beauty treatments.
One of the unique features of this website is its Find a Doctor page. If you need a medical practitioner for a cosmetic beauty procedure done or a skin condition, you can find a reputable cosmetic dentist, plastic surgeon, or dermatologist in your area by visiting this page.
LEARN HOW TO MAKE $10K PER MONTH
Get My Book For FREE (Worth $15 on AMAZON)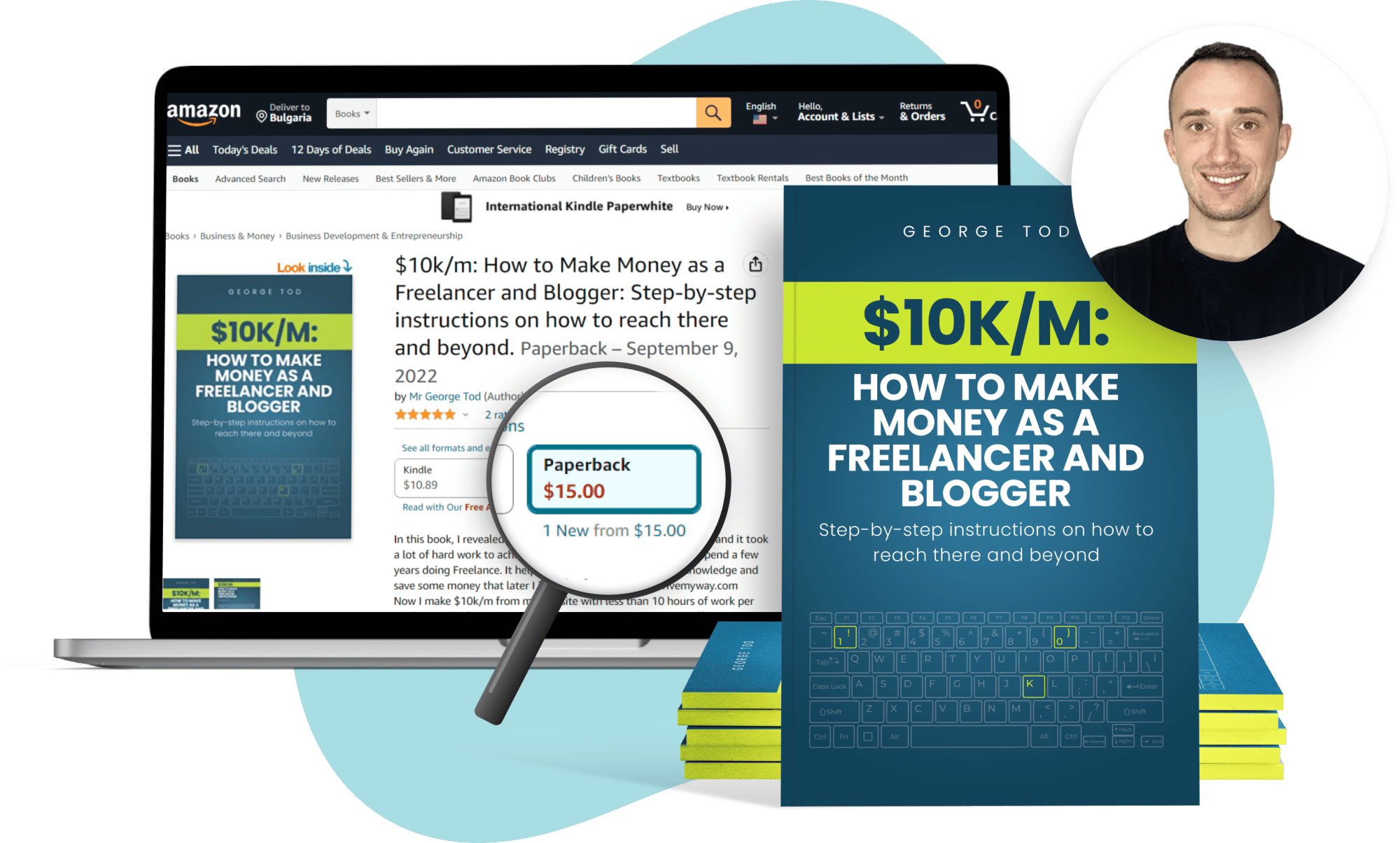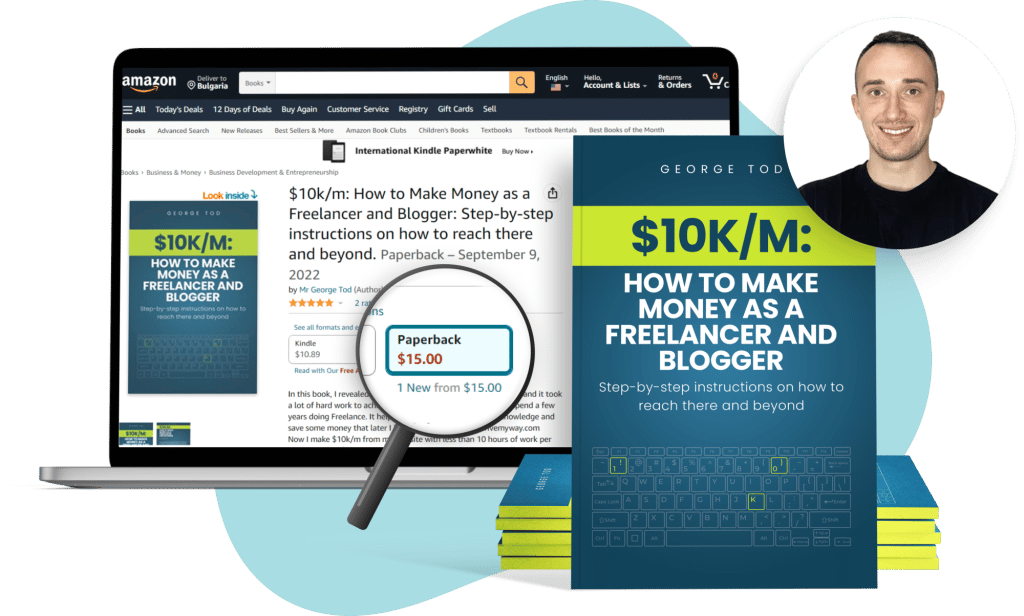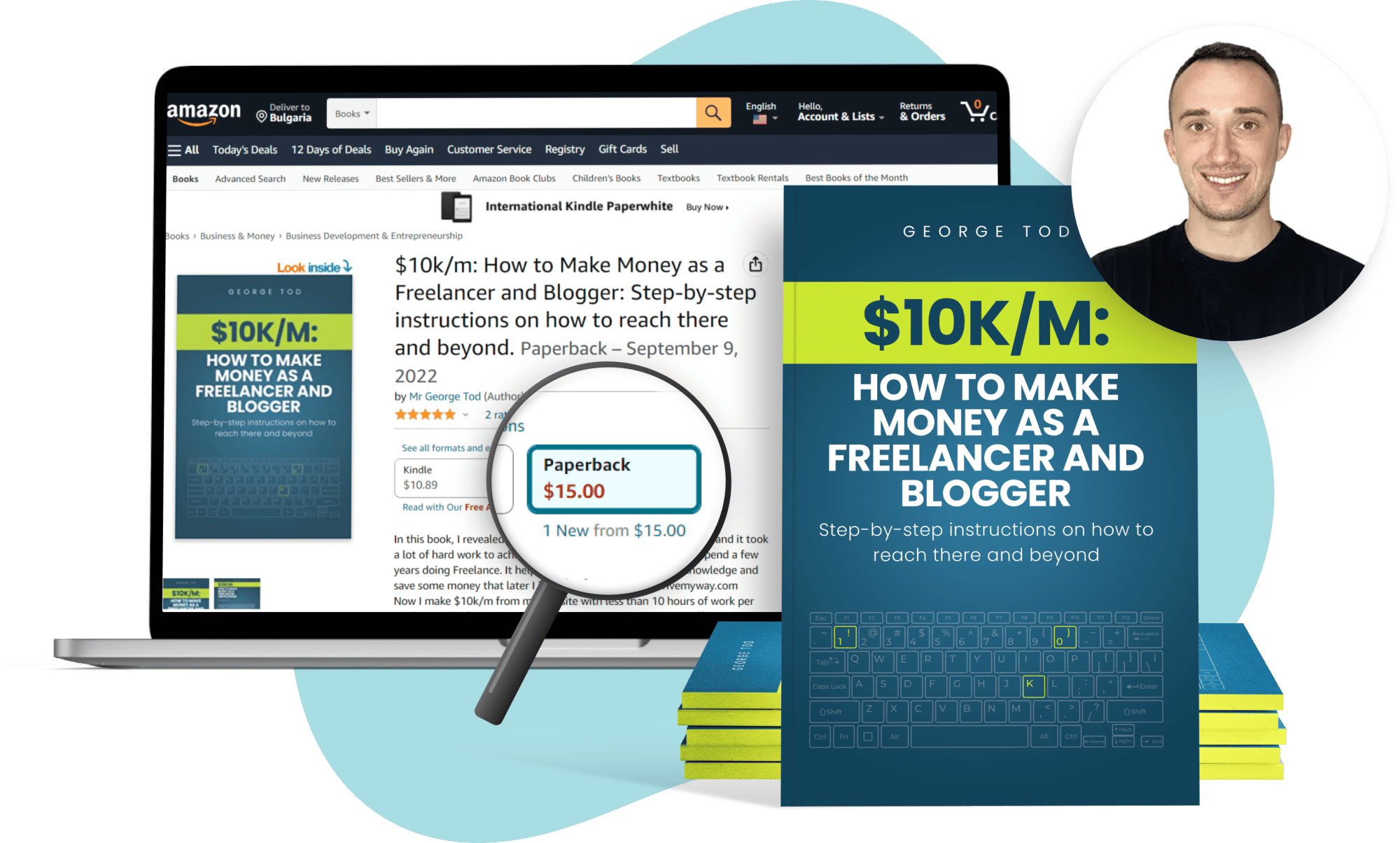 5. Araya Beauty – Best Aesthetic Beauty Blog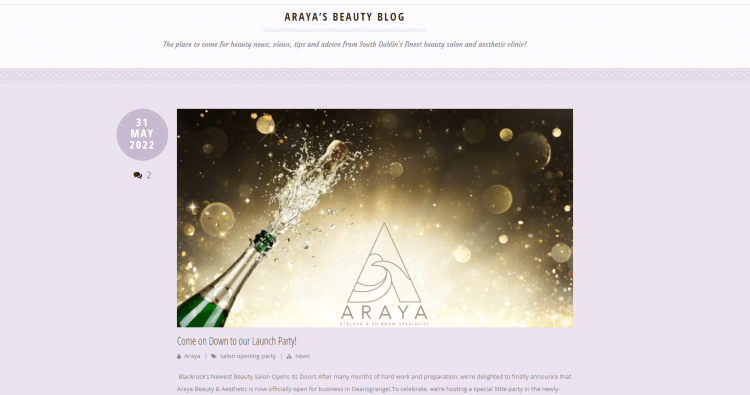 Well known in her native Thailand and adopted Ireland as one of the world's leading aesthetic beauty specialists, the Araya Beauty Blog is a treasure trove of useful gems ranging from traditional beauty salon treatments such as eyelash extension trends and microblading tips but it also goes deeper into the realm of aesthetic beauty by informing and education readers on the benefits for and use cases for increasingly popular treatments such as lip fillers, Profhilo and HIFI.
At the cutting edge of international beauty and aesthetic trends, you're bound to find a topic to your liking and if you're ever in town, you might also want to experience their expertise first-hand by booking a treatment of your own in their newly-relaunched Dublin clinic!
6. Wendy Rowe – Best Beauty Guru Blog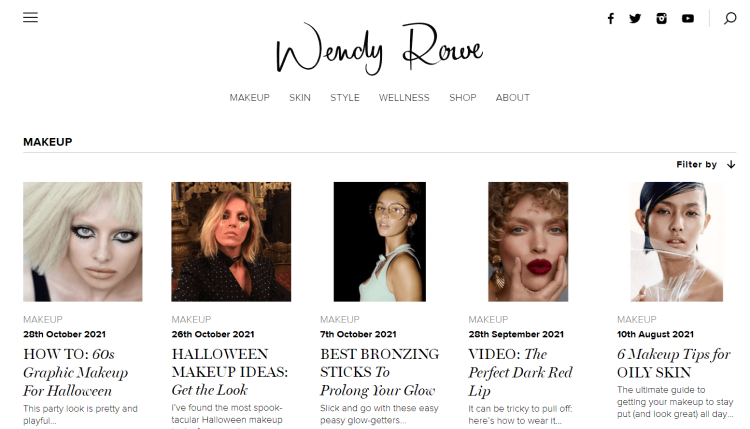 Wendy Rowe is a makeup artist guru and global influencer in the beauty industry. With over 20 years of working as a professional make-up artist for all the A-list celebrities and magazines, she has built an international reputation for her superior knowledge in beauty products and skincare routines.
She is now sharing her wealth of knowledge with her readers as one of the most prominent beauty bloggers. Wendy's regular features cover the latest fashion trends, beauty advice, makeup tips, recipes to promote glowing healthy skin, and immunity-boosting recommendations.
Knowing what the best products are for all your beauty routine needs, Wendy's site has its own store where you can shop for the best beauty and wellness products according to event or category.
7. PixiWoo – Best Plus Size Beauty Blog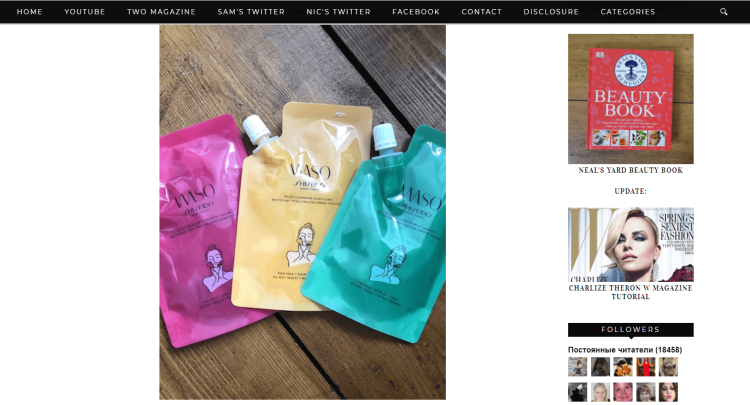 As a makeup artist, skincare influencer, and busy mom, PixiWoo is a proud plus-size 14 beauty blogger. Her site offers relatable and engaging product reviews and makeup tutorials for women of all sizes.
PixiWoo's site empowers and celebrates plus-size women by promoting body-positive beauty routines and products.
8. Shirley's Wardrobe – Best Popular Beauty Blog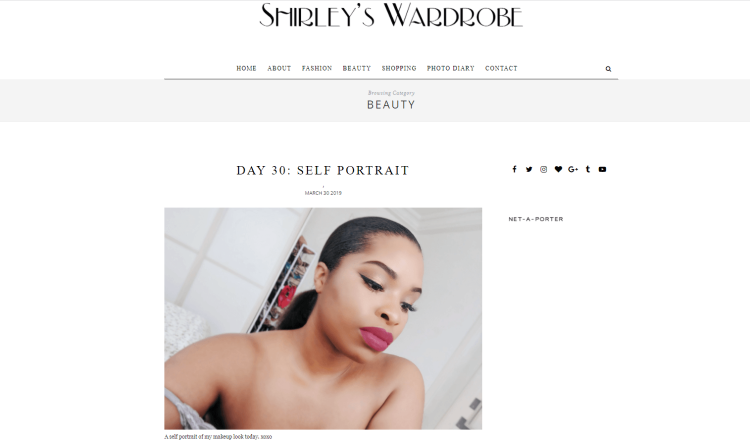 Shirley's Wardrobe is a popular beauty, fashion, and lifestyle blog that provides valuable tips, trend-setting updates, and valuable fashion updates for today's modern woman of color.
The owner of the site, Shirley started her beauty blog and YouTube channel as a way of connecting with other women with darker skin tones. Through her insightful blogs, video makeup tutorials, and product reviews, Shirley promotes positivity and natural beauty while engaging in meaningful social conversations. Her site is entertaining, uplifting, and empowering.
9. Budget Fashionista – Best Budget Beauty Blog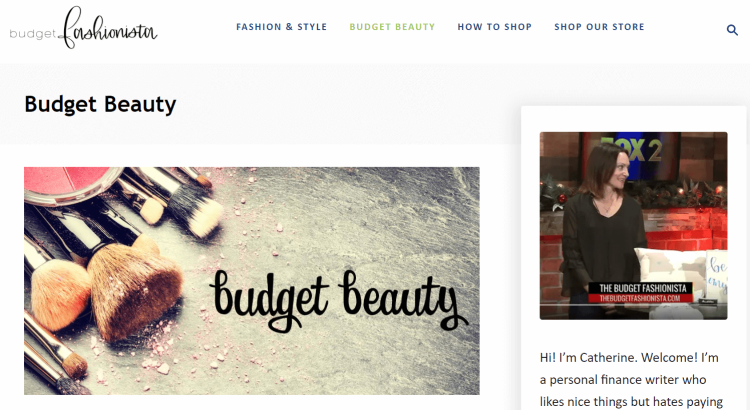 Wearing stylish, trendy clothes does not have to be expensive. Catherine, the owner of the popular budget beauty website Budget Fashionista, is a personal finance writer and beauty enthusiast who helps her readers find great clothes and accessories at affordable prices.
Regardless of your age, body size, or lifestyle, Budget Fashionista offers valuable, budget-friendly tips and information on all the latest trends in the world of fashion and beauty. From seasonal wear to everyday fashions and special occasion outfits, Catherine can help you look your best without maxing your credit cards. Budget Fashionista also has its own online store, Byrnie, where you can purchase beautiful, stylish fashions at regular and plus sizes at affordable prices.
10. Lisa Eldridge – Best Beauty Makeup Blog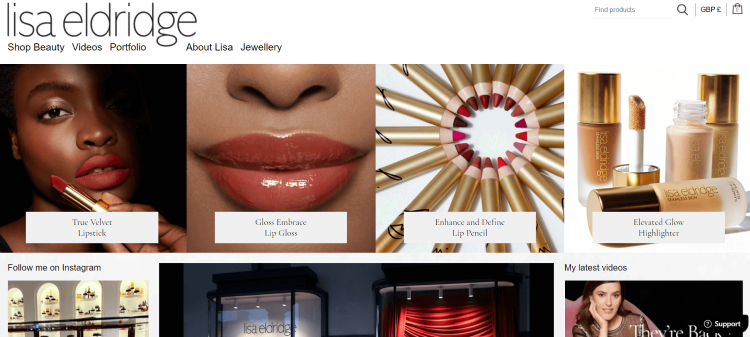 Lisa Eldridge is a renowned beauty and makeup artist who is recognized internationally by top glamour and lifestyle industry leaders for her knowledge and expertise in the world of makeup and skincare.
As one of the most well-known makeup artists and influencers, she has turned many famous celebrities and top models into glamourous beauties for special events and photoshoots. Her work is seen in many well-known magazines like Harper's Bazaar, Interview Magazine Antidote Magazine, Vogue, and Instyle.
If you're looking for the best eye makeup tutorial or revitalizing skincare regime, you will find them on Lisa's web page.
What is fashion and beauty without the right accessories to complete the look? Lisa Eldridge's website also has its own jewelry store where shoppers can buy beautiful 18-carat gold rings, baby rings, earrings, and special edition items.
11. 15 Minute Beauty – Best Scientific Beauty Blog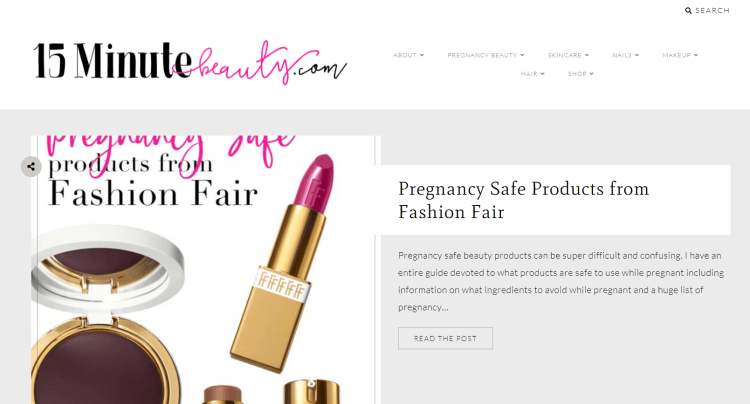 Not everyone has the time to spend hours every day on their skincare routine. 15 Minute Beauty.com provides insightful information on quick and easy beauty advice and makeup tips for every occasion and event.
Owner and writer of the popular site, Christine is a Pediatric Critical Care Doctor, busy mom to two young daughters, and beauty enthusiast. Through personal experiences and scientific research, Christine writes engaging and relatable content for all the busy women who want to look great without spending hours on their hair, makeup, and beauty schedules.
The website covers a wide range of everyday topics including skincare tips for pregnant women, acne-prone skin, anti-aging regimes, and outside sun protection care. The content is engaging, informative, and relevant to women of all ages.
12. A Style Album – Best Unique Beauty Product Blog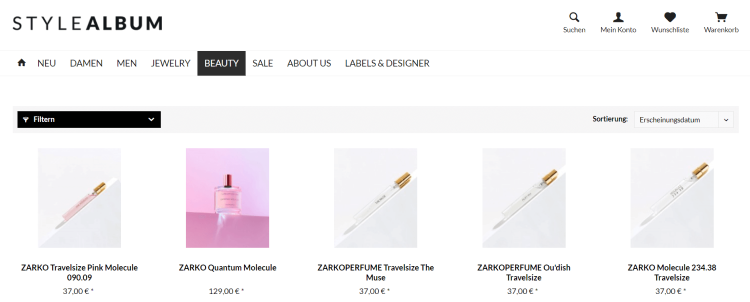 Beauty blogger Soo-Min Lee is known for her beautiful online beauty store products.
She traveled the world with a passion for finding a new formula and turned it into a unique collection of beauty products where today's modern woman can go to see all the latest beauty trends.
Not sure what to buy? Check out her online pages for the best beauty products.
13. Jackie Aina – Best Natural Beauty Blog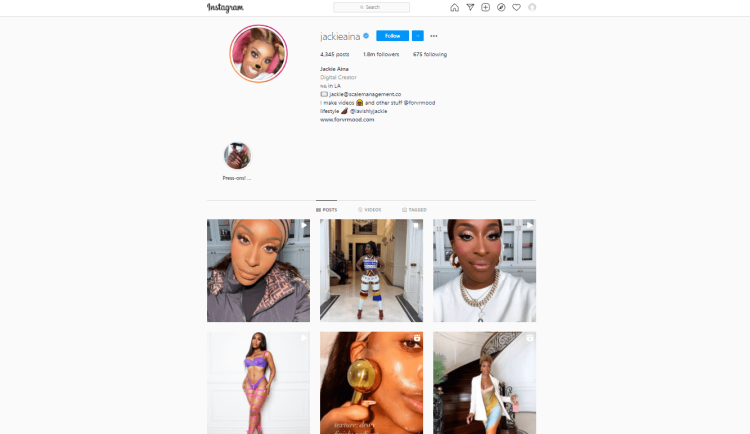 Jackie Aina is a professional makeup artist and YouTube sensation who has turned her passion and expertise in the world of beauty into a voice that inspires her fans. As a black woman, she uses her talents to create honest and humourous web content and YouTube videos for other women with darker skin tones.
Jackie creates the best makeup tutorials using her superior knowledge of the different makeup looks you can create with the right products. Her passion for creating engaging content and unapologetic glamour helps women all over the world gain confidence and see their own inner beauty.
Jackie is so well known as a beauty blogger that she has been featured in many well-known magazines including Teen Vogue, Harper's Bazaar, US Weekly, Allure, Glamour, and People to name a few.
14. Zoe London – Best Beauty Blog Ideas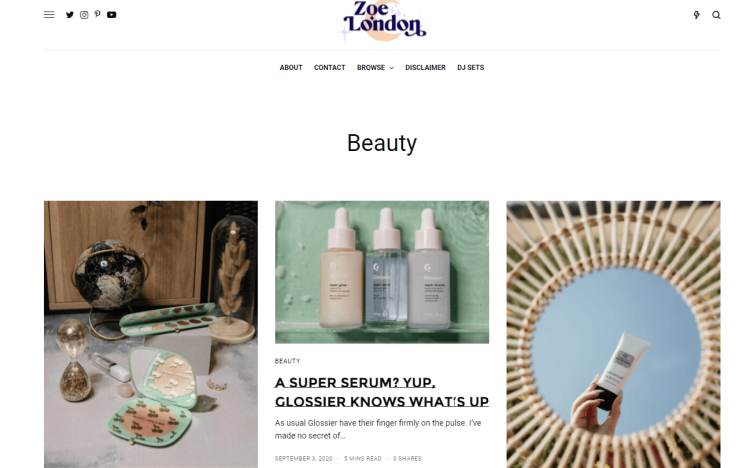 Zoe London is a professional DJ and lifestyle blogger who has taken her passion for beauty and travel and turned it into a dynamic website filled with creative content. Her engaging and authentic posts cover everything from aromatherapy to skincare while traveling.
As a professional DJ and beauty influencer who travels the world performing at different music festivals, Zoe has become an expert in skincare and makeup routines for any type of weather and climate. Her down-to-earth with her content and videos are not only informative but relatable to her fans.
15. Katie Jane Hughes – Best Beauty Blog Ideas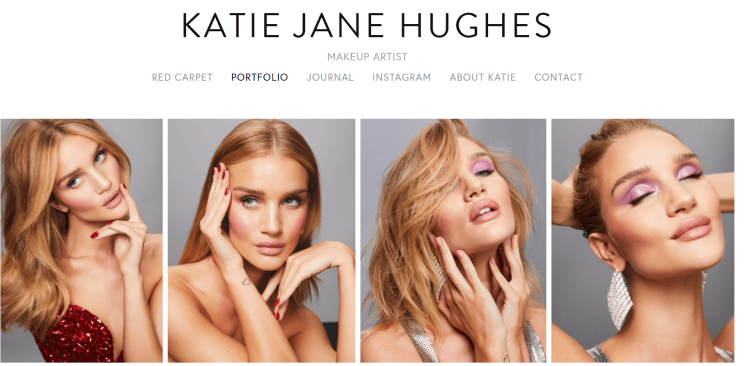 Katie Jane Hughes is an expert makeup artist and beauty blogger from New York. She has taken her passion and expertise for makeup applications and turned it into a beautiful website filled with valuable information and beautiful photos highlighting different makeup looks.
16. The Beauty of It Is – Best Drugstore Beauty Products Blog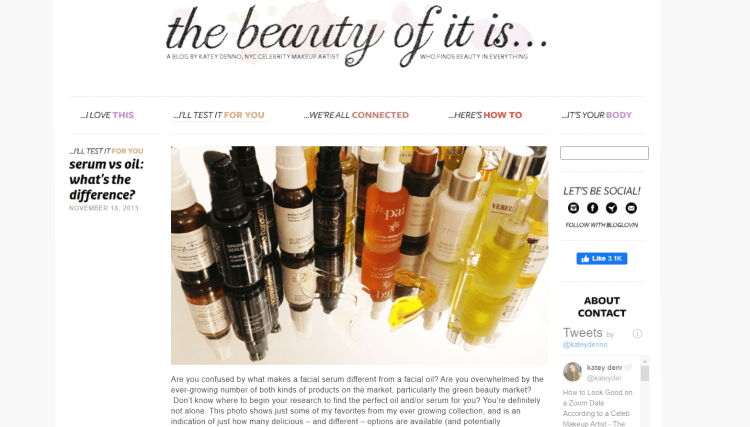 Celebrity makeup artist Katey Denno shares all her tips and expertise on the best make-up and skincare products to protect your skin.
Katey's content covers a variety of topics including diet and nutrition, makeup tips for acne-prone or blemished skin, product reviews, and oral care. She can help you look and feel your best inside and out.
17. The Sunday Girl – Best Beauty and Skincare Blog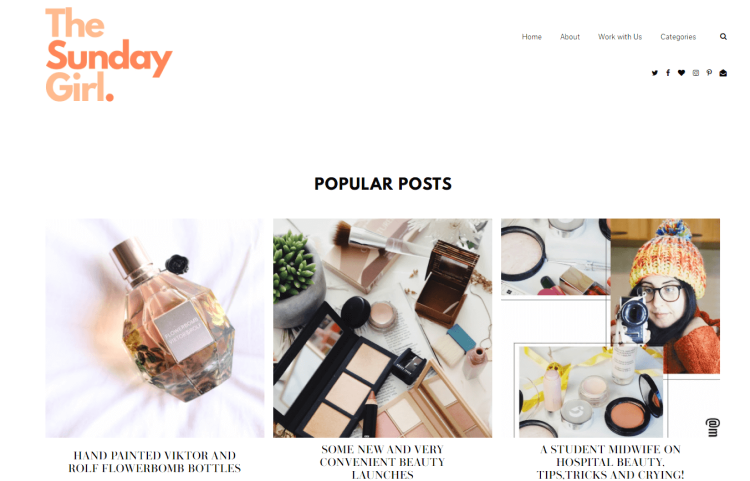 The Sunday Girl is a beauty website that has been educating, entertaining and empowering its readers for over ten years. Owner and writer Adrienne Sondag is a beauty blogger who started the site after working in the cosmetics and beauty industry and developing a love for makeup and skincare. Today, she turns that passion into a relevant and engaging blog that covers the latest news on beauty products including makeup, makeup brushes, perfumes, facials, and other skincare products. Her reviews, budget beauty tips, and personal stories captivate the reader while providing genuine DIY beauty recommendations.
As someone who is enthusiastic about beauty, Adrienne invites other lifestyle bloggers to join forces with her as a regular contributor or guest writer to her site. If you have your own blog post ideas to share, Adrienne wants to hear from you.
18. Crazy Nailzz – Best Nail and Beauty Blog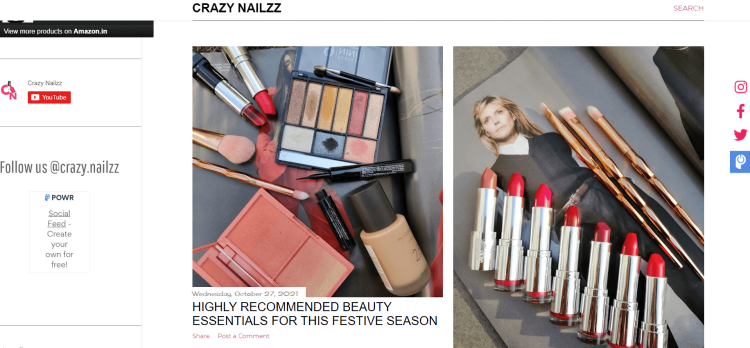 Crazy Nailzz is a beauty website that specializes in the latest nail care, trends, and products. Their content is entertaining, informative and covers a variety of interesting topics.
If you are looking for the latest in nail polish colors or designs, visit Crazy Nailzz for the latest blog posts and YouTube tutorials on how to create your own beautiful nail art designs.
Readers are also invited to share their blog post ideas by writing interesting stories or reviews. as a regular contributor or guest blogger.
19. Hyram Yarbo – Best Green Beauty Blog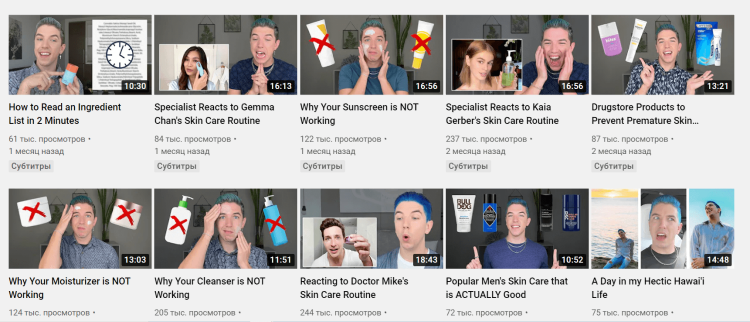 Hyram Yarbo is a Generation Z organic beauty blogger and social influencer who has gained a massive following quickly for his unbiased advice and natural tips on skincare. As a leading expert in the organic beauty field, he is authentic and has a no-nonsense approach that his fans adore. Through his open communication and engaging videos, Hyram shows you how to look and feel your best.
Since first taking the beauty world by storm, Hyram has developed his own brand of natural beauty products. His skincare line is made of natural, high-quality, and eco-friendly ingredients to help improve the look and feel of your skin.
His innovative brand of clean beauty products and their packaging are all made exclusively from sustainable resources that do not harm the environment or surrounding communities. The products are affordable and guaranteed to provide maximum skincare and beauty results.
20. Marcela Alcala – Best Asian American Beauty Blog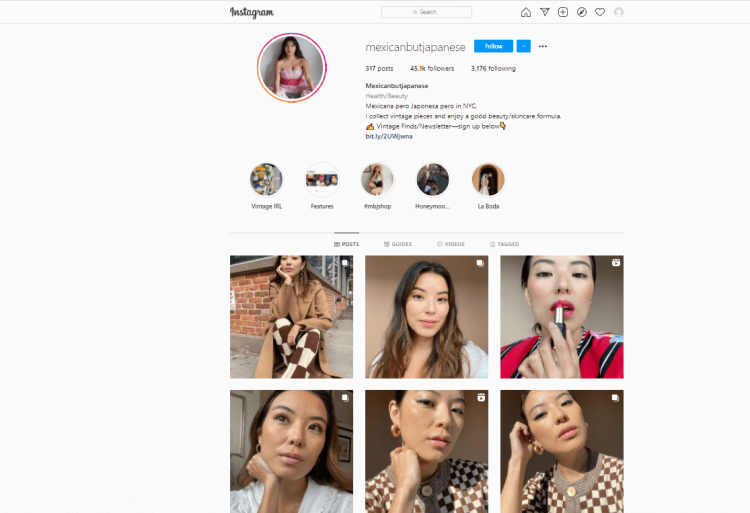 Marcela Alcala is a beauty blogger who is breaking boundaries in the beauty industry with her inclusive content and makeup tips. She and her mom Norma are the mother-daughter duo behind the popular site La Bouche Rouge Paris.
Their engaging lifestyle tips and authentic stories have inspired fans of all ages across the globe. Their makeup and skincare tips celebrate diversity, aging, and family.
21. Allure – Best Health and Beauty Blog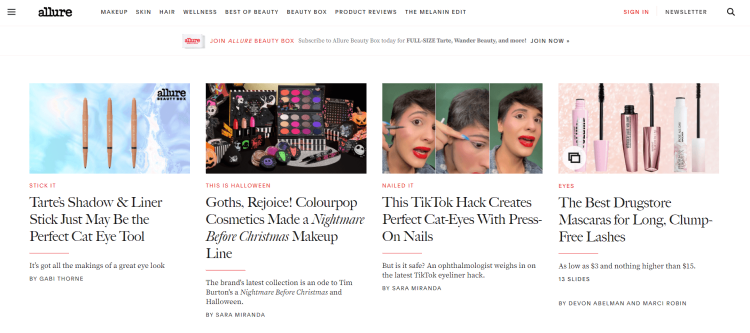 Allure is a digital version of a popular beauty magazine. The site covers an abundance of beauty products and skincare tips. Everything you want to know about the latest makeup techniques, natural beauty products, fashion trends, and celebrity beauty secrets can all be found on this vibrant website.
The site empowers and celebrates the diversities of our communities. As an inclusive page, Allure beauty topics and hair care content are written for every skin tone, gender, and body size.
22. Byrdie – Best High-End Beauty Blog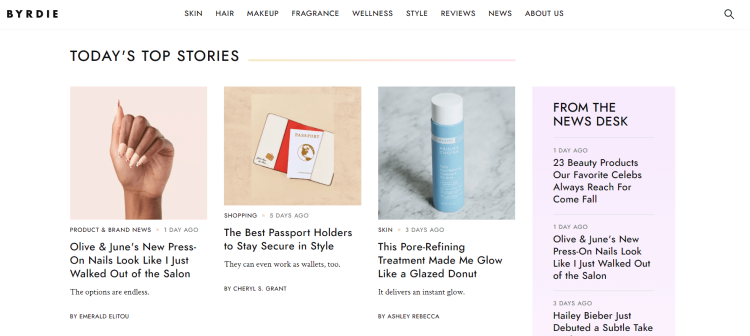 Since its beginnings in 2013, Byrdie has become one of the biggest fashion and beauty websites on the internet. The site boasts over nine million readers monthly and thousands of posts produced by the best writers in the industry.
Byrdie's mission is to empower and celebrate diversity and individuality by publishing natural beauty content that is designed to uplift, empower and inspire their readers.
As one of the best beauty blogs, Byrdie's team of prestigious writers covers an endless list of lifestyle and DIY beauty tips including skincare, body art, and piercings, hair color, cuts and styles, makeup artist advice celebrity news, and the latest trends.
23. Total Beauty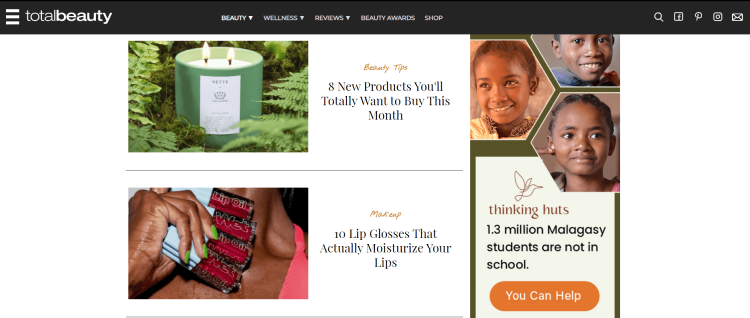 Total Beauty is a dynamic website that covers numerous health and beauty topics. While the informative site provides regular feature articles on skin, hair, and nail care, beauty tips, and recommendations on different makeup looks, it also covers a variety of health and wellness topics not covered by other online bloggers. Some of these topics include postpartum health and wellness products, the latest fitness crazes, and sexual wellness.
The content is not only informative but also positive. It is designed to connect readers through genuine and organic beauty conversations.
24. Function of Beauty – Best Clean Beauty Blog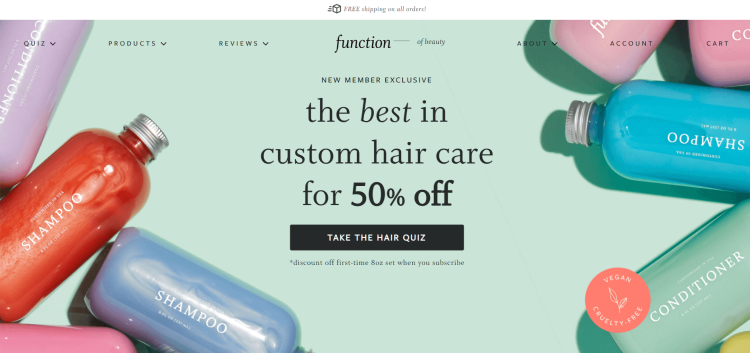 Function of Beauty is an innovative hair, body and skincare blog that produces unique and environmentally sustainable organic beauty products. Their award-winning clean beauty products include shampoos, conditioners, body washes, lotions, and serums.
Function of Beauty was started in 2015 by Josh, Zahir, and Hien to fill a green beauty void in the market for natural, personalized hair and beauty products. Knowing everyone is different and has their own unique goals with personal care routines and solutions, the founders are committed to creating natural products that meet those unique needs. Their authentic, environmentally eco-friendly production plant is a first in the industry.
The website offers a variety of scientifically proven, dermatologically tested products for all hair and skin types at reasonable prices. Readers can also develop their own customized hair care products. The site's online hair quiz will help you find the right formula for your organic beauty hair solutions.
25. Amelia Liana – Best Beauty Trend Blog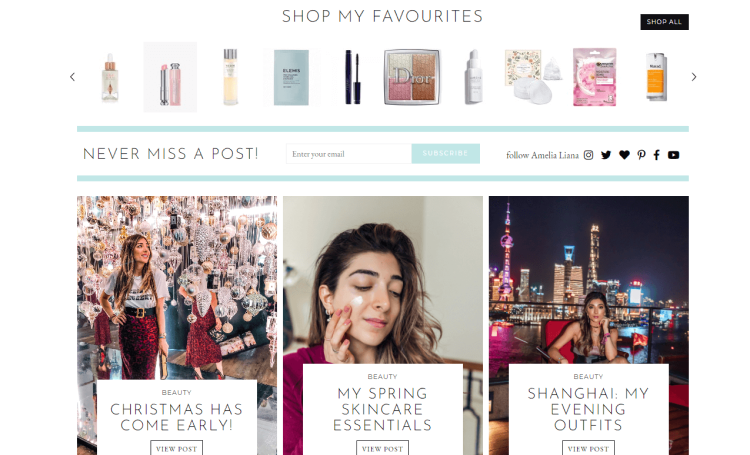 Amelia Liana is a fashion icon and popular lifestyle influencer. Her popular fashion posts and globetrotting tales attract millions of viewers to her blog, social pages, and YouTube channel regularly.
With her impeccable taste and eye for the latest trendsetting wardrobe and accessory choices, this popular blogger's written content, beautiful photos, and YouTube videos will have you looking like a modern-day warm fashionista while observing the northern lights in Finland and looking refreshingly cool while sipping wine under the hot sun in Italy.
Along with fabulous wardrobe advice, Amelia covers other lifestyle topics in her posts including trendy makeup looks, delicious, must-try recipes, and DIY beauty spa solutions.
26. The Natural Beauty Workshop – Best Clean Beauty Blog

If you are looking for a site that offers a wide range of products, recipes, and advice on natural beauty and lifestyle products, add The Natural Beauty Workshop to the top of your favorite list.
The unique and refreshing site offers an abundant list of homemade beauty and health products and recipes made of natural, chemical-free ingredients. The products come from professional beauty manufacturers, aspiring artisans, and soap makers from all over the world.
From bath balms to baby food, there are endless options for living a greener and healthier lifestyle. The Natural Beauty Workshop shows you how to create products that improve your skin and health organically and affordably.
Not only are the products better for you and your loved ones, but the eco-friendly ingredients used to make the clean beauty products are good for your community and environment.
27. Gemma Louise – Best New Beauty Blog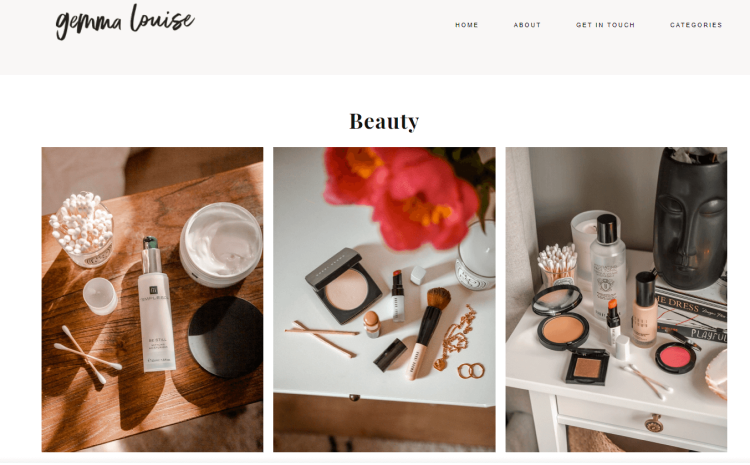 Gemma Louise is a relative newcomer in the beauty blogging world. This UK vlogger covers a variety of fashion, lifestyle, and beauty topics on her YouTube channel and social sites.
Since starting her career as a beauty blogger in 2018, her regular fashion videos, blogs, and photos are seen by thousands daily. During her career, she has gained a large following of fans who look to her for the latest in fashion trends and beauty tips.
Along with her great clothing and accessories choices, Gemma Louise enjoys cooking and likes to share her favorite recipes on her blog. This rising star in the world of beauty and fashion continues to uplift and engage viewers with her eye for trendy fashions and positive energy.
28. My Beauty Bunny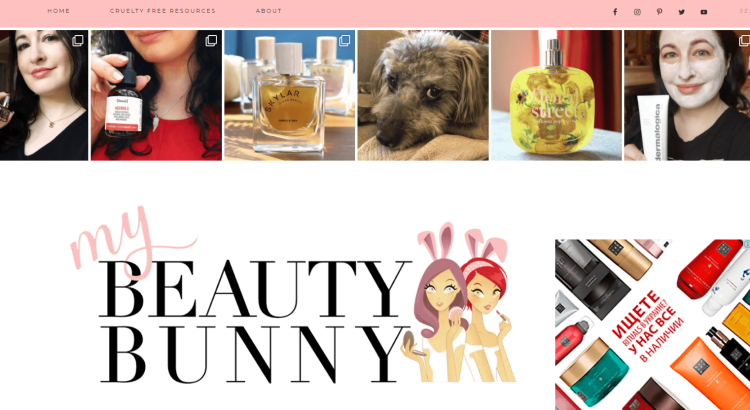 This award-winning lifestyle and beauty site promotes natural beauty products and skincare brands made from animal cruelty-free companies. Although the Los Angeles website owner is not vegan, the site has a section exclusively for her vegan fans.
Owner and founder Jen Mathews is a beauty blogger and social media and marketing expert from Los Angeles California. She created this lifestyle site to promote and advocate for lifestyle products and natural brands that did not use or support animal testing to manufacture their goods.
My Beauty Bunny has posts articles regularly about animal testing which are designed to educate you the reader so you can make informed decisions about the products you buy. Her website also offers information on different ways you can help lend your voice to end animal cruelty in the beauty industry.
29. Prime Beauty Blog – Best Middle Age Beauty Fashion Blog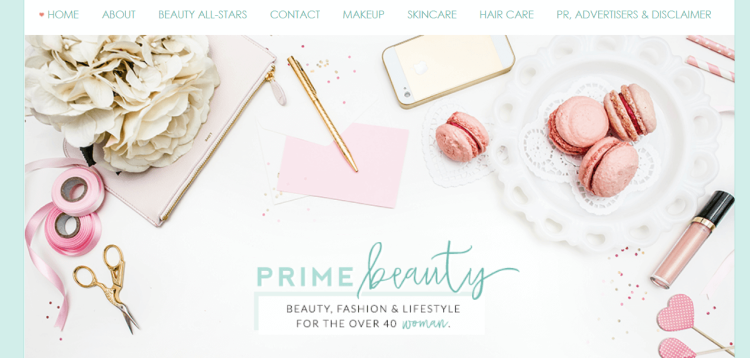 Prime Beauty is a site created exclusively for women over 40 years. Cindy, blogger, and editor of Prime Beauty encourages and promotes optimal lifestyle habits and anti-aging tips for women over 40.
Life doesn't stop as you age. Through their packed online pages filled with valuable blogs about mature skincare, makeup, lifestyle opportunities, makeup tips and trick, recipes, and product reviews, the blog offers helpful tips and resources for living your best life and finding the right anti-aging products for women 40 years and older.
So if you are over 40 and want to know what is the best nail polish to wear or what skincare products are best for dry skin, this site is the perfect online webpage to visit. On top of an abundance of valuable and insightful information, the award-winning website offers giveaway contests and a regular newsletter.
30. Outspoken Beauty – Best Beauty and Wellness Blog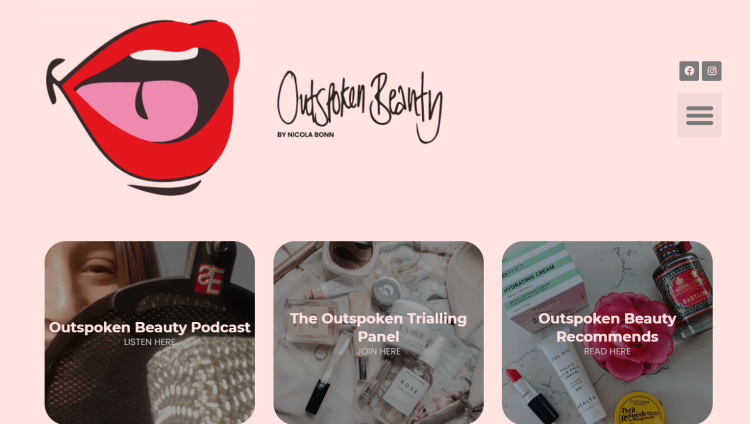 Outspoken Beauty is a popular UK podcast and website that inspires and engages listeners in important beauty, health, and wellness conversations. Every week thousands of people log in to listen to the authentic lifestyle and beauty dialogues. Her viewers are invited to join in the conversation and share their honest opinions and inspiring stories about what matters to them when it comes to their beauty and lifestyle routines.
The host and owner of Outspoken Beauty, Nicola Bonn is a professional radio broadcaster and beauty blogger who is using her voice to break down the myths and stereotypes surrounding aging and anti-aging skincare.
Through her honest, no holds barred commentary, advice, and stories, Nicola is determined to change the narrative of anti-aging lifestyles by replacing the outdated term with healthy-aging.
No beauty or lifestyle topic is off-limits in her written content and podcasts. As a blogger and podcast broadcaster, Nicola's mission has always been and continues to be about encouraging inclusion and diversity in her podcasts. She wants her conversations to engage, represent and support people of all ages, body types, ethnicities, and abilities.
31. SkinStore – Best Beauty Brands Blog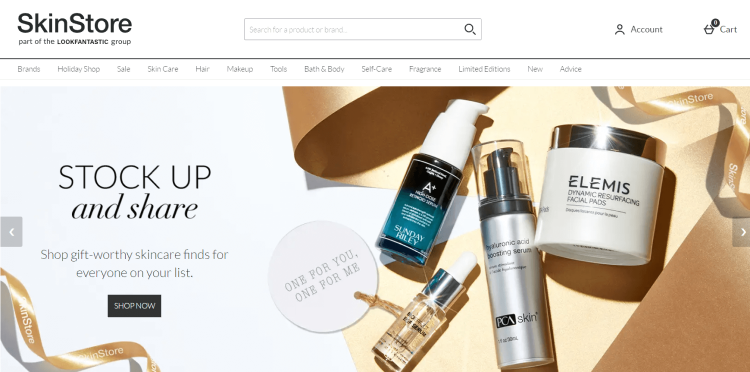 The SkinStore is an online store that offers everything you could need or want for your health and beauty routines.
Their vast selection includes cosmetics, skincare products, sexual health products, hair care, home spas fragrances, self-tanners, supplements and so much more.
Along with an endless selection of top brand name lifestyle products, SkinStore offers beauty advice on different topics including healthy skincare habits, supplement usage, and tips for getting rid of unpleasant skin conditions like arm bumps and callouses.
The SkinStore is your one-stop-shop for all your health and beauty needs.
LEARN HOW TO MAKE $10K PER MONTH
Get My Book For FREE (Worth $15 on AMAZON)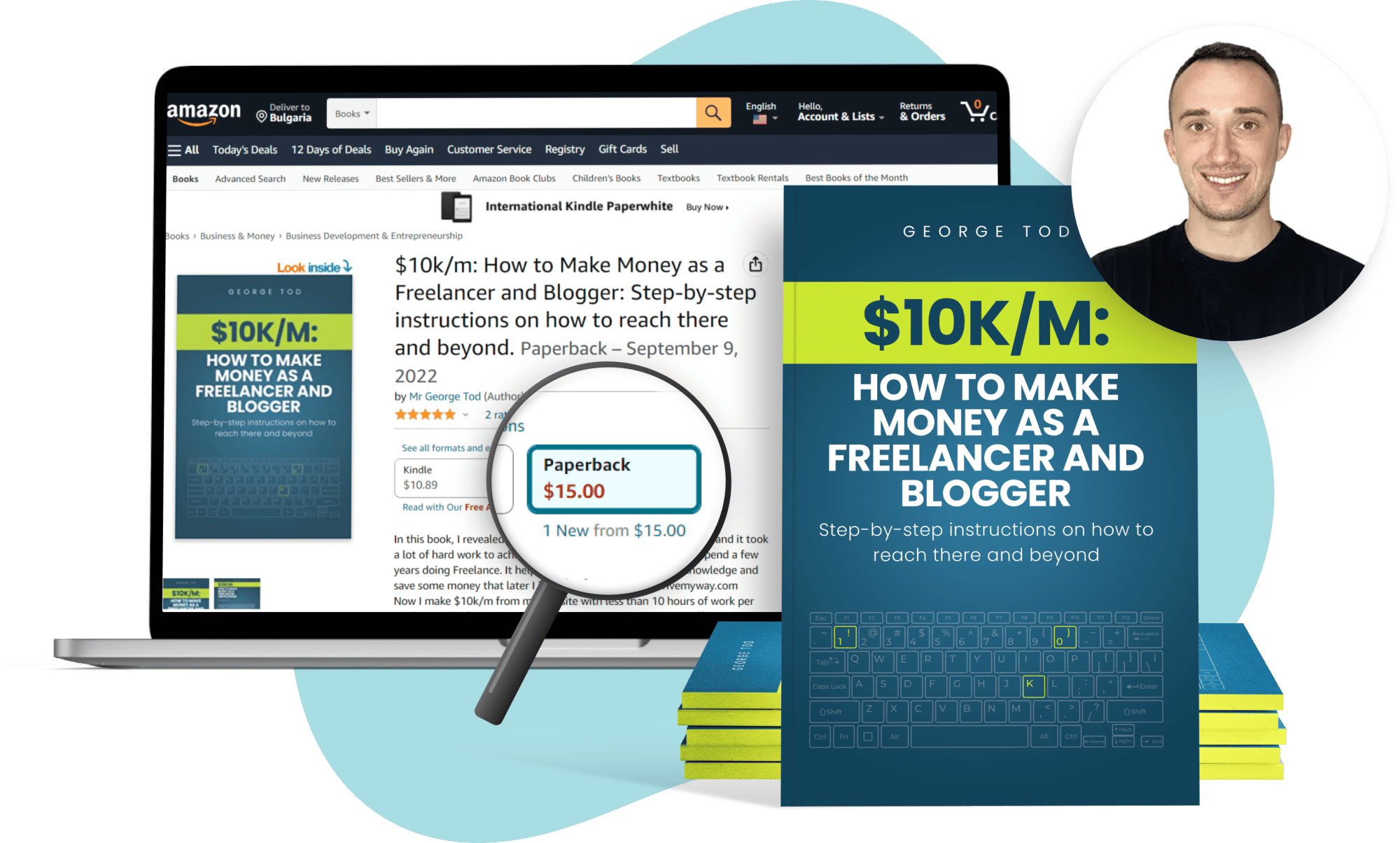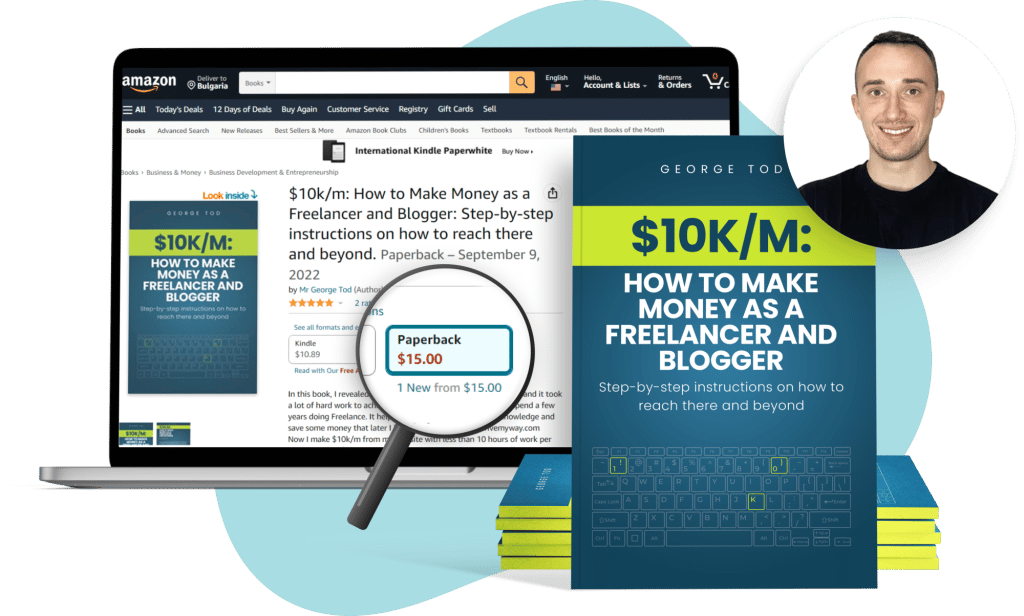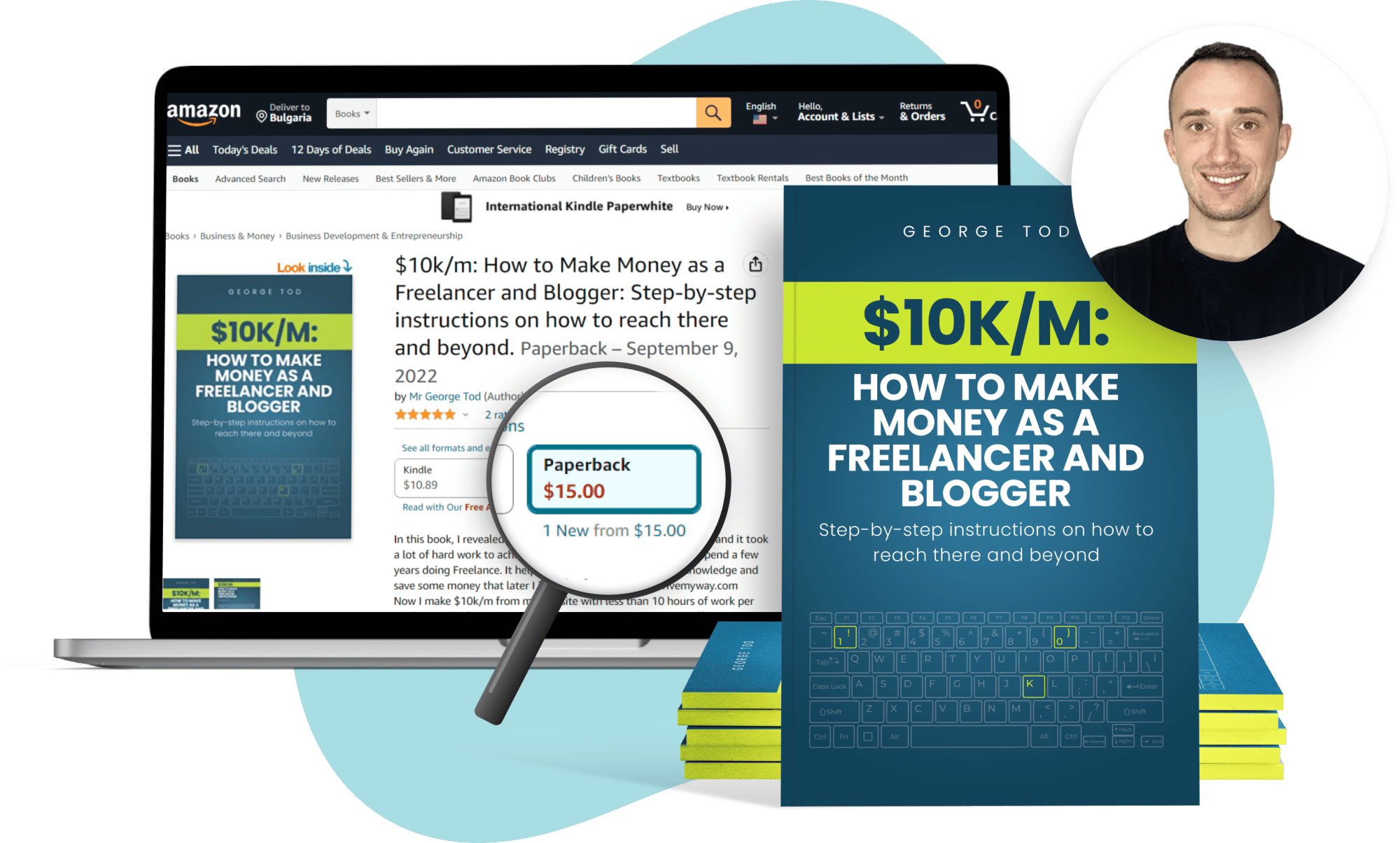 What are the best WordPress themes for beauty blogs
The best WordPress themes for beauty blogs for 2021 are:
Beautiful Pro
FashionBlog
Divi
Avada
Glam Pro
Jupiter
Nexus
Aesthetic
Kustrix
CoolStuff
Style
FAQs
Who is the best beauty blogger?
Huda Kattan is a makeup artist and beauty blogger who has taken her passion for beauty and turned it into a million-dollar business. Through her online website and social pages, she shares all her beauty knowledge with millions of followers.
She has also created her own line of beauty products with a catchy name Huda Beauty.
Who is the most famous beauty YouTuber?
Yuya is a popular YouTuber and beauty vlogger from Mexico. Currently, she has the highest number of followers with almost 25 million followers on her YouTube channel and millions on her social media pages. Yuya has developed a loyal following with her down-to-earth vlogs and relatable beauty blogs.
What do beauty bloggers blog about?
Beauty bloggers share their knowledge and passion for fashion, skincare, makeup, hair, and nail care. Whether blogging about the latest trends or sharing how-to tutorials, beauty bloggers, use their online and social platforms to update and engage their audiences on all topics related to beauty.
Who are beauty influencers?
Beauty influencers are fashion, makeup, skin, nail, hair, and lifestyle experts who have a passion for creating healthy and vibrant beauty looks. Their superior knowledge and eye for finding the best clothing trends and beauty products along with their desire to share their experiences with the rest of the world have made them top role models and mentors in the beauty industry.
Is Byrdie a blog?
Byrdie is more than just a blog for beauty advice and fashion tips. With over ten million views to their digital publication each month and a team of the best writers working for the site, Byrdie is an online beauty and lifestyle billion-dollar empire.
Which are the most favorite beauty personal care bloggers on social media?
Currently, the most favorite beauty personal care bloggers on social media are:
Gigi Hadid
Ankita Srivastava
Kendall Jenner
Naina Ruhail
Magali Vaz
Nilu Yuleena Thapa
Shreya Jain
Urvashi Kumar
Himani
Debasree
All the most favorite influencers are leaders in their communities and are reaching millions of people from around the world.
What is the Best Beauty and Fashion blog for Older Women?
Fab Over Fifty is the best beauty and fashion blog for older women. The engaging content is designed exclusively for smart women over 50 who continue to live a vibrant and healthy lifestyle. The blog covers all the latest anti-aging skincare routines, trendy fashions, hairstyles and nail care, and cosmetic treatments.
Beauty is a billion-dollar industry that impacts people all over the world and of all genders, races, ages, lifestyles, and body types. Beauty bloggers are industry leaders who create their websites to help their online audience stay up-to-date with all the latest news and trends while promoting body positivity, inclusiveness, and diversity.