Digital nomad, sounds rather exotic, but what is it? Well, it's a pretty simple concept, being a digital nomad is being someone who can work online, while on the move.
These days, when so many of us work on the Internet, it really doesn't matter whether we're in our own homes, at the cafe down the road, or on the other side of the world. We can get the job done regardless of location, as long as we have a laptop and an Internet connection.
Nowadays Internet connectivity is vastly better than it was even a few years ago. Most hotels now offer free wi-fi as standard, as do most cafes and bars and even many towns and beaches. The thought of traveling the world while earning a living seems like a pretty great way to live!
What are digital nomad jobs?
Working your way around the world isn't a new concept. Many people, particularly students taking a gap year have done this in the past before the digital transformation expanded the possibilities.
Fruit picking around Europe has always been a popular way to see some sights while earning money, then moving on to another spot. These days though, there are many more options as working remotely online becomes increasingly easy and popular.
There's now a wide range of options when it comes to jobs that suit digital nomadism and not all of them require specific skills or qualifications, so if you fancy taking up a digital nomad career and enjoying some travel, then it's never too late to take the plunge and experience a new way of life.
Digital nomadism could be a way to enhance your daily life. Pick up your laptop and work from a local beauty spot or a cafe you've never tried before.
It could be fun to take a few trips overseas, spend a week working from a hotel balcony with a view of the sea, or it could be a whole new way of life, permanently traveling from place to place, funding your travel and accommodation with your nomad job.
How you work, when you work, and where you work, is up to you!
How to find digital nomad jobs?
With the COVID-19 pandemic, many of us have suddenly had to work from home and not in our offices as we usually would.
Many businesses have realized that this is actually not as complicated as it might have been, the changeover happened fast because it had to, and we all adapted to remote work quickly, utilizing online tools for shared workspaces and communication.
In addition, business owners have seen some advantages to having a remote workforce, not least the reduced costs for premises.
So now is perhaps the best time to approach your own employer to see if a nomadic working style would be suitable for your current role.
The thought of moving from an office-based role to taking your job around the world is a big step, but the change from working from home, away from the work's premises, to working from a variety of locations, really isn't that big a deal, as long as you ensure you're always connected and pick destinations that don't have issues with a cell phone and Internet connectivity.
But perhaps you don't currently have a job. Maybe you're a student considering a digital nomad career, or perhaps your job is not currently portable, such as a chef in a restaurant, a factory worker, or a courier.
If so, and you have your heart set on a nomadic lifestyle, then it's time to start thinking about a change. Luckily there are many resources available to help you find work. There are plenty of recruitment sites out there listing full and part-time jobs and since the pandemic, there is an increased number of remote working opportunities.
As well as this, there are many sites that solely list remote work, focusing on the huge number of freelance digital entrepreneurs offering services worldwide, with no boundaries. Become a self-employed freelancer, and you can work wherever you like.
You set your own rules, and as long as you get your work done, and are available to communicate with your clients, it's no business of anyone's whether you're working in the United Kingdom, New Zealand, or Abu Dhabi.
Across these online job sites you'll find a wide range of job types, and differing contract lengths, so if short jobs suit you best, you can focus on picking up tasks that will only take a few hours, or you may prefer longer contracts that bring you some steady work, and a steady income, for the longer term.
We'll look at some of these sites in more depth later on in the article.
Digital nomad jobs for beginners [no experience] 2023
If you've dismissed the digital nomad lifestyle because you felt you didn't have the relevant skills or qualifications, then you can think again. There are actually plenty of jobs you can do that don't require you to have years of experience or a long list of advanced qualifications.
Data entry specialist
Data entry is the most basic of jobs, it's repetitive work, and you're usually taking on a time-consuming task. It requires only the most basic of IT skills, so it's usually one of the lower-paid online jobs, but if you're methodical and a fast worker, it can be a great way to pay your way during your travels.
The tasks are generally easy and straightforward, and if you put the hours in, and keep your expenditure low, it can work out as a legitimate option.
There are many situations out there where data from paper needs to be converted to a digital format, so you'll find a good availability of data entry positions available. You may not make a huge sum of money from data entry, but to balance that out, you could also work from a country with a lower cost of living.
There are plenty of tropical paradises out there that are very cheap places to live.
Social media poster
So you're always posting your news and views on social media, so why not use that skill to make money as a social media marketer? If you know your way around social media sites and understand how they work, then you can put this knowledge to good use by becoming a social media poster for a business.
Every business these days needs a presence on social media, but it can be very time-consuming to put up new posts and respond to any comments. For a business owner, it can be a real inconvenience, often falling by the wayside or becoming an afterthought that's looked at only once in a while.
That's why many business owners prefer to hire someone to take all their social media marketing requirements off their hands.
With some knowledge of the business and some creativity and writing skills, you can easily take care of their posts, even creating them in advance to post on a schedule and check for any comments or queries to deal with.
By taking on more clients you can build a large and robust business, cutting out the 'all your eggs in one basket' issue, and it's certainly something that can be done remotely from any location with an Internet connection.
Online English Teacher
Another skill you most likely already possess if you're reading this article is knowledge of the English language. A skill you can share with others who are not native English speakers.
By teaching English classes online, you can take lessons from anywhere you choose, you'll just have to be available at particular times if you're running live classes, so the time zone of your destination may be something to think about.
Running a live class from your hotel room at 3 am because it's late afternoon for your students, may not go down well with the guests in the next room.
This is one job that you will need to think about in advance as you do need a qualification for this one. You'll need a TEFL (Teaching English as a Foreign Language) qualification of at least 120 hours from an accredited course provider.
But once you have this under your belt, you're all set to go. As more and more people get online, the demand for online teachers increases and so there is an increasing need for online English teachers.
Online Tutor
If you have any skill or ability, you can use the internet to tutor others in your particular skill. It could be a traditional subject that you have an in-depth knowledge of, such as maths or history, and so you could offer online tutoring for children aiming for their qualifications.
But think outside the box too. Many people love to learn new skills and offering online tutoring is a great way to reach a wider market than simply teaching people in your local area in their home or yours. Could you teach someone to play an instrument?
Do you have great DIY skills, IT abilities, or car maintenance skills that you could pass on to others? Maybe you could teach painting techniques, flower arranging, papercrafts, and baking? The list really is endless and just about all of us have some sort of knowledge we could pass on to others.
Translator
If you know more than one language, then working as a translator could be a good option for you. When you think of a translator, you may picture someone conveying a live conversation between two people who don't speak each other's language, but there are plenty of online translations needed too.
Many books are translated into other languages, legal and business documents, and text for social media posts, blog posts, and much more. Translation work is also good if you don't have the best Internet connection as the work itself isn't reliant on a constant fast connection.
You could receive the document to be translated, head out into the countryside or go to the beach to work on it, then return to your accommodation to send the completed work to the client.
Transcriber
Transcription is another job that requires no specific skills or qualifications. The job of a transcriber is to turn spoken words into text, so you'll be listening to a recording and typing out every word.
Fast typing skills are a bonus for any transcriber and you'll need a quiet place to work and some good headphones.
If you're planning to work as a transcriber, you'll want to ensure that your travels take you to places where you'll have a quiet spot to work so perhaps hectic hotels in bustling city centers are not the best option if you're choosing a transcription job as your remote job.
Highest-paying digital nomad jobs 2023
Some people are just happy to cover their costs when they work while traveling, while others have bigger goals. Perhaps you'd like to travel in style, with business class flights and five-star hotels, or maybe you want to save, so when you return to your home country you'll have money saved for a deposit for a house.
For some, the lowest-paid jobs such as data entry may not be lucrative enough, so you need to consider remote jobs that are the best digital nomad jobs for profitability.
There are many nomad jobs that do pay well, however many of them require particular skills so this may be something you need to think about well in advance in order to acquire the particular skills you will need, or you may already work in these fields or have gained these abilities through your hobbies.
Programmer
Computer programming is required for so many purposes. There are website programmers, programmers of bespoke software for businesses, games programmers, and so much more.
So many aspects of daily life involve systems developed by programmers. From our smart appliances to set up our washing machines, our online banking, holiday booking, and ordering food.
With the online world constantly expanding, programmers are increasingly in demand, and with programming being a skill that can take years to develop to a good level, it's also a job that can pay very well. Being a programmer certainly sits at the top of the highest-paying digital nomad jobs.
SEO Specialist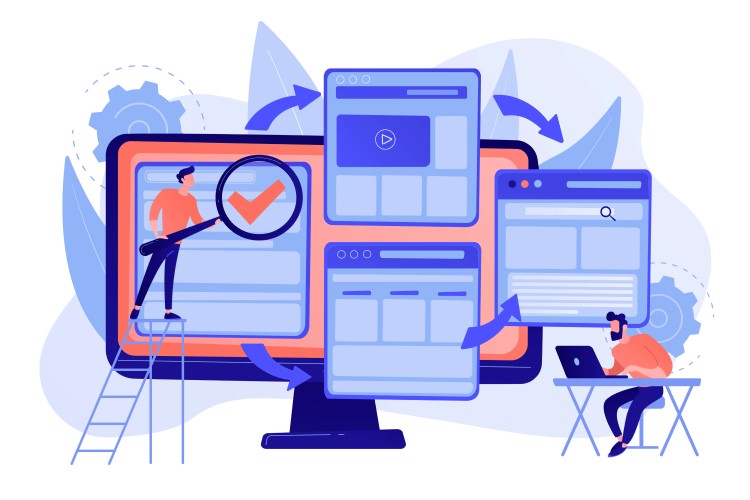 Online marketing is a huge business sector. Every company is vying for the top position on Google, every company wants the customers to visit their website rather than that of the competition.
It's the job of the SEO (Search Engine Optimization) Specialist to ensure their clients' business reaches as many potential customers as possible, and ultimately turns those website visitors or inquiries into a profitable business.
SEO techniques have changed rapidly over the last few years. No longer can tricks and hacks be used to get a webpage listing high on Google. Search engine optimization has become a true skill that can be hard to acquire.
Gain these skills, become an expert, and you have the ability to become a remote working SEO specialist. These are useful skills for any freelance writer, social media marketer, or affiliate marketer to utilize in digital marketing campaigns.
App And Games Developer
There's an app for everything these days, and every app of course requires a developer to create it. From brain-training game apps to banking apps and apps to order our groceries or get us on a flight with the right paperwork, we use apps daily.
Apps and games are big business, and if you can get into this area of work, you'll find it very rewarding. App development is certainly a job that fits well with the nomad life.
You may have a deadline, but you'll be able to work to your own hours, so the time zone you're in won't have a huge impact on your productivity, although you may need to be available for remote meetings to discuss the project.
Video Creator
Creating video content is also a job that can be completed by a digital nomad, although this could depend on your equipment, and the type of content the client requires.
Video content could be anything from a short advertising piece for social media lasting just a few seconds, to a feature-length film.
Of course, CGI and cartoon content could rely only on the software you use, but some content may require you to make videos of yourself, so your background and setting, and your own appearance would be of importance, or it could require particular settings or scenes.
If you're very savvy, you could attempt to set up jobs in advance of the location you're visiting or even choose your destinations based on the set the client requires, so you head to a beach for a tropical vibe, or to the mountains for a winter sports advert.
Creating video content might not be the easiest digital nomad job, but it is certainly possible with some careful thought and planning.
Graphic designer
If you're artistic, being a graphic designer is ideally suited to a nomadic lifestyle. You can work your own hours, and be inspired by your travels and the world around you.
With a good graphics package on your laptop, you can work anywhere, and other than communicating with the client, you won't need to have a perfectly reliable Internet connection, so a whole host of other destinations can open up to you if you're looking to travel more widely.
From company logos to book illustrations, there is always work out there for those with artistic talents.
E-commerce store owner
If you're looking for a more passive income, then how about running an e-commerce store? This will require plenty of work upfront, but once you have a storefront setup, and the logistics of shipping your products sorted, you can sit back and enjoy your travels while your business earns you money.
Sell a digital product such as e-books or software, and you don't even have any physical products to worry about.
Of course, you need some know-how, and a good product to sell, but once you're up and running, with some advance preparation, you could have a business that practically runs itself and a source of income that you can rely on while you're away.
Online trader
It isn't without its risks, but trading online, be it currency, stocks, or shares, is an interesting way to potentially make a living, with little real 'hard work'.
It certainly isn't a job for the faint-hearted, of course, your investments can go down as well as up, but it's definitely going to be interesting.
For this, you're probably going to want to avoid any locations that don't have superb Internet connections as you will likely want to make fast transactions at particular moments in time so it's wise to check reviews before choosing accommodation and avoid any countries that are known for lots of Internet outages.
Non-tech digital nomad jobs
While tech-based digital nomad jobs might be some of the highest paid, there is plenty of non-technical remote work that can also nicely fund your digital nomad journey…
Customer Service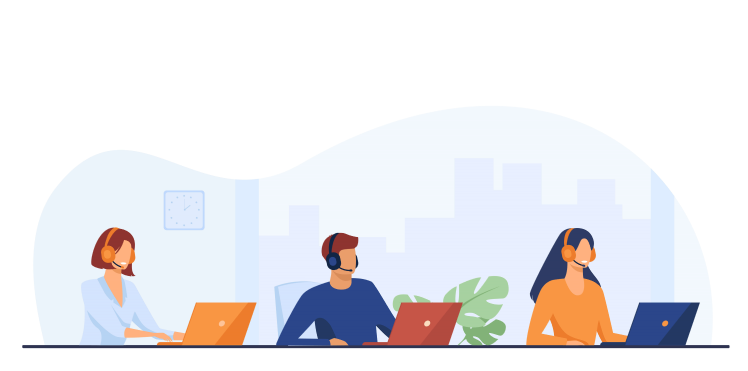 Working in customer service doesn't have to mean spending your days in a call center. There are plenty of opportunities for remote working customer service staff. For some, this may entail answering the phone to customers.
The phone number of the business will be diverted to you, so you can work seamlessly wherever you are.
For this you'll need to be available during certain hours, so you'll need to take time zones into account, but for a global business, you may be able to set your shifts to suit your location and change them when you move to another time zone.
Of course, if you're talking to people on the telephone, then you'll also need peace and quiet. For calls over IP and answering online queries via email or live chat, you'll need a good Internet connection.
Virtual Assistant
A job as virtual assistant is one of the best digital nomad jobs as by its definition, all tasks are performed remotely. The job is very varied, and no two virtual assistant jobs will be quite the same.
You'll be conducting administrative tasks, scheduling appointments, and perhaps dealing with some linked tasks such as social media posts.
You'll need to be readily available, but it's certainly a job you can do from any location with an Internet connection.
Content Writer
Our world is full of words and someone has to write every single one! From blog posts to instruction manuals, from social media posts to entire books.
If you're good with words, there's a copywriter or content creator job out there to suit you. Everyone has their own niche subjects, and their own writing style, so finds work that best suits you when you pursue a freelance writing career.
From creative writing to technical or legal writing, content, they say, is king, and you could be creating it anywhere in the world. Content writing can be a very varied job.
Proofreading & Editing
If you have a good eye for detail, and great spelling and grammar skills, then proofreading and editing can be a good job for a digital nomad. It's a job that requires a lot of concentration so a peaceful location is most suitable.
From enhancing books for authors to checking the grammar in texts written by people who are not native English speakers, to just being a second pair of eyes looking for typos in social media posts, proofreaders can help ensure that everything released online is perfect and professional.
Blogger
Many people make money by writing a blog, so there's no reason why you can't too! You could even turn your travels into a moneymaker by blogging about your digital nomad journey on your very own travel blog!
Setting up a blog is quick and easy, and these days you don't need any great level of web design skill to do so as you can simply drop your content into a template.
Health Coach – Remote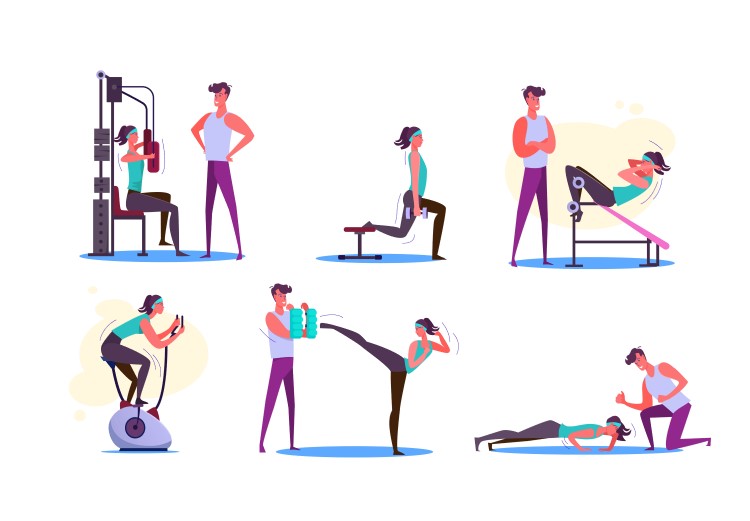 If you're knowledgeable in the areas of health, fitness, and wellness, then perhaps becoming a remote health coach could be a good option for you. Your job will be to advise and motivate your clients.
You might be helping them train for a sporting event, lose weight, give up smoking, or any number of health issues that require some extra motivation and encouragement.
This type of job will require you to be constantly accessible, during reasonable hours at least, but it is a job you can do from anywhere in the world as long as your personality and motivational nature shine through.
Places to Find Work for Digital Nomad Jobs 2023
Find Part/Full-Time Digital Nomad Jobs
If you're looking for a permanent job to work on while traveling, you'll first need to consider how much time you can realistically dedicate to work when traveling, and the income you need to fund your travels.
You may be used to working full-time, but can you manage to complete these hours if you're going to be regularly changing locations?
If you're going to stay put in one destination for several months, it might be okay, but if your wanderlust is going to take you from one place to another regularly, then you may be better off with the more relaxed demands of part-time employment.
Your first option would be to see if your current job can be made 'portable' but failing that, you'll be looking at all the job sites, some of which are specifically aimed at remote workers. Here are some sites worth taking a look at in your digital nomad job search…
FlexJobs
FlexJobs is a popular website that only lists flexible jobs. You'll find vacancies for remote workers, work-from-home positions, and flexible job opportunities. With a wide range of job categories and the ability to search, it's a site that's easy to use and there are some useful remote working articles to read too.
Linkedin Jobs
Linkedin Jobs lists all types of recruitment opportunities, not just those for remote workers, but it's a popular site with a large number of listings that are regularly updated.
Remember, any business advertising vacancies on this channel are likely to look at the LinkedIn profile of its applicants so do ensure your profile is up to date.
Indeed
Indeed is a well-established employment site with jobs listed from all over the globe. The site has a dedicated 'work from home' remote jobs board, and of course, many of these positions can be easily fulfilled while working remotely and traveling.
Glassdoor
Glassdoor is a job search site and also a job review site. If you want to narrow down your applications and save time, you can read anonymous reviews from current and former employees of the companies listed. This can give you valuable insight into each business, and you might pick up some hints as to their position with regard to remote workers.
Remote.co
Dedicated purely to remote jobs, with opportunities available worldwide, part-time and full-time. This is one job board that should definitely be on your list to check regularly if you're looking for a remote job.
From social media marketing and virtual assistant positions to jobs as freelance writers or web developers, you'll find plenty of opportunities here.
Jobspresso
Jobspresso prides itself on its ease of use and specializes in remote working positions. With an intuitive interface, you can drill down to find high-quality jobs that fit your skills.
Digital nomad freelance jobs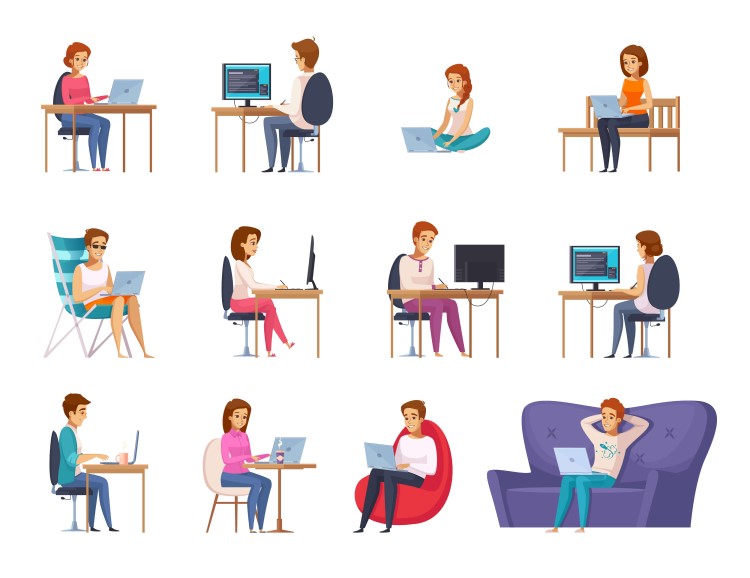 When you're planning a working trip, or starting out on your digital nomad journey, you may not have your plans set in stone, and indeed, you may prefer to play things by ear a little. Traveling where you choose, spending as much or as little time working as you wish to at any one time.
For many digital nomads, a full-time permanent job can be just too much commitment and a freelance career suits them much better. Pick and choose your work, take on small or large contracts depending on what you're looking for at any one time, and take a break from work whenever it suits you.
Ideal if you're traveling around a lot. There are several good sites where you can find freelance remote work, take a look at these…
Upwork
Upwork is a US-based company but millions of freelancers from all over the world use the platform to find remote working opportunities.
Clients make payments to Upwork which are then sent on to the freelancer after Upwork has taken its fees. Contracts are often short to medium term but there are longer-term opportunities also available.
Freelancer.com
On the Freelancer platform, members place bids in order to compete for a tender to complete a project. There is also content with prize money for the best work.
It's an Australian site but clients are global. All jobs are remote and include IT and software jobs and design and writing projects.
Aimed at the smaller 'bite size' job market, if you're looking for one-off small jobs to suit your availability, this freelancing platform could be a site worth looking at.
The site works in reverse, insofar as you offer up your services and clients can then choose to buy your services. For example, you could offer a resume proofreading service, or a logo design service, each for a set price.
People per hour
The selling point of People per hour is the speed at which clients can be matched with freelancers to complete their projects. It takes on average just 10 mins to find a suitable freelancer, and 90% of projects are completed within 7 days.
Set up a profile, list your skills, and set your price per hour.
Toptal Business
Toptal Business is all about the quality of the freelancers on the site. It claims to accept only the top 3% of freelancers, so if you're accepted onto the platform, you can reasonably expect to command some high rates.
For clients, this process cuts out the time-consuming process of weeding out applications from people unsuitable for the task as everyone has been pre-selected.
Dribble
Dribble is a site for showcasing your design skills. Each profile then has a 'Hire Us' button so clients can begin negotiations with a particular designer. If your skills are of the creative type, then this is a superb site to set up a profile on.
Is it legal to be a digital nomad?
So you're all set, you've got a couple of contracts, you've packed your laptop, and now you're all set to pick up your passport and work your way around the world. However, there's one thing that might be concerning you, and that's the legalities of working in different places.
Are you allowed to work in each place you visit? What about tax, do you pay tax in your home country, or in the country you're in at the time you complete the work? That could get very complicated very quickly!
A lack of knowledge of the law is not a good excuse should you ever break a law overseas, so it is really important to know the law, but it's actually not that simple in many cases. Laws for remote working often don't relate well to our modern digital world.
Those visiting a country as a tourist are often not allowed to work in the destination country, but this is generally aimed at bricks and mortar jobs such as working in bars and restaurants. For someone who is simply working on a laptop for a client potentially in a different country altogether, things become less clear.
In many cases the location is key. Set up in a co-working space and you could be on the dodgy ground in some countries, but working in your hotel room may be perceived as okay. It's a tricky area as laws are different from area to area, and are often hard to interpret with regard to digital nomadism.
Let's take a closer look and break it down for a little more clarity…
Do digital nomads need work visas?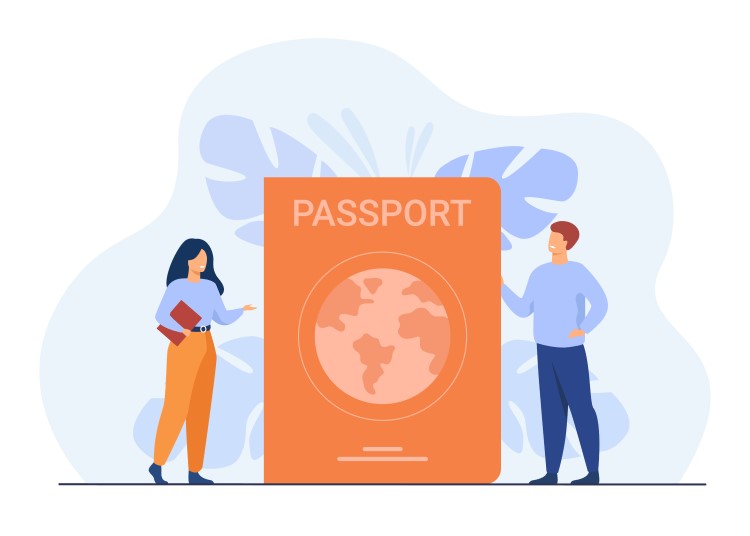 Work visas are often unsuitable for digital nomads. Work visas usually work on the basis that the person will be working on one single contract and will be in that location for a long-term duration. Many digital nomads work on many small contracts and move around frequently.
A work visa just doesn't fit this scenario. For most, it's just going to be a case of working while traveling on a tourist visa, which isn't ideal as technically you could be breaking a law doing this, even though it's unlikely anyone would ever know or care enough to take it further, so it doesn't give you complete peace of mind.
However, digital nomad visas are now being granted for some countries, giving you the freedom to work remotely from those countries. The concept is in its infancy, and you'll have to know where you're going and when, in order to apply in advance for your visas, but you'll be reassured that you're working within the realms of legality.
Which countries offer digital nomad visas?
Currently, the specific locations that offer remote working visas for digital nomads are:
Croatia
Costa Rica
Estonia
Cayman Islands
Antigua & Barbuda
Dubai
Czech Republic
Do Digital Nomads pay taxes?
As Benjamin Franklin once said, nothing is certain except death and taxes. If you think you can jet off and simply avoid paying taxes, you could be in trouble later down the line. For many remote workers, your tax is due in your home country, regardless of your location when you completed the work.
You have to be a tax resident somewhere, and in general, it's easiest to simply pay your taxes in your home country, but there are options to deregister and pay taxes elsewhere. There are even some locations that do not charge tax such as The Bahamas and Bermuda and some countries such as Greece that offer special reduced rates of tax for digital nomads.
But this is not going to be of benefit to anyone traveling and working at the same time. So be sure to keep thorough records, pay your taxes, and if in doubt, get the help of a professional tax advisor.
How can I live tax-free as a digital nomad?
You can leave behind your connections to your hometown and country, ditch your residence and take to the road. Keep moving, be of 'no fixed abode' and in theory, if you don't spend too long in any one place, you won't be liable for the tax but in reality, this isn't quite that simple and clear-cut.
The tax department in your home country may come after you, and proving you're a digital nomad can be very difficult. You should also bear in mind that by opting out of paying taxes in your home country, you could be opting out of services you may require on your return such as medical cover, state pension, and access to state benefits.
How to start a digital nomad career without a degree?
No degree? No problem! While a degree can certainly help with your career, there are plenty of ways to become a digital nomad without a university education.
Perhaps you can utilize the skills you already have, to become an online tutor, travel blogger, copywriter, or illustrator, or maybe you can take some time to learn some new skills and become a web developer or a programmer.
There are so many online courses, tutorials, and books out there, for anyone with a passion to learn, you'll find plenty of resources in order to achieve your goals. With many freelancing platforms, your reputation is key, so do a great job and build up your positive feedback.
New clients will certainly pay more attention to this than your educational history. As your reputation grows, you can increase your rates and pick and choose the jobs you'd prefer to work on as the offers flood in. Dedication, attention to detail, and patience are all important factors in building a career as a working nomad.
Problems that Digital Nomads Have When Working Remotely
The life of a digital nomad sounds amazing, doesn't it? You can just picture yourself sitting in a tropical paradise, working on your laptop with the sound of the ocean in the background, perhaps a cocktail in hand, as the sun beams down on you.
But we must be realistic and address some of the problems that you may face when working remotely. The digital nomad lifestyle is not for everyone, however attractive it may seem at first glance.
Time zones and traveling can cause issues
When you have clients in different countries, you're traveling and you have deadlines, it can be hard to get everything in order.
Add in times when you won't have Internet access such as during a journey, and unforeseeable events such as the wifi in your accommodation being inaccessible and you could end up feeling very stressed out with your digital nomad lifestyle.
Work can take over and distract from the joy of traveling
In a recent survey of remote workers, 57.36% stated that their workload had increased since they began working remotely. You may find you spend so much time working, you aren't properly able to appreciate your destinations.
Some beautiful places are great to visit as a tourist, but when you have hours of hard slog, perhaps in a small room in high heat or humidity, that idyllic destination isn't quite as wonderful.
It can be a lonely life
Working alone and indeed traveling alone isn't something that everyone will enjoy. Working on your own in another country, with no colleagues to bounce ideas off or just vent your frustrations to, can be quite isolating, regardless of where you are.
You need to manage your finances well
Traveling can be done on a budget, but it is never very cheap. Transportation, accommodation, and general living expenses all add up, and it's going to be up to you to ensure you can pay your way.
It's wise to have an emergency fund in case you fail to find work or a client doesn't pay up. You don't want to end up stuck overseas with no money to pay for accommodation or a ticket back home.
You might be interested to check those related posts as well: