If you're just taking your first step into the world of freelancing, then Upwork should be one of the first places you look for work.
They have thousands of gigs on their freelance platform in numerous industries like marketing, design, data entry, writing, and tech.
The best thing about working with Upwork is that you can get hired for your first freelancing job without any experience!
In this article, we'll cover some of the best Upwork jobs for beginners to jump-start their career as a freelancer.
What is Upwork?
Upwork is an online platform that connects freelancers with businesses looking for their services. It is a great way to find work and make money as a freelancer, as it provides access to a wide range of job opportunities and clients.
Upwork also allows users to create profiles where they can showcase their skills and portfolio, making it easier for potential employers to find the right fit for their job.
Best Upwork Jobs for Beginners 2023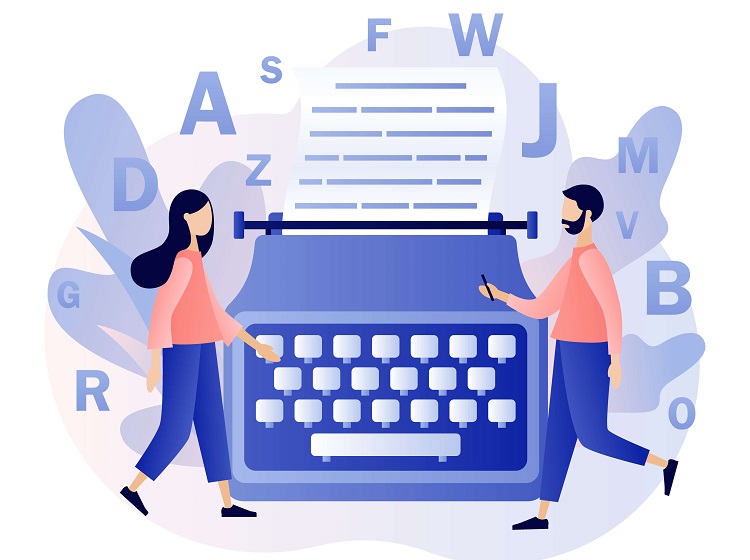 Upwork has thousands of jobs, gigs, and projects for freelancers, although some positions are better suited for beginners than others.
The following 11 jobs are ideal for first-time freelancers.
1. Data Entry
Data entry is a straightforward job that is perfect for a beginner.
The tasks usually vary by company, although they almost all include some level of typing or transcribing information into a program or file.
In addition, there are thousands of data entry jobs on Upwork, which means it shouldn't be too challenging to find a potential client.
The best thing about working as a data entry specialist is that it doesn't require years of experience.
If you are detail-oriented and an efficient typist, you can make decent money, especially compared to other low-paying jobs.
Approximate pay: $5-15 an hour
2. Transcriptionist
As a transcriptionist, you'll be required to transcribe audio files into a written document.
While it can be a tedious and time-consuming process, it's good remote work for those with a fast and accurate WPM (word per minute) typing score.
A great thing about working as a transcriptionist freelancer is that you can work anywhere as long you have internet access and a computer.
The majority of transcription projects are large-volume documents, which means there's potential to make a fair amount of money.
Your pay will likely be project-based, although some companies might pay you by the audio minute.
Approximate pay: $.25 – .50 per audio minute
3. Creative Writing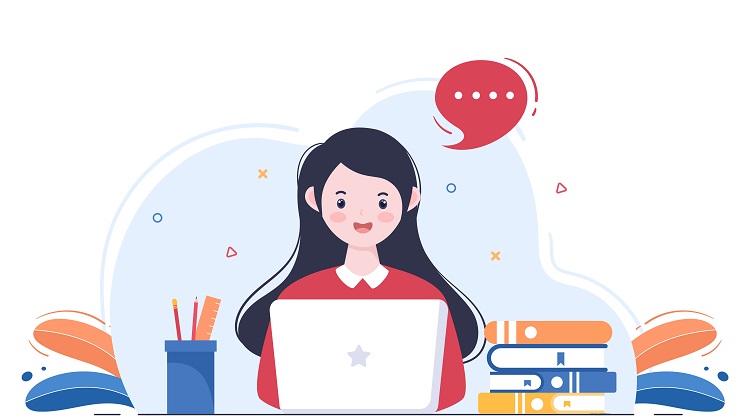 If you have a knack for telling stories, then creative writing could be a great opportunity to make money as a freelancer.
Whether you're working with an author to ghostwrite a book or writing interesting articles for magazines or blogs, there are plenty of freelance writer positions available on Upwork.
Some clients pay hourly, although it's more likely that you'll get paid by the word.
The more experience you have writing articles, the more money you can charge in the future.
Because creative writing can be a competitive field, having a few published stories on your Upwork profile will open your world to bigger and better clients.
Approximate pay: $.02 – $.04 per word
4. Basic Email Copywriting
Email copywriting is a type of freelance writing that can help you grow your career in the digital marketing industry.
You'll be tasked with writing copy that will be sent to the inbox of thousands (or potentially millions) of users.
Besides being an efficient writer, it's also beneficial to understand the basics of email marketing to help companies create brand awareness, increase leads, or generate revenue.
While that might sound complicated, it's quite easy to learn with a bit of practice and research, even for a beginner.
Approximate pay: $10-20 per project
5. Virtual Assistant
Even if you're miles away from the office, you can still work as a virtual assistant.
Many businesses need help with scheduling appointments, sending emails, or doing data entry work, which is why they look for freelancing assistants on the Upwork freelance marketplace.
If you think you'd like to work as a virtual assistant, there are some things you need to do. To start with, you need to develop the necessary skills, if you haven't already got them. These would include computer proficiency, communication, organizational, and time management skills. Next, define the services you want to offer and get the right virtual assistant tools.
Virtual assistant tasks are rarely difficult, although they can be demanding.
You will likely need to be available during the regular operating business hours of the client, which means you'll have a set working schedule.
However, it's a good Upwork job that can pay a lot for the right freelancer.
Approximate pay: $10 – 15 an hour
6. Blog/Article Writing
Upwork is a great freelancing platform for writers.
Although blog writing is similar to creative writing, it's generally more specific and focused on a particular topic.
Some possible topics include travel, lifestyle, fashion, technology, and politics.
As with most writing gigs, you'll either be paid by article or by word. While some clients will want to see past writing examples, others might simply ask you to submit a test article to get a feel for your writing style.
So even if you aren't an experienced freelancer, you still have a good chance of being hired if the client approves of your work.
Approximate pay: $.02 – $.04 per word
7. Voice Recordings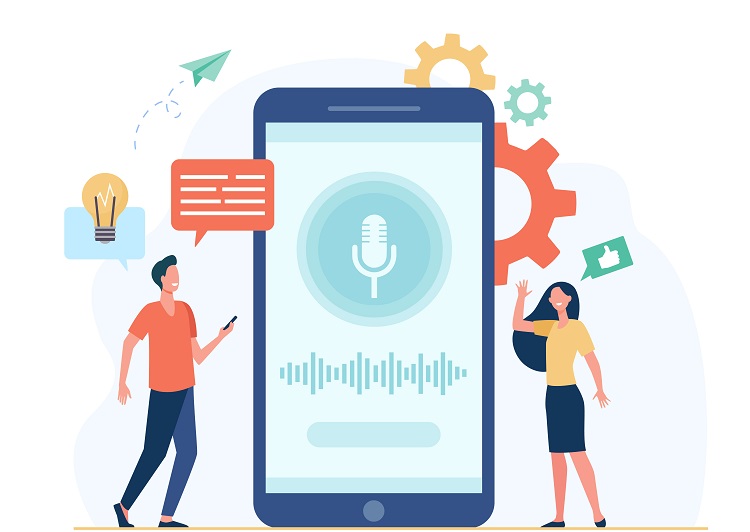 If an Upwork client needs a voice clip for an audiobook, training video, or even a TV show or movie, they'll likely be looking for a freelance voice artist.
The best thing about this gig is that you don't have to be a professional voice actor to make money. Many companies are willing to hire beginners just because they are native speakers.
This is a relatively easy job since you just have to read and record a script.
However, you will need access to a high-quality microphone to produce professional-quality recordings.
Approximate pay: $5 – 50 per project
8. Web And App Tester
Being a web or app tester is a great freelance job for beginners as there are thousands of companies who will pay you for your help and opinion.
You might have to check out a new website, test the usability of an app, or simply install a new type of software.
To become a tester, you'll need a computer or phone (depending on what you're testing), a strong internet connection, and possibly a webcam or screencast tool.
Some companies will record what you test or ask you to make a report based on your experience.
The best thing about being a tester is that you can make a fair amount of money for a little bit of work.
In addition, some tests take only 10 or 15 minutes to complete, so you can take on many different jobs each day.
Approximate pay: $5 – 20 per task
9. Graphic Design
Graphic designers have the potential to make a lot of money on Upwork.
That's because almost all companies use graphic artwork for either their website, business cards, or social media.
However, you should keep in mind that being a high-paying freelance designer isn't easy.
Not only will you need good design and photo-editing skills, but you'll also need to be able to transform the client's idea into reality.
It's also a good idea to have a portfolio or freelance website where you can showcase your work.
Most companies will want to see your design skills before sending out an Upwork proposal.
Approximate pay: $15 – 40 an hour
10. Product Feedback/Review Writing
For those looking to jump-start their freelance service career, writing product reviews can be a fast and easy way to make money.
There are certain skills that are required for being a successful review writer. For example, you'll need to have a deep knowledge of the product, which will likely require extra research.
You'll also need to be a good writer so that your review sounds convincing and natural.
More experienced review writers may be sent the physical products in exchange for a written review.
This is a huge perk (because who doesn't like free goodies?) in addition to your hourly rate.
Approximate pay: $5 – $25 per review
11. Customer Service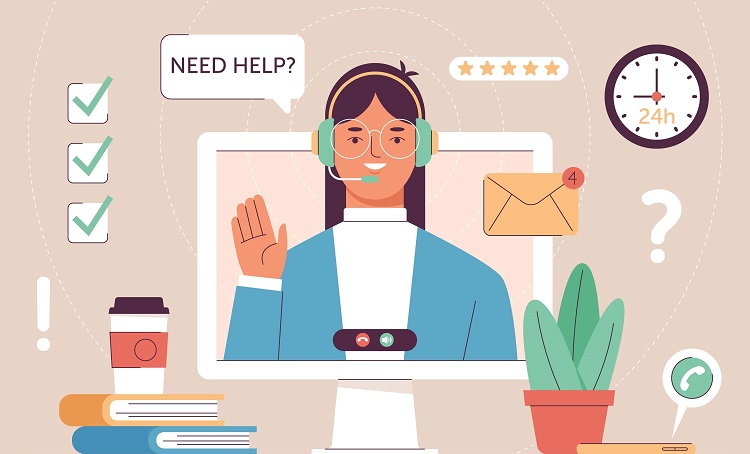 The customer service industry is one of the most lucrative job opportunities on Upwork.
Companies from all around the country hire remote customer service reps to help them answer calls, reply to emails, or talk with clients through a live chat system.
To become a successful Upwork freelancer, you'll need good communication skills, a professional demeanor, and keen attention to detail.
You might also be required to work certain hours, as many companies hire to fill overnight or international hours.
Approximate pay: $10 – 20 per hour
You might be interested to check those related posts as well:
FAQ
What are the most in-demand skills on Upwork in 2023?
Different skills are required for different jobs. However, there are some skills that will be more useful to have when looking for high-paying entry-level jobs on Upwork.
Technical skills like coding, developing, and design are desirable for many companies and can help you land even the most competitive of freelancing clients.
It's also in your interest to perfect your communication, data analytics, and organization skills, as these are crucial to success in almost every type of freelance job.
How fast should we apply for a job on Upwork to win the job?
If you want to stand out from the competition, you should apply for a job posting as early as possible.
Generally speaking, clients will review most proposals within the first few days of posting and likely start interviewing applicants shortly after.
Remember, you only have a certain number of Upwork connects each month, so use them wisely when applying for jobs.
What is a good hourly rate for Upwork?
Your hourly rate for a freelance gig will depend on many factors, including experience level, client history, and job success score.
Some jobs pay more than others, although most projects for beginners will likely pay between $5 – 25 per hour.
Keep in mind that you can set an hourly rate on your profile or job proposal, although this can always be negotiated with the client.
How do milestones work in Upwork?
Clients can choose to pay freelancers hourly or by the project. If it's a fixed-priced project, then you or the client can determine how your work will be divided up and submitted.
These are referred to as milestones on the Upwork freelance site.
Milestones are used to break up larger projects into smaller deliverables.
Clients can set up payments for individual milestones and check work in different stints as the project progresses.
How long does it take to get a job on Upwork?
Once you set up your freelance work profile, it might take a few weeks to a few months to land your first gig.
However, you can increase your chances of getting hired by submitting detailed and thoughtful job proposals and cover letters.
Here's a great Upwork tip: make your profile as detailed as possible. Your overview section should be straightforward and to the point.
You can also add skills, a portfolio, or even a video introduction to make your profile more appealing to potential clients.
Is Upwork legit?
Yes!
Founded in 1998, Upwork has grown to become the largest and most popular freelance job board in the world.
Clients and freelancers both have ratings and reviews, so you'll know exactly who you're working with before you start a project together.
Upwork also offers a secure payment system (to make sure you get your money after each milestone or project) and a trustworthy customer service department to help if you ever need assistance.
What does Upwork charge?
For freelancers, Upwork takes a percentage of your earnings. Their service fees depend on how much you've made with each client.
For example, Upwork takes:
20% for the first $500
10% for $500.01 – 10,000
5% for 10,000.01 and above
In other words, your Upwork service fees will be reduced when you start earning more money from your clients.
Can I have two clients in Upwork?
You can have as many clients as you'd like on Upwork. Some contracts are short-term and project-based, while others can last for multiple years.
As a freelancer, it's up to you to decide how much time you want to allocate to working with your clients.
If you are happy with your current workload and client base, you can always change your availability on your profile.
Conclusion
As you can see, you don't have to have years of experience or work history to start making money on Upwork.
There are thousands of entry-level positions in numerous fields and industries where you can start your career as a freelancer.
With patience, determination, and the right skill set, you can find your dream freelancing job on Upwork today!