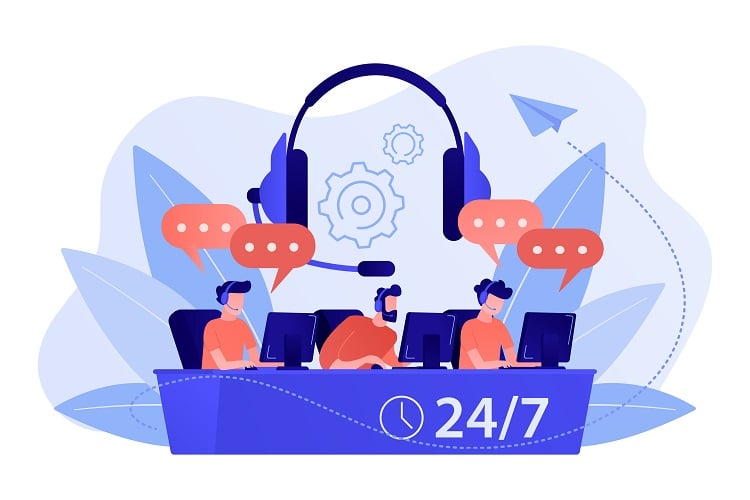 The success of your business and contact center relies heavily on personnel arrangements. Whether you're seeking to recruit individuals to handle incoming customer queries or for outbound sales, the human element plays a crucial role.
Not only do they influence the customer experience, but they also significantly impact your company's financial resources. The extent of this impact will vary based on the specific approach you choose to structure your call center operations.
There are many possibilities for devising a staffing model for your call center. If you're contemplating enlisting for call center outsourcing services, numerous factors can influence the cost of hiring one. We will examine two popular setups: fully outsourced centers and in-house center vendors. These configurations differ in various aspects that affect the cost.
It is important to note that countless variables can influence costs, performance, and quality. Therefore, consulting an experienced vendor and discussing your requirements and business needs is advisable before reaching a final decision.
Outsourcing and Contract-Based Centers
The initial staffing arrangement involves hiring an external call center provider to handle all your call center operations. This option offers significant advantages.
With this option, your business can be relieved of the day-to-day responsibilities of running the center. Instead, you determine the performance standards, and the provider meets them.
Additionally, you can avoid the numerous challenges associated with facility management, HR supervision, staff management, and payroll calculations. The contractor employs the employees.
They may be shared amongst other clients or exclusively assigned to yours, depending on the terms of your contract. Shared agents have the skills necessary to work on different projects for your firm or another party. Some of your agents can be reassigned to different projects when your call traffic is low. Likewise, when the rate of calls is high, your program hires more people. This is a reasonably priced method of managing surges.
Prices for a fully outsourced call center vary widely. It relies on several variables.
Agent Factors
One crucial aspect to consider is the quality of agents. Regarding local call center reps, their rates can vary significantly. For basic tasks, their hourly wages can start from the low twenties and go up to more than $50, depending on factors such as experience, skill level, educational background, required certifications, and the job's complexity. It's worth noting that higher-priced agents often deliver superior results. Opting for cheaper options can often negatively affect performance, staff retention, and overall capabilities.
Nature of the Work
You should include the type of job in your calculations. You normally pay per minute if all your call center needs to do is serve as an answering service for a top-notch domestic agent. In contrast, you should expect to pay generally between $25 and $35 an hour for a dedicated client service agent headquartered in the United States.
Location Impact
It is also important to carefully assess the ideal location for your call center. Although the costs of working from an offshore or nearshore site are reduced, additional difficulties exist.
Low-ball off-shore prices are frequently used to draw customers. However, issues appear when you look for a qualified vendor. If you're searching offshore, consider a local partner with offshore centers or the expertise to oversee initiatives in other nations.
Even domestic locations differ greatly. A contractor's pay rates must be competitive for the region to draw qualified call center agents. Pricing is frequently impacted by how location-specific you need to be.
Mandatory Financial Outlays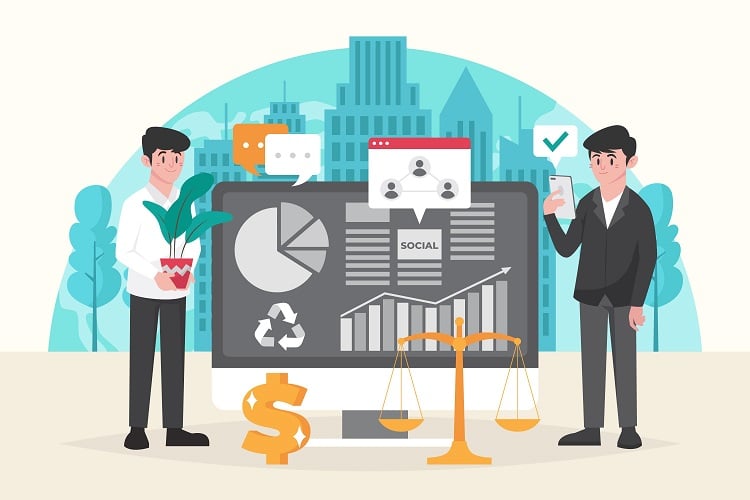 Domestic customer service agent pricing models must begin with the local minimum wage, which is rising as more cities make it their business to ensure their employees earn a decent living. While that's commendable, if you have the option, consider relocating your call center to a region with lower mandatory charges.
Using Contract Workers to Man Internal Operations
Some businesses prefer to contract with a call center outsourcing company to manage their in-house contact center's operations so they can concentrate on other things. In this instance, the customer service representative works for the vendor. The vendor oversees their performance and pays their salaries. It's right in the middle of the clientele.
Temporary-to-permanent employment models are used when clients want vendors to manage only a subset of their center's operations.
Fees for Permanent Staffing
In a standard model where temporary employees transition to permanent roles, the vendor's workers can be directly hired by you after a specified period. If you choose this option, you will typically be required to pay a fee for permanent staffing.
If you decide to make this move, there is typically a permanent personnel cost. The typical range for this sum is 10%-25% of the employee's anticipated first-year salary. In return, they promise to stick around for at least another year of service. If the worker quits before the end of the year, you can get a portion of the regular staffing price refunded.
Understanding Pricing Markups
Your provider will mark agents' hourly compensation in the basic staffing approach. For example, if your contact center staffing business pays agents $15 per hour and adds a 40% markup, you'll spend $21—$15 per hour + $6 per 40%. Call center staffing businesses' markups vary, so don't focus on the proportion. Additional costs apply. These extra expenses might sometimes overshadow personnel markup savings and vice versa.
Management of Payroll and Benefits
The staffing agency will handle payroll and benefits for contractual employees at the call center. On occasion, this is included in the personnel premium, but on other occasions, it is not. Before you make a final decision, be sure you fully understand the terms. The staffing firm is invested in the success of the contract worker they have placed with you and will likely keep a close eye on them as they work for you in the hopes that they will be promoted to a permanent position.
FAQs
What is the difference between outsourcing and call center?
Outsourcing refers to the practice of engaging a third party company or individual to carry out a task or service, for another organization. On the hand a call center is a form of outsourcing that entails delivering customer service or technical support via telephone or online channels. A call center can be outsourced to a location or country. It can be operated internally by the same organization.
Final Remarks
In conclusion, "the good boss" knows that understanding the cost factors is essential when outsourcing a call center.
Think about the kind of customer service your clients would want and the aspects of that service they would value the most. Even if the prices may be considerable, having the highest level of client care service set up can be very beneficial to your business and well worth the investment in terms of client retention, brand recognition, and actualized performance.
Next, think about your current spending plan and calculate the cost of your ideal center staffing option. Find assistance in finding a solution that satisfies both your budgetary needs and your standards for customer service here.