You know blogging is crucial if you want to grow your business, but you're unsure where to start. Learn how to write a great blog post in a few simple steps.
There are many run-of-the-mill tutorials that will teach you how to write a blog post. It's easy to find out about the mechanics of blogging: what to do, what not to do, and how it will benefit your content marketing. But what if your dreams are a little bigger than just a perfectly serviceable blog?
This guide is for you if you want to learn how to write a blog that cuts through all the noise, hits the SEO mark, and engages your audience.
Let's dive right in with 14 easy-to-follow steps to writing a blog that captures your audience.
Step 1: Plan Your Blog Post by Choosing a Compelling Topic
You've probably got lots of topics already floating around in your mind. An excellent place to start is to make a list. Before you put pen to paper or use Google Docs, it's also a good idea to understand your target audience.
Try and pinpoint what they might want to know about and what topics will resonate with them. It helps if you've already got a buyer persona in mind because you're in a better position to determine their interests and whether they have any pain points or common issues you can solve.
You might not be able to find the perfect blog post topic straight away. However, if you need some inspiration, there are several places you can look:
Check out other blogs within your chosen niche. Google Search is an excellent free tool that will help you check out what your competitors write about. Simply pop your chosen niche into the search bar and see what pops up.
Google Trends will help you find out what topics are trending right now.
See if there are any recent news stories or current events related to your niche.
Visit online learning websites such as Skillshare, LinkedIn Learning, and Udemy to find out what people enjoy learning about.
Spend some time on various social media channels such as Facebook and Twitter, looking for your next blog idea.
With one, two, or three interesting blog topic ideas, you can think about the best way to approach the topics. Ideally, your approach needs to be relevant, trendy, fresh, and original.
Some of the angles you might want to take include:
A how-to post
A curated list
Tips and advice
A business blog or personal update
A top trends blog article
A definition-based blog
The most popular type of content among bloggers are "how-to" articles (77%), followed by listicles (57%) and news and trends (47%). With a list of possible topics, you're ready to move on to the next step in the writing process for a new blog post.
Step 2: Conduct Keyword Research and Check the Facts
A crucial part of blog writing is SEO keyword research. SEO success is critical because it means you'll get more eyes on your content. The #1 traffic source for high-income bloggers is organic traffic from Google.
Ahrefs is a valuable tool to have in your corner. Paste a topic or keyword into Ahrefs' Keywords Explorer, and you'll get a SERP overview. Pay close attention to the Traffic column. It's where you'll find figures for the amount of estimated monthly organic traffic.
Some topics will be worth pursuing, while others won't be worth your time and effort.
Research also involves checking out your main competitors to see whether you can improve on what's already out there. If you're not going to write a blog post that's better than theirs, there's little point in starting. That doesn't mean you have to be an expert. What it does mean is that your blog needs to add value.

Step 3: Google the Term to Double-Check Search Intent
Search intent is the why behind any search engine query. In other words, it's the reason why people might be looking for stuff and what they're expecting to find. So if it matches search intent 100%, the person reading your blog won't need to look anywhere else because they've got everything they need on one page.
Paying attention to search intent is essential because it evaluates your chances of ranking for a primary keyword, helps you assess your competition, builds credibility, and satisfies your audience.
The four most widely recognized types of search intent are:
Informational intent: The customer is looking for knowledge and information. It could be a quick answer to a simple question or a more in-depth investigation.
Navigational intent: The user has their destination in mind and is just looking for some directions to get there
Transactional intent: The searcher wants to buy something but is looking for the right shop.
Commercial intent: This customer lies somewhere between transactional and informational. They know they want to buy something but are still checking out product types, and brands, or looking for special offers with the help of their favorite search engine.
Step 4: Come Up With a Great Blog Post Title
With a great headline, you've got a roadmap to follow. The post title sets a clear destination, entices the reader, and leaves them keen to keep reading and find out more. However, with more than 70 million WordPress blogs published each month, making your posts stand out is a challenge.
If you want to craft a catchy headline, here are some tips that might help:
Listicle headlines are extremely popular and have an excellent click-through rate
Use numbers and facts to get 206% more traffic
Create curiosity
Use a new or never seen before the study
Use the word guide
Use a headline that poses a question
A special character in the title performs 9% better than a headline without
Make good use of power words
There's a sweet spot for the ideal length of both words and characters in a headline. Hubspot recommends going with a headline that's 70 characters or less.
Step 5: Outline Your Post
Before you get down to the nitty-gritty of writing the actual post, put your blog post ideas down and arrange them into some kind of structure. A blog post outline is not set in stone. Instead, think of it more as a "base."
Plan the broad topics you want to cover, and then fill in the gaps with subheaders which will form the backbone of your organized outline. By breaking your post down into bite-sized sections, you're making it more digestible for people to read. At the same time, it will make it easier for you to write.
Step 6: Use a Clear Layout
The layout of your blog should enhance the reading experience and highlight the most critical information. There are a few key features that a good layout typically has:
Choose fonts that are easy to read
Organize your blog so that it's easy to access
Your blog post should be easily scannable (73% of visitors skim rather than read the blog post thoroughly)
Use high-quality images or graphics
Take into consideration the page load time
Include compelling Calls to Action
Be creative, but be careful not to make your blog cluttered
Encourage engagement
Brand your blog layout
Choose a layout that relates to your audience
If you get stuck, check out a blog post template online. Then, take advantage of website creation tools such as WordPress plugins and the WordPress dashboard.
Step 7: Write a Rough Draft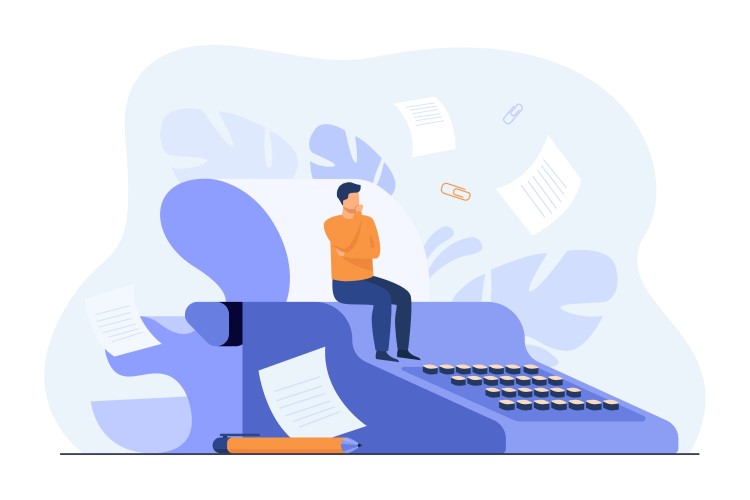 Once you've got an outline in place, you'll be able to flesh out the skeleton into a rough draft. Use the headers as a guide, and write your first draft. At this stage, you should concentrate on "getting it out," preferably without any interruptions.
You don't have to worry about making things flow better, SEO, or rewriting sentences because they don't read right. Just keep going because there will be plenty of time for editing later. For now, concentrate on getting everything down on paper.
With your rough draft written, you can look it over and fix some of the most glaring mistakes. Grammar issues and strangely worded sentences can also be fixed at this time. A good tool for doing these quick fixes is Grammarly.
Step 8: Use Images Effectively
Readers tend to appreciate some visual stimulation when reading a blog post, particularly if it's a lengthy one. There are several reasons why you should use images in your blog posts:
Help your blog post flow more effectively
Make great visual punchlines, lighten the tone, and inject some humor
Make complex topics easier to understand
Visual content is good for SEO
Pick a few great images to illustrate your main points, but they shouldn't be simply placeholders. Instead, they should add value to the subject.
Pay extra attention to the featured image, as this is what readers will see when browsing your article from your blog's homepage. The featured images are the main visual below the blog's title.
There are many media content sites you can take your images from. Some are free and some paid for. Here are a few examples:
Unsplash
Burst
Pexels
Pixabay
Free Images
Kaboompics
Stocksnap.io
Step 9: Write a Motivational Conclusion
This is where you go out with a bang. It's time to rally behind the reader and show them that you believe in them. Make them confident they can achieve the goal you promised in your headline.
There are a few rules you should follow when crafting your motivational conclusion. Give your readers a pep talk. Let them know how far they've come, what they're capable of, and what life will be like for them once they've followed your advice.
Avoid inserting new information in the conclusion. You want your conclusion to reinforce the ideas your blog talked about, not introduce new ones.
Create content that teaches. You can't give up. You need to be consistently awesome. – Neil Patel
Step 10: Use a CTA
At the end of every blog, there should be a CTA (Call to Action) that lets the reader know what you want them to do next. It might be downloading an ebook, registering for an event or webinar, subscribing to your blog, or reading a related article.
The idea is that after reading your blog, a visitor will be compelled to click on the CTA, and eventually, it will generate a lead.
Step 11: Proofread and Edit Your Post
Editing and proofreading your post for errors is crucial. Check for grammatical errors, unprofessional content, and repetition. Your blog should also flow coherently through all the sections and send a clear and purposeful message to your readers.
You can do this yourself, but it's far more effective if you give your blog to someone else to give it a once over. Ask them to look for ambiguity and discrepancies. Quality over quantity should also be the focus if you want to keep your readers engaged.
A third party is more likely to pinpoint things such as poor flow and logical loopholes.
Step 12: Optimize for On-Page SEO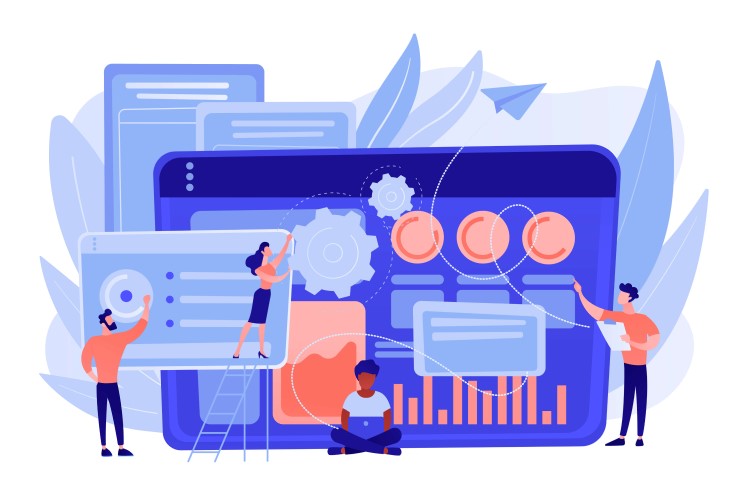 There's little point in writing an awesome blog post if it's not going to get any traffic. If you want lots of readers to read it, you have to think about on-page SEO.
On-page SEO or on-page optimization is a term used to cover all types of measures you can take directly within your blog to improve its position in the search rankings. We've already covered some of the things you can do, but here's a definitive list:
Choose content that's informed by your SEO goals.
Pick the right long-tail keywords.
Write the best possible headline.
Use a relevant keyword in the subheaders.
Include variations of your keyword throughout your post.
Write a long post.
Place your keyword and keyword variations into the alt tags of your images strategically.
Provide options for social sharing.
Add your keyword into the URL of your post.
Write a meta description that includes your target keyword.
Use internal links to other pages on your website.
Link to other pages on the web.
Invite comments.
Step 13: Polish Your Title and URL
For the final polish, concentrate your efforts on spicing up the title, description, and URL. To encourage searchers to click on your blog post, once it ranks, you must use a post title that's as click-worthy as possible. Brainstorm some enticing alternatives and pick the best one.
Similarly, your URL should be as short and descriptive as you can make it. More people will click on a URL that's descriptive and contains the keywords they're interested in.
Step 14: Format and Upload Your Post
When you format your post, you want to make sure it's as easy to digest as possible. There are a few ways you can do this without rewriting vast chunks of text.
Try the following:
Break up huge chunks of text by including relevant images
Use headings effectively to break down a lengthy post and guide readers in what to expect from each section
Use lists and bullets to provide concise information
Simplify "big" words. Imagine you're speaking to a friend rather than giving a college lecture.
Now you're almost there. Your post is rock-solid and ready for you to upload to your blog content management system or directly to your website.
You might be interested to check those related posts as well:
Conclusion
Blogging is a great way to build brand awareness, become an expert or thought leader in your industry, boost conversions, and attract qualified leads. Now that you know how to write a good blog post, you'll soon be ready to polish and publish your first blog.