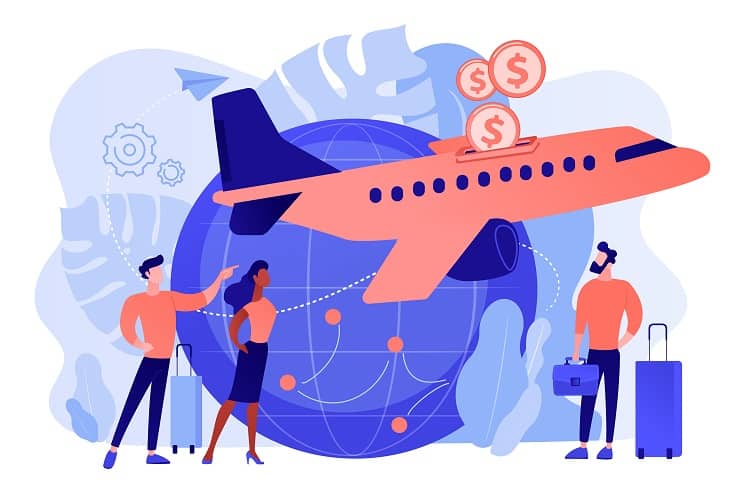 Warm sun, beautiful beaches, and sightseeing… Most of us have this dream, especially with the vacation season at its best. We jealously scroll through Instagram, looking at people's wonderful travels and thinking we don't have the money to go on such wonderful adventures.
While that might be the case for extremely luxurious trips, there are many ways to travel on a budget and still enjoy your trip. Curious?
Budget Travel Tips
These tips, which I divided into ten categories, always help me to save some money. They will help you plan your travel in the cheapest way possible and show you how to spend less during your trip.
General Budget Travel Tips
Travel out of season
Although it's very tempting, I almost never travel during the peak vacation season. It's one of the most basic and, at the same time, helpful tips I've ever gotten. Why? The accommodation and transport prices are usually much higher in June and July. For example, hotel prices in Maui dropped by $365 per night between the peak summer and shoulder fall seasons in 2022.
Bargain and negotiate prices
Always try to get a lower price, even if it seems like it's impossible. Prices are often flexible, and with a bit of friendly negotiation, you may be able to get a better deal. Once, I was able to get a lower price at a hotel just because I asked if they offered a discount for booking more than one room. So, don't hesitate to ask! In the worst-case scenario, you'll just have to settle for the original price.
Avoid unnecessary airline fees
Picture this: you buy cheap tickets for a flight, and you couldn't be happier. You head to the airport, but as you approach the check-in counter, the airline's cheerful agent says something you'd never wish to your greatest enemy: "There will be an additional fee for your luggage".
This happens more often than you think. In fact, according to a survey conducted by Passport Photo Online, 8 in 10 people have run into hidden airline fees at least once. So, how can you avoid this? I always make sure to carefully read the fine print and understand the airline's fee structure before booking my flights.
Be flexible
When all I can think about is hopping into a plane, I first check when and where the prices are the lowest. Then, based on the ticket prices to various destinations, I make my decision. Being flexible has helped me stumble upon amazing deals that surely helped me save a lot of money.
Pre-Trip Planning
Choose affordable destinations
Let's say you want to visit Paris but find it too expensive. What are your options? Going on a trip way over your budget, staying home… or choosing an affordable alternative! You can consider visiting a less-known French city like Lyon. This way, you'll save a lot of money but still have a similar overall experience.
Look for deals
Deals are your best friends if you want to travel for cheap. You can search for them on apps and travel websites. One of the most popular ones are Groupon and Kayak, on which you can find amazing deals for accommodation, flights, restaurants, and all kinds of activities. Make sure to do your research!
Packing Smart
Travel with carry-on luggage
Contrary to popular belief, it's possible to pack only in a carry-on, even for longer trips. I once went on a 2-week trip only with my small backpack. Sometimes it might be challenging, but it's definitely worth it, since you'll avoid checked baggage fees. Just remember to check what size and weight of a carry-on are allowed by the airline you're flying with.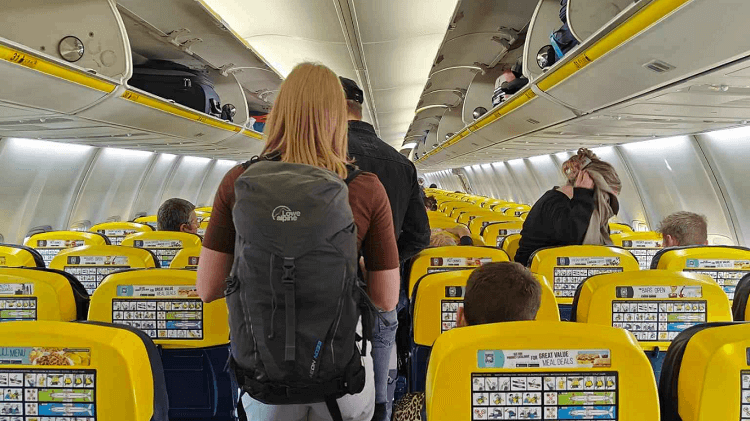 Source: personal photos
Pack versatile and lightweight clothing
If you pack smart, your clothes won't take up much space in your bag, helping you avoid paying a small fortune for your luggage. Many people pack all the clothes they like instead of what they'll actually need. It's a big mistake. I always create outfits for each day of my trip, focusing on clothes that can be easily mixed and matched together.
Bring essential travel accessories
Don't forget to bring essential items like toiletries in travel-sized containers, a towel, or a reusable water bottle – in short, anything you need to function properly. This way, you'll avoid paying for these items during your trip, which will help you save money on your trip.
Carry extra passport photos
From my experience, every trip has its own unpredictable dramas. One of the worst ones is losing a wallet with all the personal documents inside. Let's be real – it's close to impossible to find it, so you must get new temporary documents to go back home. Having extra passport photos can help with the process of getting a replacement. This way, you'll save the time and money spent on dealing with the situation.
Transportation Savings
Book flights at the right time
Flight prices change constantly, and being aware of the best times to book can help you travel for cheap. So, when should you book your flights? It's best to avoid peak booking times, such as around 10 am, when online travel bookings are at their highest. Instead, consider searching for flights during quieter periods like 6 am, when there is less demand and potentially better deals available.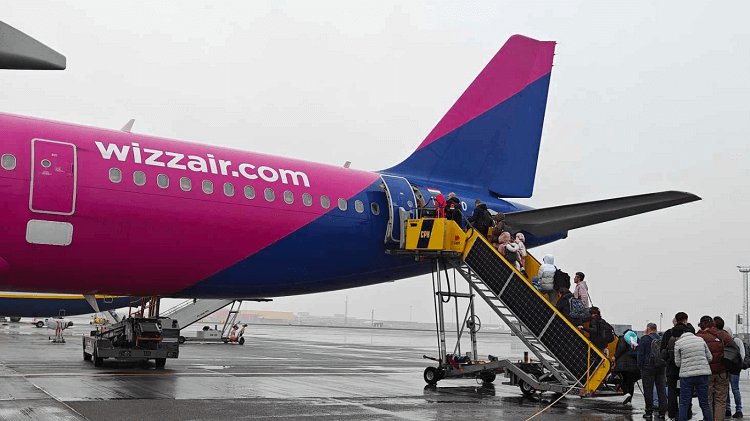 Source: personal photos
Set price alerts
I don't think I've ever bought a ticket on the first deal I see – and I recommend you to do the same. If you start searching for your flights soon enough, you'll have the time to wait for the best price. Thanks to setting a price alert for a specific destination, you'll be notified whenever there is a significant drop in the prices. This way, you'll be able to monitor the prices over time and potentially catch a cheap flight.
Explore alternative transportation options
Do you instantly think of an airport when you want to travel? If yes, you're like most of us. Sure, airplanes are very comfortable, but they are also quite expensive. A bus or a train, especially when traveling within Europe, might be much more affordable. It's also a great way to make your trip more eco-friendly!
Utilize public transportation
Taking buses, trams, and trains is not only a great budget travel tip but also an amazing way to experience local culture and see some amazing views. Moreover, if you're planning to hike, public transportation can often take you to the starting points of trails, saving you the expense of renting a car or booking expensive tours.
Money Management
Set a travel budget
If you don't know your budget, it might be hard to search for areas where you can save more money. You should determine how much you want to spend on your trip. Think of the main costs of your trip, like transportation, accommodation, meals, activities, and souvenirs. Write the amount of money you'd like to pay for each category. This will help you avoid overspending.
Track your expenses
If you decide to set a travel budget, keeping track of your expenses will be very easy. I recommend using an app like Tripcoin, but you can also use a spreadsheet or even a notebook. During the trip, write down all of your expenses in each category. This way, you'll see how much money you have left for your trip, and you'll enjoy it without worrying about going over your budget.
Check your bank's ATM network
When I'm abroad, I never withdraw money from a random ATM because some of them have ridiculously high commissions. It's best to find out if your bank operates an ATM network or has a partner network in the country you're traveling to. Withdrawing cash from these ATMs will cost you much less than from regular ones.
Use a good travel credit card
A travel credit card with a good reward rate might help you save a lot of money if you travel a lot. How does it work? When you use one for booking a room, flight, or anything related to travel, you receive special points. You can use these points as gift cards for your future trips.
Accommodation Hacks
Stay in budget-friendly accommodations
While a luxurious hotel with a private beach may sound tempting, it can quickly drain your travel budget. Consider cheaper options such as hostels or guesthouses. Maybe they aren't as beautiful, but let's face it – will you really spend a lot of time in there?
Consider alternative options
Have you ever heard about couchsurfing or exchanging accommodation for work? These options are an amazing way to travel without paying for accommodation – which is often the highest cost of the trip. There are many ways to get accommodation for (almost) free, so with the right research, you'll surely find something for yourself.
Book in advance
When booking in advance, there are usually more options available. Some hotels even offer them at much lower prices and have a possibility of cancellation, so it's not a shot in the dark, as you might assume!
Eating on a Budget
Explore local street food and markets
We're all used to specific foods at home. When you're traveling, you might be surprised that some things are much more expensive – that's because they aren't local. The good news? Traveling is perfect for exploring food that isn't easily available at your home. Make use of that!
Stay in accommodations with kitchen facilities
If you don't feel the need to eat out every single day of your trip, you should definitely book a room with the possibility of cooking. All you really need is a stove, and you'll surely make it work. Cooking your own meals is much more affordable than eating out, so it will help you save a lot of money on your budget travel.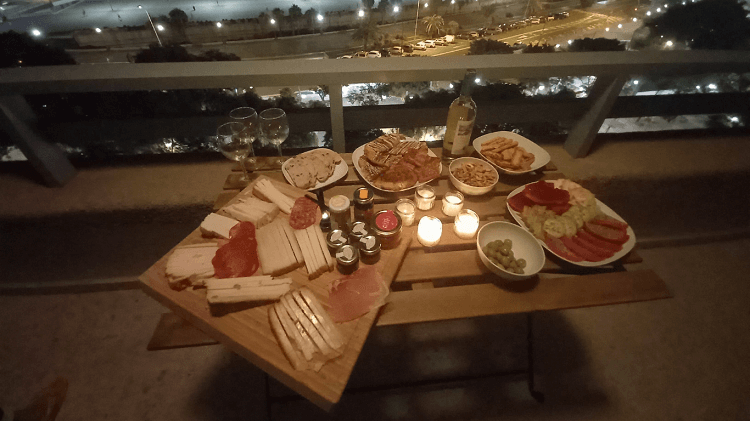 Source: personal photos
Ask locals for recommendations
We all know the struggle of finding a place to eat that isn't just an overpriced tourist spot. The internet is one way to research, but how will you know if the places you find truly capture the essence of the local cuisine and culture? Consider asking the locals – they are the experts of their cities, after all. They'll surely point you in the direction of affordable restaurants that may not be well-advertised.
Sightseeing
Research museums with free admission days
Why spend money on an exhibition if you could just wait a few days and visit it for free? Many museums offer free admission days once a week, so make sure you look it up.
Use city passes and tourist cards
Many cities offer special cards that provide discounted or free access to popular tourist spots and public transportation. Getting a card like this can help you save some money, especially if you plan to visit many attractions or use public transportation daily.
Explore nearby nature
Sightseeing is not all about expensive tourist attractions! Make sure to explore the nature around you. Whether you're visiting a big city or the countryside, there are surely many parks and hiking trails that you can discover for free.
Entertainment and Nightlife
Explore happy hour deals at bars
Who doesn't like to enjoy a drink at a bar after a long day of sightseeing? Unfortunately, bars, especially those in touristy areas, can often be quite expensive. That's where happy hours come to the rescue. Some bars offer discounts not only on drinks but sometimes even food so you can get the full experience!
Look for free cultural events
Local artists and musicians often create small events which can amaze you in many ways. Usually, you can take part in them for free or for a symbolic price. The thing is, you need to dig a little bit since they're often not as well promoted as bigger events.
Internet use and mobile phones
Use free Wi-Fi hotspots
Some places like cafes, restaurants, or hotels offer free Wi-Fi hotspots for their customers. I always look for a place with a hotspot when I need to use the Internet for work. They are always great when I'm traveling in Europe. I recommend finding a few places around the city so you're always close to one!
Buy an international data plan
Buying a data plan is a good idea if you won't be able to use free Wi-Fi hotspots. It's a much more affordable option than using your regular data plan. There are many plans, cheaper and more expensive, so you'll surely find the plan that best suits your travel budget.
Get a local SIM card
Getting one is really not as hard or time-consuming as you might think. It's worth it if your trip lasts more than a week or two. This way, you'll be able to use your phone exactly how you do it back home without worrying about high charges. I got one when I was in Prague for a month, and it was a great choice because I was also able to purchase tickets for public transportation with my local phone number.
Use communication apps
Apps like Whatsapp will help you avoid pricey international calls. It's especially useful if your trip includes several countries. These apps work entirely on mobile data or WiFi, so with any of those, you'll be able to contact anyone from all over the world
Affordable doesn't mean boring
As you can see, there are many budget travel tips. It all starts with thoughtful planning and ends with how you manage your expenses during your journey – but it's entirely doable. Traveling on a budget doesn't mean you'll have a bad experience. With the right mindset, you can have an amazing and memorable trip without breaking the bank.