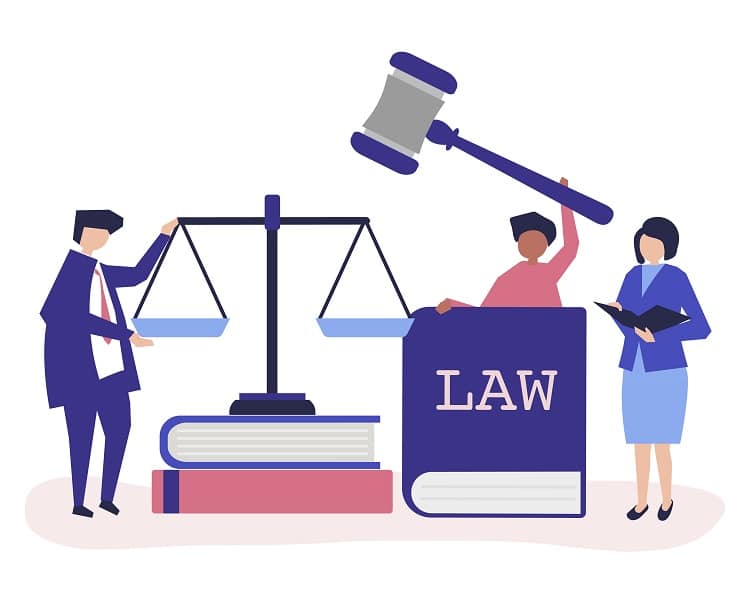 When you're running a law firm, there's little doubt that you are unaware of your competition. In fact, with 1.3 million lawyers based in the United States, it means you need to do what you can to differentiate your firm and stand out among them.
Without law firm marketing, you'll struggle to get new clients. That's why you need to develop a strong digital presence. These tips will help you get noticed by your ideal clientele.
Keep Your Website Current
Few businesses today are without a website. Simply having one isn't enough, though. Your website needs landing pages that tune into the precise needs of your clients. Targeting your specialized legal areas and geographical areas is key. Additionally, your website should be user-friendly and easy to navigate. This will keep visitors on your site longer and be more likely to lead to consultations that result in new clients.
Your website should exude a professional appearance, just as your firm does in court. It's also one of the first places potential clients will visit to see if your law firm may be the right fit for their legal matter.
In addition to making it clear how to contact your law firm, your website should also have a speedy load time for both desktop and mobile versions. The designs should be appealing, and your security standards should be up to par. This will protect you from hackers and promote better rankings on Google and other search engines.
Additionally, having web accessibility is a must as you will often have clients that live with disabilities. Complying with the Americans with Disabilities Act can give people of all abilities the access they need to your expert legal services.
Get to Know SEO
SEO, or search engine optimization, involves optimizing your website's content so it will rank higher in online searches. With the help of a digital marketing agency, you can improve your ranking and get more hits, which means more clients. It takes the right keywords in your blog content that tap into the intent of users.
Link building is another common strategy used to get search engines to use your site as an authority. By teaming up with a digital agency that specializes in marketing for law firms, you'll have the leading edge you need among the competition.
Know How to Use Online Advertising
Getting your legal practice featured in online ads will help you to generate leads. You can use banner ads, ads that appear at the top of search engine results pages, and pay-per-click ads on social media. Since you have enough to focus on while running a law firm, choosing a digital advertising agency with this experience will help you get the expertise you need.
Use Social Media
In order to have a strong digital presence for your law firm, you need to get on social media. It's an excellent place to build recognition for your legal practice. You will need to find out which social media platforms are ideal for your target demographic. For example, Facebook has the widest segment of the market. If you want to reach a younger audience though, you will want to get on TikTok and Snapchat.
Creating a business social media page where you post legal advice or conduct Q&A posts also increases your exposure. You'll boost your engagement with potential clients all while boosting your billable hours.
Set Up a Profile for Online Directories
Another brilliant strategy for crafting your law firm's digital presence is to list your website with online directories. These directories connect people to the services they're searching for, and usually include sections for reviews. Google Business Profile is an excellent example of a place to set up a profile.
You will want to completely fill out your law firm's information and direct visitors of your profile to your website. In doing so, you can target potential clients that are seeking your services.
This method works best when you use a professional photo of your law firm and complete a full description of your business, including services offered and your areas of expertise. You should also include location, contact information (with phone number, email address, and website), and operating hours. Listings like these are an excellent tool for staying present in the digital world and attracting more clients to your firm.
Lead the Way on Local Search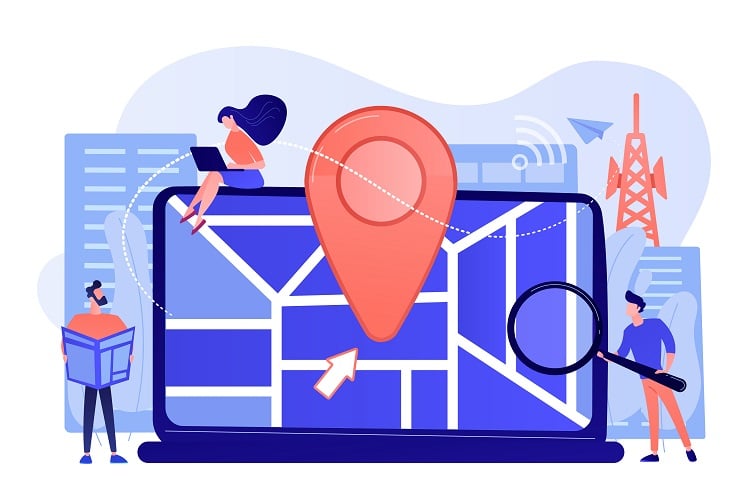 When most people need legal representation, they often look for lawyers in their local area. When you lead the way on the local search results with local SEO, it ensures your law firm appears in front of these users. Part of optimizing this local search strategy involves getting your Google Business Profile set up.
A digital marketing agency can help you claim and complete your profiles in other local directories as well. The editorial links you get from these directories may also help to boost both your local SEO and overall SEO.
As you improve your digital presence, be sure that you are consistently putting everything the same across the board. Your law firm name, for example, should always be listed in the same way to avoid confusion. Also, check that your phone number, address, and website link are all correct. It only takes one typo to throw the whole thing off.
With effective local optimization, you will appear as the top choice for potential clients and continue to shine in overall visibility online.
Conclusion
These days, every law firm needs to be present online to stay in front of the competition. By incorporating these tips, you'll effectively craft a digital presence that sets you apart from the rest.
However, while you may be an expert in your particular practice areas of law, a digital marketing agency has the expertise you need to put these tips into action. By using one, you'll soon see the benefits of tuning into the digital realm for attracting the right client base.