Instagram is one of the most popular social media platforms. There are more than 500 million daily active users on the platform.
That doesn't mean everyone has an account or wants to use their account all the time to dive into the world of influencer marketing or see other content on the platform.
In this article, we look at how you can use Instagram without account.
Instagram Without an Account 2023:What You Can Do
Not all actions on Instagram require logging in or having an account. These actions can be via your mobile phone, tablet, or laptop. These actions include:
Viewing profiles are set to public viewing.
Being able to explore Instagram bio links.
View how many posts, followers, and followers an account has.
Viewing and downloading videos, stories, and photos from public accounts.
See what comments have been made on posts.
Seeing accounts related to the content/profiles that you can view.
It is important to note that these actions must always be done on public profiles. Private accounts can only be viewed when you have access, as granted by the account owner. For this, you need an account and for the account owner to allow you to view the account.
It can also be harder to do activities on Instagram on a desktop. On a desktop or laptop, what tends to happen is that the social media platform will try to sign you in. It will connect to any previous accounts or will try to get you to confirm your account.
Instagram Without an Account 2023: What You Can Not Do
Without Instagram account, you can't do some things. Here are a few of the actions that you need an account for.
Post comments on content.
Like a photo or video.
Follow an account.
Private message any user on the platform
Why Use Instagram Without Account 2023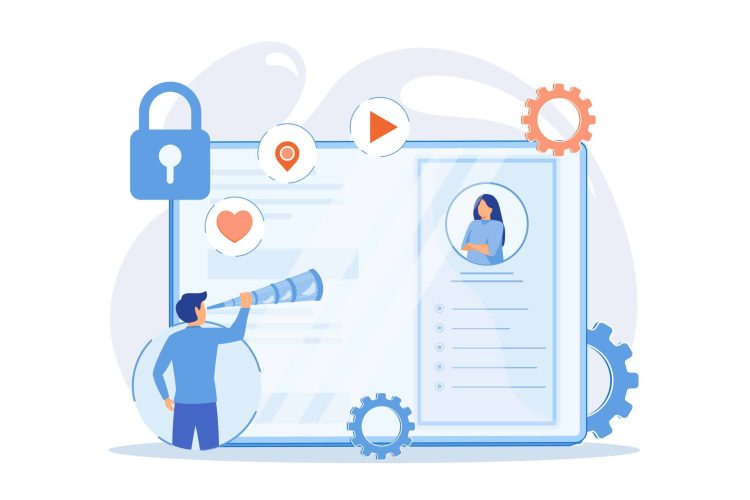 So why might someone want to use Instagram without account? For one, when an individual is working from home researching for work, you might not want to associate brands for work with your interests.
Or you might want to not have Instagram (or Meta Inc) from knowing what interests you have by being logged in. When logged in, the system keeps track of what you're viewing and your interests. Then the system will show you similar content.
However, this can be very distracting. For example, when you have an interest in animals, but your work has asked you to find five brands to feature in an article about woodwork. If you view these while logged in, woodwork brands and content might feature in your discovery feed.
You might not want this in the future, so your best option is to log out and access the content without account.
Another reason is that you are attempting to see content from some family. It could be holiday snaps or content from a recent graduation or birthday party.
However, you don't want an account for only seeing a few family snaps. Therefore, you might want to use a method that allows you to access the platform without Instagram account.
PRO TIP
There are ways that you can search for users by name on Instagram. The first option is to search for them using your browser. Another option is to use Google.

Both of these options are really easy to use and can help you to get to the account with ease. Another option is to use some software.
How to View Instagram Without an Account 2023
There are several ways that you can view Instagram without account. These options are easy to apply and you can use your Instagram account for free within seconds. Therefore, you can see the content you want or find the accounts you need.
1. Use the Instagram search bar without account
Accessing the Instagram search bar can be challenging when you don't have an account or want to use one. However, there is a simple way to do this without using any third-party application.
Step 1: Open your browser. You can do this in a private browser if you have an account but don't want to use that.
Step 2: Enter in the browser's address bar the URL: https://www.instagram.com/search/. This will take you to the following page.

You can then use the search bar at the top of the page.
2. Paste username in a browser to view Instagram without account

Another option is to use your browser and enter the username of the Instagram account you want in the address bar. The username is the @username that the Instagram user has. This will then send you to your default search engine to list the search results for the username.
Within these results should be the Instagram page for the username. You can click on this to go to the profile page.
3. Use Google to search Instagram without account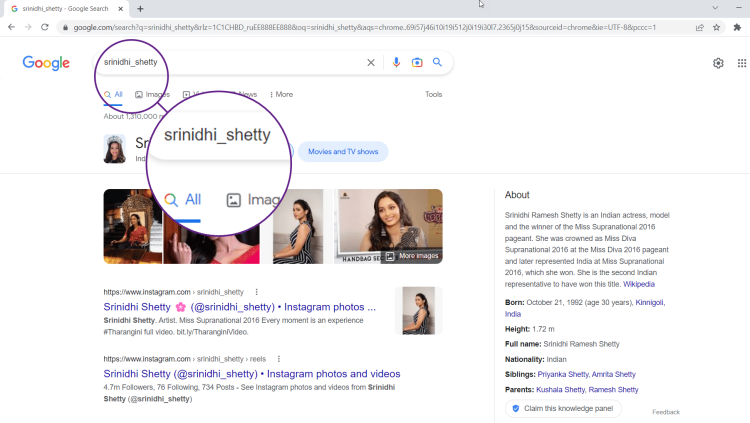 You can go through to Google and then enter the name of the Instagram user or the URL of the content, image, video, or story. When you click to search, the results will show the specific content.
4. Use your friend's Instagram account
Another option is not to skip the account but to borrow an account from your friends. Some friends might be okay with you using their accounts.
However, you should always check with your friend whether they are happy for you to use your account. You might also want to check the rules for using the account.
And it doesn't just have to be a friend. It could be your employers when you have work on Instagram or with family members. However, ensure they're happy to have you go through their account. You might want to tell them what content you will be viewing on the platform too.
5. Use tools to view Instagram without account
There are also ways that you can view Instagram content without account. These tools can be a useful option when you want to find content and use the content.
In this section, we look at some of the top tools that allow you access to Instagram profiles, content, photos, and videos. Most of these tools are also great for brands that want to scour social media in confidence and confidentiality.
Mentionlytics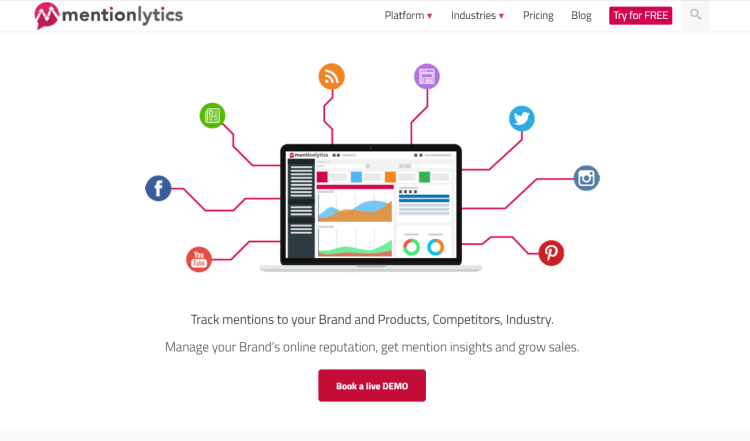 Mentionlytics is a social media monitoring platform that covers just about every form on the internet, not just Instagram. It allows you to find all the mentions about your brand, product, or competitors across news sites, forums, popular types of blogs, and other websites.
These include social media channels like Facebook, Twitter, LinkedIn, Google Reviews, and Instagram.
The AI-powered features are advanced and allow you to access insightful data. The easy-to-use and intuitive dashboard can be used by anyone, even without knowledge of social media. All you need to do is to enter the keyword and let the results display.
When something is found, results will be displayed in a feed for you to see. It will display any content whether you have an account or not. The information you get will include the date of publication, what was said, attached images, and more.
The best thing about Mentionlytics is that it allows you to monitor specific content and ideas without searching manually. Therefore, you can save countless hours of time and find the content you need for any project.
This is more suitable for small businesses and freelancers and is not a great option for individuals. There is a 14-day free trial, but after this you will need to use one of the paid plans.
Social media is an ingredient, not an entree. – Jay Baer
Brandmentions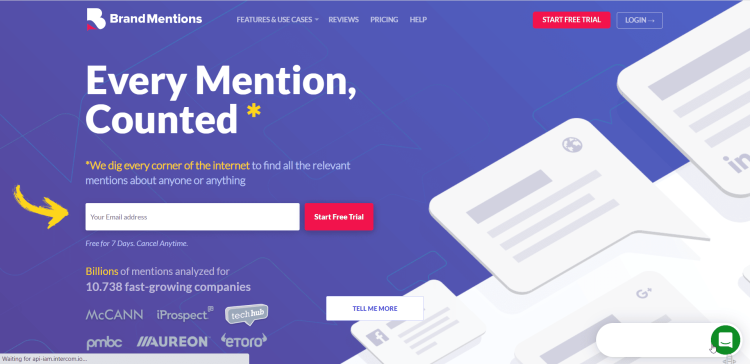 Like Mentionlytics, Brandmentions is a great tool for monitoring all kinds of mentions of you, your products/services, and competitors. The tool is able to check all kinds of content from those on Instagram and from other sites. To make this tool work you don't need an Instagram account.
When something matches the criteria that you've highlighted as interesting, Brandmentions will give you all the details that you need to make use of it. This could include information such as when the post was made and who published the content.
Monitoring allows you to quickly respond to brand mentions or news articles that you might be interested in. It might also allow you to perform checks on your competitor. If you know what your competitors are doing, you can take actions that allow you to take advantage of gaps in their marketing.
For instance, if a competitor is in the news for not having a certain product a lot, then you can post that you have the products. Brandmentions has a free 7-day trial and it is a premium software tool.
Pipl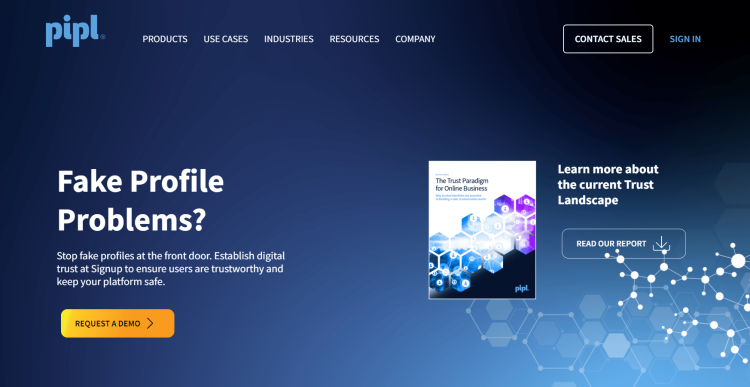 Pipl is a tool that is used to identify real individuals from fake accounts. It is a tool that is used by all kinds of brands to ensure that those who are subscribing to their service or building a profile are real and not fake. Therefore, you can protect your business from cybercrime and fraud.
The tool can be used to check an Instagram username and ensure that it is a real address without having to log into your social media account. The tool can also be used to check email aliases, phone numbers, education details, and job information.
The tool is very advanced with a large database that has been collected from public sources, the internet, and more. There is also access to Google Maps for staff to allow them to see more details about the people who are applying for information.
The software tool has an annual subscription and there is lots of support available through great documentation, live chat, email and other online measures.
Peoplefinder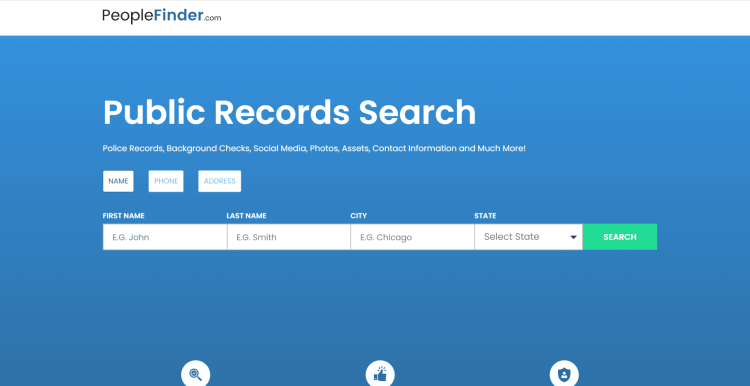 PeopleFinders is a great online tool that allows you to find out more from more than 43 billion public records and social media details. The tool has been active since 1999 and there has been access to more than 6000 pieces of information.
When you enter a name or a person, the tool will help to identify them based on numerous parts of possible data including name, phone number, email, and address.
There are two ways for you to get the information that you want, which includes an unlimited option which is great for brands and on an 'as per use' basis option where you pay for a single report.
There are numerous ways that you can find someone, and it can do things like an email or telephone number. But it can also use more personal information like known family members with some varied results.
With the results, you can get information like their name, ages, phone numbers, past addresses, and more. You can also check their legal history.
This is a great tool for preventing crime and fraud. However, you won't be able to get social media contact details on this. Therefore, this might not be the best platform for you unless you are looking for a name to attach to a brand.
Searchusers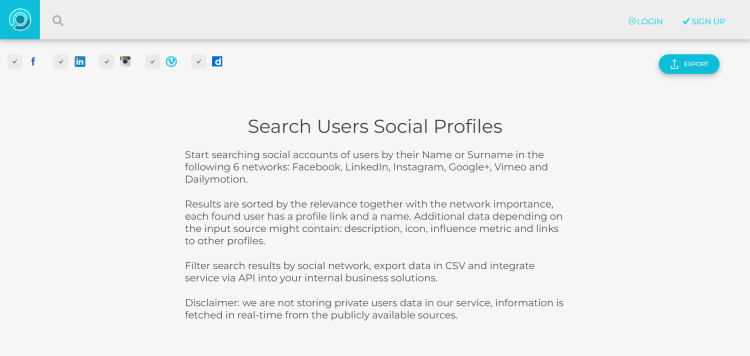 Searchusers is a great tool to find out the profile names and handles of someone on social media. It can search for particular searchers on five different social media platforms including Facebook, LinkedIn, Instagram, Vimeo, and Dailymotion.
The results are very reliable and you can use the name or surname of the individual to find the user that you're looking for.
When you've entered in the information on the tool, you will be provided with a list of the most relevant results. These will be sorted based on relevance. So if you're searching for David Smith, it will show all the David Smith's first and then perhaps add in others like Dave Smith and others after this.
Each result will also include lots of information including a link to the profile, which clicking on will allow you to see information on Instagram without account. You can also see other data, depending on the account, like description, icon, influence metric, and links to other profiles that might be relevant.
You can filter the results from the search depending on what you want. For example, you can search based on a specific social media platform. There are also options like downloading the list to a CSV folder or integrating the service via API into another business solution.
ImgInn

ImgInn is a great tool for those who are looking to anonymously search content on Instagram and then save content from the profile without accessing the platform itself.
You can save photos, download videos/reels and even save the Avatar of the Instagram users. This is a free tool that is perfect for individuals or small businesses. It works across all public profiles, but it doesn't work on private accounts.
The tool has an aesthetically pleasing design that is very simple to use. It is just a one-scroll experience. However, there are some problems as there are lots of adverts on the page, this is how the website makes its money.
To use ImgInn all you need to do is to go to the website and then enter the profile username to find the content that you would like to see. You will then see all the relevant profiles that you can click on to see the posts, stories, and where they've been tagged.
You can then choose the content that you want to download.
There is also the ability for the users to ask ImgInn to delete information about them from the database. Therefore, there might be some user information that is not available because ImgInn have had to delete it.
Anon IG Viewer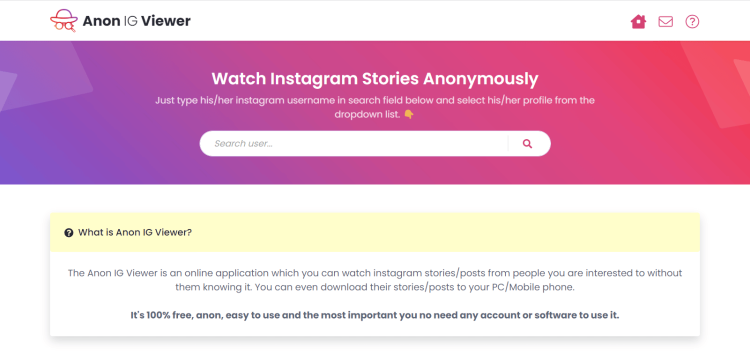 Anon IG Viewer is one of the most friendly and easy-to-use Instagram story viewer apps. You don't need to have an Instagram account to work and you can view any story or reel on the Instagram app, as long as it is public, without the content publisher knowing that you've viewed the content.
All you need to do is to search for a user using their name on the homepage. Then you can search the stories associated with that username and then download or bookmark the Instagram stories you want. When you bookmark the stories, it allows you to save them for the next time that you are on the app.
The Annon IG Viewer is an anonymous tool that is completely free to use. And they do not track your activity or data. So it is completely secure. However, if you are looking to be completely secure, you can always use a VPN to mask your location.
The tool is great because there is no need for you to log into your Instagram account or even have one.
FAQs
Can you browse Instagram without account?
You cannot browse Instagram without account because Instagram needs some data about you to create a feed. That doesn't mean that you can't see some content, but you have to be more specific with what you want to achieve with your time on the platform.
Can you search Instagram without account?
You can search Instagram without account details being entered into the login screen. To do this you need to enter in a bad URL, like Instagram.com/search that will list their 404 page. On this page, the search feature is visible which allows you to search.
Can you view Instagram stories without account?
It is possible to view Instagram stories without account. The best option is to use some software. There are numerous options that allow you to access the stories for free without account. As long as the account is public.
Can you search users by name on Instagram without account?
There are ways that you can search for users by name on Instagram. The first option is to search for them using your browser. Another option is to use Google. Both of these options are really easy to use and can help you to get to the account with ease. Another option is to use some software.
You might be interested to check those related posts as well:
Conclusion
Using Instagram without account is really easy. However, it requires you to take specific steps that are free. Above are some of the options for you and also some software options to help you get the content that you would like to see.