When Instagram stories launched in 2016, they drastically changed the way companies and influencers could interact with their followers.
But with over 500 million users sharing stories each day, getting more views and growing a devoted following base is more challenging than it has ever been.
So, if you're wondering how to get more views on Instagram, follow these simple tricks and tips to make a lasting impression on your audience.
Create Creative IG Story Content
Creativity is key to becoming successful on Instagram.
Followers prefer quality content that's unique and original, which means you'll need to think creatively if you want to get more of your posts and stories to go viral.
Following a trend can help you increase your view count, but it won't necessarily help you build a sustainable following of fans over a long period of time.
Defining your niche amongst over 1.3 billion users can be difficult, and becoming a famous influencer doesn't happen overnight. It's okay to look to others for inspiration, but make sure to give it a personal spin that's original and unlike anything else offered on the app.
While the quality of your content is essential, don't underestimate the power of good audio and video equipment either.
Consistency is also important for Instagram growth (how much you post in addition to what you post), as it keeps users intrigued and coming back for more.
Use Widgets & Stickers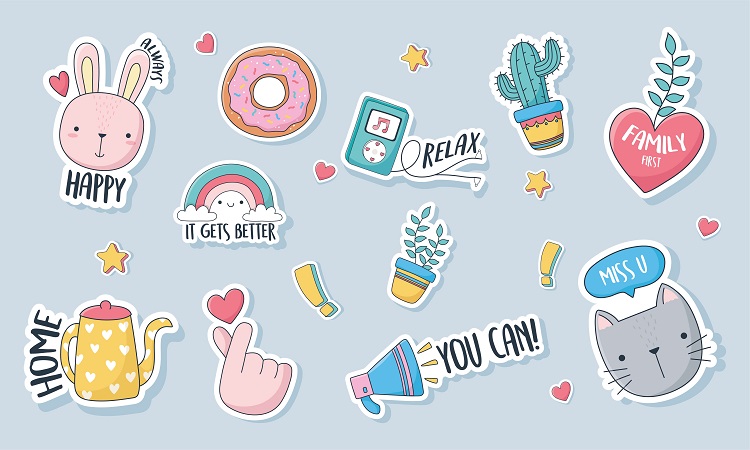 To generate more Instagram views, we recommend using widgets and stickers in your stories.
Once you create a story, you can add small pictures, tags, or animated images to make your content more unique and appealing to viewers.
Instagram has a huge variety of widgets and stickers for you to choose from, and you can find them on the edit screen by swiping up your story.
In addition to adding personality to your story, Instagram story stickers can also be used to gather more information from your followers. Many businesses use data collected by the widgets to make decisions about products, images, or trends.
You can stick to the basics and just add an emoji slider, a hashtag sticker, or a tagged user, or you can opt for something more engaging to increase the number of Instagram story viewers.
Interactive polls, quizzes, and even music can be added to make your stories more customizable.
Create Polls & Quizzes
The number of story views you get is one thing, but user engagement is equally, if not more important when it comes to growing your Instagram account. That's why you should add interactive polls and quizzes to your Instagram story content.
Polls and quizzes are added as stickers that get displayed over your content. Creating a poll sticker allows your followers to make choices based on a question that you ask.
For example, you may ask your followers to choose between two outfits or if they prefer chocolate or vanilla ice cream. You'll be able to see a breakdown of the answers, which you can then share in a subsequent story.
Instagram quizzes are similar to polls, except you'll be able to add more than two options for followers to select.
The results of the question sticker can also be shared with your target audience.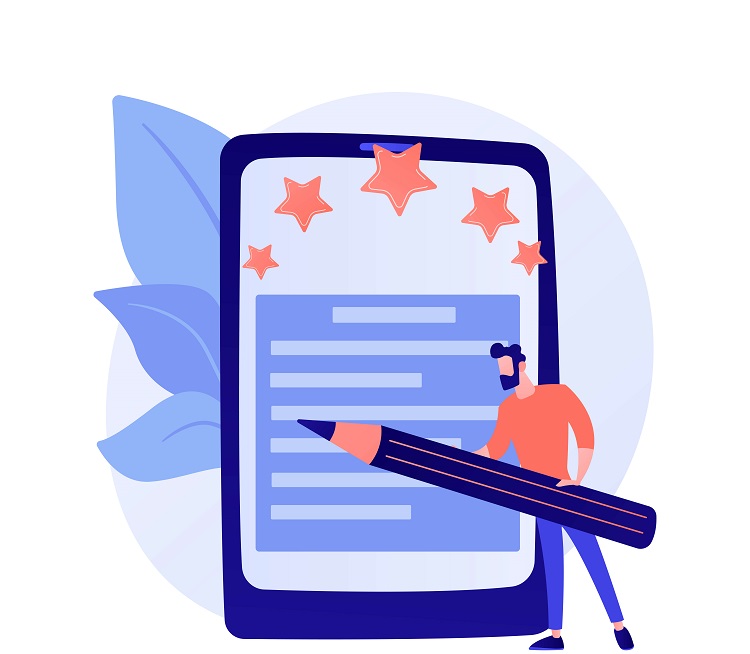 Use Location Tags
Adding a location to your post or story is a great way to tell your Instagram followers where you are. However, location tags can also help get more story views and attract new followers.
That's because when an Instagram user searches for content in a specific location, your post will appear in their feed.
To add a location to your Instagram post or video reel, simply select the country, city, or site under "Add Location" when creating the post.
The location is displayed right under your username and above your content, so it won't add unnecessary bulk to your good Instagram captions.
You can also add a location to your story by swiping up on the edit screen and adding the location sticker.
Instagram location stories can also make your videos more discoverable if they end up being curated on the location-based Explore page.
Use Hashtags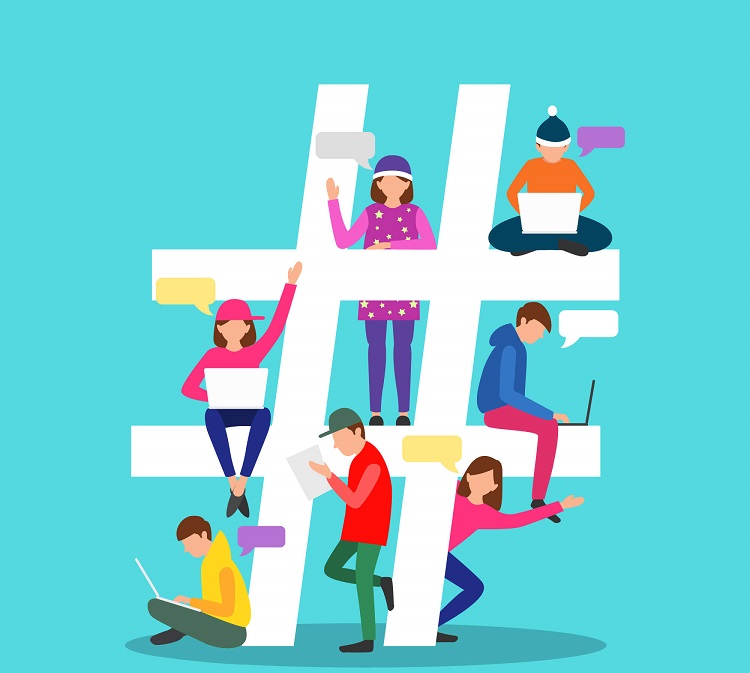 One of the easiest and most efficient ways to increase Instagram engagement is to utilize hashtags.
Adding the right hashtags to your story or post will allow you to reach a wider audience, resulting in more followers and likes.
Instagram allows you to add 30 hashtags to a regular post and ten hashtags to your Insta story. That's not a lot, so you'll need to be a bit selective with what you choose to include in your content.
Popular hashtags are great for visibility (although it's possible your post might get lost amongst the sea of other people using the same relevant hashtag), while specific hashtags are better for attracting niche users.
When placing hashtags on your story, you can add them in the text caption, as a hashtag sticker, or with a location tag.
Unlike post hashtags (which appear on a collective hashtag page), story hashtags are curated. However, it's not 100% clear how the Instagram algorithm works with stories and hashtags, so there's no guarantee your content will be featured on the Explore page.
When it comes to finding the right hashtag, there are many websites out there that can help determine what to add to your story.
Research the best words and phrases for your brand and experiment with the number, placement, and types of hashtags you use to see which yields the best results.
Your Instagram insights and stories analytics pages can shed light on the effectiveness of your social media strategy.
Add Subtitles
Making your Instagram video story more accessible to your followers is another way to grow your audience base. That's why it's important to add subtitles to your IG story.
Everything you say in your video will automatically be turned into text and displayed on the screen for your viewers to read.
In addition to making your videos more inclusive to those with hearing loss, subtitles can also increase the Instagram story view time for users that are watching your video without sound.
You don't want to lose out on a valuable follower simply because they have their phone muted at work, in school, or at night!
To add subtitles or captions to your story, simply swipe up to view the different sticker options when editing your content. Then, select the captions sticker and choose your text color and format.
You can also choose to create subtitles outside the Instagram app with a 3rd-party tool such as Clipomatic or CaptionMax for more customization options.
It's always a good idea to review the text before sharing the story with your followers.
Although speech-to-text is relatively advanced, it can still make mistakes during the transcribing process.
Post Shareable Stories
Although pleasing your current follower base can bring you more story views, it's equally as important to reach people that don't follow you.
Whether you're an aspiring influencer or a growing small business, creating videos that can be shared across the social media platform will increase your chances of being successful.
Similar to sharing content on Facebook, Instagram also allows people to share videos that are posted to stories. Unfortunately, there are a few limitations that can make this difficult.
For example, users can only add your story to their page if your account is public and you tagged them in the story (using the @mention feature). If the user is not tagged, they will not be able to share your content in their story.
However, users can still send the story through text message, e-mail, or even as a direct message on Instagram.
That means your content can be shared privately even if it can't be shared publicly through your follower's stories.
Posts, on the other hand, can be easily shared amongst your users.
As long as your profile is set to public, people can post your content to be shared on their Instagram stories.
Highlight Your Best Stories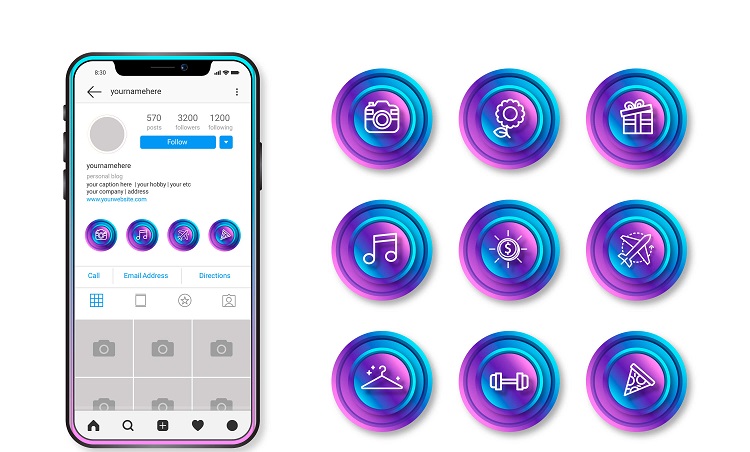 Stories disappear from your feed 24 hours after they are posted, which can have advantages when growing your social media presence.
But did you know that Instagram archives your past stories?
So, if there's a particular moment you want to hang on to, you can save and feature it on your Instagram profile using story highlights.
Story highlights can be found on your main profile page right below your bio.
They can also be grouped together and named to make finding the relevant video easier for your followers. And there's no limit to the number of highlights you can have on your account, so there's no excuse for not saving your best moments on the app.
Influencers and business owners can use highlights to showcase their most popular videos or to feature certain products.
They can also be used to display certain major events, like holidays, vacations, or important achievements. This is an excellent feature because even if users weren't able to catch your story before it disappeared, they can still interact with it later.
Feature Your Comments
As one of the most underrated features on Instagram, pinning a comment is a valuable way to moderate how followers interact with your post or story.
It's not uncommon to get spammy, unwanted, or even abusive comments when you're actively growing your audience.
In addition to the option to delete those comments, Instagram also gives users the ability to pin positive comments in hopes of facilitating a more productive and valuable conversation.
If you have a comment from your follower that you find particularly pleasing, then pinning it can increase the number of stories views you get.
However, pinned comments can also highlight certain features that companies or influencers want their audience to know about, such as product reviews, customer testimonials, or answers to FAQs.
Each post or story can have up to three pinned comments that will be highlighted at the top of the comments section.
You might be interested to check those related posts as well:
FAQ
When is the best time to post on Instagram to get the most story views?
The timing of your posts can impact the number of Instagram likes or video views you get.
For example, studies have shown that posting on weekdays from 11 am to 2 pm CDT results in the highest engagement level. However, your location (and the location of most of your followers) should also be taken into account when deciding when to post on Instagram.
How often should I post on Instagram to get views and grow my followers?
Besides quality, consistency is also crucial to getting more IG story views.
While you want to keep your audience entertained, you also don't want to spam them with too much content at one time.
Aim to post a photo or reel once a day. Stories can be shared more frequently, but avoid flooding their profile with dozens of long or unnecessary clips at one time.
Is there specific content I should post to appeal to most users?
The truth is – you can't appeal to every single person on Instagram, so it's not worth wasting your time on creating generic content.
Instead, you should focus on a certain niche or topic that the Instagram community can benefit from. And most importantly, find something that you are passionate about.
Even if your idea isn't completely original, you can still find ways to make it personal and unique to attract a devoted following and audience base.
Conclusion
Posting an Instagram story is an effective way to attract and connect with millions of story viewers.
And while creating a successful story strategy takes trial and error, it's worth spending the time and effort to create a compelling video that can launch your business or account into Instagram stardom.