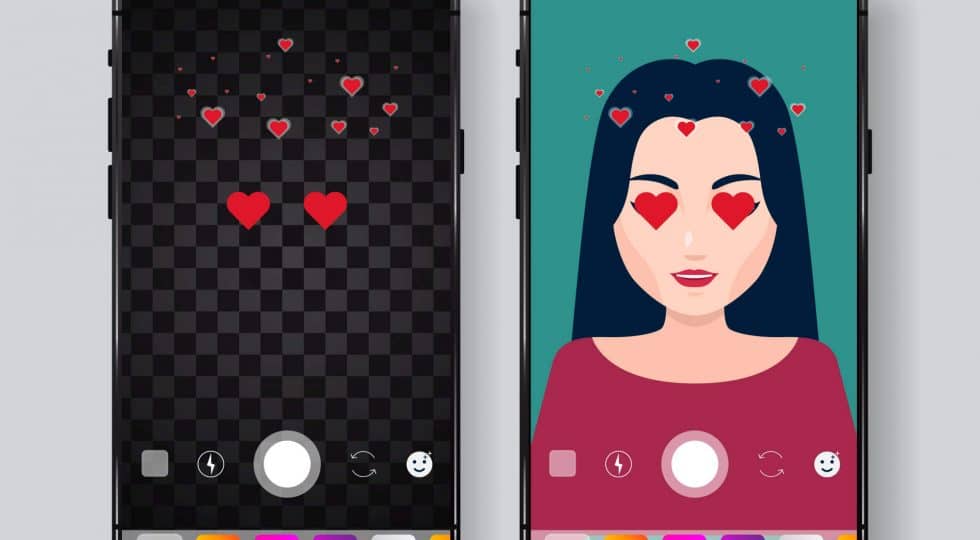 Instagram Stories Are A Direct Line To Your Audience
It should be no surprise for you to hear that Stories are huge on Instagram today.
With hundreds of millions of people using them each day, you certainly don't want yours to be the business that gets left behind. Stories is a feature for drawing engagement from your audience like no other.
If you're unsure of how to create appealing Instagram Stories or what your approach should look like, you're certainly in the right place. It's something no business active in the social media landscape can afford to ignore for much longer.
Finding success on Instagram is now closely tied to how well you craft your Stories. And businesses that aren't making use of the feature at all are likely to be left behind.
You'll find out all about Stories, what they are and how they can be used as a direct line to your audience in the guide below. It might take some time to adapt and perfect your stories, but with the help of the 8 techniques we're about to explain, you'll get there in the end.
One thing's for sure; Stories aren't going away anytime soon and they're currently changing the Instagram and social media landscapes for brands.
They're not a novelty or gimmick any longer. Stories are capable of driving engagement and getting your brand noticed.
Instagram Stories As A Marketing Strategy
So, first of all, what are Instagram Stories?
It's a feature that allows individuals and brands to post images or short videos to their audience without it showing up in their news feeds. That's important because it allows for regular, rapid posts that, nonetheless, don't overwhelm the audience.
That all might sound quite familiar, and that's because the concept is quite closely modeled on Snapchat. In the same way as Snaps, Stories disappear after 24 hours, creating a sense of urgency in the viewing audience.
They want to see what you're showing before those Stories are gone forever.
Another important thing to mention about Instagram Stories is that they're quite different from the regular style of posts you'd usually find on Instagram.
Stories are less polished, a little rawer, and offer a more genuine and real insight into your brand and what you're doing. They often function as a peek behind the curtain, but they can be used in many other ways too and you can still add makeup to photos and feel comfortable in your Stories.
The engagement Stories generate helps to create a direct line to your audience. In turn, this provides you with the opportunity to learn more about your target audience. That knowledge and insight can then be used to perfect your products and services.
1. Perfect Your Highlights

We mentioned above that Instagram Stories disappear after 24 hours.
At least, most of the time. You can circumvent this mechanism with the use of Stories Highlights. These Highlights are pinned to your page and stay there as long as you want them to.
The great thing about this feature is that it allows you to create a highlight reel (as the name suggests) of your very best Stories content.
It can act as a gateway for people arriving at your page for the first time who want to find out more about your brand.
So be sure to really put some work and effort into thinking about which of your Stories are worthy of a place among your Highlights.
Try to have a reason for each Highlight's existence. What is it offering and what is it conveying to your audience that justifies its inclusion?
This space is also ideal for any content that you want your audience to have access to for longer than 24 hours. That could be details of an offer, some news you want to spread, or a competition of some sort.
2. Know and Use The Features
If you're going to get the most out of Stories, you really need to understand its array of features and how to use them.
Some of the best are:
Polls
Questions
Countdowns
But there are more features than we can mention here, and that's why experimentation, research, and discovery will be key for you.
One example of a feature that adds spark and creativity to posts you choose to feature on Stories is the use of a patterned backdrop.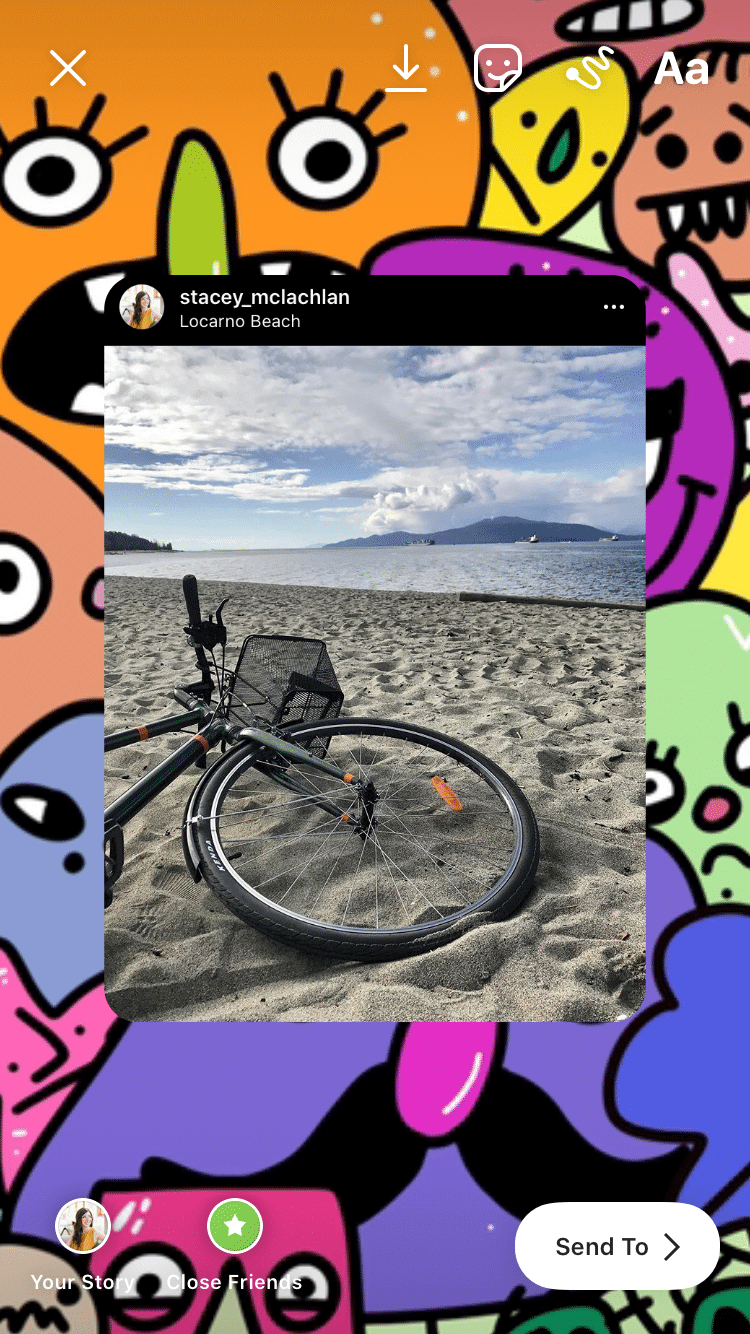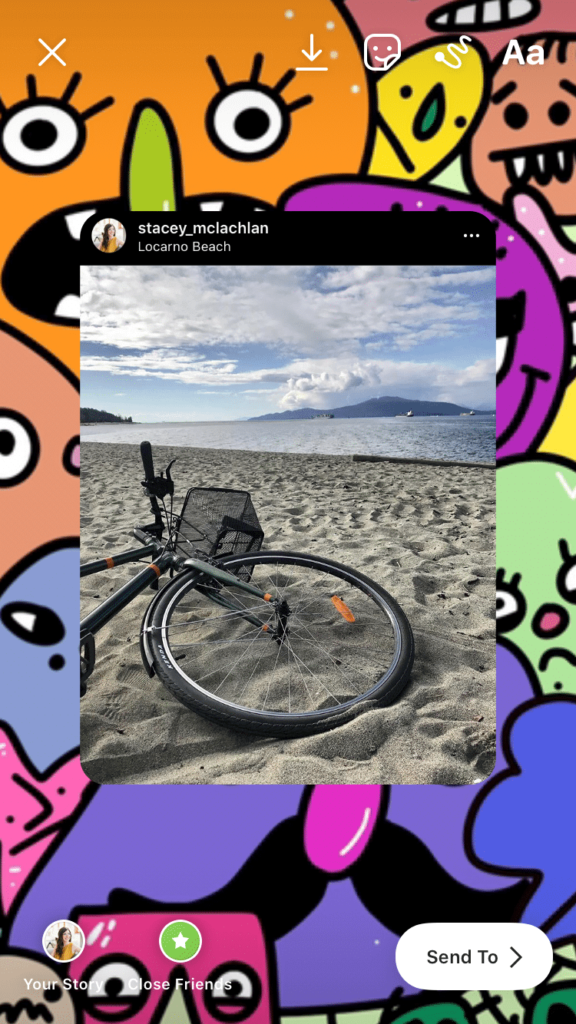 These allow you to show off posts that some people may have missed while displaying them in a way that's fun and attention-grabbing.
If you're striving to drive traffic to your website via Instagram, you should know that it's possible to share links via Stories too. We'll talk about that more later.
With the help of platforms like Hootsuite, you can schedule Stories posts so that you can keep things consistent for your audience. So be sure to make the most of that option.
There's also a lot of little tricks, such as using the eraser tool to reveal a 'mystery' element of your post and uncover a surprise. These little tools are a lot of fun and you can get really creative when you play around with them.
3. Provide Valuable And Educational Content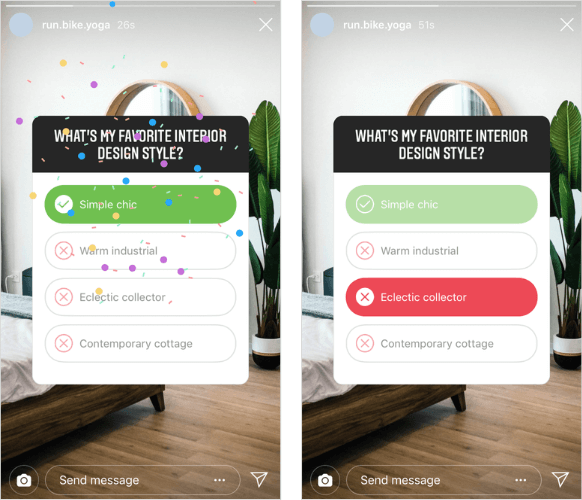 One useful way to really engage your audience is to offer them something of value. And in many instances, that'll mean educating them in some way.
This doesn't have to be dry or boring though; you need to offer education in a way that's fun and appealing.
It's about offering your audience something that they're going to learn from in a way that's light and breezy.
It can be something short and sweet but useful. Those nuggets of educational content are even more appreciated when they're kept brief and easy to understand.
You can make them interactive with quizzes and questions if you like. This is another way to drive engagement and to encourage people to take part. That way, they're not just passively watching.
No matter what kind of educational content you're looking to deliver, be sure to keep it visually appealing and easily digestible. Tailor it to your specific target audience and it'll be one of the best ways to drive engagement and foster real brand loyalty.
4. Collaborate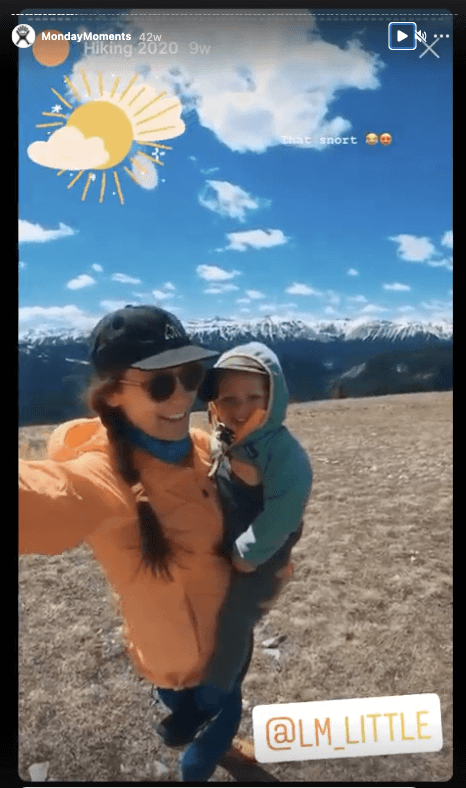 There's a reason why collaborations are so prevalent on Instagram and on Stories in particular.
They give both brands involved fresh exposure and a chance to make a first impression. You can use tags to help make the most of these collaborations.
If you're not collaborating on Instagram, then chances are you're doing it wrong. It's a key component of the entire Instagram model.
Try to be creative when it comes to who you want to team up with and what angle you're going to take when presenting the collaboration to your audience.
It has to make sense; it has to mean something to them.
Make sure there's always a reason and purpose to the collaboration and offer something to your audiences that goes beyond a chance to promote your products and services.
Collaboration should be exciting and it should offer your audience something new. Don't simply produce the same content you do when you're posting alone.
Make it an occasion and give your audience a reason to be excited, while landing a good first impression with your collaborative partner's audience too.
5. Use Video Content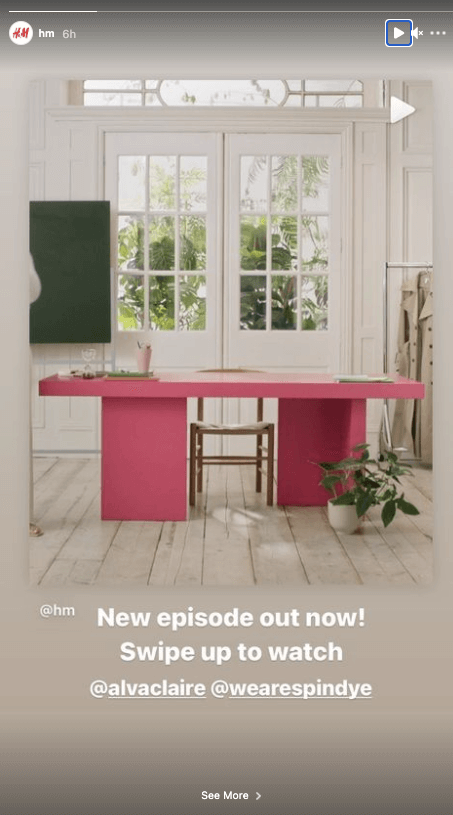 Stories that include video content are much more likely to attract and hold attention than static images and are a great way to improve your visual communication with your audience.
When people see a video that begins auto-playing, they usually stick around to see what it's about. Whereas with images, people find it much easier to skip on by.
The arrival of Stories has made video content an absolute must on Instagram, and you can't afford to ignore that change.
Video content is what gets noticed and is really at the heart of what Instagram Stories as a concept is all about.
Of course, there are many ways to use video content depending on what you do and the audience you're looking to attract.
For many brands, videos on Stories allow them to show a human side of the brand and a glimpse into the running of the company.
That's only one way of approaching video content though. Be creative and find the style of video content that seems most authentic to you and most relevant to your target audience on Instagram.
As well as Stories, video content such as Reels, IGTV, Lives, viral videos, and more can be made use of.
6. Ask Questions and Converse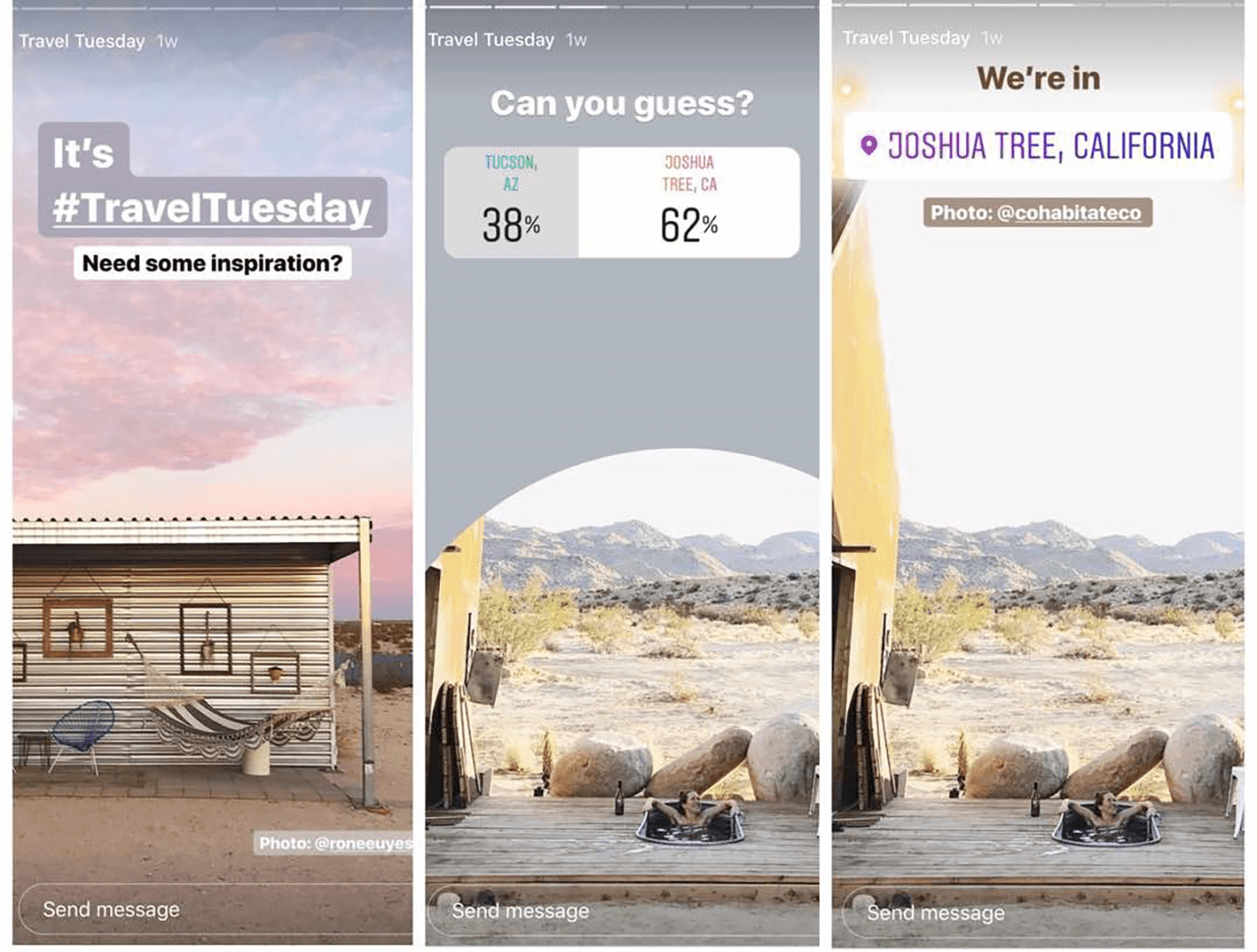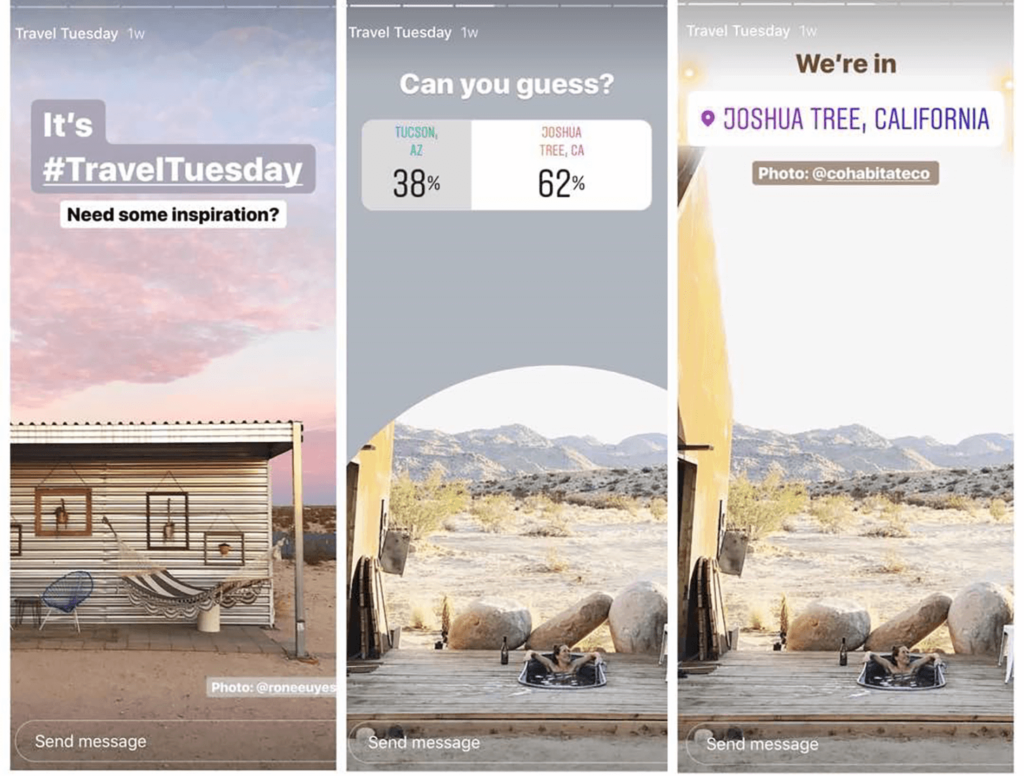 One of the best strategies you can employ for driving engagement via your Instagram Stories is to be open, communicative, and try to converse.
When you ask a question or start a conversation, people are far more likely to reciprocate that interaction.
This goes two ways as well, of course.
Many brands prompt their followers to ask them questions, and this gives them the chance to learn more about you and deepen that bond they have. When they feel a closer connection to the company, it drives further engagement and sales.
When you ask a question, you get lots of answers, and that's the most obvious form of engagement out there.
As well as boosting engagement, it'll also allow you to learn more about your audience. And that also allows you to tailor your products or services to them better.
It might sound simple, and it kind of is.
But that's the point.
You don't need to make things more difficult for yourself. Instead, remember that conversation and interactions are at the core of any kind of engagement that takes place between brands and their audience on platforms like Instagram.
7. Inspire and Excite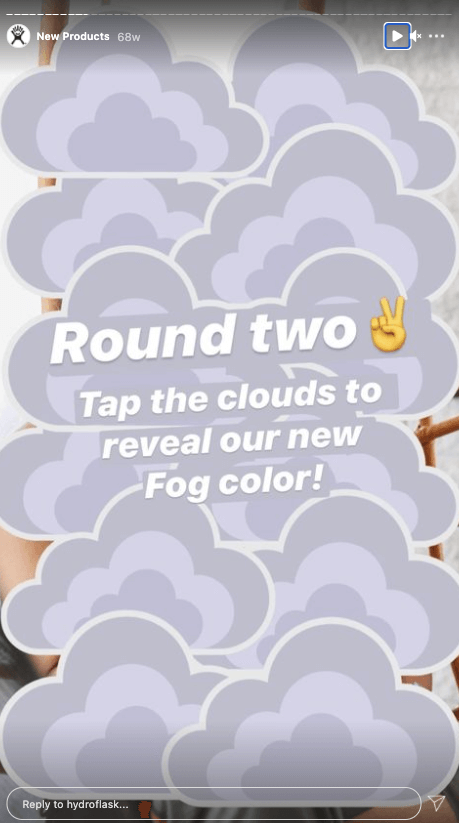 The Stories feature is a great tool for generating excitement and giving people a reason to be interested in your company.
For example, you might be preparing for a new product launch. With the help of Stories, you can drop hints and reveal them slowly to generate anticipation in your audience.
You can quite literally count down to the release of a new product or build up the anticipation ahead of an announcement. There's a built-in Countdown sticker feature that makes this so easy to do.
With the right use of Stories content, you can generate real excitement and make your page more engaging to interested customers or prospective customers.
Inspiration is key here; it's what Instagram has always been all about. Inspire people and give them a reason to care about your products and the path your business is currently on.
If you want to really inspire and excite your audience, why not get them involved? Run competitors or showcase customer stories. This kind of relatable and aspirational content always goes down well and helps in audience development.
8. Enable The Link Feature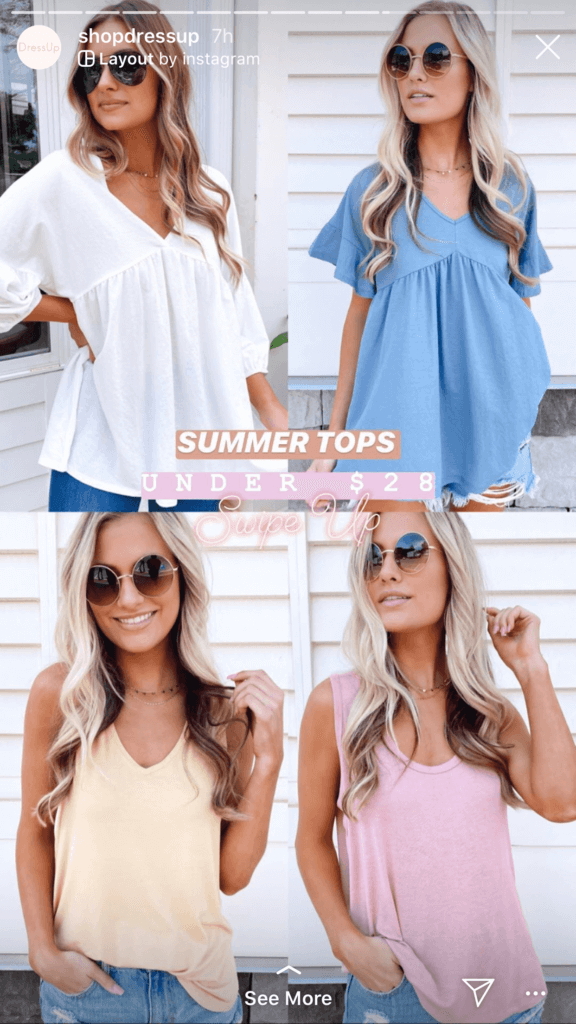 We briefly mentioned the link feature above, and now it's time to explain what it is and why you should enable it.
The link feature is known as the Swipe Up feature and it allows you to insert links into your Stories posts.
When the user swipes up, it'll take them to the page attached to the link you've provided.
If you want to boost sales on your website, it's obvious that you should be making use of this feature. If you have an Instagram Business profile and 10,000 followers, you can enable it right away.
And you certainly should.
As you can see, there's a lot that goes into perfecting your Instagram Stories.
And if you're just starting out using the feature, it'll take some time to get it right. But with the use of the advice above, you'll get to where you want to be.
Stories are representative of the way engagement and user interest in shifting and changing on Instagram today. Their popularity proves that your target customers crave the direct line they offer.
Whether your aim is to offer genuine value, inspire your audience in some way or be more interactive and creative, it can be done via Instagram Stories. So don't let this feature go to waste for your brand a moment longer.