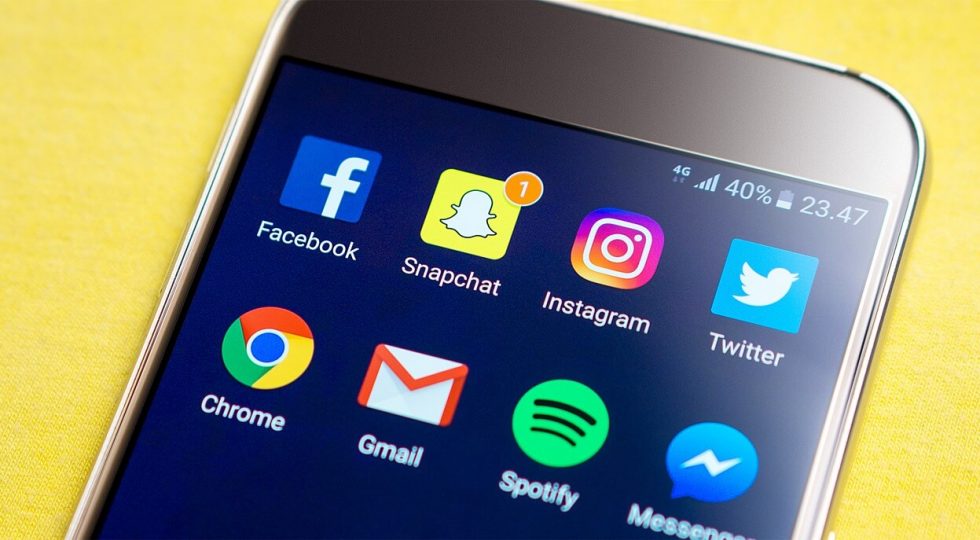 Marketing a product or service on the internet isn't like it used to be. The traditional focus of list-building and capturing the attention of prospects through search engine optimization might have worked in the past, but today the online marketing landscape is completely different. Now, social media plays a major role – and with 70% of the US population having at least one social media profile – and this means you'll need the help of the most popular people on social media platforms: so-called "social media influencers."
It's Kind of a Big Deal
Modern society has taken a dim view towards traditional advertising efforts. Being exposed to talking heads barking at you from a television screen or a YouTube video about how effective their brand of toothpaste is just doesn't convince people as to the quality of a product or service nowadays – not when online shopping sites like Amazon have extensive number of reviews of their products available for all to see.
means that today people are much quicker to trust the words of someone who's like them. However, people being people, they still enjoy celebrities. Following your favorite celebrity on social media means you get a glimpse into their world – and when someone you love and admire says they prefer one product or service over another this simple statement works as a powerful endorsement, people listen. In fact, one survey found that 71 percent of consumers are more likely to make a purchase based on a social media reference.
Marketers have stood up and taken notice. A recent report found that up to 75% of professional marketers are making use of social media influencers in some way, thanks to how effective it is at driving sales or engagement. Social media is the new platform for digital marketing, and influencers are the reigning monarchs.
How Not to Fail at Enlisting Social Media Influencers
Social media influencers are integral to online marketing. Yet most people fail miserably in their efforts to reach out to an influencer with a strong following in a key demographic. What causes such widespread failure? First and foremost, marketers don't place enough importance on the influencer's time.
While it might not seem like someone who became the internet famous over YouTube is a "real" celebrity, they need to be treated with a bit of deference. Remember, you're asking for their help – you can't come to the table empty-handed. Offering value to your chosen influencer – whether it be free products or services or even actual payment – shows you're serious.
Likewise, ensure that you're building a genuine relationship with an influencer. Invest time and effort in your conversations with them. Showing them how seriously you take them – and how willing you are to invest in a relationship with them – will separate you from the herd in a positive light.
Finding the Right Social Media Influencer For You
Choosing the right social media influencer for your marketing campaign can be tricky. You need someone with high visibility, and that usually means a large number of followers.
At the same time, the influencer needs to be relevant to your chosen market and also needs to have a high level of engagement with his or her followers. There are some other serious pitfalls to avoid when it comes to influencers – especially for those with large follower counts. Some individuals will buy thousands of followers to artificially inflate their numbers This allows them to look like influencers but they actually aren't.
This is why ensuring that an influencer's engagement levels are high. A Twitter account with a moderate number of followers but lots of tweets, retweets, and also mentions and replies to followers demonstrates high engagement, and in fact, may represent a better investment than an account with a higher follower count but little in the way of engagement.
For example, if you check the Twitter account of Shane Barker, you can see:
he has a verified account (blue tick)
he has a high number of followers
his tweets are genuine
his tweets gets retweets and likes
1. Where's the Love?
Once you've identified the best social media influencers for your needs, it's time to establish a connection. This needs to be done as organically as possible – most influencers have finely-honed B.S. detectors, so you're going to have to spend some time building a rapport.
This means showing them some love. Liking, sharing, and commenting on their social media posts periodically will go a long way towards accomplishing this. Engage with other followers. Leave comments, answer questions, raise interesting points.
Once you've made yourself visible and your social media influencer has grown accustomed to seeing your presence as a positive addition, then is the time to reach out. Find them on LinkedIn and request a connection on a professional level.
2. Build Bridges through Interviews and Roundups
If you've got a blog for your startup (you do have one, right?) inviting influencers for either a roundup post or an interview is a great idea. They provide you with credibility – in return, you give them exposure.
Still struggling to drive decent traffic to your blog? No worries – simply telling an influencer that you have plans to heavily invest in paid ads to boost the post's visibility can do the trick. Conversely, you can also assuage them by pointing out ancillary benefits – if you've netted a few bigwigs that have agreed to be a part of your roundup post, this often convinces influencers as well.
Take a look at this great example. My friend Danny's time management roundup post garnered more than 6 thousand shares because he got 86 influencers to agree to participate in the post.Success in getting a handful of big movers and shakers in your roundup post is almost a guarantee they'll share it once it goes live.
Roundup posts are especially great because the influencers themselves create the content themselves. High-value content like that is almost always fantastic.
Some strategies to think about: if you're a regular contributor to a large website, start with inviting influencers to participate in a roundup for the site before you transition to hitting them up for your own – probably smaller – blog.
Likewise, time is money when it comes to influencers, so keep in mind that they need to be offered some value; participating in a big website's roundup post communicates this value easily.
Here's a great example of this concept. I did a roundup post for SEMrush that played a major role in creating relationships with experts and influencers that I could then contact down the road.
3. Blog Commenting: The Two-Way Street
Just as much as you want your influencer showing up on your blog or website, realize that influencers don't just spend their entire day sending out tweets or status updates. Most, if not all, influencers have their own blogs, and there's no better way to show your support (and to solidify your relationship) than by responding to these blog posts by leaving comments of your own…
Be careful not to use a comment on an influencer's blog as an opportunity to leave a gratuitous backlink to your own projects. It's one thing to mention similarities or differences in something you're working on, but it's quite another to shamelessly promote in a space that should be about your reaction to the influencer's content! Comment on something the influencer said – now is not the time for shameless plugs.
4. Add Value with Your Feedback
Influencers are looking for more than just "great post!" when it comes to feedback. Adding value to the conversation not only shows that you've read their content attentively but you've spent some brainpower in analyzing it.
This doesn't have to be limited to the comments field, either. An email sent directly to the influencer regarding a blog post or other type of content with detailed feedback on things like typos, broken links, or inaccurate information – or simply suggestions on ideas for follow-up posts on related topics – will do the trick. Use your judgment, remain polite and professional, and your feedback will almost certainly be valued.
5. Get them to consult you
Almost every influencer out there is at least tangentially related to a product or a service – either something they personally offer, or something they endorse as an affiliate. This means sometimes the best way to get to the front of the line when it comes to interacting with an influencer is to buy what they're selling.
Remember, you're investing in this influencer, and that can sometimes mean financially. Creative influencers like artists and authors are always gladdened to see someone purchasing their work or pledging to their Patreon. Likewise, professionals who offer consulting services are likewise more apt to consider a request from someone that they have consluted than a request from just some nameless person on the internet.
6. Become a Recognizable Face (Webinar strategy)
Let's be frank: lots of influencers – especially those in the professional milieu – often run free webinars where they make presentations on certain subjects. Attending these webinars yourself is just the first step – you need to become a recognizable face during a webinar series.
Doing this is relatively easy, as all it takes is your time and attention. Ask pointed, well-thought out questions in webinar chat. Follow up via social media or email with praise and feedback. This grabs an influencer's attention – who doesn't want to hear that the time and effort they spent preparing a webinar had a positive impact?
7. Join the Inner Circle
This is a great one for influencers who have a weekly or monthly newsletter. Make sure you get yourself added to the influencer's mailing list, and then read each newsletter carefully.
Often these newsletters contain links to articles or other content influencers have created. Provide some feedback to the influencer, either through email or social media – or the newsletter itself if it's not a noreply newsletter – and be sure to engage with any offers of free help an influencer provides in these newsletters.
8. Post and Cite Them in It
Another highly effective tactic is to create content of your own and then cite the influencer within the post. Do they have a quote or already posted content that's pertinent to your own? Did you have an interview or conversation with them that raised some interesting points? Include it – and be sure to identify your chosen influencer as the originator of the quote.
It goes without saying that you should inform the influencer when you're citing them. Credit where credit's due, and everyone gets an ego boost from being quoted – as long as it's in a positive, professional light!
9. Make a Personal Video Request
This is a big one. Social media influencers are highly sought-after, and are often approached 40 to 100 times a day by people all looking to get something out of them. The best way to stand out among that crowd is to craft an open, honest personal video message where you request something from the influencer.
At this point, you should have laid your groundwork. You've established a connection with your influencer so that you're just not some faceless marketer asking for their time – you're at the very least an acquaintance that's been involved in the influencer's online presence for several weeks or even months.
The video itself should be short, direct, but honest. Show your face, compliment them on their blog, or the products and services they offer, and then provide a call-to- action. Whether it's an offer of partnership, an endorsement opportunity, an invitation to participate in a webinar, or simply solidifying a friendship, be forthright and transparent. It's bound to get results.
The Final Word
In a world where traditional marketing efforts often falter in the face of new strategies dominated by social media relevance, establishing an excellent working relationship with a social media influencer is invaluable. The process might involve some hard work, but it's certainly not an impossible task. The amount of effort you put in as an investment into an influencer can reap serious rewards further down the line, making the effort worthwhile.