There's a massive amount of power to be had for anyone who can get a sizeable social media following.
People with vast numbers of followers on Facebook, Twitter, Instagram, and other social media platforms have a massive potential for spreading their messages, as well as being an advertiser's and marketer's dream sponsor partner.
61% of consumers trust influencer recommendations, and the industry is currently worth a staggering $14 billion, a 42% year-on-year increase from $9.7 billion in 2020.
Social media can be a source of power.
While many celebrities boast large followings across social media platforms, it's also possible for someone previously unknown to turn such platforms into a wealth of money-making opportunities.
If you want to know all there is to know about becoming a social media influencer, this 2023 guide is just for you.
What are Social Media Influencers?
A social media influencer is someone who has established credibility in a specific industry.
They have access to a huge audience of social media users and can persuade others to act based on their recommendations.
An influencer can attract visitors consistently and motivate others to expand their social reach.
A social media influencer can be anyone from a celebrity to a blogger or an online entrepreneur to an average Joe.
An influencer makes regular posts about a particular topic on their preferred social media channel and generates large followings of equally engaged, enthusiastic people who closely follow their views.
How to Become a Social Media Influencer
To be a social influencer requires a lot of effort and work.
There's no one-size-fits-all answer, but there are some common steps you should take if you want your efforts to move you in the right direction.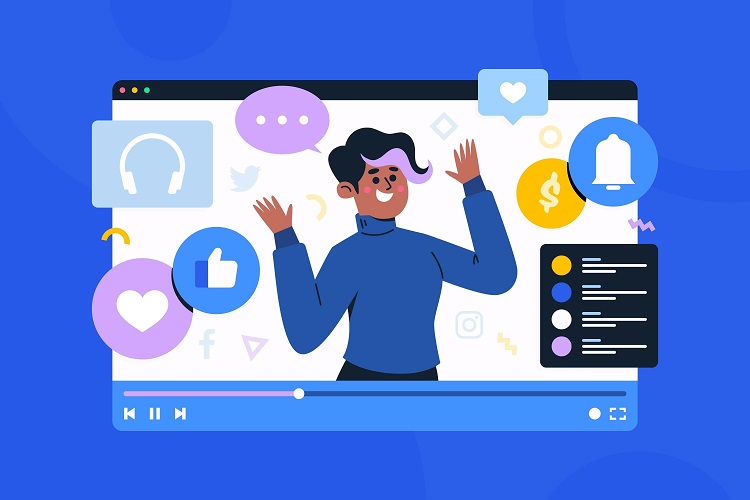 Choose Your Niche
The first step along your path to becoming a social media influencer is to decide on your niche.
Ideally, it should be something that interests you and a niche you can create content about consistently. It's also vital that you have some level of expertise in the field you choose.
This is a critical factor if you want to establish yourself as an influencer.
Choose Your Social Media Channel and Create an Engaging Bio
When you've decided on a niche, you can move on to the next step, which is choosing your preferred social media channel and optimizing your profile.
In general, relevant influencers tend to be popular on one or maybe two social media channels at the most.
Focus your efforts on one, possibly two platforms.
With your social media channel selected, you need to create an engaging bio. It's the first thing someone will see when they visit your profile.
Therefore, you need your bio to make a significant and lasting first impression.
This is your opportunity to tell your story engagingly.
Also, provide people with important information about you, such as your full name, location, contact details, and your areas and level of expertise.
Carefully select a cover photo for your profile. These have an essential part to play in your personal brand identity.
Find and Engage With Your Audience
The foundation of your social media strategy is to understand who your target audience is and why they use social media. To do so, we need to utilize demographics and psychographics. – Neil Patel
Before you start creating any content, you have to identify and understand your target audience. You're not going to be able to cater to the needs of everyone.
Instead, you've got to find those with similar interests in the same niche.
An excellent place to start is by analyzing your current followers so that you can get insights into their demographics and interests.
Use one of the many social media built-in analytics tools to help you.
Post Regularly and Consistently
You'll receive preferential treatment from most social media platforms if you post regularly.
This is especially true for Instagram. Post frequently, and you'll benefit from increased visibility.
Instagram is also the biggest influencer marketing platform.
Choose a frequency that you're most comfortable with, whether daily, weekly, or some other frequency.
Twitter is a more dynamic platform and requires higher posting frequency to become an influencer.
With Instagram, Facebook, and YouTube, you can probably get away with posting once or twice a week.
Be selective with regard to the days and times, and above all, be consistent.
Tell an Interesting Story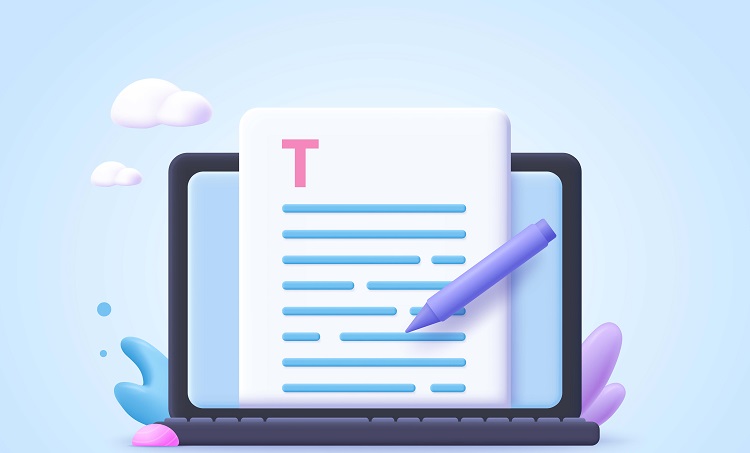 Engaging with your target audience is key. If your engagement is not consistent, they'll lose interest in your brand and business.
One of the best forms of engagement is to tell an interesting story.
In addition, your audience is more likely to remember an ad if it taps into the listener's emotions, as this engages many parts of the brain, increasing the ability to remember.
It doesn't have to be a story personal to you either.
Highlighting your audience's stories is a very effective way to engage your target audience.
Create a Content Marketing Strategy
To be a successful social media influencer, you have to create valuable content consistently, and for this, you need a plan.
Here are some tips to help you develop an effective content strategy.
Plan how you're going to create and share high-quality content that is jam-packed with value.
Map out your goals and the type of content that will help you achieve them.
Decide on your posting frequency.
Determine the best times to post your content in order to get the most engagement.
Create your own Excel-based calendar, or use one of the many social media management tools, for example, SEMRush, Ripl, Hootsuite, or Sprout Social.
Fill up your calendar with a range of content formats, topics, and types of posts.
Schedule your posts.
Collaborate with Brands and the Right Influencers
When you're just starting, an excellent way to get your influencer journey up and running is to partner with someone famous in your niche.
Then, you'll be able to tap into their fan base and encourage them to follow your own social media profiles.
To be of interest to an already established influencer, you'll need to offer them something tempting.
If you think the big guns might be out of reach, consider partnering with micro-influencers.
These are the ones with a small yet highly engaged fan base.
When collaborating with brands, you need to let them know you're open to collaborations.
Include it in your bio, do your own outreach, and message relevant brands with a pitch on what you can offer.
Check out some of the influencer platforms where brands and influencers can find each other.
These platforms are also beneficial if you want to find brands in your niche who are looking for collaborations.
A more indirect way is to tag brands and mention them when you talk about their products in your posts.
How to Find and Engage with Social Media Influencers in Your Industry
If you want to reach new people, drive traffic to your website, build brand awareness, and increase sales, engaging with other social media influencers can be very beneficial, especially when you're starting.
Here's how to find them and interest them in helping you out.
Follow as Many Experts as Possible
There are lots of experts to choose from, but it's important to make sure you're not following a fake influencer, being influenced by the number of fake followers, or falling victim to influencer fraud.
Research with Digital Marketing Tools
There are lots of social media influencer marketing tools that will make life much easier.
Hootsuite: Hootsuite search streams will help you discover influencers by monitoring conversations relevant to your industry across many channels.
Right Relevance Pro: This app searches out top content shared by influencers based on topic and location.
Fourstarzz Influencer Recommendation Engine: this app provides custom influencer recommendations.
Trufan: Use this app to connect with nano- and micro-influencers.
You can also use several influencer marketing strategy platforms to connect directly with influencers, such as Upfluence, Heepsy, and AspireIQ.
Reach Out to Them
Making real human connections makes much more of an impact than communicating online.
So, if you're lucky enough to have an influencer that's local to you, keep an eye on their social feeds to see the industry events they're tweeting about.
Then, register for the same events and try to make a human connection.
Join an Online Chat with an Influencer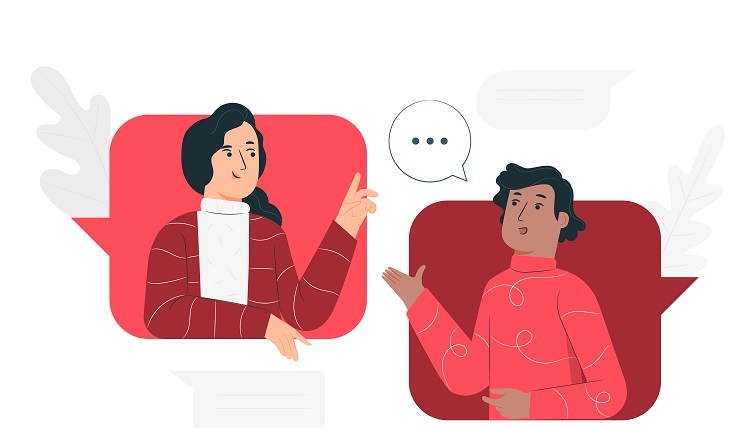 Online conversations take place across various platforms, so this is an excellent place to find potential influencers.
So start hanging out where they do and take part in some of the conversations.
Twitter chat is a great place to start.
Conversations take place on Twitter at the same time each week and are organized by a common hashtag.
You'll find Twitter chats for almost every industry.
Meet Through Networking, if Possible
Search through your social media influencers' friends and see if you've got any mutual connections. The world is much smaller than you actually think.
You might have an opportunity to reach out to the person you've got in common and ask for an introduction.
Best Examples of Social Media Influencers by Number of Followers
There are many ways you can separate social media influencers.
By number is one of the most common methods.
Nano-Influencers
A nano-influencer is a relatively new breed of small influencers. The number of followers tends to be small, generally less than 1,000.
However, they tend to have influence within their community, such as a local government leader, local community leader, or local pastor.
Micro-Influencers
A micro-influencer is someone who has between 1,000 and 100,000 followers.
They tend to focus on a specific niche or area and are generally regarded as an industry expert or topic specialist.
Mid-Tier Influencers
A mid-tier influencer is someone with an audience of between 50,000 and 500,000.
They will have likely spent many years climbing the ranks from nano-influencer to mid-tier influencer and will be very experienced as a content creator and more connected to their audience.
Macro-Influencers
The follower count for a macro-influencer should fall somewhere between 100,000 and one million followers.
A macro-influencer usually gains fame through the internet, possibly by vlogging or producing inspiring or funny branded content.
Mega-Influencers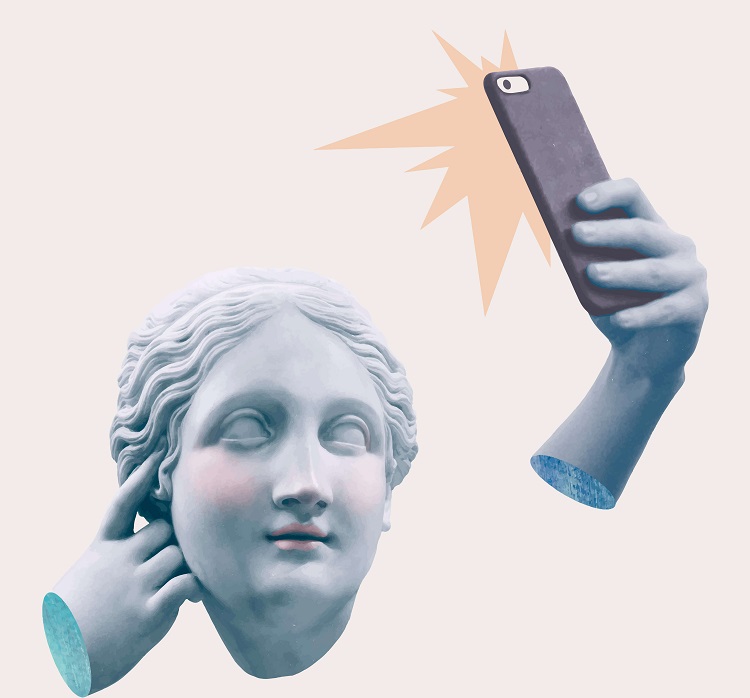 A mega-influencer has vast numbers of followers on its social networks.
Of course, there are no hard and fast rules as to the exact boundaries, but a standard view is that a mega-influencer is someone with more than one million followers on one or more social platforms.
Mega-influencers are used to working with brands and companies on potential influencer outreach campaigns. They often enjoy celebrity status.
Celebrities
Celebrity influencers will have more than one million followers on one social platform.
This type of influencer first becomes famous on TV, radio, and reality shows, and only afterward did they focus their attention on social media.
Their followers are fans who hold them in high esteem and are influenced by their celebrity endorsements.
Top Influencers by Social Media Platform
Influencers can be categorized by social media platforms, and there are several different social media platforms to choose from.
Instagram Influencers
Instagram is an image-based social media site that has risen to become one of the most powerful digital social media marketing platforms over the last few years.
The influencer marketing industry on Instagram is now worth more than $1 billion.
Instagram influencers have become some of the most powerful and influential voices of the modern world and at the top of the tree are:
Cristiano Ronaldo (@cristiano)
Ariana Grande (@arianagrande)
Dwayne Johnson (@therock)
Kylie Jenner (@kyliejenner)
Selena Gomez (@selemagomez)
YouTube Influencers
YouTube is a great marketplace for influencers and for brands that use them to gain exposure.
With the video format, the influencers can convey much more information about a product or brand than any social media post could contain.
Let's introduce five top influencers that are acing YouTube with their viral videos:
PewDiePie is a channel run by Felix Kjellberg, a UK-based Swedish gamer.
Kids Diana Show is a channel that's all about childhood and includes stories, games, and toy unboxing.
Like Nastya is another YouTube channel aimed at kids covering new toys, trips, and family games.
MrBeast is run by Jimmy Donaldson, an American known for his viral challenges.
Dude Perfect is a sports entertainment channel run by "5 best buds" from Texas.
Blog Influencers
Bloggers have had a connection with influencer marketing for many years, and there are many extremely influential blogs on the internet.
Many bloggers have built up sizable followings in specific sectors.
Some of the most influential are personal development, finance, health, child-rearing, music, and many others.
Here are five of the top influential bloggers on the web:
Bill Gates and his Gates Notes blog
Usain Bolt
Roger Federer
Elizabeth Warren
Neil Patel
Facebook Influencers
Facebook is the world's largest social media site and one of the most obvious for influencer marketing.
A survey in 2016 found that 32% of influencers favored Facebook, compared to other platforms.
The following influencers are currently trendy on the platform:
Zach King (@ZachKingVine)
Huda Kattan (@hudabeauty)
Cameron Dallas (@camerondallas)
Kayla Itsines (@k.itsines)
Cooking with Mima (@cookingwithmima)
Twitter Influencers
Twitter doesn't receive as much attention as Facebook, but it provides some great options for an influencer marketing hub.
A survey conducted by Twitter found that 49% of Twitter users actively relied on influencers for product recommendations.
Some of the most followed accounts include:
Barack Obama (@BarackObama)
Justin Bieber (@justinbieber)
Katy Perry (@katyperry)
Rihanna (@rihanna)
Cristiano Ronaldo (@Cristiano)
Snapchat Influencers
Snapchat is used by 300 million people around the world. Many industries use Snapchat's Discover page to reach potential customers.
It provides endless possibilities for audiences to engage with an influencer's content.
Snapchat influencers to pay attention to include:
Brittany Furlan (@brittanyfurlan)
David Dobrik (@daviddobrik)
Mike Platco (@mplatco)
Emma Chamberlain (@emmachambie)
Liza Koshy (@lizakoshysnaps)
Top Influencers by Category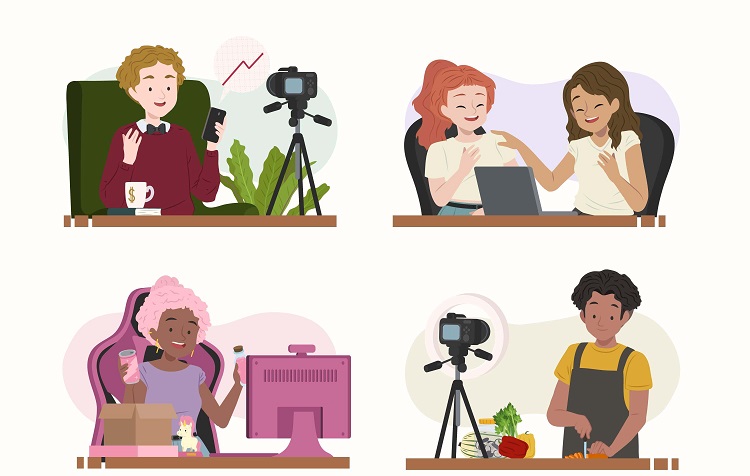 One final way to categorize influencers is by the niche they focus on.
Here are some examples, plus a few of the top influencers for each niche.
Health & Wellness Niche Influencers
Yogainspiration offers everything from tips to reach a yoga pose to help on how not to stress at work.
Wellnourished is run by Georgia Harding, a naturopath, and author of countless books plus a blog on healthy eating.
Omandthecity is all about general wellness, from your mind and body to the planet.
Gofitjo is run by Jo, a sexual wellness coach who helps women feel empowered and express themselves.
Dr. Deepika Chopra is all about good vices.
Fashion & Beauty
Huda Kattan (@hudabeauty) is well known for her approachable, easy-to-follow makeup tutorials.
Nikkie de Jager (NikkieTutorials) is a Dutch beauty influencer and makeup artist known for her makeup tutorials.
Isabella Fiori (Bella Fiori) is an Australian YouTuber and Instagram sensation, and a cruelty-free makeup artist.
Haley Wight (cosmobyhaley) is an Oregon-based beauty guru and cruelty-free makeup artist.
SonjdraDeluxe (sonjdradeluxe) is a YouTuber and makeup artist from Canada.
Travel
Jack Morris (@doyoutravel)
Lauren Bullen (@gypsea_lust)
Murad Osmann (@muradosmann)
Chris Burkard (@chrisburkard)
Altug Galip (@kyrenian)
Music
Conan Gray
Madison Beer
Nezza
Loren Gray
Ashnikko
Technology
Marques Brownlee AKA "MKBHD".
Linus Tech Tips is run by Canadian techy Linus Sebastian.
Erica Griffin has a reputation for going insanely in-depth in her tech reviews.
ColdFusion delivers fascinating content on the world's innovative breakthroughs.
Mr. Mobile is a specialist on all things smartwatch/tablet/headphone connected.
Family
Charmsie (@Charmsie) posts product reviews, fashion tips for moms, interior decorating inspirations, and much more.
Officiallyquigley (@officallyquigley) is run by travel and fashion influencer Casey Goode and includes a mixture of curated pictures, raw moments, and everything in-between as she charts her life as a new mom.
Tina. v.b (@tinaskarboe) is a must for anyone with a great sense of humor. Tina offers light-hearted and frank openers for honest conversations around pregnancy and motherhood.
Weelicious (@weelicious) was created by a lady named Catherine to help parents expose their children to wholesome, delicious, homemade food.
Slummy Single Mummy (@slummysinglemummy) is run by Jo Middleton and has made this mum famous for her recipes, tips, and generally sharing the misadventures of a single mum.
Gaming
Markiplier boasts an almost 30 million subscribers strong success as a gaming influencer, playing games mainly in the horror genre.
Jacksepticeye is run by Sean William McLoughlin, best known for his entertaining Let's Play series.
Jelly is the most child-friendly influencer and has become successful with his Fortnite videos.
The Game Theorists focus on figuring out what lies behind gamers' favorite video games.
DanTDM is run by Daniel Middleton, a pro gamer and one of the highest-paid YouTubers.
Comedy
GloZell Green started her YouTube channel in 2008, where she mostly shared interviews, comedy videos about her life and song parodies.
Dudewithasign all started in 2019 when Seth posted a picture of himself holding a sign asking people to "stop replying-all" to company-wide emails.
Maxtheverygoodboy is run by Max St. John, a popular comedian on TikTok and Instagram.
Grace Miceli (atbabygirl) is run by Grace, an illustrator with a taste for self-deprecating jokes and irony.
Safiya Nygaard is a former video producer at Buzzfeed, and you'll find her wearing weird outfits, mixing lipsticks from the drugstore together, and lots of crazier experimental things.
FAQ
How many followers do you need to become an influencer?
There is no magic number, but the consensus seems to be that you need to have a follower count of around 15k to 30k or more to be an influencer.
How long does it take to become an Instagram influencer?
There is no definitive waiting period, however, the most generic answer is around three to four months.
How do you monitor influencer marketing?
Monitor your influencer marketing, and you'll be able to figure out what works for you and what doesn't.
Armed with such information, you'll be able to make more informed decisions in the future.
You can monitor an influencer marketing campaign in several ways, for example:
Using trackable links for sales, lead generation, and subscriptions
Use social data with the help of social media analytics
Providing unique codes to influencers to measure sales
Tracking the number of email newsletter subscribers
Measuring input
Measuring output
You might be interested to check those related posts as well:
Conclusion
There are many things to consider if you want to become a social media influencer or take advantage of an influencer partnership for your business.
A social media influencer program can have a huge payoff and help you promote or launch your brand.
However, to be successful requires a lot of hard work, research, and finding influencers that have an audience you could reach with your message.