If you're at least a little bit into the digital world, you must have heard of Meta.
In its previous life, Meta Platforms Inc., or simply Meta, used to be Facebook – the giant social media platform owned by Mark Zuckerberg.
Facebook's name was changed to Meta on June 9th, 2022.
So, how is Meta doing after this significant shift of identity?
In this article, we've gathered the essential Meta Inc stats, facts, and trends you may not know.
Key Meta Inc Stats and Facts 2023
Meta Platforms Inc is currently one of the biggest global enterprises.
Here are some of the key statistics and facts about this company.
Meta is one of the fastest-growing enterprises globally.
Meta is owned by the Facebook creator, Mark Zuckerberg.
Meta has over 3.6 billion monthly active users, including Facebook, Instagram, and WhatsApp users.
In October 2021, Meta's market capitalization was estimated at $964.6 billion.
Mark Zuckerberg is the 8th richest person in the world, with a net worth of $67 billion.
Meta Platforms Inc Statistics 2023
The main portion of Meta's revenue comes from Instagram and Facebook ads.
Meta has over 3.6 billion, monthly active users.
Out of Meta's 3.9 billion users, 2.9 billion are Facebook users, and 1.386 billion are Instagram users.
According to WhatsApp stats, it's estimated that WhatsApp has over 2 billion users, making it the most used mobile messenger app in the world.
Meta Plaforms Inc User Demographics Stats 2023
Wondering who uses Meta?
Let's take a look at some of Meta's user demographics according to various social media stats.
In 2021, 56.6% of Facebook users were male, while 43.4% were female.
In 2021, 50.7% of Instagram users were male, while 49.3% were female.
India's Facebook and Instagram users make up most of Meta's users, with 239.65 million Facebook users and 230.25 million Instagram users.
Users from the US make up the second largest part of global Meta's users, with 179.65 million Facebook users and 159.75 million Instagram users.

Meta Inc Employees Statistics 2023: Companies Meta Owns
Meta is the owner of 78 companies, meaning it employs thousands of people. And with the rapid growth that it's experiencing, it's planning on creating even more job opportunities!
Let's take a look at some Meta employee statistics.
As of December 2021, Meta employed 71,970 people.
In 2021, Meta employed 18.5% more people than it did in 2020.
Meta's employee count grows by an average of 30.4% yearly.
In 2004, Facebook had only seven employees.
Meta plans on creating 10,000 job opportunities related to the Metaverse.
Meta Inc Advertiser Stats 2023
There's no doubt that with Facebook and Instagram, the biggest portion of Meta's revenue comes from advertisers.
Here are some of Meta Inc's advertiser stats that you should know, especially if you're a Facebook or Instagram marketer.
Currently, Meta has over 3 million active advertisers.
97% of Meta's revenue comes from ads.
Meta's advertising audience is 2.11 billion.
It's estimated that in 2021, Meta will make $114 billion from ads.
Facebook ads reach 34.1% of the global population over 13.
Facebook ads reach 63.7% of all Americans over 13.
562 million people are reached by Facebook Marketplace ads.
Instagram ads reach 849.3 million people.
38% of marketers use Instagram ads.
Meta Inc Revenue Statistics 2023
How much money does Meta Inc make?
As you can imagine, Meta's income can be counted in billions of dollars, making Mark Zuckerberg one of the richest people in the world.
Here are the statistics behind Meta's revenue.
As of 2022, Meta's revenue is estimated at $104.8 billion.
Meta's revenue for the second quarter of 2022 is estimated at $28.822 billion.
By the end of 2021, Meta's net income was estimated at $39 billion.
Over $20 million of Meta's revenue comes from Instagram.
In 2021, Meta's revenue was $117.929 billion.
Meta's revenue increased by 37.18% from 2020.
In 2021, Meta earned $39.37 billion in net income.
Meta Inc Acquisition and Shareholders Stats 2023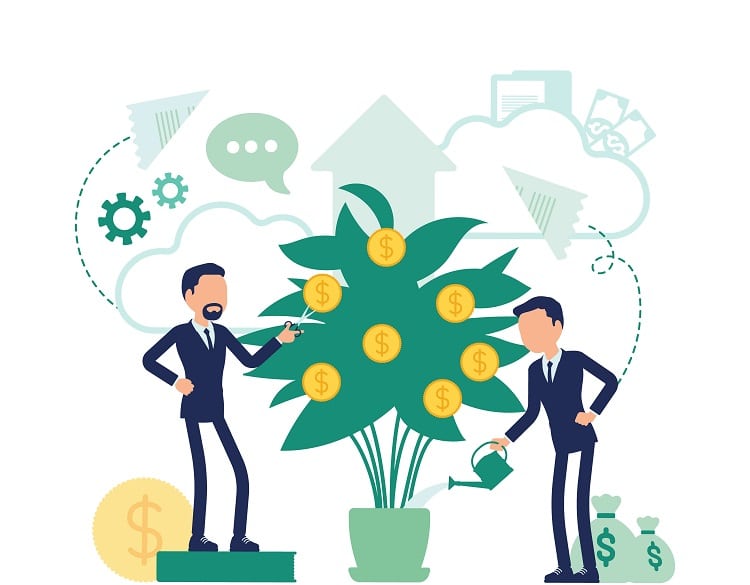 Surprisingly, Mark Zuckerberg owns only 16.7% of the total company share. So, who owns the rest of Meta's shares?
To answer this question, we've gathered a few of Meta's acquisition and shareholder statistics that you'll find interesting.
Meta currently owns 78 companies, including WhatsApp and Instagram.
Mark Zuckerberg owns $398 million Meta Inc shares, controlling 16.7% of the total company share.
Meta invested $21 billion into acquiring WhatsApp.
Michael Schroepfer is the owner of 600,873 Meta shares.
David Fischer owns 0.001% of all Meta shares.
Institutional Investors own 65.7% of Meta's shares.
Vanguard owns $22 billion worth of Meta shares.
Meta invested over $2 billion in the VR company, Oculus.
Mark Zuckerberg invested over $1 billion into the acquisition of Instagram in 2012.
Meta Platforms Inc Stock Statistics 2023
What about Meta's stock price? Is Meta's stock worth investing in?
Take a look at these Meta and Facebook stock price stats.
As of the 8th of August 2022 (at the moment of writing this article), the Meta stock price is valued at $170.25. This number changes every single day.
On the 7th of September, 2021, Meta's stock price peaked at $382.18.
Meta's 52-week high stock price is $384.33, and its 52-week low stock price is $154.25.
Meta's average stock price for the last 52 weeks was $265.05.
As of August 2022, Meta's market cap is estimated at $449.12 billion.
You might be interested to check those related posts as well:
FAQs
Who owns Meta? What percentage of Meta does Zuckerberg own?
Mark Zuckerberg, the founder of Facebook and the leading face behind Meta, owns only 16.7% of Meta's total shares, amounting to $398 million in value.
How many users does Meta have?
In the third quarter of 2021, Meta recorded an impressive 2.91 billion monthly active users, solidifying its position as the leading global social networking site. Meta's popularity spans across various countries and regions, including the United States, India, Brazil, Indonesia, and Mexico.
What is the primary source of revenue for Meta Platforms Inc?
Meta's primary source of revenue comes from Facebook and Instagram ads.
In 2021, Meta made $114 billion from advertising.
Conclusion
With over 3.9 billion monthly active users, Meta has become the most widespread platform, used by half of the world's population.
Whether you're using Facebook to connect with old friends from high school, post your photos on Instagram, or communicate with others via WhatsApp, there's no denying that Meta has become an integral part of our lives.
Sources:
Earth Web
Statista
Macrotrends
Start Up Bonsai
Hootsuite
Investopedia