The primary goal of any website owner is to get their site to get up-ranked.
Up-ranking helps hit the #1 SERP (search engine result page) and attract a lot of visitors for free.
Top 15 SEO Ranking Factors 2023
Do you want to know how to make a website rank well?
Let's take a dive into learning more about the top SEO ranking factors in 2023.
The Site and Page Speed
Google, Bing, and other search engines work hard on improving user experience.
Therefore, the site and page speed are significant SEO ranking factors that should be considered.
Unfortunately, poor loading speed is an issue that a fast Internet connection cannot resolve. Sites have to be optimized according to current standards to get loaded fast.
Google ranks websites that load the content instantly more highly.
According to the research conducted by Unbounce, the loading speed has a significant impact on a site's ranking. For instance, roughly 70% of people state that page loading speed affects their decisions to make a purchase.
A site should load in 3-5 seconds or less. Nevertheless, the standards are increasing with the fast-paced growth of technology.
A perfect website should be loaded in less than a second on both mobile and desktop devices.
It's the 2023 reality. An SEO-optimized website should load in a blink of an eye.
Site Security
Security on the Internet is taken seriously by any search engine. Google tries to keep users safe from websites that could hold potential threats.
As a result, safe and secure websites have a great search result advantage over unsafe ones.
An SSL (Secure Sockets Layer) certificate is mandatory for websites that gather users' data and payment details. Nevertheless, it's recommended to install an SSL certificate on every website.
It encrypts all the data transfer, keeping it safe from stealing.
Almost all browsers mark safe websites that have SSL certificates installed by green lock symbols. On the contrary, unsafe ones are marked by red lock symbols.
These days, roughly 76.5% of all the websites on the Internet are secured.
Moreover, this number is growing at a rapid pace.
Mobile-Friendliness
According to Statista, the majority of Internet traffic comes from mobile devices.
As a result, Google and other search engines take the needs of mobile users into account when ranking websites. They check the page loading speed on mobile devices.
Also, they examine if sites are optimized for users who consume the content using smartphones and tablets.
Sites should have responsive layouts to be ranked well. In a nutshell, a mobile-friendly layout places all the elements in a particular order, depending on the screen's size.
All the items should be arranged properly to deliver a great user experience.
Google has developed a technology that helps pages get loaded instantly on mobile devices.
AMP (Accelerated Mobile Pages) optimized and well-built sites have better Google SERP positions.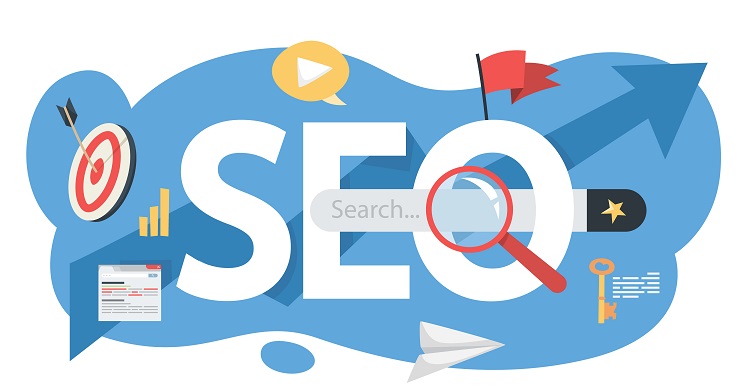 High-Quality Content
All content is not created equal. Some content will go viral, generating tons of hot traffic to your blog, while other content will be lost in the archives. If you want more of the first kind, you've got to put your readers first. – Neil Patel
"Content is king."
This quote from the essay that was written in 1996 by Bill Gates is still popular. Crawl robots examine the content on websites meticulously.
They want the offered results to 100% match the search intent.
Top-quality content can help increase search engine ranking significantly. Therefore, it's vital to compose engaging pieces that draw users' attention and answer their questions.
The users' engagement can be measured by examining the bounce rate.
It's vital to create content that has real value. It should be 100% original, interesting, and emphasize the main keyword.
Note, websites that contain copied content get down-ranked.
Optimized Content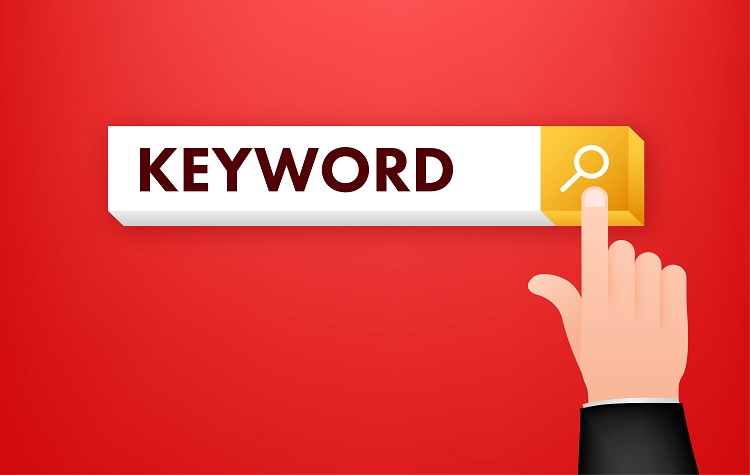 The ranking algorithm powers crawl robots.
Consequently, all the blog posts and anchor text have to be optimized according to the latest requirements.
The robots search words and phrases that describe the displayed content.
Keyword usage is one of the main factors that contribute to a higher ranking.
Therefore, it's vital to find effective keywords to hit the #1 position in SERP.
According to MOZ, there is a link between the information shared by people and crawl robot algorithms.
Any keyword should be researched and integrated seamlessly. Note, robots can detect keyword phrase stuffing used for cheating the system.
It makes articles hard to read, which does not benefit Internet users. Now, Google doesn't rank content that is not appealing to readers.
In order to optimize the content, you need to spread all the keywords in an article, making them sound natural.
Include the main keyword in a title, a page's URL address, alt tags, and headings.
Freshness
Content freshness is one of the most important SEO ranking factors.
Google likes fresh publications because users don't like searching for outdated information.
Google has the unique QDF (query deserves freshness) algorithm. It defines the type of content that should be updated frequently.
According to the algorithm's logic, websites that work in particular niches should stick to fresh information to get up-ranked.
Google's algorithm analyzes search requests and monitors the new portals. It helps figure out how frequently a particular type of content should be updated.
Blogs, news sites, and social media websites that publish posts on popular topics should share the most recent information.
Nevertheless, freshness is valued by Google. So, other types of sites should also be updated.
Even if you have an article that shares some information that remains unchanged for years, don't hesitate to update it.
Feel free to add some expert quotes, new details, or infographics.
Google likes fresh and up-to-date content.
Enhanced Page Experience
From June 2021, Google measures the page experience signals to rank websites. The more seamless the user experience, the better the ranking is.
In essence, it is the experience of using a website from the users' side.
A lot of SEO factors affect it.
In essence, to deliver a top-tier page experience, a website should:
Load fast
Have a mobile-friendly layout
Be secured
Unfortunately, this Google ranking factor can be confused with UX (user experience).
The page experience measures the time needed for a layout to be formed and the content to be uploaded.
For instance, if the content is updating and jumping while loading, the page experience is likely to be considered poor.
Technical SEO
Search Engine Optimization is not only about top-quality content marketing.
On-page SEO optimization requires attention to a lot of small factors that should be considered to get robots to index a website properly.
For starters, a website should be well-coded to work fast. Also, some Technical SEO settings should be configured properly.
They can be easily configured, even by users who are not tech-savvy. There is nothing to worry about, even if you're not a skilled SEO expert.
All websites can have multiple versions. Unfortunately, crawl robots consider them diverse pages. It causes duplicate content issues.
Therefore, it's vital to set redirects to the only site's version.
Also, users need to check if all the pages can be indexed and update permissions in the robots.txt file if needed.
Creating an XML sitemap helps robots navigate on a website that contributes to SEO.
User Experience (UX) Factors
Indeed, Google uses UX signals to analyze the way all the elements are placed on websites.
In a nutshell, a website should load pages fast and look good on mobile devices. Nevertheless, the robots analyze the UX (user experience) in more detail.
For instance, they down-grade websites that bother users with pesky pop-ups constantly.
Also, sites that have unclear navigation or misleading buttons have a poor chance of getting ranked well.
Google states that the UX doesn't overlap the quality of the content in SEO ranking.
Therefore, it's not enough to create a convenient website only to get it to appear on the first page.
Backlinks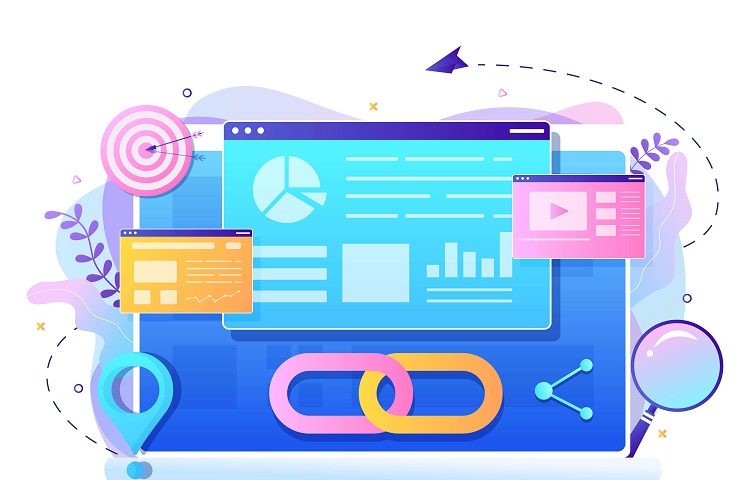 The content should have inbound, outbound, and internal links to be ranked well by crawl robots.
So let's take a deep dive and elaborate on this search ranking factor.
An inbound link refers to credible sources that increase the trustworthiness of a site. Internal links help crawl robots build a map of a site.
However, the backlink presence is one of the most significant SEO ranking factors.
A backlink is a type of link generated from other websites. They refer to your site as a source of trustworthy information.
According to Google, the quality of backlinks is more important than quantity.
If you create top-quality content, the backlinks may appear by themselves. Other users and content creators will mention your site, which will provide a substantial boost in ranking.
However, it's also recommended to build backlinks.
Digital PR campaigns can help increase a brand's awareness and gain a number of backlinks.
Search Intent
Google doesn't want users to waste their time by exploring irrelevant results. Therefore, search intent plays a significant role in ranking.
According to Backlinko, Google's primary goal is to satisfy the user's intent.
So, it's vital to keep it in mind to succeed in digital marketing.
Unfortunately, a lot of content creators have a tough time understanding what search intent is. In case you're one of them, here is a simple example below.
For instance, when users search for online plagiarism checkers, they don't want to read technical documentation on how they work.
Instead, they want to find the best online duplicate content checkers to use.
Informative posts that satisfy the intent of users get up-ranked. However, great search intent is not a guarantee that a page will hit #1 in SERP.
A page's position in search results depends on competition. Nevertheless, by composing articles that meet the search intent, you can compete with other sites.
Effective Keywords
After conducting keyword research, you can get a list of hundreds of key phrases.
However, it's recommended to pick the most effective ones for a good SEO ranking.
How to allocate the most effective keyword?
There are a lot of different tools that help find the main keyword and other key phrases.
They also provide useful metrics that can help analyze every target keyword and pick the best ones.
Three major metrics should be considered.
They are:
The search volume
Competition
Pay-per-click cost
Most content creators look for keywords that have a perfect blend of these metrics.
However, picking the best keywords is not a golden rule for a good site's ranking. There are also zero search volume keywords that content creators usually disregard.
By using them, you can easily get a lot of visitors because of low competition.
It's recommended to examine real search results for ZSV keywords to pick the best.
It's recommended to batch the content by topic clusters to make it as detailed as possible.
Use long-tail keywords in headings to add subtopics that Internet users also search online. It will help cover the main topic in more detail which will positively affect ranking.
Crawlability
Crawl robots have to be able to access a website to index the content and analyze every keyword.
Usually, developers forbid crawling robots to access web pages when sites are under construction. Also, they may be uncrawlable due to some technical issues.
Therefore, it's vital to make sure that a live website is crawlable so that robots can analyze it. Otherwise, it won't appear at SERPs even if the content matches the top SEO ranking standards.
According to Yoast, the three main issues can make a website uncrawlable. Fortunately, they can be fixed fast.
Schema Markup
Even though Google algorithms are smart, they struggle to understand what type of content is displayed.
However, thanks to Schema.org, users can make the content structured. By following the guides published on the site, developers can create well-optimized websites.
A title tag and meta description are the primary elements that should be created.
Developers can also integrate other meta tags and alt text that help crawlers index the content properly. With the help of Schema markup, crawl robots can create rich snippets.
They are helpful in local searches.
Therefore, you should never underestimate the importance of the Schema markup and meta tag, especially for local SEO.
Site Authority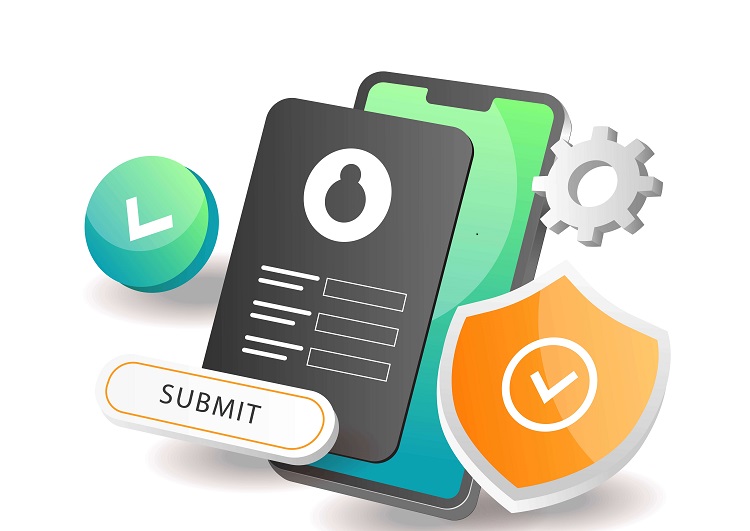 The site authority is a ranking signal that can be hard to measure.
Indeed, crawl robots have ranking algorithms that help analyze sites' authorities.
But, unfortunately, the information about the way they work is not shared.
According to MOZ, the backlink presence is the main factor that affects sites' authority. Therefore, the more websites refer to a particular site as a credible source of information, the higher its authority is.
Websites that have a high authority level can get up-ranked new pages simultaneously.
However, smaller sites have to build a lot of backlinks to get hit #1 in SERP.
Nevertheless, there are also some other factors that affect site authority.
They are the number of publications, testimonials, and online reputation.
FAQ
How long does it take for Google to rank your page?
These days, the ranking depends on the main keyword competition. Websites that have no competitors get ranked simultaneously after indexing.
However, if the keyword phrase is too competitive, it will be tough times to rank. In some cases, a website's ranking can even be an unfeasible goal.
How many Google ranking factors are there?
There are more than 200 SEO ranking factors that affect the position of sites at SERP. However, all of them have different significance.
The top 15 factors that provide the most valuable impact on sites' ranking are listed in the post.
How does Google rank SEO?
Crawl robots explore sites and analyze hundreds of Google's ranking factors. The authority and relevancy signals of the content help them rank sites.
Crawl robots analyze websites regularly. Therefore, it's vital to keep websites optimized according to the latest standards.
Do reviews affect SEO?
Google wants to keep users safe from scammers or sites that offer poor-quality services/products. Therefore, the number and quality of reviews have an impact on the site's ranking.
However, the significance of reviews is not as high as the importance of other SEO ranking factors listed in the post.
Are the number of video embeds a ranking factor for YouTube SEO?
Yes.
The number of video embeds in YouTube SEO is similar to shares on social media.
When people embed videos as a source of helpful and credible information, it positively impacts SEO. Videos that get embedded many times are considered top-quality content.
Is Wikipedia a ranking factor for SEO?
Wikipedia itself is not a ranking factor. It is one of the most credible sources of information on the Internet.
However, any outbound link from Wikipedia is no-follow. It means that crawl robots do not consider any backlink from Wikipedia.
What is the single most important on-page SEO factor?
The quality of the content remains the most important on-page SEO factor these days.
Nevertheless, the search intent also plays a significant role in ranking. Therefore, it's recommended to create top-quality content that satisfies the search queries of users.
How many backlinks are required for Google PageRank?
The number of backlinks required strictly depends on the competition. You need to check how many backlinks your competitors have.
Examine the number of unique referring domains that the #1 site has to build a competitive number of backlinks.
Note, the quality of inbound links is very important.
You might be interested to check those related posts as well:
Conclusion
It's vital to make a website well-optimized to hit the #1 position in SERP.
Feel free to bookmark this list of the top 15 white hat SEO ranking factors.
They will help you make a site up-ranked in 2023.