Introduction
Having chosen the best web hosting plan, you might still feel that your website may need to be safer. Many factors, like poor admin interface and plugins, can open your site to various threats.
With poor website security or lack thereof, cyber criminals can easily inject spam into your website, damage your site's reputation, or steal visitors' sensitive information through vulnerabilities in your website.
Website security is a serious business. Nobody likes their website to be hacked and wants to see their personal information stolen. While there are some simple things you can do which will improve your website security, there's no way to guarantee that it's 100% secure from all attacks at all times.
According to hacking stats, the number of data breaches increased by 273% which is quite concerning. However, there are many tools out there designed to help you protect your website from spam attacks or malicious intent – many of them for free!
In this guide, you'll find a list of the top 9 best website security tools that can protect and secure your website effectively.
Types of Website Security Software 2023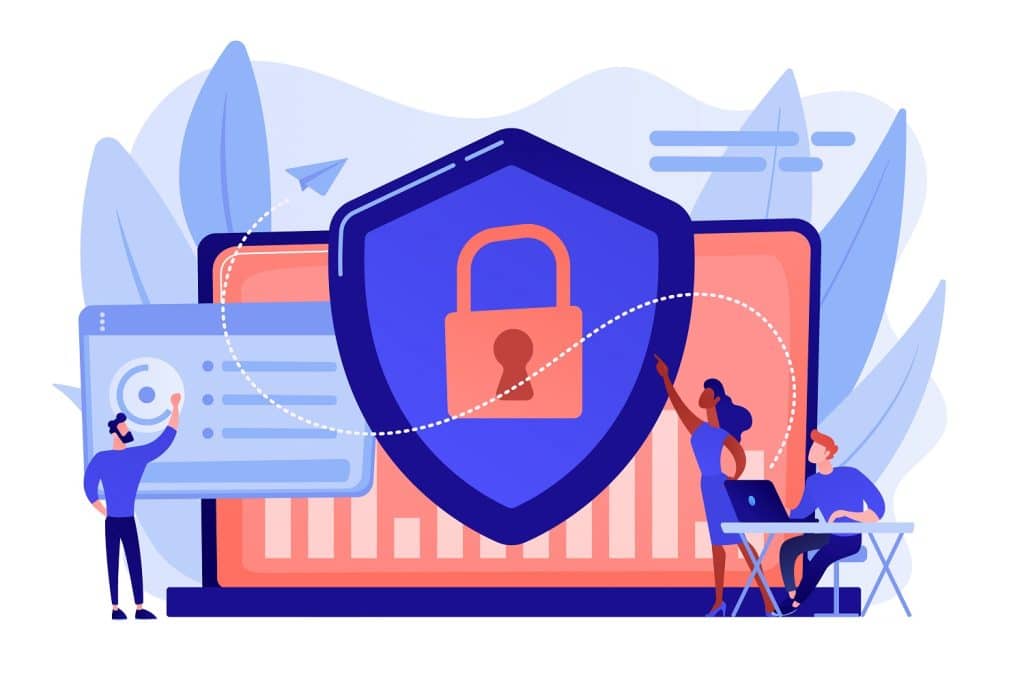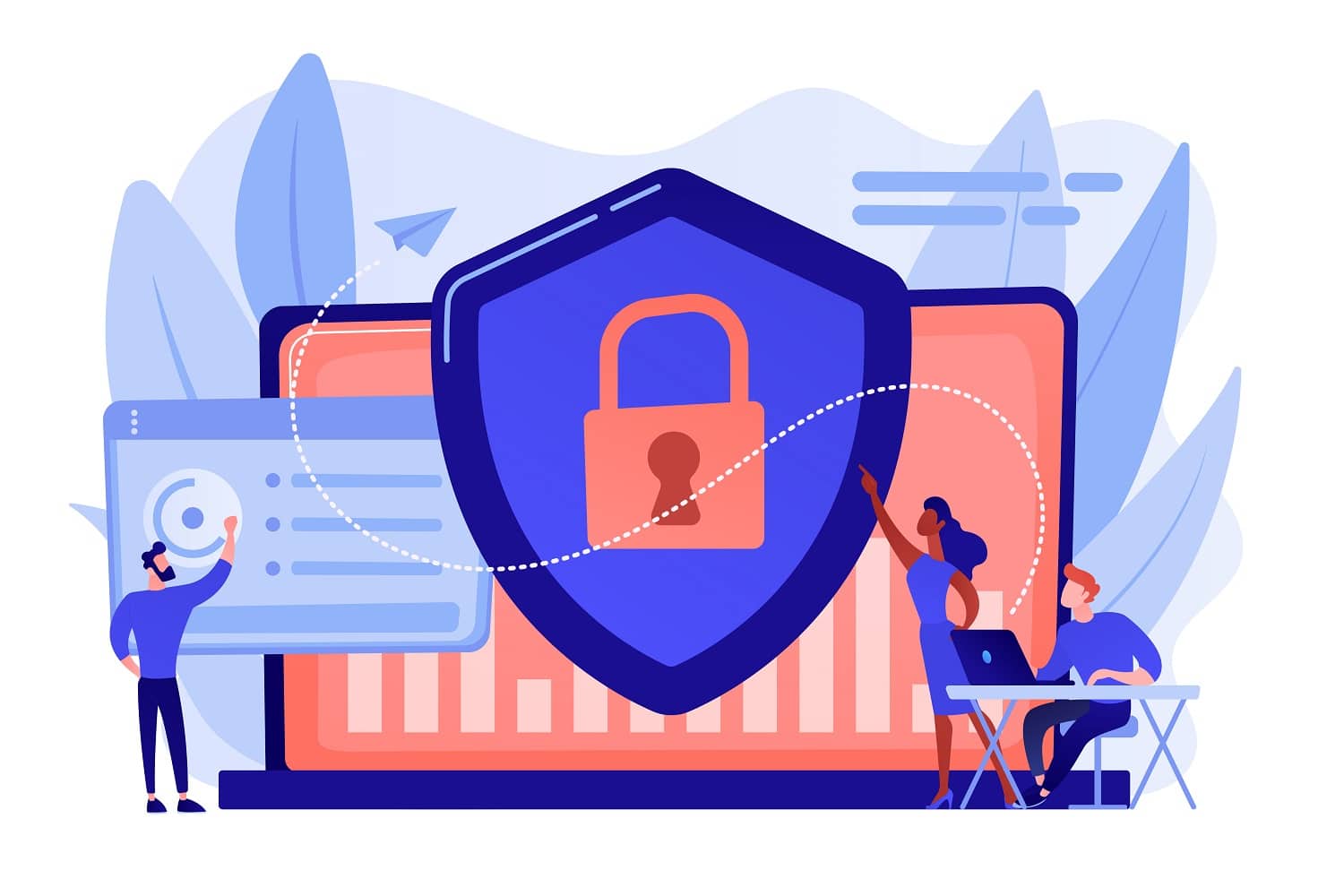 Website security software is a software that protects your website from external and internal threats. A website can be hacked by many different types of people and organizations, so it is essential to have a robust security system in place.
Here are three main types of website security software:
Firewalls
Firewalls are one of the most important tools for protecting a website against attacks. A firewall is a software that restricts access to a computer system or network based on the source IP address or port number. Firewalls are used to prevent unauthorized access, modify traffic, or block certain types of traffic.
More recently, Firewall protection has been taken a few steps further, in order to adapt to the changing cyber-landscape. Now there is something called FWaaS or Firewall as a Service. The difference is in the way these firewalls operate. FWaaS operates within a cloud infrastructure model to secure an organization from various threats. This remotely delivered cybersecurity solution is licensed on a subscription basis.
Antivirus
Antivirus software is designed to identify and remove viruses from your computer. However, it does not protect you from other types of malicious code, such as worms, Trojan horses, and spyware.
Antimalware
Antimalware software is designed to detect and sometimes remove malware that antivirus software may have missed. One type of antimalware tool is called an anti-spyware tool which finds and removes spyware programs on your computer.
Another type of antimalware tool is called an anti-rootkit tool which finds and removes rootkits – malicious programs that can mask themselves as legitimate operating system files so traditional antivirus programs do not detect them.
PRO TIP
What tool can you use to identify a secure location?

The top 3 best tools to identify secure location are the following: WPScan, Mozilla Observatory, and Detectify.
10 Best Website Security Tools 2023
Website security is one of the most important factors you should consider when building your website. It's not just about securing your website from hackers but also about taking care of your user's data privacy.
The following are the top 10 website security tools that can help you to secure your site.
Acronis – All-in-One Cyber Protection
Acronis Cyber Protection brings enterprise-grade protection to individuals and businesses alike.
Acronis provides antivirus software with proactive threat protection 10x better than the industry average, backup to safeguard your data, ransomware protection that can back up files from infected devices, a powerful ransomware decryption feature in case of an attack, and an easy-to-use management console for controlling all products.
This website cyber security software is truly the only all-in-one solution that protects business, data, and endpoints. It's easy to use and integrates backup with anti-malware, threat detection, and response – all from a single console.
Key Features
Backup and Recovery
Continuous Backup
Data Migration
Data Recovery
Disaster Recovery
Encryption
Remote Monitoring & Management
Secure Data Storage
Pros
Two-factor authentication
Version control on files
Data encryption
Easy to use
Cons
Implementation for new users can be tricky
Can be slow at times
Pricing
Essentials – $65 per year per license
Standard – $85 per year per license
Advanced – $129 per year per license
Backup Advanced – $109 per year per license
EaseUS – Data Recovery Wizard
Recovering lost data is a challenging task. However, EaseUS Data Recovery Wizard makes this process effortless by offering highly reliable data recovery solutions at just one click.
EaseUS Data Recovery Wizard is a data recovery software to recover files from hard drives or storage media due to accidental deletion, formatting, virus attack, or other unknown reasons. It also can recover lost partitions and fix broken Windows system files.
Key Features
Data recovery
Email recovery
Partition recovery
Hard drive cloning
Partition manager
Backup feature
Data transfer between PCs
Pros
30-day money-back guarantee
Easy to use
Fast performance
Reliable service
Cons
Unreliable customer support
Some files cannot be recovered
Pricing
Monthly plan: $69.95 per month (one license for one computer)
Annual plan: $99.95 per year (one license for one computer)
Lifetime plan: $149.95 one-time payment (one license for one computer)
Avira – Free Website Cyber Security Tool
Do you want to keep your devices safe from viruses? Avira Free Security is a free anti-virus software that helps protect your computer, Mac, Android, or iOS device from all types of threats.
Avira Free Security is a comprehensive antivirus solution that can protect your computer from viruses and other online threats — all without cost. The software also includes an internet security module that protects your privacy by blocking suspicious websites and preventing hackers from accessing personal information.
It also offers an email encryption tool that encrypts all your messages to protect them against anyone trying to pry into your online activities.
Key Features
Full security scan
Junk remover
Scan configurator
Password manager
Free VPN
Tracker remover
Pros
Available for iOS devices
Available for Windows
Offers a free version
Included VPN
Intuitive interface
Affordable plans
Cons
Slow full scan
Limited free version
Pricing
Avira AntiVirus Pro: $44.99 per year
Avira Internet Security: $57.99 per year
Avira Prime: $99.99 per year
Passware – Best Password Recovery Tool
Passware is a powerful forensic toolkit that helps break through password encryption and data protection. With Passware, you can quickly recover your lost or forgotten passwords for over 340 popular file types.
This software enables you to recover passwords for hundreds of popular file formats, including Microsoft Office documents, email archives, PDFs, multimedia files, and database backups.
Key Features
Password recovery for over 340 file types
Full disk decryption
Live memory analysis
Hardware acceleration
Batch mode
Intelligent detection
Automatic updates
Decryption of FDE
Pros
Free trial available
Easy to use
Easily detects encrypted files on disk
Can decrypt over 340 file types
Cons
Outdated design
Pricey
Limited features on cheaper options
Mac supported only on the expensive plan
Pricing
Kit Basic: €49 one-time payment
Kit Standard: €79 one-time payment
Kit Standard Plus: €195 one-time payment
Kit Business: €875 one-time payment
Kit Forensic: €1,095 one-time payment
Want to download videos from YouTube and other video-sharing websites safely?
By Click Downloader is a platform that allows you to download videos from YouTube, Facebook, and over 40 other websites. You can also convert videos into a variety of formats like MP3, MP4, or AVI. Its user-friendly interface makes it easy for everyone to use.
Key Features
Download videos from over 40 video-sharing platforms
Download entire YouTube playlists
Download videos in 720p, 1080p, 4K, and 8K
Convert to MP3, MP4, AVI, FLV, WMV, 3GP, WEBM, MKV, WAV, AAC, and M4A
Track your downloads
Pros
Supports a variety of formats, such as MP3, MP4, AVI, and HD
One-click download mode
Multiple downloads
Fast download times
Download private Facebook videos
Cons
May have bugs
Poor customer service
Pricing
Free version
Premium version at $10 (one-time purchase)
Tenable.io – Vulnerability Management Tool
Turn cyber risks into insights. Tenable integrates with your existing tools to turn cyber risks into actionable insights, detect critical vulnerabilities in real-time and prioritize remediation efforts.
With comprehensive vulnerability management and compliance reporting, Tenable.io helps you learn about your most critical vulnerabilities, create action plans to remediate them, monitor progress, and measure the results of your efforts.
Key Features
External attack surface management
Coverage for over 72k vulnerabilities
CMDB integrations
Unified visibility of attack surface
Fast incident response
Pros
Offers a free trial
Effective vulnerability scanning
Ease of deployment
Configuration options
Cons
Renewal process
Resources utilization
An overwhelming and confusing amount of products and packages
Pricing
1-Year Subscription: $2,275 for 65 assets
2-Year Subscription: $4,436.25 for 65 assets
3-Year Subscription: $6,483.75 for 65 assets
Don't make excuses, make improvements. – Neil Patel
AtlasVPN – Best Freemium VPN
Do you want to protect your privacy online? Atlas VPN is a Freemium VPN service that helps keep your data safe while browsing online. The premium plan also includes unlimited bandwidth, dedicated servers in over 30 locations around the world, encryption support, and 24/7 customer support.
Key Features
Access the internet from several IP addresses at the same time
Block malware
WireGuard protocol
Tracker blocker
Split tunneling
Multiple rotating VPN locations
Data breach monitor
Private DNS
Network kill switch
Seamless streaming
Unblock websites and apps
Pros
Freemium version
Fast browsing
Easy to set up
No-logs policy
700-server network
Excellent customer service
Cons
Poor app user experience
Constant data collection attempts
Minor bugs reported by users
Pricing
1 month: $10.99 per month
1 year: $3.29 per month billed annually
3 years: $1.83 per month billed triannually
SSLs – Affordable SSL Certificates
Are you concerned about the safety of your online browsing? Protect yourself and your data from hackers with SSL encryptions on all your browser!
Purchasing an SSL certificate will ensure that your website's connection is encrypted and all data you gather via your website is protected, making it nearly impossible for cybercriminals to gain access.
SSLs.com is a platform that sells a variety of affordable SSL certificates adjusted to your needs.
Key Features
Domain validation
Basic HTTPS
Comodo SSL
Organization validation
Company name in SSL
Strong SHA-2 & 2048-bit encryption
Pros
Easily comprehensible installation guides
Great user experience
Affordable pricing
Excellent customer support
Free trial
Great user reviews
Cons
Long wait time for customer support response
Pricing
PositiveSSL: $3.88 per year
PositiveSSL WildCard: $39.88 per year
EV SSL: $38.78 per year
PremiumSSL WildCard: $112.99 per year
InstantSSL: $14.99 per year
PositiveSSL Multi-Domain: $16.99 per year
EV Multi-Domain SSL: $69.99 per year
Unified Communications: $44.99 per year
Domain.com is not just a domain name registrar. It is a place where you can purchase domains, web hosting, and other services. Domain.com offers a wide variety of domain extensions to choose from, as well as helpful advice and support from professionals.
If you are looking to create an online store or start a blog or build a website, Domain.com is the place to start.
Key Features
Domain name registration
Domain transfer
Domain expiration protection
Domain privacy + protection
Web builder
Online store builder
SSL certificates
SideLock security
Pros
Affordable pricing
Optional domain privacy + protection
Multiple hosting plans
eCommerce hosting plans
Free SSL certificate
Cons
Extra costs
No reseller options
No monthly plan options
Pricing
Domain.com pricing depends on the particular domain and hosting option you select.
NordVPN – Best Security Tool for Remote Working
While working remotely, it's important for companies to set up a safe and secure virtual environment for all their employees.
That's where NordVPN comes in.
As a Virtual Private Network (VPN) provider, NordVPN provides an encrypted channel to protect files, personal information, or sensitive data from unsafe public Wi-Fi networks.
Key Features
Secure internet – keep your data private and safe
Fast speed – won't slow down your work schedule
Thousands of VPN networks – choose a secure network in over 60 countries
Dedicated and masked IP – prevents others from tracking your activity
Pros
Bypass geo-blocks and access country-specific sites
Helps with bandwidth throttling
Protects data and online privacy
Cons
Prices & Packages
1 month: $11.95 per account
12 months: $119 per account
Website Security Best Practices in 2023
Website security is a critical element of any website's success. If your site is hacked or vulnerable to attack, you could lose visitors and revenue.
The following website security best practices will help keep your website safe from hackers and other threats.
Use HTTPS Everywhere
HTTPS is a secure version of HTTP that encrypts the connection between a browser and a web server.
Most modern browsers will automatically use HTTPS when they detect that the page being accessed is using this protocol, but it's important to note that not all pages are using HTTPS yet. All pages should be configured to use HTTPS by default.
Keep all software updated
It's important to ensure that your web server and its components are up-to-date with the latest security patches. Hackers will often target outdated systems because they're easier to hack into.
You should also make sure that you're using the latest versions of popular software like WordPress. These software packages have a history of being targeted by hackers because they contain vulnerabilities that can be exploited.
Use strong passwords everywhere
Strong passwords aren't just an essential part of website security — they're also a good practice for protecting your digital life.
Your passwords should be at least eight characters long, including uppercase and lowercase letters as well as numbers or symbols.
Don't use any obvious information like birth dates or phone numbers because these can easily be guessed by someone who knows you well enough to guess some personal details about your life.
If you need help figuring out how strong a password is, try testing it on a site like How Strong Is My Password.
Use SSL certificates for sensitive data collection or transmission
An SSL certificate can be purchased from one of many providers at a relatively low cost; once installed on your website, it will allow all connections between your browser and server to be encrypted.
Use a VPN
A virtual private network (VPN) is a software-based private network that uses public networks like the internet to connect remote sites or users together. A VPN allows users to send and receive data while maintaining privacy through tunneling protocols and encryption techniques.
Many businesses use VPNs to connect remote offices, but they're also perfect for securing your personal devices while they're out and about connecting to public Wi-Fi hotspots.
If you're worried about your data being compromised by malicious hackers at coffee shops, airports, or hotels, then using a VPN is a great way to protect your data.
You might be interested to check those related posts as well:
Evaluating Website Security and Integrity: Conclusion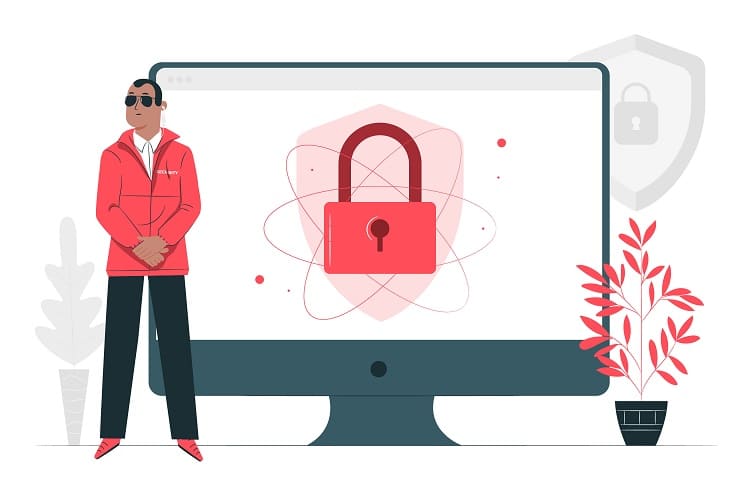 Which website security tools you use depends on your particular needs, but the above are well worth checking out. Each of these tools has its own unique purpose, and together they can provide you with a solid security foundation for your website.
Remember that no tool will ever provide a total guarantee against someone breaking in, but it's better to be safe than sorry when it comes to your website. In the end, thanks to these tools, you should have no trouble staying safe from common cyber attacks and intrusions.