Generating leads for your conversion funnel might be an extremely challenging step in every business. Therefore, you have to learn the latest strategies for the lead generation process to make it align with the most recent trends to attract as many leads as possible.
One great strategy to generate more leads to your conversion funnel is to use YouTube videos. Using YouTube videos, you can establish your brand image, build up customer relationships, and enjoy increased sales.
Here in this article, we will tell you about the ways you can increase the views of your YouTube videos and the best strategic YouTube video ideas for every stage of the funnel.
So, just keep reading if you want to generate more leads for your business using YouTube videos and learn how to make money on YouTube.
How to Increase the Views of Your YouTube Videos in 2023?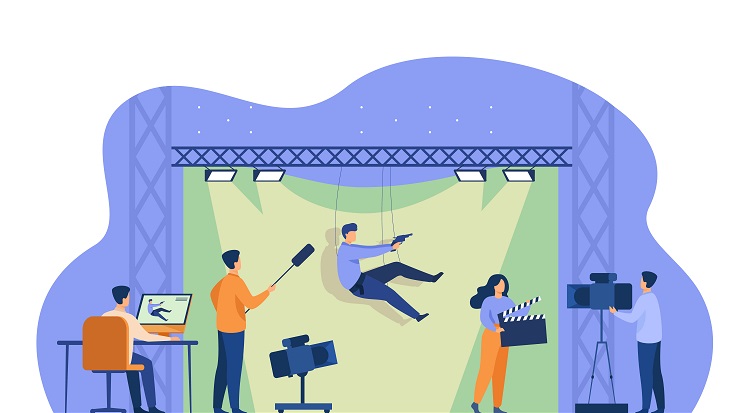 When you create your YouTube videos and share them on YouTube, the next issue that you should handle is to increase the views of your videos. If you just keep creating videos and do nothing to promote them, you are wasting your time, money, and efforts.
As a result, it is important that you promote your YouTube videos any time you share a new video.
Think of all the channels that you have for presenting your business. Use them all to promote your YouTube videos.
Inform all your audience in different channels about the video you have just shared on YouTube and ask them to support you by subscribing to your YouTube channel or by liking and sharing your YouTube videos.
The channels through which you can promote your YouTube videos are your social media, website, email, newsletter, etc. Regarding the ones you use for your business, you should keep your audience informed about the release of your latest video on YouTube.
For instance, you can use your YouTube videos as lead magnets on your website. This is how you can generate more leads by creating YouTube videos.
Be careful of the thumbnails you use to announce your latest YouTube video. The more attractive your thumbnail is, the more interactive it would be. So, if you share a thumbnail of your YouTube video on a picture-based platform such as Instagram, you will get more views for your YouTube videos given that the thumbnail is interactive.
You can share your YouTube videos on Instagram and get a lot of views for your videos with a simple follow unfollow Instagram process.
What are the YouTube Video Ideas for Every Stage of the Funnel?
"Create content that teaches. You can't give up. You need to be consistently awesome." – Neil Patel
Here in this section, we will get to know the YouTube video ideas through which you can generate more leads for your business.
1. Tutorial Videos
Tutorial videos are generally well-reputed as they teach your customers how they can use a product, service, method, etc. properly.
When you create a tutorial video for your products or services, it can both teach your customers how they can use what they have bought from you and make them realize that they have not wasted their money.
Therefore, if you want to help your customers understand how to use your products or services, creating tutorial videos is the best way.
Tutorial videos not only help maintain your customers and increase your customer retention but also can help you generate more leads for your business.
The audience watches your video on YouTube and they may get interested in your products and services. So, what they will do is to buy from you and become your customers.
Hence, this is what you do: you keep your customers, attract their trust to buy from you again, and make more leads interested in buying from you. All these important things are done just by creating tutorial YouTube videos.
Here is an example of Tutorial videos by PlayStation:
2. Problem-Solving Videos
People who know search engines like Google usually search for the solutions to the new issues and problems they face. So, what if you create YouTube videos that solve the problems of the people or give them clues on how to solve their new issues?
Then, when they search for a solution to their problem on a search engine, your YouTube video appears in the list of results they come up with.
Problem-solving videos not only give your audience the solution to their problems but also guarantee leads for your conversion funnel. These videos should not be too short not to address the problem completely or too long to leave your audience in boredom.
Another point you should consider is that you should always add a CTA button or phrase at the end of your videos that invite your viewers to take an action.
Here is how Tasty provides solutions for its audience:
3. How-to Videos
Most people prefer to watch a short video on how to do something or use something correctly than devote a lot of time to long texts and articles to find an answer to their problems. The reason is that time has become a very important element in modern lives and people want to spend the least time to get the most.
But what is the difference between how-to videos and tutorial videos? Tutorial videos are normally products or services-based whereas how-to videos are more subject-centered.
In other words, when creating how-to videos, you address the needs of your target audience for each of your how-to videos and try to give solutions using your products or services.
How-to videos are great for helping you in the process of lead generation. These videos can increase your customer retention because they can signify that you care about your customers.
Remember to make short videos so that your viewers learn something in the shortest time possible.
Look at how Grammarly uses how-to YouTube videos:
4. Top Tips Videos
The main purpose of top-tip videos is to inform your audience about a particular issue. For instance, you share the best and most essential tips in a short video and publish it on YouTube. Imagine that you have a travel business and you want to generate more leads using top-tips videos.
One thing you can do is to talk about the most crucial tips of a destination. So, what you do is make an informative top-tips YouTube video that provides relevant information for your audience.
Top tips in this case can include cultural tips, monetary system, food, religion, basic regulations, clothing, languages, dialects, etc. of a particular destination.
Generally speaking, sharing top tip YouTube videos can raise the awareness of your audience about a particular subject by providing relevant information for them. As a consequence, they will realize that you care about increasing their level of understanding of that subject.
Take a look at this video by WatchWellCast:
5. Troubleshooting Videos
The best way to find a solution for the malfunctioning of a product or service is to search for it on the search engines instead of worsening the case.
What helps here is troubleshooting videos.
You have to consider making troubleshooting videos if you want to generate more leads or increase your customer retention rate. However, choosing the subjects of your troubleshooting videos can be challenging.
One good source to resort to is to carefully search through the most-reported issues to your customer service. You can create troubleshooting videos based on them and address the issues of your customers.
Here is an example by MDTechVideos:
6. Q&A Videos
Q&A videos are usually effective both for businesses and customers or newly-generated leads. By making Q&A videos, you save yourself a lot of time and effort. The reason for such remark is that you do not have to spend a lot of time explaining one same thing to different people.
Instead, you explain the most frequent issues in a YouTube Q&A video and share it on your different platforms.
Keep an eye on the length of your Q&A videos. If they are going to be a lot of questions or long answers, divide your video into two or more videos.
Look at how Hannah Kemp uses Q&A video:
7. Testimonial Videos
Customer testimonial videos are best to give your business reliable credit. You can make an interview video with a loyal customer and share it on YouTube.
Your testimonial video can contain their best and worst experiences of buying from you. These videos can assure your new leads about your business, products, services, customer services, etc. so that they can confidently take the last step of the funnel and become your customer.
Look at the video produced by WeAreNetflix:
You might be interested to check those related posts as well:
Conclusion
Using the above strategic YouTube video ideas for every stage of the funnel, you can increase your Instagram traffic, customer retention rate, conversion rate, and customer satisfaction rate. So, do your best to get inspired by these ideas and convert as many customers as you can. Wish you the best of luck!
Author:
I am Parichehr Parsi, a born writer, and a freelance copywriter in the fields of travel, fashion, and Instagram marketing. I currently write for DMpro, Realtormate, and online magazines in Italy and I love reading, writing, and researching. Find me on LinkedIn!