As a social media platform, Pinterest offers a unique service that focuses on the sharing of ideas and providing inspiring content for others. Users can browse thousands of photos, "pinning" them to their virtual pinboard, creating collections such as "Wedding decor ideas", or "Recipes to try".
For brands, companies, and individuals alike, Pinterest is a fantastic marketing tool. However, without exposure, users won't benefit from the many advantages that the platform can bring.
Tips to Get More Followers on Pinterest 2023
With over 400 million monthly users, Pinterest has the potential to expose your brand to a previously untapped market. From building credibility in your niche to increasing web traffic, there are myriad reasons for increasing your following.
However, for a beginner, knowing how to get more followers on Pinterest can seem like a daunting task. We've put together the ultimate guide of tips to add to your Pinterest marketing strategy to help you get real followers, without buying fake Pinterest followers.
1. Optimize Your Pinterest Profile
When looking to increase traffic to your Pinterest profile, optimizing your Pinterest page so that it's more discoverable will result in more exposure to potential new followers. Pinterest operates as a search engine.
The website uses a 'Smart Feed', and the algorithm pulls content from three sources: the repins made by the people you follow, pins from interests you follow, and related pins.
To optimize your account for the smart feed, you must implement a Pinterest SEO strategy. Make use of keywords, and ensure that these focus keywords are present in your business name and 'about you' profile.
For example, if you run a blog that provides advice for digital marketing, the relevant keywords should feature in your profile.
2. Verify Your Domain
To further optimize your profile, and drive more traffic to your blog or website, remember to "claim" your website. On other social media accounts, such as Instagram and Twitter, it is possible to simply upload your URL to your bio, click save, and be done with it.
However, the process on Pinterest is slightly more long-winded. Claiming a website will allow you to do several things, such as see how pins on your site perform, which will allow you to plan your Pinterest growth strategy, and ultimately gain more followers.
To claim your (WordPress) blog or website, you must visit the Claim Website section in the settings dropdown menu below your profile picture. Follow the steps, and in 24 hours or less, you will receive an email confirmation, allowing you to reap all the extra benefits that come with domain verification.
3. Be Active and Engage with What is Popular
By being active on your Pinterest profile, and engaging with popular Pinterest content, you will increase your exposure to potential new followers.
There are different ways of being active:
Regularly pin photos
Re-pin photos from the "Explore" and "Trending" pages
Pin others' pins
Follow the recommended "Boards to Follow" if they're relevant.
Re-pin photos that others have pinned of yours, onto a Pinterest board of your own and group boards
Following these tips will show Pinterest that you are engaging with their platform, and the algorithm will reward you by displaying your pins more frequently.
4. Understand Your Target Audience
As with any type of marketing, knowing your audience's wants, needs, and pain points are integral to effective targeting. The speed at which people tend to scroll social media feeds, Pinterest included, means that content must be relevant to your target audience to catch their attention.
Use Pinterest Analytics for audience insights (for follower analytics) and conversion insights (to track paid campaigns). To review the statistics for a particular pin, click on a pin and then select "see more stats". This data can help you to understand what type and style of content your target audience prefers.
For example, viewing how often a pin has been saved to a board will allow you to ascertain how valuable the particular photo is to your audience. Sharing content that is proven to perform well with your current audience will help increase your followers, as engagement by your current followers will increase your exposure.
5. Add Relevant Keywords and Hashtags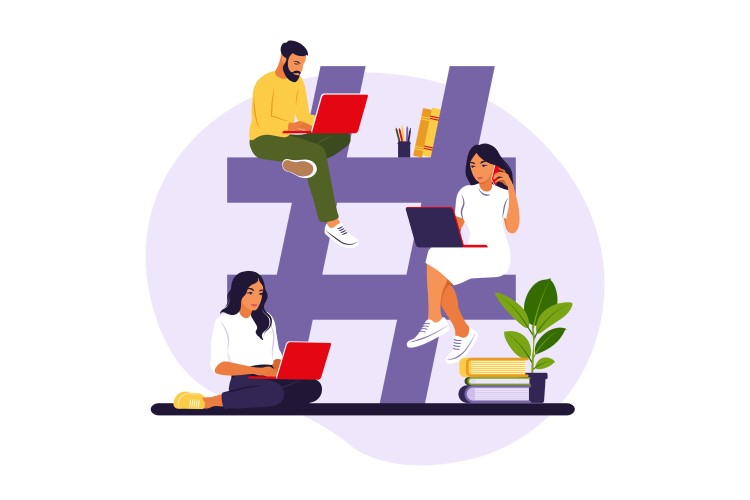 When curating your boards, it is important to use relevant keywords and hashtags so that other users will find your content. The same applies to board descriptions, image names, and pin descriptions. A well-written, key-word rich pin description, will help get your pin to appear in the Smart Feed.
6. Use the Search Bar to Find Keyword Suggestions
When creating board titles, board descriptions, and board content, utilize the Pinterest search bar to collect ideas. If your blog or website is for fashion inspiration, try searching 'fashion inspiration' in the search bar and you will find related long-tail keywords such as "fashion inspiration quotes" and "fashion inspiration summer".
These long-tail keywords show users' search intents. Creating boards with these keywords as the focus will help answer people's search inquiries, increasing your chance of being followed.
7. Create Holiday Focused Content
As Pinterest is largely used to inspire people, website traffic increases around the holiday season as pinners look for inspiration. Streaming platforms can use the platform to create boards such as "The Best Christmas Films to Binge Watch", which will help generate traffic around the Christmas period and help boost their follower count.
Plan content in advance to ensure that you don't miss out on capitalizing on all the potential exposure that results from carefully curated holiday-inspired content.
8. Use Pinterest Sections
The Pinterest Sections are used to essentially separate the contents of your boards into categories. A board named "Christmas Food Ideas" can be split into sections titled "appetizers", "mains", "desserts", and "drinks".
For boards with hundreds or thousands of pins in them, this is a great way of making the content more organized and user-friendly, which will be attractive to any potential followers, as it makes your boards easier to navigate.
9. Use an Older Account
Some Pinterest users have multiple accounts, as there are different ways to sign in to the website. Perhaps you created an account using one email address, before later creating an account through Google.
In cases such as this, prioritize using your older account. The longer you've had your account, the more trustworthy you are in the eyes of Pinterest. It is possible to convert an account into a business account, allowing you to benefit from the kudos of having an older account.
10. Engage with Your Commenters
Don't forget to respond to people's comments, especially if they have asked a question. Should you fail to respond, a competitor may take that as an opportunity to steal your potential customer.
Responding to comments will also increase your engagement levels, and it may prompt a discussion. Good engagement levels help to increase your pins' ranking in the Smart Feed, leading to a potential increase in exposure.
11. Add a Pinterest "Follow" Button to Your Other Platforms
Adding the Pinterest follow button to your blog or website will allow others to follow your Pinterest account. This will allow people to keep up-to-date with your Pinterest activity, as well as attract new followers via your website.
12. Promote Your Pins with Other Social Profiles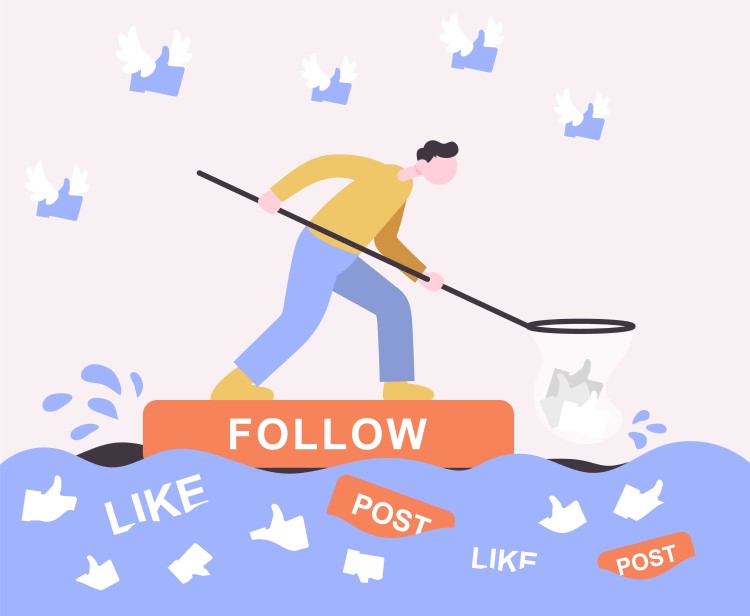 To improve your chance of being followed, promote your pins on other social profiles. It is possible to claim your Pinterest business account on platforms such as Instagram, YouTube, and Etsy, which will extend your reach to your followers across different social media platforms.
13. Publish Pins at the Right Time
The Smart Feed means that pins aren't displayed in chronological order, which means that users won't necessarily see your content when it's posted. However, the Pinterest algorithm takes into account Pinterest user engagement as one of the factors when ranking your pin and deciding if it should be displayed in the Smart Feed.
Posting content at times when it's most likely that your particular audience will see it, signals to Pinterest that your content should be shown now, and to more users, which will lead to more followers.
Avoid publishing pins when your audience is at work, as people are more active on the app during the evenings. Scheduling apps such as Tailwind, or Hootsuite will allow you to prepare posts in advance, which will allow you to post consistently, at the right time, even if you're otherwise engaged.
14. Start Your Own Group Board
Group boards used to be a great way of increasing your reach, and subsequently your follower account, by exposing your pin to the followers of the other board collaborators. However, the introduction of the Smart Feed priorities Pinterest engagement. Posts in group boards aren't often engaged with by other members, therefore they simply become dumping grounds for pins. This means that the algorithm assumes a pin is of poor quality, therefore penalizing them.
To use group boards to your advantage, and to increase your follower count, they must be used in the right way:
Only collaborate on boards relevant to your niche.
Join active group boards – if you are the only one pinning on a board, then no one else is seeing your content.
Re-pin others' content. If the board isn't engaged, then the algorithm will ignore it.
Collaborate on boards with a good follower count.
15. Connect Offline with Pincodes
In a similar way to QR codes, pin codes allow others to scan your pin code with the Pinterest lens and send people to your profile, or one of your boards.
To create a pin code that links to your profile, log into your Pinterest account, click on your profile picture to access your profile, then click your profile picture in the middle of the screen and click on 'download pin code.' When sharing your pin code, it should have a diameter of at least 1.5 inches to be scannable.
This will allow you to share your Pinterest account in real-life scenarios, such as at events, increasing your potential reach.
16. Use the Right Tools to Attract Pinterest Followers
Insights shares Pinterest's predicted monthly trends to help marketers plan their content strategy. Tools such as google trends, and other social media platforms, can help you work out what is trending, allowing you to create content that matches your audience's interests.
Do not buy Pinterest followers, as they will dilute the value of your pool of followers.
17. Delete Pins with Poor Traffic
To ensure that Pinterest's algorithm favors your pins, delete any poor-performing pins. Pinterest may penalize you for having a pin that doesn't perform well, by bringing down that pin's ranking, which will lower your exposure to potential new Pinterest followers.
It is also a good idea to delete older pins that are no longer cohesive with your brand.
18. Revive Older Pins
In general, with the fast-moving pace of the internet, content creators often forget about their older content, even if it performed well and generated a lot of Pinterest traffic. Keeping your most popular content alive on Pinterest will increase its chances of going viral, which will lead to more followers.
To revive an older popular pin, re-pin it to group boards and your own boards. Also, ensure that all the pinboard descriptions for your older pins are optimized with relevant keywords and hashtags.
19. Repin Content from Others
The more a piece of content is repinned, the more the algorithm recognizes the pin as useful, which will increase its ranking. Repinning content from other content creators, and your content, will help you to build a reputation as a user who shares useful content in your niche.
Regular repinning of others' content will encourage others to repin your content, which will expose your brand to a new pool of potential Pinterest followers. Remember that the content you do repin should be useful to your audience and current followers.
20. Create Infographics
The use of infographics for content marketing is becoming increasingly popular. For audiences, they're useful pieces of content, as they distill information into a format that is easy to absorb, and captivating to the eye.
They convey information in an aesthetically pleasing way, which draws people in. Incorporating infographics into your content marketing strategy will help you to get more Pinterest followers.
21. Stand Out with Original Content
A study conducted by Tailwind found that original content is 3.6 times more likely to be re-pinned than recycled content. This means that rather than repinning others' content, content marketers and individuals alike should seek to make and post original pins.
Tools such as Canva can help people to create original and captivating content, relatively easily. Blog article writers can re-purpose a blog post into infographics which can then be shared on their Pinterest platform.
22. Set Up Rich Pins
One of the best ways to boost followers is by using rich pins. These are pins that have additional information attached to the pin, and can essentially act as "article pins". A good example is a recipe-rich pin, which will have information attached to it such as ingredients, quantities, and the cooking method.
Product-rich pins will include information such as pricing, where to buy the product, and availability.
Rich pins increase the value of your content, by providing the user with useful information. The information added to rich pins will stay attached to the pin when it is repinned, which isn't the case with comment descriptions.
It is easy to set up a rich pin, and can be achieved in three simple steps:
Add metadata to your site. If your site is a WordPress site, you can use the Yoast SEO plugin.
Validate and apply for rich pins. Note that it can take a few days for this to be validated.
Create compelling titles and descriptions for each post. The information for your rich pins is pulled from the meta descriptions that you write for your post. If you leave this blank, the first few lines of your article will be displayed as the information for your rich pin, so ensure that you write a useful meta description that includes a call to action (CTA).
23. Use the Follow Button
Add header and footer links to your Pinterest account on your blog or website. Pinterest offers to-follow buttons and a Pinterest widget, and some website plugins allow you to display pop-ups that prompt customers to follow you on Pinterest.
This means that if a customer found your brand website or blog through another platform, they are introduced to your Pinterest account, where they may choose to follow you if your content is useful to them.
24. Add the Save Button to Your Website
By adding the Save button to your blog or website, customers are able to save content from your website to their Pinterest. This will help more people view your content, which will encourage users to follow you.
There are two types of Save buttons: Image Hover or Any Image. Image hover means that users will only see the save button when they hover the mouse over the image. Any Image means that the save button is always visible. Pinterest details the steps you must take in order to enable this feature.
25. Embed Pins into Your Website Content
Another way to gain more followers for your Pinterest account is by embedding boards or pins into your blog or website's content. If your site is built using WordPress, it is possible to download a widget to do this. You can also embed the pin or board directly, using the Pinterest widget builder.
This will create a line of code that can then be inserted directly into your post or page.
By embedding your Pinterest posts into your website content, blog, or website visitors will be able to get a taste for your Pinterest content, which will encourage them to follow you.
26. Comment on Your Followers' Pins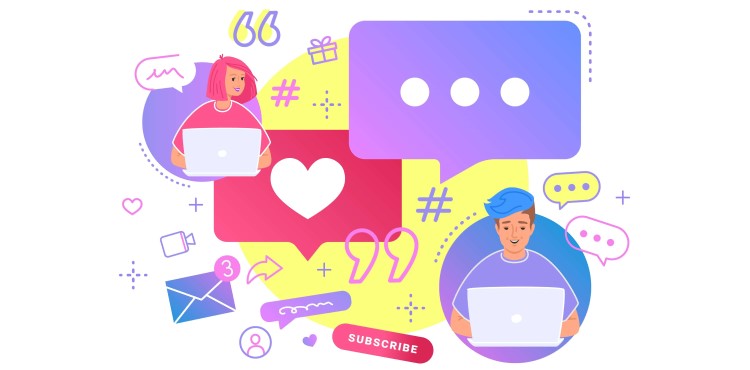 When you come across content from a follower that you find compelling, leave a comment. Make sure the comments are sincere, and not generic comments such as "Great post!' Additionally, don't go overboard.
Too many comments could be flagged as spam, which will harm your Pinterest ranking. Focus on leaving a few honest and thoughtful comments.
27. Run a Pinterest Contest
Across platforms such as Facebook and Instagram, contests is a great way to encourage consumer engagement with your brand and increase your followers. Run a contest where a follow on Pinterest is an entry requirement.
To encourage more participants, publicize the contest across all social media platforms, such as Facebook, Twitter, and Instagram, with a catchy hashtag and a shareable graphic. Remember, there are community guidelines to follow for contests, so ensure to stick to these.
28. Post Story Pins
As with other social media platforms, Pinterest recently launched a story function, formerly called story pins. This feature, introduced in September 2020, is now called Idea Pins. This feature allows users to share dynamic visuals with their followers which can be viewed both on the website and the Pinterest app.
An idea pin is particularly suited to editorial features such as product details or a recipe guide. Like pins, an idea pin can be saved to boards for later reference. Idea pins tend to get a lot more saves than regular pins, therefore they demonstrate a high engagement rate.
While they don't drive traffic to your website, as you can't add a link, but they are useful for boosting your follower count.
29. Pin Consistently
For the Smart Feed to rank your content highly, you must post consistently. When the Pinterest algorithm recognizes that you're posting high-quality content regularly, it will show your content to other users more often. Even if it's just a few pins a day, try to pin them every day. The Pinterest algorithm does not reward the sporadic pinner.
30. Follow Your Competitors' Followers
To find out who your competitors are, use the search bar to find boards that are similar to yours. For example, if you curate home renovation inspiration boards, search "home renovation tips", and click on 'People'.
You will then be presented with your competitors' profiles, and you can strategically follow their followers. From this, you are likely to get some follow backs, as you share the same target audience as your competitors.
31. Create Boards That are Similar to Your Competitors
The key with this point is creating similar content, but better. This means that you will have more credibility in your niche, as your content will be more valuable to your followers and potential followers, as you offer pins of a higher quality.
You might be interested to check those related posts as well:
FAQ
How many followers do you need on Pinterest to make money?
It is not necessary to have a lot of followers to make money on Pinterest. Instead, it's important to concentrate on the quality of your content. Relevant, valuable content will drive traffic to your site, where users may become customers.
Additionally, the more traffic you drive to your site, the more money you will be able to make from advertising. You can also set up a promoted pin, which will increase exposure to new followers, and increase the potential for conversion.
Who has the most followers on Pinterest?
With over 15 million followers and 3.6 million monthly views, Joy Cho is the most followed Pinterest influencer. Cho is the founder of Oh Joy, a lifestyle brand and design company. They create a wide range of licensed products and produce editorial content focused on various lifestyle topics.
How can I promote my Pinterest for free?
There are various ways to promote your Pinterest account for free:
Promote it on other social media channels (Facebook, Twitter, Instagram, etc).
Use hashtags and keywords to make content more findable.
Remember to add a Pinterest follow button to your website.
Follow other businesses.
Leverage your mailing list and send out an email asking customers to follow your Pinterest.
Pin your pins to a Pinterest Group Board.
Do people still use Pinterest?
At the end of 2020, Pinterest recorded that nearly 460 million people used the platform. They also reached the goal of 100 million monthly active users.
Pew Research found that Pinterest is the fourth most popular social media platform in the US, and SimilarWeb found that the site received 1.2 billion visitors between July 2020 and December 2020, a considerable increase from the same period in 2019, when the site received 856.08 million visitors.
Should I buy Pinterest followers?
As with other social media platforms, it is possible to buy Pinterest followers. While this seems like a quick fix to increasing your follower count, it's not recommended. For most brands and influencers, a large follower account means more potential customers or clients.
A purchased follower will not convert into a buyer, therefore buying fake followers decreases the overall value of your online community.
Bought followers are unlikely to engage with your content as they're fake/bots. While you may have a high follower count, your engagement levels will remain low in comparison.
A low engagement will mean that your profile is less favorable to the Pinterest algorithm, meaning that your content is less likely to be displayed.
Conclusion
Whether you try all of these tips to find real Pinterest followers or just some of them, it's important to evaluate what works well and what doesn't.
Use the Pinterest analytics available to see your progress, and adjust your marketing strategy accordingly. Above all – avoid buying fake followers, as this reduces the value of your following, as fake followers won't convert to more traffic or leads.