When video pins on Pinterest were first introduced in 2020, users were unsure of how it would affect a regular pin and the platform as a whole.
Shortly businesses and creators alike realized how valuable it could be to their Pinterest marketing strategy.
Let's dive into everything you need to know about what a video pin is and how to use it.
Why Pinterest Video Pins Are Important 2023
Social media users love to watch videos, especially when it comes to tutorials.
Video pins are eye-catching since they start playing when they are visible on your home page.
It's a more comprehensive story to your pin.
They allow for a cover image to introduce your pin.
Viewers are 2.6x more likely to make a purchase from a business after viewing a brand video.
How to Upload Video Pins to Pinterest
Anytime we try something new it can be confusing about the best practices.
Knowing how to upload video pins on a desktop, iPad, or mobile device is important.
That way you can do it at any time from anywhere.
Tip: You must have a Pinterest business account to upload videos.
How to Upload a Video to Pinterest on Desktop, Mobile, or Ipad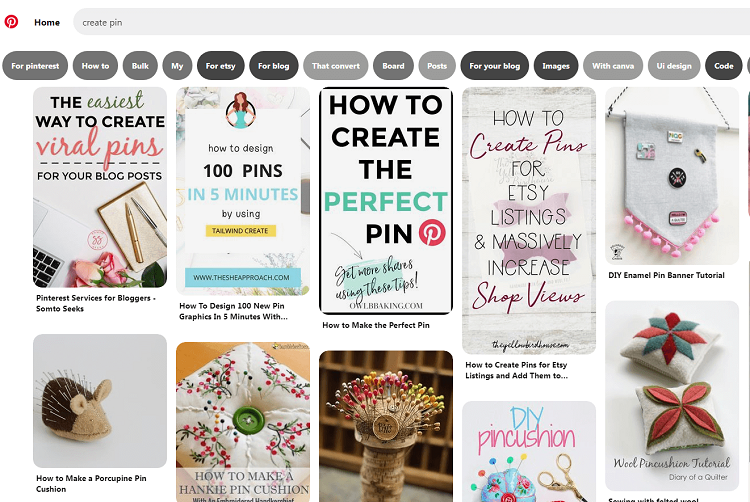 If you don't have a business account, convert your Pinterest profile to a business account in the settings.
Regardless of whether you are on a desktop, mobile, or Ipad, the process remains the same.
The layout may look slightly different but that's it.
Follow the steps below:
Once logged in, click the + button to Create Pin in the upper right corner.
The next page will prompt you to "Add Your Title" and either upload your video or drag and drop your video in the space on the left-hand side. The following specs are required for video upload: High-quality JPG files and Less than 32MB, or MP4 files less than 2GB
Drag the selector right or left along your video to choose a cover image.
Fill in your title, description, and destination link. Also, select your Pinterest board from the drop-down menu or create a new one.
Finally, add relative hashtags and click "Publish."
How to Pin a Youtube Video on Pinterest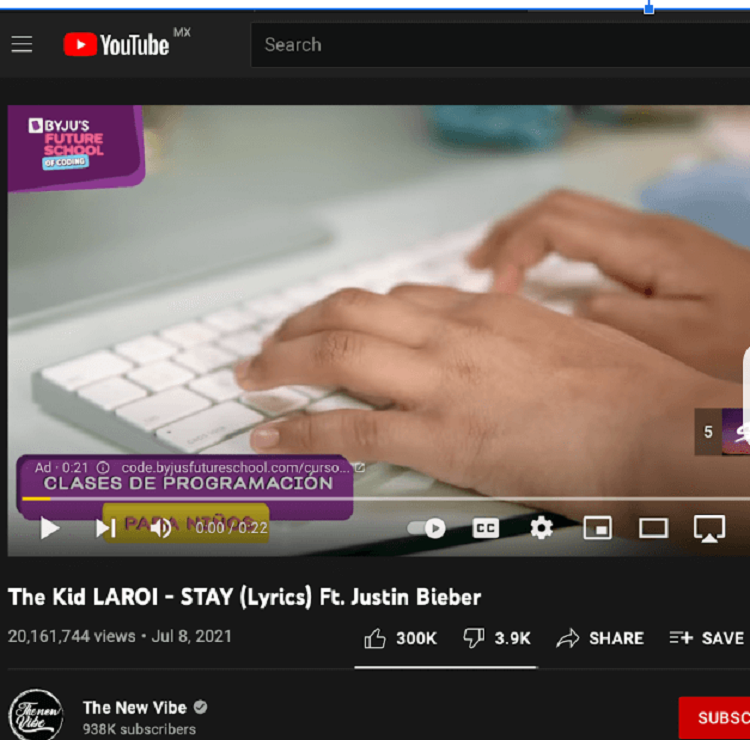 Pinning a Youtube video is a simple process!
Thanks to Youtube's Share button they make it quick and efficient to share your favorite videos from your Youtube Channel.
Click on the Youtube Video you want to share. When it's opened there will be a "Share" button under the title and next to the Likes and Dislikes. Click "Share."
The next screen that pops up will give you a bunch of social media platforms to share. You may need to click the right arrow to locate the Pinterest icon.
You will be redirected to your Pinterest account where you may need to log in. A new pin will be created and you can choose the board you want to pin it to or create a new one!
The Youtube video has now been pinned to your Pinterest!
How to Pin a Vimeo Video on Pinterest
In 2020, Vimeo actually partnered with Pinterest on allowing video pins in the first place.
Vimeo Create allowed users to directly upload their own videos to Pinterest.
It also gave businesses a creative space to choose from a variety of templates and editing features.
Tip: It's important to follow some of their guidelines by keeping your short and sweet as the average Pinterest user loses attention after 15 seconds.
Let's break down the steps on how to take advantage of Vimeo Create and directly Upload your video pin.
Make sure that all your social media platforms and handles are synced with your Vimeo account.
After making a video within Vimeo Create you will want to click the Save and Share option.
The share option will bring up all your linked social media accounts. Choose Pinterest where you will be redirected to the "Create a new Pin" page on Pinterest.
Choose the board that you want to add this to and also add any of the relevant information like hashtags, descriptions, and more.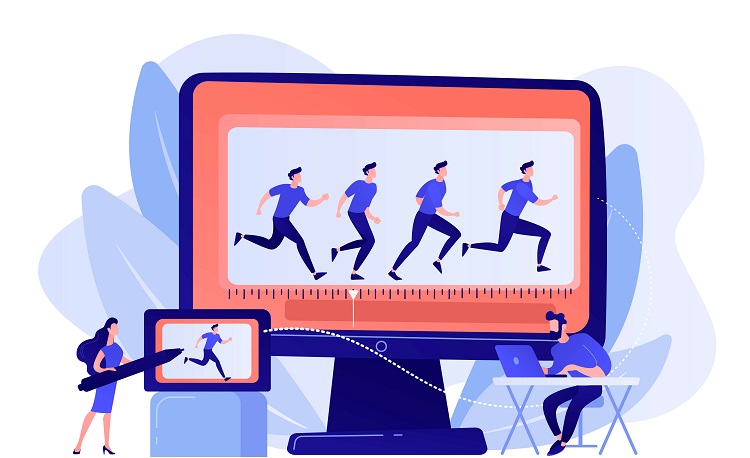 How to Pin Instagram Videos on Pinterest
Instagram is one of the most widely used social media platforms on the market.
Sharing Instagram videos to your feed or Pinterest story, however, follows a slightly different process than sharing it to an Instagram story.
Head over to the Instagram app. Make sure that if you are sharing your own video your account is public. The same can be said for other videos. The accounts need to be public or else users will not be able to see that video unless they follow that person.
Click on the video that you want to share. In the bottom right corner, you will see the three dots that are under the like, comment, and send buttons. This is the shared indicator.
The next prompt will give you all the options to "Remix the Reel" among others. Click share and it will list all your attached social media accounts at the bottom.
Likely you will have to click the more option as Pinterest usually doesn't appear in the first few.
Now select Pinterest and you will be brought to the same "Create a Pin" board that you are likely familiar with at this point. It may first take you to your user feed but give it a second to upload before clicking refresh.
Now fill in the rest of the information and choose the appropriate board you want to pin it to.
How to Pin a TikTok Video to Pinterest
TikTok is the next generation's Instagram.
This is why it is important for businesses to collaborate with the platform throughout their Pinterest.
With it still being relatively new, not many Pinterest users know how to pin TikTok videos to their boards.
You can either download your own TikTok or link to an open profile TikTok whether it is yours or someone else's. To download, open your TikTok and select the video you want to share.
Click on the "…" where it will open the option to download, and share, among other choices. Click download. The video will download to your saved videos and photos.
You can follow the same steps of uploading a normal video from this step on. Remember to follow the same spec standards.
Ways to Create Video Pins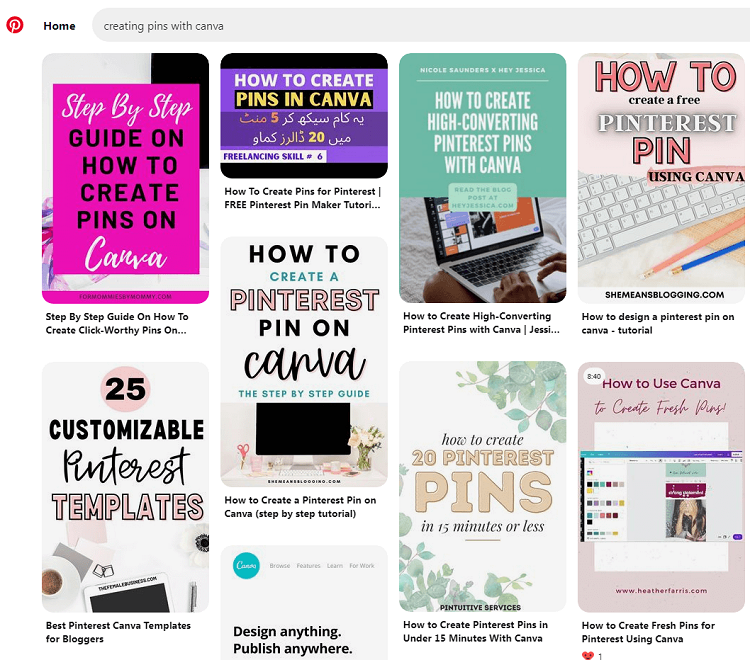 You can create video pins in a variety of different ways.
Through Canva, Instagram stories, Keynote, and Pinterest, you can expand your variety of video features to make your content more interesting.
Take a fully edited video from either IMovie or Adobe Premier and click create "Create a Design."
Add the appropriate specs mentioned in "How to Upload a Video" to meet Pinterest requirements.
Name your video at the top so you can keep track of what project is what when you go to upload later.
Now choose "Upload" from the options listed on the side. Choose the video that you want to work with.
From here you can add text, templates, and other features to make your Canva video pin!
Once you are satisfied with your product go ahead and click download. If you have multiple pages it's important to select all pages to download into a single video.
From here you can follow the normal steps of uploading a video pin.
Save Instagram Stories
Instagram stories follow a very similar pattern to Canva with a slightly different interface.
Open the Instagram app and click, "Add Story." Select the video that you want to work with.
From here you will add any sort of graphics, music, drawings, or text using the tools above on the screen.
Once you have added all you want to the video you will select the "Save Icon" to download your video to your Photos.
Now you can upload the video pin normally following the same process.
Use Keynote
Keynote allows marketers on Pinterest to make fun and dynamic videos.
The end process will follow a normal upload but the software makes the beginning steps slightly different than Canva or Instagram.
Click on " new presentation" to get started. While there are many templates you can work with, the white one will make for the best edit.
On the right side, click "document" to make sure your specs are either a square of 2×3 to fit the Pinterest specs.
Drag and drop your video over the white backdrop to upload the video before editing.
Once it's on the screen go back to "document" and check "Play Upon Opening" so the video automatically starts playing.
You can add text or any other graphics to the video at this point.
After editing your video head to the top of the screen and select "Export" to QuickTime so the formatting works with Pinterest.
Now you can upload the video pin normally as you would with any other video on Pinterest.
Download Directly on Pinterest
You can download video or image pins directly from Pinterest by clicking on the ellipses feature and selecting "download."
This will download directly from your home feed or profile to your desktop.
How to Schedule Pinterest Video Pins
Part of being a business profile on Pinterest includes scheduling your posts so they go out at the right times to your audience.
You may not always be able to post at the exact time you should or you may just want to take advantage of convenient marketing tools.
With Pinterest, Tailwind, and Leiter you can schedule your posts worry-free.
On Pinterest
When you go to add a new pin image or video on Pinterest there is an option to schedule your post to a later date.
This is directly below the "Add a Destination Link."
Once you check this a calendar will pop up allowing you to choose both the date and the time.
With Tailwind
Tailwind makes it super easy to schedule pins especially if you have the browser extension.
Here are a few easy steps to scheduling your pins:
Click on the Tailwind icon in your browser to open up your saved pins and options.
Select one or multiple pins that you are looking to schedule on Pinterest.
Underneath the number of images you have selected, there will be a "Go Schedule" button. Click this and you will be prompted to choose what boards you would like to add these pins to.
Make sure that you put these pins into the "Schedule All" section. You then will move your pins to the time slots that you wish to schedule them.
Now your pins will post at these times and you don't have to worry about doing anything else.
You might be interested to check those related posts as well:
FAQ
We know that this can be a lot of information to take in at once which is why we have dedicated this section to your most frequently asked questions!
Statistics show that 75% of Pinterest users are more likely to watch videos on topics that interest them than 54% of Instagram users.
Since Pinterest allows users to especially search for what they are looking for videos, in general, perform great which is why linking your social media accounts to Pinterest can be beneficial.
How long can video pins be on Pinterest?
Video pins will stay on your profile indefinitely or until you decide to delete or deactivate your account.
The more content you have the more Pinterest followers you will get.
What is the video limit on Pinterest?
Video pins have to be a minimum of four seconds.
They can be a maximum of 15 minutes but most marketers will tell you that 15 seconds is the best length for the Pinterest Algorithm.
How do I download a video from Pinterest?
Pinterest allows you to download pins by clicking on the "…" or ellipses button to show more options.
Once you click on it, the download will appear in the dropdown menu.
Conclusion
With nearly every way to upload a video pin to Pinterest, it is time to take action and start engaging your audience with beautifully done video ads.
Engaging them with whatever platform you choose to upload with, will drive more traffic to your blog posts.