Email marketing has been a crucial piece of the digital marketing puzzle for a few decades now.
What started with an email blast with around 400 recipients back in 1978 has evolved into a powerful and extremely popular marketing medium.
With the use of video, graphics, and other types of dynamic content, today's email marketing campaigns are fresh and engaging, generating billions of dollars in revenue on a yearly basis.
But what are email blasts and are they already "old-school"?
Read on to find out.
What Is an Email Blast (eblast)?
An email blast (a.k.a. eblast or mass email) is a digital marketing strategy that involves sending a single email message to a large number of current and/or prospective customers (typically the whole email list) all at once.
Generally speaking, the main goal of email blasts is to reach hundreds or thousands of people at the same time.
Companies and organizations use this type of email marketing to promote a special, limited-time offer or announce a new product, service, or feature.
Is Email Blast Outdated?
Nowadays, a lot of digital marketers believe that email blasts are a thing of the past. That's because mass emails are usually associated with a lack of email list segmentation, spam testing, and personalized messaging.
In the early years of the internet, digital marketers sent email blasts without making use of the STP marketing model (STP stands for segmentation, targeting, and positioning).
More often than not, mass emails weren't sent with the goal to build long-term relationships with the recipients and it didn't really matter who received them.
Marketers measured the success of their email blasts solely by the number of clicks they generated. That's why the first mass emails were dangerously close to spam.
However, that doesn't mean email blasts can't be planned and executed in line with today's best email marketing practices.
Effective email blasts are the ones that follow the CAN-SPAM Act, among other things. You can read more about this below.
Another great reason why mass emails might not belong in the past is the fact they offer freelancers, solopreneurs, and small businesses the opportunity to add email marketing to their list of digital marketing efforts.
Without email blasts, they might not do email marketing at all due to the time-consuming nature of one-on-one emails.
At this point, it's worth pointing out that you can't get away with simply sending an eNewsletter or a random email. If you want to capture, engage, nurture, and convert your email marketing list into prospects you've got to understand as much as possible about what is required for an effective email marketing strategy.
So, as you can see, it's not yet time to write off mass emails.

Stop advertising and start innovating. – Seth Godin
How to Do Email Blasts in 2023
Email blasts can yield impressive results if planned and executed right. Sending effective email blasts is a meticulous process.
You need to pay attention to every single aspect of the campaign, from the email blast service to the time you hit the send button.
Here are our top seven tips on how to successfully create and send email blasts:
1. Select the Best Email Blast Service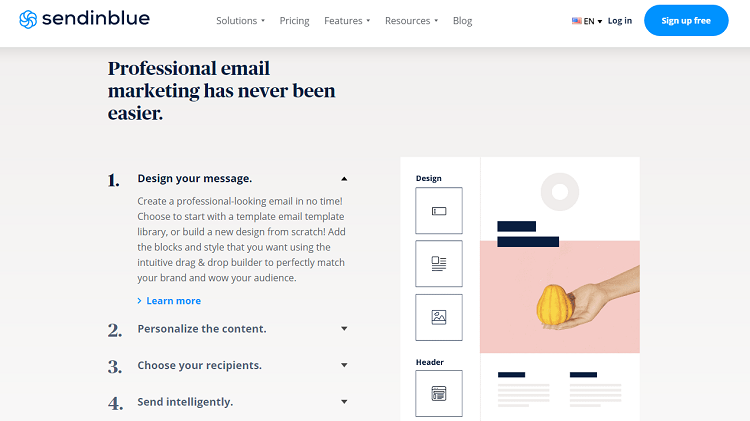 First things first: choose a reputable email blast service provider.
You need to make sure the email marketing service you decide on is easy to use and enables you to create attention-grabbing email blast campaigns. When it comes to ease of use, drag-and-drop email builders are your best bet, especially if you're just starting out.
Other qualities and features to look for when picking an email marketing service provider include:
Cost-effectiveness (think trial periods, free plans, and scalability)
Free and professionally designed email templates (choose an email marketing service with modern and mobile-friendly designs so your emails can look beautiful on any device)
Marketing automation (think in terms of being able to send out automated welcome emails to new subscribers, recent purchase emails, abandoned shopping cart emails, birthday and anniversary emails, etc.)
Third-party app integration (you want an email marketing tool you can easily integrate with your website platform, email sign-up pop-ups, and customer relationship management software)
Data analytics (opt for an email marketing service that lets you track crucial metrics such as open rate, click-through rate, conversion rate, bounce rate, and number of unsubscribes)
Reliable and fast customer support (you want to be able to get professional help 24/7, whether via live chat, phone, or email)
Some of the very best email marketing service providers right now are Sendinblue, HubSpot, Drip, and Omnisend.
2. Create and Segment Your Email List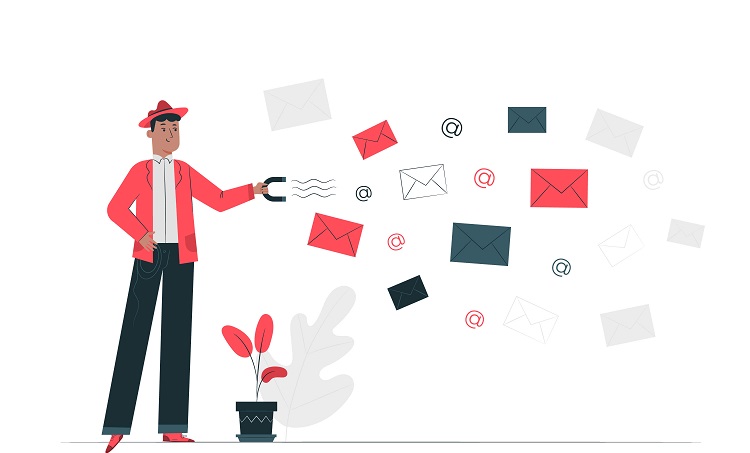 The recipients of your email message are just as important as the message itself. If you haven't built an email list yet, we suggest getting to work on it right away.
Aside from being legal, organically built email lists tend to yield higher returns and maintain great deliverability.
Don't be tempted to buy or rent an email list as it can get you in trouble.
Giving people incentives to sign up is one of the best ways to start collecting emails on your website.
This is called a lead magnet and can include:
A coupon
A free ebook
A template or worksheet
A free course
A webinar registration
A case study
Other great ways to capture people's emails include: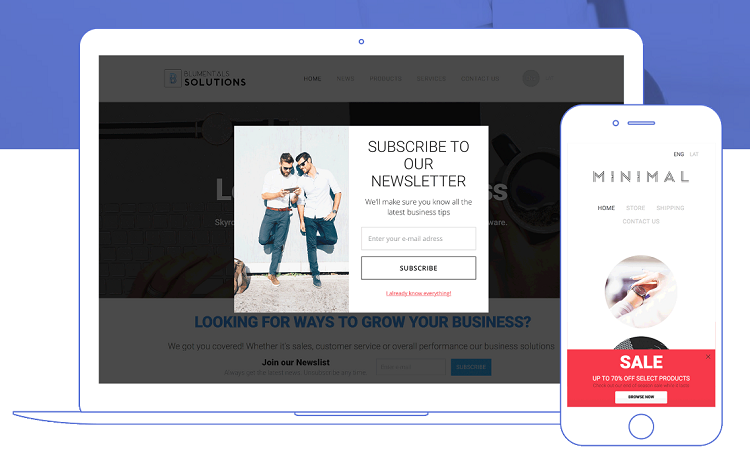 Once you're satisfied with the length of your email list, you need to segment it. Unless you believe your entire customer base can benefit from the information you have to share, you should create a segmented send list.
Some of the criteria you can use to divide your customers and leads into groups are:
Demographics (age group, gender, education, income, nationality, etc.)
Geographical location
Purchase behavior
Hobbies and interests
Last but not least, make sure that you conduct a bulk email validation before sending your new email campaign.
3. Identify the Goal of Your Email Campaign
The next step to sending a successful email blast is determining what you want to accomplish with it. Some of the most common email blast goals are increasing product orders, boosting resource downloads, and generating click-throughs to your website.
Identifying the primary goal of your email blast campaign is imperative to creating a powerful email message.
Your email marketing goal should guide you when writing the subject line, preheader, copy, and, of course, call to action (CTA).
Speaking of…
4. Create Content and Include Personalized Elements
To increase your email blast's chances of success, you need to craft an engaging and valuable email message.
Since the subject line is in a way the gatekeeper of your email, you need to absolutely nail it. Some of the best subject lines are the ones with actionable language, clarity, accuracy, and personalized elements when possible.
When it comes to the body of your email message, you need to establish relevance through personalization.
You can do this by reminding the recipient how your relationship began and pulling in information from your email list (first name, location, etc.).
If you fail to personalize your email copy, you'll have a hard time connecting with your recipients and, as a result, your email blast campaign will likely generate low open and click-through rates.
When crafting the body of your email, make sure to write in the second person (you, your, yours), talk about benefits instead of features, and be concise.
This is how you'll show your subscribers you value their time and, more importantly, encourage them to take action as they'll be able to go through the information in your email quickly.
Last but not least, create an exceptional call to action. You can do this by paying attention to both the copy and the design.
Your CTA copy should be clear and, well, action-oriented. The design, on the other hand, should help the email reader find the CTA quickly and easily.
5. Run Spam Tests and Add Unsubscribe Option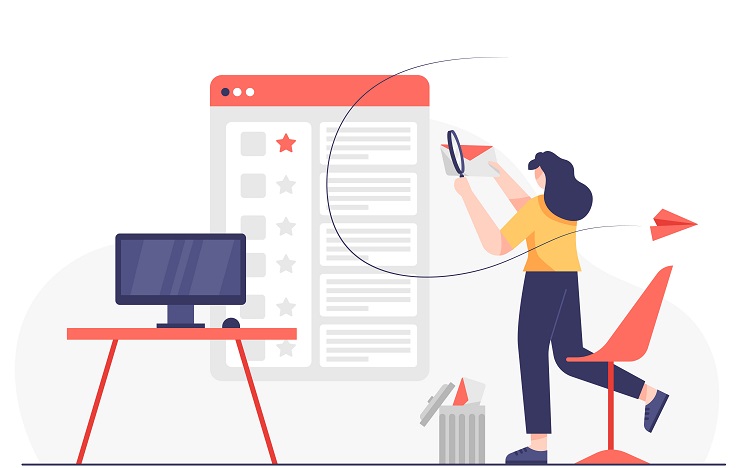 To avoid having your email filtered as spam, you need to make sure you don't use false or misleading information in the header and subject line, identify the message as an ad, and add an unsubscribe link.
Your recipients must be able to opt out of getting email messages from you in the future easily and clearly.
You can increase clarity with the help of the size and color of the font as well as the placement of the unsubscribe option.
If you're not sure whether your email blast follows the CAN-SPAM Act, we strongly advise you to run spam and delivery tests before hitting send.
In addition, you can also use a DKIM record generator to ensure your emails are fully safe from phishing or spamming attacks.
Spam tests flag spammy content and help prevent unsubscribes, while delivery tests show you whether your emails will be displayed properly when your subscribers open them.
6. Choose the Best Time to Send an Email Blast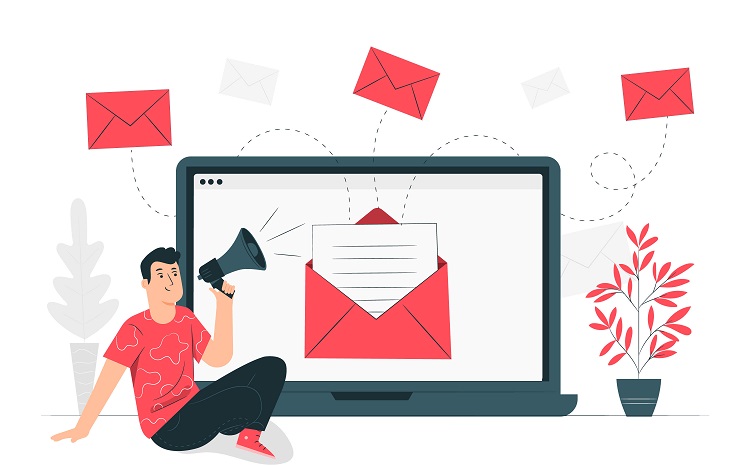 You can't send an email blast whenever you want.
According to Sendinblue's research, the ideal time to press send is 10 AM or 3 PM on Tuesday or Thursday.
That's so because people tend to check their emails not long after they arrive at their workplace and again after their lunch break or before they leave.
If you don't want to use the findings of this research as a guideline, you can purchase an email marketing service plan with a send-time optimization feature so your email shows up in each inbox at the right time regardless of the recipient's time zone.
7. Monitor Campaign Metrics and Improve Email Deliverability
When it comes to email blasts (or any other type of email marketing campaign for that matter), your work doesn't end when you hit the send button.
Once your emails have reached your current or potential clients' inboxes, you need to start tracking important campaign metrics, including open rate, click-through rate, and, of course, the number of unsubscribes.
Here's what each of them shows:
The open rate is the percentage of subscribers who have opened your email and shows how effective your subject line is
The click-through rate (CTR) is the percentage of subscribers who have clicked on at least one link in your email
As the name suggests, the number of unsubscribes shows how many people have opted out of receiving future email messages from you
These figures will help you locate your email blast's strengths and weaknesses, point to the content that performed well, determine what the optimal email schedule is, etc.
You need this information to improve your future email marketing efforts.
But knowing when and how many times your email messages have been opened can help you improve your day-to-day business and personal email communication as well.
To get this kind of insight, you need an advanced email tracking extension like Mailbutler which is one of the most feature-rich options currently on the market.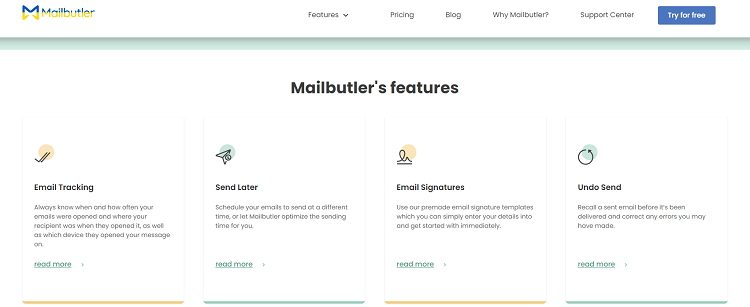 With Mailbutler integrated directly into your email client (Mailbutler is designed for Apple Mail, Gmail, and Outlook), you'll receive real-time notifications as soon as your clients, partners, and employees open your emails and click on the links you've included.
You'll also be able to see where your recipient was when they opened your email message and what device they used to access their inbox. This will provide you with valuable context and save you precious time as you'll know when and whom to follow up with.
For example, if a recipient hasn't opened the first email you sent them, it's highly unlikely that they'll open your follow-up message.
However, for those who have opened your email a few times and even clicked on the link(s) you've included, chances are your offer has piqued their interest and you should reach out to them as soon as possible to close a deal.
In addition to email tracking, Mailbutler comes with numerous other useful features, including:
Email signatures and templates
Send later, snooze, and undo send options
Follow-up reminders
Team collaboration
Attachment reminders
Notes and tasks
Contacts
All of these features can help you write killer emails regardless of their purpose.
You might be interested to check those related posts as well:
FAQs
What Size Should the Email Blast Be?
To achieve amazing results, your email blast should be brief but not too brief. Research shows that the optimal email length is between 50 and 125 words.
Emails with 50-125 words usually have response rates above 50% which is quite impressive.
When Should You Send an Email Blast?
Research suggests that the ideal time to send an email blast is either at 10 AM or 3 PM on Tuesday or Thursday.
However, many digital marketers use algorithms or features that allow them to determine the perfect email send time for each of their subscribers individually.
What Is the Least Expensive Email Blast Service?
One of the cheapest email marketing service providers right now is Sendinblue.
Sendinblue's entry-level paid plan costs $25/month and includes unlimited contact storage, 20,000 emails per month, no daily sending limit, A/B testing, advanced statistics, and email customer support.
Conclusion
With the rise of personalized email newsletters and the use of a wide variety of sophisticated interactivity features, email blasts have practically become the last choice for many digital marketers.
However, mass emails have great potential, especially for freelancers and small businesses as they usually don't have time to send one-on-one emails.
If you need to share an important message with a huge chunk of your email list, an email blast might be the perfect way to do it.