Businesses across the globe are looking to go paperless. And OCR software plays an integral role in the process.
But which is the best OCR tool on the market?
In this post, we will look into various OCR software, all suitable for different uses.
Hopefully, this will help you to find an OCR that works perfectly for you and your business.
What is an OCR Software?
OCR means Optical Character Recognition.
The software can read and extract text or data from images, scans, and other file formats. With this extraction, you can create digital files that are searchable and editable. Contracts, receipts, and other documents can be annotated or signed online.
OCR software is also known as a 'text recognition tool.' They are commonly used to copy text from images and handwritten notes. More advanced software takes this further and can help you to analyze the extracted text or data.
Which OCR software is best for you?
Some popular OCR software options known for their accuracy and functionality include:
Adobe Acrobat Pro: A comprehensive PDF editing software that offers powerful OCR capabilities.
ABBYY FineReader: Known for its exceptional accuracy and extensive language support.
Google Cloud Vision OCR: A cloud-based OCR service provided by Google, which offers high accuracy and integration with other Google services.
Tesseract OCR: An open-source OCR engine known for its versatility and language support.
Readiris: A user-friendly OCR software with advanced features like document conversion and editing.
It's recommended to explore these options, consider your specific requirements, and read user reviews to determine the best OCR software for your needs.
Why do You Need OCR Software?
There are a vast number of different industries that use optical character recognition software.
And despite their differences, all have something in common:
Why do they need it?
Saves time. Why waste time manually typing out information from scanned documents and images? OCR software can do all the hard work for you. It will convert all the text into an editable format. All you have to do is give it a quick proofread for the occasional error. This saves you and your business massive amounts of time.
Reduces errors. It's always advised that you proofread OCR-converted documents. That said, this software can help to reduce the chance of errors that can occur in manual data handling. No printed text goes amiss, as the software will extract exactly what's written on the page.
Automates business processes. Advanced software options will allow you to tag, categorize and file away documents. All in just a few clicks. You can set up rules to help organize files automatically, saving you heaps of time.
Batch processing. Avoid having the whole team input hundreds of scanned documents or entering data from emails and receipts. OCRs can manage multiple documents at one time. So batch process files that may have taken hours to get through before.
24 Best OCR Software Tools to Convert Images to Text (Free and Paid)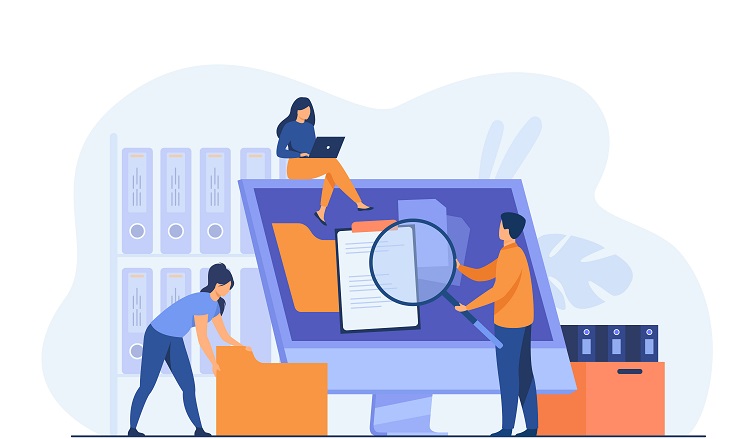 ABBYY FineReader
OmniPage Ultimate
Adobe Acrobat Pro
Google Cloud Vision OCR
Tesseract OCR
Readiris
Soda PDF
Microsoft OneNote
SimpleOCR
FreeOCR
Capture2Text
PDFelement
PDF-XChange Editor
Nitro Pro
Evernote
FineReader Online
Maestro Recognition Server
CVISION PdfCompressor
Cisdem PDF Converter OCR
OCR.Space
Boxoft Free OCR
PDFMate PDF Converter
Easy Screen OCR
Text Fairy (OCR Text Scanner)
These OCR software tools offer a range of features, capabilities, and pricing options, so it's advisable to explore each one to find the best fit for your specific requirements.
In particular order, these are some of the best OCR software available.
Each excels in its industry or niche.
This guide should help you identify the right option for your requirements.
Abbyy FineReader – The Best OCR PDF Software Editor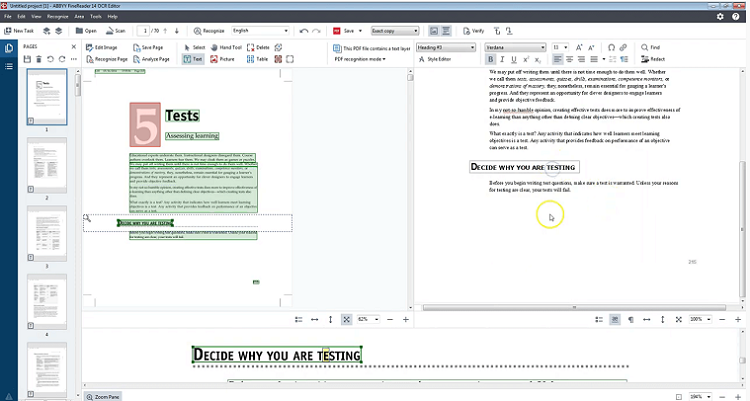 Abbyy FineReader is an optical character recognition software that uses AI technology.
You can edit and enhance just about any PDF file and share or collaborate on documents with other people.
You can also protect your content and digitize paper documents.
Key features
Format editor. Once your document is finished scanning, you can edit the format and layout of your file. You can also correct sentences and adjust paragraphs.
Markup tools. Draw, comment, and annotate files
Form filler. Use Abbyy FineReader to create forms ready for filling in or digitally signing.
Works with
Compatibility
Pricing
There are three packages available for Abbyy FineReader and a 7-day free trial.
The cheapest plan is $199.
The corporate package – FineReader Pro – costs $299.
Large enterprises can request specific pricing for their requirements.
OmniPage Ultimate – The Best Professional OCR Software for Batch Processing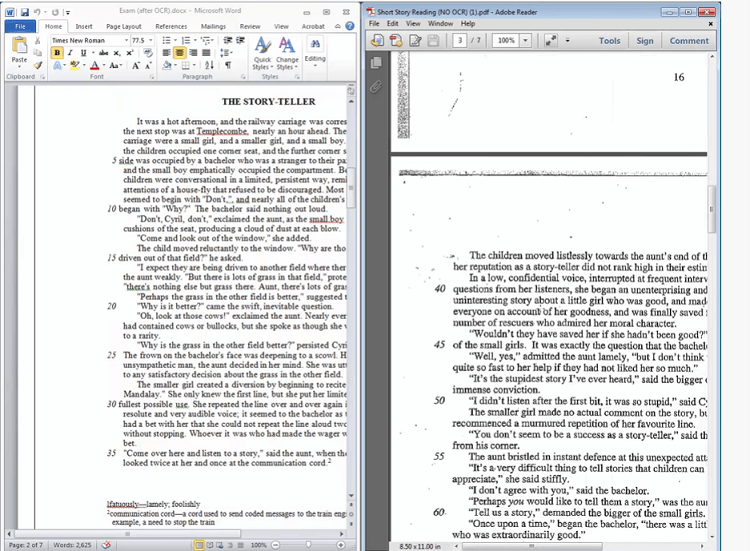 This Optical Character Recognition software works with everything from paper documents, to images.
It will create searchable PDF files which can be digitally edited, shared, and archived.
The major downside of OmniPage Ultimate is that it is only available for Windows.
Key features
eDiscovery Assistant. Convert single printed documents or process batches of files to speed things up.
Mobile Capture. Create digital copies of printed text. This OCR creates editable text formats and searchable PDFs from images captured on your phone camera.
Multi-language capabilities. OmniPage Ultimate supports scanning and document creation in over 120 languages.
Works with
Windows only
Input / Output format
Microsoft
JPEG
PDF
Corel Wordperfect
HTML
ePub
Amazon Kindle
Pricing
$499 (one-time fee)
15-day free trial
Adobe Acrobat Pro DC – The Best OCR Software for Scanned Documents (+ Best Overall OCR Software)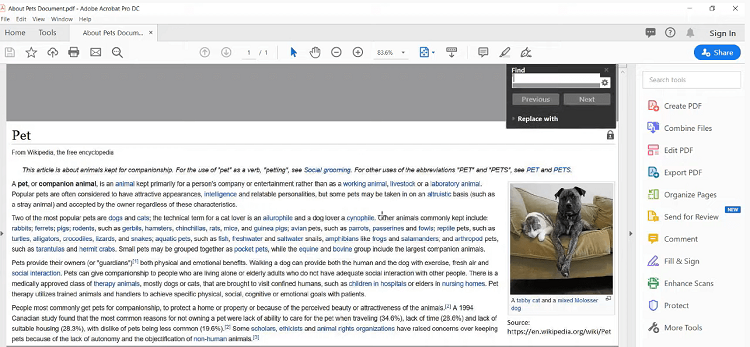 Convert images and scanned documents or extracted text into an editable PDF format.
Adobe is perhaps the best overall OCR software on the market.
Adobe's PDF file viewer already has many features, and the OCR tool is available for any device.
That means you can create searchable PDF files for editing or sign anywhere.
You can also convert PDF documents to Microsoft Word documents and JPEGs.
Key features
Formatting recognition. Adobe Acrobat Pro DC is intuitive enough to identify the font initially used in the document. It will then convert the text into a PDF using that specific font.
Adobe Scan. Use the mobile OCR application to scan everything from receipts to handwritten notes on a whiteboard. These will then be converted into editable digital files.
Page collator. Once the PDF has been created, Adobe allows you to reorder pages. You can also split or merge pages from other documents.
Works with
Compatibility
Pricing
$12.99 / month (Pro version $14.99)
A 7-day free trial is available
Readiris – The Best OCR Software for Text to Audio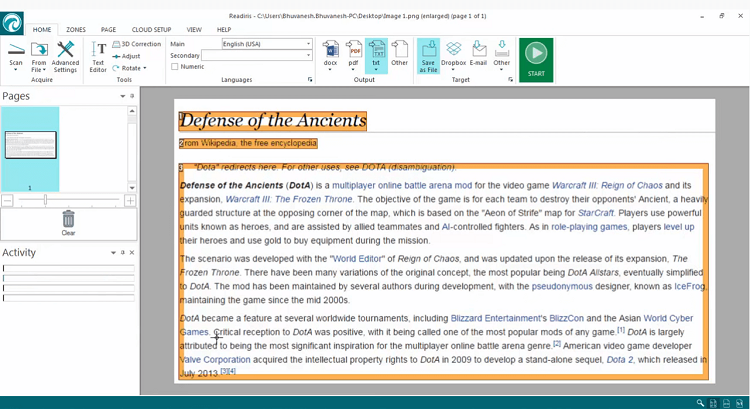 Readiris's optical character recognition software can annotate, aggregate, and protect PDF files.
However, it can also process audio files and convert text to audio.
Another great feature of this OCR solution is the barcode reader.
Key features
Text to Audio. Readiris can convert your annotations and text into .mp3 or .wav files that can be listened to on any device.
Verbal annotation. Why write up your notes and annotations when you can talk them through? This OCR software can process audio files and even supports speech-to-text.
EBook creator. Convert files into an EPUB file to be read by eBook readers.
Works with
Twain scanners
Windows
Mac
iOS
Compatibility
JPEG, TIFF, PNG
RTF
.mp3
.wav
PDF
Microsoft
Pricing
Readiris offers a 30-day money-back guarantee to get a refund if you're not fully satisfied.
To get this offer, you'll need to sign up for one of three packages:
PDF ($49)
Pro ($59)
Corporate ($89)
Rossum – The Most Accurate OCR Software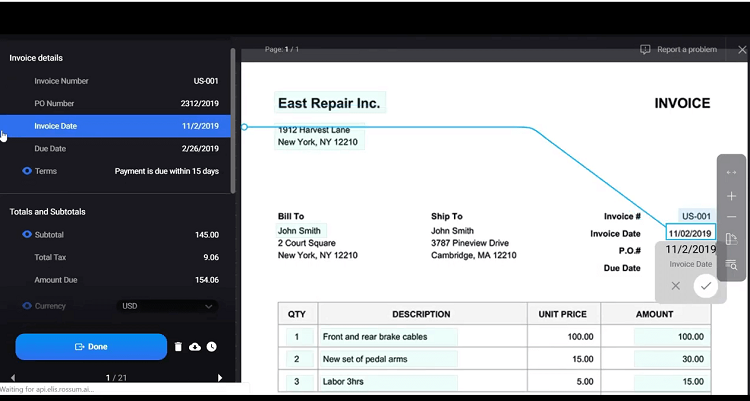 Rossum is great for reducing the risk of manual error through data entry.
Its AI OCR service is known for its incredible OCR accuracy.
So it's ideal for important printed documents like receipts and invoices.
The company is so confident in its software, they claim it is around 98% accurate.
Despite invoices coming in a huge range of formats and layouts, Rossum manages to perfectly extract all the data you need.
Key feature
Extensive integration. Rossum can be integrated with a wide selection of other programs. These include Microsoft Dynamics, QuickBooks, and SAP.
Works with
All devices
Compatibility
PDF
JPEG
PNG
CSV
JSON
XML
Pricing
You will need to request a quote from Rossum themselves for specific pricing.
Nanonets – Best OCR Software for Intelligent Document Processing
Nanonets is an AI-based OCR software widely used for automating document data extraction use cases.
Automate data extraction from all kinds of financial, technical, identity, and commercial documents with Nanonets.
Nanonets even integrates with Zapier – creating entirely automated workflows replacing your clunky, error-prone manual processes.
Key features
Selective extraction. Nanonets can be trained to extract only the data you need. Even with unstructured documents.
Extensive integration. Integrates with upstream and downstream ERPs, databases as well as cloud storage services.
Free OCR API. With fast response times and unlimited requests.
Works with
All devices
Compatibility
PDF
Image files
All other file types
Pricing
The first 100 files are free when you sign up to Nanonets. If you need more, the Pro plan starts at $499/month.
PDFpen – The Best Real-Time OCR Software for iOS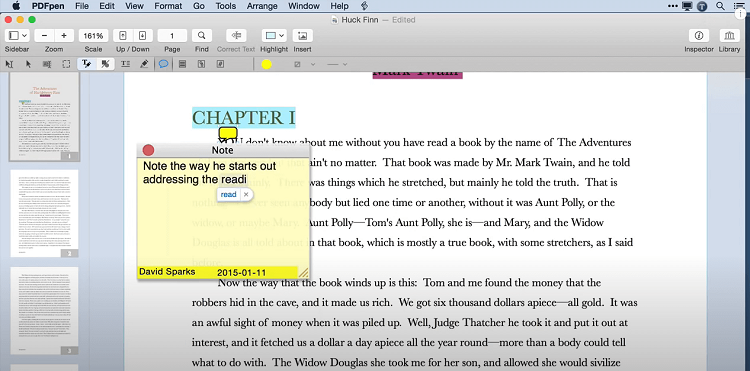 Add signatures and imagery to your documents with PDFpen.
A lot of users enjoy this software as an alternative to Adobe, as its extensive features are all easy to use.
The software also has advanced security so it's perfect for capturing personal information.
This OCR software is only available for iOS devices.
Key features
Signature library. Make it easy for your customers to sign documents digitally.
iCloud & Dropbox integration. Store files away in the cloud so they're accessible anywhere you need them.
Extensive edit features. Scribble, highlight, insert imagery, resize, drag and drop page ordering, and more.
Redaction tool. Hide personal information before sending documents on.
Works with
Compatibility
Pricing
Pricing is based on which device you use.
For Mac, PDFpen is $79.95.
For mobile and iPad, it's $6.99.
A free trial is also available.
DEVONthink Pro – The Best OCR Software for Mac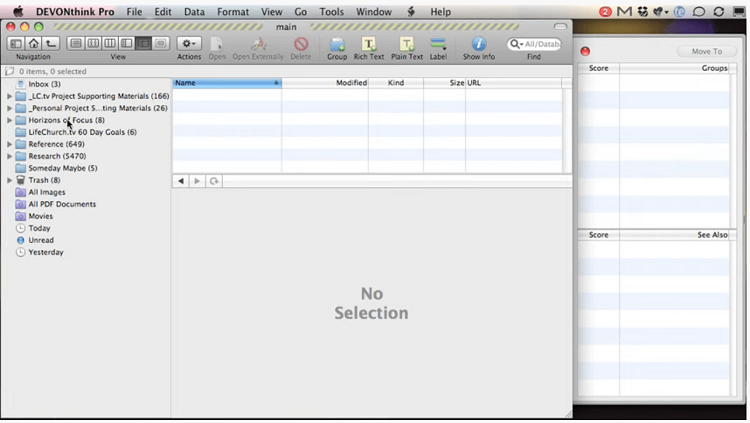 Collect, organize and annotate all your documents with DEVONthink Pro.
Sync and analyze files between your Apple devices, while working on other projects.
The software allows you to access and read documents all in a single application.
Rather than having to switch between images, Word and Excel, etc.
Key features
SmartGroups. Use the smart 'See Also' function to categorize documents depending on keywords extracted. That way, you can group relevant files to speed up research and other processes. You can even add interesting files or text to a reading list.
Encryption. Protect your document library with full encryption and maximum privacy.
File inbox. Save filing till later by clipping snippets and adding them to your inbox.
Works with
Pricing
DevonThink is available at three price points:
Standard ($99)
Pro ($199)
Server ($499)
ABBYY Flexicapture – The Best OCR Software for Large Enterprises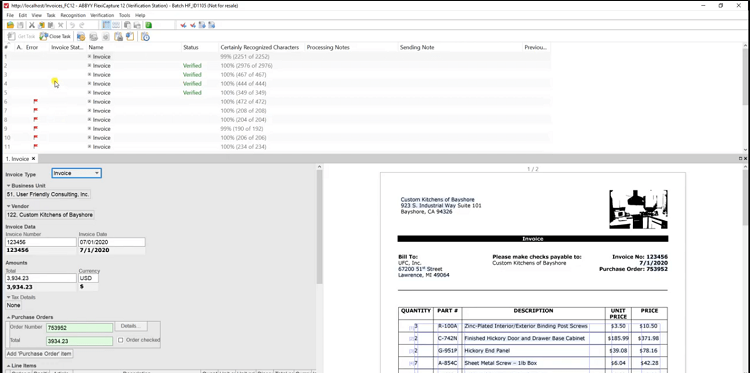 Scan photos or PDFs, and transform them into editable text, tables, forms, and digital files.
ABBYY Flexicapture is ideal for large enterprises.
This optical character recognition software is accurate, efficient, and can manage batch processing like no other.
It's perfect for reducing manual input and data entry: Leaving you with more time to think about how to optimize and grow other areas of your business.
Key features
Natural language processing (NLP). ABBYY Flexicapture now supports unstructured data like emails, articles, and contracts.
Advanced document categorization. Save even more time by allowing the OCR solution to categorize every document automatically. Making it easier for you to find exactly what you're looking for.
Serious scalability. Use the software to dramatically scale your business. Using a centralized management system, you can track multiple servers and process thousands of articles a day.
Works with
Flexicapture works online and is suitable for Firefox, Chrome, Edge, and more.
Compatibility
PDFs
Word
Excel
Images
Email
Web
Pricing
IBM Datacap – The Best OCR for Business Automation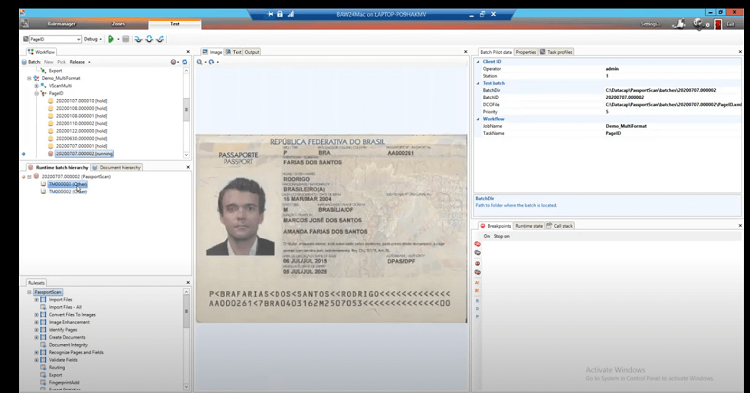 As part of the IBM Cloud Pack, IBM Datacap allows you to capture, extract and classify your documents.
It is the best OCR for business automation and extracting unstructured data.
Key features
Multichannel input. Save editable text into documents from emails, fax, PDF, images, and scanners.
Role-based content management. Use automatic redaction for access requests. Access will be permitted or denied based on the requester's role within the company.
Intelligent capture. Using machine learning, IBM Datacap can extract data from complex documents and organize it into fields.
Works with
Windows
Desktop
Web-based
iOS
Android
Compatibility
Barcodes
TIFF
BMP
JPEG
PNG
HTML
Excel
Word
PDF
Pricing
Docparser – The Best OCR Software for Data Entry & Conversion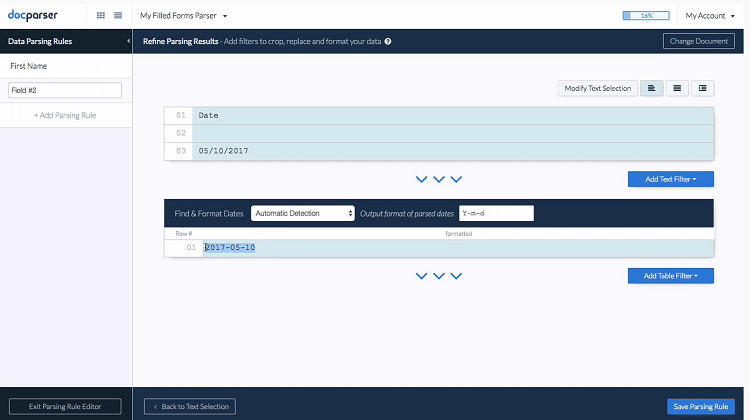 Using 'Zonal OCR technology', Docparser extracts information from images.
It then creates easy-to-understand data files that can be edited, sorted, and filtered.
The barcode and QR code reader is also particularly useful.
Key features
Numerical extraction. Extract information like emails, mobile numbers, and prices
Cloud-based software. So you can continue to use it wherever you are
Works with
As the software is cloud-based, Docparser can be used on any device.
Compatibility
Pricing
Docparser has a completely free-to-use option or a free trial for the premium packages.
Paid plans start at $39, and range to $149 for business accounts.
Klippa – The Best OCR Software for Receipt Scanning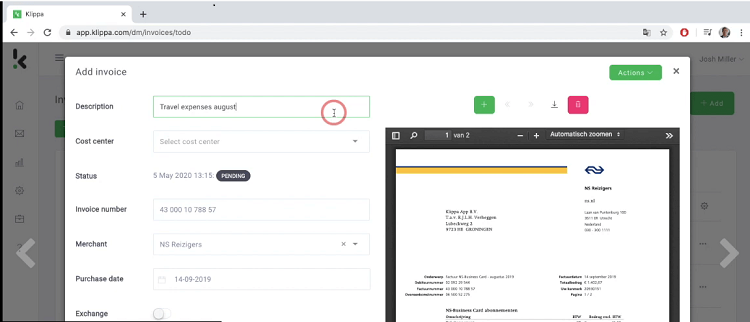 Klippa offers document management, classification, and data extraction tools.
It is used across a wide range of industries, but its top function is robotic accounting.
This tool allows you to automate extraction for invoices, receipts, and other financial documents.
You can also use the system for data analysis to create a personalized experience for your clients.
Key features
Invoice management. Collect, record, and process invoices from multiple streams such as email, app, and web. Then, create an approval or authorization flow for a truly efficient accounting process.
Expense management. Scan in all receipts and invoices. This is perfect for freelancers managing their expenses or annual tax return.
Works with
Compatibility
Pricing
Klippa Basic is free to use via their mobile OCR application.
The Pro version comes with a 30-day free trial and costs $3.99 a month.
SimpleOCR – The Best Free OCR Software for Home Use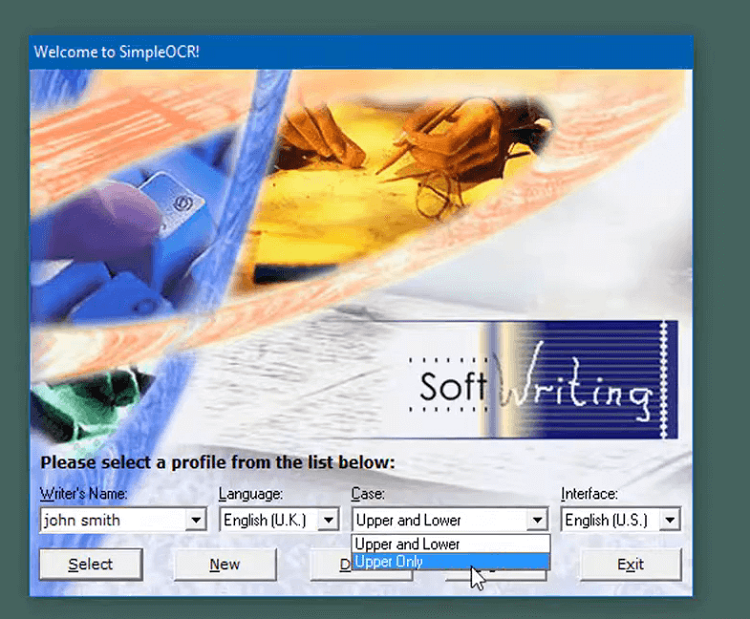 SimpleOCR is free software that's perfect for anyone that just wants to use it at home.
Although it doesn't have the capabilities of more advanced tools, it can identify simple formatting.
It also has a built-in spell checker, so it's great for personal use.
SimpleOCR isn't recommended for professional or business purposes.
Key features
Despeckle. Get better accuracy during extraction by using the integrated despeckle feature to make the text on pages clearer.
Image capture. Capture images within a scanned document without having to re-import them separately.
Works with
Windows
Twain scanners
Mac
Compatibility
Doc
.Txt
TIFF
Image files
Pricing
SimpleOCR is free to use for personal use.
There is also the option to upgrade to a paid plan, starting at $25.
Veryfi – The Best OCR Software for Developers & Freelancers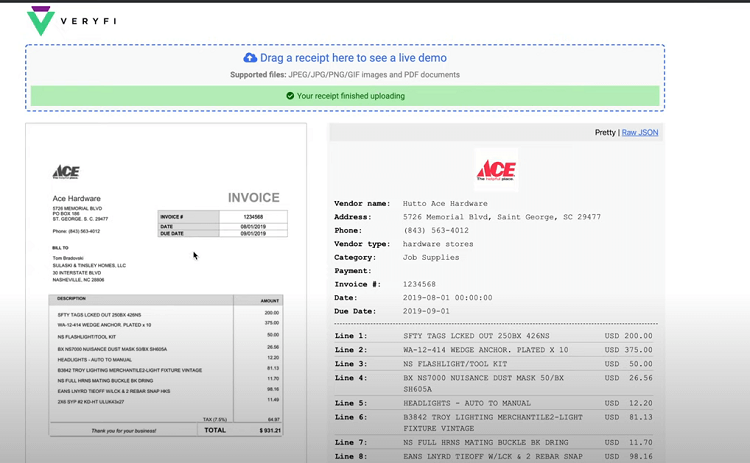 Veryfi offers a wide selection of data transformation solutions.
Extract everything from bills and invoices, to receipts and structured data.
Create digital, searchable files that can be used in your app, website, or back office.
This is a great software for developers looking to create their bookkeeping apps.
Key features
Bank-grade security. Veryfi uses bank-grade security to help you keep your expenses private. These are SOC2 Type 2 Certified and compliant for GDPR, HIPAA, and CCPA. It is even secure enough for Federal customers.
Clock out system. Veryfi's mobile timesheet manager helps you to quote and invoice your clients for any time you've worked on a project. With the easy clock, and clock-out functionality.
Works with
Compatibility
Pricing
This OCR program offers a 14-day free trial.
If you're looking for a simple PDF tool to extract data from invoices, receipts, and business cards, you can use the system for free.
With the cheapest plan, you'll be able to upload 50 invoices a month.
Starter plans for more advanced features and larger quantities start at $500/month.
Infrrd – The Best OCR Software for Real Estate and Retail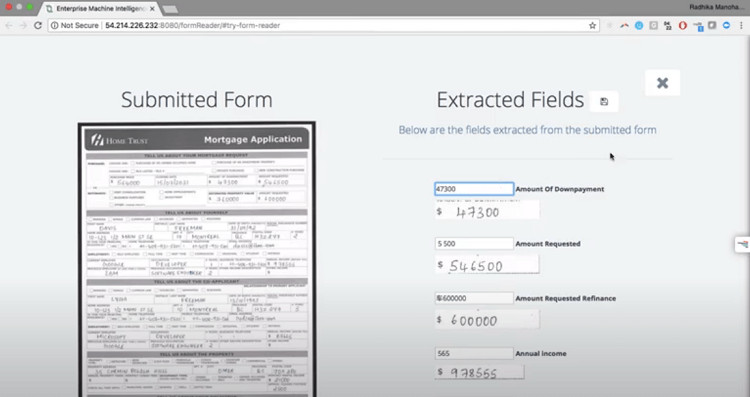 Infrrd uses image recognition and NLP software to extract the content and big data from all your documents.
It is ideal for insurance companies or retail businesses that want to gain insight into their customers.
This can help businesses to provide a more personal shopping experience to suit a client's every need.
Infrrd also offers a specific mortgage and invoice processing tool.
Key features
Big data analytics. To help you gauge the 'bigger picture' for your customers and clients. Create predictions for the future after analyzing large quantities of data with a few clicks.
Image data extraction. With additional segmentation and search options to find highly relevant results.
Customer categorization. Use content from Q&As and human conversations to create specific categorizations for your customers. Ultimately helping you to create a more personal experience.
Works with
Servers only (accuracy can decline when used on mobile or desktop)
Compatibility
Invoices
Receipts
Contracts
Images
Tables
PDF
Pricing
Hypatos – The Best OCR Software for Data Extraction and Data Capture (Best OCR Software for Accounting)
In 2020, Hypatos were voted the best for ease of use in the data extraction software category.
They also were voted the best value for money.
The service is great for automating heavy processes involving lots of paperwork.
The software can scan, categorize and create an approval process for your files, too – making managing administration that little bit easier.
Key features
Duplicate payment alert. Hypatos is one of the best OCR software for accounting. Its finance-specific alerts, such as Duplicate Payment and PO reconciliation, allow you to ensure your finances are kept in line.
Number extraction. This OCR technology can extract both text and numerical information from mobile numbers, to pricing plans.
Works with
Pricing
Hypatos offers a free version and a free trial of their professional package.
Pricing for the Premium features starts at $500 a month.
Tesseract – The Best OCR Software for Gmail Image Spam Detection ( + Best Python OCR Library)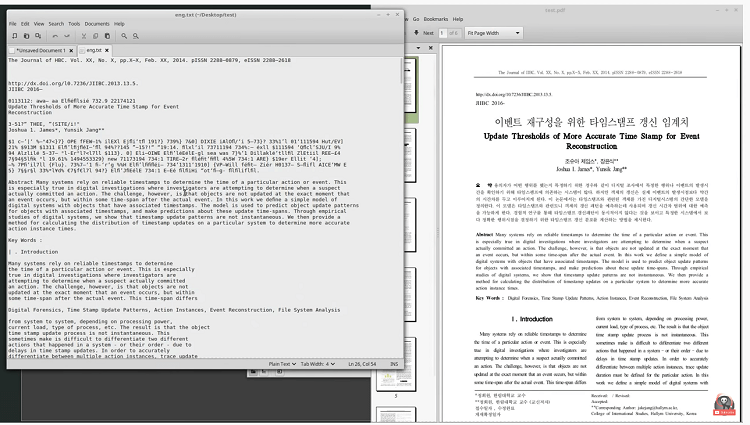 This open-source, free OCR software can be used for text formatting, analyzing your page layout, and processing different image formats.
Tesseract OCR is best used for mobile devices, videos, and Gmail image spam detection.
The platform supports over 100 languages, making it a diverse option for users across the globe.
Works with
Compatibility
TIFF
Pricing
Microsoft OneNote – The Best OCR for Handwriting & Tablets (Best OCR for Students)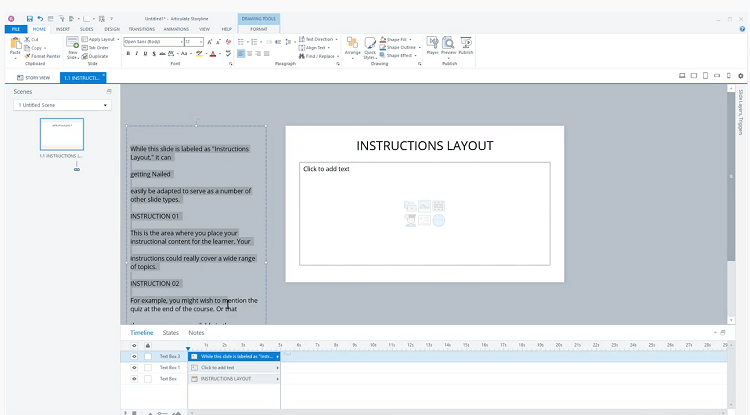 Microsoft OneNote is a great OCR software for students.
It is perfect for taking and organizing notes – both typed and handwritten scrawling.
You can also copy and paste text from images into your notes to help with revision and much more.
Key features
Annotation tools. Use the pen, type, or highlighter tools to help annotate existing files or scanned-in documents. Use your finger or a stylus that's compatible with your tablet for note-taking in class.
Multimedia annotation. Insert video files into your notes, upload file attachments, or record audio notes
Clip and save. Use OneNote to clip text and save it into your notes within a single click.
Onedrive. Take advantage of Microsoft's integration with OneDrive to protect your files with Ransomware detection and recovery.
Works with
All devices
Compatibility
Most file formats (that are also compatible with Microsoft Office)
Pricing
Microsoft OneNote is part of the full Office Suite package.
This can usually be bought with a student account for a discounted price.
For non-students, Office Home & Student costs $149.99.
Microsoft 365 on the other hand is $69.99/year for a personal package or $99.99/year for a family account.
There is also a 30-day free trial available.
Amazon Textract – The Best OCR Software for Lawyers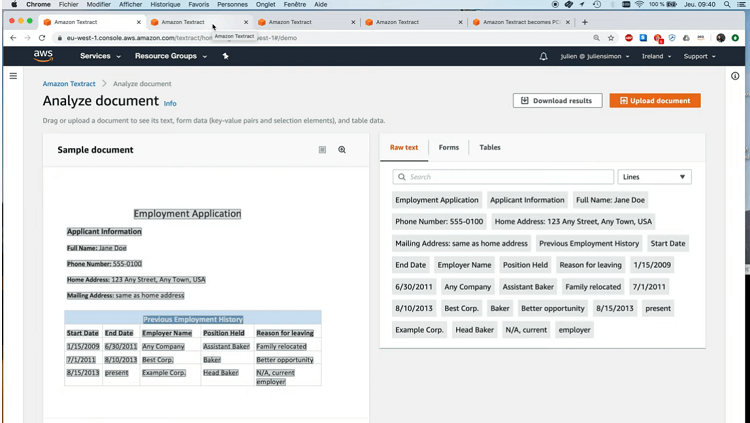 Amazon Textract can extract data from scanned documents, prints, forms, and tables.
It's ideal for scanning important, professional documents like resumes, contracts, and books.
Formatting is automatically detected and retained, meaning you can process documents easily and quickly, without having to re-adjust the layout after.
Amazon Textract is one of the best OCR software for medical records and financial reports, or anything rich in structured data.
Key features
Extracts data from tables. Textract identifies rows, columns, and important values within your document.
Automation. The extraction process can be fully automated to link into your workflow – allowing you to work more efficiently throughout the day.
SCATTER. Amazon's Selective Context Attentional Scene Text Recognizer makes it easier to extract text from complex background images.
Works with
On the web
Windows
Linux
Mac
Compatibility
Pricing
Amazon's OCR tool is free for up to 1000 pages a month (for the first three months).
However, you are charged per page afterward.
These prices range from $0.6-$1.50 per 1000 pages, depending on the type of information you're extracting.
Picatext – One of The Best Image to Text Software for Mac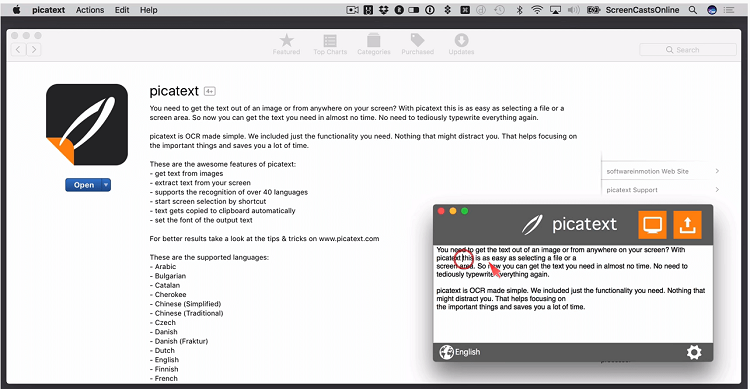 Picatext is another OCR tool that allows you to snip text from various file formats.
However, one downside is that the tool's OCR accuracy is limited.
The developers wanted to focus on ease of use and simplicity so that you can save time re-typing information from images and scanned documents.
As such, the program doesn't recognize formatting (like underlining), uncommon fonts, or low-resolution imagery.
Key features
Snipping tool. Use the screen capture snipping tool to turn everything on your screen into an editable document.
Clipboard. Clip text from sites, images, and more and paste it immediately into a different document from your clipboard.
Works with
Mac
Compatibility
Images and text
(Does not support PDF)
Pricing
Google Docs – The Best OCR Software for Individuals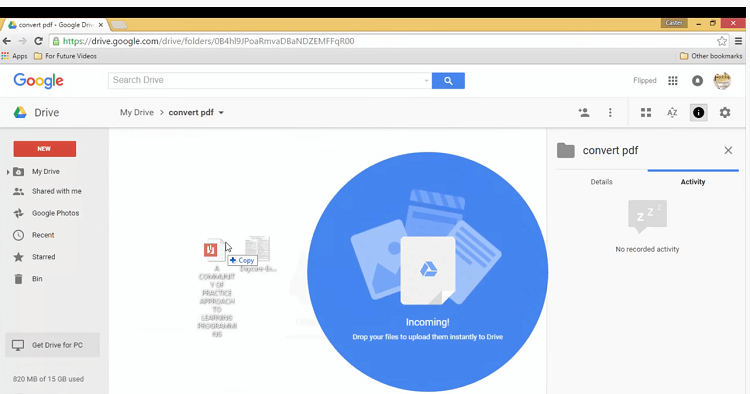 While Google is usually the best of the best for just about everything, its OCR technology is somewhat limited.
Many people report that the PDF tool isn't accurate enough for business, so it's voted one of the best OCR software for individuals.
It's free to use, and you can utilize simple features like styling and editing for documents.
You can also convert your text into searchable PDFs.
One thing to note about Google Docs is that it may not detect essential sections like tables, footnotes, and columns.
Key features
Real-time editor. Both you and other collaborators can edit your files in real-time. You'll be able to see other people working within the file and use the auto-save function, never to lose your work again.
Voice typing. For those that struggle to get their thoughts onto paper, you can use the voice-to-text tool to make note-taking much easier.
Works with
As it is all online, Google Docs OCR works with all devices.
Compatibility
Supports all file formats.
Pricing
Google Docs is free to use.
Google Doc AI is $65 per 1000 pages.
OnlineOCR – The Best Free Multi-Language OCR Software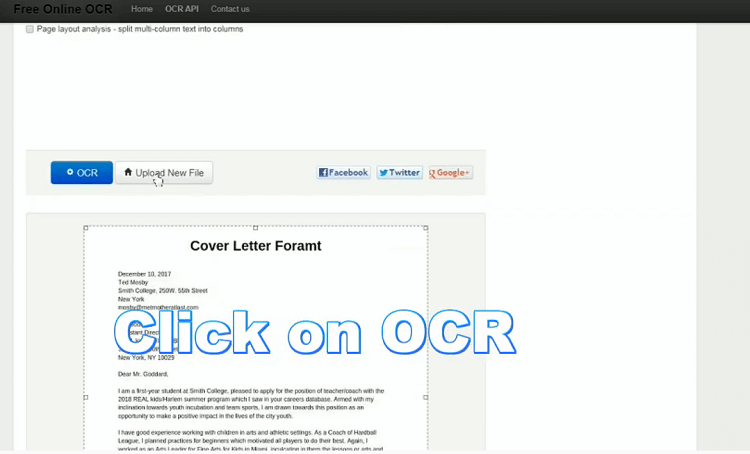 OnlineOCR is free software that supports over 40 languages.
You don't need to log in, or download any program: Just head to the site and upload the file you want to convert.
The site allows you to convert 15 files an hour without registering for an account.
The downside to free OCR software is that there is no option to edit the text on the site, and metadata cannot be extracted.
Key feature
OnlineOCR keeps things incredibly simple by allowing you to convert PDFs and scanned PDFs into Word documents – so there are very few specific features to highlight.
Works with
Web-based
OCR Apps are also available for Android and iOS (OCR Web Service)
Compatibility
Microsoft office
Rtf
Html
Txt
PDF
TIF/TIFF
JPEG/JPG
BMP
PCX
PNG
GIF
ZIP files
Pricing
LightPDF – The Most User-Friendly OCR Software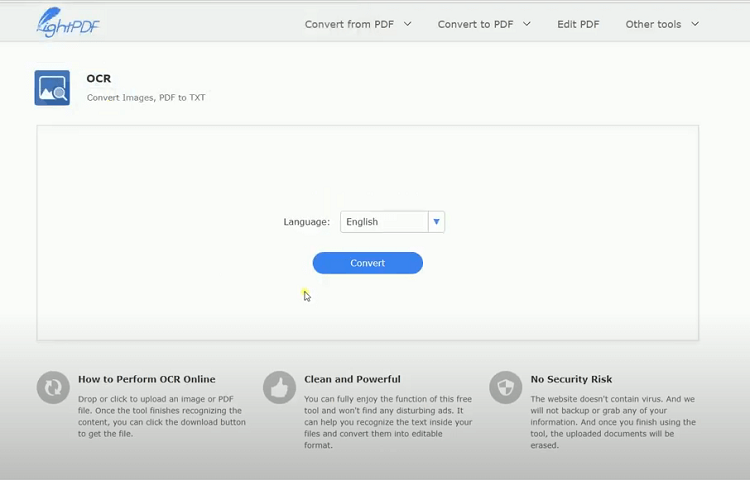 LightPDF is incredibly easy to use.
The online portal has two versions with an extensive range of features for managing PDFs quickly and easily.
The site is free to use, with the pro option offering much more flexibility.
Key features
Speech to text. As well as their online OCR software, LightPDF offers a speech-to-text program to make note-taking easier than ever. It can also be used for extracting content from video and audio files.
PDF Management. Add or remove passwords for document security, combine documents, annotate and rotate PDFs.
Works with
Web-based.
Compatibility
PDF
JPG
Word (Pro)
PPT (Pro)
Excel (Pro)
CAD (Pro)
PNG
TXT
Pricing
The basic package for Light PDF is entirely free.
Light PDF's VIP OCR software is $9.99 per 100 pages.
SmallPDF – The Best OCR Software for Excel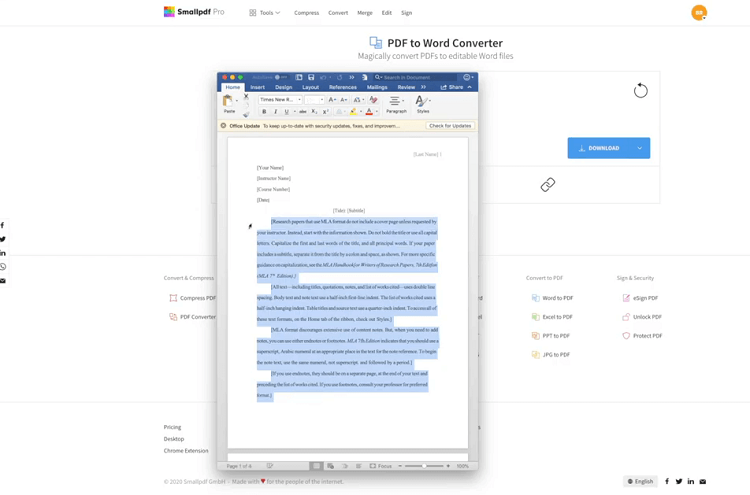 Use SmallPDF to convert excel spreadsheets or extract data from other document formats such as PowerPoint and JPEG.
The program can be accessed from anywhere and doesn't need an internet connection to convert to Word or Excel.
Key features
265 bit-level encryption. Despite having to upload your files onto the web, all documents are instantly encrypted and removed from their servers after use.
Drag and drop. Merge, split and reorder PDFs using the easy drag and drop solution
Dropbox and GoogleDrive integrations.
Works with
Web-based.
Compatibility
PDF
Word
PPT
Excel
JPG
BMP
GIF
TIFF
Pricing
Free to use.
There is also a Pro version that costs around $5-6 per user, with a 14-day free trial available.
Best Best OCR Software Free
Here is a bullet list of some popular and highly regarded free OCR software options:
Tesseract OCR
Microsoft OneNote
FreeOCR
Capture2Text
OCR.Space
Boxoft Free OCR
Easy Screen OCR
Text Fairy (OCR Text Scanner)
gImageReader
Adobe Scan (Mobile OCR app)
These free OCR software tools provide the capability to convert images to editable text without requiring a monetary investment. Each option has its own strengths and limitations, so it's recommended to explore and compare them to find the best fit for your OCR needs.
Best OCR Software for Mac
Here is a bullet list of some top OCR software options specifically designed for Mac users:
ABBYY FineReader for Mac
PDFelement Pro for Mac
Adobe Acrobat Pro DC
Readiris for Mac
Prizmo
Abbyy TextGrabber for Mac
ExactScan Pro
Easy Screen OCR for Mac
Cisdem PDF Converter OCR for Mac
PDFpenPro for Mac
These OCR software tools offer Mac compatibility and provide powerful features for converting images to editable text on the Mac platform. It's recommended to explore each option and consider your specific requirements to find the best OCR software for your Mac.
Best OCR Software for PC
Here is a bullet list of some top OCR software options suitable for PCs:
ABBYY FineReader
OmniPage Ultimate
Adobe Acrobat Pro
Readiris
Soda PDF
Microsoft OneNote
SimpleOCR
FreeOCR
Capture2Text
gImageReader
These OCR software tools are compatible with PC operating systems and offer a range of features for converting images to editable text on a computer. It's advisable to explore each option, consider your specific needs, and read user reviews to determine the best OCR software for your PC.
Best Online OCR
Google Cloud Vision OCR
ABBYY FineReader Online
OCR.Space
OnlineOCR.net
Free Online OCR
Smallpdf OCR
Soda PDF Online OCR
NewOCR.com
Convertio OCR
Text Extractor
These online OCR services allow users to upload images or documents for conversion to editable text through a web browser. They offer varying features, limitations, and language support, so it's recommended to explore each option and choose the best online OCR service for your specific requirements.
You might be interested to check those related posts as well:
FAQ
Where is OCR software most often used?
OCR software is most often used in industries with a lot of structured data to manage.
In particular, those dealing with finances and expenses can benefit from OCR software to help extract data from emails, invoices, receipts, and more.
OCR software can also be used in the healthcare industry to manage ID cards, privacy statements, and much more for security purposes.
It is also widely used in banking.
What is the most famous OCR software?
The most famous OCR software is Adobe Acrobat Pro DC.
It combines all other features and programs in the Adobe Suite, making it ideal for many businesses with an Adobe subscription.
Two other popular options are OmniPage Ultimate and ABBYY Flexicapture.
Do OCR tools integrate with storage tools?
Most OCR tools offer storage facilities, often within the Cloud.
However, many OCR software options offer integrations with third-party storage tools like Google Drive, iCloud, and Dropbox.
The policies for each tool will be different, so you will need to double-check each.
Can you use an OCR tool online?
Yes, there are plenty of OCR tools that can be used online rather than having to install specific software onto your desktop.
Some OCR tools can be used for free online without registration required.
What is an OCR engine?
An OCR engine is part of OCR software.
It is the part that does the character recognition.
OCR engines extract the data from imagery and scans by analyzing the pixels used and deciphering what characters they represent.
Does Microsoft Word have OCR?
No, Microsoft Word doesn't have its OCR.
Originally, the program allowed you to upload and convert image files into text.
But, with the 2010 update, this feature was removed.
However, plenty of OCR software allows you to convert files into MS Word documents.
Microsoft also offers OCR as part of its Office 365 suite and the Office Lens app.
Conclusion
We've covered a lot in this article, so hopefully, you'll be able to find the perfect OCR tool for your needs.
Whether you're a freelancer looking to record your expenses, or a realtor needing to create digital signatures for contracts, there's an OCR for you.
OCRs save time for individuals and businesses.
There are plenty of affordable or accessible OCR tools to try, too, so there's no reason not to use one!