You may have heard about the success and influence of beauty and lifestyle bloggers, but what is Beauty and Lifestyle Blogging? What does it mean to be a beauty and lifestyle blogger?
What makes them successful? And how do they turn blogging into a career? In this article, we'll cover all the basics for beginners.
Beauty and fashion bloggers have long been influential in the blogging world, and lifestyle bloggers have joined their ranks in the growing industry of successful bloggers who have made blogging into a lucrative career.
So what does it mean to be a beauty and lifestyle blogger? How do these bloggers achieve success? How do they grow their blogs and influence, and how do they make their passion into a rewarding, flexible, and financially successful career?
What is Beauty and Lifestyle Blogging?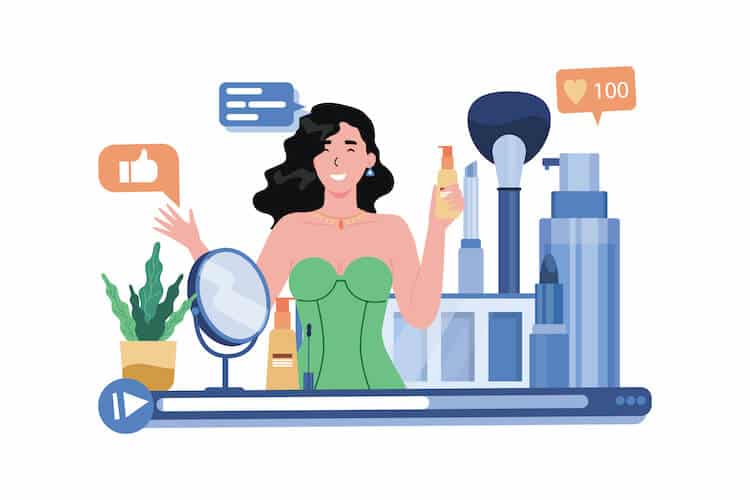 Not all beauty bloggers are lifestyle bloggers, but many lifestyle bloggers include beauty in their blogs, and some lifestyle bloggers make beauty a huge part of their brand. So the more precise question is, what is a lifestyle blogger?
Lifestyle bloggers curate a selection of their interests, post about their daily lives and experiences, and share the overall components of their lifestyle and style perspective.
This means posting about fashion, home decor, family, beauty, travel, food, fitness, mental health, and more for many lifestyle bloggers.
Think of lifestyle blogging as the stylish reflection of a particular blogger's overall life and style perspective. Thus, lifestyle bloggers are curators, and their audiences "buy in" to the aspirational lifestyles they depict in their blogs.
Beauty bloggers tend to have a more specific focus, namely beauty, including hair care, nail care, skincare, and makeup. However, beauty blogging has a myriad of subcategories and niches- just as there is a rainbow of styles, hair types, and skin types.
All bloggers write and create content about their passions that they share with their audience and followers on their blogs, social media platforms, and more.
What Makes Beauty and Lifestyle Bloggers Successful?
Aspirational content, how-tos, tutorials, and reviews are responsible for a wide range of content searches on the internet, and beauty and lifestyle bloggers have figured out ways to present all of those on their blogs successfully.
A quick scroll through highly visual social media sites like Pinterest, TikTok, and Instagram will reveal just how popular these types of content are, and beauty and lifestyle bloggers provide just that.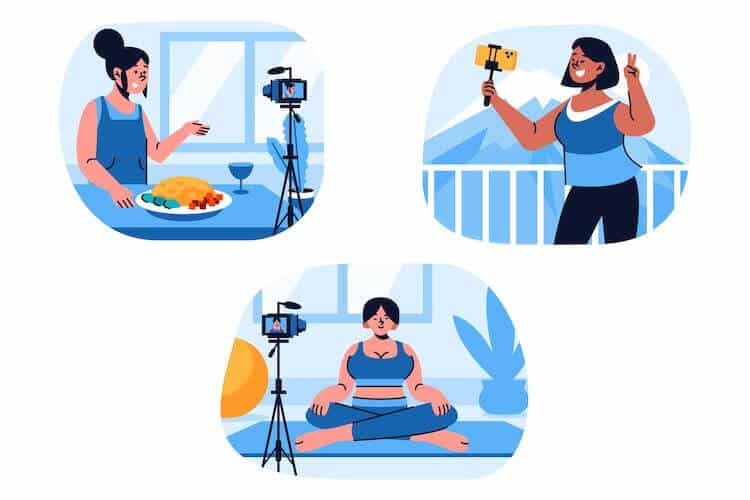 Successful beauty and lifestyle bloggers learn how to harness the power of their images and influence on social media platforms along with SEO keywords and search results in concert with beautiful websites stacked with high-quality content to generate traffic.
They build partnerships with brands and sponsors and make sales through affiliate marketing. High-traffic volume blogs make money from ad content as well.
Beauty and lifestyle blogging is a career where freelance writers, business owners, digital marketers, and other internet-savvy folks with a passion for beauty and lifestyle topics turn those skills into a flexible income- but it requires work and dedication.
How Do Beauty and Lifestyle Bloggers Get Started?
To start a successful beauty and lifestyle blog, there are a few basic steps to follow.
Select a category and niche
Choose a blog name and brand
Choose a blogging platform
Choose a domain name and hosting platform
Choose a theme and design, along with a logo and overall aesthetic
Create high-quality, engaging, and useful content that's relatable
Create corresponding social media profiles and build audiences
Market blog content via social platforms
Set up ads and affiliate marketing programs
Reach out to brands, potential sponsors, and other bloggers to expand the reach
Post frequently and consistently
Laying down a good strong foundation for your blog is in itself a recipe for success. Thankfully the internet provides a host of free referencing material like a guide on how to start a blog with easy-to-follow instructions that will assist you get set up.
As you get familiar with maintaining a blog, you will be able to tweak your site's style, design, and overall metrics to help it perform even better.
Select a Category and Niche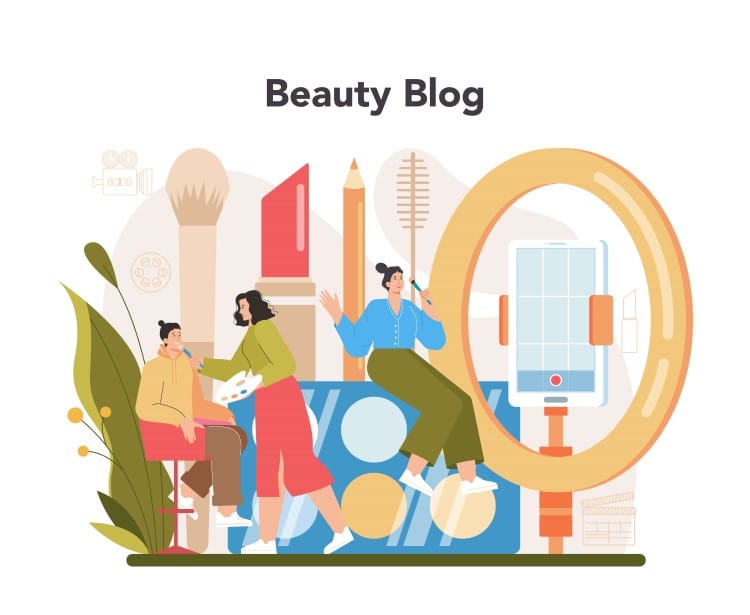 Successful blogging is all about gathering a targeted and reliable audience. The more specific your niche is, the more targeted your audience is. For beauty bloggers, this may be related to a particular hair or skin type, a specific style of makeup looks, or an overall approach to beauty.
Lifestyle bloggers tend to have a bit more flexibility in choosing their niche, as they typically include a variety of topics in their blog content. However, for lifestyle bloggers, their niche is reflective of their perspective.
Parents of young children, foodies, city dwellers, cottage farm living, etc., are examples of lifestyle blogging themes.
Choose a Blog Name and Brand
This requires thinking about what will stand out from the crowd, being easy to spell, and remember, and saying a bit about what content to expect from the blogger.
Blog names and branding are intertwined and should be given the same amount of thought and attention as any business name. It's also important to consider future brand partnerships when selecting a name for your blog.
Choose a Blogging Platform
From ConstantContact and Tumblr to Blogger and WordPress, there is a broad range of blogging platforms to suit various needs. Some blogging platforms offer a full suite of services included, while others require a variety of customizations to function at their best.
Different types of beauty and lifestyle bloggers choose different platforms, but WordPress, in particular, tends to stand head and shoulders above the rest for its nearly infinite customization and growth capabilities.
Choose a Domain Name and Hosting Platform
There are dozens of reputable hosting platforms, many of which offer additional services and security. When choosing your hosting platform, reliability and security should be priorities, along with costs to you.
Your domain name should ideally be your own and not a subdomain if you intend to make your beauty and lifestyle blog into a potential career path. Keep in mind spelling, as this is how users will find you and opt for a top domain, like .com or .net when possible.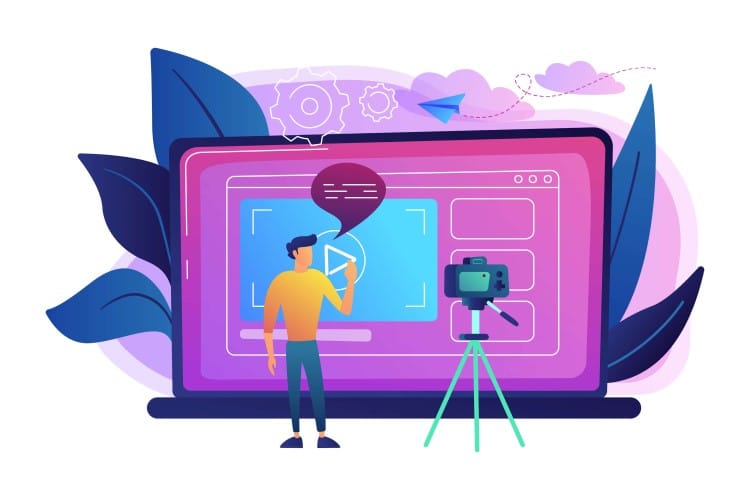 Choose a Theme and Design
Themes are important for a variety of reasons. Ease of use and navigation, overall look and feel- when creating a blog, your "business" is your site, so think of how your virtual space looks, feels, and functions when choosing your theme.
The overall aesthetic will reflect your brand and should be consistent with your logos and branding images that you'll also use across your social media profiles.
Finally, as many internet users access the bulk of their content via mobile, your theme's mobile performance and compatibility are vital.
Creating High-Quality Content
In the beauty and lifestyle blogging world, high-quality content must be useful to the audience, provide them with some kind of value to their lives, and be engaging.
Through engagement and research, beauty and lifestyle bloggers get to know their audiences and what they're interested in. Here is a list of the 30 best beauty blogs and bloggers to follow in 2023.
It will provide you with an idea of the different niches and styles of content beauty bloggers are using to keep their readers coming back. You may even find inspiration on how to stylize your blog using your own unique voice and perspective.
Creating Corresponding Social Media Profiles
Building audiences for a blog without social media is almost impossible. However, even the savviest SEO marketers know that leaving social media out of a digital business plan leaves most of the traffic on the table.
Social media allows bloggers to build their audiences, promote their blog content, and have a consistent presence that will enable them to interact with their audiences and expose their content to new audiences regularly.
Market Blog Content Via Social Media Platforms
Having successfully built audiences on social media, savvy beauty, and lifestyle bloggers capitalize on those highly targeted and specific audiences to promote their blog content and drive more traffic and potential affiliate sales to their sites.
Set Up Ads and Affiliate Marketing Programs
These methods allow beauty and lifestyle bloggers to make money from their blogs without sponsors and brand partnerships. Google's AdSense is free, and anyone can sign up to run ads on their blog. Bloggers get commissions based on the traffic on their sites and the number of ad clicks they generate.
Affiliate marketing is a different type of commission program, and there is a broad range of options for beauty and lifestyle bloggers to choose from. Amazon, Target, Walmart, and others offer affiliate marketing programs.
Affiliate marketers choose products to recommend to their followers and commission from the sales they refer.
Reach Out to Brands and Potential Sponsors
Building relationships with other bloggers, engaging with and reaching out to brands they're interested in working with and offering to do product reviews and more with brands that they genuinely like is another way that beauty and lifestyle bloggers seize opportunities and expand their reach.
Post Frequently and Consistently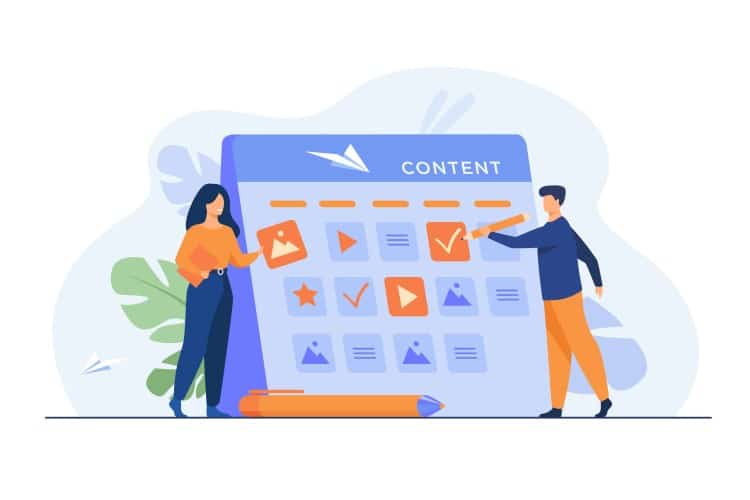 Finally, all successful beauty and lifestyle bloggers post frequently and consistently on their blogs and social media platforms to keep audiences engaged and returning to their sites, adding to traffic.
Conclusion
In summary, beauty and lifestyle bloggers put in a significant effort to achieve their desired result: A career that allows them flexibility, success, and influence while writing about and sharing things they feel passionate about.
In addition, successful beauty and lifestyle bloggers can capitalize on their everyday experiences to add content to their blogs, thus making their financial goals an integrated part of their lives while choosing their own hours.