Pinterest is a US-based image search engine that offers a direct link to a post or page on a user's website.
People who post on Pinterest are known as pinners and use pins as bookmarks for content that captures their own or their company's interests and products.
Pinterest offers users a powerful way to share awareness of their content, with an enormous potential for generating traffic (which leads to sales).
To keep the site effective and for users to enjoy a better browsing experience, Pinterest relies on various pin sizes to optimize specific content such as videos, images, and blog posts.
Although Pinterest is US-based, the site offers regional versions for localized shopping and has over 450 million monthly users, half of whom live outside of the US.
Statistically, 60% of its pinners are female, and 85% of all pinners use the mobile app.
Almost 90% of all Pinterest users actively use the site to find inspiration for their next purchase.
With an estimated 600 million searches on Pinterest being visual searches per month, it makes sense to take the image size – and therefore the pin size – into account when posting your pins, using social media to share them, or linking to your blog.
In this post, we discuss the most effective Pinterest pin sizes for the various types of pins available to you as the user, and the benefits of optimizing the various pin sizes for specific pin types.
Why Does Pinterest Image Size Matter?
As Pinterest is a visual search engine – and in fact, offers more functionality for image searches than search engines like Google or Bing do – aligning your image sizes to the platform's best practices is the best way to get more traffic to your Pinterest boards.
More traffic means higher conversion rates and thus more profit.
Pinterest's best practices require that images:
contain high-quality, high-resolution graphics
be visually compelling
tell a good story
make the user curious to know more
have high-quality links to sources
follow recommended sizes per type of Pinterest pin
stick to the suggested ratios
be uploaded in either JPG or PNG format.
Using ratios that don't correspond to the type of pin you're looking to post may truncate your image.
Truncated images are invariably messy, cut off, and pixelated when displayed.
From a visual point of view, this may cause pinners to avoid your images altogether, which could negatively affect your following, your traffic, and your Pinterest reputation.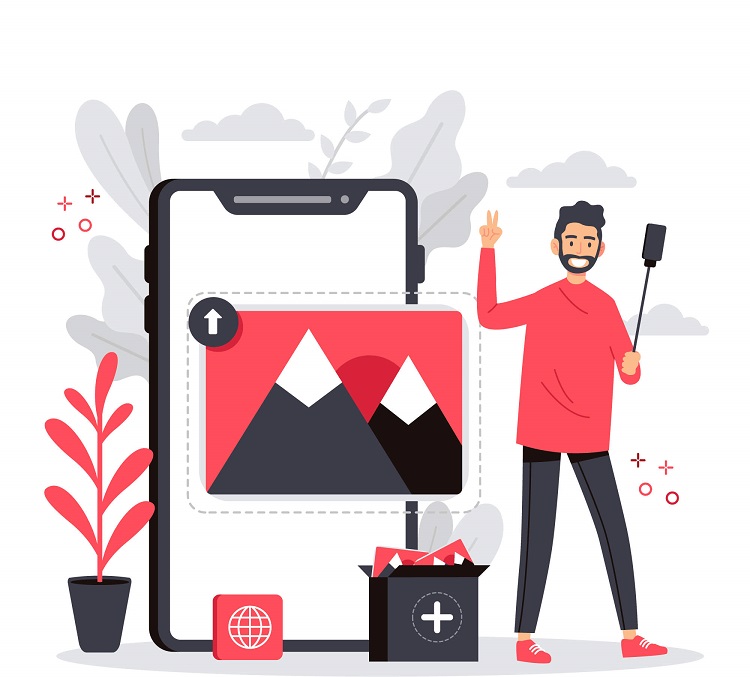 The Pinterest Pin Size You Should Use Now in 2023
In 2018, Pinterest recommended a standard pin size of 600x900px.
In 2021, that standard pin size recommendation had been increased to 1000x1500px.
The Pinterest pin size you should use now depends entirely on your needs and the type of image you want to share/pin.
Pinterest has increased its pin types to include a number of sizes and a number of ratios.
The available Pinterest pin size options now include video pins, idea pins, recipe pins, and more.
The higher resolution, the better.
Follow this simple guide to Pinterest pin sizes to find your ideal pin ratio now.
Skip ahead to this super-convenient standard-sized pin we created in Canva with a breakdown of all Pinterest pin sizes, ratios, and uses for easy reference.
Pinterest Standard Pin Sizes
The recommended Pinterest standard pin size is 1000x1500px with a 2:3 ratio.
PRO TIP

Pinterest recommended that the best Pinterest pin size is 1000 × 1500 pixels. You can also use 600 × 900 pixels, 1200 x 1800 pixels, or 2000 x 3000 pixels since these are all within the ideal 2:3 aspect ratio Pinterest image size.
Other considerations you should take into account when using the standard pin size include:
Use a vertical high-quality image that will stand out in people's feeds
Make your services or product stand out with big, bold text
Include your logo on every pin in a subtle, tasteful way
Avoid using generalized, abstract, or lifestyle imagery that doesn't showcase your brand
Try not to use the lower right-side corner because that's where the Pinterest logo lives
Keep the text overlays concise and optimized for mobile readability
If you sell in different regions, create pins for each country so they can be translated into local languages
Optimize your pins for search engines and Pinterest search queries
Limit your pin titles to 100 characters and your pin description to 500 characters
Check your links often to make sure they remain relevant, load quickly, and redirect to the right content
Pinterest Square Pins Sizes
Although the 1:1 ratio for Pinterest square images is not ideal, you can certainly do a lot with the recommended 600x600px size, especially when sharing directly from your blog or using your Instagram image size to pin to Pinterest.
It's worth noting that the taller your pins are, the greater the chances of being noticed, especially when a pin fills up the user's mobile screen and excludes other pins in the current view.
This gives the pins you create more time to display on the user's screen and therefore a bigger chance of generating sales interest.
If for some reason you can't resize your pin to the 2:3 ratio, you could still create a standard pin-sized frame in Canva or whatever your preferred graphics platform is, and add your square image to that frame, with a bit of overlay text for a title and a description.
We're not saying don't use square image pins, just be sure that you're using them out of necessity, not laziness.
Considering that a great many of your existing product shots are probably square, and your Etsy shop, website, or Shopify e-commerce accounts most likely use and re-use those images with great success, there's no reason to think that you will have any less of an impact on Pinterest.
Consistency is key, and if re-using square images from an existing library or product page will help you post more consistently, then go for it.
Just remember that taller pins perform much better than any other size pins on Pinterest when it comes to impressions, clicks, and saves.
Click here for more insight on using square image pins.
Pinterest Long Pin Sizes
The Pinterest long pin (also known as the tall pin) size is 1000x2100px with a pin ratio of 1:2.1 size for long pins on Pinterest.
To make sure that your long pins still perform and display well in case they're truncated, place your relevant text in the middle of, or towards the top of, your pin.
In this way, Pinterest users will still be able to preview the most important aspects of your pin and its contents.
Once the user clicks on your pin to view it on your board, the full image will be displayed.
Pinterest Profile Picture Size
Best practices recommend that your Pinterest profile picture is kept simple, recognizable, and clean.
Pinterest profile pictures are sized at a maximum of 600x600px with an aspect ratio of 1:1.
The maximum file size of Pinterest profile pictures should not exceed 32 MB.
Keep the photo or graphic you use clear and unblurred.
Other sizes that fall within this ratio that can be used for your Pinterest profile picture include:
160x160px
185x185px
280x280px (optimal)
Keep identifying information such as company name or contact numbers away from the bottom and side edges because profile pictures are rounded off into a circle, so you'll want to keep the most important brand or product info in the center of your profile picture.
Pinterest Profile Cover Picture
Pinterest profile cover images are only applicable to business accounts.
If you've been selling your products or services through your personal account, we strongly suggest a move to a Pinterest business account.
The move does not change your existing settings, pins, profile images, or boards.
Pinterest business accounts enjoy much more creative freedom and have access to a range of marketing features that a standard profile does not.
Pinterest Business Profile Cover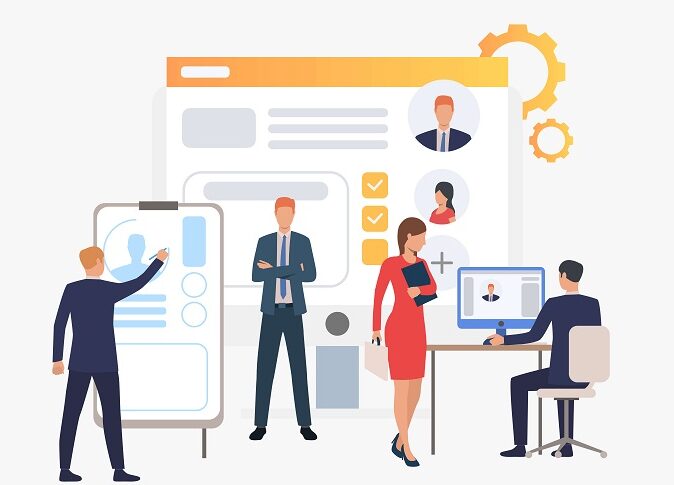 Your Pinterest business profile cover is the main way that users will be able to recognize your brand on Pinterest, so it's vitally important that this image is relevant, to the point, and well laid out.
The Pinterest business profile covers use a horizontal image with a recommended 16:9 ratio, ideally sized at 800x450px.
This is similar to a Facebook cover image (850x312px), so if you design within safe zones on your Facebook cover image, you may be able to repurpose it for your Pinterest account, too.
Your Pinterest business profile cover image should promote your brand in a subdued and tasteful way that's professional, yet informative.
When using Pinterest to promote your blog or business, a creative and well-designed Pinterest business cover image is essential to drive traffic to your website or other social media accounts.
Pinterest Infographic Pins Sizes
When sharing infographic pins on Pinterest, keep your images to a maximum of 1000x3000px.
Your infographic pins should be simple and easy to understand at a glance.
Infographic image sizes work best to explain a concept, process, or timeline, and can also be used to display a collection of goods or products in a price list.
Make sure your text is not compressed or too small to display correctly.
Pinterest Video Pins Sizes
TikTok and Youtube proved that video is one of the best ways to interact with an audience, and SEO stats consistently show that video performs well in any environment, whether online or offline.
Almost 90% of all marketers use video as a means to connect with customers and help them understand products, services, and help files.
The best dimensions for Pinterest video pins differ and depend on the video you're pinning.
For organic content, keep your videos to between 15 seconds and 1 minute, and keep paid content in ads limited to about 6-to-15 seconds for maximum impact.
The sweet spot is 15-to-30-second video pins, although Pinterest does accept videos that are longer, as long as they fall within the 2GB video file size range.
Video pins also include a cover image and play in a user's feed.
Video pins may be uploaded in one of the three-pin sizes:
Standard video pins: Pinterest recommends standard video pins comply with the 2:3 pin ratio.
Square video pins: Your Pinterest square video pins should ideally not exceed 600x600px, which is an aspect ratio of 1:1.
Long (portrait) video pins: Pinterest vertical video pins are recommended at an ideal aspect ratio of 9:16, with a size of 1080x1920px. Vertical video pins can be uploaded in either MOV, MP4, or M4V format. The maximum file size for long video pins is 20 MB for cover images on the video, and 100 MB for the video itself.
Horizontal video pins are not recommended as they display too narrowly to really showcase your products.
Click here for promoted video pin information.
Pinterest Board Options
Whether you use a private Pinterest account or a Pinterest business account, keeping your pins organized and categorized is a great way to showcase similar pins or products.
To do this, save, organize, and categorize your pins into relevant and related Pinterest boards.
To save, collect, and organize your pins, select the pins you want to group together on your board and create a section.
This further categorizes your pins and is a great way to really separate your pins into relevant sections.
When creating your boards, categorization makes sense – or the user browses and scrolls for hours to get to your oldest images.
On Pinterest business profiles, this works really well for parts, products, or a range of brand offers.
Keep your Pinterest boards to a maximum of between 20 and 50 pins to keep the user focused.
Scroll fatigue is a real thing and results in the user quickly losing interest in what's on screen.
There are three display options on Pinterest for boards:
Wide, which stretches the pins to screen size
Default, which displays pins in rows of two images side by side
Compact, which displays images in slightly larger-than-thumbnail size, in rows of three images side by side.
Boards can be set to public or private and can be shared collaboratively with team members or friends who will contribute to board content.
Pinterest Board Cover Picture
If you choose not to customize your board cover image, Pinterest will add the image from the very first pin in that board to your board cover by default.
To avoid a default image (which may not be your ideal cover), it's best to create a unique board cover image.
Pinterest board cover images are sized at a minimum of 600x600px, and therefore a 1:1 ratio.
For higher-resolution images, stick to the 1:1 ratio, and use a maximum size of 1000x1000px to avoid the image being truncated.
Because the Pinterest board cover image is the first impression a user gets of your product offering or pin collection, it is vitally important that the cover image is attractive and sized correctly.
Avoid stretching images that may display blurry, and remember to keep it square.
Using long pins as a default image for your board will display truncated and disengage your users.
Pinterest Business Account Only Image Options
For businesses, opening a Pinterest business account makes bottom-line sense, especially when you take usage statistics for users into account.
The options that follow can be used in ad campaigns, or in organic pinning campaigns, too.
Pinterest Carousel Pins Sizes
Pinterest carousel pins are used in ad campaigns when you want to display your full (or partial) product offering.
Pinterest carousels can have between two and five images but the most important info you need to know is that a Pinterest carousel uses two different image sizes and two different aspect ratios.
A Pinterest carousel pin displays one large image on the left, known as a hero image.
Think of this as your cover image for the carousel.
To the right of that image, up to four smaller images can be displayed.
This is why a Pinterest carousel has two different aspect ratios and image sizes.
Your Pinterest carousel pin cover accepts images of up to 32 MB that display at an image size of 1000x1500px with a ratio of 2:3.
This is the same size as a standard pin.
The smaller pins displayed to the left are the same size as square pins, using a 1:1 ratio and an image size of 1000x1000px.
Available only in a business account and known as promoted pin carousels, these carousel pins can also be used for organic pinning.
To create a carousel pin, simply select up to five images at once, and choose carousel as your pin type.
Customize your layout and design, and publish.
Pinterest Collection Pins
Another image option that's only available in Pinterest Business, is Pinterest collection pins appear only on mobile devices and can only be created on a desktop or laptop computer.
Once again, Pinterest uses the optimal pin image size of 1000x1500px with an aspect ratio of 2:3 to create your hero (or cover) image.
There are two ways to create collection pins:
Manually: Use the Pin Builder to select and tag your product images one at a time.
Automatically: Use the Catalog feature to dynamically select and display personalized product groups of similar images to the user.
Choose your cover image wisely because this is the only image a user will see in their feed.
Once they click on that pin, however, they will be able to browse your collection.
You can display up to 24 pins per collection.
Pinterest Collection Slideshow Pins
Turn your paid content into smart content by using the slideshow feature for collection pins.
Using algorithms to determine the user's relevance to the content, the slideshow for collections feature displays currently in-stock items only, enhancing the likelihood of a sale by ensuring the user is able to buy what he/she sees on screen.
For more great tips like these, check out the Pinterest Business Help Page here.
Pinterest Story Pins
Pinterest story pins use the full-mobile screen aspect ratio of 9:16.
This means that story pins display a full-screen image or video for up to 60 seconds.
However, the major difference between Pinterest story pins and other social media story pins (such as Facebook or Instagram) is that the content remains evergreen and does not expire in 24 hours.
In addition to this, the Pinterest algorithms really love story pins, so expect maximum coverage and engagement when you use a story pin for your product.
These are the recommended specs for Pinterest story pins:
20 MB file size limit for images
1080x1920px with an aspect ratio of 9:16
BMP, JPEG, PNG, TIFF, WEBP file formats for images
100 MB file size limit for videos
Maximum 60-second video duration
MP4, MOV, and M4V file formats for videos
Pinterest Promoted Pins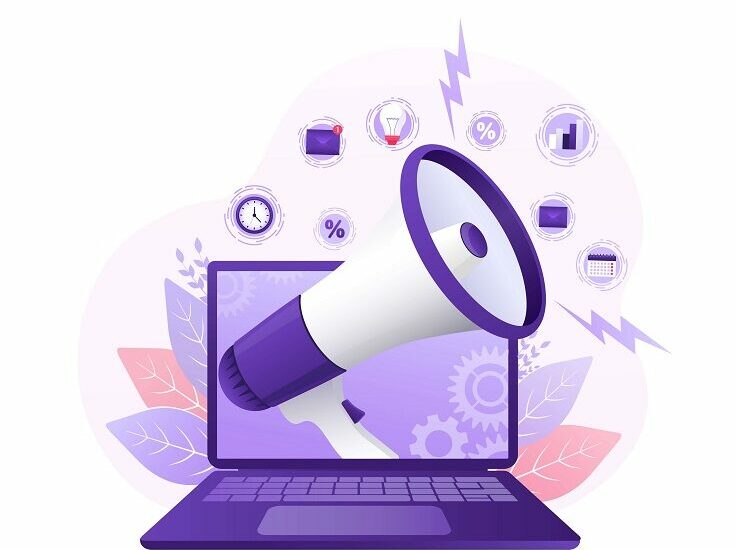 The visible difference between organic pins and promoted pins is the "promoted" tag you will note at the base of the pin in your feed.
From a functionality point of view, organic pins will click you through to the pinner's profile and promoted pins take you directly to the pin's URL landing page.
Promoted Pins Ad Specs
When creating your promoted (ad) pin, be sure to use the standard pin layout we discussed above.
This is Pinterest's optimal pin for displaying correctly, especially as ultra-high-definition display technology continues to dominate new markets.
As a quick reference, these specs are:
PNG or JPEG file formats
32 MB maximum file size
1000x1500px
2:3 aspect ratio
Promoted Video Pins Ad Specs
As engagement tools for Pinterest go, there is no rival for video pins in your ad campaigns.
Videos can keep a user focused on your brand for up to 15 minutes at a time, especially when your videos themselves are fun, informative, and engaging.
But who wants to sit through a 15-minute ad?
Keep your ads clean and to the point, and aim for the 2-minute sweet spot recommended by Pinterest.
Take the first 10 seconds to really sell your product or service, and make the user curious to want to find out more by finishing your video.
Think of a TikTok-level kind of engagement with your brand.
Promoted video pins appear in the user's feed alongside other pins.
For quick reference, here are the video ad specs again:
MP4, MOV, or M4V file formats
2 GB maximum file size
Suggested aspect ratios are 1:1, 2:3, or 9:16
4-second to 15-minute total video length
Promoted App Pins Ad Specs
A quick and easy way to promote your Android or iOS app is to link it directly to your preferred play store with a promoted app pin.
This direct connection keeps the user fully engaged with your brand's app and eliminates any additional steps that could distract them during the download process.
As a result, your number of app downloads are increased.
These are the recommended specs for promoted app pins:
PNG or JPEG file formats
10 MB maximum file size
1000x1500px hero image with a 2:3 aspect ratio
Up to 24 minor pins, sized at 1000x1000px for an aspect ratio of 1:1
Limits for Pins, Boards, and Follows
When building your collections and carousel catalogs, it helps to know the limits to what Pinterest can store for your account.
According to Pinterest Help, these are the limits for pins, boards, and follows:
2000 boards, which includes your secret boards and any group boards (even if you didn't create them)
200,000 Pins, which also includes your secret pins and your group board pins (for personal accounts)
50,000 user follows
Once you hit your limits, you can refresh your collections by deleting old and dormant boards and pins, and by unfollowing a few people or brands.
There is no limit to how many people can follow you or your boards.
Once you hit your maximum of 50,000 followers, you can only continue to follow people who already follow you.
If you're a fast-growing brand or personal account, consider holding off following your followers until you have filled your quota of followers.
What Is The Recommended Pinterest Image Size?
The best Pinterest pin size is a vertical image that's 1000x1500px with a ratio of 2:3, according to Pinterest.
Other pin sizes that correspond to this ratio include:
600x900px
1200x1800px
2000x3000px (the maximum size you can use with minimal truncating).
How To Know Which Pinterest Image Size To Use?
The best way to approach the image size you should use is to consider what kind of impact you want to make.
Keep in mind that the optimal Pinterest image size is 1000x1500px with an aspect ratio of 2:3.
Browse the information in this article, or jump to one of the supporting links, if you need more inspiration.
You might be interested to check those related posts as well:
FAQ
What size should Pinterest images be?
Here's a quick guide to get you started with Pinterest image sizes:
| | | |
| --- | --- | --- |
| PIN | PIN SIZE | RATIO |
| Standard | 1000x1500px | 2:3 |
| Square | 1000x1000px | 1:1 |
| Long/Tall | 1000x2100px | 1:2.6 |
| Profile Picture | 280x280px | 1:1 |
| Business Cover | 850x312px | 16:09 |
| Board Cover | 600x600px | 1:1 |
| Infographic | 1000x3000px | 1:3 |
| Carousel Standard | 1000x1500px | 2:3 |
| Carousel Square | 1000x1000px | 1:1 |
| Collections | 1000x1500px | 2:3 |
| Story | 1080x1920px | 9:16 |
| Video Standard | 1000x1500px | 2:3 |
| Video Square | 1000x1000px | 1:1 |
| Video Long/Tall | 1080x1920px | 9:16 |
What is the correct Pinterest pin size for bloggers?
Most blog images are sized horizontally (or landscape) and fill the available screen width of the post.
Pinterest suggests an optimal pin size and the ratio of vertical 1000x1500px at an aspect ratio of 2:3.
This means your blog-specific image is not going to display at its optimal best on Pinterest.
There are a number of options to ensure that your blog post pins meet Pinterest's best practices:
Create multiple versions of the same image and link them all back to the original blog post (which you should be doing, anyway).
Use a plugin or widget to resize the images to ideal height/width dimensions when you share from your website.
Why are Pinterest images sometimes blurry?
Pinterest offers aspect ratio recommendations to ensure a best-practice experience for both pinners and browsers.
When images are not correctly sized or are copied from copies of copies of images, this negatively affects the image quality and results in blurring, pixelation, and cut-off (truncated) images.
To avoid this scenario, always follow the correct guidelines for the specific type of pin you want to share.
How can you pin large pins without slowing down your website?
Pinterest images that are created in high resolution can begin to slow down your site because sometimes these images are large, long, or in video format.
You can load plugins to manage the variable size options, ensure your website's images are not too large by using an optimal size that's right for Pinterest and avoid using large, hidden pins.
How do you resize the pins that you get from Pinterest?
Resizing your pins so they can be displayed on your website or blog site depends on a number of factors, including the type of pin and type of post.
Pinterest doesn't yet have a built-in resizing tool, so we recommend using Canva, Paint, or any other image editing app that you're comfortable with to do this.
For best results, always maintain the suggested pin ratio for your pins.
You can create a collage of related pins and upload them as one image, or you can add a border around a Pinterest pin to frame the content.
Conclusion
While it may seem pretty confusing at first glance, optimizing your pins and boards for the best display can increase your sales exponentially.
Remember to optimize your pins for search, too, because Pinterest is a visual search engine.