If you spend a lot of time on the internet, the chances are high that you've come across a WordPress site. That's because it's the largest and most popular content management site in the world. Here are a few more facts to show just how powerful WordPress really is.
General WordPress Statistics and Facts 2023
Over 42.9% of all websites (roughly 1.3 billion sites) on the internet are powered by WordPress.
They own 64.1% of the content marketing system market share. That's a 10% increase over the last ten years.
They are also responsible for creating 14% of the top 1000 most popular websites and 30% of the top 10 million websites.
Over 500 websites are built on WordPress every single day.
Although WordPress is available in 205 languages, nearly 71% of all sites use English.
Spanish is the second most popular language (4.7%), followed by Indonesian (2.4%).
WordPress powers 70 million e-commerce sites, including 22% of the top 1 million e-commerce brands.
There are 76.5 million blogs run by WordPress.com.
After Google, Facebook, and Yahoo, it's the 4th most visited platform on the web.
WordPress.com receives over 181 million visits a month.
There are 2 million different themes to choose from on WordPress.com.
WordPress Usage Statistics 2023
Out of all the WordPress-powered sites, roughly 64 million of them are considered active.
Each month, over 409 million people visit a WordPress.com site.
There are 70 million posts and 77 million comments created on WordPress sites each month.
27 posts are published each second.
1.1 million domains are registered on WordPress every 6 months.
Every second, 27 new posts are created on WordPress.
WordPress Theme Statistics 2023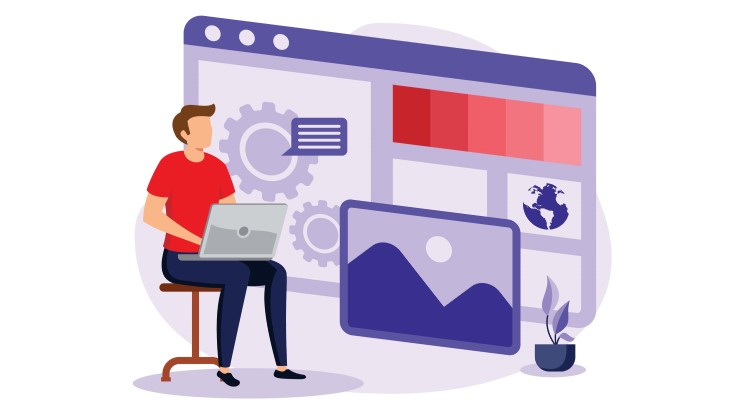 There are over 31,000 themes currently on WordPress.
The average price of a paid theme is $77.57.
Around 8,000 WordPress themes can be installed and used for free.
23.3% of WordPress themes cost anywhere from $10 to $20.
The Avada theme has been sold over 200,000 times, generating more than $12 million.
WordPress Plugins Statistics 2023
There are over 55,000 plugins available to customers on WordPress.
Together, all the plugins have been downloaded 1 billion times.
3% of plugins on the site have never been updated by their developers.
The most downloaded plugin WooCommerce, with over 135 million downloads.
They have been installed on 93.7% of all e-commerce sites on WordPress.
With 67 million downloads, the second most downloaded plugin is Gutenberg.
The most installed plugins include Yoast SEO, JetPack, and Page builders.
30 plugins have received more than 100,000 downloads.

WordPress Security Statistics 2023
There are around 90,000 security attacks on WordPress every minute.
Over half of the security issues on WordPress are related to plugins.
Another 44% of site hacks are caused by outdated WordPress themes.
487 billion spam messages are sent to WordPress sites each month.
61% of at-risk websites are running out of date versions of WordPress.
You might be interested to check those related posts as well:
FAQs
How many versions of WordPress are there?
Since its release in 2003, there have been over 100 individual WordPress releases. On average, they release an update every 150 days. The latest version (5.9.3) was released in April 2022 and has been downloaded more than 70 million times.
What's the Difference Between WordPress and WordPress.com?
WordPress (or WordPress.org) is an open-source content management system that allows you to build and host your own website. WordPress.com will host the site for you. There are 1.3 billion sites powered by WordPress and 76.5 million sites hosted on WordPress.com.
What percentage of websites run Joomla or Shopify?
After WordPress, Shopify and Joomla are the most popular content management systems. Shopify currently holds 6.6% of the CMS market share, while Joomla is responsible for 2.6%. Other popular CMS platforms include Squarespace, Wix, and Drupal.
Conclusion
For the past 19 years, WordPress has given people the power to create and host whatever they want on the web. As it continues to increase in popularity, we guarantee that the platform (and its sites) won't be going anywhere anytime soon.
Sources:
Kinsta
Digital
Manaferra
ToolTester
Code in WP