Whether you're a fashion influencer or you just enjoy posting pictures of your daily outfits, your Instagram photos need cool captions to go with them! We understand that Instagram captions may be tricky to come up with. And that's why we created this list of 275 fashion captions for Instagram.
The Best Fashion Captions for Instagram 2023
Take a look at this of the best Instagram captions for pictures of makeup, fashion, and looks that make you awesome!
Life is too short to wear boring outfits.
You either know fashion or you don't.
Confidence makes every dressing look great.
Stay focused and extra sparkly.
It's a new era in fashion. There are no rules.
People will stare. Make it worth their while.
I love being called a fashion icon.
When you're wearing a cute outfit, everything is possible.
Never go without earrings, it enlightens you, be always enlightened.
Chase your dreams in high heels, of course.
Smiles are always in fashion.
Gray for days.
Never underestimate the power of a good outfit.
Make every outfit count.
Fashion fades, style is eternal.
Fashion is a language that creates itself in clothes to interpret reality.
In a world full of fashion trends, I want to remain classic.
OOTD Captions for Instagram 2023
Looking for a perfect caption for your outfit of the day photos? Grab some cute captions for your selfies from this list!
It's my job to reinvent and recreate myself every day.
Isn't elegance forgetting what one is wearing?
In order to be irreplaceable, one must always be different.
if you're having a bad day, dress as if it might become your best.
I've always been fashion-conscious.
I don't do fashion. I am fashion.
I do fashion to tell a narrative.
Fashion is whatever you wear. Unfashion is what other people wear.
Even high treason is excusable when one is wearing the finest garments.
Either you know fashion or you don't. There's no in-between.
Don't just stand out. Make them remember you!
Conformity is the only real fashion crime.
Clothing and fashion are kind of my security blanket.
Casual day at the office
Sunday Funday!
Toned-down outfit for a more professional setting
Ready for a day out in the city!
A little bit of edge to my everyday style
Date night outfit – feeling sexy!
Lounging around the house in my comfies
Traveling outfit – ready to explore!
Gym time!
Sporty Spice
Athleisure Queen
Boss Babe in Sweatpants
Casual Chic
Street Style Star
Outfit goals
Cool Fashion Captions for Instagram 2023
Looking for cool fashion captions for Instagram? We've got tons of awesome captions to choose from that every fashionista will enjoy.
Like poetry, fashion does not state anything. It merely suggests.
There is something about 90s fashion that we can't help but look at them with wonder and awe.
Who says shoes are just for walking?
Just do it…with style.
You don't find a style. A style finds you!
Fashion is like eating—you shouldn't stick to the same menu!
Bad vibes don't go with my outfit.
There is no meaning in clothes until someone wears them.
Beauty comes when fashion succeeds.
The joy of dressing is an art.
What about wearing a shirt dress for women? It's awesome when can wear as generally office clothes, as well as for weekends, with some special occasions.
A little dirt every now and then doesn't hurt. Let the wind blow your hair. Just keep yourself neat when the situation calls for it.
Learn to wear high heels. It's the secret to living a high life.
Sensuality begets aesthetics.
Suits never go out of style.
Really good clothes never go out of fashion.
Life is too short to be wearing the same clothes every single day.
A good model can advance fashion by several years.
Clothes aren't going to change the world. The women wearing them will.
Style, because your personality isn't the first thing people see.
Always dress like it's the best day of your life.
Without foundation, there can be no fashion.
Fabulous clothes make me remember how beautiful life is.
When in doubt, overdress.
Dress up your mind and you'll be able to make all sorts of fashion statements.
Dressed and ready to eliminate competition.
Not only did this outfit make me more attractive, it also fixed my posture.
Would you look at that! I still remember how to get dressed.
Style was never a display of wealth. It has always been an expression of imagination.
Designer Quotes for OOTD Captions 2023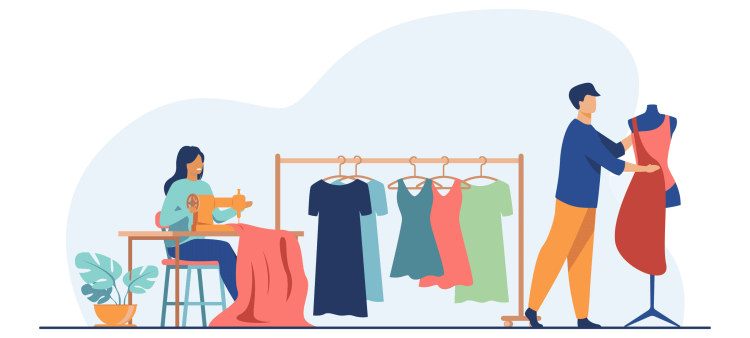 If you're into fashion, you may love designer clothes. Here are some elegant designer Instagram captions.
"Fashion is about dressing according to what's fashionable. Style is more about being yourself." — Oscar de la Renta
"Fashion is the armor to survive the reality of everyday life." — Bill Cunningham
"Fashions fade, style is eternal." — Yves Saint Laurent
"I firmly believe that with the right footwear, one can rule the world." — Bette Midler
"In order to be irreplaceable one must always be different." — Coco Chanel
"One is never over-dressed or under-dressed with a Little Black Dress." — Karl Lagerfeld
"People will stare. Make it worth their while." — Harry Winston
"Playing dress-up begins at age five and never truly ends." — Kate Spade
"Style is a way to say who you are without having to speak." – Rachel Zoe
"You gotta have style. It helps you get down the stairs. It helps you get up in the morning. It's a way of life." — Diana Vreeland
Dress Captions for Instagram 2023
Ready to showcase your beautiful dress on Instagram? Here are some dress captions that you may love.
Dazzling in diamonds
A royal affair
A goddess amongst us
A style icon
Beautiful in black
Cutting a striking figure
Elegant in every way
Fabulous in floral
Glamorous in gold
Incredibly chic
Inspiring fashionista
Stunning in sequins
Totally glam
Dress to impress
Dress to kill
Dress for success
Dress for the weather
Dress for the occasion
Style Captions for Instagram 2023
Want to show your followers your fashion style? Here are some style caption ideas to go with your fashion photos.
Want to be original? Be prepared to be copied!
My dress style portrays my state of being.
Confidence makes every dress look great.
Life is too short to wear boring outfits.
Dress like the gentleman you are.
Dress how you want to be addressed.
When you're wearing a cute outfit, everything is possible.
I'll stop wearing black when you give me a darker color.
Chasing my dreams on high heels
A pinkish Wednesday.
Content is fire and social media is gasoline. – Jay Baer
Fashion Captions for Girls 2023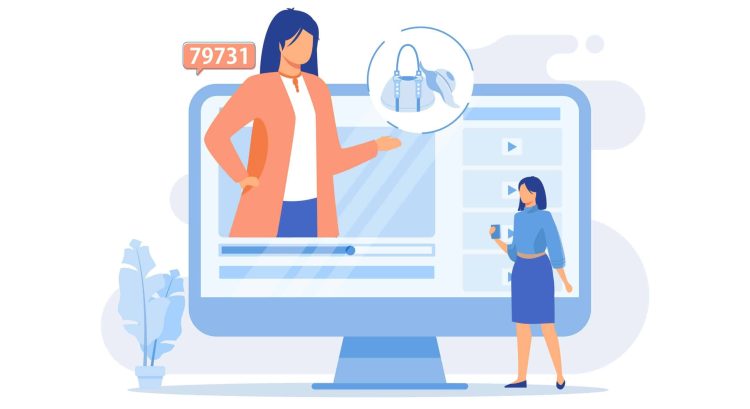 Looking for some feminine Instagram captions for your outfit pics? Look no further! We've got you covered, girl.
Beauty is about being comfortable in your own skin. Either that or a kick-ass red lipstick!
Bold accessories are my kind of armor.
Chasing dreams in high heels.
Cinderella is my role model. She has good work ethics and a fine taste for shoes.
Dress to entertain yourself.
Dressing up like the perfect doll I am!
Eyes on my outfit, but focus on me.
Fear a woman who can run in her high heels.
Happy and easygoing girls are the prettiest.
I don't do petty. I do pretty
Just like my heels, my standards are high.
Keep your head, heels, and standards high.
Ladies should always be classy and fabulous.
Maybe she was born with it.
Not only do my shoes match my bag, but my actions match my words.
Nothing haunts us ladies like the things we didn't buy.
Passion is the most beautiful makeup.
The more I am comfortable in my own skin, the sexier I become.
When a girl smiles, her dress smiles as well.
With the right pair of shoes, I can conquer the world.
Women who wear black, lead colorful lives.
Captions for New Collection 2023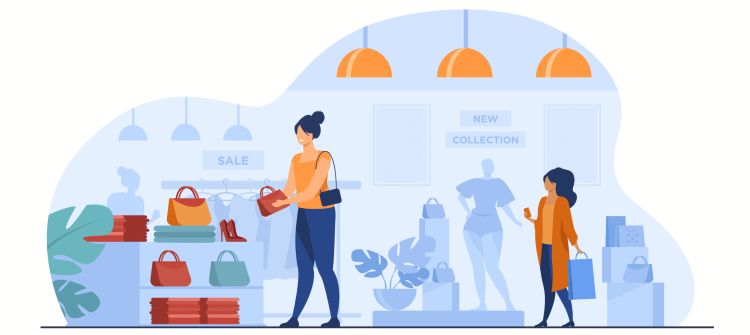 Make a statement in our stunning new collection of clothes.
Step out in style with our latest and greatest collection.
Dress to impress with our fashion-forward collection of pieces.
A fresh start: New collection of clothes to help you kick off your autumn season in style!
The perfect mix of comfort and style: New collection of clothes that will make you look and feel your best!
Fall fashion at its finest: New collection of clothes that will have you looking great this season!
Collection Clothing for Every Occasion.
The Latest Collection of Clothing for You.
New Collection of Clothing Now Available.
Get the Latest Collection of Clothing Today.
The Latest and Greatest Collection of Clothing.
Fashion Captions for Guys 2023
Are you running a male fashion Instagram account? If so, these fashion captions for guys are for you.
Bow ties are my friends!
Clothes don't make a man. Clothes, however, have gotten many men good jobs.
Confidence is the key.
Dare to be the best-dressed gentleman in the room!
Dress as if you own the world.
Eliminate competition by dressing better!
Find perfection and strive for it.
Fix your hair and brush your teeth. If you've done both, then you're good to go.
Good grooming is a reflection of good manners.
Haircuts have been some of my worst mistakes.
I groom myself not because I am self-important. I do it because I have self-respect.
I have a sense of style. Therefore, I have a sense of self.
If you're going to ask someone for money, be sure to wear a tie.
Ignore the naysayers and just wear what suits you best!
Keep calm and be a gentleman.
Keep calm and suit up.
Looking dignified makes the world see your good manners.
Look good, feel good.
Perfection may be out of reach, but not the perfect suit.
Simple yet sophisticated.
Suit yourself up!
Who's a one-man fashion phenomenon? That's me!
With well-groomed hair and a dandy pair of shoes, you can get away with almost anything.
Trendy Fashion Captions for Instagram 2023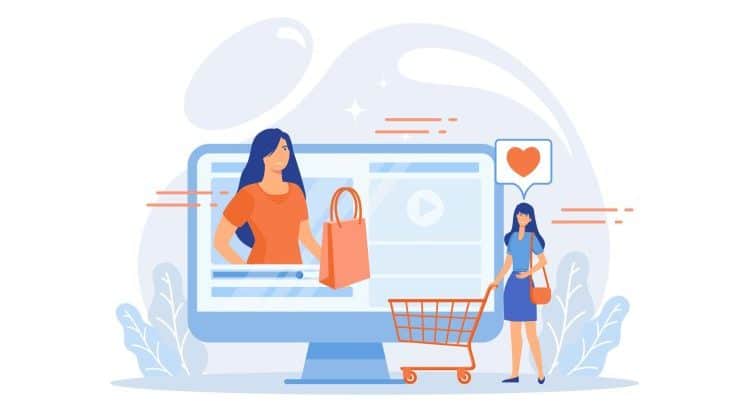 Are you a fashion trendsetter? If so, you may love these trendy fashion captions for your stylish Instagram pics.
Clothing means nothing until someone lives in them.
Dress like you're going somewhere better later.
Fashion fade, style is eternal.
Fashion is about dressing according to what's fashionable. Style is more about being yourself.
Fashion you can buy, but style you possess. The key to style is learning who you are, which takes years.
I always find beauty in things that are odd and imperfect, they are much more interesting.
I firmly believe that with the right footwear one can rule the world.
Life is too short to wear boring clothes.
The clothes don't have to suit you; you have to satisfy the clothes.
There's no how-to road map to style. It's about self-expression and, above all, attitude.
Trendy is the last stage before tacky.
Cute Fashion Instagram Captions 2023
This list of cute fashion Instagram caption ideas will surely make your Instagram photos stand out from the crowd.
I wear makeup to look good, not to look like I'm wearing makeup.
Elegance is beauty. It's the kind that never fades.
Too glam to give a damn.
The way I dress usually tells the state of my being.
Everything looks good with confidence.
Let your style speak for itself.
The Met Gala is the biggest night in vogue
Affordable clothing is a novel idea, right?
Never doubt your own taste. Whatever you fancy deep in your heart will never be out of style.
The truly fashionable are beyond fashion.
70s fashion: from disco suits to bell bottoms, from Farah Fawcett hair to platform shoes
No fashionable woman lets their clothes wear them.
Dress like the gentleman you know yourself to be.
Street Style is a huge trend in fashion right now and it has become part of our vocabulary.
The first step to acquiring your own style is knowing who you are.
Looking this cheap has actually cost me a lot of money.
You'll have to dress up for the day anyway, so you might as well make it fun!
Never forget to wear your smile. It's the most crucial thing of your get-up.
Give me a darker color and I'll stop wearing black.
Sometimes, I think the fashion industry is not ready for my body.
Purchase less by choosing well.
Streetwear Captions 2023
Everyone has their own style. If you enjoy wearing streetwear, then these captions will be perfect for your streetwear Instagram pics.
The best street style is going for a walk outside your house and just taking it all in, scenery and people-watching.
The most stylish people streetwear a different outfit every time they go out. Why wouldn't you?
Always have a camera with you when you're in the streets.
In a world of style over substance, keep it real.
Look for balance in everyday dressing. Keep the basics in tow and add a few unexpected touches to keep it fresh and fun.
From sunny to stormy, you never know what sunglasses will show up at the door. So could it be, that all these faces are just a blur?
Street style is a fashion trend, which consists of the predominant style of several leading fashionistas in a particular location. It has become a popular topic for photography and the tableau vivant in life
drawing classes within art schools across the world.
Matching Outfits Captions for Instagram 2023
Planned on wearing a matching outfit with your partner or your best friend? It's definitely worth a series of selfies! Here are some matching outfits captions for Instagram to accompany your photos.
Couples that dress together, stay together.
Nothing says "meant to be" like coordinating outfits.
You and I are just like our outfits: we just make sense.
Honest to God didn't plan this.
You know they're "The One" when you accidentally match.
Double the trouble, twice the fun.
All we do is twin, twin, twin no matter what.
Is it just me, or do we look better when we're together?
The best things in life come in pairs.
TFW you and your boo unknowingly pick the same OOTD.
Twinning is winning.
'Cause two is better than one.
Nothing can come be*twin* us.
On Sundays, we wear PJs.
You're the one-sie for me.
It takes two, am I right?
Two peas in a pod.
#SeeingDouble
Twice as nice.
If it requires matching outfits, we're in.
Am I seeing double?
So I guess we're that couple now…
I wonder who is beginning to dress more like who.
OK, so who's changing?
On Wednesdays we wear pink.
The best minds think alike.
It's called fashion. Look it up.
Drippy Instagram Captions 2023
Here are some drippy Instagram caption ideas for your fashion pics.
"Follow the drip, follow the drip!" ― Robin Harris
"Drip is your attire, the clothes you wear." ― Gunna
"'Drip Too Hard' – we knew that was the one." ― Gunna
"Obama is dedicated to a 'drip, drip' doctrine." ― Michael McCaul
"Step into a scene and let it drip from your fingertips." ― MJ Bush
"Look for the things that don't drip with comfort." ― Mike Rowe
"Drip too hard, don't stand too close." ― Lil Baby, Song: Drip Too Hard
"Youth is slipping, dripping, pearl on pearl, away." ― Loise Imogen Guiney
"She had a certain kind of vibe about her that made everyone want to know more."
"When I'm in my normal mood, music drips from my fingers." ― George Gershwin
"Dripping water hollows out stone, not through force but through persistence." ― Ovid
"Every time I groove to the beats, grief awaits me in the wake of my tears drip by drip."
"I like boring black and white films with subtitles. I'm basically a drip." ― Henry Rollins
Short Fashion Captions for Instagram 2023
Don't you wish you were good at coming up with captions on the spot? Us too! That's why we created this list of short captions that you can use for your fashion Instagram photos.
Fashion changes, but style remains.
Life is a party, Dress like it.
Fashion is what you buy. Style is what you do with it.
Accentuate your best angles.
It's not about how you color your hair, but how you wear it.
Fashion is a whole world of possibilities.
Fashion is my drug; I'm addicted to it.
Don't wear clothes, wear your style.
Fashion is what you buy; style is who you are.
I dress for me, not for anyone else.
Beyond beauty, what matters is the idea you try to project.
Don't talk about fashion. Live it.
Remove man-made rules from self-expression.
Funny Fashion Captions for Instagram 2023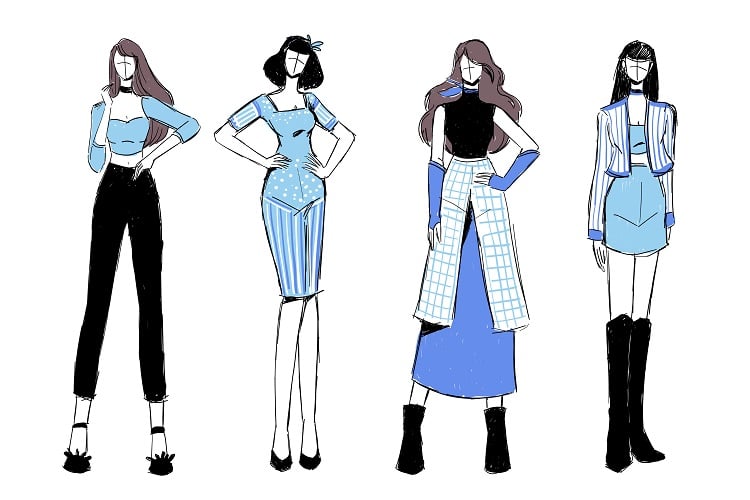 So, you've got a great photo of your new fashion item. Now, all you need is a caption to go with it! Here are some funny fashion captions for cool fashion pics.
Adornment? What a science! Beauty? What a weapon! Modesty? What elegance!
All is fair in fashion and war.
Am I overdressed? Yes? Great!
Are you saying that fashion is a crime? Then I plead guilty on all accounts!
Be a flamingo in a flock of pigeons.
Deep inside, I'm still wearing my pajamas.
Dogs won't snarl at you if you're well-dressed.
Don't tell anyone, but I've got a black belt in shopping.
Dress like you're going to see your arch-nemesis.
Everything is possible when you're wearing a cute outfit.
Fine clothes may serve as a fine disguise. Just be careful when you talk, because silly words will disclose a fool.
God bless this spicy disaster!
Humor makes up a large chunk of my style.
I just rescued a pair of shoes. They were trapped in a store.
I put the hot in psychotic.
If I'm going to be a mess, I might as well be a hot mess.
In difficult times, fashion is always outrageous.
My dog approves of my style!
Good clothes really help during bad days.
Bow ties are cool.
One is never over-dressed or under-dressed with a Little Black Dress.
Fashion is an instant language.
The human body is the best work of art.
I only wear a pretty dress on days ending with "Y."
I don't do fashion, I AM fashion.
There is power in wearing high heels.
Fashion is about comfort and feeling good.
Has a closet full of clothes. Wears the same five outfits.
Be not afraid of being called unfashionable.
You might be interested to check those related posts as well:
Conclusion
Whether you're looking for a few funny captions for your selfies on Instagram or you want to find clever captions for photos of your outfit, we hope that this list will help you find the perfect caption for your next fashion photo.