China has almost a billion people using social media, which is the largest population of social media users in the world. This is due to the fact that the smartphone penetration is very high.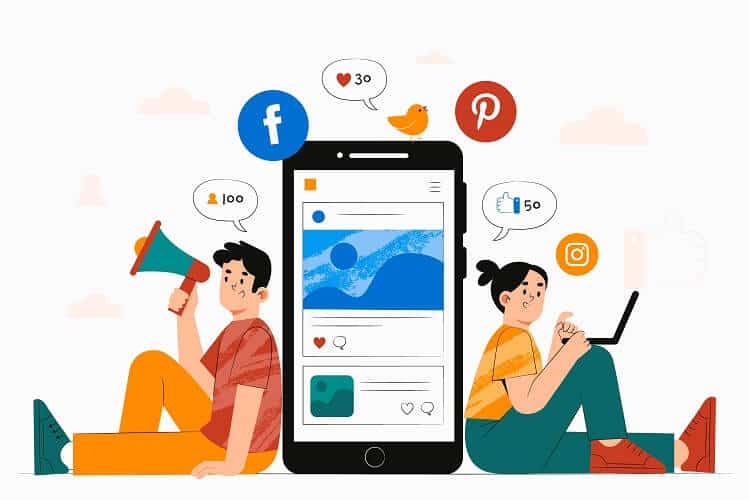 WeChat
WeChat is the biggest social media platform in China and is as ubiquitous as WhatsApp is to the rest of the world. But unlike WhatsApp, WeChat's messaging features are just a small part of the platform. It is known as a super-app in China as it contains features like Moments which is similar to Facebook's walls. It also allows users to create content and blog about their thoughts. Besides, it offers WeChat Pay, a powerful payment feature that makes using e-Commerce platforms a breeze and allows users to send and receive money from each other.
Mini Program is yet another powerful tool available on WeChat, and can be anything from a mini-game to a brand's shopfront. Using mini programs can be a very effective way to engage with consumers in China, and WeChat has made it very easy to integrate with its e-Commerce and payments features.
Weibo
Weibo can be seen as China's answer to Twitter and is a blogging platform where users go to find the latest news and trends and comments on them. Weibo is a great tool to understand popular opinions of Chinese netizens on almost any topics. This is usually the first place where the latest news and trends are discussed, and mass opinions are shared and spread.
Working with the right influencers on Weibo can help brands find great success in increasing its reach and awareness in the marketplace.
Bilibili
Billibili is a relative newcomer to the social media space and started as a site for fans of Japanese anime and video game cultures. Billibilli is a video based platform where production houses and content creators share their videos, and users can comment on them and have discussions about the content. Additionally, their live-streaming events are also very popular where KOLs and subculture content creators stream their videos and evoke reactions and comments from the community on the site.
Companies operating in this niche market and those targeting younger consumers should take note of this rising social media site as 75% of its users are under the age of 24.
Billibilli also offers many role-playing games that have social elements and are extremely popular among young people and even young adults in China. The company is seen as a unicorn with its valuations soaring over the last few years and marketers predicting its enduring popularity as anime and video game cultures become ever more popular worldwide.
DouYin (TikTok)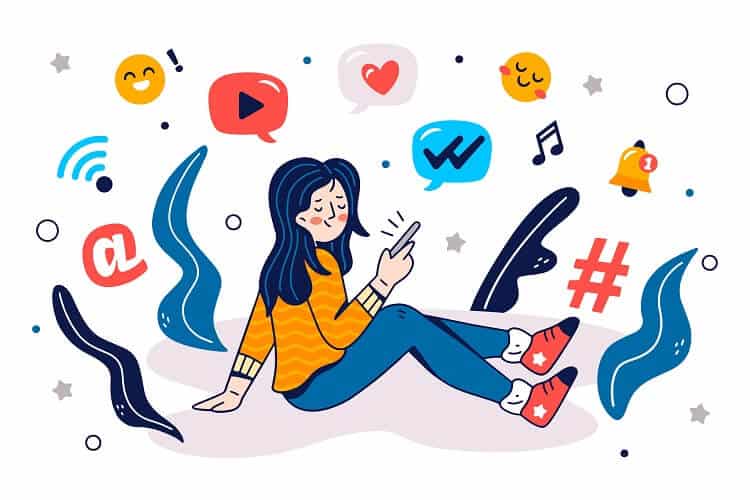 TikTok or DouYin as it is known in China has been taking the world by storm over the last few years. A site to share short form content, DouYin has become immensely popular, especially among the younger demographic. In essence, its features are very simple, and the main attraction is the huge number of users sharing short videos on all sorts of topics. Brands can use KOLs on DouYin to market their products very effectively.
DouYin has recently started offering advertising options with brands being able to sponsor videos and add their own videos on users' feeds. However, KOLs are still the most effective way to market a product or service on this platform.
Little Red Book
Little Red Book or XiaoHongShu is a Pinterest style social media platform and also a powerful e-Commerce site. Essentially, users can create a board of products they like and share it with the community. These boards can be based around themes or lists of any sort.
Users may search for boards containing products in the category they are looking for or follow and browse boards made by their friends or favourite KOLs. The majority of the site's users are young women.
Conclusion
While the bedrock of social media in China is WeChat, Weibo and now DouYin are the other major players in the market. However, it is also important to know the smaller niche social media sites that have specialised features and content and learn how to leverage them to get your messages out there. If you don't know where to start, it's best to consult with a Chinese social media agency like Alarice to find out your options to avoid common pitfalls and fake KOLs.