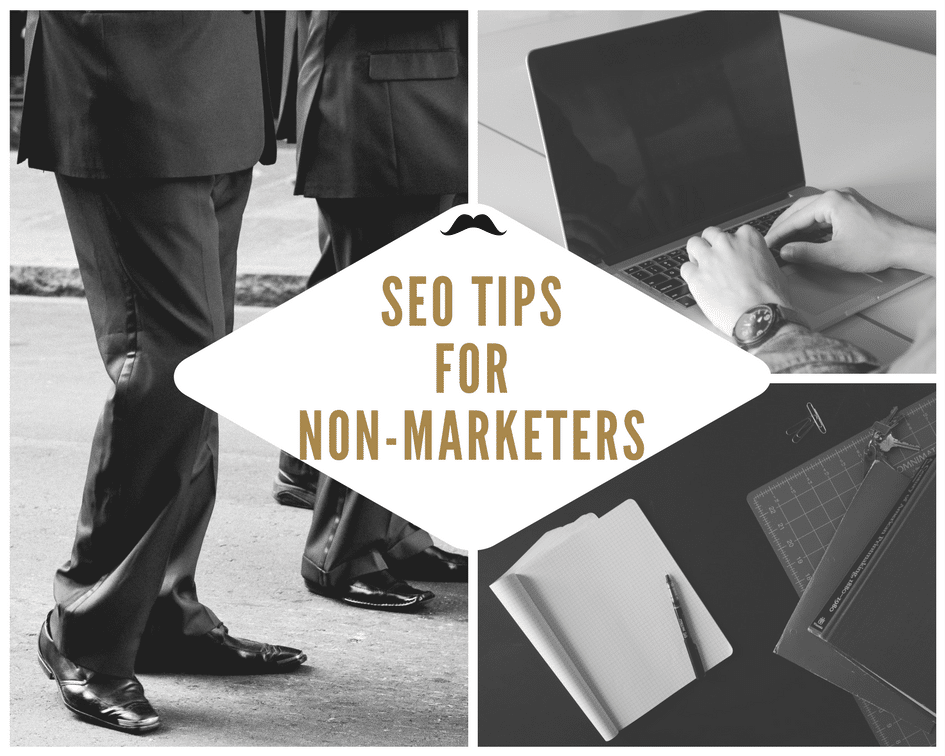 Most people without a background in digital marketing, but who want to start an online business, build traffic, present their brand, or just make some money on the side, keep reading SEO tips but fear the term itself. However, it doesn't need to be anything complicated. The basic principles of search engine optimization are something any non-marketer, who also lacks tech-savviness, can easily understand and implement.
Why would you invest time in this yourself? Either because you want to up your game and know what you're doing exactly, because you're truly invested in this and want to do it on your own, or simply because you're on a budget and hiring an SEO expert or paying for ads on different platforms isn't an option.
It's okay not to be a marketing guru, you can still optimize your site. By following the SEO tips below, you'll get results even if you don't know how to actually distribute your content and lack the resources the competition has:
1) Use the help of the right tools.
The right tools and softwares can save your life. And just like there's a ton of free content on the Web on almost any topic, so are there free versions of softwares, or completely free online and mobile tools that you can use for your business.
With a simple search in your preferred search engine you can find what you're looking for. The possibilities are endless. For beginners, who only own one site, have one social media profile everywhere, don't have a team, or too many things to be monitoring, you don't need to pay for anything. You can easily use free online apps and software tools to do a plethora of things.
For a start, you can easily find a proper keyword, check out if there's demand for it, see what competitors have written on it and even check out the backlinks they've received and the social shares for that exact high-performing piece. Then you can decide whether you're able to create a more valuable article on the subject. Publishing a few of these can boost your site's ranking tremendously.
Most small business owners prefer to automate as many aspects of the work as they can. Use social media automation tools to schedule posts, track clicks, follow back and send a welcome message, and more. There are also services that offer a single dashboard for all of the major social networks you've joined, so that you can plan out what you'll be posting a week or even month in advance and prepare it without the usual hassle and time invested.
Your site might often have errors that aren't visible, but which are hurting your performance and ranking. That's why you should take advantage of online platforms that check for broken links, or who provide extensive reports on what you can do to speed up your digital empire.
Get your hands on at least one tool for analytics too, to get to know your traffic, track what your visitors are doing and know what works and what doesn't.
2) Take content marketing to the next level.
The main purpose of SEO is to make your website appealing to the major search engines. If you do that, you'll receive organic traffic from the exact people looking for what you're offering, which increases your chances of conversion.
To get their attention, you need quality content, you know that pretty well. You also need to update the blog on your site regularly, and with multiple types of content, not just text. While content marketing is often considered the king, still a huge percentage of companies are neglecting this aspect and aren't investing enough time and resources into creating more content, optimizing old pieces, and repurposing existing ones.
Here are some SEO tips regarding your content creation process:
Have a purpose for each piece. – Optimize it for a keyword but also have in mind the reader and use their language.
Watch your on-page optimization. – Make sure your title is catchy, but also contains the main keyword you want this piece to rank for. Remove unnecessary words from the URL and leave only the main ones, that say what the post or page is about. Include a meta description of no more than 160 characters. Add headings often to make the content easier to read, and to organize it better on the page. Upload images to make it more appealing, and optimize them too by adding alt text.
Focus on long-form content. – Short pieces simply can't provide enough value, and don't have enough keywords and related terms inside their body to be able to outrank a competitor.
Add internal and external quality links. – The Internet is all about linking. Now, because your whole site centers around one or a few topics in a certain field, most of your posts will be related. Make sure to include a link or two to a previous piece on your platform when you're publishing a new one. And to make it even more loaded with information and good in the eyes of search engines, link to external quality sources. You can do that when including researches or stats, or simply offer further reading to your visitors.
Format for easy reading. – Back in the days that wasn't too important, but now it's all about the end user and what their experience is like on the site they've stumbled upon. Today people don't really have the time to read (especially with so much new information coming out every minute), so they skim. To help them do that, one of the best SEO tips you can follow is to use bold and italics for the most important points, to break the text down into shorter paragraphs and with headings and/or images (each must share no more than one idea), and to use lists and bullet points.
Plan your content for weeks in advance with a content calendar. – You can find free templates for that online, but can also simply do it yourself. Your content can be structured around a certain theme every month. Or if you're producing different types of it, let each have a specific day of the week, and create a draft of what you'll include in each piece for the next few weeks. This way you'll never run out of ideas, and won't be left behind or leave readers without anything fresh.
3) Experiment with audio and video.
With so many free tools and platforms available, it's now usually free and easy even for non-tech-savvy people to start producing audio – a podcast, for example – and video. These will then appear on other websites, and lead to more exposure and backlinks to sites, so they will be a good addition to your SEO strategy.
As someone trying to make profits in the digital world, you need to always be testing new things and giving your visitors more content in innovative ways. So many small business owners and freelancers stay away from the video, as it's something they aren't comfortable with. But people consume this type of content faster and more easily, so it's becoming the preferred medium. By not giving it a chance, you're missing out on potential visitors and fans.
4) Optimize for mobile.
Did you know that in 2018 more people are browsing from mobile rather than from a desktop? That's why major search engines are taking mobile optimization more and more seriously, so sites that are mobile-friendly are benefiting, while the rest see lower rankings.
All the other SEO tips won't make a difference, if your website doesn't look good and is easy to use on any mobile device. Luckily, that too can happen quite easily. If you're using a content management system, you can simply install a plugin that will provide a mobile version of your site depending on what device the end user prefers.
5) Get good hosting.
A good hosting provider is another key element of a well-optimized website. You need it to make sure your site loads fast and there won't be any down time. So while there are many companies offering you cheap prices, think this through, ask around, see what the sites you admire are hosted on, and then make your choice knowing it's a trusted provider.
6) Constantly tracking and tweaking.
Monitoring every aspect of the site and how each element performs is another one of the crucial SEO tips. Making small changes weekly, then seeing how this turns out should become a habit of yours.
Remember, SEO is a long-term strategy, not a quick win. Stay up to date with the latest trends, as things are constantly changing in the digital world. Set aside an hour or two in the end of each week to see how new things you're doing are going, and whether it's worth pursuing this direction. Be okay with pivoting: the end vision remains the same but you can often change the means depending on what's showing results and what simply isn't effective.
You don't need a team, a big budget, or a degree in Digital Marketing, in order to optimize your site better and convert visitors into leads.
Following the SEO tips above should be enough to help you get your business off the ground, and go from there.