According to some, David Bowie wrote his 70s hit "Golden Years" for Elvis Presley.
It was a dip into the soul train genre and written for a film.
But the lyrics of the song are very poignant for anyone entering their Golden Years.
Your Golden Years are when you're in your 60s, as a person you're still pretty good and healthy, and you're looking forward to your first years of retirement and being a senior.
Unfortunately, not long into these Golden Years, you could start to feel some significant changes in your capabilities and body.
Luckily for you, there are lots of things you can do to keep enjoying your old age for as long as possible.
Here are some tips you should follow if you want to enjoy your Golden Years and aging to the max.
Take on Purposeful Activities
Purposeful activity means different things to different people.
However, in essence, it's an activity in which you're an active, voluntary participant and is directed toward a specific goal.
Seniors should consider volunteering.
You might have a cause or mission you care about.
Up until now, you might have been too busy to get involved in any kind of charitable service.
However, now you've got all the time in the world to help make the world a better place and give you purpose.
If you love animals, why not become a volunteer at your local animal shelter?
Do you enjoy helping kids learn?
Sign up at your local school to read to the children or find out about becoming a mentor.
If you look around your community, there will be lots of opportunities for you to share your skills, talent, and energy, and show how much you care.
Find New Interests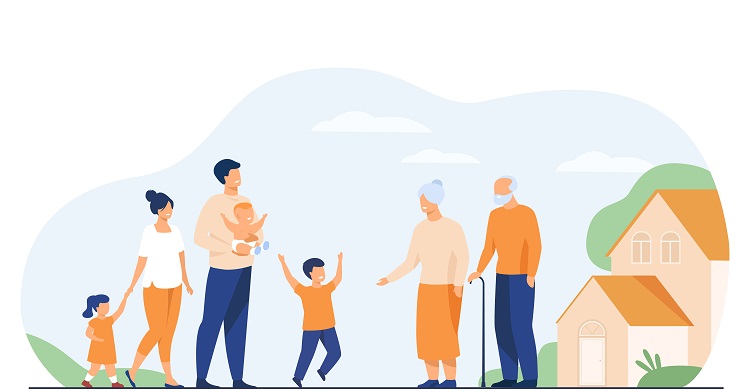 You might want to consider learning something new.
The learning journey doesn't end when you leave school or stop working.
It continues throughout adulthood.
When you strive to learn new things, it will help your brain stay supple and improve your overall outlook on life.
It's not uncommon for retirees to head back to school.
It might be to learn a new language, get a high-level qualification in a subject that interests them, or learn a new skill.
It's never too late, and you're never too old to expand your horizons and your mind.
You never know. You might discover a "second career" at the same time.
Maintain Your Social Connections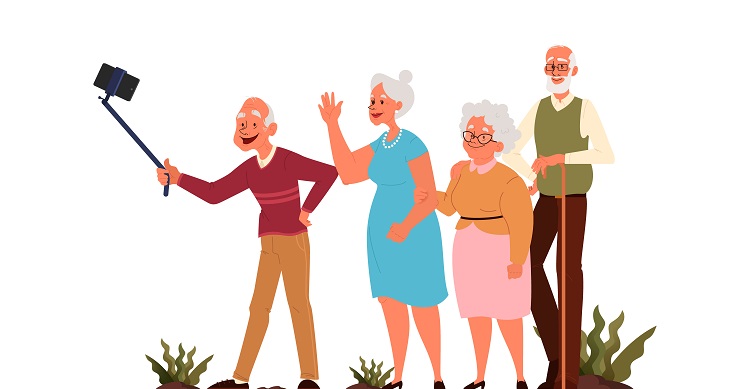 Depression, loneliness, and isolation can be a problem when you're an older adult, so keep in contact with loved ones, friends, and family members.
It's easy to think that people don't care, so get out more and visit them or arrange to meet somewhere new.
It's not too late to make new connections, either.
There are plenty of groups you can join and try out some exciting activities.
Some groups go hiking, play games, take in movies, and do many other things.
There are even groups where people just sit around and chat over a cup of coffee.
Why not reach out to an old acquaintance and spark up an old friendship?
Shoot a Facebook message to someone on your list, give them a call, or send them a text and invite them on an outing or just out for lunch.
When you maintain social connections, it's good for your body and mind and keeps you active and engaged.
Keep Your Body and Mind Active
As the years pass, you're going to experience much change in how your body and mind work.
For example, there is a significant risk of cognitive impairment, and your body won't be able to do what it did when you were younger.
You can do lots of things to reduce the risks and keep your body supple, but they all revolve around keeping yourself active.
Your body needs exercise, and your mind does too.
Here are a few suggestions on what you can do:
Do crossword puzzles or similar puzzles that involve words
Find a mind games app that
Power walk or go for a jog
Enjoy a swim
Play trivia games
If you can keep your mind and body active, you'll delay the onset of many of the issues associated with being a senior and reduce the risk of mental health problems.
Pay Less and Enjoy More
When you reach your golden age, your income and how you spend your money will change.
There are things you won't be paying for, such as workday lunches, work clothing, and fuel.
You'll also be relying on your savings and possibly Social Security payments.
Creating a budget will help ensure your savings last and spend your money wisely.
There are ways you can cut back on your expenditure without impacting your quality of life.
It might mean you have to sell your large home and get somewhere smaller, which isn't so bad.
It means you'll be able to treat yourself to a luxury car or bucket list trip while staying financially secure.
As a senior, there are also many concessions and discounts available to make things such as entertainment and travel more affordable.
$1,000,000 in the bank isn't the fantasy. The fantasy is the lifestyle of complete freedom it supposedly allows. – Tim Ferriss
Pursue Your Dreams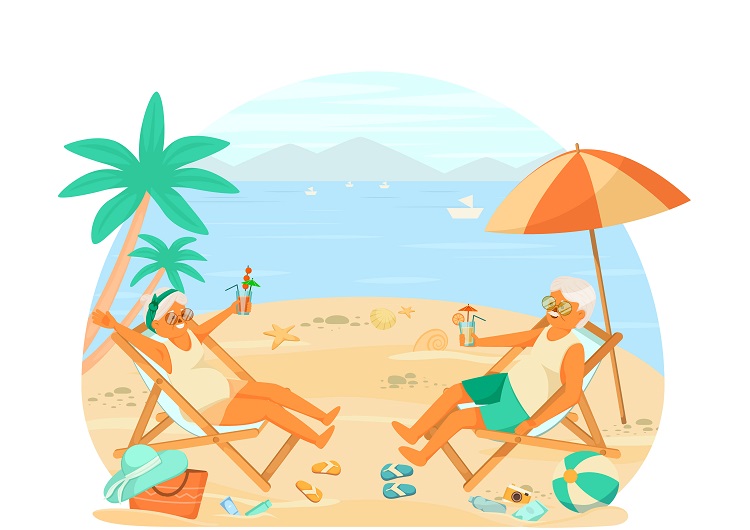 There's a risk of feeling stuck in a rut, so try something different.
Are there any far-off destinations you've always dreamed of visiting?
Now you've got more spare time and possibly more disposable income, and it's time to explore the world and all its glory.
Give Thanks
At the end of the day, what you do in your retirement is all down to you.
Everyone will be different, but however you look at your golden years, remember to give thanks for your health, wellness, wisdom, and happiness.
Look at where you are today and remember the journey.
Your gold years should live up to the hype if you give it your best shot.
You never know what's around the corner, so try to keep an open mind and roll with the tide.
Hopefully, your golden years will last longer than a decade.
You might be interested to check those related posts as well:
Final Thoughts
The secret to aging well includes staying active and treating yourself well.
You have to exercise your mind and body regularly, keep in touch with people who are important to you, expand your horizons, and spend wisely.