Pictures are easily perceived by consumers due to their illustrative nature and ability to incite an emotional response. Utilizing appealing visuals, designers convey business values and increase brand awareness.
Large companies prefer to use unique, self-produced photos to promote their products and services. However, small businesses and start-ups frequently don't have the resources to hire professional photographers or arrange photoshoots. Stock photography can be a good solution if you face the challenge of finding visuals for your commercial projects. Read this article to learn how to choose stock pictures for websites to ensure positive marketing results.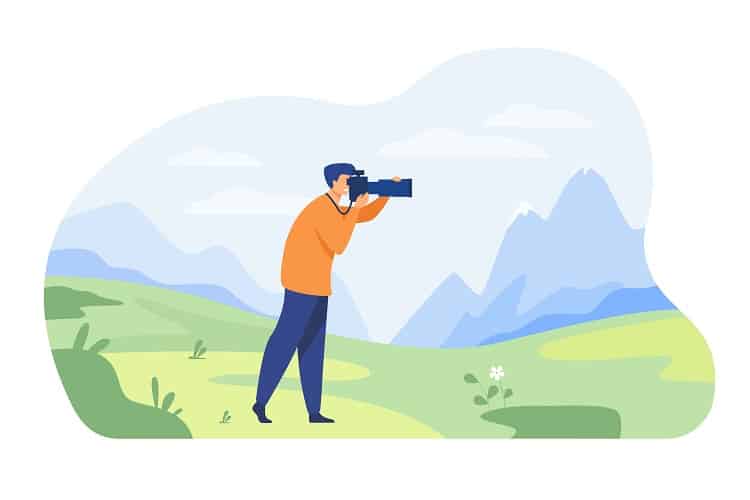 How to correctly choose stock images for websites
Professional designers pay special attention to visual narratives represented in their projects. Such minor details as colors, perspective, composition, and emotional response can attract or push your customers away. When browsing stock content libraries, you should carefully select visuals for your website. This process frequently takes time, but results in finding design materials that work well for your business.
#1 Search for high-resolution images
Low-resolution visuals can be an issue for creators developing web designs, since poor-quality pictures are often pixelated and look like unclear color spots. Modern users avoid spending time on object identification and understanding vague brand messages. Moreover, low-resolution pictures are poorly displayed on small screens. You can lose a large proportion of your target audience, since more than 50% of internet traffic comes from smartphones.
Stock content marketplaces provide users with advanced file-sorting options. When downloading pictures from these platforms, you can choose a preferable resolution and file format, e.g., JPEG or PNG.
#2 Ensure pictures reflect your brand
Each brand should deliver unique values to its customers. For example, some companies focus on eco-friendliness, while others strive to present innovation or luxury. You can visually highlight your principles and customer-oriented approach using images that reflect your brand and values. Just think about what narratives can be associated with your business and use pictures that utilize your corporate color palette.
Moreover, consumers appreciate sincerity in brand communications, so it's imperative to choose images that convey honesty. Don't use unrealistic visuals, depicting people in unnatural poses and with tight-lipped smiles. Looking at these photos, users can sense that they aren't authentic.
#3 Study license terms
Some pictures are prohibited to use for commercial purposes. The terms depend on the license type, which can be free or paid.
The most common free licenses are the following:
CC attribution—requires author attribution when using pictures for personal or commercial purposes.
CC Attribution-ShareAlike—needs author attribution if an image is used in a business project, and requires an indication if the original picture was changed.
CC Attribution-NoDerivs—prohibits manipulating and changing picture elements and requires author attribution when used commercially.
CC Attribution-NonCommercial—allows using a picture for personal purposes, but not for business promotions. This license type also requires author attribution.
Source attribution is necessary for a free Creative Commons license, which is not always suitable for businesses. To use images for web promotions without crediting, you can buy content under paid licenses.
Royalty-Free—provides buyers with the right to use a specific purchased visual for multiple projects. With a Royalty-Free License, you pay for content once. However, the number of copies is limited. Sometimes, royalty-free content is available for free and requires attribution when used commercially.
Extended—delivers buyers the same terms as a Royalty-Free License and requires a one-time payment, while the number of copies isn't limited.
Editorial—allows using content only for illustrative purposes. For example, in magazines or online editorial publications. Pictures under the Editorial License can't be used for commercial promotions.
Rights-Managed—delivers exclusive rights for a picture and obligates a buyer to use a purchased visual in a specific project.
#4 Choose appropriate images for your target audience
When launching businesses, entrepreneurs need to develop their target customer profile. Is your client a young student or an avid fisherman? Using the right stock images on your websites, you can present the values and preferences your target audience is looking for. For example, young customers appreciate bright colors and motion pictures, while it's essential for older people to feel reliability and credibility during interactions with a brand.
#5 Optimize pictures for the site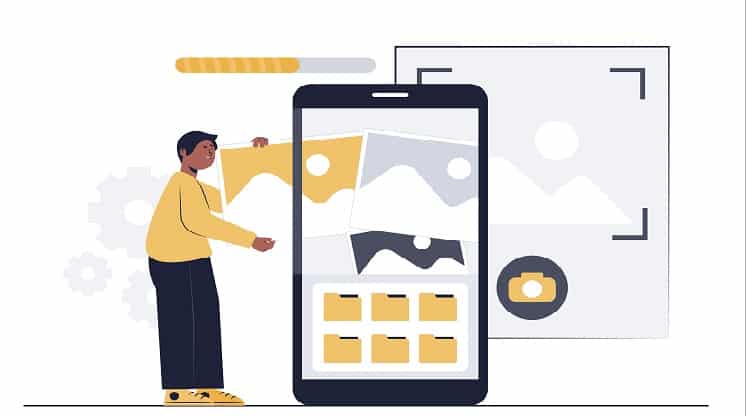 Pictures can help SEO managers optimize websites. They deliver search engines useful information about your source, for example, the context of a specific page. However, large images can slow down a website's loading speed. The reason is that each element on an online source is loaded autonomously. To decrease image size and speed up website loading, you can use lossless compression tools like TinyPNG or ILoveIMG.
It's also important to add alternative text to your pictures when adding them to your site. ALT is an attribute that describes image content, so search engines can identify the visual's usefulness to a specific user. These simple steps can help you boost your SEO ranking.
Where to download HD stock pictures for your website
Licensed images for websites are distributed by stock content marketplaces. You can find free and paid files for promoting your businesses on these platforms. Each photo stock has specific requirements for using its files. For example, some platforms require attribution, while others limit the number of possible copies made with the downloaded image. Explore usage terms in advance before downloading files.
Depositphotos.com is one of the largest international stock content marketplaces. The library features 230+ million royalty-free files, including photos, vectors, illustrations, clip art, icons, infographics, videos, and music. Files are sorted into categories dedicated to a specific topic, like business, nature, education, city landscapes, and more.
Using an advanced search filtering system, you can easily find an appropriate visual for your project. This feature allows sorting files by graphics type, orientation, date, color, location, contributor, number of people, origin, time of day, and season. When developing an integral style for your website, you can also utilize the Search by Image tool, which finds similar, licensed visuals based on your reference picture. Depositphotos offers free and premium content to its registered users. You can purchase an individual subscription, on-demand plan, or enterprise plan.
Conclusion
Stock photography can be a good solution for launching companies and start-ups, allowing them to save resources on content production. To ensure stock images suit your business goals, you should carefully choose online visuals. Browsing stock content marketplaces, you can sort files by various parameters, including free content. Each specific platform provides different usage terms, which you should study before downloading and using files.