If you are wondering how to rank your local business in Google 2023, you have to understand the basics first. Local SEO works very differently from your normal SEO campaign. These local search results change more quicker than any other search results.
Links and on-page SEO are still big factors when it comes to local search results. The only real difference between the two SEO campaigns is the types of links that you should focus on. We are going to look at some of the techniques that you can use to get better results from your local Chicago SEO campaigns.
First Things First
There is a lot of up-front work that you have to do before you start looking up links. This will ensure that your website is getting the best results possible. Having high-ranking results are very important when you are looking to rank on local listings.
In order to rank in the above listings, you need to focus less on link building. Instead, you are going to have to rely on local NAP citations, local reviews, and My Business signals.
1.) Google My Business
First off you are going to have to claim your business page on My Business which is available through Google. Once you have set it up you are going to want to include the following:
*Add a unique well-written description that includes links.
*Categorize your business correctly.
*Upload as many pictures as you can.
*Have a local Chicago phone number.
*Include your business address that is listed on your website and local directories.
*Make sure to upload a high-resolution profile and cover photograph.
*Add what hours and days you are open, if relevant
*Get real reviews from your visitors. Consider using Google Local Inventory Ads to push your products to shoppers in the area – get more info in WakeupData's Local Inventory Ads guide.
2.) NAP: Name, Address, Phone Number
Source: wtcmarketing.com
The trick to NAP is consistency. You want to make sure that you have the correct NAP across your entire website. Make sure that you use the same details and format when you mention your address on other websites.
Google and other search engines will cross-reference your NAP information. They do this to check the validity of your business. For instance, an SEO spam site is a fake business that is not going to have a physical address. This also means that it probably will not have consistent NAP information on local directory sites and Yelp. The more local citations that you can build up will help create consistent NAP information.
3.) Local Reviews
In today's world, meaningful differences between businesses are rarely rooted in price or product, but instead in customer experience. – Jay Baer
Local reviews will have an impact on local search rankings. This is something that you will want to spend a lot of time on. While
Google reviews are important there are other review sites that you should focus on too. This can include your business's Yelp page and other local Chicago directories. But Google reviews should be your top priority.
You should invite your partners to leave reviews of your business on Google. You can create a direct link to your Google Business Review page by following these simple steps:
Create your link by using a search query, that can be found here: http://www.google.com/search?q=
Add the name of your business, by going here: https://www.google.com/search?q=Online+Ownership
Add ludoCID number. This is done by going to: https://www.google.com/search?q=Online+Ownership&ludocid=1008335387778298790
Add the LRD number, by going to this site:
https://www.google.com/search?q=Online+Ownership&ludocid=1008335387778298790#lrd=0x48779c81837d1067:0xdefe53b15afb33a635
Once you are happy with your results you can use the whole URL. For a shorter URL, you can go to Google URL shortener. On this website, you can create a smaller URL. You can then send the link to your partners and ask them to leave a review.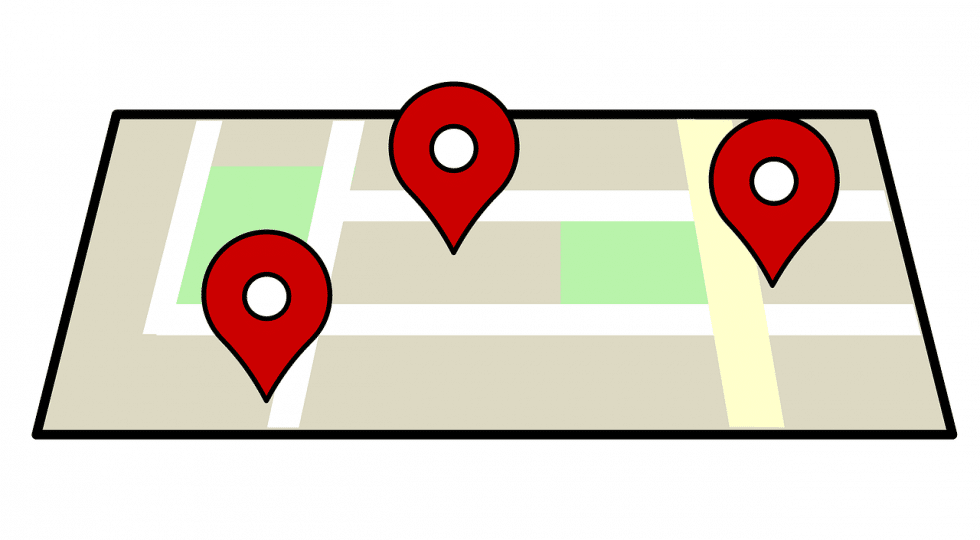 4.) Local On-Page SEO Factors
To get better On-Page SEO for local businesses you will have to resort to some old-school SEO tactics. This is evident by the fact that there is a lot of weight put on the on-page content. It is especially true when you are trying to improve your local search listings. So, you will want to make sure to get the best value out of your content. There are a lot of ways that you can do this. We have listed our favorite tips for you to try below:
1. Add your City or Region, and a relevant keyword somewhere on your landing page title tag.
2. Add your City or Region, and a relevant keyword somewhere on your landing page H1 tag.
3. Add your City or Region, and a relevant keyword somewhere on your landing page URL.
4. Add your City or Region, and a relevant keyword somewhere on your landing page content.
5. Add your City or Region, and a relevant keyword somewhere on your landing page image ALT attributes
6. Embed a Google Map with your business markers on your landing page.
7. On your "About us" page includes directions so people are able to reach your studio. a) Do this by including different starting locations b) Different modes of transportation, like a car, subway, or train.
To do this you will need to mark the directions on your Google Maps, and then connect them to the map that is on your "About us" page.
5. Local Link Building Strategies
Taking the time to build links for your local SEO campaigns is an important aspect of local search results. Many people tend to overlook this, which is why we are including a few ideas to help get you started finding local backlinks.
1. Meetup.com
This is very similar to sponsoring clubs in your area. Example of a sponsored link from Meetup Group: http://www.meetup.com/taste-of-vegan-chicagoland/sponsors/ You can search for meetups groups to offer to sponsor here: http://www.meetup.com/find
2. Regional Directories
These directories are used to provide you with information on your living area. For local businesses in Chicago, you should check out these directories.
-http://www.chicagobusinessdirectory.org
-http://www.localfirstchicago.org
-http://www.bizwebchicago.com
3. Guest posts on local blogs
Find local bloggers and ask if they will review your company (or publish a guest post on their blog). You can also offer them a complementary item. For instance, if you own a restaurant you can give them a free meal for two, or offer them a product for them to review.
You might be interested to check those related posts as well: