More and more people are looking at freelancing when they want a career change.
When you're just starting, one of the first things you need to think about is how you're going to get paid.
If you choose the right method, it'll save a lot of headaches and stress further down the line.
You can also save some money if you make the right decision.
To make the right decision, you need to have all the facts about how to pay freelancers.
This post is the answer.
Let's look at some of the most common payment methods for freelancers.
PayPal
PayPal has been a very popular freelancer payment method for quite some time now.
It started more than two decades ago, which makes it one of the oldest ways of sending and receiving money online.
PayPal specializes in electronic money transfers, and many organizations, freelancers, and websites use it as a primary means of taking payments.
For example, it is used when buying things from eBay, and it's a common method for withdrawing money on the freelance platforms Freelancer.com and Fiverr.
PayPal is available in more than 200 countries, but not all countries can receive payments, and you're only able to send them.
26 currencies are available, and payments are made by bank transfer, PayPal Debit Mastercard, or by requesting a check.
The Cost of Using Payal
Transaction fees vary depending on where your account is based.
Cross-border transactions tend to be more costly.
In the US, you pay $0.30 for each transaction plus 2.9% of the amount you receive.
For non-US transactions, the fee is 4.4% plus a fixed fee percentage depending on the country.
Pros
Clients can send you payments by using your email address
PayPal is recognized around the world and is widely available
It's a trusted payment method
Payments take just minutes

Cons
PayPal account fees are higher than many other options
PayPal can put a hold on your funds for up to three weeks
PayPal may freeze your account without notice
There are more protections for purchasers than for sellers
Google Pay
Google Pay is a replacement for Google Wallet.
You can send and receive payments for free, using your mobile or a desktop device.
When your clients send you money, they only need to use a phone number or email address.
When you create an account, you're given a PIN that you use to manage your transactions.
The processing time for Google Pay payments can be as long as 10 days.
Google Pay is accepted in more than 30 countries.
It is also available on smartwatches that support Google Pay for the US, Australia, Canada, Germany, France, Poland, Italy, Spain, the United Kingdom, and Russia.
Payments can be made using more than 10 currencies.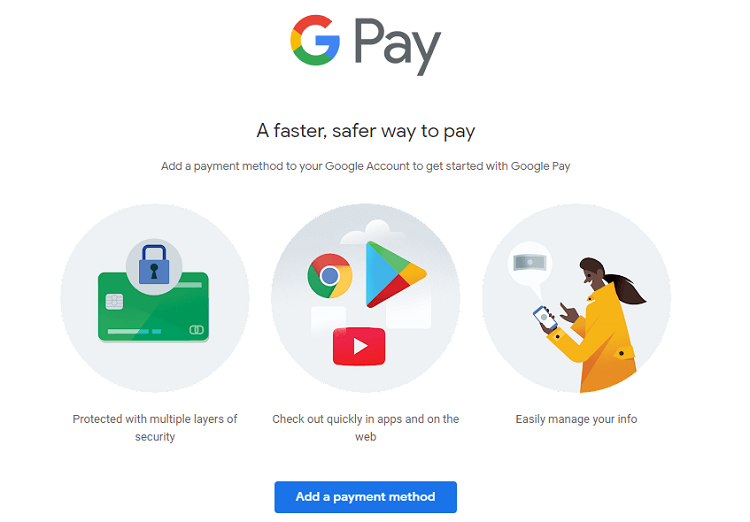 The Cost of Using Google Pay
You pay no fees for debit card payments and bank transfers.
However, there is a 2.9% fee for credit cards.
Pros
Easily integrated with other Google services
Provides analytics for affinity, engagement, and traffic related to your brand
You can claim money via SMS, request a link
Cons
Payments take longer than a week to process
Wire Transfers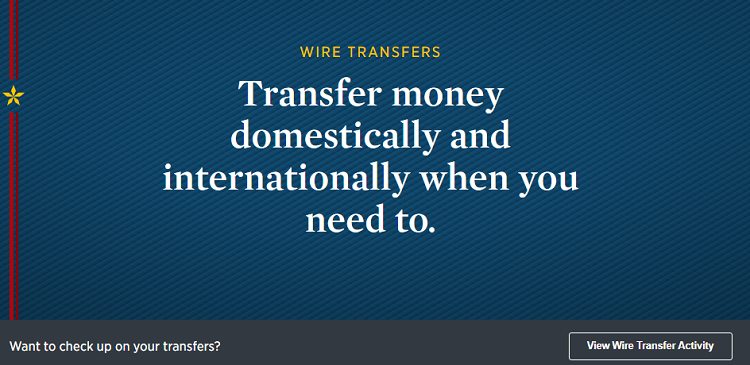 With a wire transfer, funds are moved directly from one bank account to another.
It's not the most common of methods, but you may end up with clients who prefer to pay in this way.
The Cost of Using Wire Transfers
If you're in the US, you pay $25 for a domestic transfer and $43 for an international one.
When you receive funds, you may have to pay an additional fee of between $8 and $10.
Pros
Available Internationally
Very secure payment method
Processing is fast
Cons
Wire transfers can be expensive
There is no recourse for clients once they've made a payment
For small projects, they're not an economically viable option
Escrow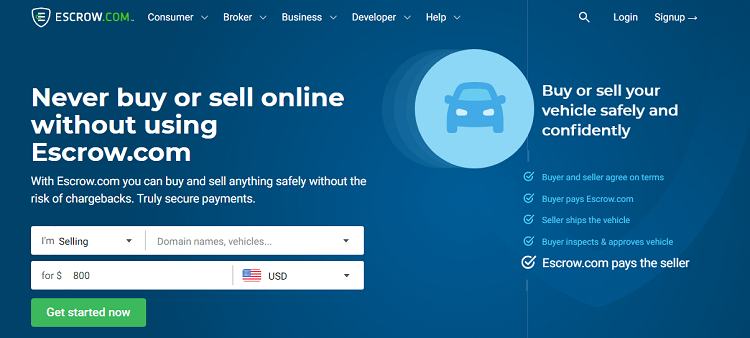 Escrow is an online payment platform that your clients can use to hold funds.
When your clients are satisfied with the work you've done, you'll be able to collect the funds.
Processing times for checks and money orders are ten business days.
Escrow is available in most countries, however, there are some exceptions.
These are Cuba, Belarus, Iran, Iraq, Nigeria, Moldova, Sudan, North Korea, Zimbabwe, and Sudan.
Available currencies are quite limited.
For credit cards and PayPal, only USD is available.
For wire transfers, you can use USD, EUR, GBP, and AUD.
The Cost of Using Escrow
Escrow fees vary depending on the amount you want to transfer.
For amounts up to $5,000, there is a 3.25% charge of the processed amount, or 6.5% plus 3.05%.
For amounts between $5,000 and $25,000, the fee is $162.50 plus 0.26%.
For amounts of more than $25,000, the charge is 0.89% or 1.78% of the total amount.
Pros
Offers cross-border payments
The buyer pays the Escrow fees
Price negotiation is possible using the "Make Offer" button
Cons
Fees are high
Currencies are limited
Stripe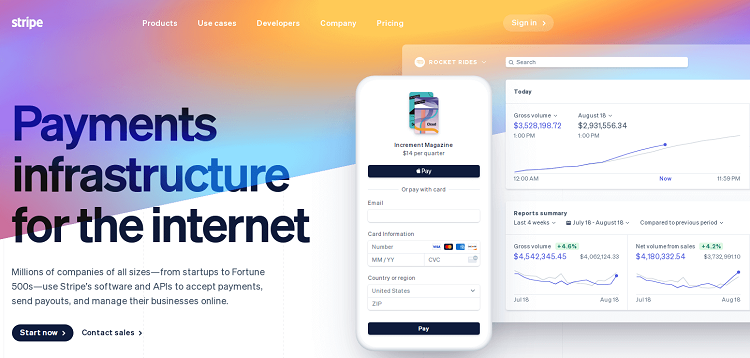 Stripe has become very popular for anyone looking for a PayPal alternative.
The main downside is that it's not available in very many countries.
It's relatively new as well, which might put some people off using it.
The primary purpose of Stripe is to accept payments from clients, with less focus on any kind of money transfer services.
On the plus side, the fees are lower, it's easy to use, and you can integrate it into popular WordPress eCommerce platforms such as Shopify and WooCommerce.
It's also possible to create simple forms for collecting payments via Stripe.
The Cost of Using Stripe
This PayPal competitor's fees vary, depending on your location.
For example, in the United States, there is a fixed 2.9% + 30¢ for successful credit card charges.
Pros
Some of the lowest fees
You can receive payments daily thanks to the two-day rolling payout schedule
No minimum withdrawal amount
Cons
It's a reasonably new brand so it lacks the reputation and trust of more established payment methods
Only accepted in 26 countries so far
Disputed payments incur a $15 fee which is refunded when the client loses the dispute
Moneygram

Moneygram is a money transfer company you can use for domestic and international transfers.
The processing time for payments is an impressive 24 hours.
Payments can be made in over 200 countries and there are over 45 currencies available.
Payment methods include cash pickup, bank transfer, debit card, mobile wallet account, and home delivery.
The Cost of Using Moneygram
Fees depend on the country, the transaction amount, and the payment method.
For example, online bank transactions cost $11.
For debit card transactions of between $50 and $900, the fee is $49.99.
For debit card transactions over $900, the fee is 2% of the transfer amount.
Pros
You can track transfers from send-off to delivery
You don't have to link an official bank account
Payments can be made online or via an agent
Cons
Skrill used to be known as Moneybookers.
It's an online payment processor you can use for making international money transfers.
One of its outstanding features is the low cost.
There are two parts to the payment process.
The Skrill review team first has to approve the transfer, which can take up to three days.
Then you have to wait up to 24 hours before the payment is transferred to your account.
The Cost of Using Skrill
You are charged 9% of the amount sent, but no more than 20 Euros or the equivalent currency.
In addition, you have to pay a foreign currency conversion fee of 3.99% for Skrill's exchange rate.
Skrill is accepted globally, except for a handful of countries.
Over 15 currencies can be used for making payments, which are made using bank transfers, credit or debit cards, and digital wallets.
Pros
Email transactions are possible
Improved fraud management
Over 80 direct bank connections and 20 local payment methods
Cons
Verification can take a long time
Customer service is limited
Western Union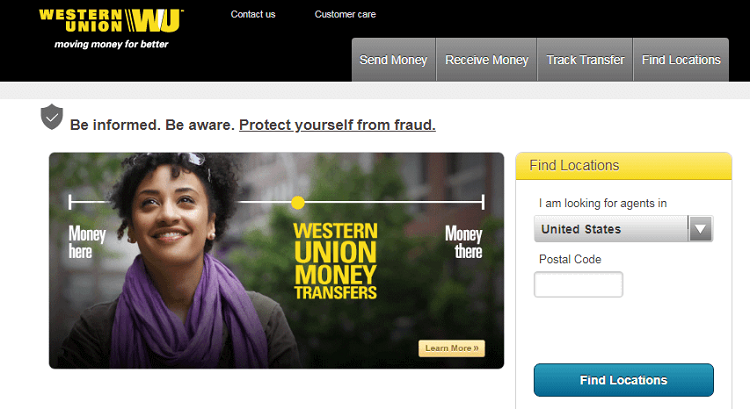 Western Union is a company that offers money transfer services both online and from more than 500,000 worldwide locations.
The processing time for Western Union payments is between 2-5 business days.
You can use Western Union for making payments in over 200 countries, and over 140 currencies are available.
Payment methods include cash pickup, bank transfer, credit or debit card, over the phone, in person, or via the Western Union website.
The Cost of Using Western Union
Domestic transfers incur a transaction fee of $5.
If the transaction is done via an online bank account, the fee increases to $11.
For transactions via a debit or credit card, the transaction fee can be as much as $49.99.
Pros
Uses advanced encryption technology
There's a backup for recipients who haven't disclosed their ID
Special ways for the military and students to receive money
Cons
Lack of transparency
Fees are high
It used to be known as Transferwise, but now it's just Wise.
Your clients can use this method to pay you directly in your local currency.
Your clients are charged for the payment, and it's sent to your bank account as a local transfer.
Wise is accepted in many countries, and payments can be made in several currencies.
Wise uses the same exchange rate you see on Google or XE when currency exchange is involved in any transaction.
This is a bonus because you can calculate how much you'll receive, and it saves you money in currency exchange.
The only real downside is that it's impossible to send business payments in some countries.
Before you request payment from your clients, it's best to check the country page for pricing and business payment status.
The Cost of Using Wise
Wise fees vary depending on the countries, currencies, and amounts involved.
To give you an idea, a transfer from GBP to USD will cost 0.4% + £0.80 flat processing fee.
Pros
You get a personalized Wise card for payments and ATM withdrawals
You can manage your account via the mobile app or website
Fees are very low
Cons
Payment processing times can occasionally be on the slow side
Only 20+ currencies are available
Payoneer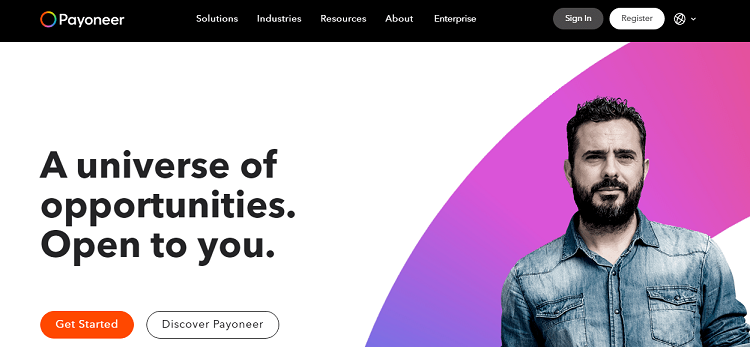 Payoneer is a popular digital online bank.
Many blog owners and freelancers use it because you can send and receive payments from anywhere in the world.
You can complete transactions with just one click and can even get a small line of credit if you're a new customer.
You can't integrate Payoneer directly into your eCommerce or membership website, but you can ask clients to send payments via Payoneer.
Withdrawing money from your Payoneer account is easy wherever you are in the world.
New customers are issued with a branded debit card you can use at any ATM.
The Cost of Using Payoneer
The main disadvantage of using Payoneer is that the charges are pretty high compared to any other payment solution.
For example, if you accept credit card payments from your clients, you'll pay 3% of the transaction amount in charges.
A local bank transfer in the same currency will cost $1.50.
When you withdraw an amount in another currency account, you pay 2% of the transaction amount.
Pros
Available in 150 different currencies
Available in more than 200 countries
Payments received from other Payoneer customers are free in USD, GBP, EUR, and JPY
Payments are relatively quick
Cons
It can cost up to 2% when withdrawing money made in a foreign currency into your local bank account
Prepaid MasterCard has ridiculous fees
Transferring money to a local account can take several days
Revolut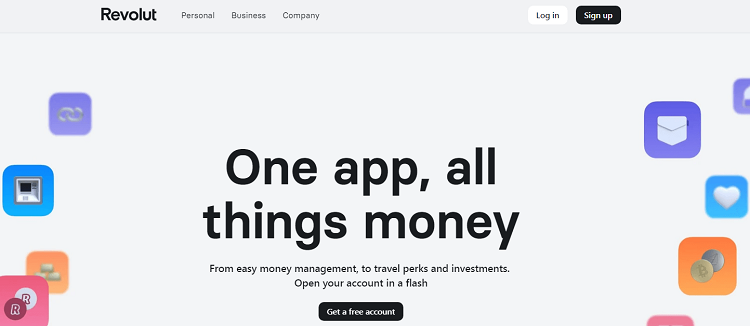 Revolut is a popular international payment platform.
It's easy to use and has a wealth of impressive features.
You can buy goods and services using a Revolut card and also get access to cryptocurrency trading and virtual cards.
It takes just a few minutes to transfer money from one Revolut account to another.
Once you've signed up for an account, you'll receive a Visa or Mastercard virtual card or prepaid debit card.
Revolut also provides a sort code and an account number, much like a traditional bank account.
You can fund your account via Apple Pay, bank transfer, standard credit or debit cards, and Google Pay.
The Cost of Using Revolut
It's free to open a Revolut account, but if you want more functionality, you might want a Premium ($6.99/month) or Metal ($12.99) subscription account.
Transfers for the same currency and mid-market exchange rates are free.
But there is a 0.5% markup on weekends.
Pros
Virtual cards and crypto trading
You can hold up to 29 currencies in the same account
Free ATMs
Transparent exchange rates
Cons
You may find your account frozen for security reasons
Poor customer support
Best Payment Methods for Freelancers according to Reddit:
PayPal is the easiest choice for me because my clients are located in different countries. With just my email address, I can receive payments, and most people already have a PayPal account.
You might be interested to check those related posts as well:
FAQs
1. Which payment method is best for freelancers?
The best payment method for freelancers is usually an electronic payment system such as PayPal or Venmo. These provide a secure and convenient way to get paid quickly, without the hassle of dealing with checks or cash. Electronic payment systems also allow freelancers to keep track of their income and expenses more easily.
2. What is the safest way to pay freelancers?
The safest way to pay freelancers is to use a payment processor, such as PayPal, Stripe, or Apple Pay. These services provide an extra layer of security for both parties, as the freelancer is paid securely and the client's payment information is protected.
Additionally, these services often offer dispute resolution in case of any issues.
3. How do I pay someone as a freelancer?
Depending on the agreement between you and the freelancer, payment options can include cash, check, credit card, PayPal, or bank transfer.
Final Thoughts
If you choose the wrong freelance payment method, you could end up paying unnecessary fees, experience lengthy delays, and increase the risk of not getting paid for your work.
Many of the advantages and disadvantages of the methods in our list vary, depending on your location and the currency you're getting paid with.
Now you've got a few payment options to choose from, it's time for you to decide how to get paid as a freelancer.