Instagram is among the most used social media platforms, with more than 1.393 billion monthly active users, and it's used by people who prefer to express themselves with pictures rather than words.
But what happens when you face a problem with the app and Instagram says: "Instagram Not Working"?
Well, look no further for answers because, from this article, you'll learn 10 ways to get your Instagram account up and running again.
So, let's begin!
Check If Instagram Is Down
The Instagram app has a reliable network, rarely experiencing any errors.
Still, you can always check Instagram's network status at DownDetector, where you can type Instagram in the search box and see if there's a problem.
If that's the case, there's nothing much you can do except wait for the professional team to fix Instagram for you. Unless you got banned on Instagram.
Try Logging Out And Logging Back In
Is your Instagram broken?
You can try logging out from your Instagram app and logging in again.
To do this, try the following step by step approach:
Go to your profile in the Instagram app and tap on the three-bar icon on the right corner
Select Settings from the menu, and
Scroll down and select the option to log out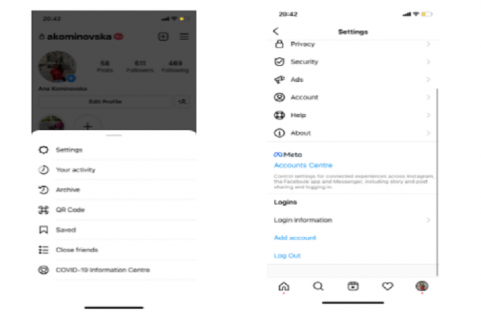 Once logged out, click on Instagram to try and log in again and see if the app operates fine.
Check for Updates
Using an outdated version of Instagram doesn't often cause a problem, but sometimes, this can be the source of some issues with the app, so it's time to update if you want to fix Instagram.
It might also help to update your phone, or you can try updating the browser you're using if you're trying to use Instagram from your computer.
Restart Your Phone
It may sound too simple to be a solution, but for some reason, something as easy as restarting the phone can usually get everything back in working order when your screen freezes on your Instagram feed or the Instagram app crashes.
When you restart your smartphone, it clears any software glitches occurring on the device and in certain apps, and it helps you clear the internal memory of your phone.
If restarting your device doesn't help you, and you're still wondering why is Instagram not working, move down the list for more answers.

Try It In A Browser
When the Instagram app is not operating properly, you can always try to open Instagram in a web browser and check if it's loading okay or not.
If Instagram is not loading properly, the problem may not be at your end.
Enable Your Permissions
While installing the Instagram app, it asks for your permission to access the camera, microphone, photos, etc.
If you disable the app to access any of these items on your phone, it won't work properly.
To enable permission for Instagram on your Android Device, follow these steps:
Go to app "Settings".
Then head to Apps & Notification.
Tap on Instagram and enable permission.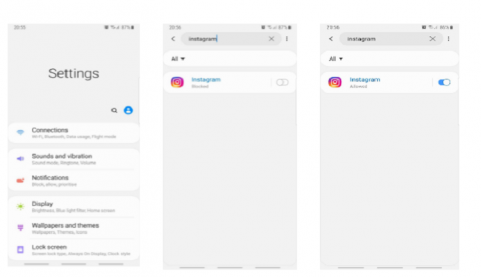 To enable permission for Instagram on iOS, here's what to do:
Open Setting.
Find the Instagram app icon in the list of apps you have on your phone and tap on it.
Make sure that you've enabled the necessary app permissions.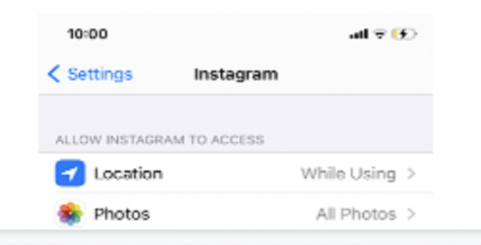 Uninstall And Reinstall Instagram
Another way to make the Instagram problems disappear is to uninstall and reinstall the app.
So, uninstall the Instagram app like you would uninstall any other app.
Then, restart the phone and open Google Play Store to install the app again if you own an Android phone and App Store for iPhone.
Check if everything works okay now.
If not, continue reading for more ways to fix your Instagram app.
Turn Off VPN
Is your Instagram not working while using a VPN?
If the answer is yes, turn off the VPN and reopen the Instagram app.
Using a VPN service lets you browse blocked content on Instagram in your country, but it could also be the reason your Instagram app is not working.
Clear App Data And Cache
Is your Instagram not working on your phone, but it operates fine for other people, or can you only access Instagram in a browser?
It sounds like you might have a problem with your cache.
If you are an Android user, you can clear the cache, and here's how to do that:
Go to The "Settings" app.
Go to Apps & Notifications.
Go to the list of apps, and Instagram should be there.
Tap Storage & cache
Tap Clear Instagram cache.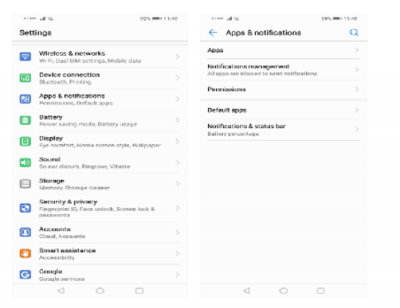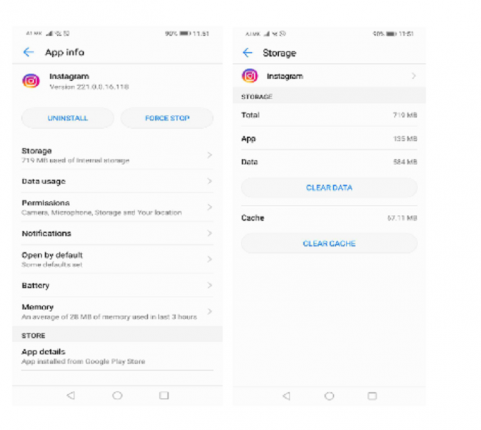 Is your Instagram not working on your iPhone?
If you're an iPhone user, there's no way to clear the cache without uninstalling the app, so do that, uninstall Instagram from your iPhone, and then reinstall it from the App Store, and you're done.
Report The Problem
Although many of the solutions mentioned above are proven to work, there are times when the problem you are having doesn't get fixed, and there's nothing you can do except report it.
To do that, check Instagram's help center or report the problem you are having.
Go to the Instagram app and tap your account avatar in the lower-right corner, right next to Instagram notifications and activity.
Tap the three-bar icon at the top right and go to Settings
Tap Help.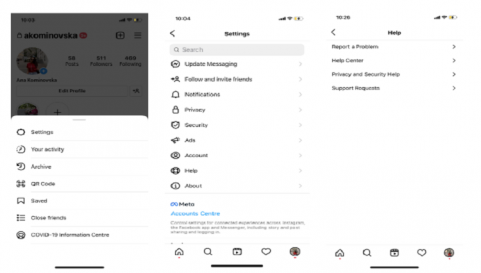 Here in the Help Center, you can file a report of the problem you're having or read Instagram's help and Instagram support articles that might help you find a solution.
Make sure you give a thorough report about the issue you're facing, the type of device you're using, and what you were doing that might have caused the issue and the social media platform to stop working.
You might be interested to check those related posts as well:
Conclusion
Hopefully, one of the solutions in this article should help you fix Instagram, solve any issue you are facing, and finally, get this fun social media app up and running again.
Are you an Instagram user?
Have you ever wondered, " Why won't my Instagram work?" or "Why is my Instagram not loading?" or was your Instagram ever down?
Thanks for reading!