Google has been the best Internet search engine for a decade, and this statement can hardly be disputed.
Statistics show that Google dominates the world as no other company does. It also owns a wide range of services and products, as well as its own browser and operating system.
In addition, Google's revenues are growing faster than those of any other company in the world.
In this article, we're going to run down the key Google stats and facts that will absolutely blow your mind!
General Stats About Google and Alphabet Inc 2023
Do you know what's the most mind-blowing fact about Google?
Most of the statistics are in billions! Google is currently the most visited website in the world.
Here are some key Google statistics you should know:
Google is currently the most visited website in the world.
As of 2021, 92.41% of the search engine market was controlled by Google.
As of March 2021, there were over 92 billion visits made to Google.
Alphabet Inc owns over 200 companies globally.
94.55% of Google's traffic comes from direct visits.
2.35% of Google's traffic comes from social media, and 2.22% comes from referrals.
Google Employee Statistics 2023
Have you ever dreamt of working at Google? Many people do!
If you're one of them, these Google employee statistics will be interesting to you.
It is estimated that in 2020, Google will employ over 135,301 people.
51.7% of Google's employees in the US are White, and only 3.7% are Black.
As of 2021, 42.3% of Google's US employees were Asian.
68% of Google's employees globally are male.
Google employees work at the company for an average of 3.4 years.
The average salary of a Google employee is $147,426 per year.
The most common education degree amongst Google employees is a bachelor's degree.
67% of Google's employees have at least a bachelor's degree.
20% of Google's employees majored in a business-related degree.
The average Google employee is between 20 and 30 years old.
Google User Demographics Stats 2023
Who uses Google? Well, at least 50% of the entire world's population!
Let's dive into some relevant stats about Google users.
26.9% of all traffic comes to Google from the USA.
4.86% of Google searches come from Brazil.
Over 75% of the US population uses Google as their main search engine.
Over 246 million Americans use Google.
Gen Z is the generation that spends the most time online – according to Gen Z marketing stats, even up to 10.5 hours a day.

Google Search Statistics and Facts 2023
We search everything on Google. In fact, we perform so many Google searches a day that it even became a verb!
Here are some of the most incredible Google search statistics and facts.
Over 8.5 billion searches are made on Google each day.
Over 98,000 Google searches are performed every second.
Over 63% of all Google searches are made on mobile devices.
20% of mobile Google searches are voice searches.
Google makes between 500 to 600 algorithm changes every year.
Google uses over 200 ranking factors and 10,000 ranking signals to show the most accurate search results for each query.
Google YouTube Statistics 2023
Along with Google, YouTube is also another giant website with a whopping amount of 2 billion users.
Here are some mind-blowing stats that will change how you see YouTube forever.
YouTube has approximately 2 billion active users.
It is estimated that over 51% of American adults use YouTube every day.
Globally, people watch 1 billion hours of YouTube content every day.
32% of YouTube users open YouTube several times a day.
Most YouTube users come from India (448 million).
Over 240 million people use YouTube in the USA.
9-year-old Ryan Kaji was the top YouTube earner in 2019, with a revenue of $26 million.
As of 2021, "Baby Shark Dance" by Pinkfong Kids' Songs & Stories was the most viewed YouTube video with over 8 billion views.
As of August 2022, "Baby Shark Dance" has reached 11 billion views.
"Despacito" by Luis Fonsi and Daddy Yankee was a close second with 7.3 billion views.
"Despacito" is also the most liked YouTube video, with 43.64 million likes.
Ironically, YouTube's 2018 rewind video is the most disliked video on YouTube, with over 19 million thumbs-downs.
As of August 2022, the channel with the most subscribers is T-series, with 222 million
The second channel with the most subscribers in 2022 is Pewdiepie, with 111 million.
Google Services Statistics and Facts 2023
Over 4 billion people in the world use Google.
It is estimated that Google Photos has over 1 billion active users.
Nearly 3 million apps are available on Google App Store.
Google's browser – Google Chrome – has over 69% of the market share.
Over 1.5 billion people use Gmail.
Over 2 million people have a Google Ads account.
More than 2 million companies use at least one of Google's services.
Google reviews account for 57.5% of all reviews on the internet.
Google Revenue Statistics 2023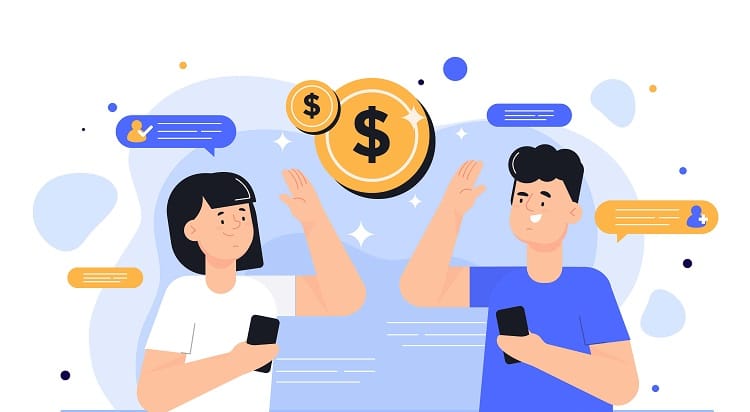 There's no doubt that Google is a giant company that makes unimaginable amounts of money – in billions of dollars.
Here are some key stats about Google's revenue.
As of 2020, Google made a whopping $146.924 billion in revenue from advertising.
Alphabet Inc is worth $840 billion.
In 2018, Alphabet's revenue was estimated at over $135 billion.
It is estimated that Alphabet's revenue increased around 19.25% between 2018 and 2019.
Google is Alphabet's top earner, followed by YouTube.
In 2020, Google made $19.772 billion from YouTube ads.
In 2020, Google made $104.06 billion from Google searches.
As of 2020, Google made $85.01 billion in revenue from the US alone and $55.37 billion from the EMEA region (Europe, Middle East, and Africa)
Alphabet spent $141.303 billion in costs and expenses in 2020.
Google Fun Facts 2023
Now it's time for some fun facts about Google!
Google has been googled over 85 million times as of July 2019.
Google is the fifth most popular Google search.
In 2020, Facebook was the most popular Google search, followed by YouTube, Amazon, and Gmail.
According to machine learning stats, Google's lung cancer detection AI can outperform six human radiologists
You might be interested to check those related posts as well:
FAQs
What percentage of Alphabet Inc is Google?
Not many people know that Alphabet Inc. is Google's parent company, with Google being, of course, their largest child company. With that said.
Google accounts for over 80% of Alphabet's revenue.
What percentage of the world uses Google?
Google is used by over 50% of the entire world's population. That's about 4.3 billion users worldwide.
How many Google searches are there in 2023 per day?
It is estimated that, as of 2023, there are over 8.5 billion Google searches performed every single day.
That's a whopping 98,379 searches per second!
Conclusion
Statistics on Google aren't everything that there is to know about the search engine giant, but they're a good place to start when it comes to getting a picture of the Internet behemoth. As you can see from these figures, Google has truly had an impact on our lives over the past decade.
Just think about what our lives looked like before Google!
Sources:
Zippia
Wall Street Zen
Review 42