There have been countless technological innovations in recent decades, but the internet has had more impact on daily life than anything else so far.
We use the world wide web to communicate with people on the other side of the world, exchange information, watch movies, listen to music, and even do our shopping.
The gateway allows us to access such a wealth of information and does so many things in your web browser.
Browsers are used by millions of people globally, but how much do you actually know about them?
Check out the following browser statistics, facts, and figures, and prepare to be amazed.
Key Browser Statistics and Facts 2023
It is estimated that over 3 billion people worldwide use Google Chrome. Up until the release of Google Chrome in 2008, the internet was dominated by browsers like Microsoft's Internet Explorer and Mozilla Firefox.
Chrome is one of only a small number of browsers that enjoys an increase in its user base year after year.
In 2019, according to Google Play, Chrome was downloaded 5 billion times.
Would you like to get paid for hacking Chrome? Sign up for the Chrome Bounty Program, and you could get paid as much as $30,000 if you discover any vulnerabilities.
Browser Usage Statistics 2023
Figures from December 2020 show that the number of mobile users exceeds desktop users when it comes to internet usage.
Between November 2020 and January 2021, United States government websites had 5.2 billion visitors, 56.6% of which used a mobile device, 47.1% used Google Chrome, and the iOS operating systems used by 35.2% of people. According to data from December 2020, just over 5% of desktop users were still using Internet Explorer.
The use of mobile browsers has increased from 31.36% in 2015 to 50.81% at the end of 2020.
Mobile Browser Statistics 2023
Chrome is the most popular browser for mobile devices, closely followed by Safari, which may have something to do with the fact that it's the default browser for iOS devices.
For tablet owners, the most popular browser for accessing the internet in December 2021 was Safari (44.57%).
Samsung's Internet Browser has been downloaded more than 1 billion times.
In 2021, mobile users spent, on average, 155 minutes using the internet, whereas desktop users only spent 37 minutes on average.

Browser Market Share Statistics 2023
Almost 7/10 people use Google Chrome, making it the most popular web browser by far.
The least popular browser is Opera.
Google Chrome owns over 67% market share of worldwide mobile browser traffic.
By the middle of June 2019, Chrome had been installed by over 5 million mobile internet users.
Google Photos stores more than 4 trillion photographs, and on a weekly basis, 28 billion videos and photos are uploaded.
The number of people using mobile internet has grown by 102 million between October 2019 and 2030.
The fastest mobile connection speed (mobile) is found in South Korea, where the speed is 121 Mbps.
Security of Browsers Statistics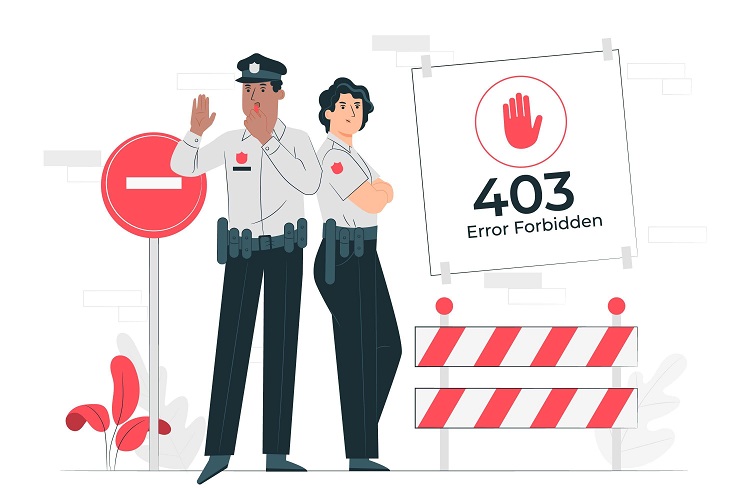 Chrome takes the safety of users very seriously and shows, on average, 250 million notices of malicious or hacked websites.
Google has a Safe Browsing service that protects over 4 billion browser users from viruses, phishing attacks, and much more.
When it comes to the issue of security updates, Chrome takes just 15 days, followed by Firefox, which takes 28 days. Internet Explorer takes 30 days, and Safari last 54 days.
The most popular browser, when it comes to blocking ads, is UC Browser, and it has over 400 million users worldwide.
Since the end of 2020, Google has detected over 1,000 malware sites and more than 40,000 phishing sites every day.
Firefox has 1873 vulnerabilities as of Jan 2021, followed by Chrome which has 1858.
Data breaches can be very costly; for example, in 2020, the average cost was $3.86 million.
In 2021, 3 billion Yahoo accounts were compromised by hackers, making it the 2nd largest breach of data in history.
You might be interested to check those related posts as well:
FAQs
How many browsers exist?
There are more than 100 browsers in existence. You'll find a list of them here.
What is the most used browser in 2022?
As of March 2022, the leading browser market share title goes to Google Chrome at 64.53%. Safari is second on the list with 18.84%, with Edge coming in at 4.05%.
Is Firefox on the decline?
Firefox has seen a continuous decline for more than a decade. It has lost 75% of the market share it once held and lost half a billion users in total.
What percentage of users increase the browser font size?
Figures for the number of people who increase the font size of their browser vary from 88% to 99%, depending on where you're getting the statistics from.
What percentage of people use browser add-ons?
The Chrome Web Store has over 137,000 extensions, but 86.3% of them have fewer than 1,000 people who use them. A mere 1.79% of the extensions have over 100,000 users.
Conclusion
At present, the web browser market is dominated by a few browsers that we all know so well, such as Google Chrome, Mozilla Firefox, Safari, UC Browser, and Samsung Internet.
While Internet Explorer is still used by a small percentage of people, it's no longer thought of as a significant player in the market. That being said, Edge could well be Microsoft's savior.
We used several different resources for compiling this interesting list of browser statistics, including:
Statista
Techjury
Backlinko
FinancesOnline
StatCounter
Its FOSS News
Stack Exchange