Amazon is known as one of the biggest eCommerce companies in the world accounting for $141.25 billion in retail product sales. However, many people don't realize they've also got control over numerous other smaller brands. These Amazon Subsidiaries are in many different niches from entertainment to health care. So what are they and what is their worth?
Amazon Subsidiaries List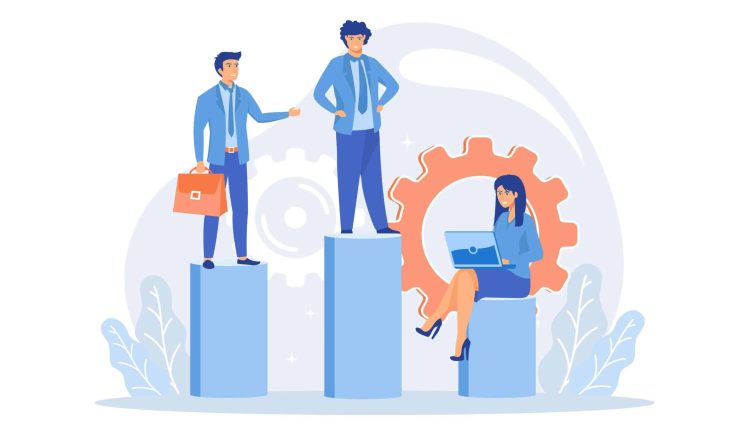 There are Amazon subsidiaries that you might know about or have seen advertised. Here are some of the most common ones for you to consider.
1. Audible
Acquired In: 2008
Acquired For: $300 million
Audible is one of the best-known Amazon subsidiaries regularly advertised on YouTuber channels. The subsidiary produces and sells audiobooks on the Amazon website. Audible was founded in 1997. After being bought by Amazon, they began to release their own science fiction stories.
2. Kiva Systems
Acquired In: 2012
Acquired For: $775 million
Kiva Systems is a failed business that developed robotics. At the time of purchase, this was the second largest acquisition investment in Amazon's history. Since then, Amazon changed its name to Amazon Robotics LLC. However, no products were sold. It is theorized that their products are used internally only, and Amazon doesn't want to share its technology.
3. Twitch Interactive
Acquired In: 2014
Acquired For: $970 million
Twitch is a live-streaming service that concentrates on game streaming and esports. Content can be watched live or on demand. It is one of the largest video streaming services and offers creators ways to earn a living. It has also been known to have more than 2.78 million concurrent viewers.
4. Souq
Acquired In: $580 million
Acquired For: 2017
Souq was once the biggest online shopping platform in the Arab world. The company was launched in 2005 in Dubai and operated in the region for numerous years. After the company was purchased by Amazon, the company changed its name and merged it with Amazon.
5. Whole Foods Market
Acquired In: 2017
Acquired For: $13.7 billion
This is an upscale supermarket chain purchased by Amazon. There are more than 500 stores in the United States, and they've opened seven stores in the United Kingdom. The supermarket chain only sells products that meet specific criteria for the food. They must be free from hydrogenated fats, artificial flavors, colors, sweeteners, and more.
6. Pillpack
Acquired In: June 2018
Acquired For: Estimated to be $753 million
Founded in 2013, Pillpack is a mail-order pharmacy. When a distributor tried to cancel their contract due to competition with another mail-order company the distributor owned, Pillpack created a publicity campaign that forced the distributor to change their mind. The company has changed its operating name a couple of times, changing to PillPack by Amazon Pharmacy in 2019.
7. Zoox
Acquired In: 2020
Acquired For: $1.2 billion
Zoox was acquired by Amazon in 2020, for more than $1.2 billion. The company develops self-driving technology.
8. MGM Holdings
Acquired In: March 2022
Acquired For: $8.45 billion
MGM is an entertainment producer, releasing famous titles like James Bond and Stargate. In 2020, MGM looked for buyers. It took more than two years for them to find a buyer, Amazon. Amazon will keep the current movie release schedule and publishing partners.
9. One Medical
Acquired In: July 2022
Acquired For: $3.9 billion
Founded in 2007, this company offers medical services in the United States. One Medical has had an interesting history, being acquired by Iora Health in 2021. However, in just 9 months, Amazon bought the company for $3.9 billion.
5 Companies You Likely Didn't Know Are Amazon Subsidiaries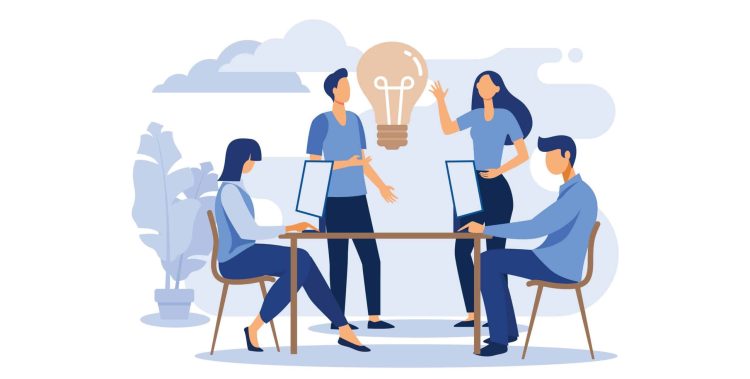 Not all companies that are Amazon subsidiaries are known. Some are owned by Amazon but are kept hidden for various reasons. Here are some of those companies.
10. IMDb
Acquired In: 1998
Acquired For: $55 million
An online database of all the movies and television shows that are available across the world. They contain casting lists, notes, trivia, and even contact information. Those looking for information about a film can normally find the information on IMDb.
11. AbeBooks
Acquired In: 2008
Acquired For: n/a
AbeBooks is a collection of seven websites that focus on selling rare and out-of-print books and other items. It used to resell from several other websites, but after it was purchased by Amazon, they canceled other deals to focus on Amazon.
12. Goodreads
Acquired In: 2013
Acquired For: n/a
Goodreads is a database and community for book authors and readers. Goodreads allows readers to find books they might be interested in and write reviews for books they've written. There are also community features, and links to the books on Amazon.
13. Ring
Acquired In: February 2018
Acquired For: $1.2 billion
Ring is a home-security firm. It provides home security products that incorporate a range of outdoor surveillance cameras and hosts an app that allows for the social sharing of captured footage. Ring has been known to share content with police forces when requested, but there are several privacy concerns with the technology.
14. Wondery
Acquired In: 2020
Acquired For: Reported for $300 million
A podcast network and publisher with numerous award-winning podcasts. It was founded in 2016 with backing from 20th Century Fox. Podcasts and the company have won several awards that have seen it gain popularity throughout the world.
LEARN HOW TO MAKE $10K PER MONTH
Get My Book For FREE (Worth $15 on AMAZON)
Other Companies Owned by Amazon
The above companies are probably the best known of all the Amazon companies, though a few of them you might not have realized were Amazon subsidiaries. Here are some of the other options, some of these weren't acquired by Amazon but were created by the company itself.
Media and Entertainment
Box Office Mojo
Box Office Mojo is an American website that tracks box office revenue. Box-office revenues are tracked in a systematic, algorithmic way. Founded in 1998, it operated independently for 10 years before it was purchased by IMDb in 2008, which was owned by Amazon by then.
Prime Video
Starting as Amazon Unbox, this is a video streaming service for films and television on demand. In 2011, the service was rebranded as Amazon Instant Video. In 2014, Amazon stated that their United Kingdom version, LoveFilm, would be folded into the service. Then the name was changed again to Amazon Video and then Prime Video.
YES Network (15% ownership)
The Yankee Entertainment and Sports (YES) Network is an American pay-to-watch sports network. Amazon owns only 15% of the network. They broadcast a wide range of sports events as well as other sports-related content. The network serves New York City and surrounding areas.
Echo
A piece of technology that is a voice-activated and smart device. This device can be installed by a homeowner and be used to play music, order items from Amazon, and even give answers to questions. There have been some issues with the device, including items being ordered by accident and confusing responses to questions.
Brilliance Publishing
Otherwise known as Brilliance Audio is an audiobook publishing company. It was founded in 1985 with 8 audio titles. The company was purchased in 2007 when it was producing one or more titles per month. The company has been revolutionizing how audiobooks can be created and published since its inception.
ComiXology
Offering digital comics. There were more than 200 million comic downloads in September 2013. There are more than 40,000 comic books and graphic novels that are available on Android, iOS, Fire OS, and Windows 8 devices. The company was bought in April 2014 by Amazon.
Freevee
An on-demand streaming service with adverts. The service was launched in January 2019, under the name of IMDb Freedive. However, it became IMDb TV just five months later. In April 2022, it was rebranded again as Freevee. The platform is free on Prime and shows ads in the middle of programs.
Graphiq
Graphiq uses artificial intelligence to create interactive data-driven infographics. The idea of the software is to provide users with information on numerous subjects without them having to search a search engine.
Kindle Direct Publishing
A publishing platform that allows authors to publish their ebooks and other books. Amazon used to have Createspace that was responsible for traditional, print-on-demand books, but this was incorporated into KDP.
University Esports
A collegiate eSports partnership that is based in Alicante, Spain. The partnership was founded in February 2020. The sponsor and help organize several eSport events across the world including in the USA, United Kingdom, Turkey, Spain, and elsewhere.
Amazon Music
Amazon launched Amazon Music in 2007, offering digital streaming and an online music store.
Amazon Publishing
Based in Seattle, Amazon Publishing offers traditional publishing routes for aspiring authors. They currently represent authors in more than 42 countries.
Amazon Studios
A film and television studio producing original content for Amazon Video Prime and other platforms.
E-Commerce
Amazon has numerous eCommerce channels that they offer products from. Some are specialized for certain products, others are extensions of the Amazon main website, like Prime.
Shopbop
Prime
Prime Now
AbeBooks
Woot
Amazon Appstore
Amazon Cash
Amazon Digital Software & Video Games
Amazon Marketplace
Amazon Pay
Book Depository
Kindle Store
1-Click
Grocery and Retail
Amazon has been part of the grocery market now for several years. They plan to open stores in the United States, the United Kingdom, and others.
Amazon Fresh
Amazon Go
Treasure Truck
Devices and Services
Amazon also sells several devices and services. Some of these, like the Amazon Fire, Kindle, and Alexa are there to connect to other services Amazon operates.
Alexa
Amazon Fire
Blink
Fire TV
Kindle
Amazon Halo
Amazon Luna
Astro
Eero
Kuiper Systems
Zoox
Health Care
Amazon operates some healthcare subsidiaries. These have been mentioned previously.
Household
Household services are often connected to other apps or services Amazon operates.
Amazon Home Services
Neighbors App
Cloud Computing
Amazon offers lots of different cloud computing services. These services include website hosting and cloud storage that can be for personal use or enterprise-level organizations.
Amazon Web Services
Mechanical Turk
Amazon Aurora
Amazon Glacier
Amazon Machine Image
Amazon Neptune
Amazon Product Advertising API
Amazon RDS
Amazon Redshift
Amazon Rekognition
Amazon Route 53
Amazon S3
Amazon SageMaker
Amazon SimpleDB
AWS Lambda
CloudFront
DynamoDB
Elastic Beanstalk
Elastic Block Store
Elastic Compute Cloud
Elastic File System
ElastiCache
Simple Notification Service
Simple Queue Service
Virtual Private Cloud
Technology
Amazon develops and sells numerous innovative technology products. They've been a pioneer in several niches including book publishing and online storage.
Amazon Drive
Annapurna Labs
Body Labs
Book Finder
CreateSpace
Digital Photography Review
Lab126
Lumberyard
Silk
Proprietary Brands
Amazon also produces several products. Some they've launched themselves like Amazon Essentials and others they bought in acquisitions.
365
Goodthreads
206 Collective
Amazon Elements
Amazon Essentials
AmazonBasics
Happy Belly
Mae
Pinzon
Presto!
Solimo
Vedaka
Wag
Wickedly Prime
Logistics
To help with their eCommerce business, Amazon has moved into the logistics area. Some of the lists below are not currently active but are in development. One example would be Amazon Prime Air which is their drone delivery service.
Amazon Business
Amazon Maritime
Amazon Prime Air
Amazon Robotics
Beijing Century Joyo Courier Services
Aetna Amazon and Subsidiaries
A set of medical and health services that are provided under the Aetna brand name with their subsidiaries. These are essential support services for many people in the US.
ActiveHealth Management
bswift
Cofinity
Meritain Health
PayFlex
Premera Blue Cross Amazon and Subsidiaries
Premera Blue Cross is another Amazon subsidiary that offers health insurance and services in the Washington area. They have a vast knowledge base on their website for customers too.
FAQs
How many subsidiaries does Amazon have?
Officially, Amazon is said to have over 40 subsidiaries under its control. However, the actual figure might be higher depending on how you define the subsidiary. Some subsidiaries can sometimes be called just another department of a larger entity.
Why does Amazon have so many subsidiaries?
Amazon uses subsidiaries to ensure that different niches are kept apart. It also means there is less confusion between customers and those operating the businesses. Most subsidiaries are independently run, which allows them to focus on what they do best.
How big are Amazon and its subsidiaries?
Amazon is a huge business. It is valued at more than $1 trillion, with 2021 revenues reaching nearly $500 billion. Therefore, it is one of the richest brands in the world.
What Amazon companies had the highest acquisition costs?
Whole Foods Market was Amazon's largest acquisition to date at over $13 billion. Their next biggest was MGM, which was valued at $8.5 billion. Zoox was the third largest acquisition at just over $1 billion.
Conclusion
Amazon is a massive company, with a great set of acquisitions and Amazon subsidiaries that help them service customers from across the world and throughout their daily lives. In some cases, you might be buying from Amazon and not even know it.