Choosing the perfect website builder means either wading through lots of information or risking making a poor decision.
Every provider offers a different package, each with its own strengths and weaknesses.
Wix review provides an unbiased, factual assessment of what the Wix website builder offers to help readers make the best choice to fit their needs.
Wix Overview 2023
Wix is known as a 'freemium' website builder, offering both free and paid options.
This approach means Wix packages have a broad target audience, from hobbyists to business owners.
Who Wix is Recommended for
The Wix website offers various packages that target a broad audience, from website builder beginners to serious commercial enterprises.
However, Wix platforms are best suited to personal interests or hobby bloggers.
Commercially, Wix professional website builder packages are recommended for smaller-scale businesses.
Wix Pros and Benefits
Every website builder provider has its strong points.
Wix is no exception, with plenty of attractive features to show off:
Wix has a library of 500+ website templates to choose from, with styles to suit all tastes. These templates are ready to go but can be customized if you wish. Upgraded versions are added regularly, though not all of these are offered to free (non-e-commerce) Wix plan users.
A basic website can be created very quickly by using Wix dashboard features.
There are some useful social media apps available.
The interface is plain and basic but easy to navigate. Even a complete novice can create a working website, with guides and valuable tips to consult if needed.
The free plan option offers Wix templates that can be customized.
All Wix websites enjoy incredibly high levels of security, which many Wix users find reassuring. Security is vital for Business Unlimited and e-commerce website clients.
Every Wix website includes high-speed hosting.
Wix customer service is rated as excellent. Customer support is available via telephone, email, or the comprehensive and interactive FAQ section. Contact is encouraged, and responses are prompt.
Upgrade plans are flexible, with no long-term fixed contracts designed to lock customers in for one or two years. Instead, all paid plans operate on an in-and-out basis. This means you can test the water by switching from a free plan to the cheapest paid option and pay just a few dollars a month. Paid plans can be canceled without penalties at any time.
The Wix ADI option offers a free custom-designed website in a matter of minutes. Everything is created using AI technology, so no experience is necessary.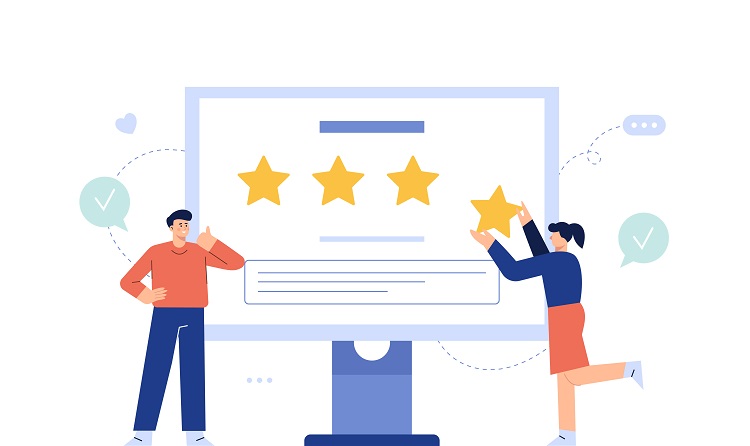 Wix Cons and Complaints
No one website builder is perfect for everyone.
Finding the provider to best suit your needs involves considering potential pitfalls and common gripes.
This approach means your final decision will be based on a combination of facts and your specific needs:
Some paid plans still include Wix ads on your site. These are not deals you've arranged to benefit yourself. Any revenue from these advertisements is going to benefit Wix. A plan that removes these ads could cost more than you feel comfortable paying.
The drag-and-drop design is a little clunky, and it can be tricky to get the result you imagined. This makes Wix seem a bit old-fashioned and more time-consuming than it needs to be.
Not all Wix website builder paid packages have unlimited plans for storage or bandwidth. The free and cheapest plans Wix offer are capped for both.
The Wix SEO optimization Wizard is pretty basic. It does offer enough information and opportunity for low-level customers to promote their content. However, there's a lot of competition in a commercial environment, so SEO tools should reflect cutting-edge trends.
The process of migrating your site from Wix to another web host provider can be complicated and time-consuming.
Some Wix users find it tricky to change templates without losing content. This could make website refreshes or a rebrand problematic.
Editing tools are relatively basic for some plans, so advanced personalization of your template isn't easy.
There is no option on the free website plan to install Google Analytics.
Compared to their competitors, Wix's more complex paid plans are pretty expensive.
Site Configuration & Onboarding
All website builders are judged on what they can offer to potential customers.
In the limited window of opportunity to sell its services, Wix has a lot to do.
The priority is to engage site visitors for long enough to convey crucial information on services and outcomes.
Wix for Different Websites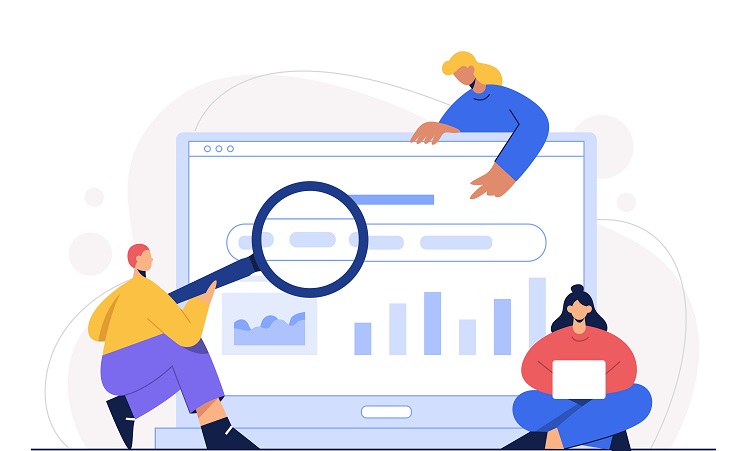 Wix features website-building services designed to meet all user needs.
Appropriate templates and features are offered to customers looking to build a blog, an online store, an online portfolio, or even a mixture of these options.
Wix for Blogs
Wix is one of several blog site providers out there in a competitive market.
That challenge leads to some top-flight packages and deals, which are excellent for customers.
As a blogging platform provider, Wix really shines, offering a range of quality features that are difficult to resist.
Some of the highlights include:
Free blog hosting (if you don't mind the ads).
A massive range of classy, well-designed templates to choose from.
Straightforward drag-and-drop template design, so no special technical knowledge is required.
A user-friendly site makes personalization very easy.
Providing you're not looking to launch a colossal blog site, Wix is a good bet. It's reasonably priced too. Bloggers who are okay with ads and a Wix domain name pay nothing. However, stepping up to the cheapest paid package costs around $5 a month. For that, the ads disappear, and your choice of domain name becomes an option.
Wix for Portfolio Sites
In a digital age, creative students, hobbyists, or business owners must have an online presence.
This should include an impressive portfolio, which will help promote and showcase their work to potential clients.
From dressmakers and artists to architects and photographers, a high-quality website is a must.
The first impression must be fantastic to capture visitors and then hold onto them, so it's important to choose the right portfolio site, Wix makes it easy to create a well-designed portfolio website without any fuss or drama.
Starting with the template library, we know that there are 500+ to browse through.
Even better, though, is that around 40 of these have been designed especially for portfolio sites.
Wix portfolio websites can easily be customized using the drag-and-drop editing tool.
That's important when a personalized site is essential.
Overall, Wix offers a solid portfolio website service that is easy to use and attractive to viewers.
Wix for Business Websites
There are mixed opinions on how viable Wix websites are for business use.
The free version doesn't include the option to sell items or services, so business users must look at a paid eCommerce platform plan.
In itself, that's not unreasonable or at all unusual amongst website builder providers.
It's more helpful to look at the dedicated business website paid plans and see what they offer.
Wix for Online Stores
According to Wix, plenty of business owners have chosen to run their businesses using a Wix website (700.000+ people, according to Wix).
Wix's e-commerce website options are designed for small to midsize businesses.
A Wix creation seems unlikely to adequately support a large multinational company, but that's fair enough.
Wix knows their target market, and they cater to them well.
Building a Wix business website is very easy, especially if you choose to use Wix ADI.
This Artificial Design Intelligence program takes a few details, then conjures up an e-commerce site that's designed around your business.
If you want to tap into the social media selling opportunities out there, that's easy to achieve with Wix.
It's currently possible to connect direct sales channels to attract buyers via Instagram, Facebook, eBay, Amazon, and similar marketplaces.
Lastly, Wix eCommerce sites offer a variety of payment methods for customers to use.
We liked the flexibility of online card and PayPal options, plus cash or money transfer offline options.
Equally attractive is the fact that Wix doesn't add additional fees from website owners for handling sales.
That's very refreshing.
Wix Apps and Extensions
Website builder sites offer a decent range of templates that can be customized to varying degrees.
However, it's the option of interesting Wix apps and extensions from the Wix store that makes this site stand out.
Wix offers two types of apps.
The company designs some, and third parties provide others.
Altogether there are 250+ titles featured on the Wix App Marketplace.
These fall into categories such as marketing, bookings, analytics, design, social media, instant communication, and reviews.
These apps have one of several Wix pricing plan options:
Completely free [there are lots in this category]
Free for a trial period
One-time fee
Monthly subscription fee
Read more about Wix Pricing Plans here.
Velo
Velo is a flexible development platform used to design a website unique to you.
Users can buy Wix Blocks to write code and create everything themselves, which is a dream if that's your thing.
For non-tech people, a range of Velo packages created to work perfectly on Wix sites is available.
These still allow for some manageable personalization.
Velo services have lots of valuable functions.
Key features that attract users include:
A Secrets Manager that allows safe storage for critical data such as API keys. Without this secure storage, it may be tricky to access sensitive services, like Wix payment provider integration.
Site data logging feature. This is another invaluable tool when managing particular websites. Site owners can access this feature in real time if they choose to. There's also the option to use a third-party business to monitor things. Google Operations is a popular choice, but it's not the only option.
Wix site builder users can browse through the options available to get the best possible site for their needs. Whether you want to use particular payment providers or send text and email reminders from the site, there is a plan available for you.
Visitor Analytics
There's a goldmine of information to be had from analyzing your website's visitor data.
Advanced app market titles can easily collect details of:
Site traffic stats, broken down by each page
Length of time spent on the site
Bounce rates
Visitors location
Time of visit
Behavior on the site
Conversion rates
Serious website managers need to know who is dropping in and what they are doing on each visit.
Wix offers Visitor Analytics, a 3rd-party plug-in, to take on this role.
When collected and used correctly, Visitor Analytics app data will inform successful marketing strategies.
Wix Editor & Design Functionality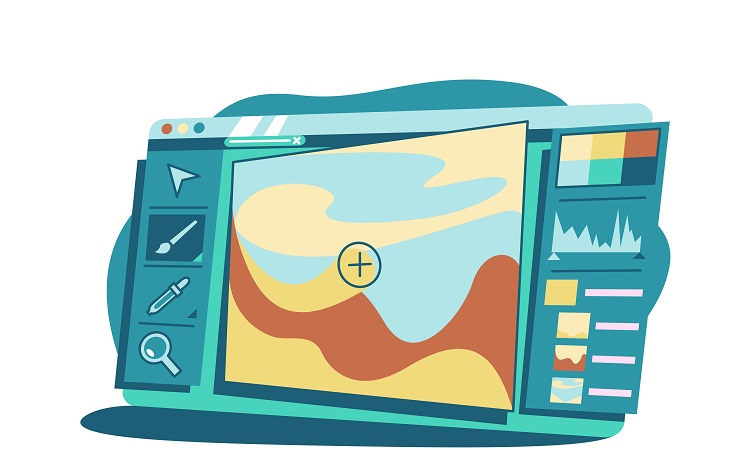 The thought of using an online 'editor' to build, design, and edit a website might sound pretty terrifying, but Wix does make it possible.
Whether a customer chooses the free option, upgrades for more benefits, or goes straight for a business-ready package, they all have access to user-friendly design and editing tools.
The Wix Editor has plenty of features to help bring your vision to life.
These include:
Images
Text
Shapes
Icons
Animations
Most people can create their site in just a few hours when they use the Wix Editor.
Wix also offers customers the hands-off website design option known as Wix ADI.
All you have to do is share a few details and trust artificial intelligence to do the rest.
The customer still gets to sign it off, and of course, they can edit the result if necessary.
Wix Core E-Commerce Functionality
Customers looking for a website to sell from have specific needs.
These stretch beyond the standard template or domain name options.
Wix eCommerce
Wix offers a range of paid website packages, but to create an eCommerce store, customers must choose an option from the business range.
For this, Wix provides:
An impressive range of 100+ storefront templates that can be customized to suit individual needs.
A user-friendly management system includes all the eCommerce features needed.
These include:
Secure payment and checkout
Multiple options for payment
International shipping
Stock inventory record system
There are dedicated guides to setting up a dropshipping or digital sales e-commerce site too.
Selling Digital Products
There's a large and growing online market for digital products, and Wix has made sure they get a slice of that pie.
All credit to Wix for offering high-quality website-building templates that are useful for all customers.
Whether they are selling physical or digital products.
This opportunity makes selling products like photographs, music files, ebooks, and guided meditations much easier.
For security reasons, only the site owner can upload digital files.
Of course, once loaded, anyone with the correct permission can manage the content.
The Wix blog features a straightforward and easy-to-follow Wix tutorial guide on creating and selling a digital product.
Tax and Shipping
Although we can't avoid taxes, Wix eCommerce plans try to make it easy to incorporate them into your website.
Customers do have to research the type and rate of tax collected in the location they are shipping to, but there are clear tutorial guides on the site to help.
If it suits you better, simply incorporate the tax costs into the product price.
In that case, the tax costs can be hidden at the checkout stage.
Setting up shipping options is time-consuming too.
There are several strategic decisions to be made regarding shipping costs, delivery methods, and dealing with overseas orders, or not.
Allow plenty of time to set up this section and use the information guides and customer support options.
Selling in Multiple Currencies
If you want to attract customers from countries beyond your own, a currency converter tool is a must-have.
Displaying prices in a familiar currency boosts a site's appeal, and consequently improves sales.
Not all Wix website plans allow you to add a currency converter app.
To access this option, customers must have either a Business Unlimited or a Premium Business VIP plan.
Dropshipping with Wix
Dropshipping is a simple way to offer customers an extensive range of products without the work and expense of storing, packing, and posting orders yourself.
Wix offers an attractive dropshipping opportunity in conjunction with the Modalyst marketplace.
Wix provides an attractive, professional storefront, complete with the tools to make it your own.
At the same time, Modalyst supplies whichever top-quality items you've chosen to sell.
The entire process is so simple.
There are just four steps between adding stock to your website and fulfilling an order.
Step 1: Your customer places an order.
Step 2: The orders are sent automatically to the suppliers involved.
Step 3: The items are sent straight from the supplier to the customer.
Step 4: You enjoy making a profit without even touching the items sold.
Dropshipping via Wix is a low-stress way to run a virtual store.
You always have control over the stock choice and profit margins and a pool of suppliers you can rely on.
Business sites qualify to add Wix subdomains too, which is handy for filtering visitors to specialist sections.
FAQ
Is Wix helpful for SEO?
There are lots of positive opportunities to maximize SEO stats via a Wix site.
However, the free package non-custom domain name is a hindrance, as is the slow loading of image-heavy sites.
On the plus side, meta descriptions and headings can be customized, and 301 redirects are available.
Is Wix compatible with WordPress?
Yes, Wix and WordPress are compatible.
Blog posts from WordPress.com and WordPress.org sites can be imported to a Wix blog with just a couple of clicks.
Alternatively, simply create a Wix subdomain.
This process works just as well in reverse, making it easy to publish on both sites.
Can multiple people have access to one Wix account?
Yes, the owner of the Wix account has the authority to invite others to access it.
Several options are on the table, such as website designer, each with different access permissions to suit their role.
As the site owner, you can edit or remove these permissions whenever you want to.
Is Wix a reliable website?
Yes, Wix seems to be a reliable platform, though more for smaller-sized websites than data-heavy sites.
We measure reliability in three ways: site security, website stability, and customer support.
Wix has a good reputation in all of these categories.
Is Wix good for beginners?
Yes, Wix is an excellent choice for beginner site builders.
No specialist knowledge is required.
All a user needs to do is point and click.
However, some input is helpful to create and customize a site.
Ultimately, website personalization is vital for the best possible outcome.
How much traffic can a Wix website handle?
The amount of traffic a Wix website can manage depends on which plan you have signed up to.
The free option offers just a pretty poor maximum of 500 MB bandwidth.
The cheapest paid plan raises this to 2 GB, but the other paid options provide an unlimited amount.
Does Wix own your content?
No, Wix does not own your personally created content.
The company considers the account owner to be the person whose email address set it up.
The content of paid sites with external domains is owned by the person registered with WHOIS.
However, Wix retains the rights to the free images they provide for users.
You might be interested to check those related posts as well:
Conclusion
As a website builder service, Wix tries very hard to cater to a varied audience, and overall they do that pretty well.
Hobby websites and small to medium-sized business owners probably get the most benefit from Wix packages, which are comprehensive and good value for money.
Wix seems committed to providing an excellent website builder experience.
This is evident through features like a huge template library and a responsive customer service support team.
If you are looking to create a blog, launch a smaller-scale online store, or put together a digital portfolio, Wix is a very reliable choice of website builder service.