It's no secret that in today's world social media marketing is essential when it comes to doing business. But which social media platforms will give you the best targeting options for reaching the right audience?
LinkedIn, Instagram, and even Google Ads can give you decent results, but when it comes to laser-focused targeting, a Facebook ad campaign may be your best option.
Facebook advertising is an obvious approach for B2C marketers as there are nearly 2.89 billion monthly Facebook users. That is an enormous pool of potential customers.
But what if you're a B2B marketer? B2B marketing is an entirely different game with its own unique set of strategies, challenges, and nuances. Can FB ads really be successful in this type of marketing? The answer is yes – if you are using Facebook ad targeting to the fullest capacity and marketing to the right audience: business owners.
How to Target Business Owners on Facebook 2023
Before we jump into specifics, let's talk about strategy. Digital marketing always begins with strategy. So, what are your business goals?
If you're a relatively new business, your goal might simply be to increase reach and brand awareness. In this case, create an ad campaign that highlights whatever it is that makes your brand valuable, and get your ad in front of as many of the right people as possible.
Another goal might be a consideration: send a targeted ad to business owners in order to get them thinking about your business and interested in finding out more information. Objectives might include:
Traffic – create ads that generate traffic to your website, business page, blog post, app, etc.
Lead Generation – design ads that gather information from potential leads, such as sign-ups for emails.
Engagement – present ads that will encourage people to engage with your posts, either by likes, comments, or shares.
Videos – showcase videos of your business to the people most likely to watch them on Facebook.
Finally, your goal might be actual conversions – encouraging business owners to buy or use your product or service. The purpose of this type of ad targeting is to get people to take action on your website. This might mean downloading your app, calling your business, adding an item to the cart, or even purchasing.
Once you know your goal and have your strategy nailed down, use the following suggestions to begin your Facebook targeting campaign.
Target Business Owners on Facebook with Facebook Pixel
Whether targeting business owners or not, if you are doing any Facebook marketing, Facebook Pixel is going to be your very best friend. Facebook Pixel is a data-collecting snippet of code that you add to your website. It then collects data about visitors and how they interact with your site. This is called conversion tracking.
Events are the actions that take place on your website, such as "add to cart," "search," "Subscribe," or even "view content." Facebook has 17 standard events that you can track with the pixel, but there are infinite custom events and custom conversions that you can track as well.
Use Facebook Ads Manager and the Facebook Analytics dashboard to view the tracked conversions. This data can offer you valuable insight into your visitors. Assess and evaluate the events to help you design the best ad campaign for your business.
With the information you've gathered, you can create custom audiences and lookalike audiences, develop a dynamic ad campaign, track your return on investment (ROI) on Facebook and Instagram ads, analyze the effectiveness of your ads, and retarget people who have already been on your site.
How does retargeting work? You've no doubt experienced this yourself. You're in the market for a new pair of sunglasses. You go to the website (which conveniently has Facebook Pixel) and select a pair that you put in the cart, but then get distracted, abandon the cart, and forget all about them.
But Facebook did not forget about them, and the next time you jump onto your Facebook page, voila! There is an ad for the exact pair of sunglasses that you had been looking at the day before and probably a few other similar styles from the same company.
Once you have some data to work with, you can create your custom audience. You will define this audience with a set of rules that can range from basic to complex. For example, you could target all of the Facebook users who browsed a specific page on your site within the last 60 days.
Or, you could simply send Facebook adverts to people who have already purchased from you. There is a lot of flexibility here, and once you find a successful custom audience, try out the next strategy.
If you are looking for a way to grow your business's brand without spending a lot of time, I recommend that you start with social media sites like Twitter and Facebook. – Neil Patel
Target Business Owners on Facebook with Lookalike Audiences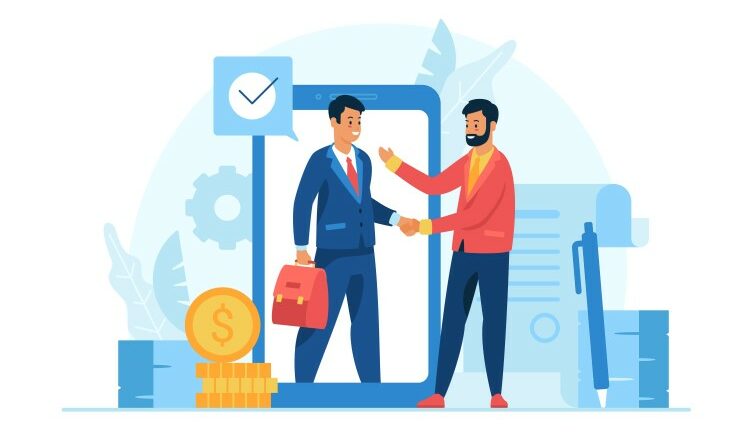 Once you have a Facebook custom audience established, you can create a lookalike audience based on this audience. A lookalike audience will reach people that "look like" your source audience, sharing similar demographics, behaviors, interests, or other characteristics.
This can be a very powerful tactic if you have plenty of data. The more specific you are with Facebook, the more accurately they will be able to create this lookalike audience, finding your ideal customers.
Target Business Owners with Your Email List
If you already have leads: people that visit your website, email addresses in your CRM, or even phone numbers, Facebook will allow you to upload the information and send targeted ads to them. Facebook does this by matching the data you provide with user data, such as registered email addresses and phone numbers.
Also, if you have a subscriber list, divide it into groups according to job titles, such as "owner," and create a custom audience, followed by a lookalike audience. This works best if you have 1000 or more email addresses available to you.
How to Target Business Owners on Facebook Using Detailed Targeting
When setting up ads in Facebook Ads Manager, use the "detailed targeting" search tool to find just the right combinations of interests, job positions, characteristics, behaviors, and more.
To do this well, be sure to consider your buyer persona. Think beyond demographics such as age and gender. What are their specific interests and behaviors?
Below is a list of suggestions for how to target business owners on Facebook using the detailed targeting search tool. For each of the suggestions, be sure to consider how they relate to your specific niche. None of these are stand-alone suggestions but used in conjunction, they will narrow in on your specific target audience.
Target Facebook Business Page Admins
Search for Facebook page admins and business page admins. Oftentimes business owners will be administrators for their own businesses or Facebook pages.
Target Specific Job Titles
Target specific job titles. Begin typing keywords, like owner, CEO, managing director, etc. You may also click on suggestions for other keywords or job titles that you can use to find more business owners.
Target Specific Types of Industries
Targeting all businesses may be too broad, so another great tip is to target specific types of industries that are more relevant to whatever you're trying to market.
Target People by Using the Keyword "Business"
This may seem obvious, but by searching for the keyword "business" you are targeting people who actually have an interest in the business. As you type in the keyword, other words related to "business" will populate, offering other business-related interests. Other keywords to consider may be B2B, small business, etc.
Target People Who Read Online Business Publications
Target people reading online articles or publications that pertain to owning a business or entrepreneurship. There are countless business-related magazines out there, so it is helpful to narrow it down to publications that are related to the types of business owners in your target audience.
Target People Who Went to Business School
You can target people by their level of education. Targeting people who attended specific universities or colleges could be useful. Additionally, you could target people who hold an MBA.
Target Businesses Using Facebook Payments
Search for businesses using Facebook payments. You can include details about users, such as if they've used it within a specific period of time or even if they spend "higher than the average spender." This tiny detail can prove to be a big reward. After all, the people spending money tend to be decision-makers or owners themselves.
Target Business Owners Based on Technology
This little tip is especially handy if you're a software marketer. Combine roles like management with things like "high-tech users." You can even target people based on devices, browsers, and operating systems.
Target B2Bs from Specific Generations on Facebook
According to the Merit B2B Millennials Report, 73% of millennials are involved in purchasing decisions at their company, even if they aren't business owners themselves. That is a lot of buying power. Targeting the millennial age range in conjunction with other details can get your ads to the right audience.
Target Business Owners Who Go to Business Networking Events
Is there a networking event that the type of clients you're looking for might be interested in? Target people who are interested in those events. For example, target people who show interest in B2B conferences, such as Ignite.
Target Business Owners on Facebook with Unique Interests
This can be incredibly helpful if you know the niche of the business owners you're looking for. Select interests that only business owners would genuinely be interested in, such as a specific type of software or emailing marketing platforms.
How to Target Local Retail Business Owners on Facebook 2023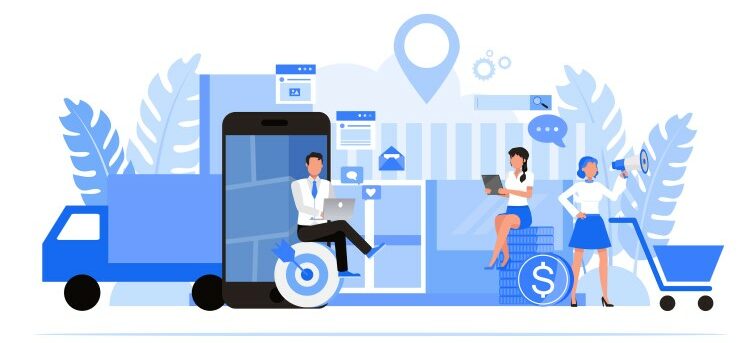 In order to target local retail businesses, you will need to start by setting your own location and including a set radius, anywhere from 5 to 20 miles. This tells Facebook that you want to target those businesses within that distance. Make sure you choose to target "everyone in this location."
After this step, you will move on to the detailed targeting strategies mentioned above in order to narrow your audience down to business owners.
A Note on Business Suite Insights
According to Facebook's Business Help Center, Facebook Audience Insights is no longer available as of July 2021. It was replaced with Facebook Business Suite Insights which offers you insights across Facebook and Instagram.
The Business Help Center page indicates that you will be able to view information regarding page likes, followers, age, gender, cities and countries, location, and interests. However, at the time of writing this, information on user interests is not currently available.
Additional Tips for Targeting Business Owners on Facebook
Mix & Match – As a reminder, mix and match your targeting options to find your most focused target audiences.
Audience Size – If your circle is too wide or broad, you're wasting valuable ad spend on the wrong people. If your circle is too small, you'll run out of potential leads. Facebook will inform you of how many people you can reach within each category. Try to find the right balance to optimize your target audience.
Test & Experiment – Test different ad sets at the same time. Experiment with various interests. Evaluate which ones work best and shut down those that don't perform. This isn't an area to be lax. For the best results, keep testing.
Address Business Owners – When you address the specific types of business owners you're looking for in your ads, it gives Facebook more information to work with when targeting people, making it more likely for people to engage with your ad.
You might be interested to check those related posts as well:
Conclusion
You're now ready to be a Facebook advertiser! Don't be afraid to experiment, get creative, and try different variations when targeting your audience. Your Facebook ad campaign can certainly be effective and profitable. It just takes a little time, effort, and know-how.