Telstra was once Australia's national telecommunications mobile networks and phone provider until, beginning in 1997, the right-wing Australian government began selling the phone company off for cash.
Today, Telstra is fully privatized and easily the biggest telecommunications company in the whole of Australia.
General Telstra Stats and Facts 2023
Telstra is a telecommunications company from Australia which builds and operates TelCom networks
Telstra is Australia's largest wireless carrier
Telstra was founded on 1 July 1975 but has roots that go back to the founding of Australia's telecommunications network and postal service (Australia Post) in 1901
Telstra has around 150 subsidiaries, including a 35% stake in Foxtel, a 30% stake in Sensus, and a 51% stake in Amplitel
Telstra's main competitor (since the 1990s) has been Optus: Australia's 2nd largest mobile network provider
Optus is owned 100% by Singaporean telecommunications company Singtel
Telstra has 1 million km2 more mobile coverage in Australia compared to any other network
On average, Telstra installs an additional 12,000 services every single day
The company took on the name Telstra in 1993
Telstra made the Forbes Global 2000 (at rank #596) in 2022
Telstra Market Share Statistics 2023
As of 2020, Telstra's market share was substantially in their favor, with Telstra's revenue that year being A$26.2 billion, whilst their most prominent competitor, Optus' revenue was A$9 billion in comparison
Since 2010, Telstra has been consistently achieving the largest share of the market as a mobile phone service provider in Australia
Telstra's market share was 37% in 2010
Telstra's market share was 45% in 2014-16
Telstra's market share was 44% in 2021
Telstra's market capitalization (as of 2021) was A$45.7 billion
Telstra Usage Stats 2023
18.8 million people in Australia were subscribed to Telstra as of 2020
As of 2008, Telstra had over 9 million fixed-line services and roughly the same number of mobile services
Telstra handles international calls to 230 different countries and independent territories worldwide
As a web host provider, Tesla is currently (as of 2022) in use by 17,089 live websites, and 32,298 websites historically (83 of which are in the UK)
Telstra is the 6th most popular website host as ranked in Australia's list of the top 1 million sites category
Telstra is the USA's 15th most popular hosting service for websites

Telstra Salary Statistics 2023
Telstra employed around 32,000 people as of 2018, this number has since fallen to 27,000+ in 2021
Communications consultants at Telstra earn around $110,000 per year
The Head of Operations at Telstra earns around $200,000 per year
Warehouse Associates at Telstra earn $11.75 per hour
Office Clerks at Telstra earn $12.96 per hour
Customer Service Representatives at Telstra earn $17.08 per hour
Just 36% of employees interviewed by Indeed's Work Happiness survey said that they agreed to be paid fairly
Telstra Products Statistics 2023
Telstra products include fixed-line telephony, mobile network provision, internet and data services, Pay TV, and other network services
Telstra also markets products and services in voice, mobile, pay television, and internet access – this follows an expansion of the company's remit to incorporate emerging technologies
As of May 2016, Telstra had over 350 retail stores for mobile phones and associated products open across Australia
Telstra Revenue Statistics 2023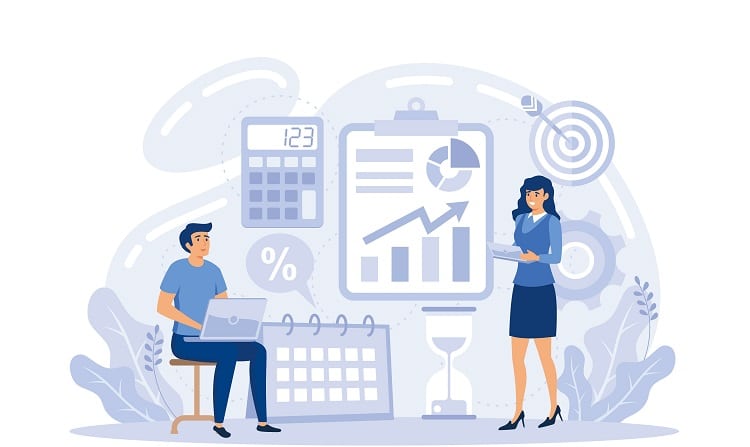 Telstra is one of Australia's top 10 listed companies
Telstra is also a Fortune 500 company
Telstra's total revenue in the financial year 2021 came to around A$21.56 billion, a decrease from the previous fiscal year's profits of A$23.7 billion in Telstra revenue
Telstra's gross profit in 2021 was A$14.5 billion
Telstra's revenue has been decreasing steadily since a high of A$26.01 billion in 2017
Telstra Stock Statistics 2023
Initial shares in Telstra were listed on the Australian Stock Exchange at A$3.30
Telstra has over one million shareholders, which makes it the most widely traded company on the Australian Stock Exchange
Telstra owns (or has majority stakes in) subsidiary Telstra companies in Japan, Indonesia, the UK, Singapore, India, New Zealand, China, Europe, the USA, and Hong Kong
Telstra's stock price for a single share was A$3.90 in July 2022
From 2021-22, Telstra stock ranged from A$12.63 to A$15.79 in price
Telstra vs. Vodafone Stats 2023
Telstra has better 5G coverage than Vodafone
Telstra has better bigger-data plans than Vodafone
Vodafone is superior to Telstra in month-to-month Prepaid plans and Postpaid phone plans
Facts You Didn't Know About Telstra 2023
Once state-owned, Telstra is today fully privatized
The Australian Government now has legal ownership of the country's fixed-line telephone network, but prior to 2007, Telstra had a significant stake in it
Australia's government began privatizing Telstra in 1997, completing the process in 2011
The Australian government profited to the tune of A$14 billion during the first sale of its nationalized shares in Telstra in 1997
Telstra was named Australian Financial Review's "most respected company" in 2014
Telstra has good customer satisfaction ratings, scoring 74% for internet service and 73.9% for mobile phone services in 2018
19.8 million website visits were enjoyed by Telstra as of May 2022
Telstra has a cybersecurity rating of 'F'
You might be interested to check those related posts as well:
FAQs
What percentage of Telstra is government owned?
Australia's government once owned 100% of the telecommunications company Telstra. However, this changed in 1997 when the center-right-wing Liberal Party began controversially privatizing the company.
As of 2011, following one final sale of government shares in Telstra, the company has been completely privately owned.
How many Australians use Telstra?
Telstra is the number one mobile network provider in Australia, with a market share of 44%. As such, nearly a majority of all smartphone users in the land Down Under use Telstra.
Numbers-wise, this equates to approximately 18.8 million people using Telstra as their primary mobile network provider.
Is Telstra growing?
Telstra has been expanding its hold on the Australian market for the past 12 years (as of 2022), however in recent years, its revenue has been steadily dropping, indicating a regression rather than growth. Thus, it must be said that, no: Telstra is not growing but receding (albeit slightly).
What does Telstra make the most money from?
Telstra is invested in a great many different sectors within technology. However, it continues to make most of its money as a mobile network provider. Additionally, it has hundreds of smartphone retail stores open all around Australia and furthermore makes money from Pay TV and the internet services it offers.
Conclusion
Telstra is Australia's biggest mobile network provider and has been since its formation alongside Australia Post way back in 1901.
Today it retains a staggering 44% market share following the finalization of privatization back in 2011.
Sources
Here is a list of all the sources used in the writing of this article:
Wikipedia
Telstra
Edition
Statista
Expanded Ramblings
Trends
Craft
Macrotrends
Forbes
Indeed
Finance
Reviews
Finder