Singtel (Singapore Telecommunications Ltd.) is the nationally-owned provider of mobile networks, VoIP, ISP, and IPTV in Singapore.
Founded way back in 1879, it now exerts considerable mobile influence around the world and enjoys a very large share of the market.
In this article, we'll take a look at the 46 most interesting and useful Singtel stats available today.
Key Singtel Stats and Facts 2023
Singtel is the largest single mobile network operating in Singapore
Until 1995, the company (officially Singapore Telecommunications Limited) was known as Telecommunications Equipment
The originating national telecommunication company of Singapore was founded in 1879
Singtel's products and services include mobile phone networks, ISP, and IPTV (specifically, Singtel TV)
Singtel purchased Optus for around $8 billion in March 2001
Singtel is majority owned by Temasek Holdings, which is, in fact, the investment arm of the Singapore government, meaning that it is, in large part, a nationalized organization
Until 2003, Singtel owned a majority of Singapore Post (SingPost), which it sold 60% of in May of that year in an IPO effort to refocus on telecommunications
Singtel launched Singapore's first eBook provider Skoob in November 2011 (which was then shut down in 2013)
Spending $321 million in March 2012, Singtel purchased mobile advertising company Amobee
According to Telstra stats, Singtel owns 100% of Optus, its main competitor
Singtel Market Share Statistics 2023
Singtel has a 32.15% share in India's 2nd largest mobile network carrier Bharti Airtel
Singtel controls 82% of Australia and Singapore's fixed-line market and 47% of the mobile market
Singtel has full ownership of Optus (Australia's 2nd largest telecommunications operator)
Singtel's market share of broadband in Singapore is 43%
On the Singapore Exchange, Singtel is the 2nd largest company by market capitalization
Singtel attempted to branch into Pakistan, following its success in India, by purchasing a 30% stake in Warid Telecom in 2008. Following major losses on that stake, Singtel sold its shares in 2013
Singtel Usage Statistics 2023
Alone, Singtel had 4.1 million subscribers as of 2017
Through its subsidiaries, the number of Singtel subscribers is over 744 million in 21 countries
In 2014, Singtel Movile's outdoor 4G coverage was ranked first at 99.41%
In 2021, Singtel issued an investor fact sheet announcing its plans to focus its efforts on capturing "untapped digital growth in the 5G era"
On average, 71.39 petabytes of data are used in Singapore every month, as recorded in Q1 of the year 2022
Singtel Employee Stats 2023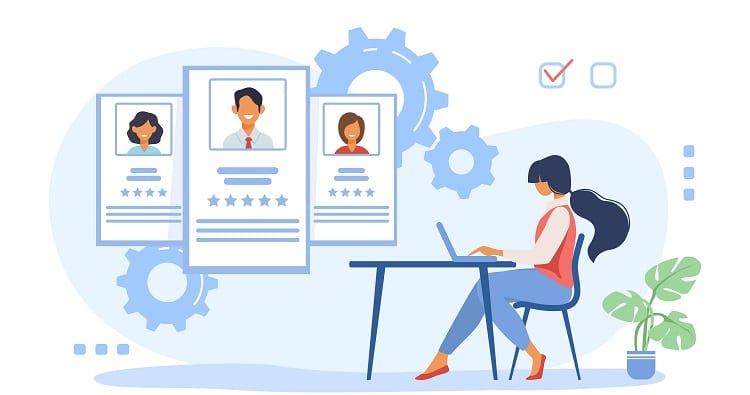 Singtel employed 22,000 employees in 2022 – around 12,000 in Singapore, 7,200 in Australia, and several hundred elsewhere internationally
Singtel's workforce is comprised of an average of just 33.5% females and the rest (around 66.5% males), with women representing 32% of top executives, and 28% of all Singtel Group execs
Singtel Revenue Statistics 2023
70% of Singtel's underlying profit in the year 2021 was derived from its overseas operations
The Singtel Group's operating revenue in 2021 was S$15.644 billion
Of Singtel's three groups – Group Consumer, Group Enterprise, and Group Digital Life – Group Consumer is the highest earner, accounting for 61.3% of Singtel's revenue
Group Consumer oversees mobile, paid TV, broadband, and voice data services, as well as equipment sales
Singtel's revenue in 2021 was S$15.34 billion
Singtel revenue has been slowly decreasing year-on-year since a high of S$17.37 billion in 2019
Gross profit for Singtel in the fiscal year 2021-22 was S$3.63 billion
Singtel's operating cash flow for 2021-22 was S$5.3 billion
Singtel Stock Statistics 2023
16.5 billion shares were in issue for Singtel in the fiscal year 2021
Earnings per share in 2021 for Singtel stock were 10.59 Singaporean cents
Temasek Holdings has a majority stake in Singtel, owning 51.8% of all shares
The number of Singtel shareholders has remained steady at around 338,610 from 2015-2021
Singtel's profitability boasts a ROA (return on assets) of 4.01% (2022) and an ROE (return on equity) of 7.28% (also 2022)
Singtel stock prices over the fiscal year 2021-22 reached a 52-week high of S$2.88 and a 52-week low of S$2.31
Singtel first opened on the Singapore Exchange (SGX) on 1 November 1993; the initial IPO showed 11% Singtel shares, with the rest being held by the Singaporean government's investment arm Temasek Holdings

Facts You Didn't Know About Singtel
The Singtel Group, on top of being the leading Comtech group in Asia, also provides mobile, internet, and other digital services to customers in Australia, Africa, and the US
Singtel's business strategy has been described as "aggressive," with the company expanding outside its home market to own shares in many regional operators
Singtel has a subsidiary, Singtel Innov8 (founded in 2011 with S$200 million in the capital), which it uses to invest in innovative companies around the world actively
Singtel Innov8 has invested in 28 companies as of 2022
Singtel was responsible for a secret, negative social media campaign against M1 and Starhub (its two biggest competitors)
In 2020, Singtel, Thai Telco AIS, and SK Telecom of South Korea partnered to invest in a gaming company called Storms
As of 2022, Singtel will begin digital banking, thanks to a digital banking license issued to them in December 2020
Hackers stole the data of nearly 13,000 customers, 28 employees, 45 staff, and 23 enterprises using a Zero-day attack in a breach in or around December 2020
You might be interested to check those related posts as well:
FAQs
What percentage of Singtel does Temasek own?
Temasek, the Singapore government's investment arm, initially owned 89% of all Singtel when the company first hit the Singapore Stock Exchange in November 1993. As of 2022, however, this majority share has fallen to 51.8%.
What percentage of people use Singtel?
It's hard to say exactly what percentage of people use Singtel or Singtel services because the Singtel Group has fingers in many pies, so to speak. It is invested in digital banking, mobile network provision, provision of IP and IPTV, gaming, and more.
It has large shares and stakes in subsidiary groups in Australia, India, Japan, and elsewhere around the world.
What does Singtel make the most money from?
The majority of Singtel's revenue continues to come from its mobile networks and the subsidiary mobile network providers, which it either owns completely (as in the case of Australia's Optus) or in large part (as with Bharti Airtel of India).
In 2021, Singtel's gross revenue was 15.34 billion Singapore dollars, making it one of the largest and most successful telecommunication companies globally.
Conclusion
Despite being described as "aggressive," and despite the many allegations and lawsuits filed against The Singtel Group, it continues to bring in record profits and expand forcefully into overseas markets. As of 2022, at least 70% of Singtel's revenue was derived from engagement overseas (i.e. outside of Singapore).
Sources
Below is a list of the sources used in the writing of this article:
Wikipedia
Singtel
Goody Feed
Trading View
Finance
Statista
Craft
Forbes
Trends