The multinational company, Intel, is mainly a manufacturer of semiconductor chips.
They often feature briefly in adverts for laptops and computers, but not a lot of people know a lot about them.
In this article, we look at some of the interesting, important, and fun facts/stats about Intel.
Key Intel Stats and Facts 2023
Founded in 1968 by two scientists, Robert Noyce, and Gordon Moore.
Headquartered in Santa Clara, California.
Intel was originally known as N M Electronics.
Another name considered for the company was 'Moore Noyse,' but this sounded like Moor Noise, so was rejected.
It took only a few days for the founders to change the name from N M Electronics to Intel.
Robert Swan is their current CEO.
Intel had to pay $15,000 to buy its name.
The cost to print one transistor is less than printing a single character on a newspaper.
Intel is the 14th most valuable brand in the world.
Intel is a sponsor of the Olympics games until 2024.
Intel Market Share Statistics 2023
Intel has a market share of 78.3% against AMD.
In 2017 and 2018, Samsung sold more semiconductors than Intel.
In 2020, Intel sold 25% more semiconductors than Samsung.
Intel generates nearly eight times the revenue of either AMD or Nvidia.
About 77% of the consumer computing market is controlled by Intel.
Intel Employee and Diversity Statistics 2023
There are 121,000 Intel employees around the world.
45% of employees at Intel are White, 37.6% are Asian, and 10.5% are Hispanic.
Only 0.8% of Intel employees are Native American.
73.7% of employees are male.
Intel is famed for beginning the office cubicle design.
However, Intel stopped using office cubicle designs in 2007.
Intel's operations in Costa Rica contributed to 4.9% of the country's total GDP in 2006.
An employee at Intel is most likely to be a member of the democratic party.
The average salary is $99,300 at Intel.
47% of executives have a minority background.
The most common foreign language spoken at Intel is Spanish.
10% of Intel workers speak Chinese.
60% of employees at Intel have a bachelor's degree.
Electrical engineering is the most common bachelor's degree at Intel. Nearly a third (29%) of employees have this degree.
14% of employees have studied at Arizona State University.
16% of employees have a master's degree.
39% of employees at Intel are between 20 and 30 years of age.
One in five employees at Intel is over 40 years old.
One in fifty employees at Intel is 18 years old or less.
Only 9% of jobs are remote.

Intel User Stats 2023
Intel does not sell directly to customers.
Intel's biggest customers are Dell, Lenovo, and HP.
More than three-quarters of gaming machines use Intel processors.
Intel Sales Statistics 2023
Since 2016, China has been Intel's biggest source of sales.
The USA is only the third-largest market for Intel.
In their first year of trading, Intel earned just $2672. This would be worth $51,000 in 2022.
More than half (52%) of their sales are from consumer product processors.
China and Taiwan contribute 42% to the company's profit.
Intel Revenue and Growth Statistics 2023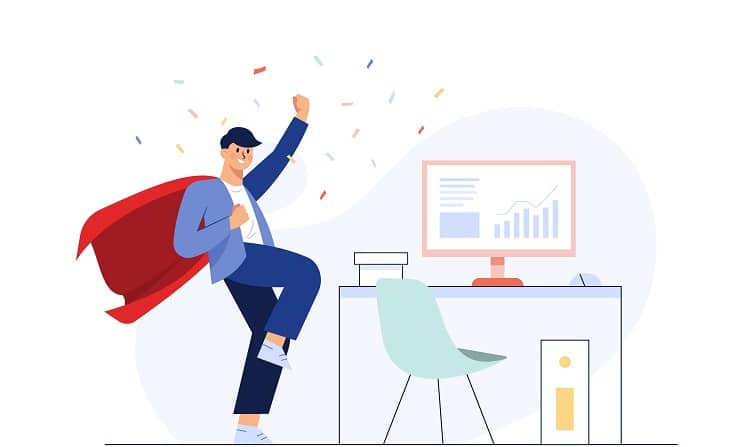 Generated $79 billion globally in 2021.
Generated $77.8 billion globally in 2020.
Growth between 2020 and 2021 was just 1.5%.
2017 and 2018 saw the highest growth (12.7%) recorded at Intel for two decades.
Intel's profits were $20.9 billion in 2021.
Intel's profits in 2017 were $9.6 billion.
Intel was the second-highest-earning brand in 2018, behind Johnson & Johnson and above IBM.
Intel Stock Price Statistics 2023
According to its average stock price, Intel is worth $40 billion.
The market cap for Intel is $247 billion.
In 2019, Intel's stock grew only by 6%. This is compared to the 86% growth that AMD's stock grew during the period.
Interesting Facts About Intel 2023
Spends $15 billion a year on research and product development.
Intel bought MobileEye for $15.3 billion.
Intel Capital was founded in 1991 and has invested $11.8 billion in new companies since then.
Over 1,400 companies have received investments from Intel Capital since 1991.
Intel Capital has invested in companies in 57 different countries.
46% of investments done by Intel Capital are outside of the US.
In 2020, Intel spent a third on advertising as it did in 2005.
Intel acquired McAfee in 2010 for $7.68 billion.
The company's energy usage has increased by 50% in the past five years.
Intel's greenhouse gas emissions have increased 34% in the past five years.
In 1972, Intel bought a watch manufacturer and made watches but sold the business in 1978.
Intel has its own museum the public can visit
Over 90,000 people visit their museum every year.
The clean room, the area where microprocessors are made, is said to be a thousand times cleaner than a clean hospital room.
Intel has acquired 27 companies in its history.
The company had to pay $1.25 billion to AMD to stop a lawsuit against them in 2009.
Intel's sound logo is the most recognized in the world.
The company has been fined $1.3 billion by the European Courts in an anti-trust case.
You might be interested to check those related posts as well:
FAQs
What is the average employee's length of employment at Intel?
The average tenure of an employee at Intel is seven years. In comparison, the average for US male employees is about 4.3 years, and 3.9 years for women. Therefore, the average employee at Intel will stay for a lot longer than the average employee in the US. More than 20% of employees will stay with the company for more than 11 years.
What does Intel sell the most?
Processors for consumer products are the most sold item by Intel. According to the latest figures, more than half of all their products sold are processors destined for the consumer market. This market is known as the Computing Client Group to Intel management.
Who are Intel's biggest customers?
Dell is Intel's biggest customer. Dell contributes approximately 16% of Intel's revenue. Lenovo is another big customer of Intel, contributing 13% of its revenue. Their third biggest customer is HP, who contributed 11% of their revenue.
Conclusion
Intel is one of the biggest brands in the world, and you've likely used one of their processors at some point in your life.
While competition is challenging for the company, the future still looks bright for the brand.
Sources:
Statista
Expanded Ramblings
Wall Street Zen
Tech 25s
Ebool
Thrill Inside
BLS (Bureau for Labor Statistics)
Zippia