Founded by three software engineers, Rackspace was initially a software development company.
The founders pivoted their business plan when they realized that clients required help hosting their software.
Today, Rackspace is a large multinational cloud computing software hosting company based out of Windcrest, Texas.
General Rackspace Stats and Facts 2023
Rackspace has offices in Blacksburg, VA, and Austin, TX, as well as in Australia, the UK, Canada, Dubai, Switzerland, India, the Netherlands, Mexico, Hong Kong, Singapore, and Germany.
Rackspace was launched in October 1998 by Richard Yoo and remains based out of Windcrest, TX.
Apollo Global Management bought Rackspace for $4.3 billion in November 2016, at which point the company finished trading on the New York Stock Exchange.
7,200 employees currently work for Rackspace.
Rackspace Market Share Statistics 2023
There are currently 2,240,994 websites that are historical Rackspace customers.
Of the roughly 2.25 million Rackspace customer websites, there are around 555,958 which are currently live.
Rackspace Technology is used by a higher proportion of high-traffic sites than rivals Google, GoDaddy, and OVH, but by a smaller proportion than Amazon.
Rackspace Technology is used by fewer sites overall than its largest competitors in the Cloud computing industry.
Rackspace Technology has a 0.96% share of the market.

Rackspace User Statistics 2023
Rackspace is currently the 6th most popular hosting site in the top 100,000 US-listed sites.
In the 'Dedicated Hosting' category, Rackspace is the 4th most popular company out of the top 1 million sites listed.
Rackspace is used as a data center provider by 0.4% of all websites worldwide.
One of the biggest, most popular sites using Rackspace is Office365.com.
Rackspace Revenue Stats 2023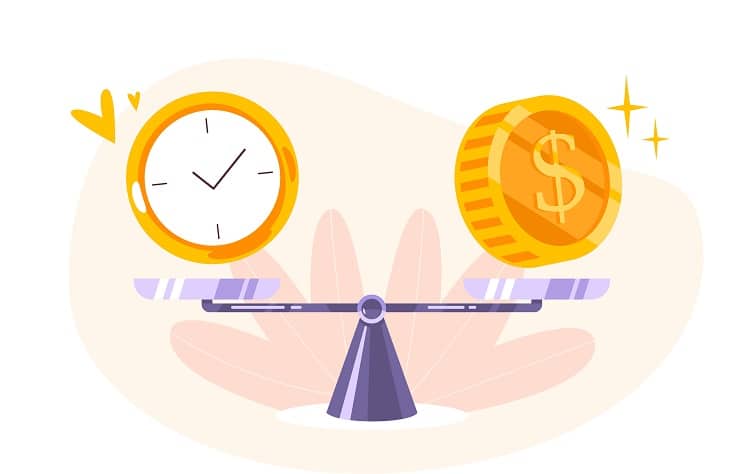 Rackspace first opened for public trading on the New York Stock Exchange in August 2008, following an initial public offering at which it raised $187.5 million.
The initial stock share price of Rackspace at the IPO – $12.50 – decreased by about 20% almost immediately upon listing on Wall Street.
In August 2020, the newly-named Rackspace Technology opened for trading on the Nasdaq after an IPO of 33,500,000 shares (offered at $21 per share).
During the first quarter of 2011 alone, Rackspace netted $230 million in revenue.
During the first quarter of 2021, Rackspace reported record net revenue of $726 million (up 11% year-over-year)
In the year 2020, Rackspace Technology reported a net loss of $245 million (more than twice the loss of the previous year, though around just half of that was reported in 2018).
Additional Rackspace Statistics 2023
In 2000, Rackspace received some much-needed funding from investors Norwest Venture Partners and Sequoia Capital.
Rackspace was listed as the 32nd 'Best Company to Work For' by Fortune in 2008
Rackspace was ranked on Fortune's "Top 100 Best Companies to Work For" again in 2011 and then in 2013.
The company regularly holds 'open book' meetings in which management shares detailed information on the company's finances with all employees.
Of Rackspace's 7,200 employees, only 26% are women, whilst some 74% are men.
Most of Rackspace's employees (46% to be exact) are white, whilst 25% are ethnically Latinx, and 14% are Asian.
The average expectancy of an employee's working time at Rackspace is 4.5 years.
The average salary of a Rackspace employee is $92,615 per year.
You might be interested to check those related posts as well:
Conclusion
Rackspace is a respectably large multinational company with offices all around the world.
According to employees working for Rackspace Technology, as well as Fortune, it is also a pretty pleasant place to work. Though Rackspace has reported an overall loss for the last few years, its revenue continues to increase year-over-year.
Sources
Here is a list of all of the sources used in the creation of this list of the top Rackspace facts and figures:
Wikipedia
Channel Insider
Zippia
Trends
Statista
Rackspace
W3 Techs